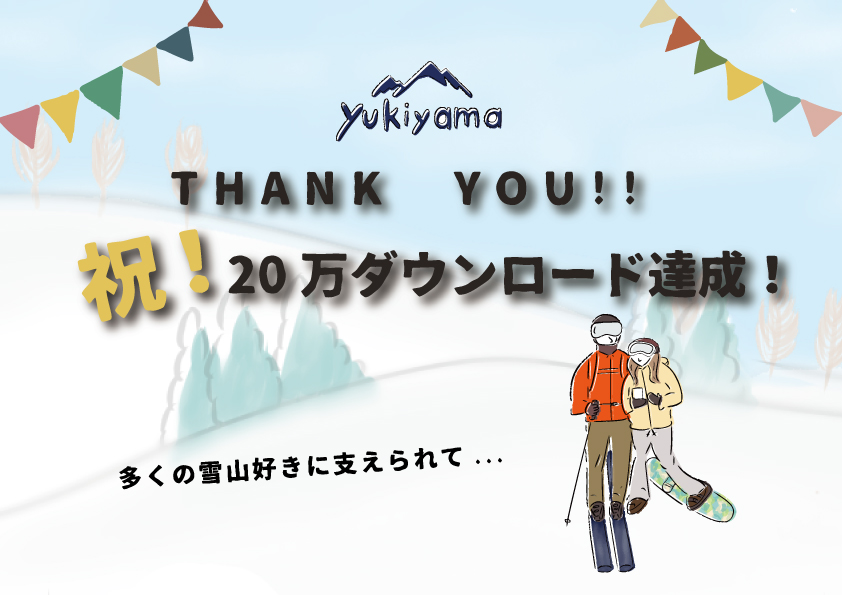 Achieving one goal, next year we will move on to a new phase with further evolution.
A campaign will be held to commemorate the 20 DL of the Yukiyama app!
If you answer the questionnaire about your favorite ski resort, it seems that 10 people will be given an original commemorative T-shirt "yukiyama LOVE T" by lottery.In addition, a commemorative T-shirt + [wings] will be presented to 10 people by lottery!
In addition, the ranking of your favorite ski resorts will be announced at a later date from this questionnaire.
Let's participate in this commemorative event and get commemorative items!
The event details pageClick here for more information.Access to!
[URL]https://yuki-yama.com/