Hello, this is CAP.Move to Taiwan> Perth> Singapore> Bangkok> Aizu> Tokyo and board the LCC again to aim for the Gold Coast.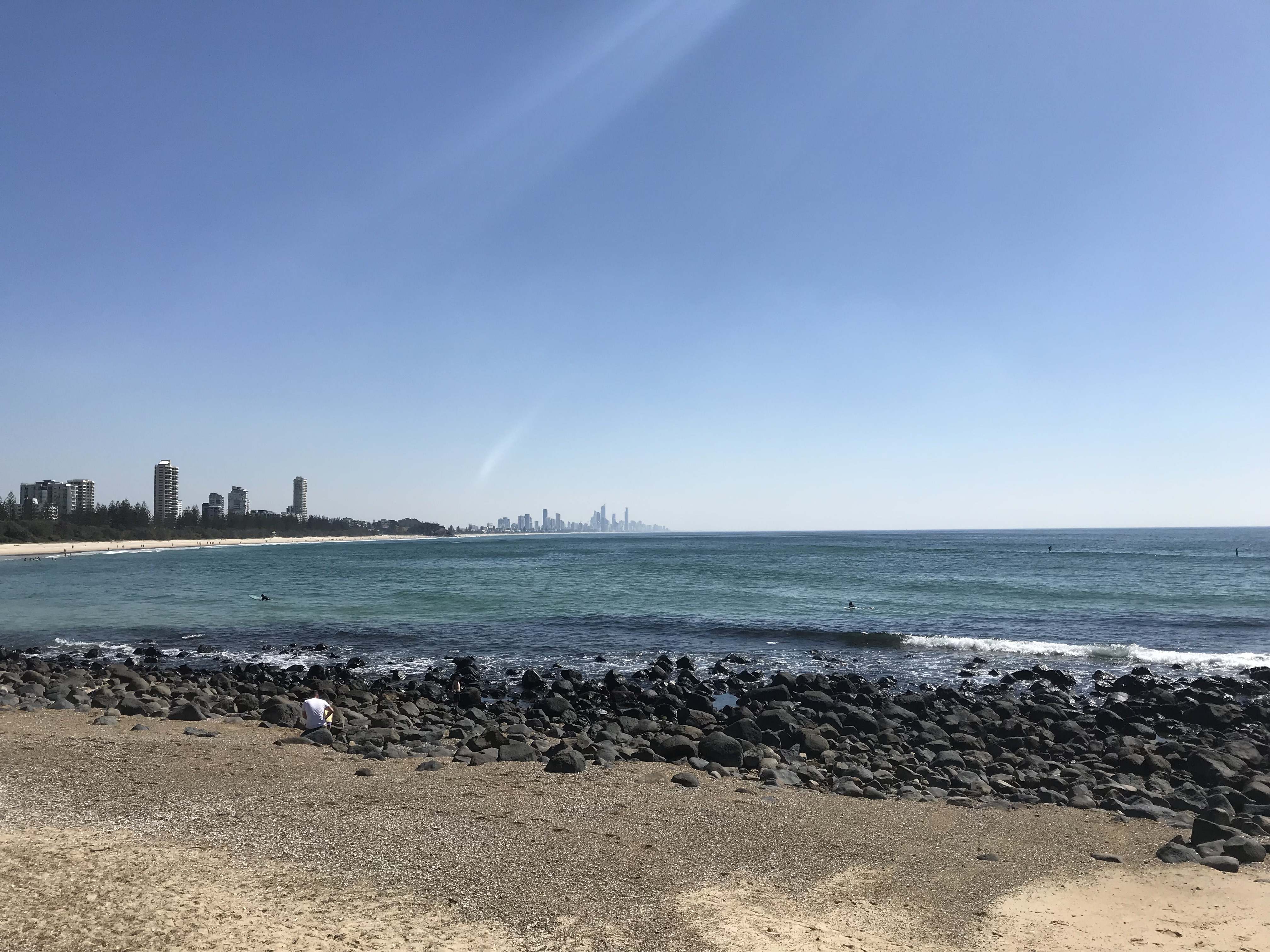 Surfers Paradise seen far from the coastline.The state of Queenland, which makes Brisbane the capital, is truly a surfer paradise.However, this time, instead of going to this area, I will use the weekend break to head to Noosa, a longboard sanctuary that I went to in April.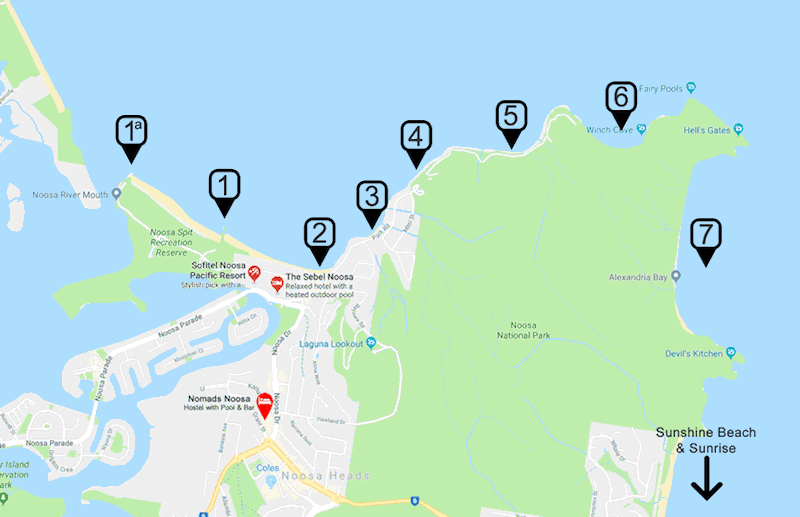 Noosa is 2 hours north of Brisbane. There are several points in a place surrounded by a cape called Noosa Heads.The main season is from February to May, but if you have a south swell in September, you can surf even though it is small.The shoreline is intricate, so it is easy to dodge the wind, and it is a light hander break that can be docked from the tip of the cape and cracked cleanly.The basic sand + reef (rock) is the main, and the sand is also "cleanly sanded", which is common in capes in Australia, so even this is a tidy wave.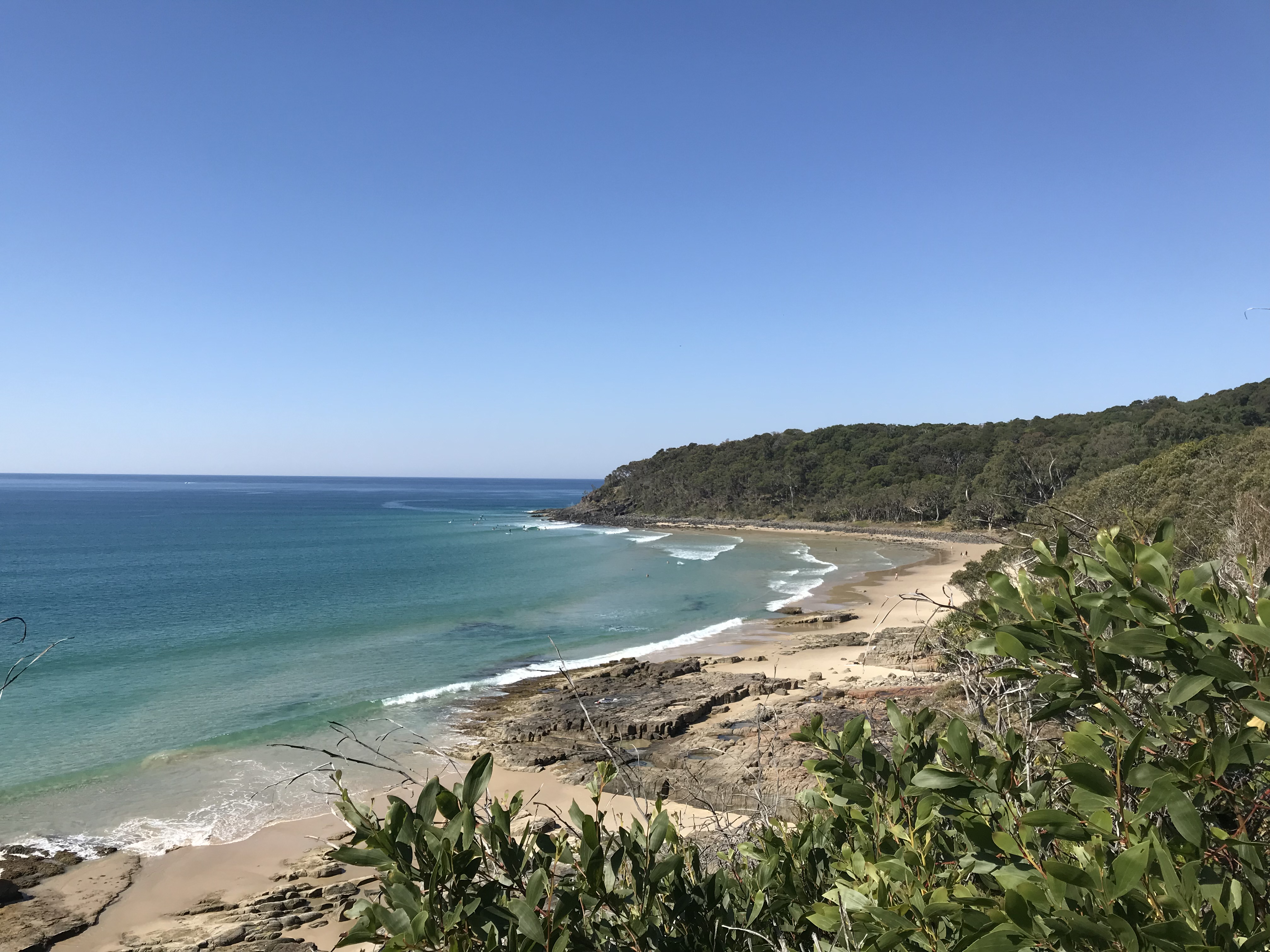 Places that can only be reached on foot will reduce congestion.It was a little far from bringing a heavy longboard last time, so I came to "Tea Tree" (Map ⑤), one of the points in the back that I had given up.Hmmm.Wonderful clear sea and scenery, beautifully breaking waves of light ...This is Taoyuan Township.It's a 15-20 minute walk, but well worth the walk.I regret why I didn't go last time.If you take a snack or water and go on a picnic, you can reach it without difficulty.Even with buoyant FISH, it was a size that was a little difficult to catch waves, but once you get on it, a light wall that continues endlessly will appear.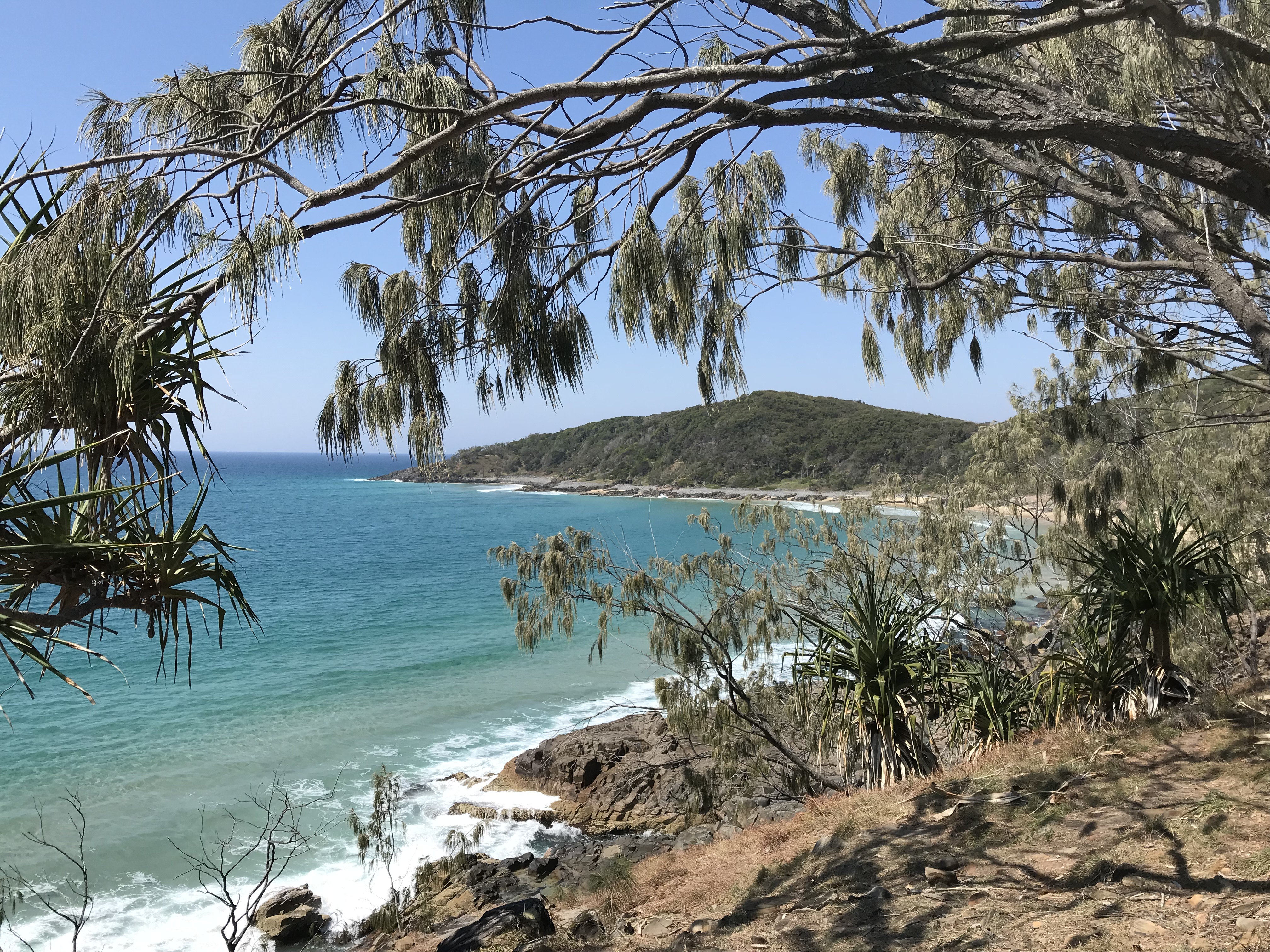 On the other hand, Granite in the back (Map ⑥) does not break even in Rotoid today.Unfortunately, it was carried over to the next time.This is an additional 20 minutes on foot from Tea Tree, which is a considerable distance, but it is the closest to the open sea, so it is easy to pick up swells. Compared to Little Cove (Map ③) and Nationals (Map ④), which are close to the Tea Tree and parking lot, it is natural, but the congestion is considerably reduced.Well, honestly, I'm satisfied with Tea Tree, so it takes a little courage to reach this point ...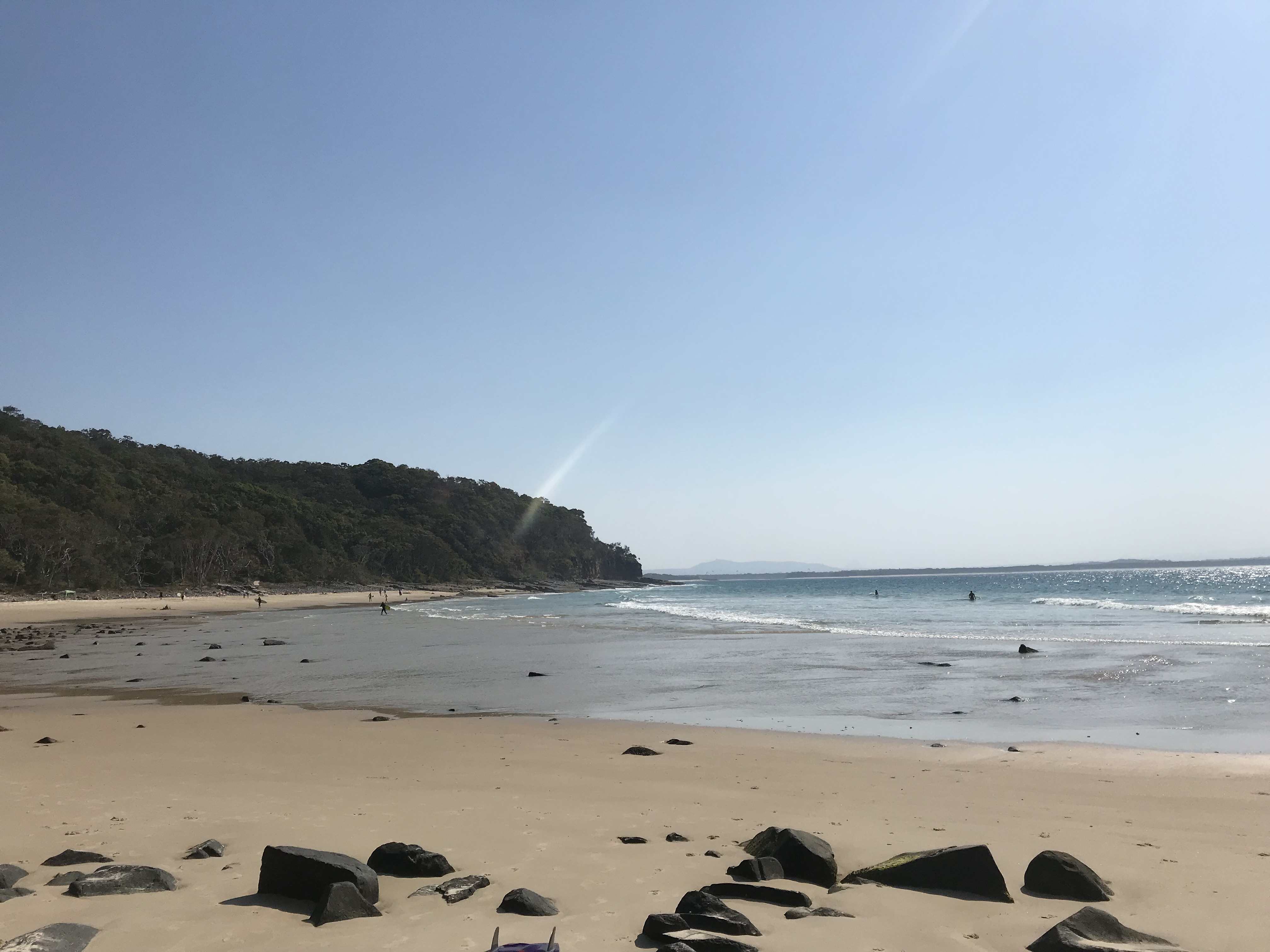 No matter what the point, I can only say a beautiful word. Although it is the spring climate in Japan in mid-September, I feel Australia that there are many tsuwamono already in trunks.I don't recommend it because if we Japanese imitate it, it will be completely done.My stomach gets very cold ...Wonderful scenery, beautiful sea, the best light hander ...Everything is good, but Noosa also has its drawbacks.that is.There are few parking lots and high accommodation costs ...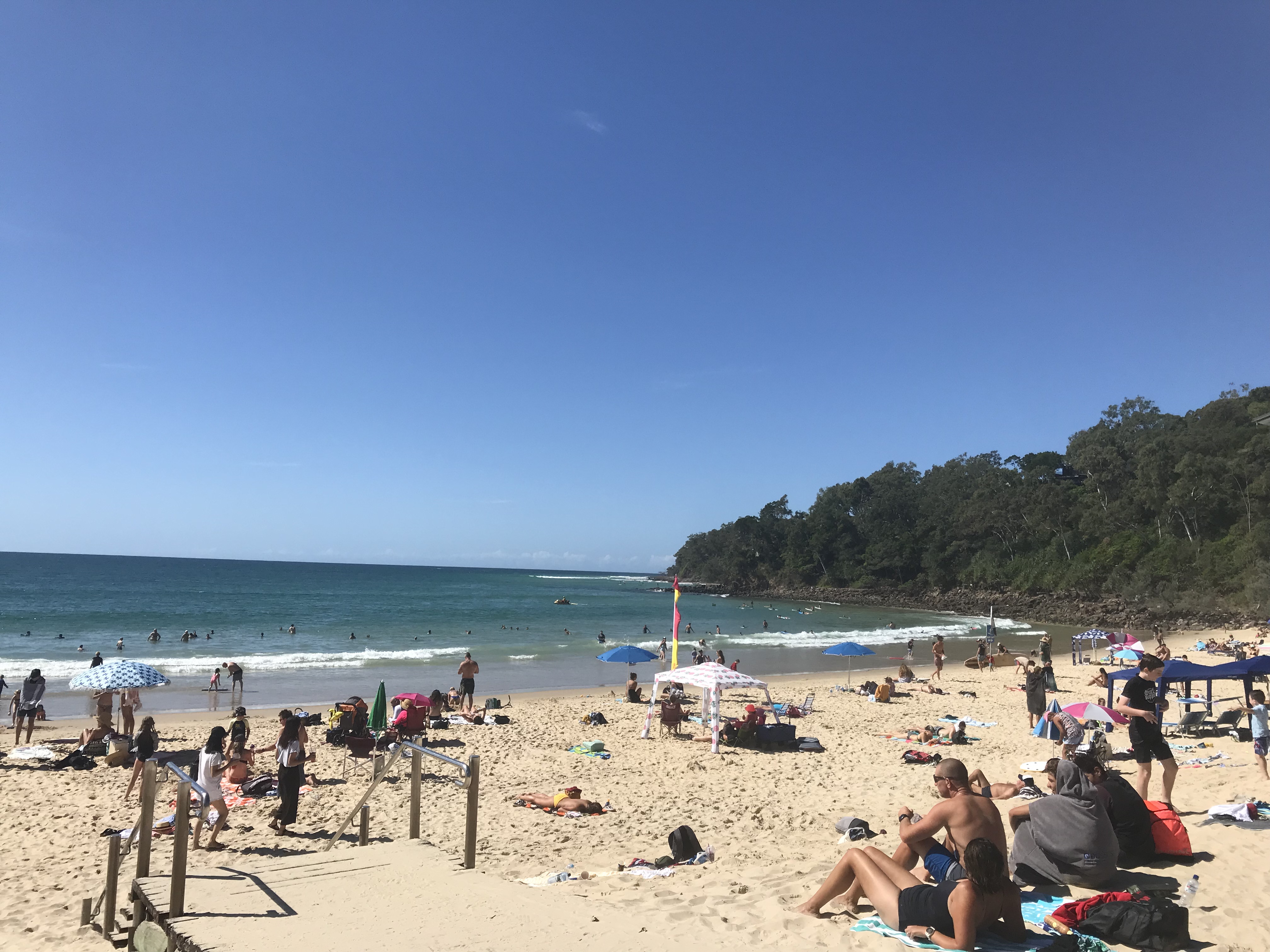 Noosa is now positioned as a luxury resort and is quite expensive.Inns near the sea are quite expensive and unrealistic, and you end up staying away from the sea.In that case, you need a parking lot because you will drive to the sea.Since the number of parking lots is limited, it is difficult to find a space again.However, there is no choice but to wait for the wonderful place mentioned above.Highly recommended for mellow log or alternative cruises.
POSTAL CODE