In recent years, the rise of young Japanese snowboarders has been remarkable.How do they acquire the skills to be active in the world at such a young age?A serial project that focuses on the next generation, especially children up to the age of 13 who can be registered for FIS competitions, and explores their development environment.Yukie Ueda, who spent a period as a professional herself and now actively supports her son's activities, based on the commonalities and differences seen from the characteristics of the snowboarding environment in Japan and the United States that she actually saw. Consider.In the previous chapter, I touched on the Japanese park environment, but in this chapter, I will introduce how American kids are spending the season, centering on the American park environment.
Photo & Text: Yukie Ueda
---
American Park Environment – ​​Mammoth Local Children –
Mammoth Mountain is 3,369 meters above sea level and is the highest ski resort in California, USA, and is open from early November until July 11th, Independence Day.
Boasting world-class quality, the park has spread its name around the world through hosting the US Grand Prix for many years and many videos.Even now, it has established itself as a ski resort where the world's top skiers gather, and many skiers from all over the world come to practice at the park in the spring.It is also a gateway to success for young Japanese athletes.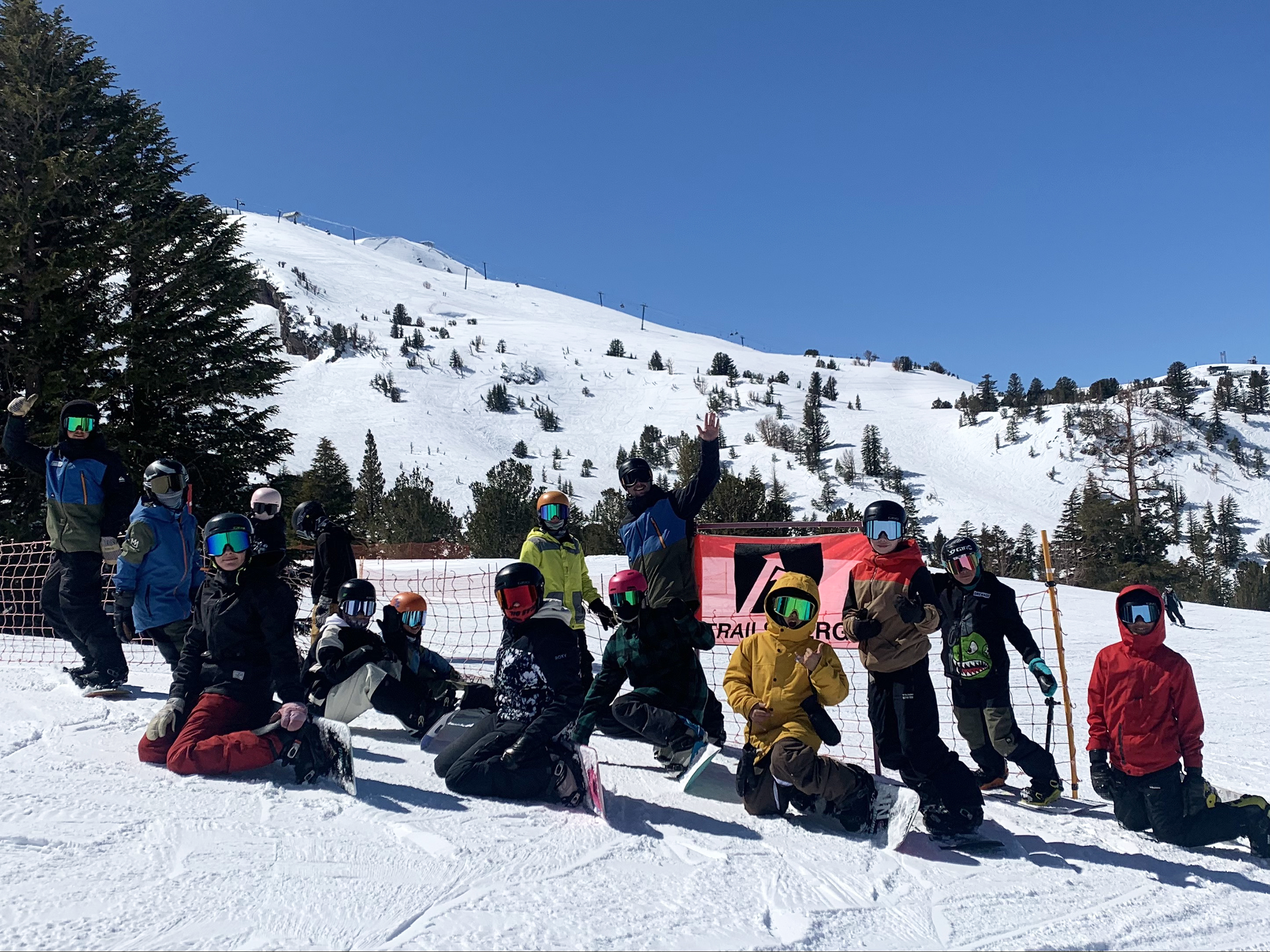 Mammoth Local Kids, children raised in this mountain.Even though they are locals, there are many immigrants from cities such as Los Angeles, San Francisco, and San Diego, and families who can afford it live in two bases, local and mammoth.There are children who have migrated from Tahoe and Colorado with snow, and in recent years there has been an increase in the number of immigrants from Asian countries such as China and South Korea, as well as Australian children who participate in the team only for the season.This is probably due to the fact that the structure of the Mammoth Snowboard Team and the training environment that produces many top athletes are attracting attention not only from Japan but also from around the world.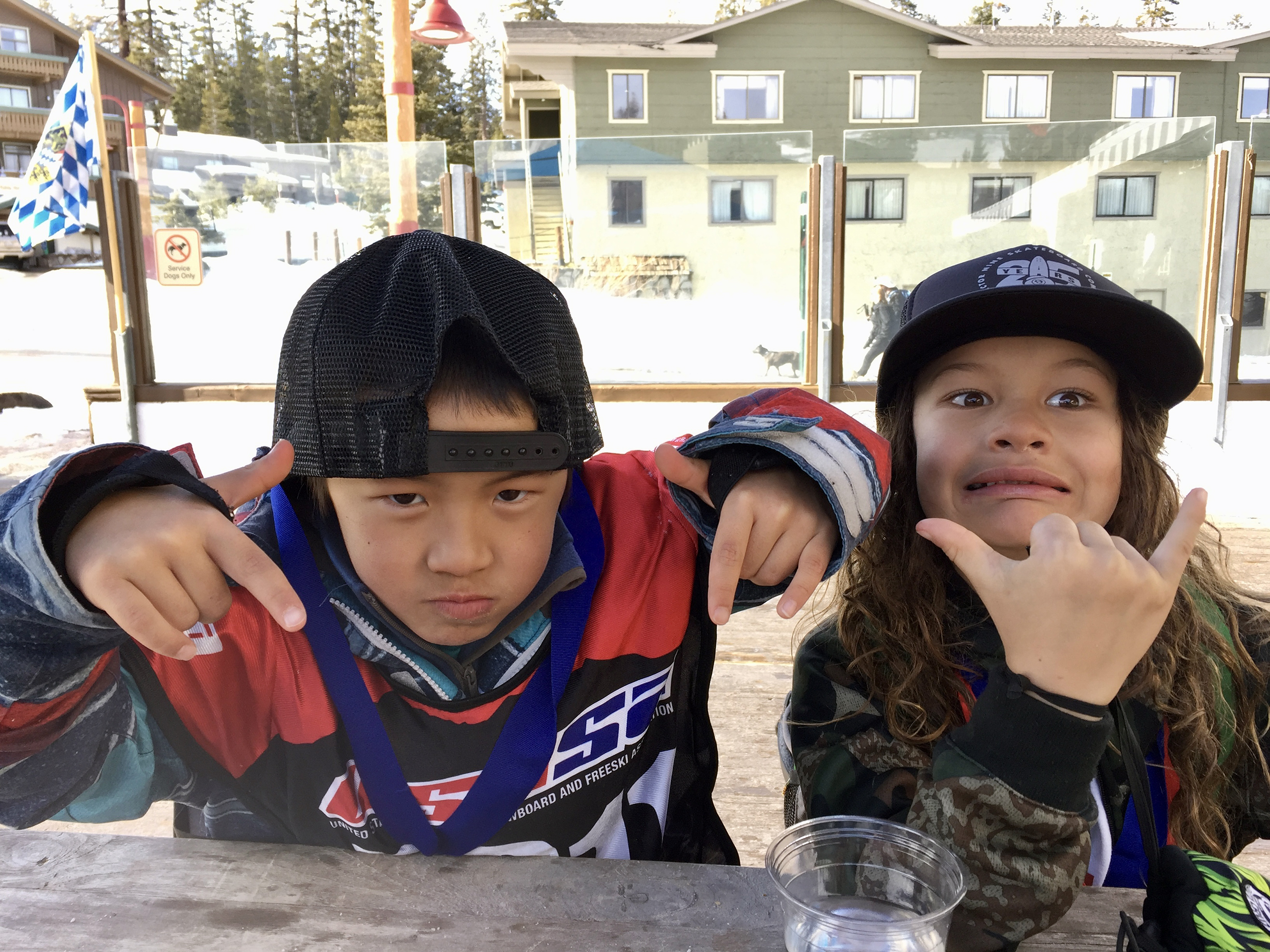 As I have touched on several times in this series, the environment has a great influence on a child's education, but I feel that the influence of his peers has a great impact on strengthening his will.One of the reasons why I felt that way was TJ (Tanoa TJ Weygand).He was a companion I met when my family decided to move from LA to Mammoth, and his existence would greatly affect Tora's snowboarding life after that.
The first meeting is the race of the mammoth traditional event "JLA".She was shocked at how many kids could ride a board like this.Six years later, TJ, who is always one step ahead, and Tora, who follows him, have become good rivals and best friends.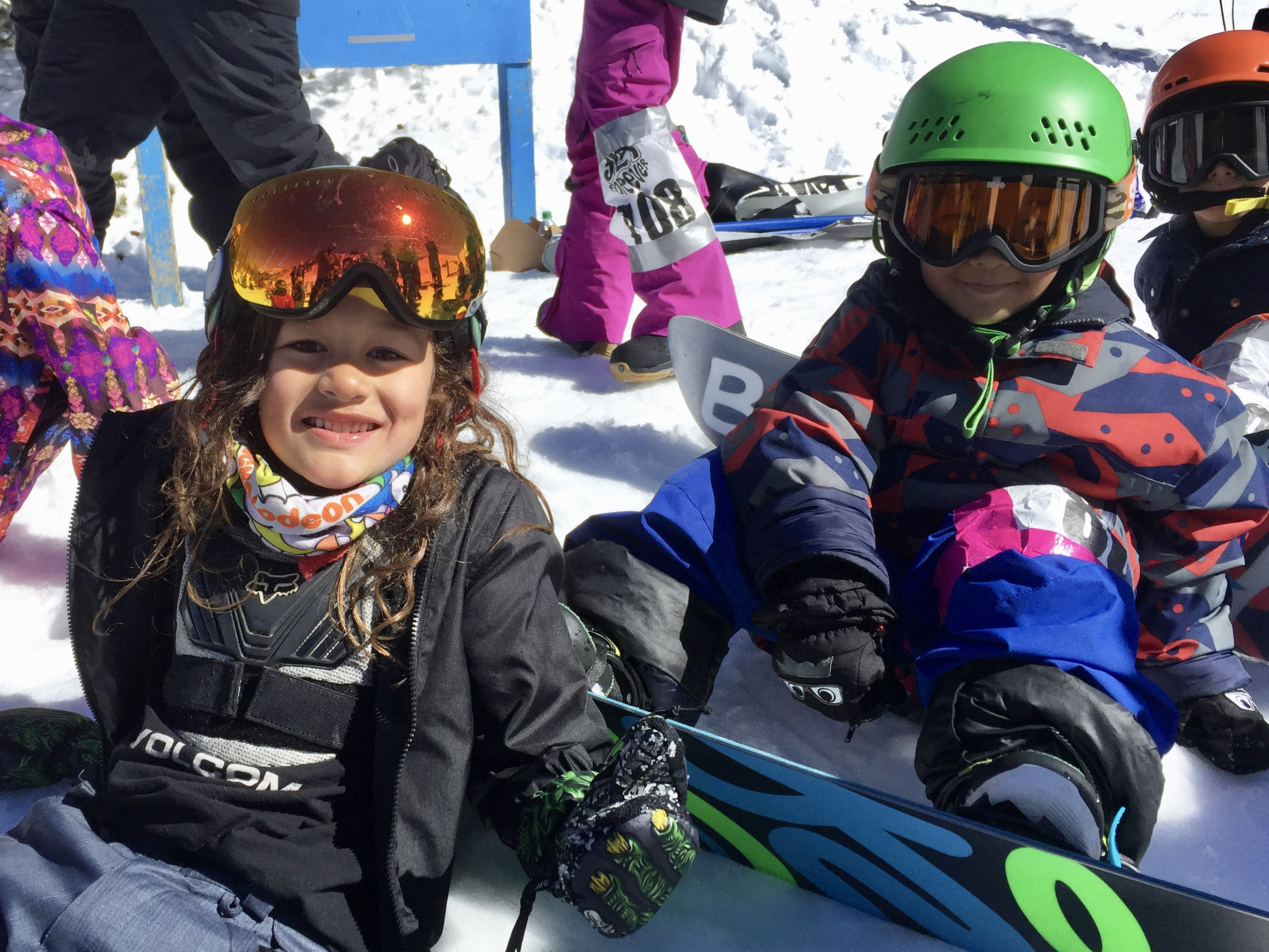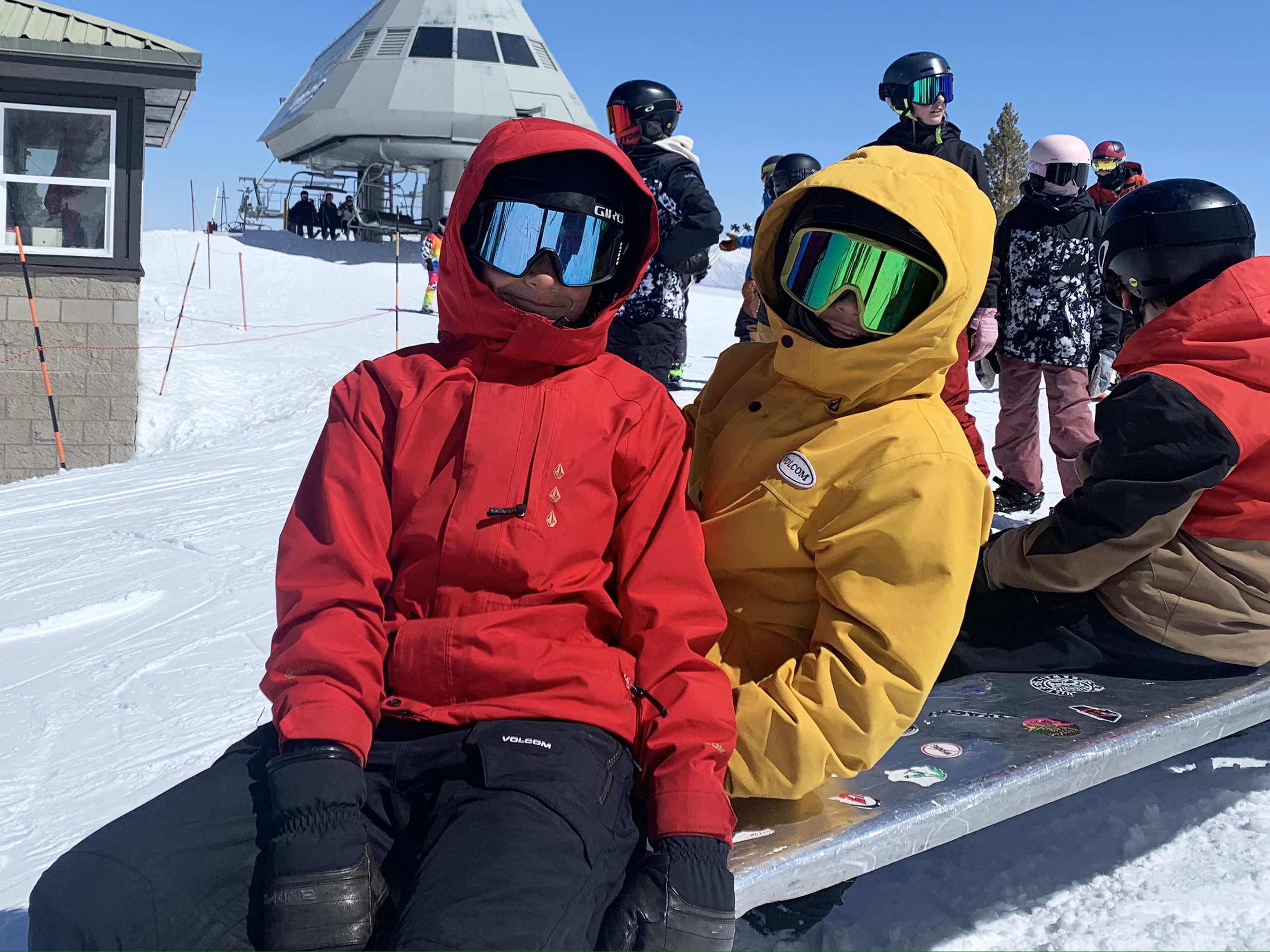 TJ spends his days playing soccer and skating at Mammoth during the summer, when Tora is honing his skills in the Japanese way of training.But when the season started, TJ started to improve his ability. Tora wondered, "Why can't you do new tricks if you haven't practiced with an airbag?"And when TJ returned from Japan, he was surprised at the tiger's improvement and continued to run.
The Japanese style allows you to increase the degree of difficulty and perfection through repeated practice.The American way to use the whole mountain to improve your snowboarding skills and be able to adapt to any event.Between these two people, there was a hint to improve snowboarding hidden in each environment in Japan and the United States.
---
Ski resorts in the park from November
A park has been installed in Mammoth since the opening day.Trade color pink jib items are lined up and kickers are prepared.There are no big items yet at this time of year, but you can practice the park while skiing the mountain.From the beginning of the season, you can develop a sense of speed on the vast steep slopes, and when it snows, you can enjoy the natural topography.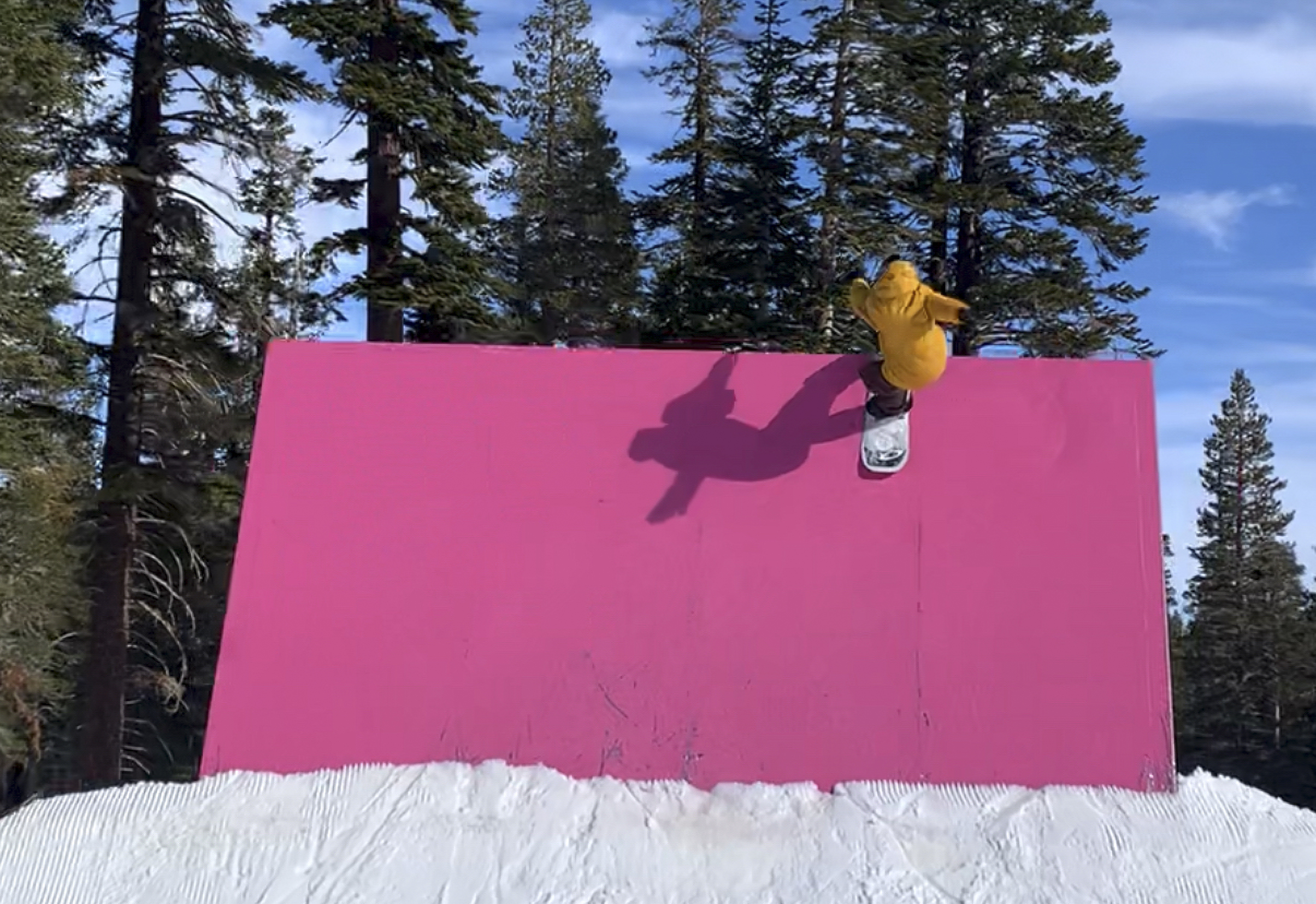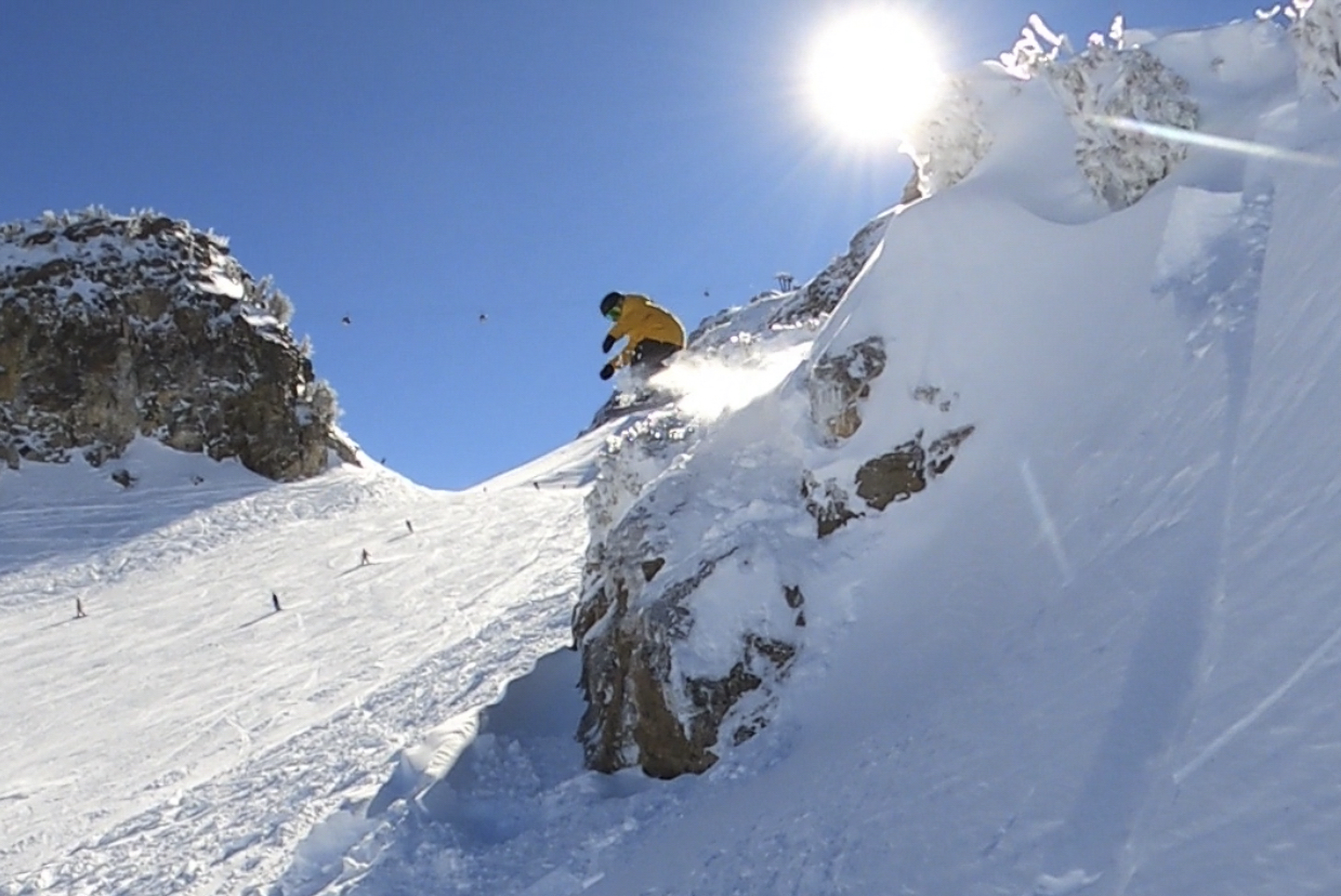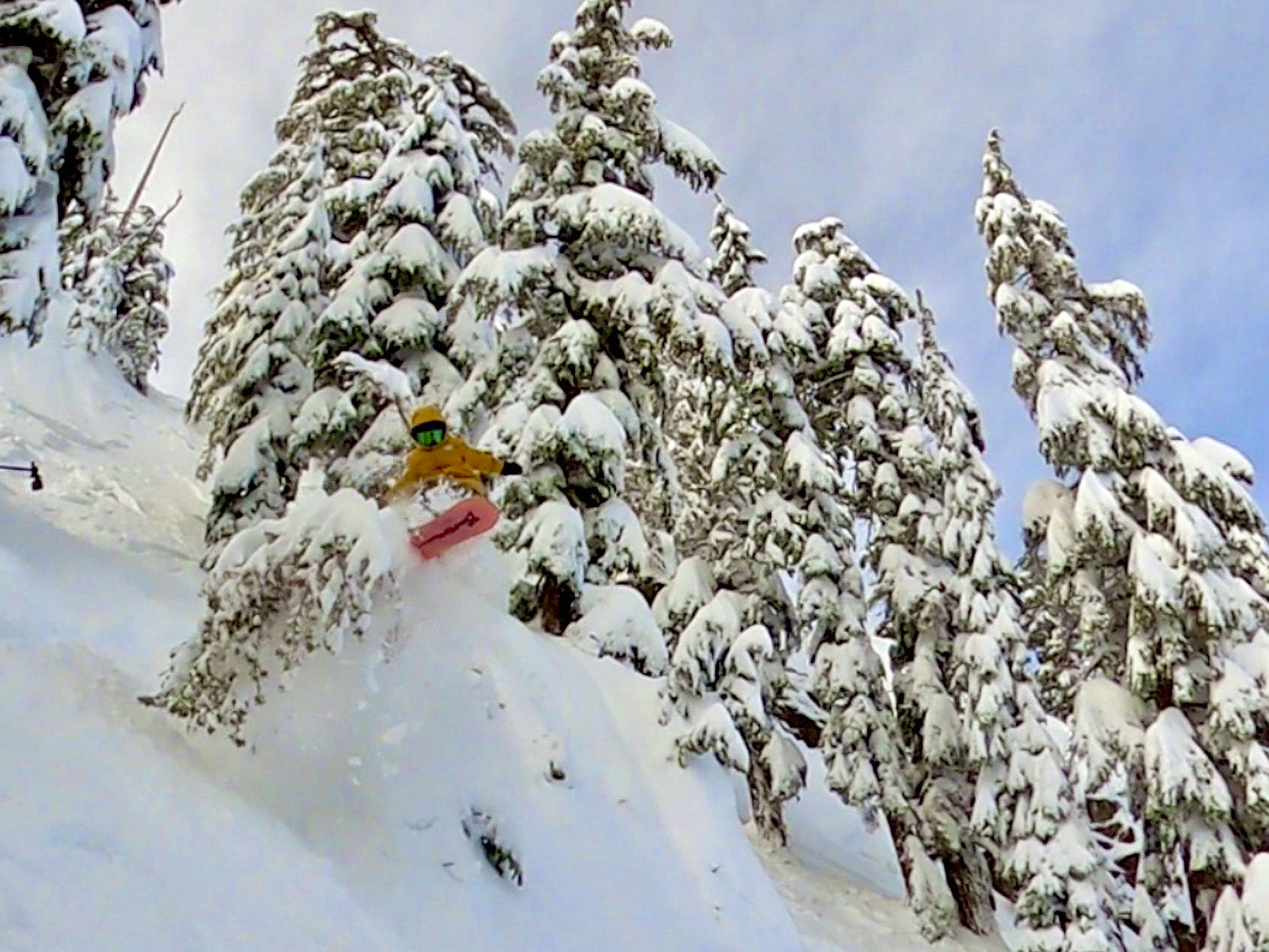 All USASA (United States Snowboard Association) series competitions are held on this mountain.There are seven events: slopestyle, halfpipe, snowboard cross, slalom, giant slalom, and rail jam.The rail jam held at the beginning of the season will fire up the children's motivation, and all six sports that follow can also be practiced on the mountain.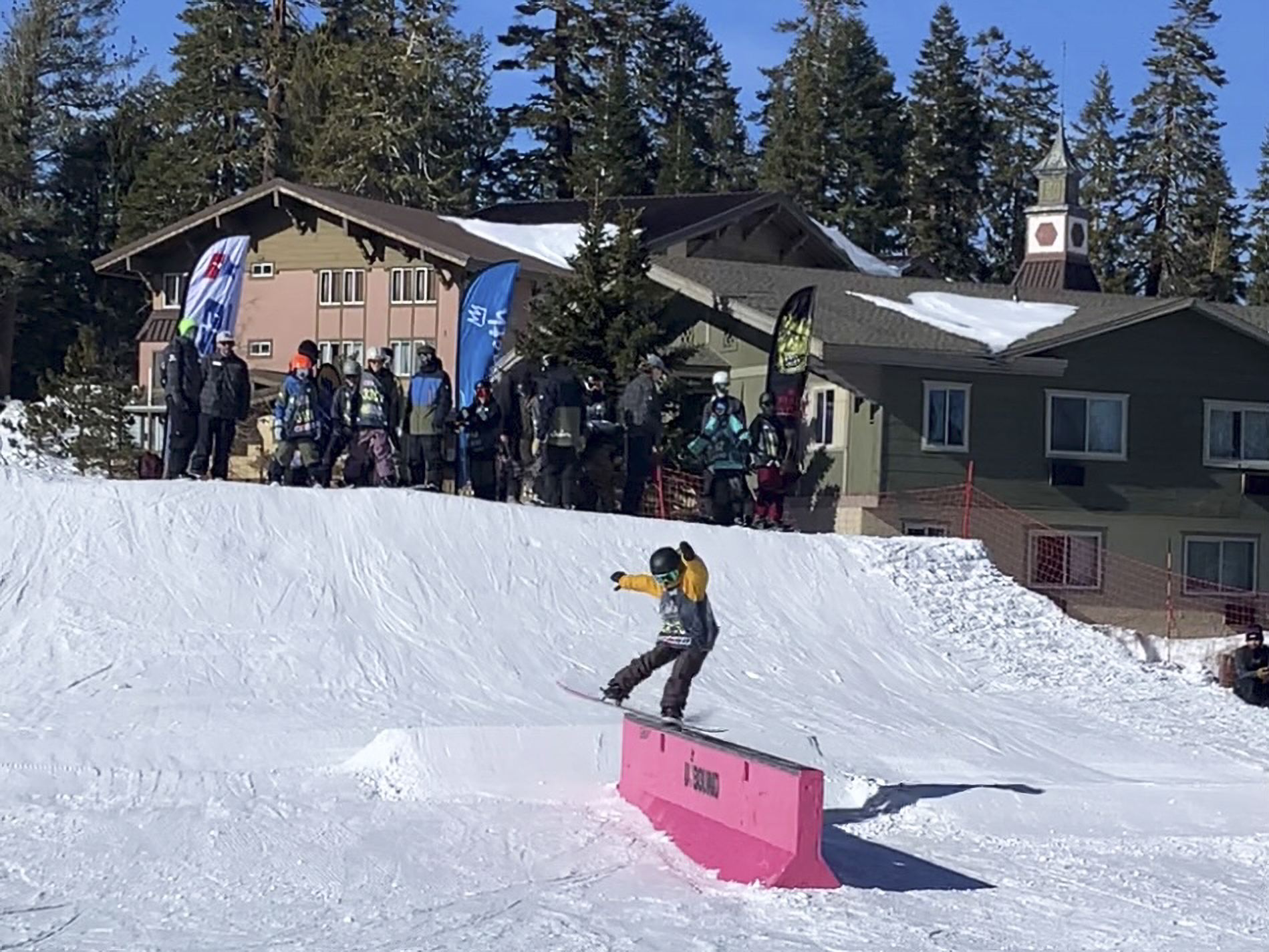 Mammoth has a reputation for park quality, but you can also hone your freeride skills on big mountains and rugged terrain throughout the season.This kind of environment teaches children the wide range of enjoyment of snowboarding.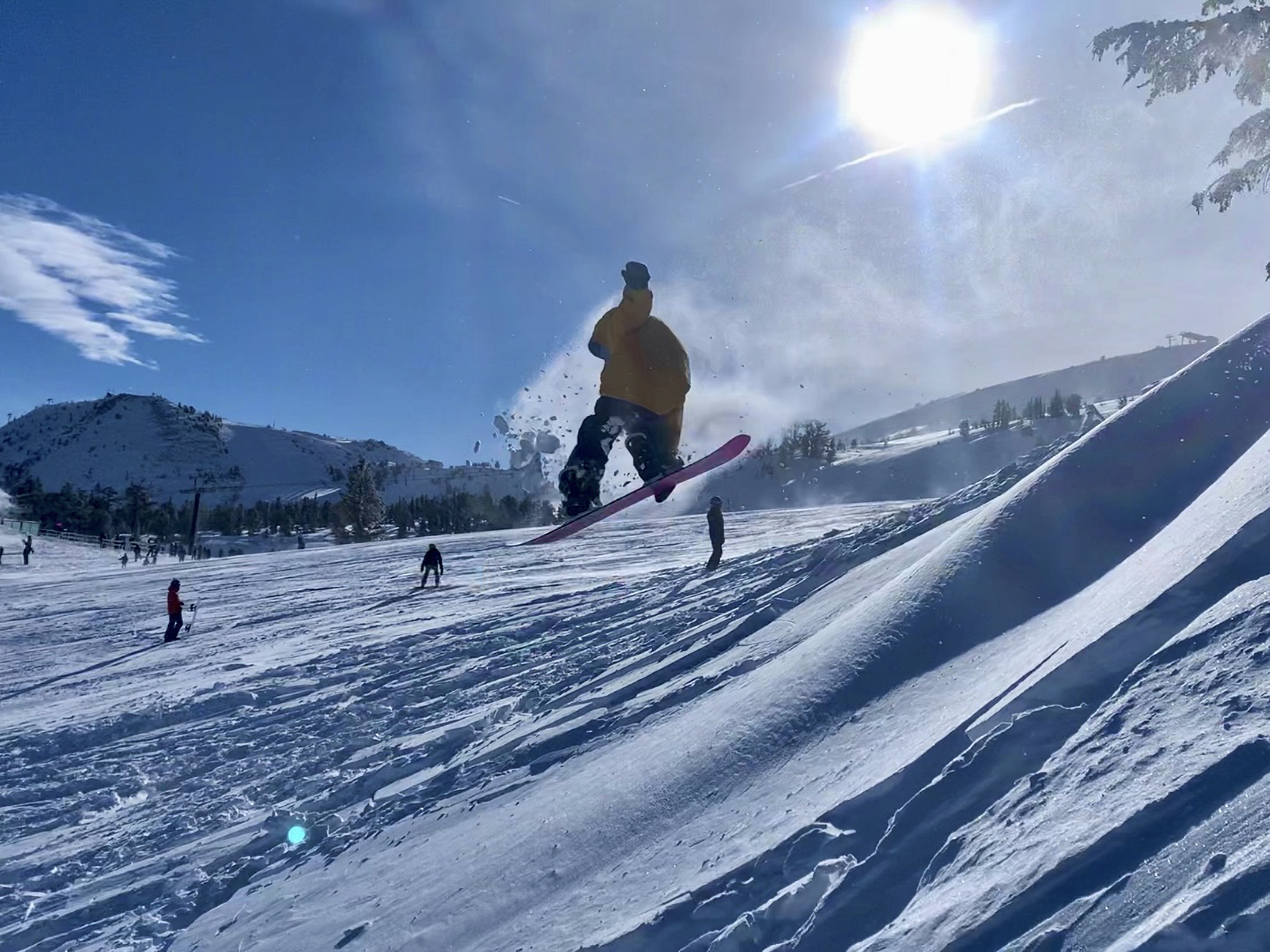 ---
How to spend the high season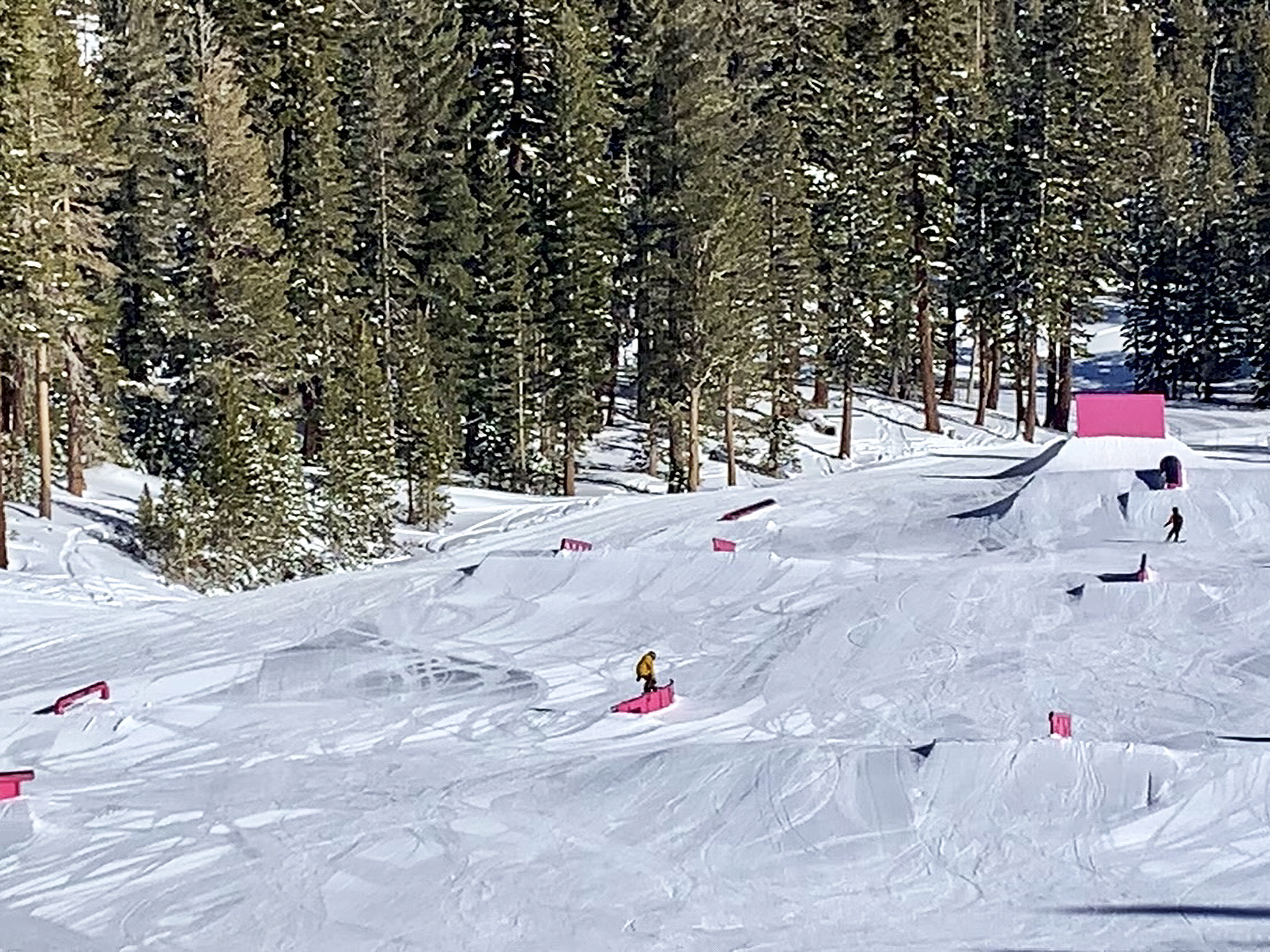 Mammoth has three representative parks. Pro-level Main Park with 3-meter kickers, South Park for advanced skiers, and Forest Park for intermediate skiers.There are also three beginner parks with boxes and mini-jumps: Disco, Wonderland and Playground.Since the parks are divided according to the level, the skiing level is different for each park, so it seems that reckless accidents due to differences in skiing speed within the park are avoided.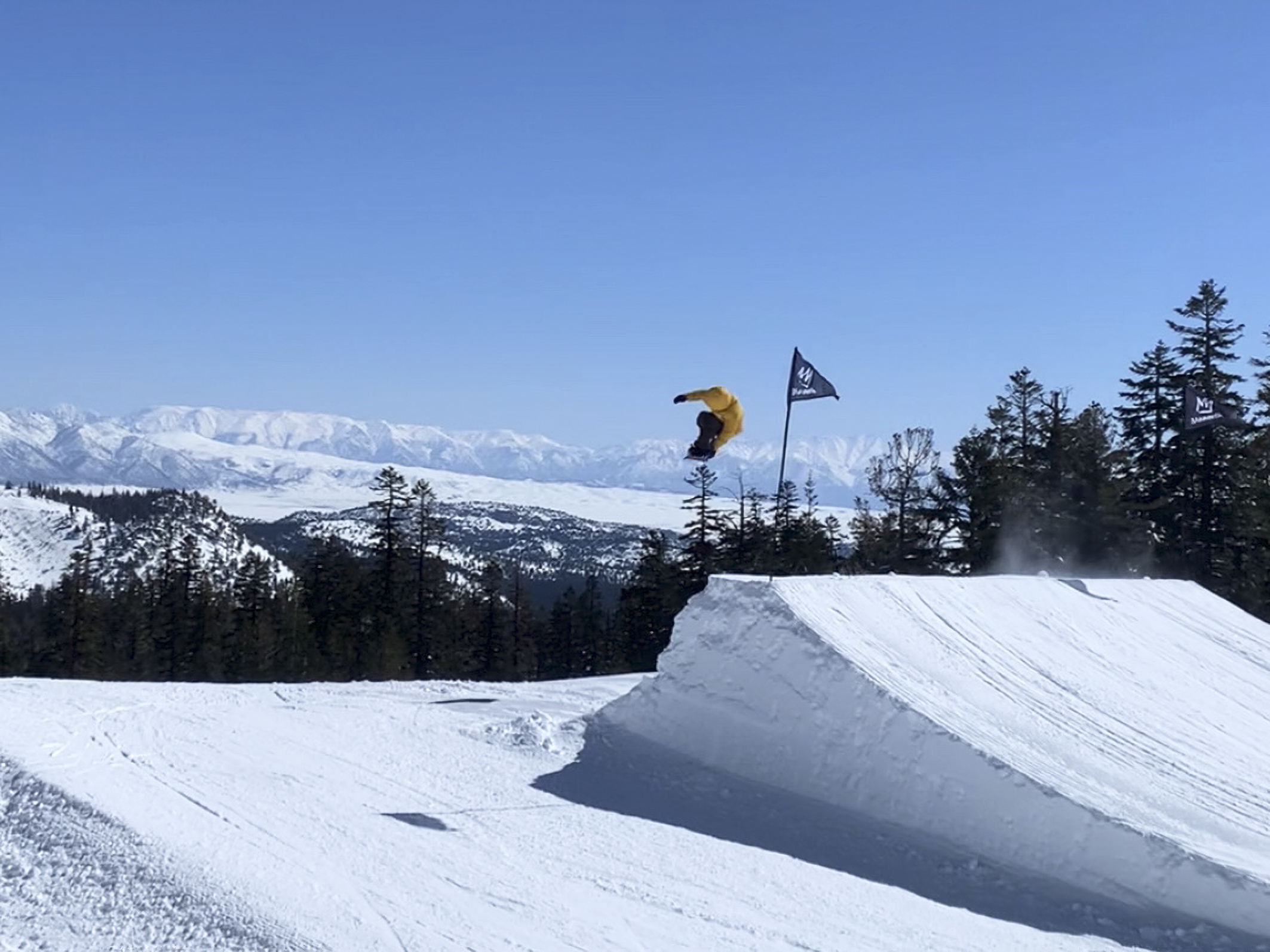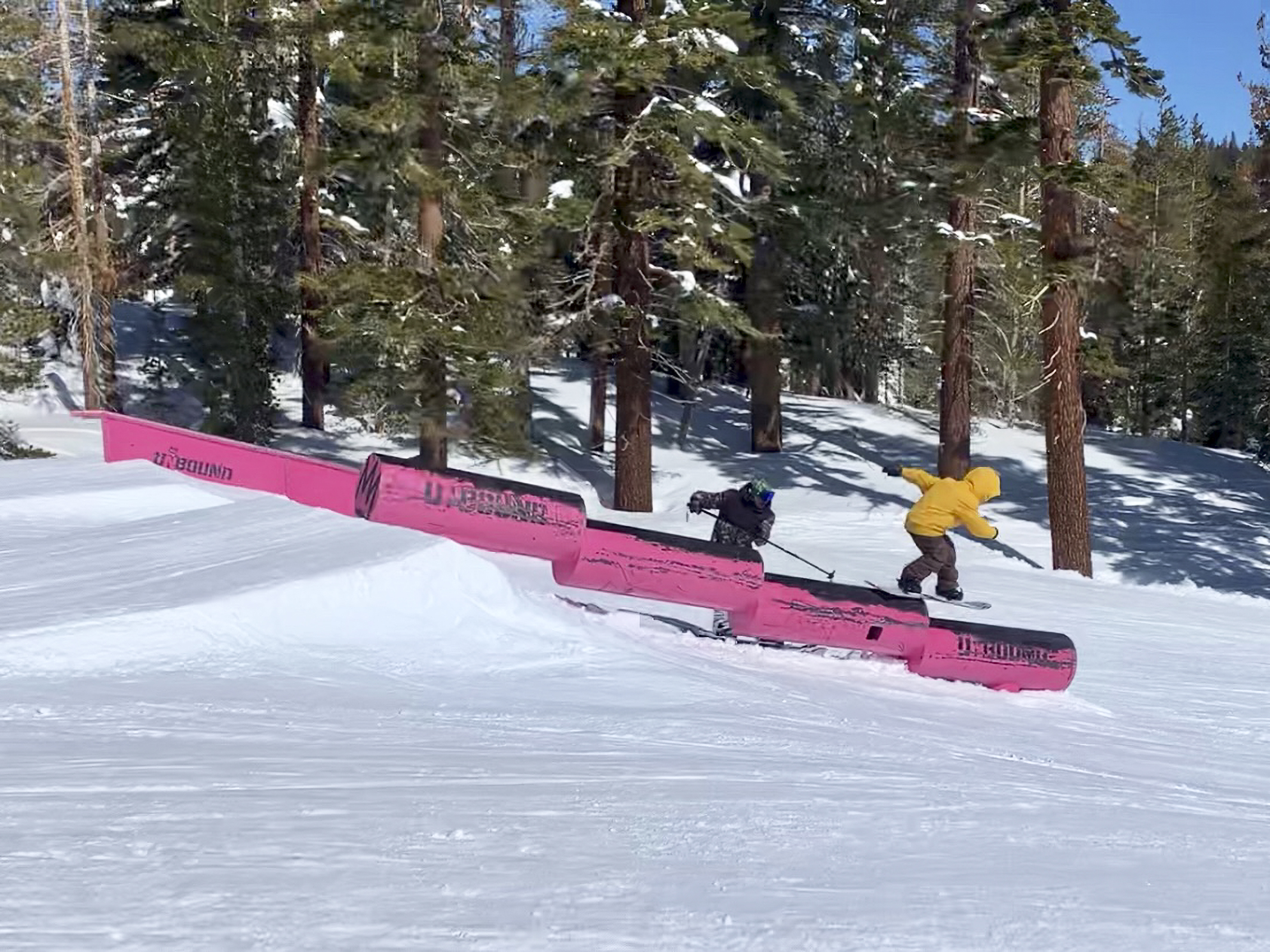 South Park, which is the best practice dojo among them, can proceed to three lines that diverge from the entrance.The main line has jibs and kickers, a snake run with jumps mixed with a banked course made by weaving through the trees like a snake, and a surfskate-style line called Transition Park.No matter where you ski, you will end up in an area called Jib & More, which is like a jib dojo. .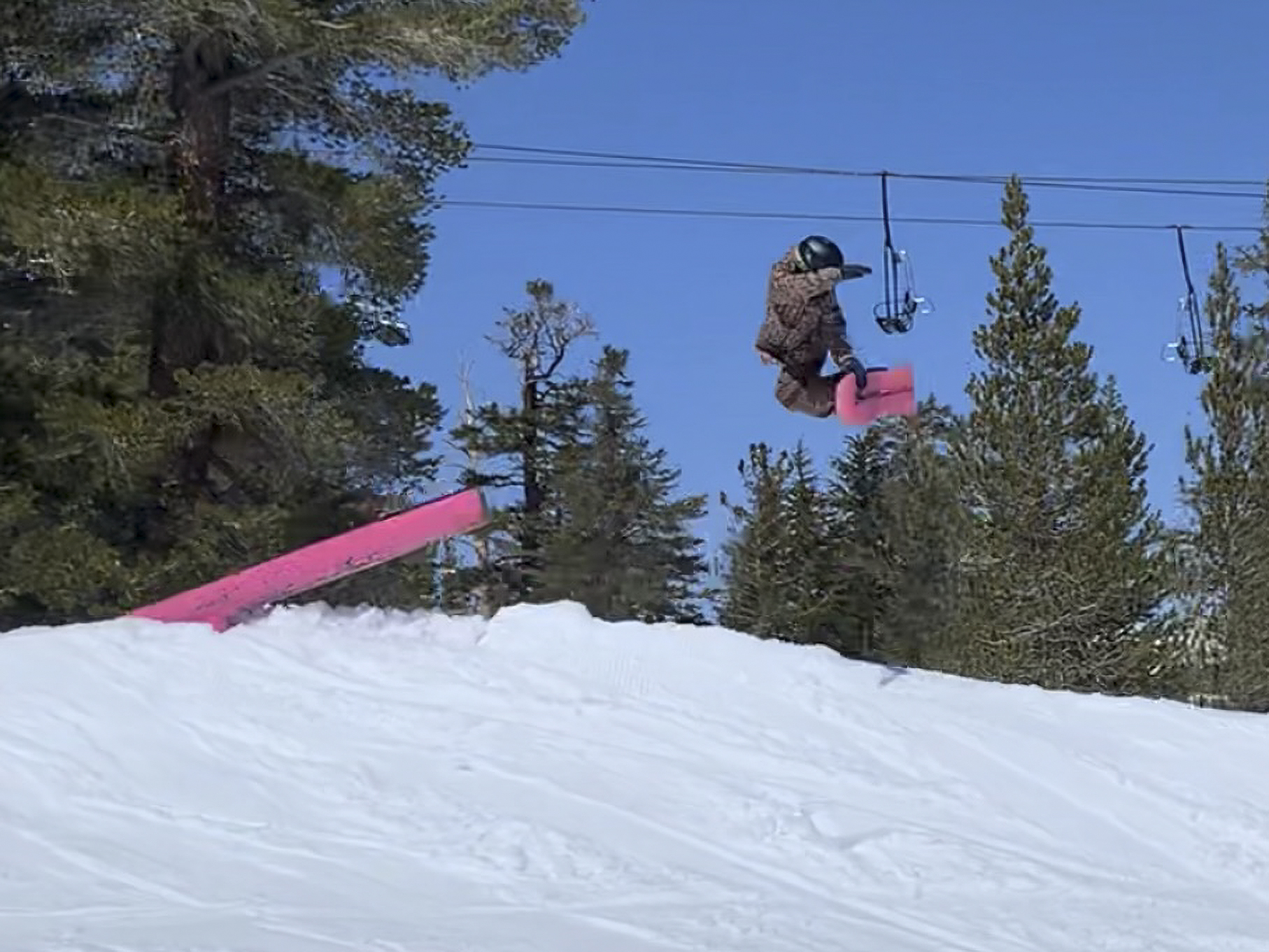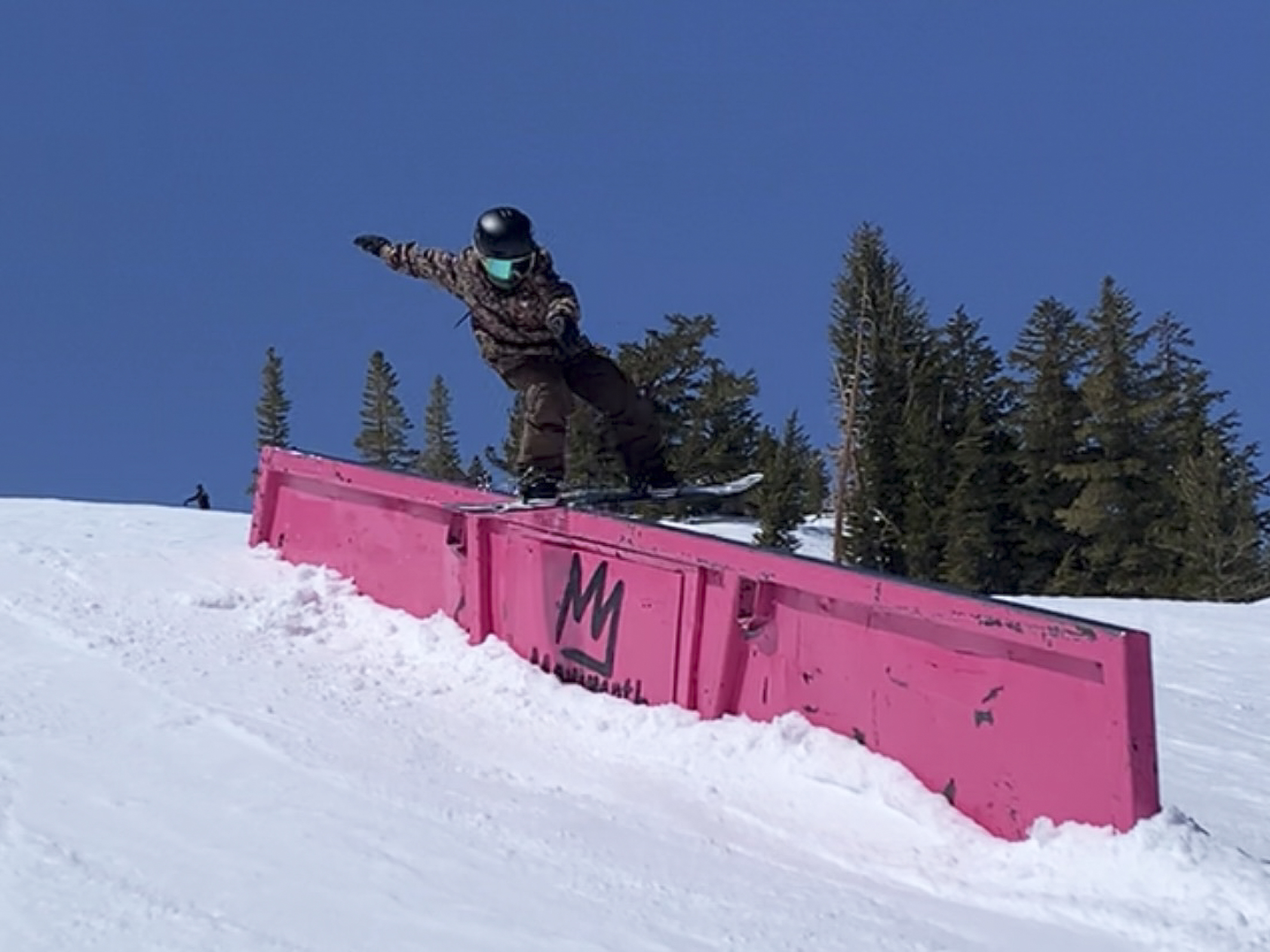 In time for the US Grand Prix, a giant kicker will appear in the main park at the beginning of the year.This course is commonly known as "Grand Prix Lane", and you will be able to practice in full-fledged World Cup size parks almost throughout the season.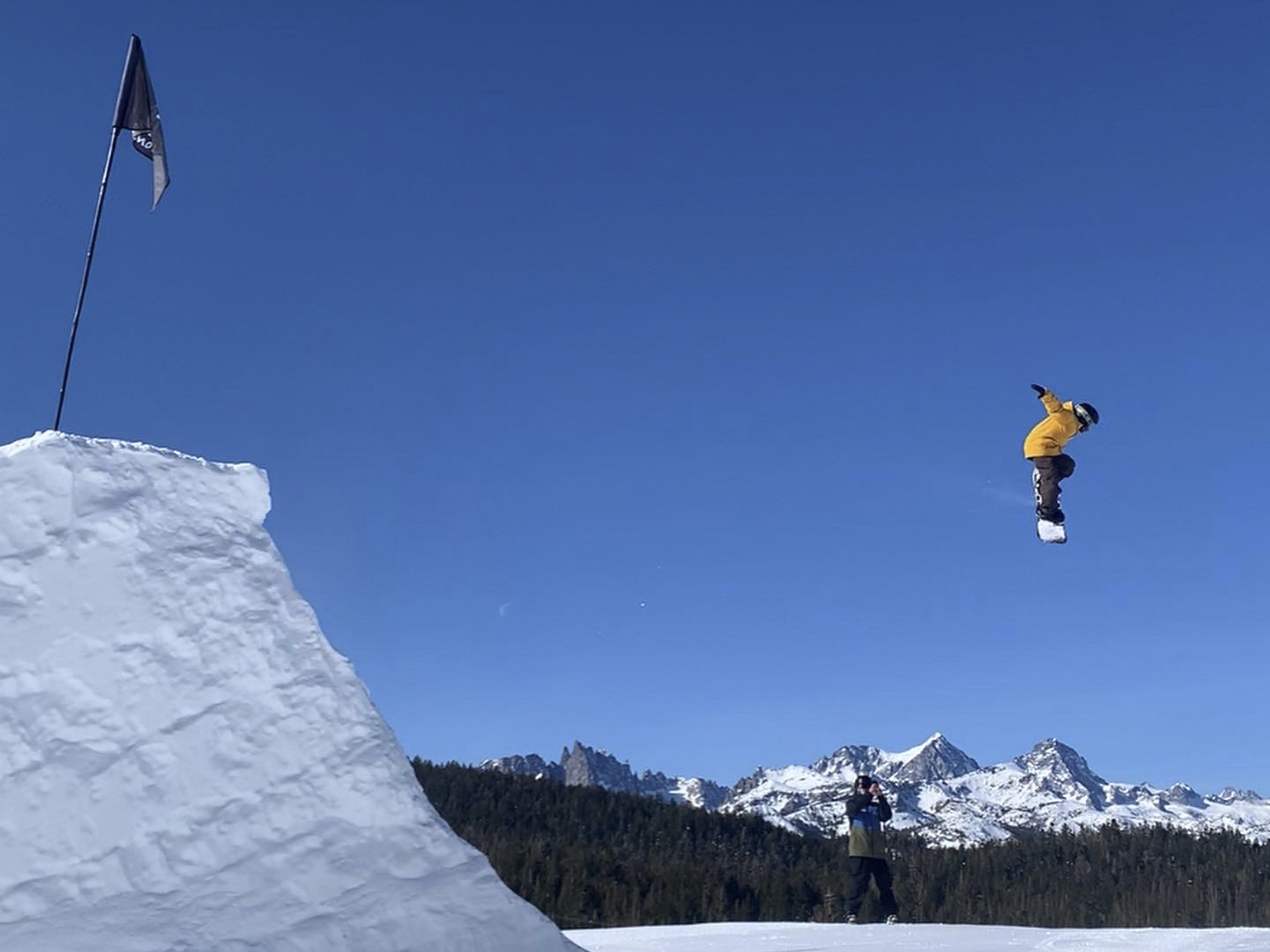 California has a high rate of fine weather and is characterized by many days with blue skies.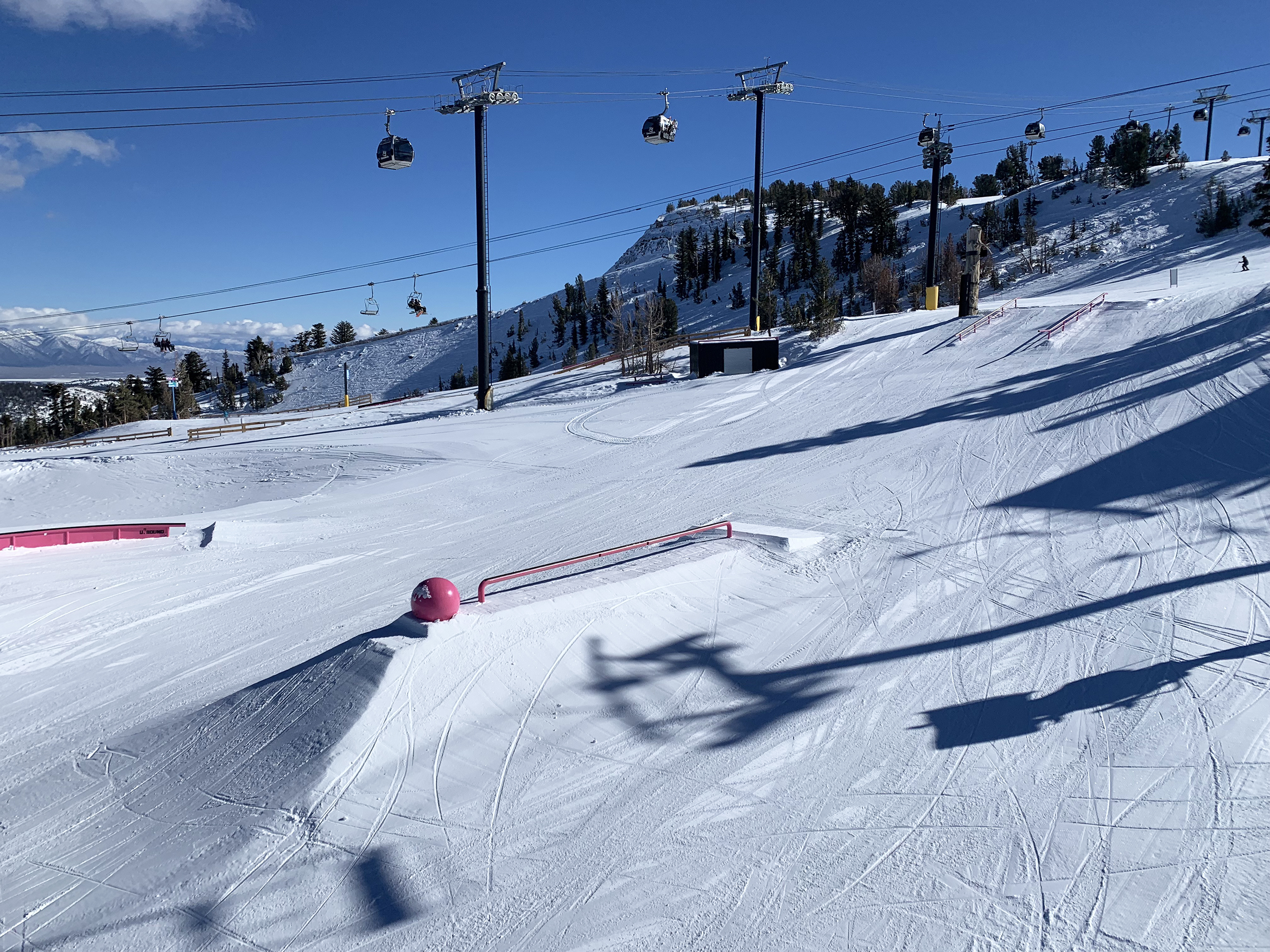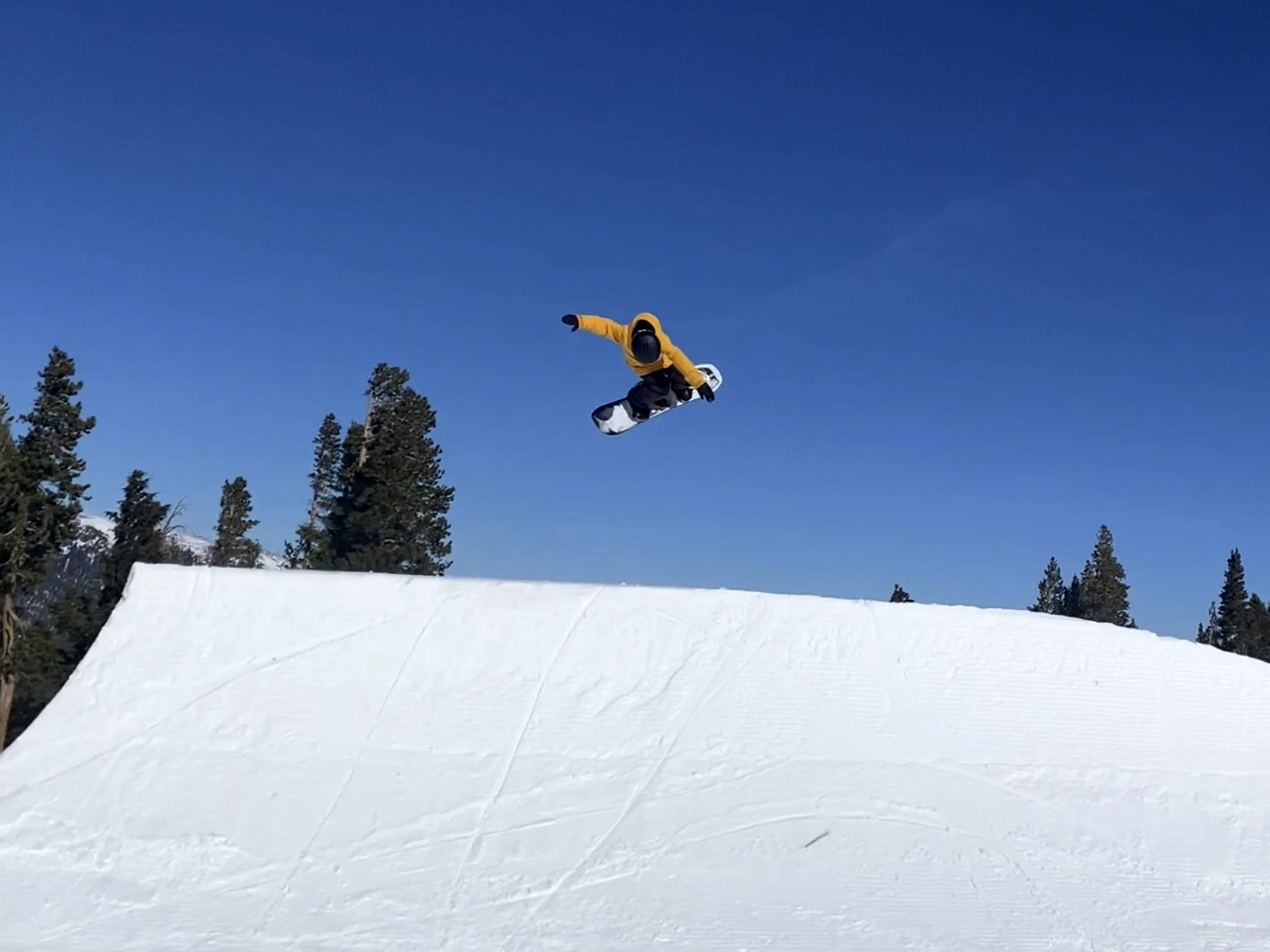 From January to March, the amount of snowfall increases, making freeriding even more interesting.The top half of the mountain is a backcountry-like terrain, with cliffs, snow cornices, chutes, and other natural terrain that is open as it is.You can enjoy steep slopes and long-distance runs that you cannot experience on Japanese slopes.
Another characteristic of American ski slopes is that no ropes are set up except in really dangerous areas, and you can freely ski on any terrain at your own risk.Whether or not you take up the challenge is up to you.
Children also have eyes to see the terrain and take on challenges while stepping through the stages.Learn about tree holes, avalanche hazards, and natural terrain as you ski through the mountains throughout the season.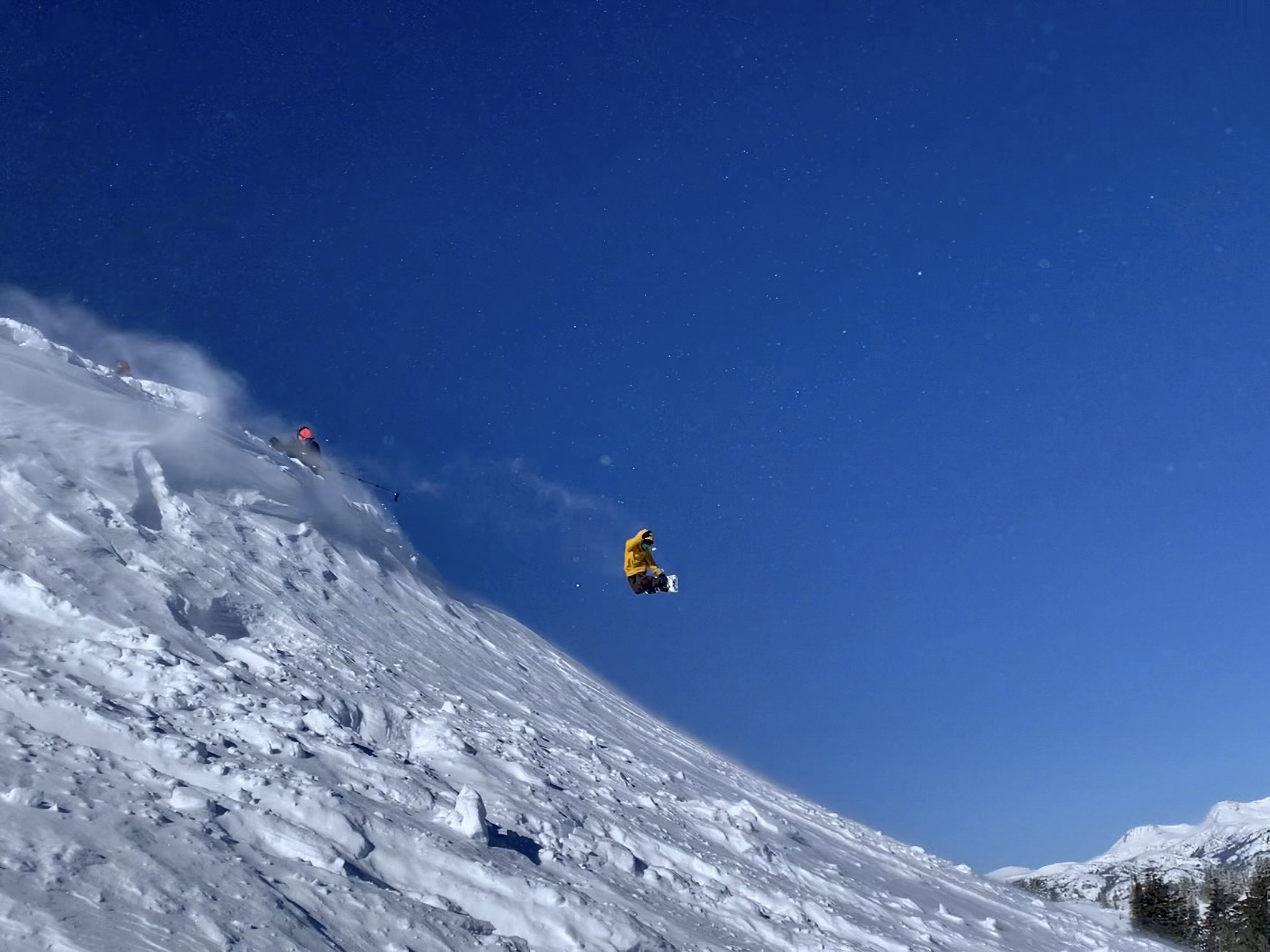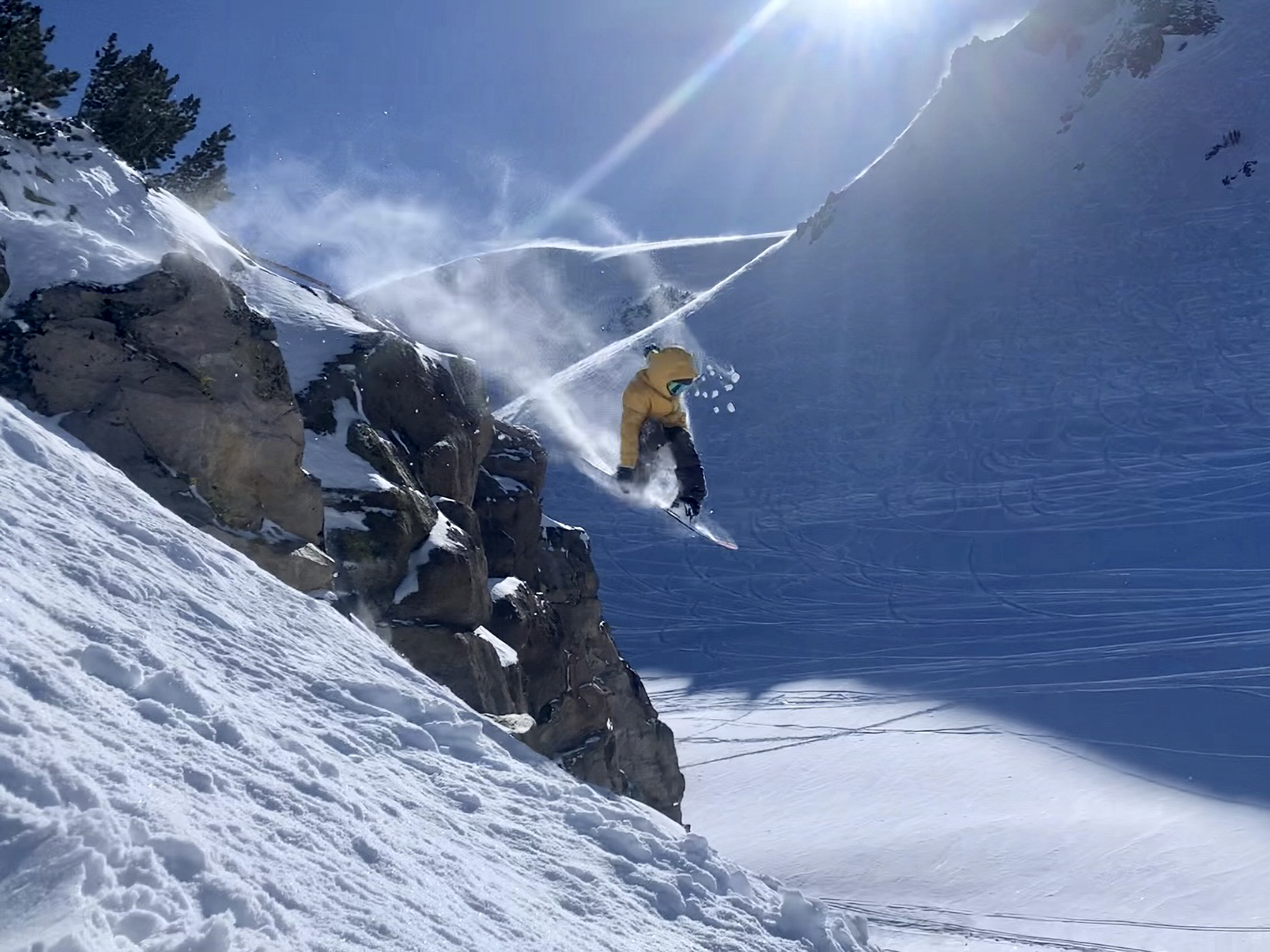 ---
Park in spring with a new layout
After the high season ends in April, the temperature rises and the snow softens, making it the season to try new things.
It's time for local kids to challenge themselves with big park items while being inspired by professional film crews and athletes from around the world who visit the park.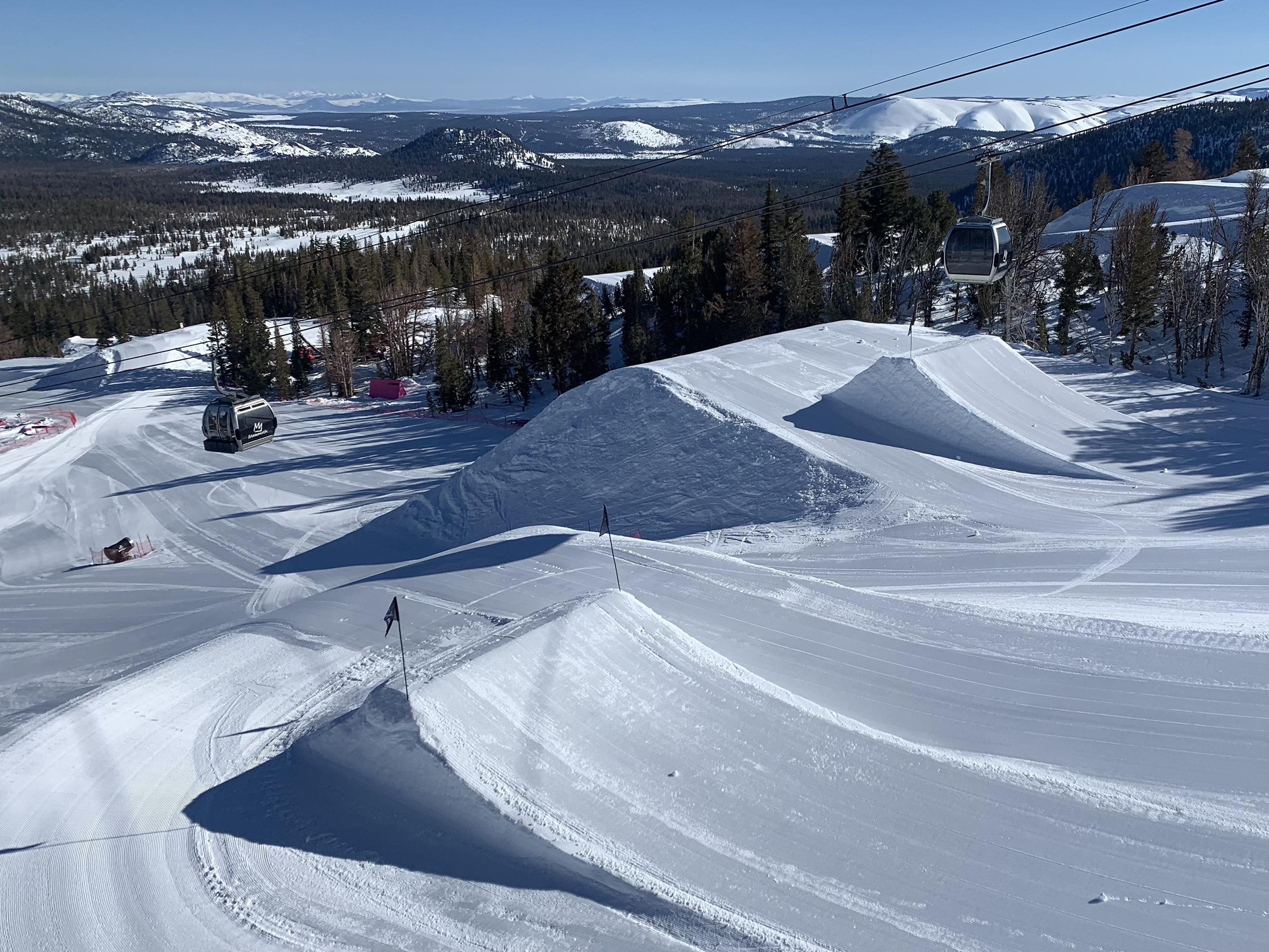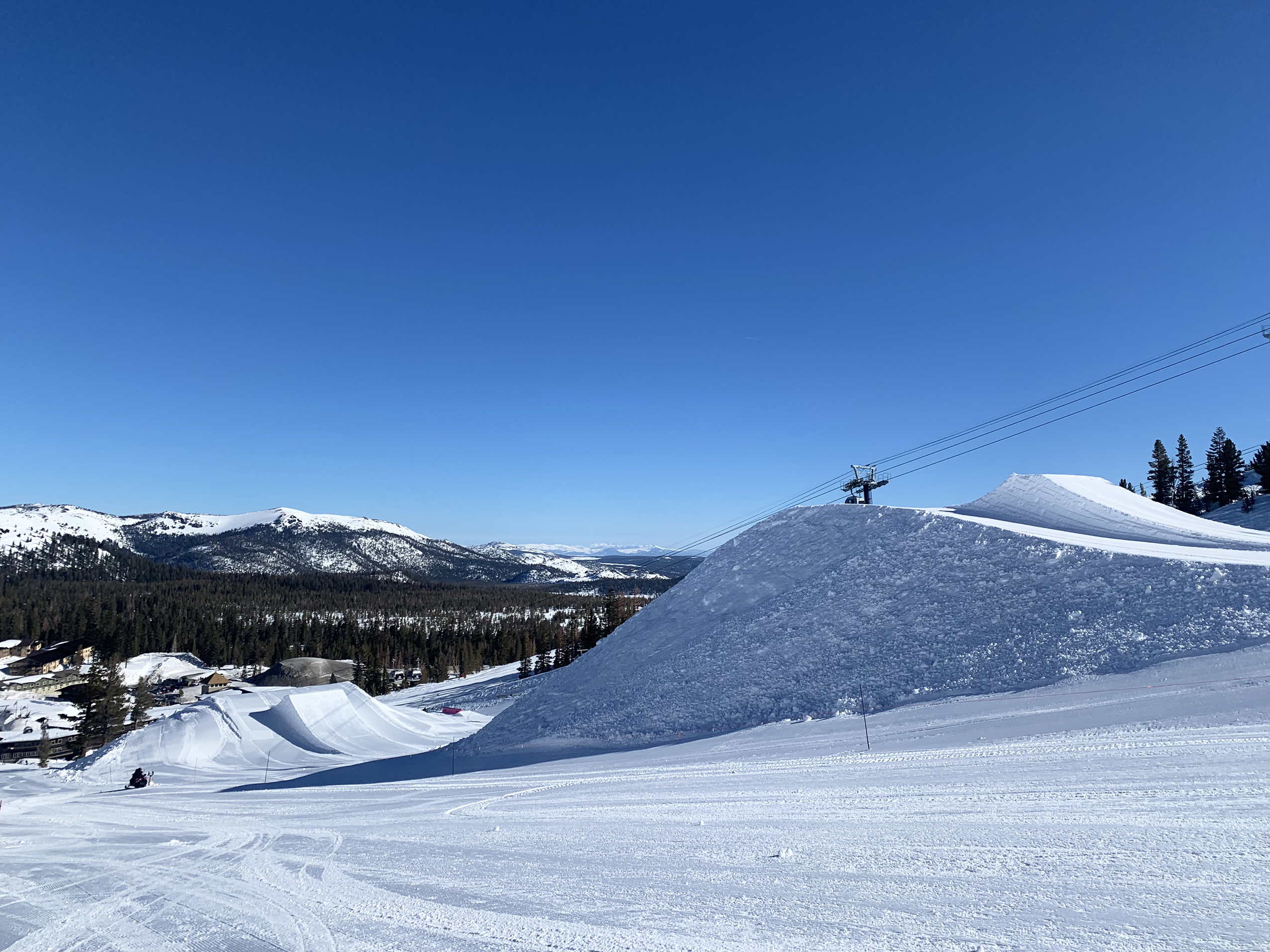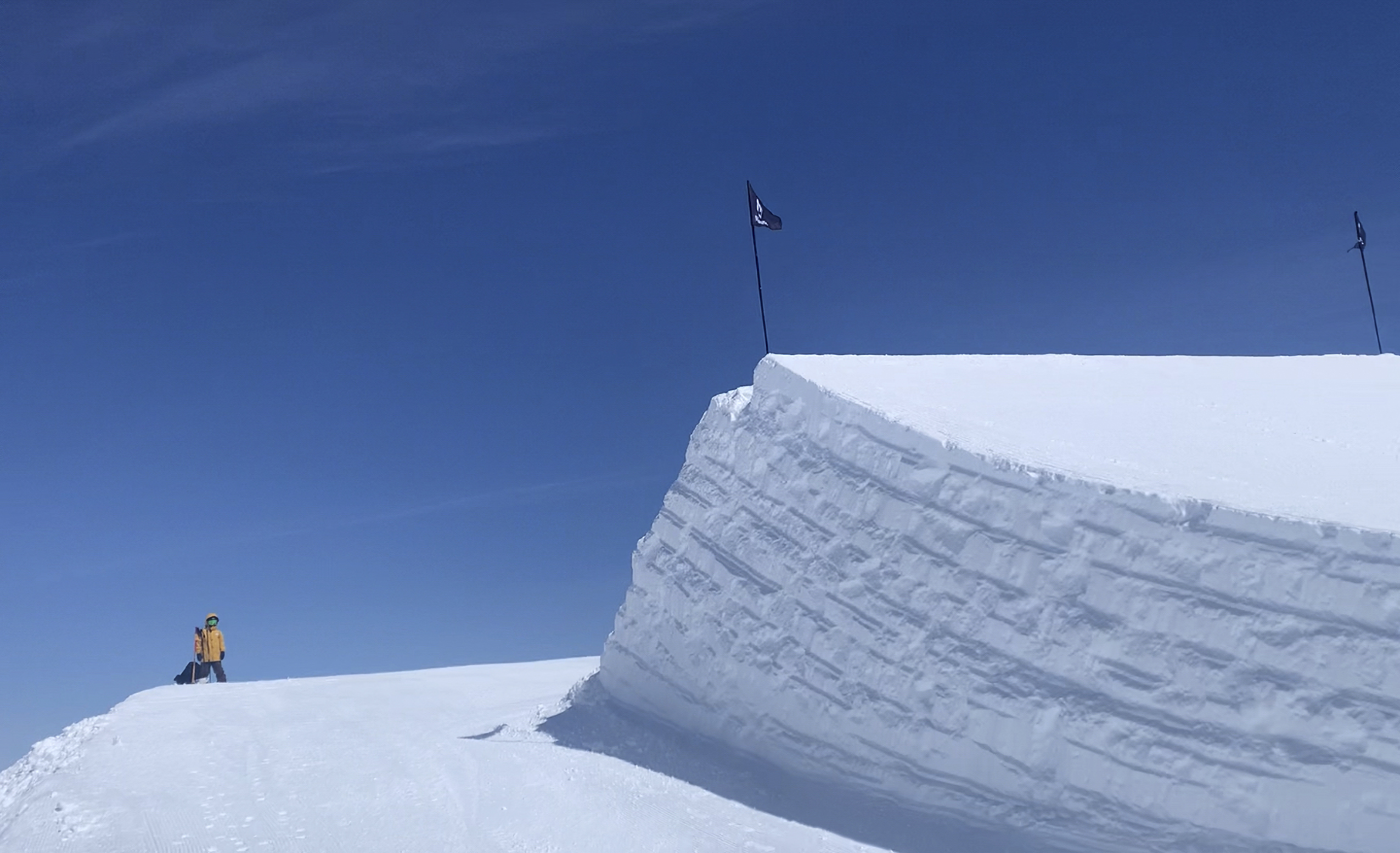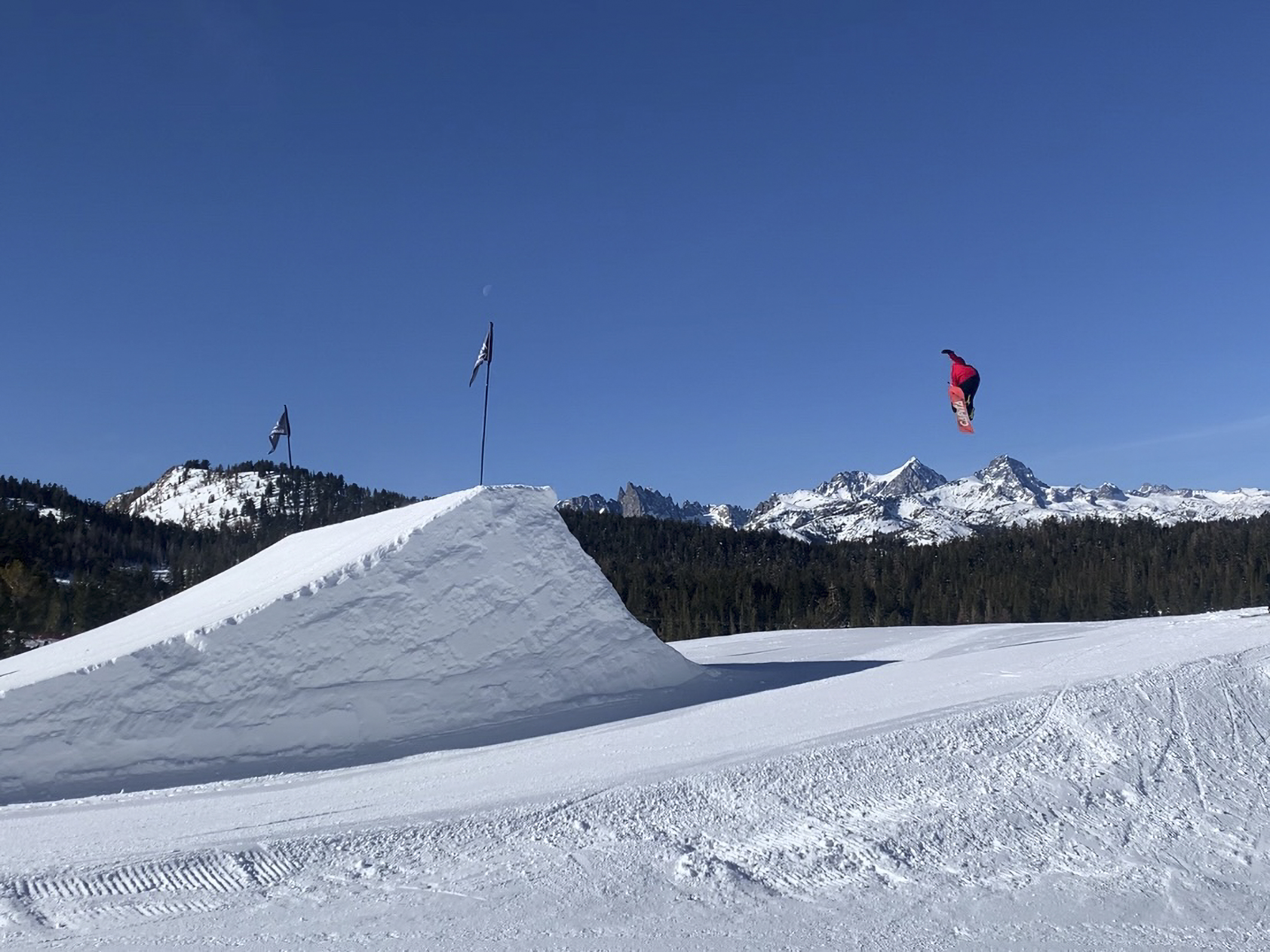 A normal season is eight months.Seasons with heavy snowfall can last nearly 8 months.The snow quality changes depending on the season, and the layout changes, so you will never get bored.Snowfall in spring is not uncommon, and you can enjoy terrain play throughout the season.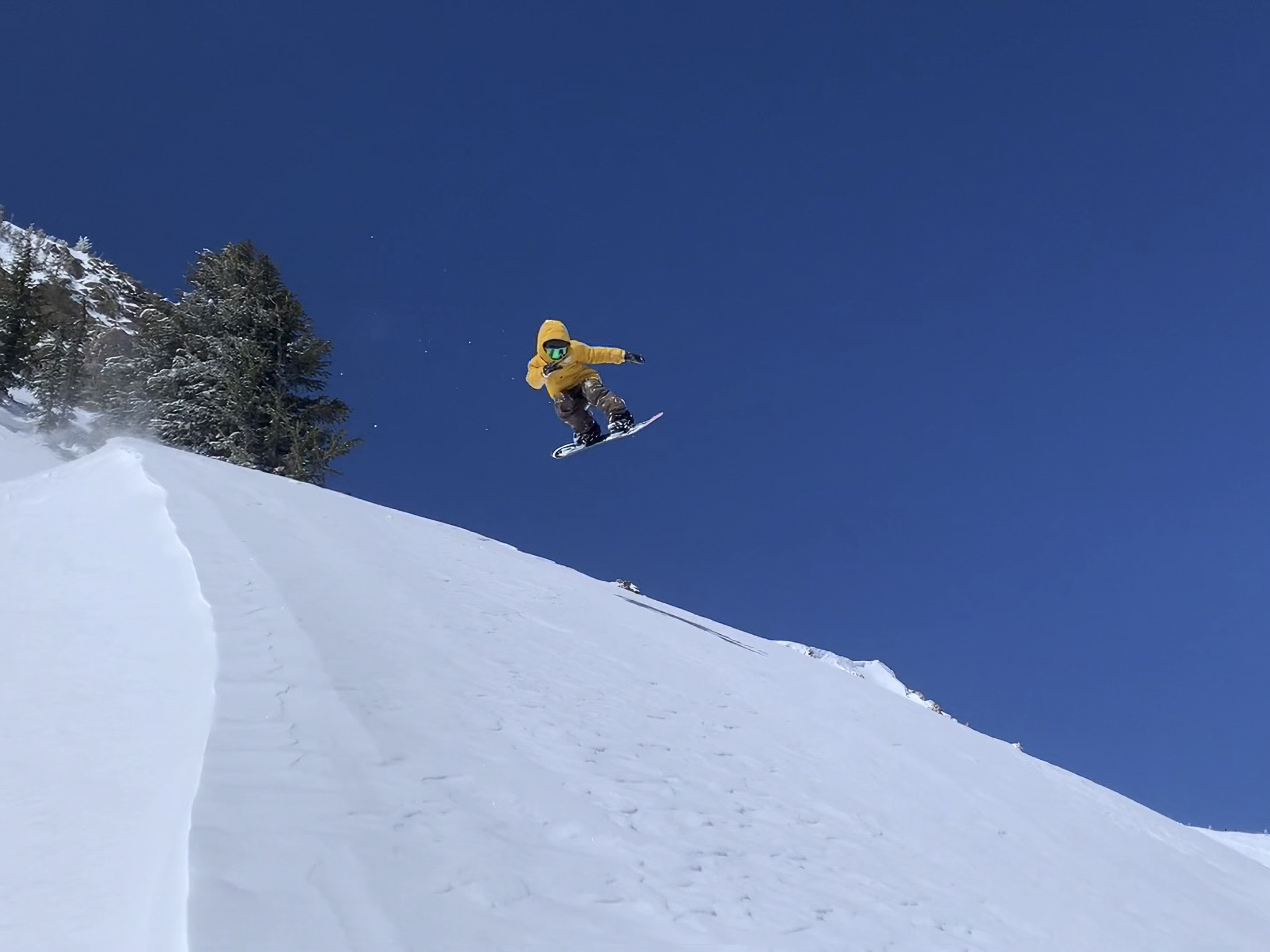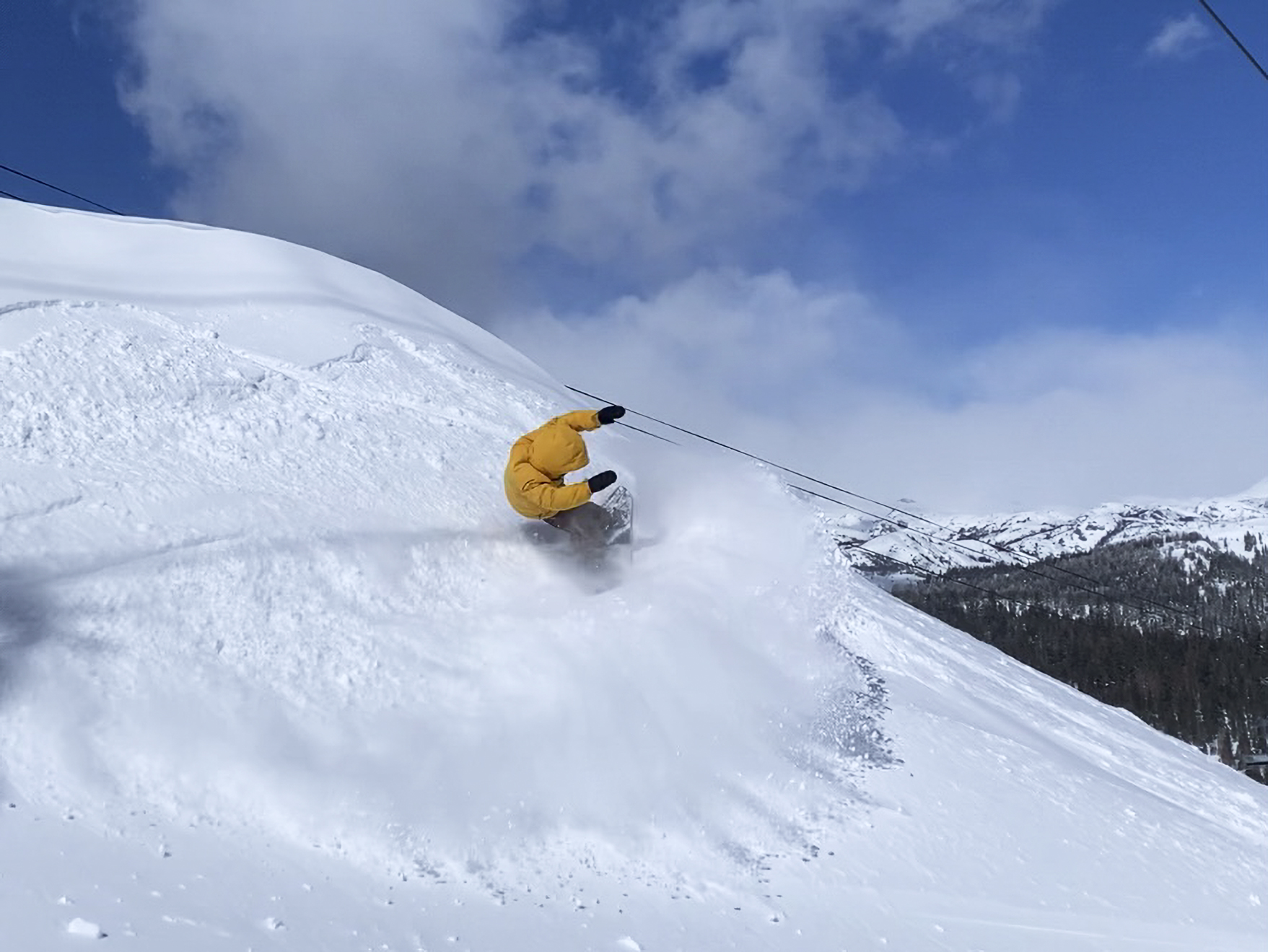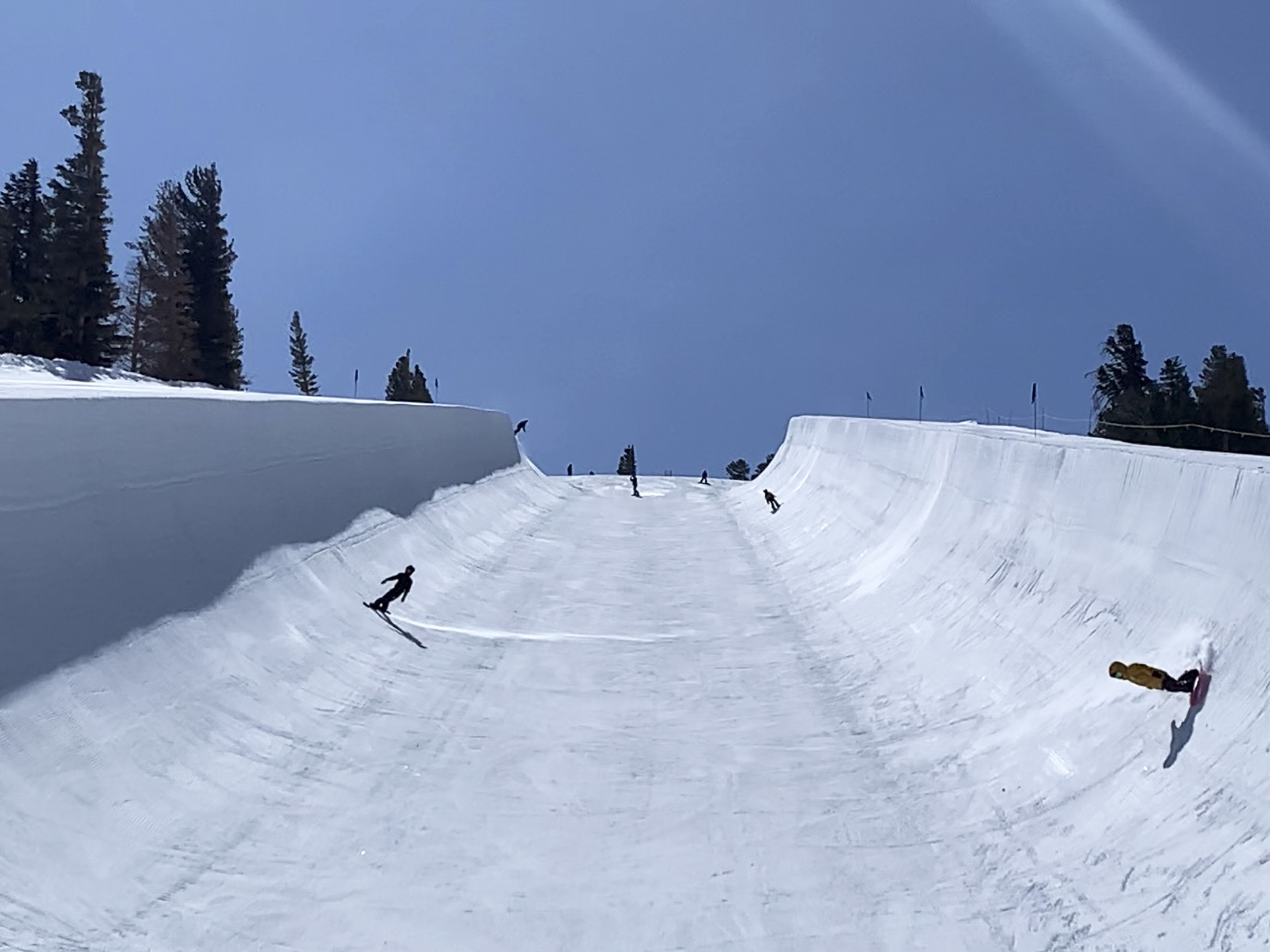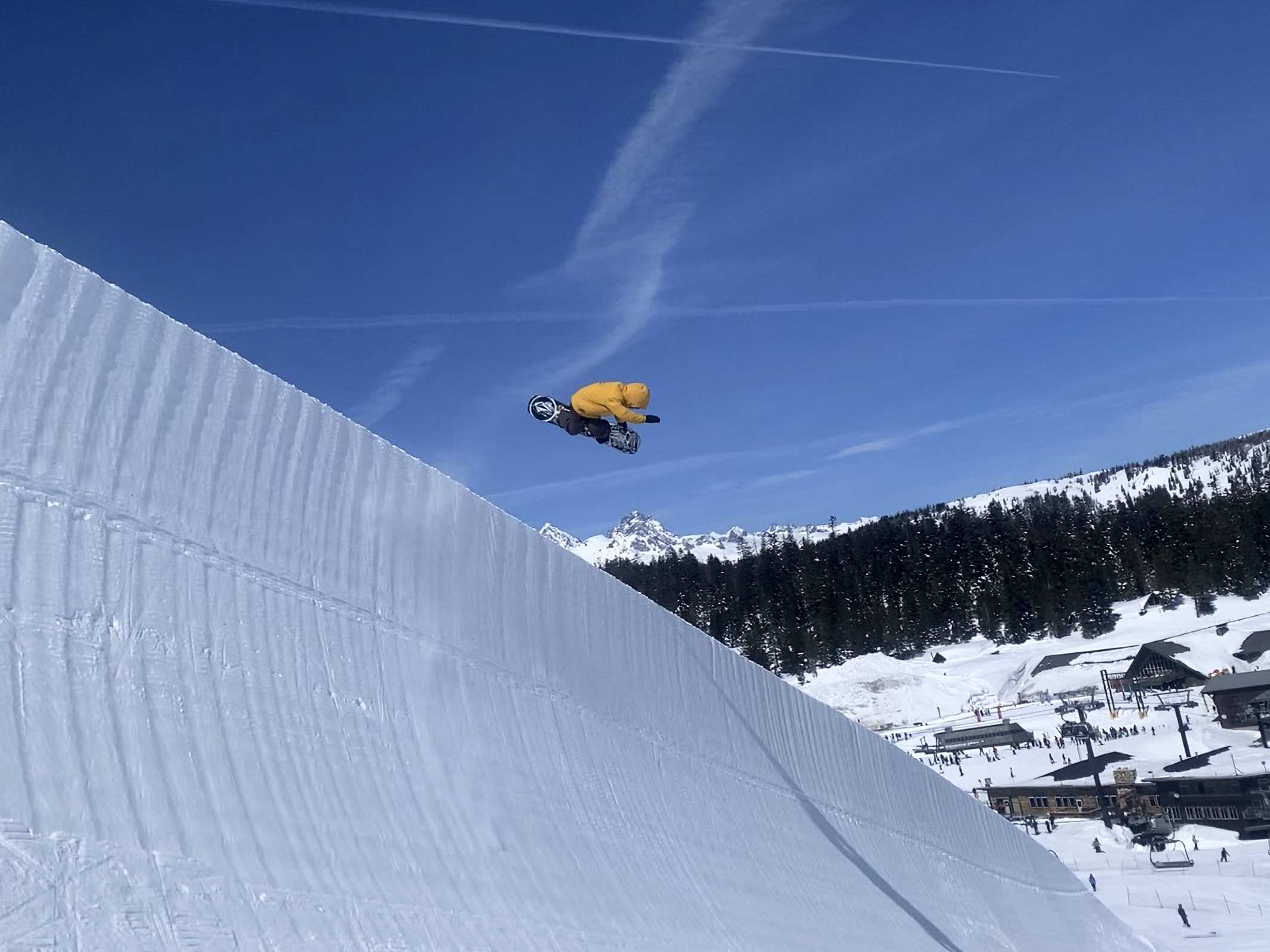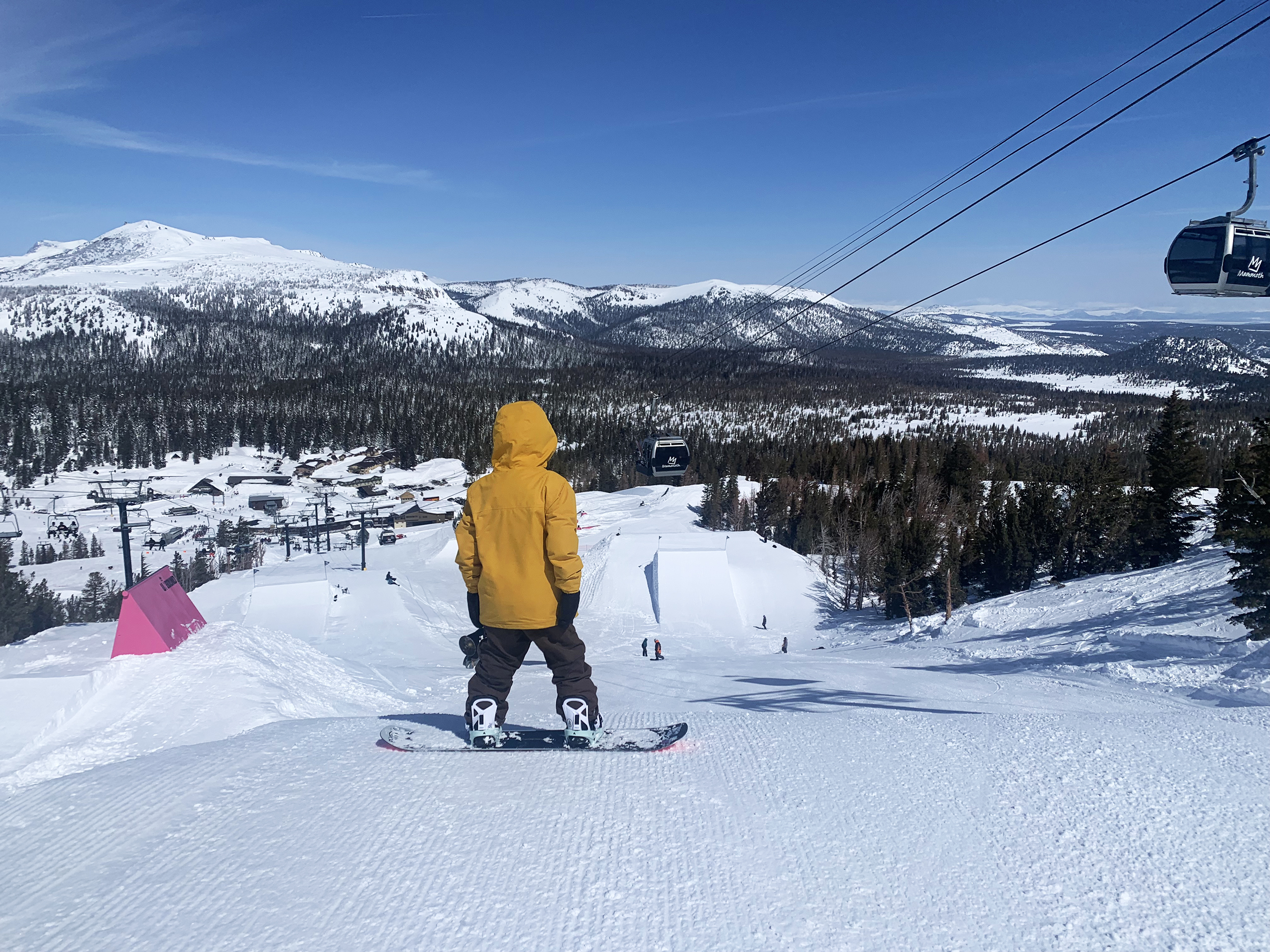 ---
Existence of friends who can improve each other
As the season is long, it is necessary to concentrate so that the tension does not break.The presence of friends is also a big help to maintain concentration.
When I try a new item, I follow a friend's slide as a model, and when I fly a big kicker, I follow behind my friend to check the speed.This is not possible without mutual trust.
When I lack confidence or courage, it is the friends I usually skate with who guide me with calm judgment.Precisely because they know each other's technology, they can understand "what can be done" and "what is reckless."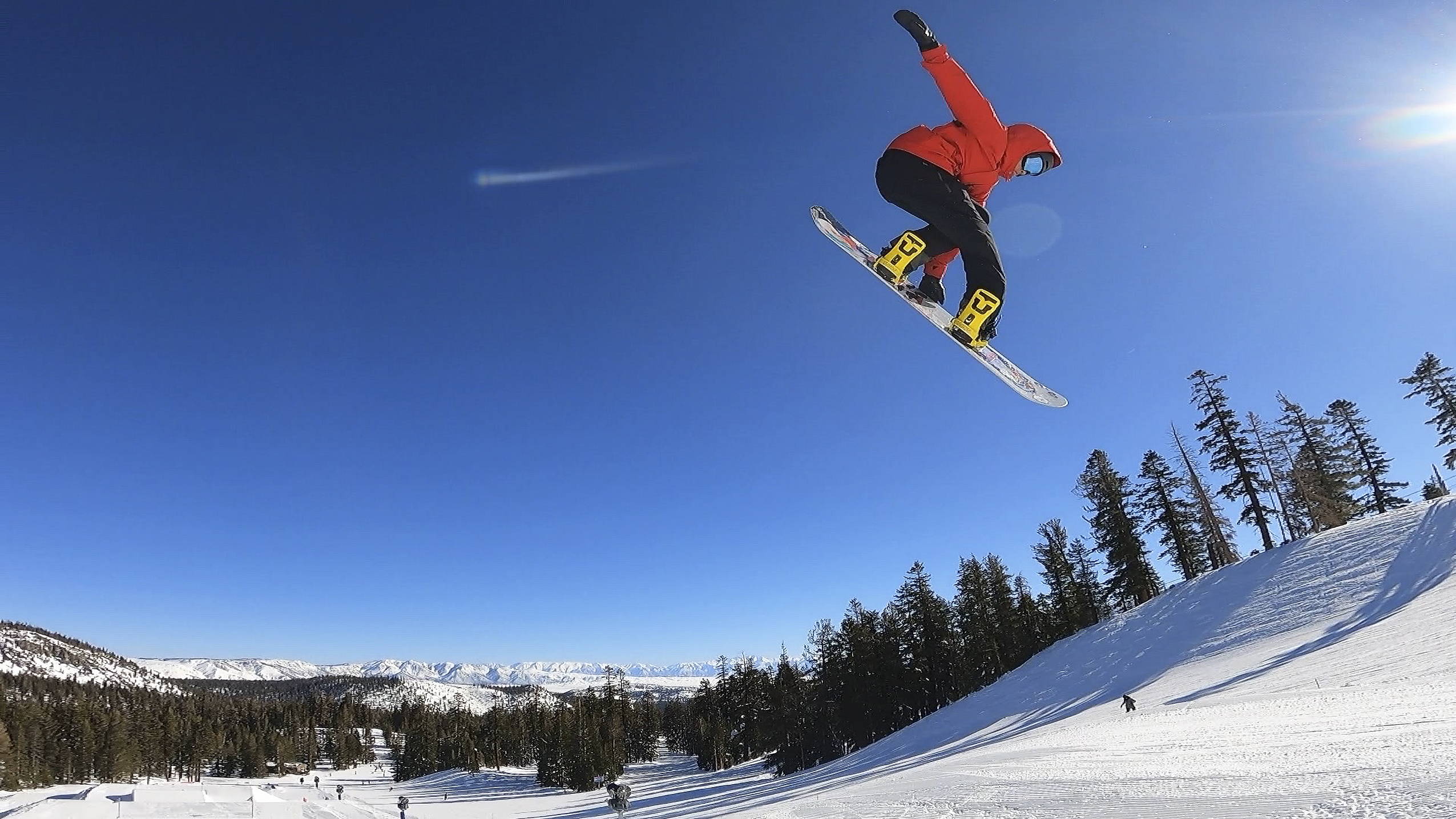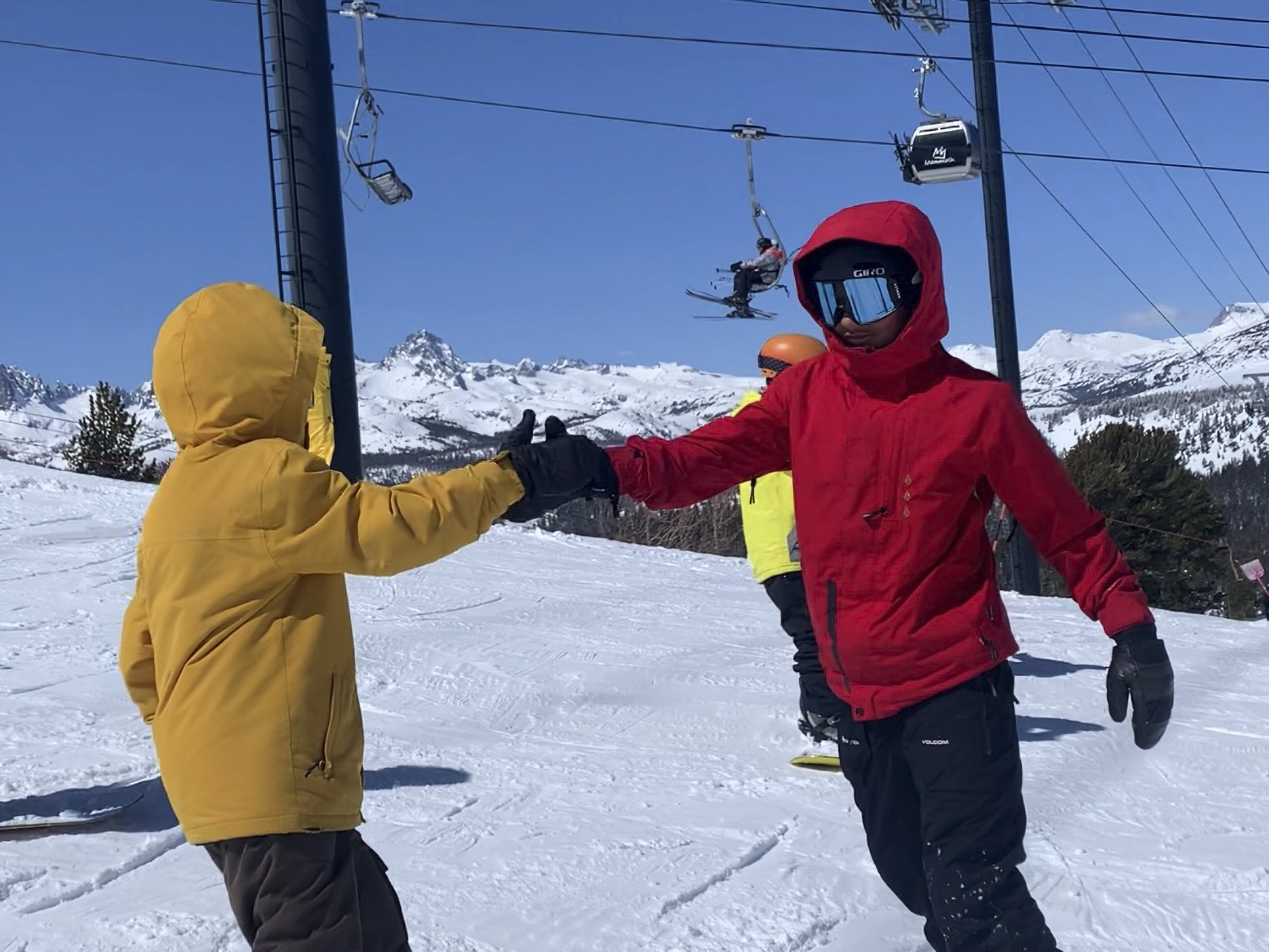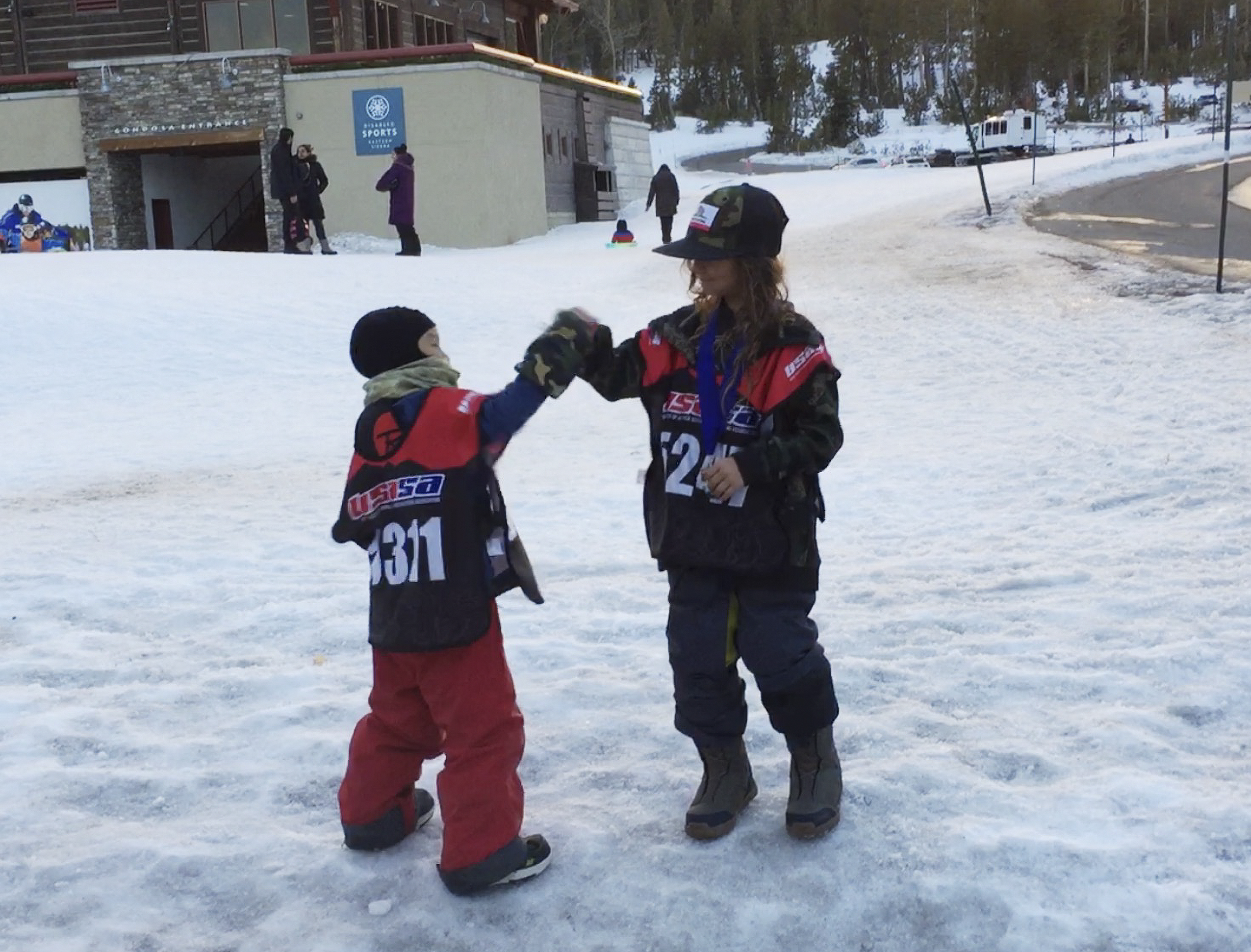 Friends who spend long seasons together in this mountain stimulate each other and give courage and confidence.No matter how great the park is, it wouldn't have grown so far without friends.The snowboarding life on Mammoth Mountain is not only about training athletes, but also having great value in being able to grow in nature while working hard with friends.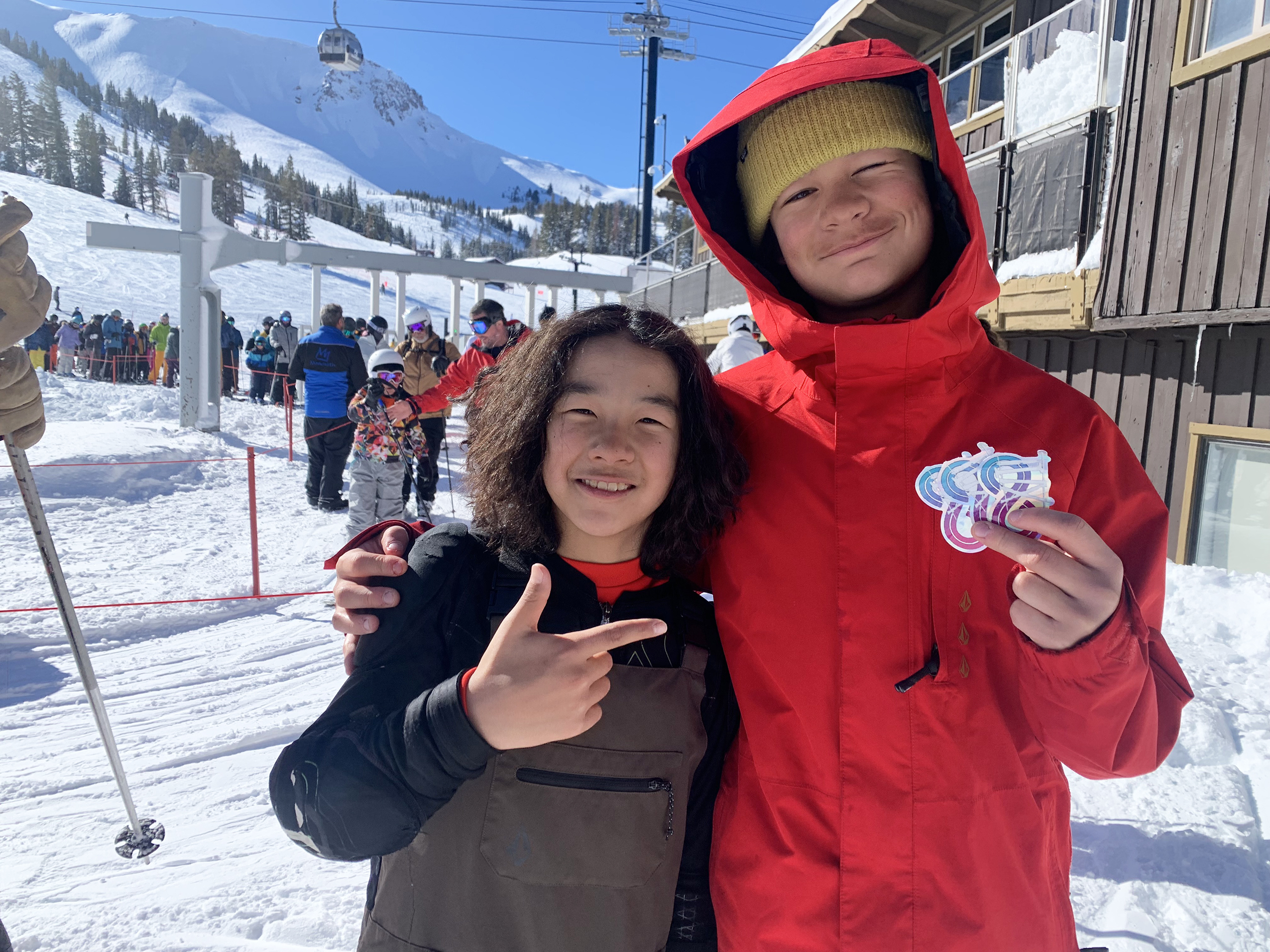 In the next and final chapter, "The Road to Top Athletes in Japan and the United States," interviews with top riders will be delivered around late May to early June.
We will focus on how you spent your time up to the age of 13, and the differences in the environment between Japan and the United States.looking forward to!
---
"We Are The Future." ~Children who connect Japan and America~ Serial project
Chapter 1 From Japan. Why Japanese athletes have become stronger and the training environment for children
Chapter 2 From Mammoth. The reality of the mammoth snowboard team
Chapter 3 From Japan. Niseko, Japan's Snowy Mountains
Chapter 4 From Japan. Park environment in Japan, Hakuba 47