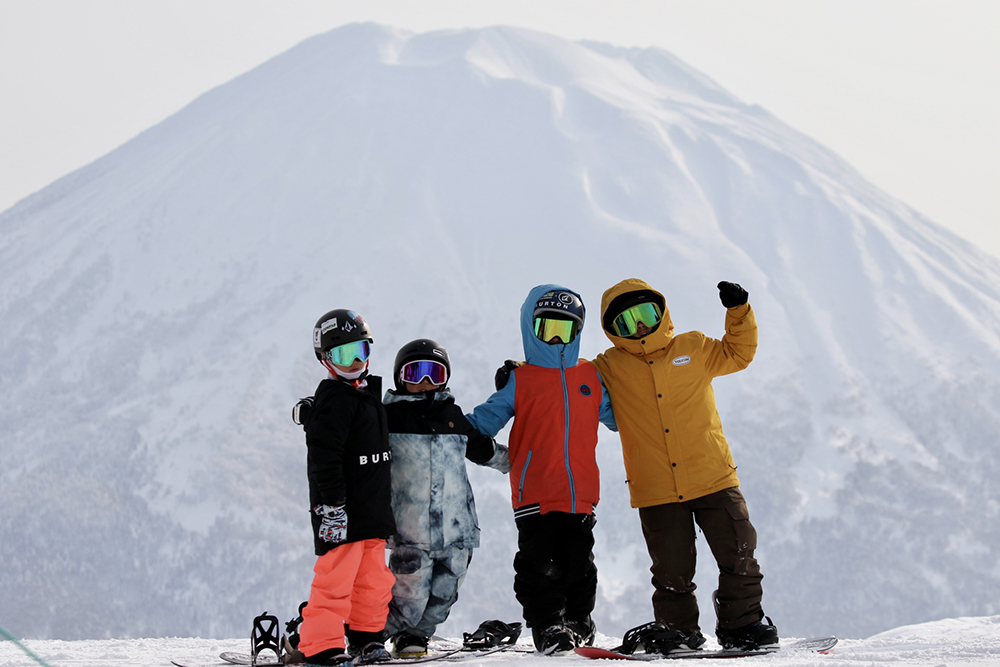 In recent years, the rise of young Japanese snowboarders has been remarkable.How do they acquire the skills to be active in the world at such a young age?A serial project that focuses on the next generation, especially children up to the age of 13 who can be registered for FIS competitions, and explores their development environment.Yukie Ueda, who spent a period as a professional herself and now actively supports her son's activities, based on the commonalities and differences seen from the characteristics of the snowboarding environment in Japan and the United States that she actually saw. Consider.Chapter 4 is set in Niseko, Japan.Two locals from Hokkaido and two from America and Nagano.How did the four of them, who grew up in different environments and had different snowboarding environments, stimulated each other?
Cooperation:Niseko Tokyu Grand Hirafu,Niseko Hanazono,ニセコ ナイテッド,Coco palm
Photo: Yukie Ueda, Takahiro Nakanishi, Sergeant Takeda
Text: Yukie Ueda
---
Elementary school snowboarder goes to Niseko
Tora, 11 years old, came from America with a snowboard to ski on the snowy mountains of Japan.Going skiing in the snowy mountains of Japan is the highest status for an American snowboarder.Even in the middle of the American season, the snow in Japan is worth flying across the ocean to visit.
Already aware of its wonders, what excited him this time was not only the quality of the snow, but also the session with his Japanese colleagues.
"Let's go to Niseko! I decided to go on a trip to Niseko with my friends from Honshu and Hokkaido.All the main characters this time are elementary school snowboarders.
First, I met at Haneda Airport with 8-year-old Riki Takeda, the son of Coco Palm, a snowboard shop in Suwa, Nagano.He's one of those guys I used to practice with in the offseason at the airbag facility and the indoor halfpipe.There are many Japanese snowboarders who have never been to Hokkaido.Riki is one of them.
"If you're Japanese, it's a waste not to ski Niseko!" This trip was planned from such a conversation.
In January, the best season in Niseko, which is proud of the world, two elementary school students landed on the northern land with a feeling of excitement.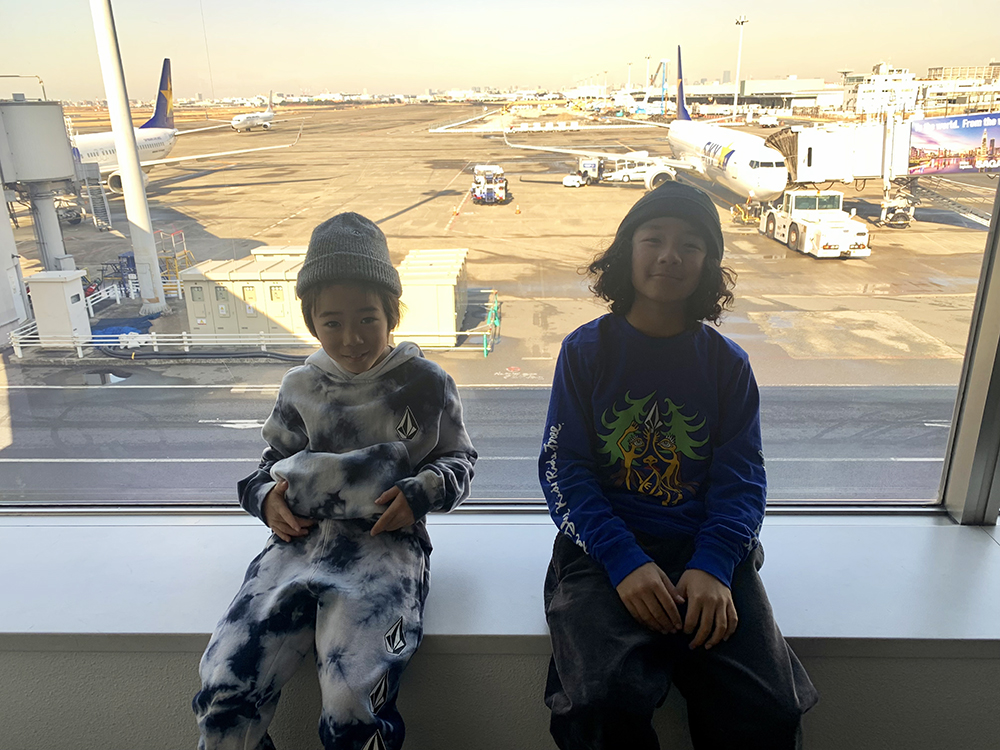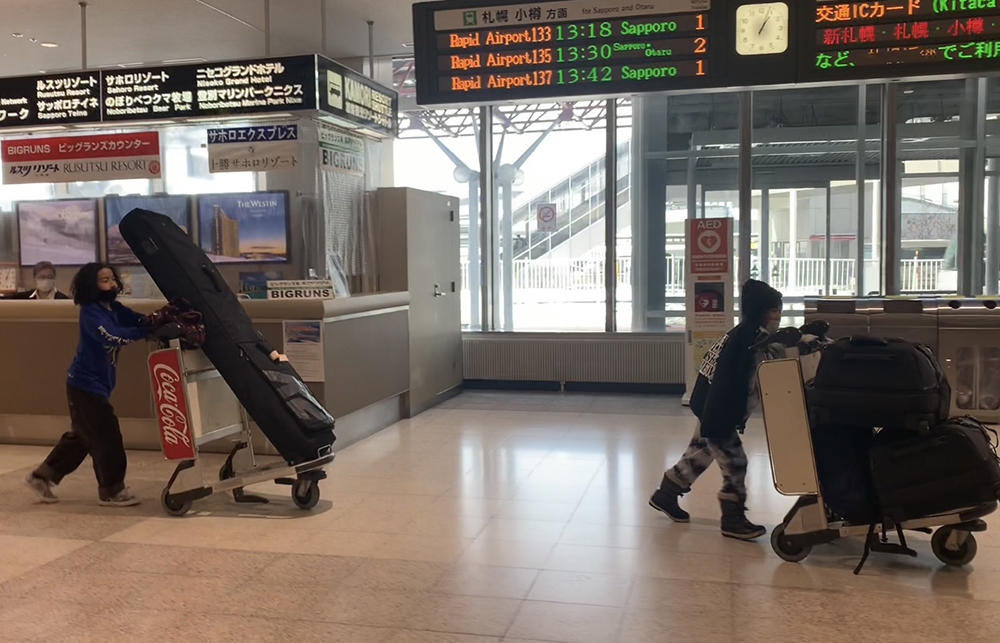 Joining us there are brothers Imai Yuuga and Taiga, locals of Hokkaido.They are the eldest and second sons of Takamasa Imai, a halfpipe player representing the Nagano Olympics. These are the friends I had a session with when Tora came to Niseko two years ago.I know they know how to ski powder and play terrain.We are sure to inspire each other.In this way, an 2-year-old and 8-year-old pair of the same generation was completed.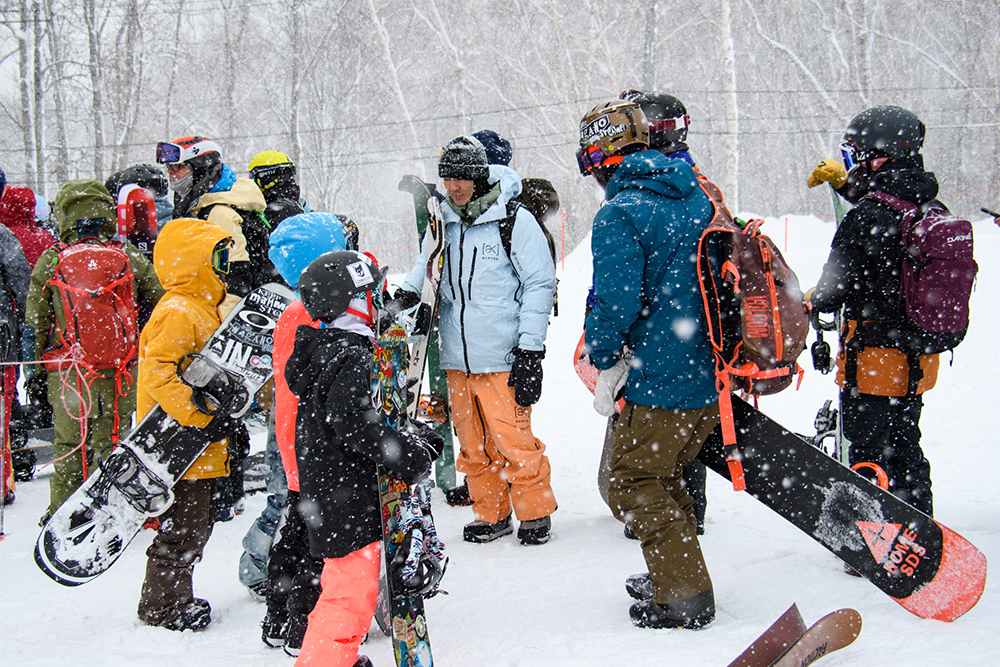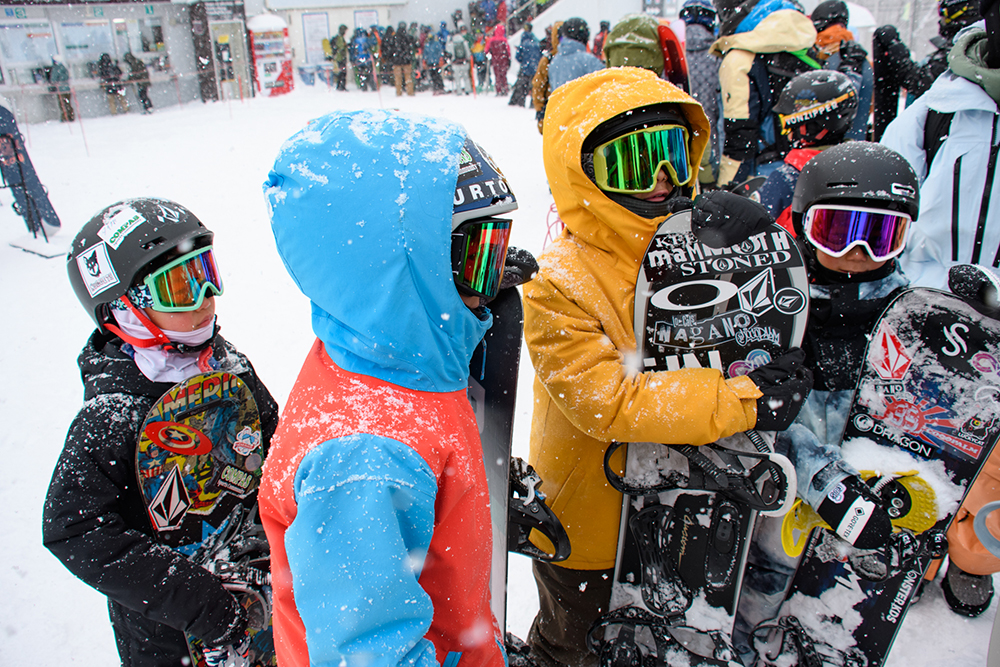 Self-appeal with powder
It was a little awkward for the children because it was a reunion and nice to meet you.Where's that embarrassed figure?The appearance of giving away powder is like puppies appealing to each other for their existence.Snowboarding is a means of self-expression for them. By the time they finished one slide, they recognized each other and hit it off.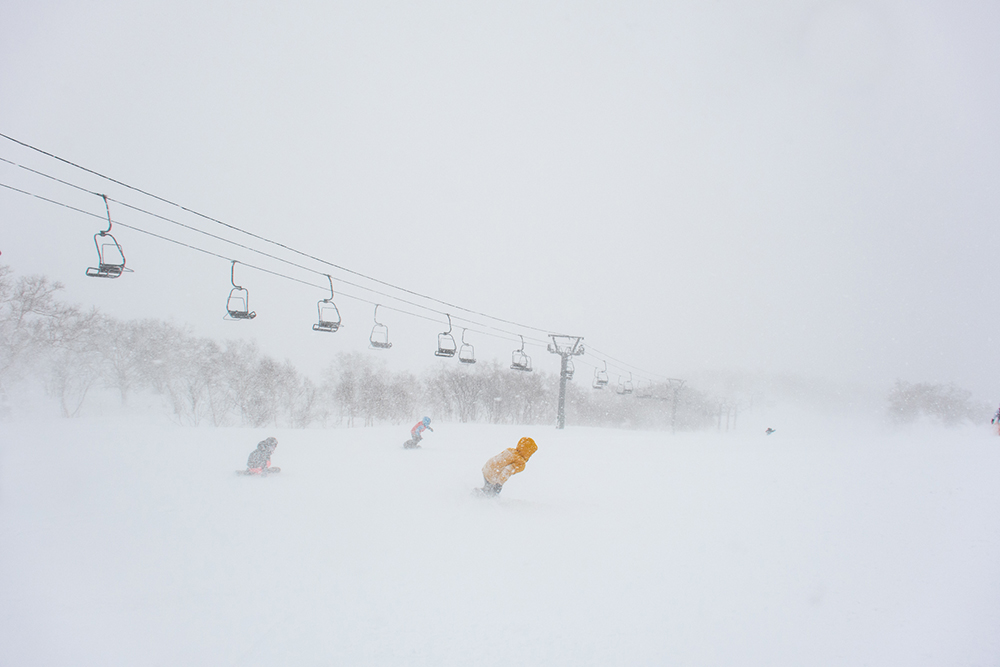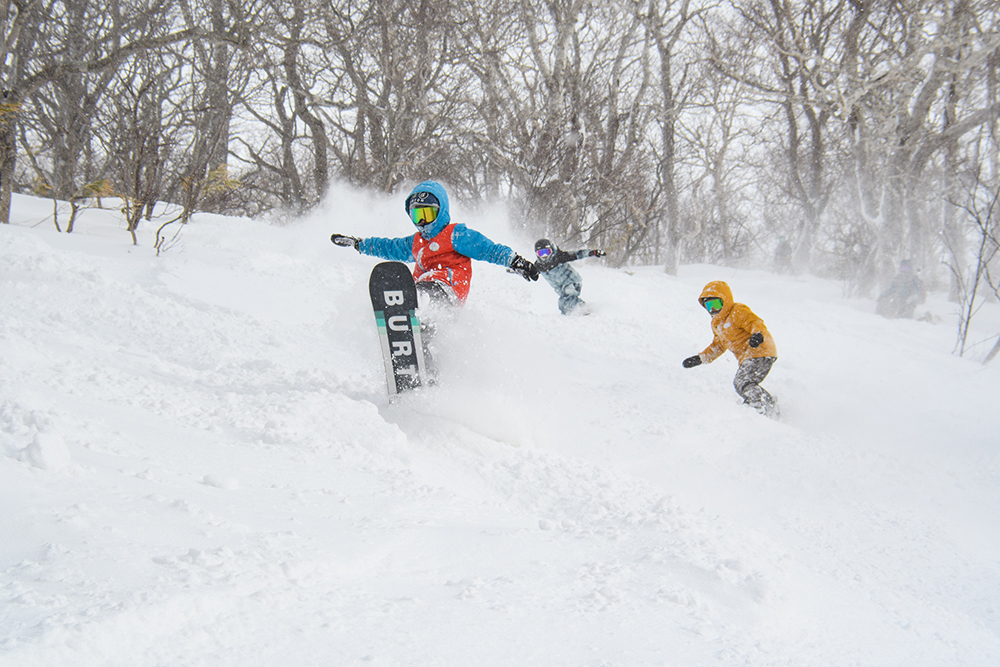 "Let's fly mash, we can fly here!"
"I fly here!"
"How does it feel when you land? It's cool here!"
"Hey, I found a nice log over here!"
Such words fly.
On this journey, 11-year-old Tora and Yuga are the leaders.Tora is used to playing with terrain, and Yuga knows it well.Tora takes the lead, followed by 8-year-old Riki and Taiga, who valiantly follow in the same spot, with Yuga making a huge jump at the end.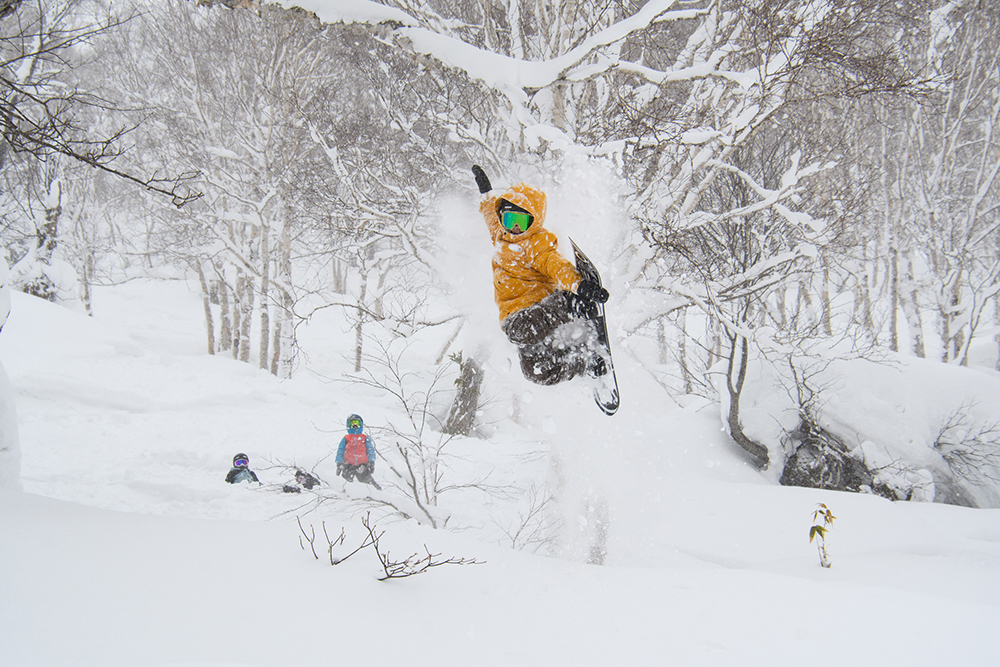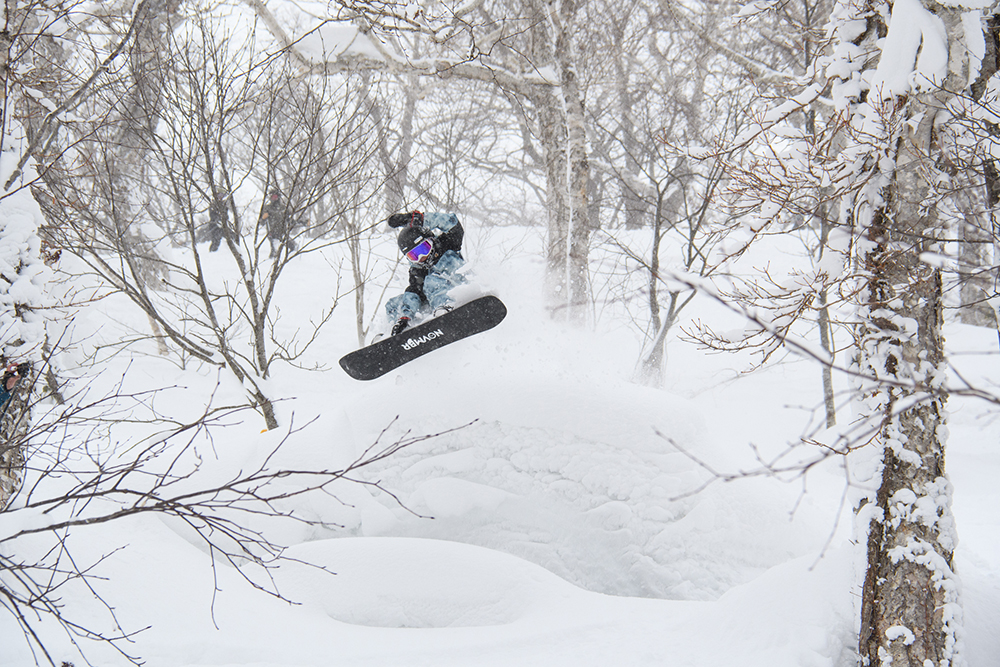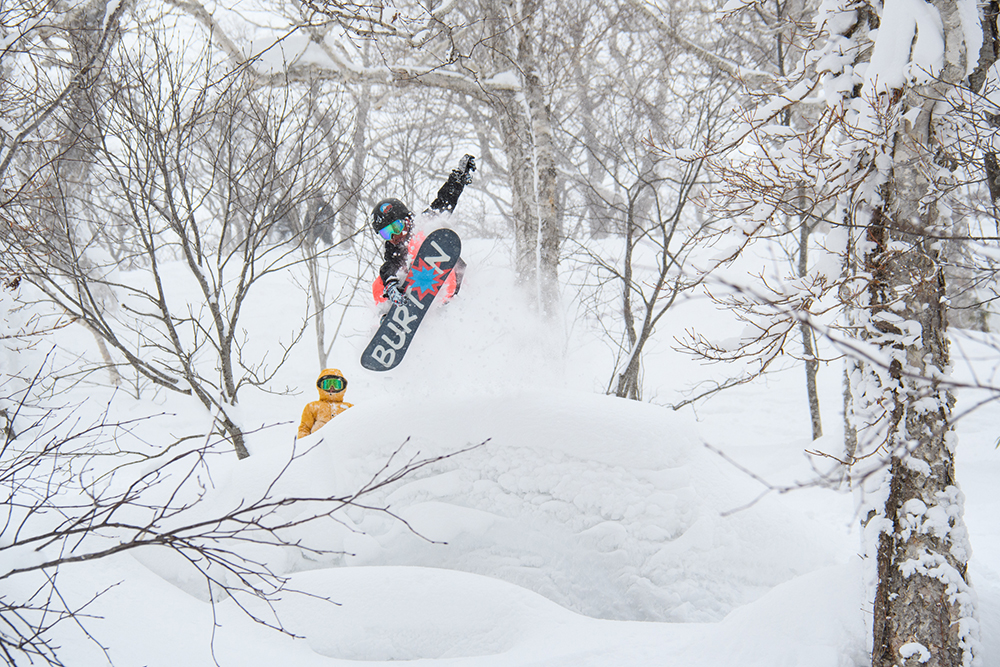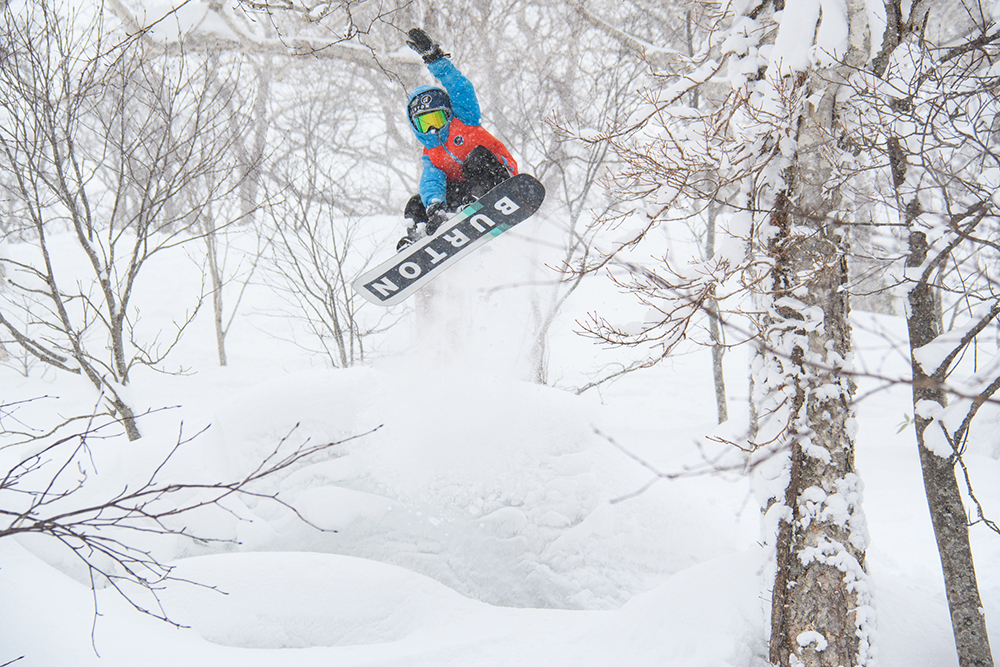 "We can challenge places where we usually hesitate to fly, if we are together."
"Look at your friends' skating and try to imitate how to raise the powder in a cool way."
"I want to show my skating with enthusiasm in front of everyone."
"Even if I'm scared or in pain, I can endure without crying because everyone is here."
Various thoughts have been conveyed.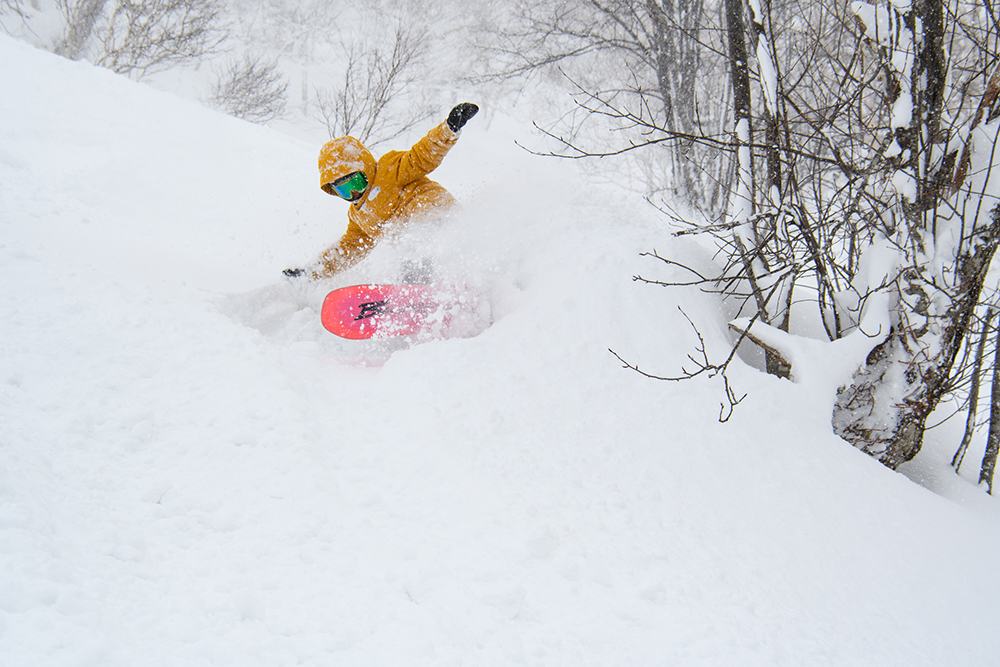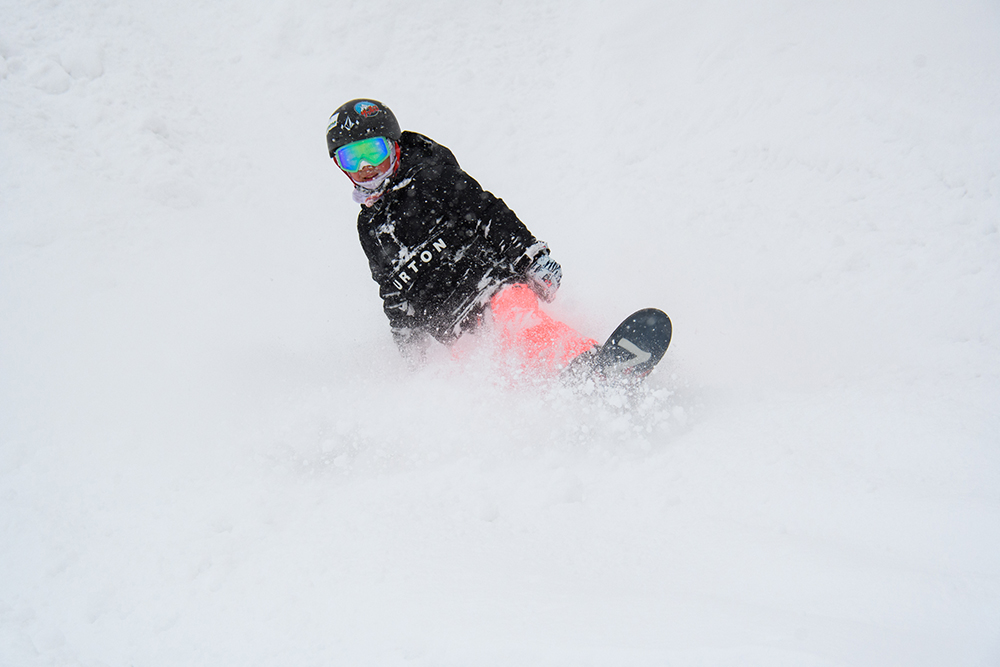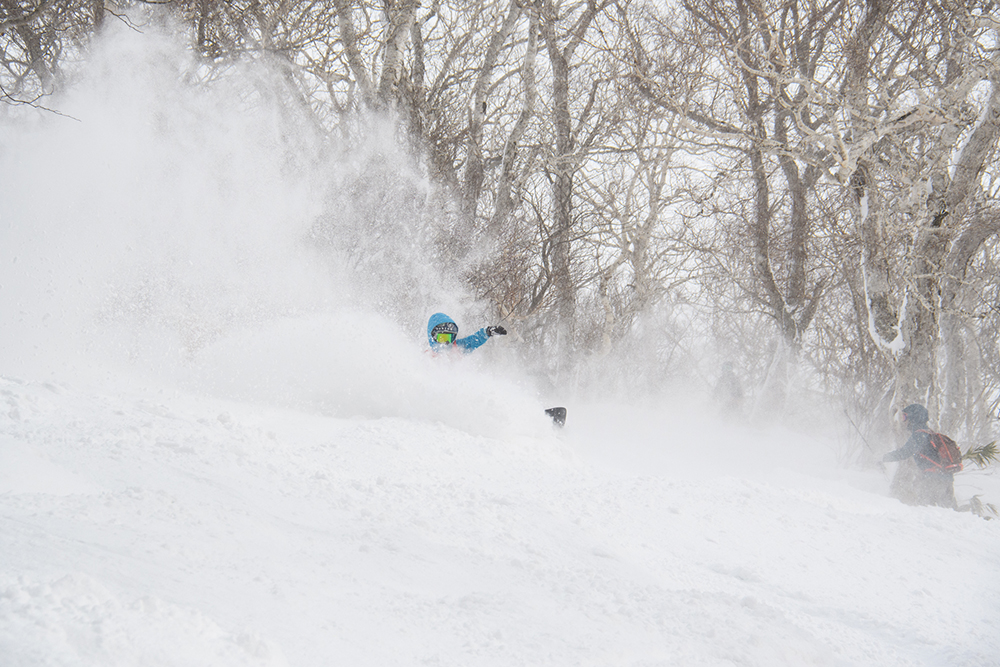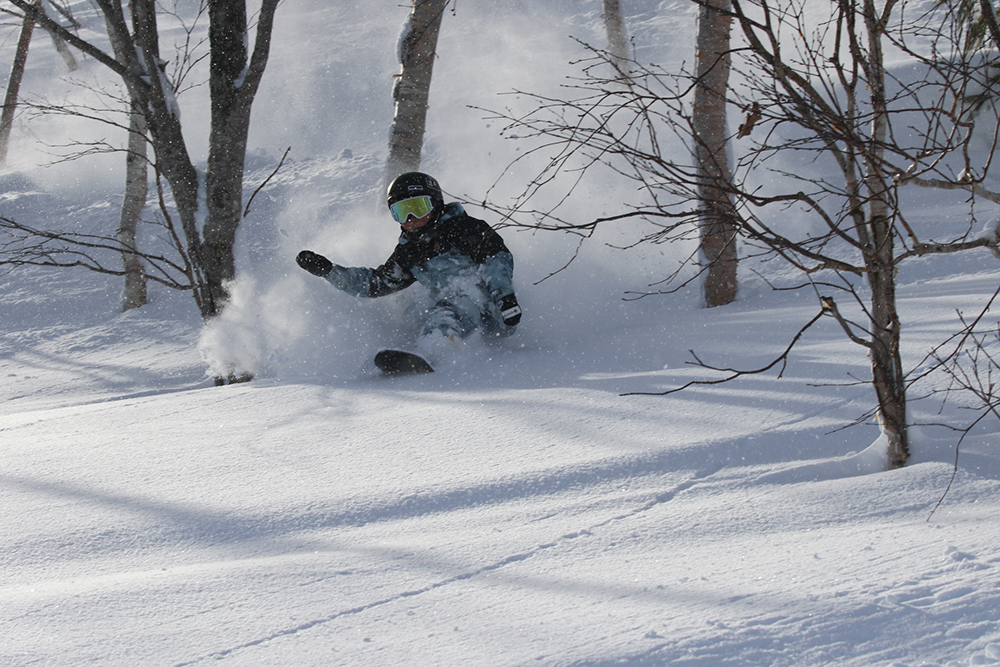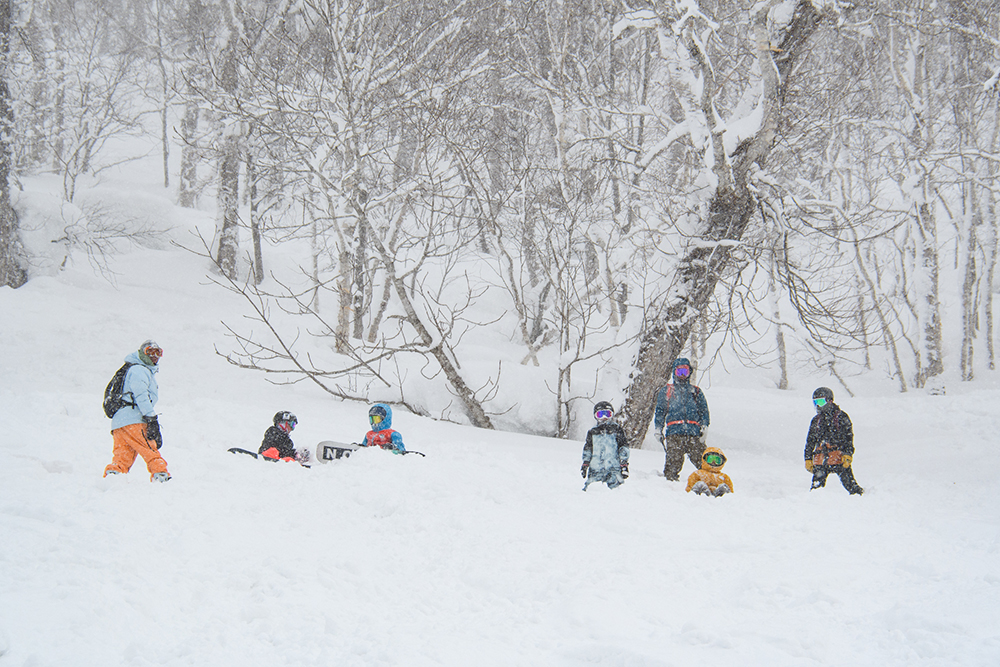 Park after mash
Each of the four children also competes in halfpipe, slopestyle and freeride.I know that they practice hard at the off-training facility, but it makes me happy to see them skating on natural terrain while having fun with each other.Snowboarding in nature is imaginative, and you will feel the difficulty of landings that are not the same every time.By responding to the conditions created by nature, you should also acquire the ability to apply it.This is the original enjoyment of snowboarding, and their skiing, which knows this, will surely be put to good use in competitions.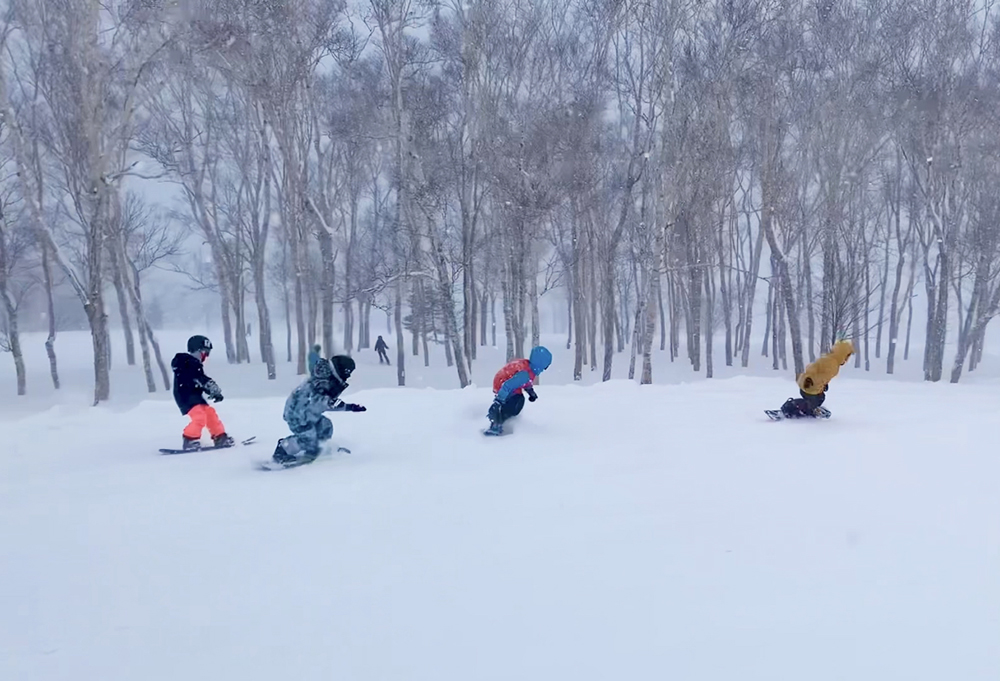 Elementary school snowboarders really love parks.
Niseko's wide slopes are popular not only for powder and tree runs, but also for parks.In the morning, you can enjoy a long run of powder at Village or Annupuri, and after flying around Hirafu's terrain, you can move to Hanazono Park.Each area has its own characteristics and charms, so you can enjoy skiing without getting bored.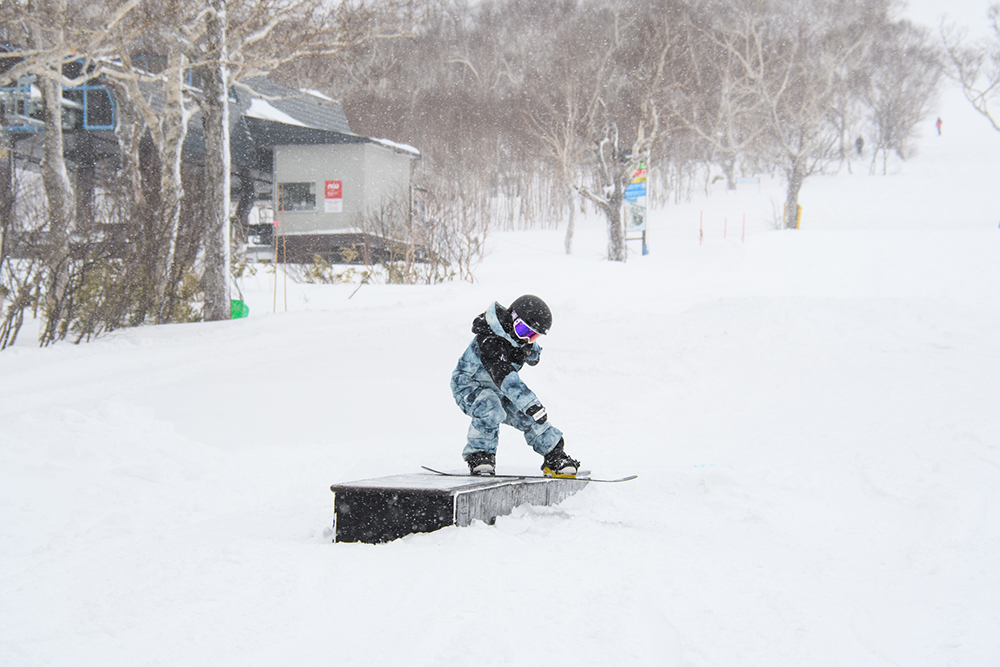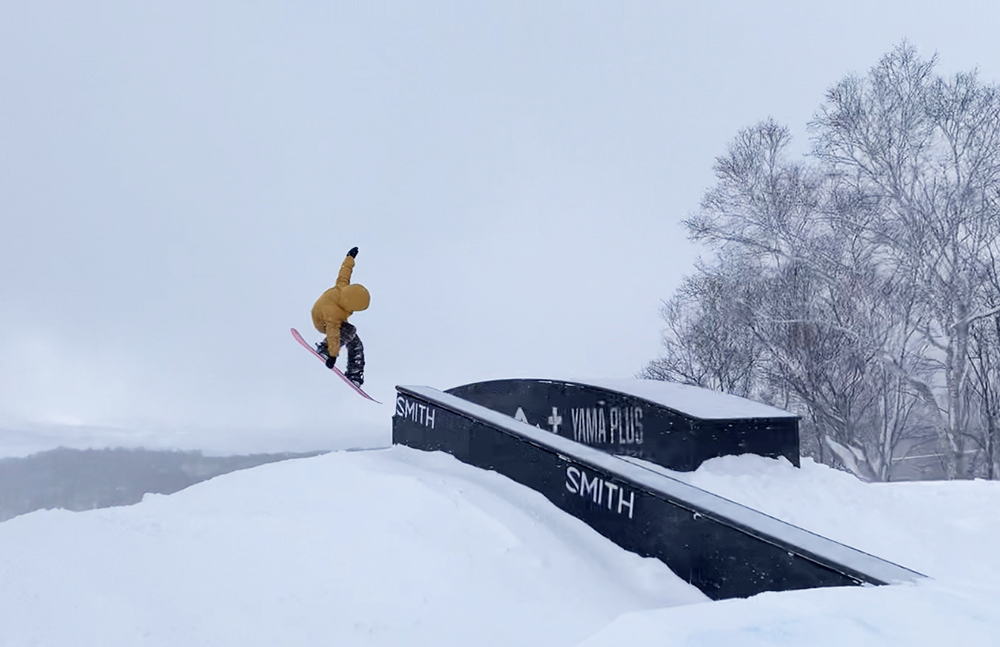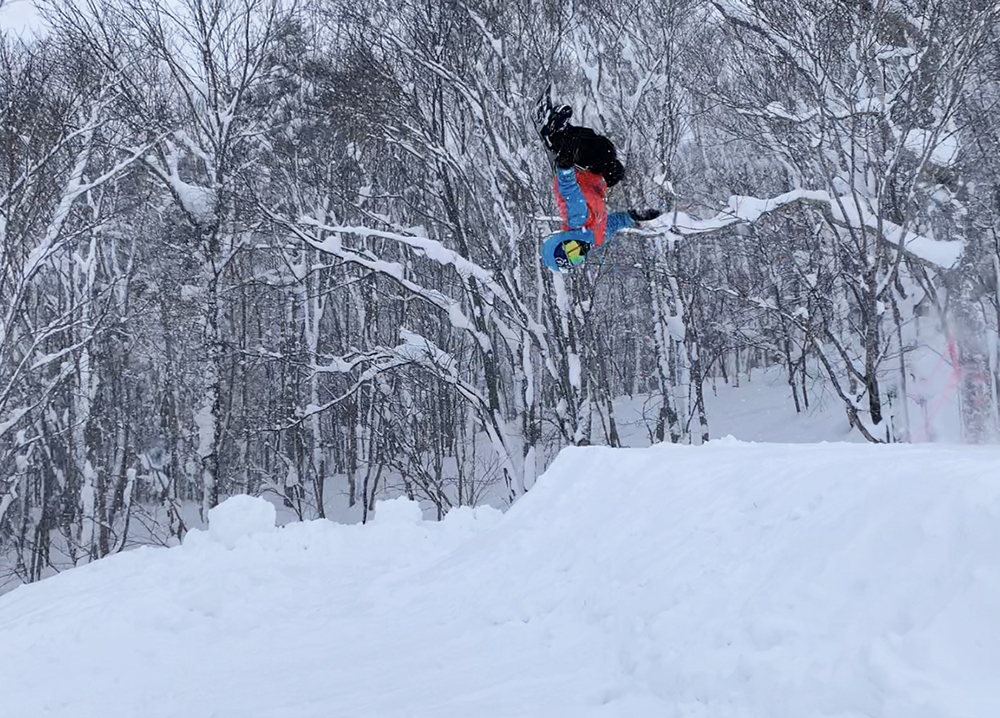 Although Niseko has low temperatures, there are many gondolas and hooded lifts, so you can comfortably move up the mountain. Hanazono's new 6-seater lifts and gondolas have been reborn with genuine leather seats, giving you the comfort of sitting in a luxury car seat.The seats on the lifts that the park can rotate are heated and warm each time you ride, so the kids will be able to continue skating until the park closes.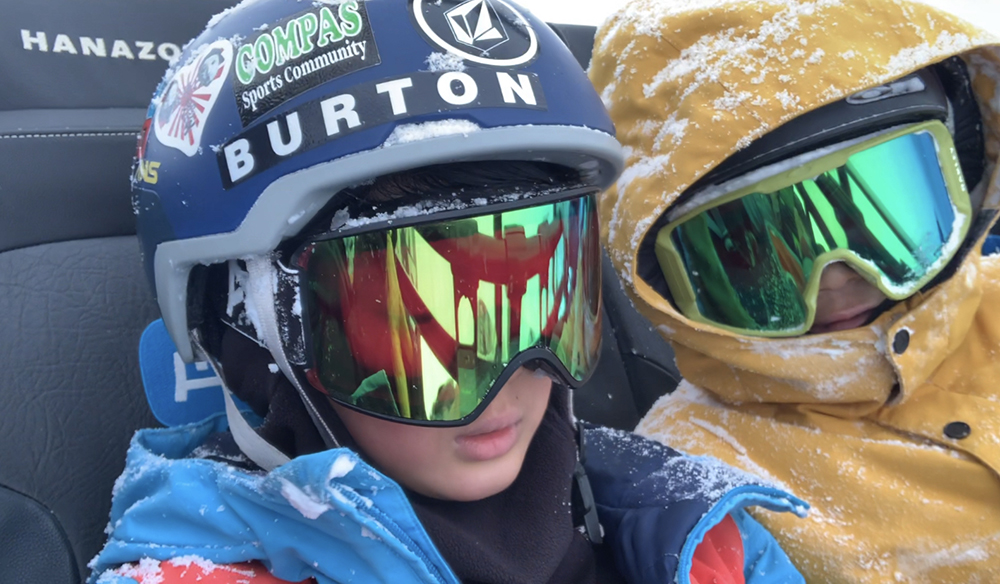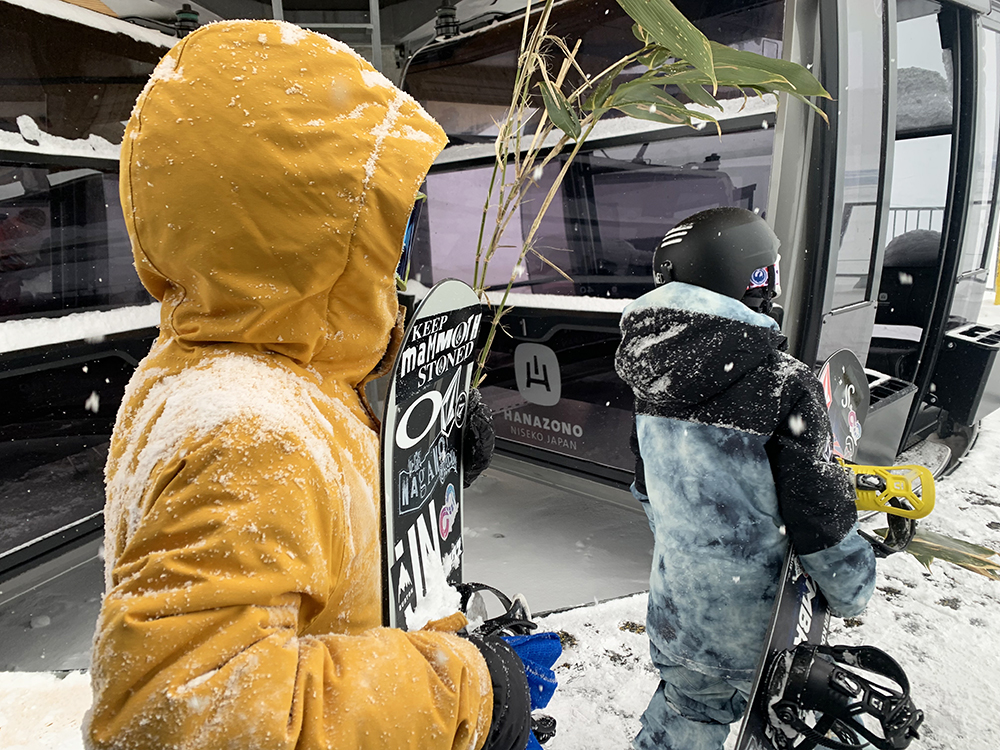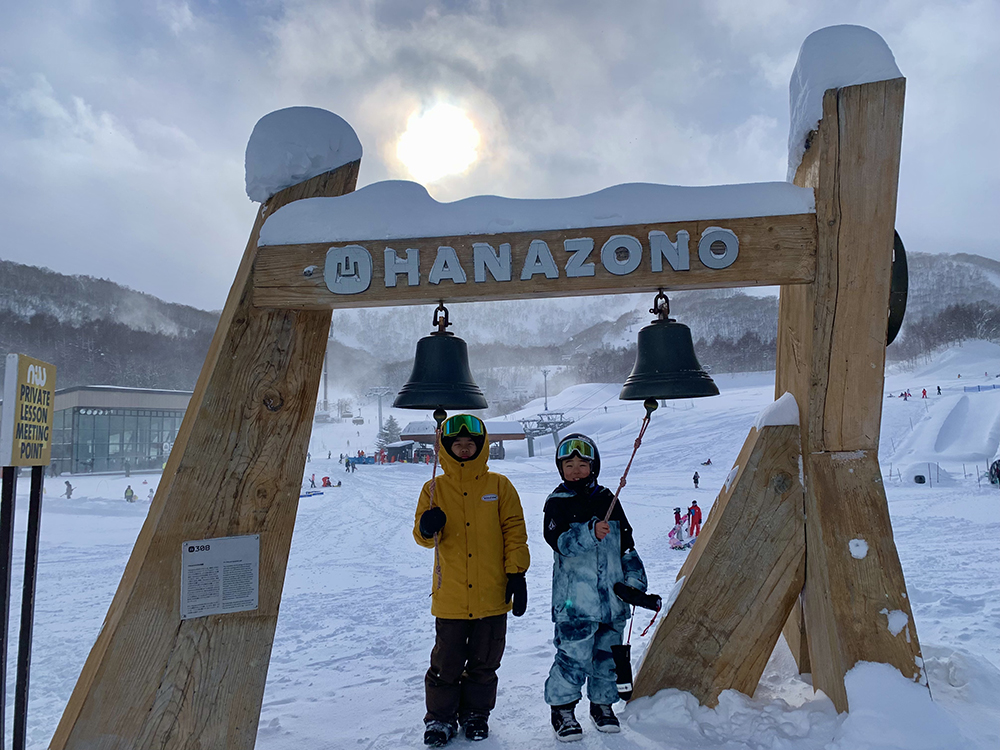 Time with a professional photographer
Children of this age are unlikely to have the opportunity to have their rides photographed by a professional photographer.The presence of the cameraman who cooperated with the shooting this time gave the children a good sense of tension and motivated them.Even as children, they are fine snowboarders.They try hard to leave a satisfactory slide, and if they fail, they want to try again.I am grateful to photographer Nakanishi for respecting the children's intentions, allowing them to slide as they please, and capturing the moment.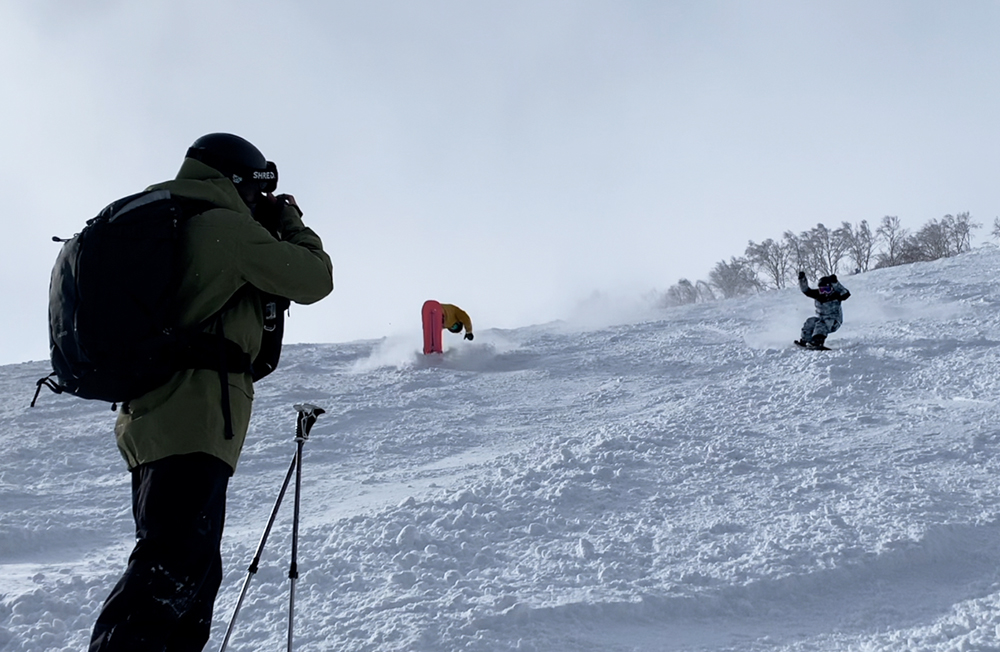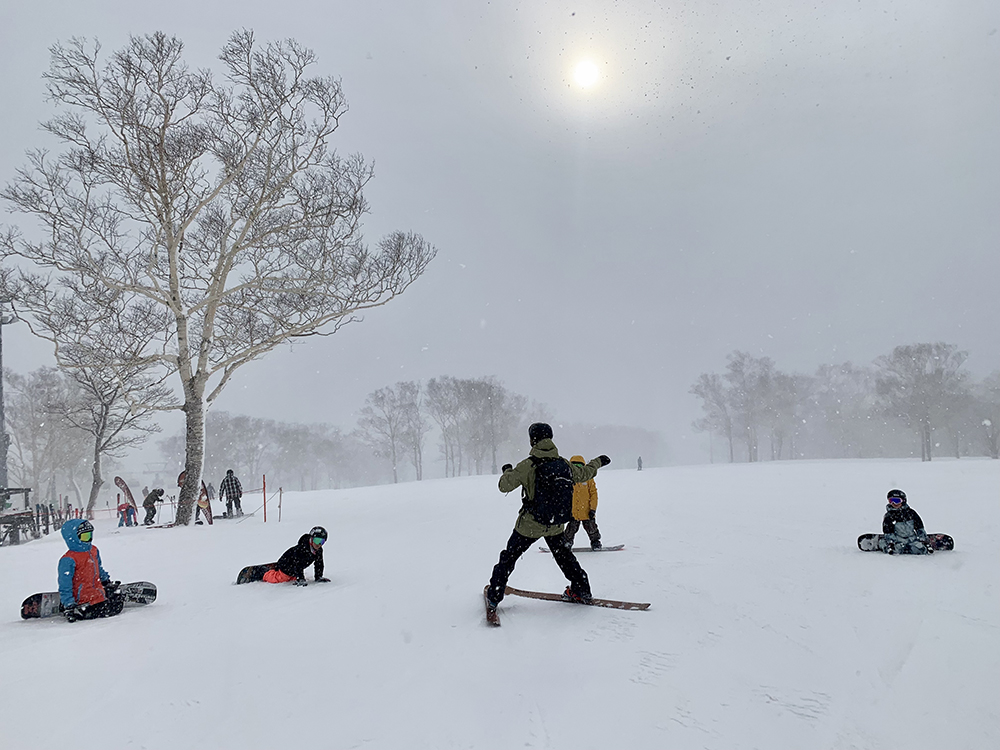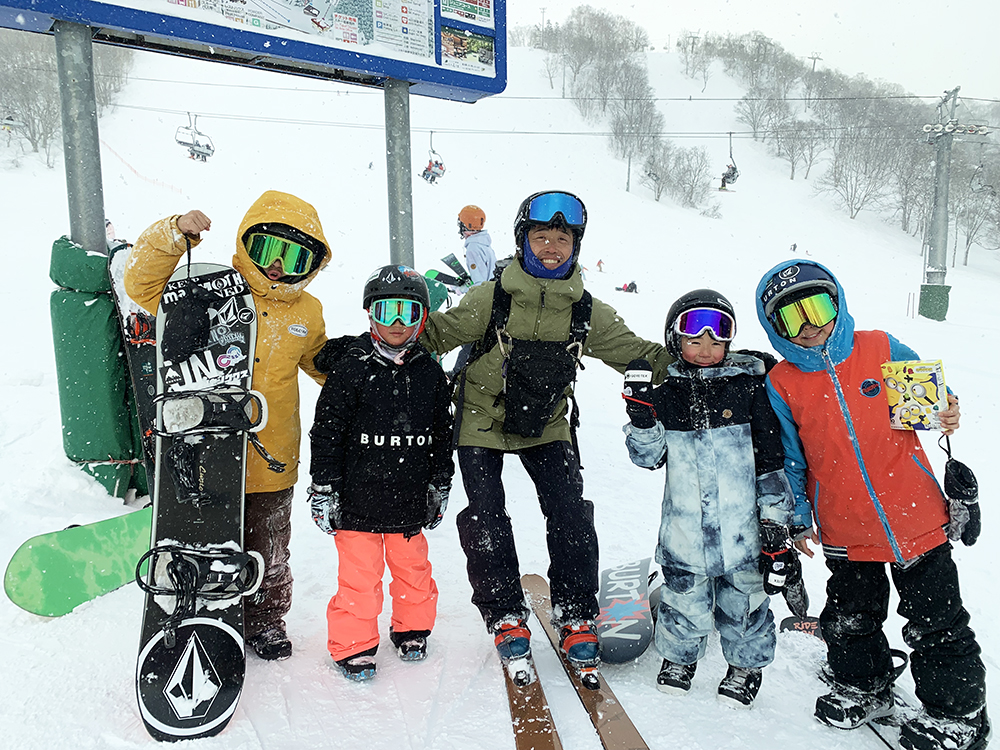 And the presence of fathers behind the scenes was also big.Takamasa Imai, the father of Yuga and Taiga, has been training kids snowboarders in Hokkaido and is also a coach who teaches everything from basics to freeride.Riki's father, Sergeant Takeda, runs a snowboard shop in Nagano, and also conducts activities to give children an environment where they can ride sideways through competitions and events.Not only were they used to working with children, they were also professional when it came to photographing snowboards.Takamasa taught the children the terrain and showed them examples, and Takeda encouraged them while taking pictures.Seeing such a father, the children, who usually do everything in their power, must have been able to do their best with a sense of tension.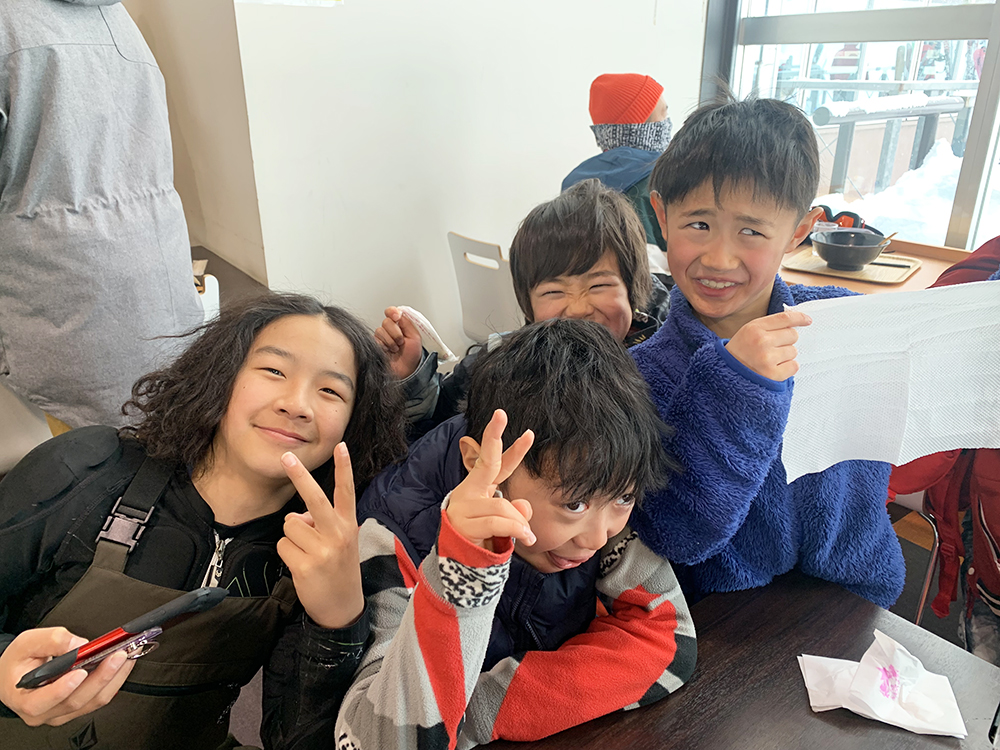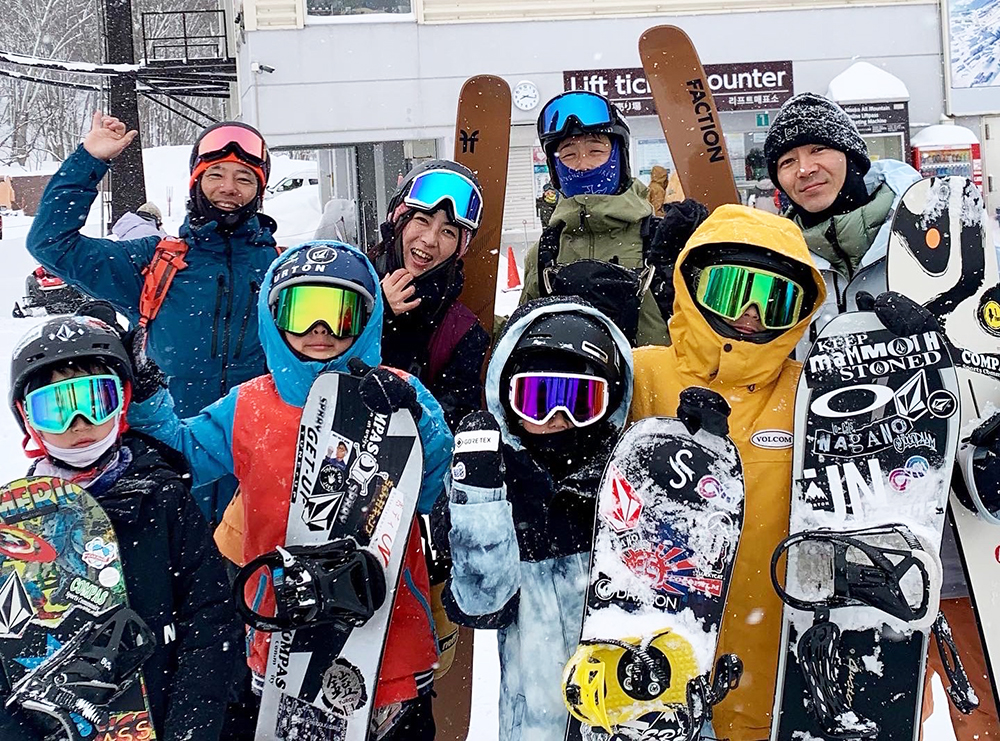 ---
"We Are The Future." ~Children who connect Japan and America~ Serial project
Chapter 1 From Japan. Click here for why Japanese athletes have become stronger and the training environment for children.
Chapter 2 From Mammoth. The reality of the mammoth snowboard team
Chapter 4 From Japan. Park environment in Japan, Hakuba 47
Chapter 5 From Mammoth. World-class park, Mammoth Mountain