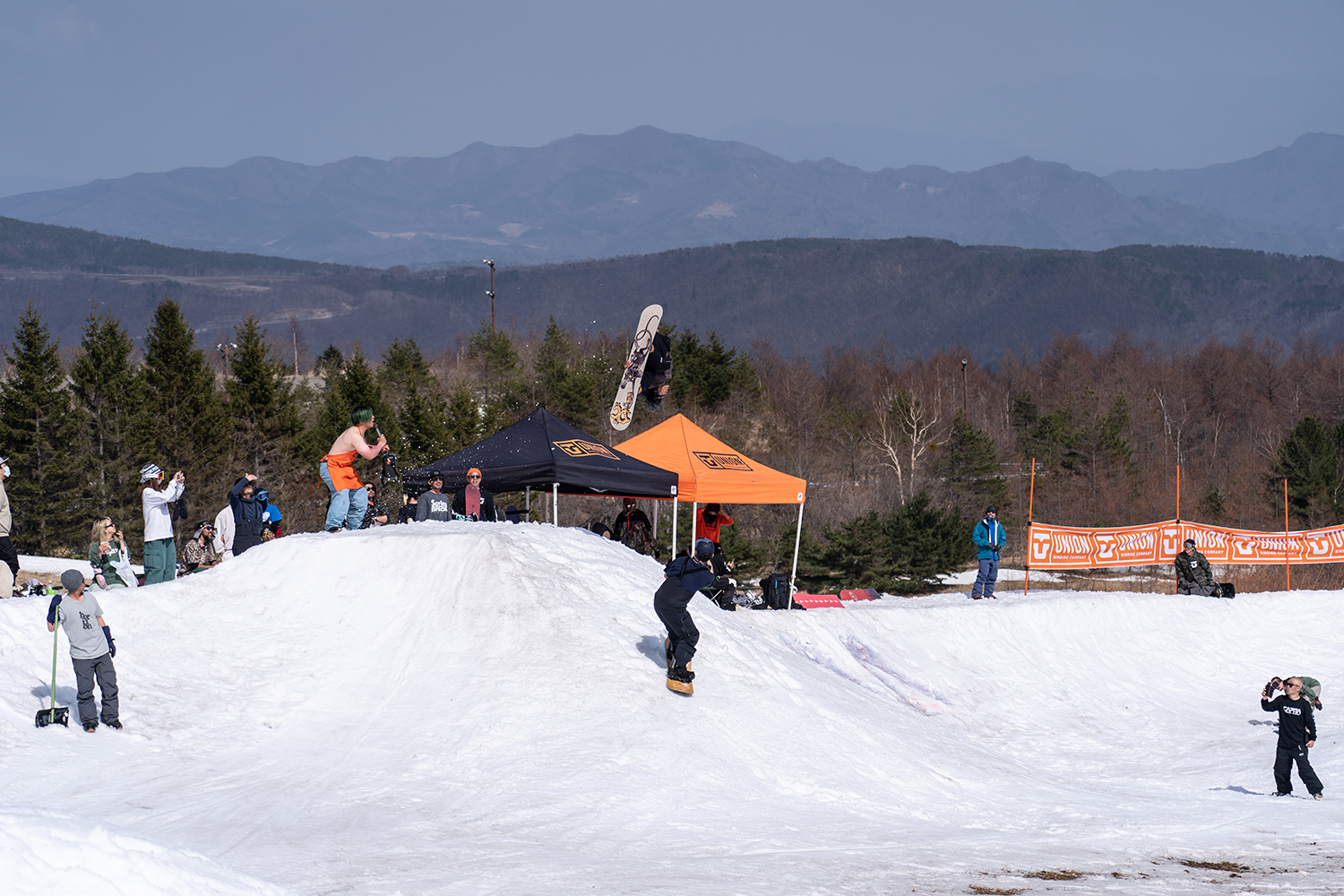 "UZUMAKI 4" was held at Palcall Tsumagoi, Gunma from April 9th ​​to 10th.The special park created for this event is packed with jumps, jibs, bowls, 2022D terrain and all kinds of snowboarding fun, and various generations of skiers are crazy about skiing, and this event is over two days. ended on a high note.
*Articles on this eventFREERUN November issue (11/10 issue)'s "PARK New Generation / Special Feature on Artificial Terrain Parks Now Featured"!
After that, the course was opened to the public for several days, and many people who could not participate in the event skated freely, and there were many people who stayed behind because they had too much fun and continued skating after that.
Meanwhile, a team shooting & session by UNION was also held during this AFTER UZUMAKI period.
Guest riders of this event, including Ryo Aizawa, who hosted UZUMAKI, Kazuhiro Kokubo, Kubota Kubota, and Sohi Nagasawa, also acted as UNION riders and participated in this AFTER UZUMAKI.
Furthermore, from all over the countryUNION riders also gathered here, and skiers who are active in all generations and all scenes enjoyed terrain sessions with fans.
Here, while looking back at the pattern with photos, we will introduce the feeling of the bindings that they are actually using to the UNION riders.
Photo: ZIZO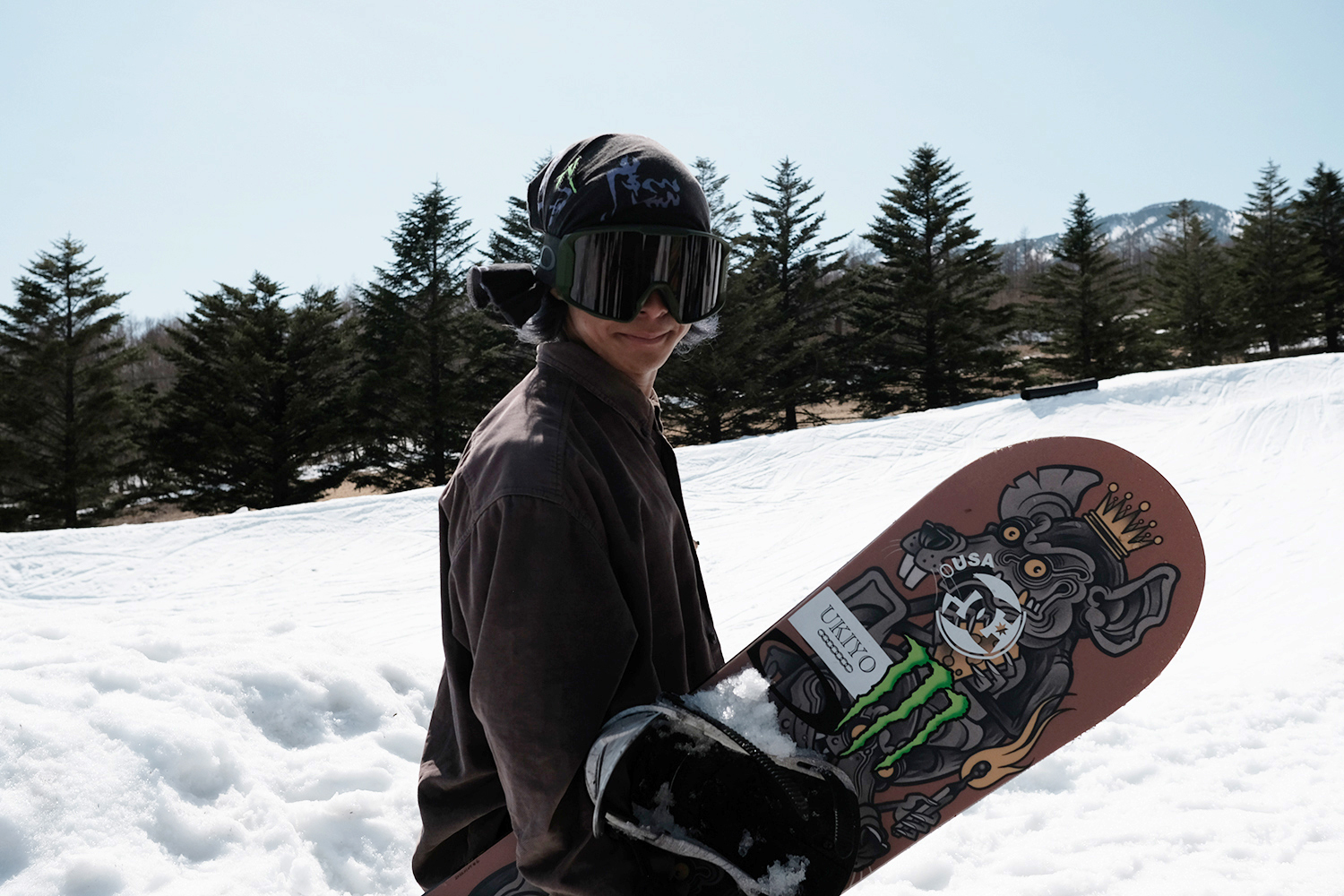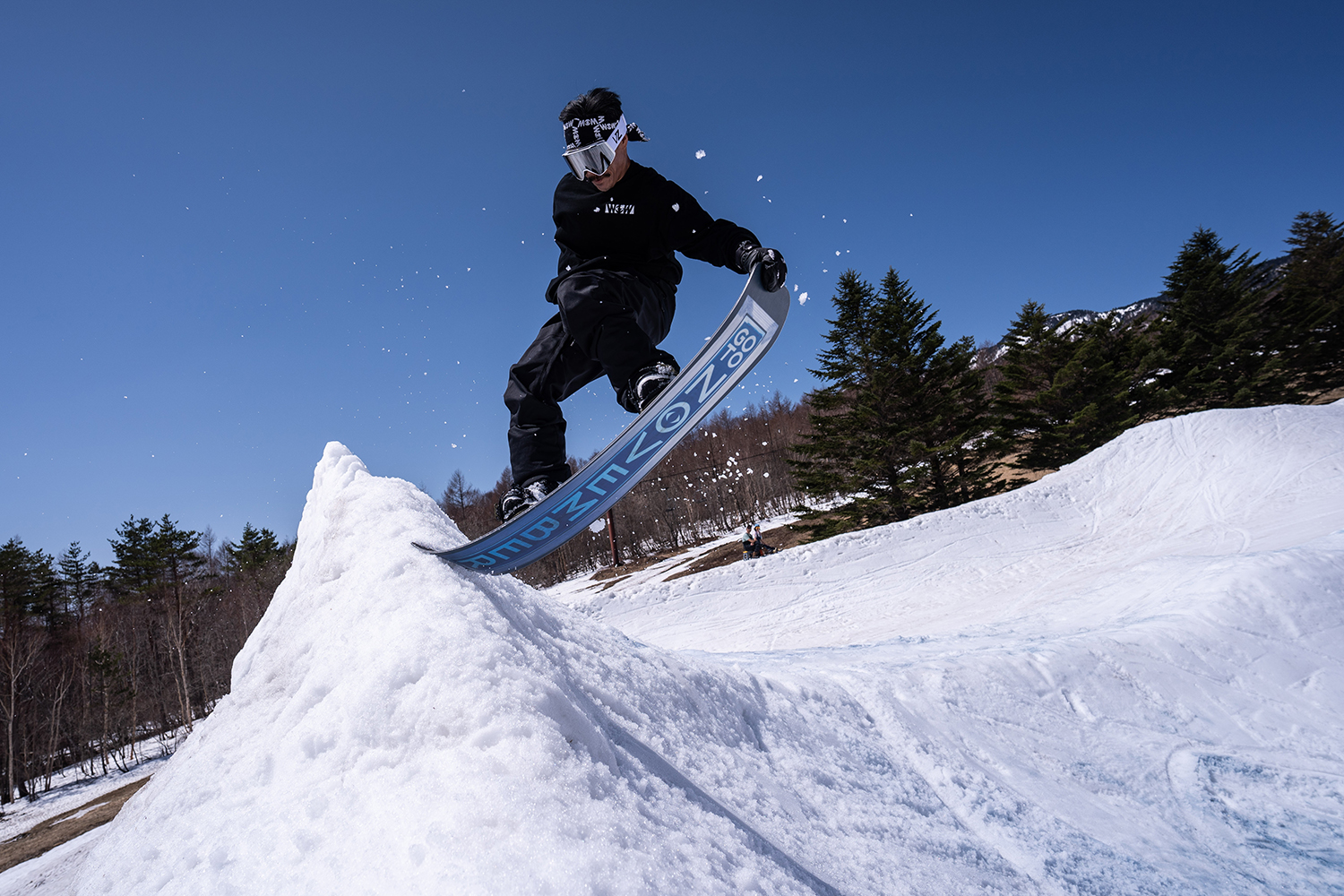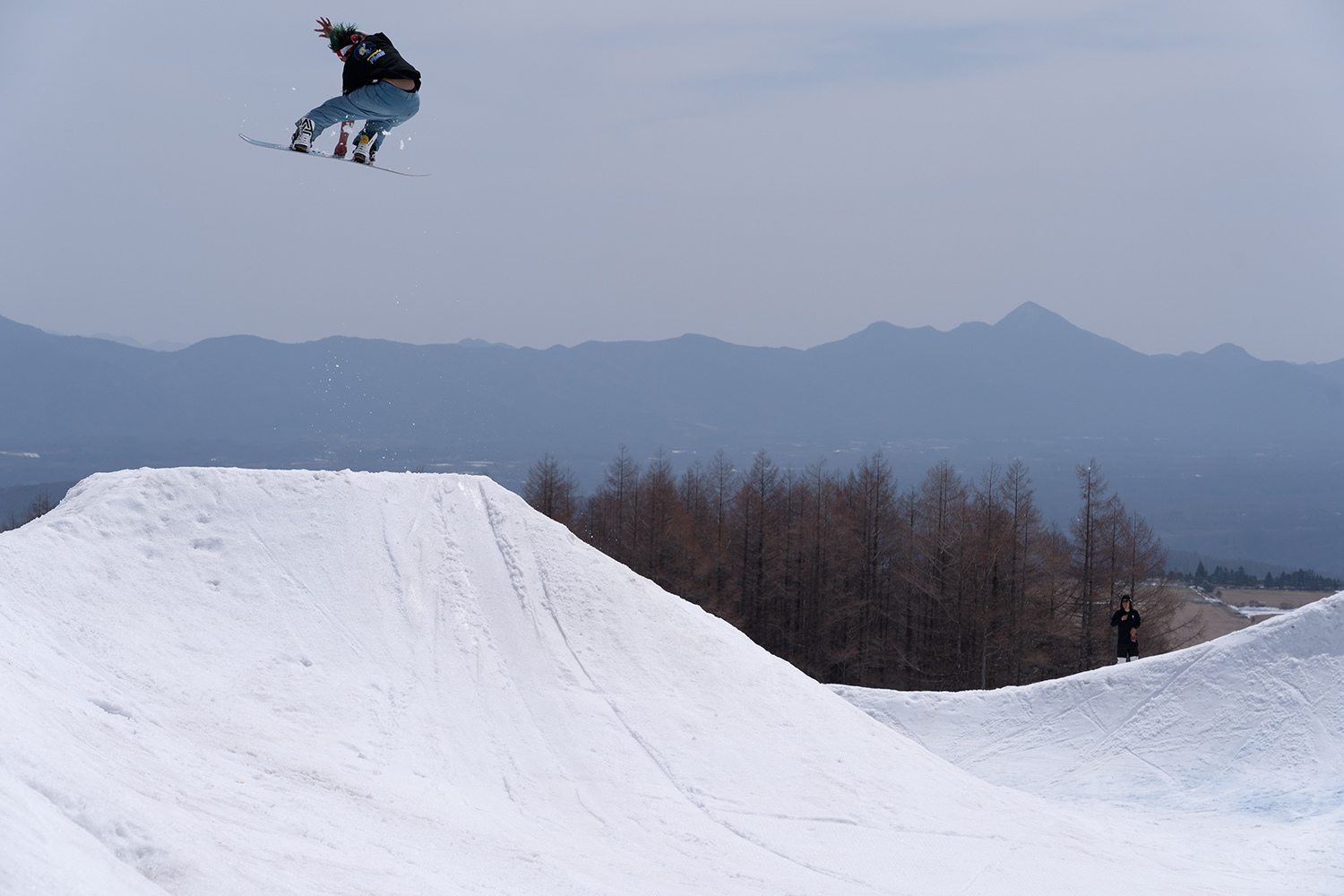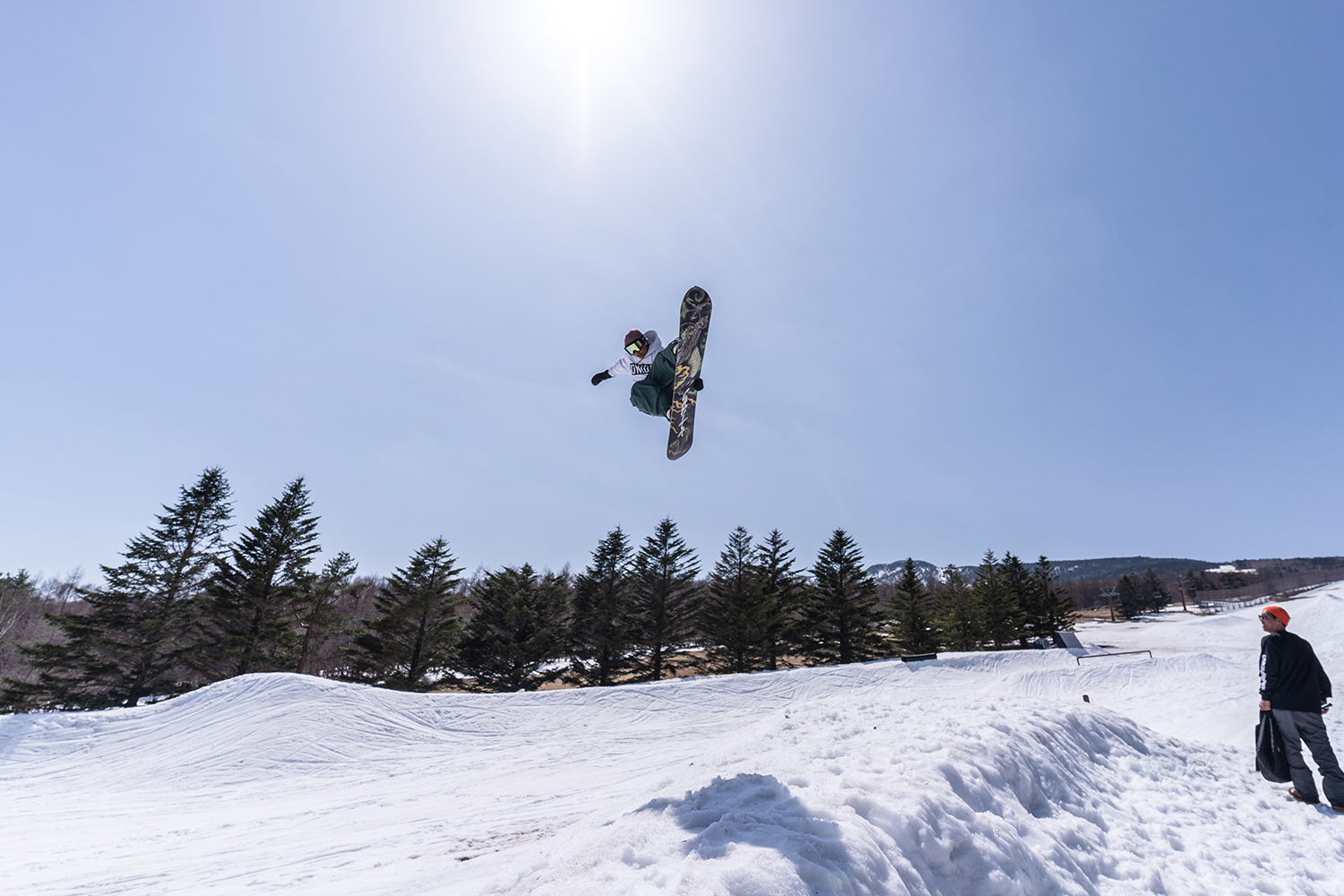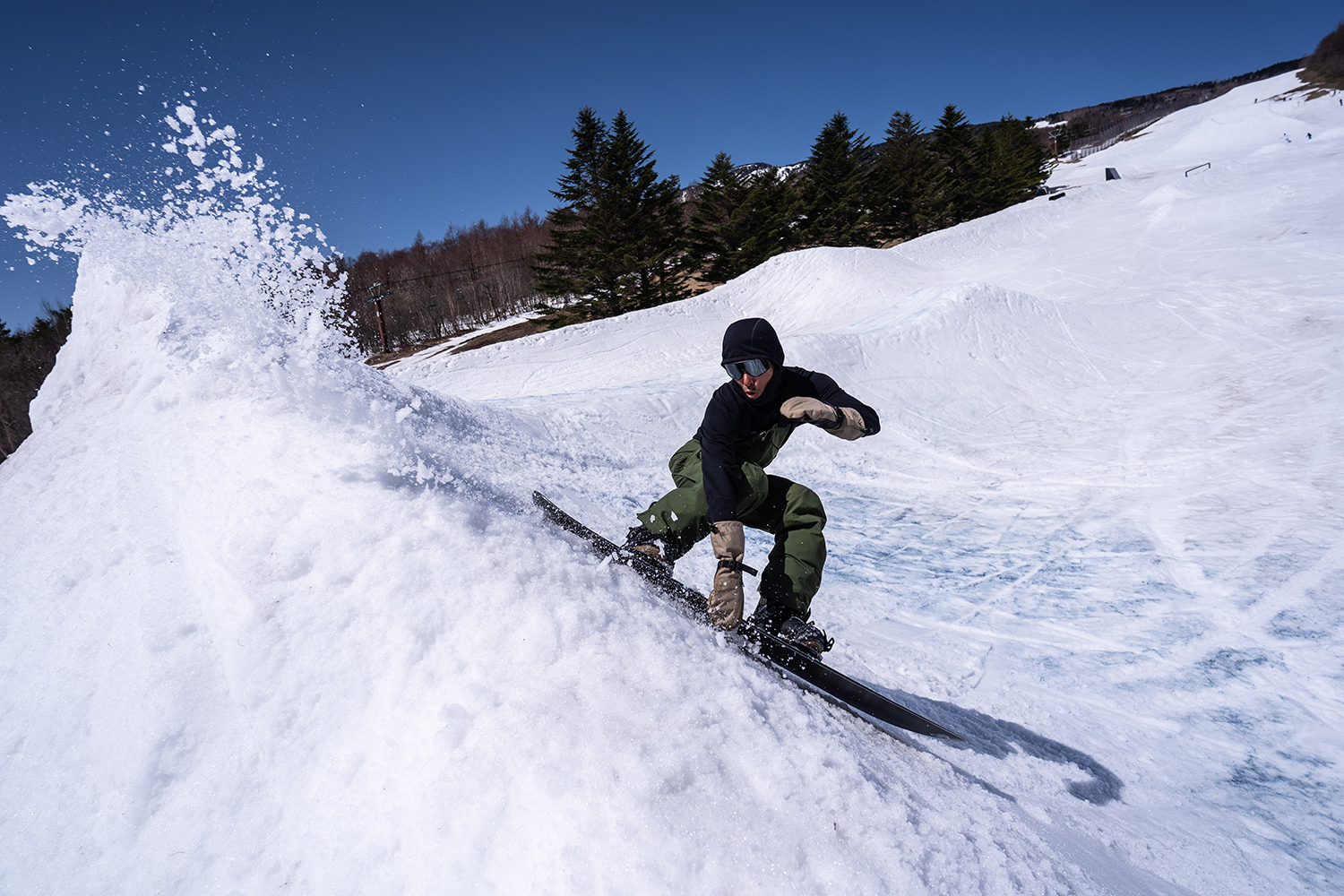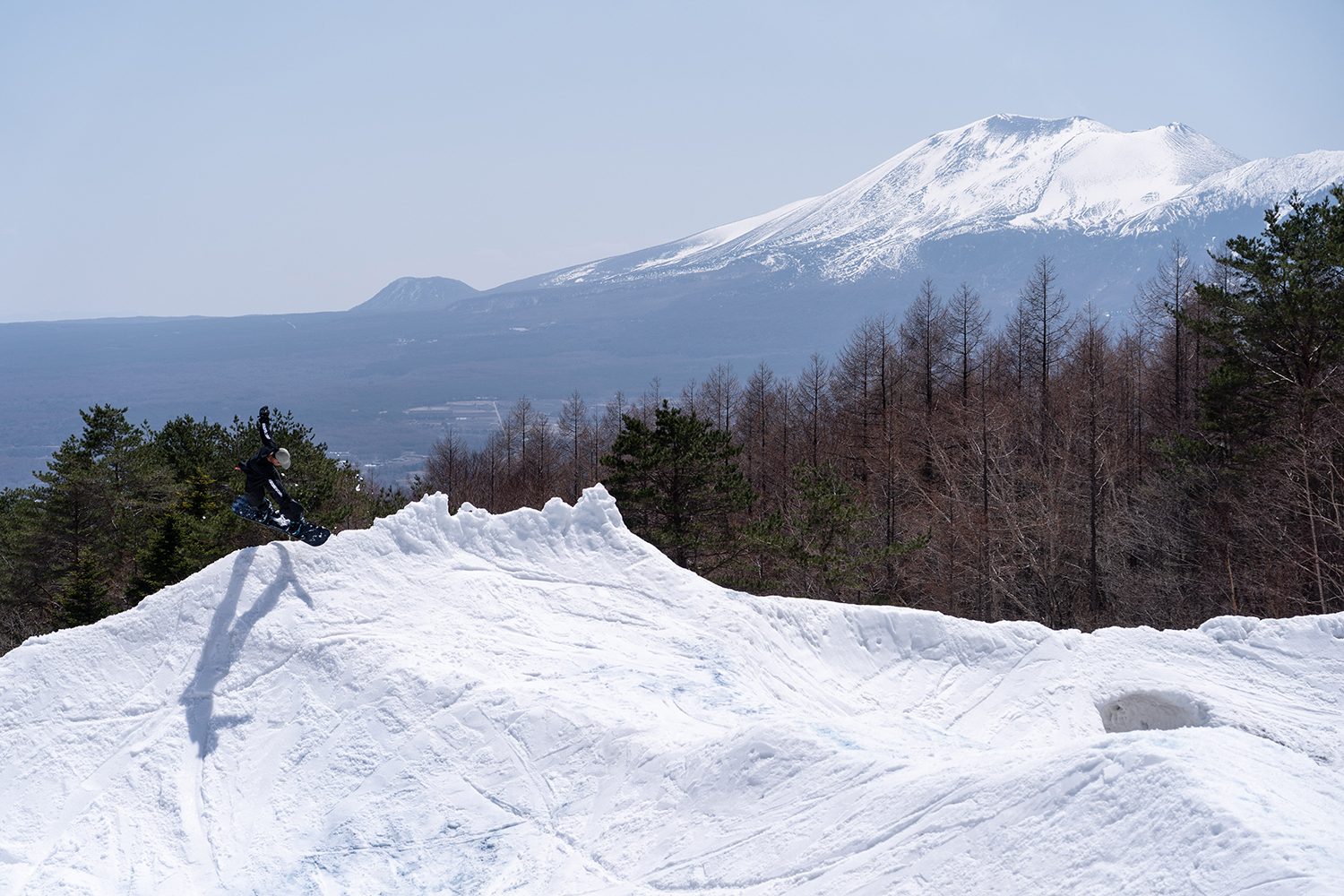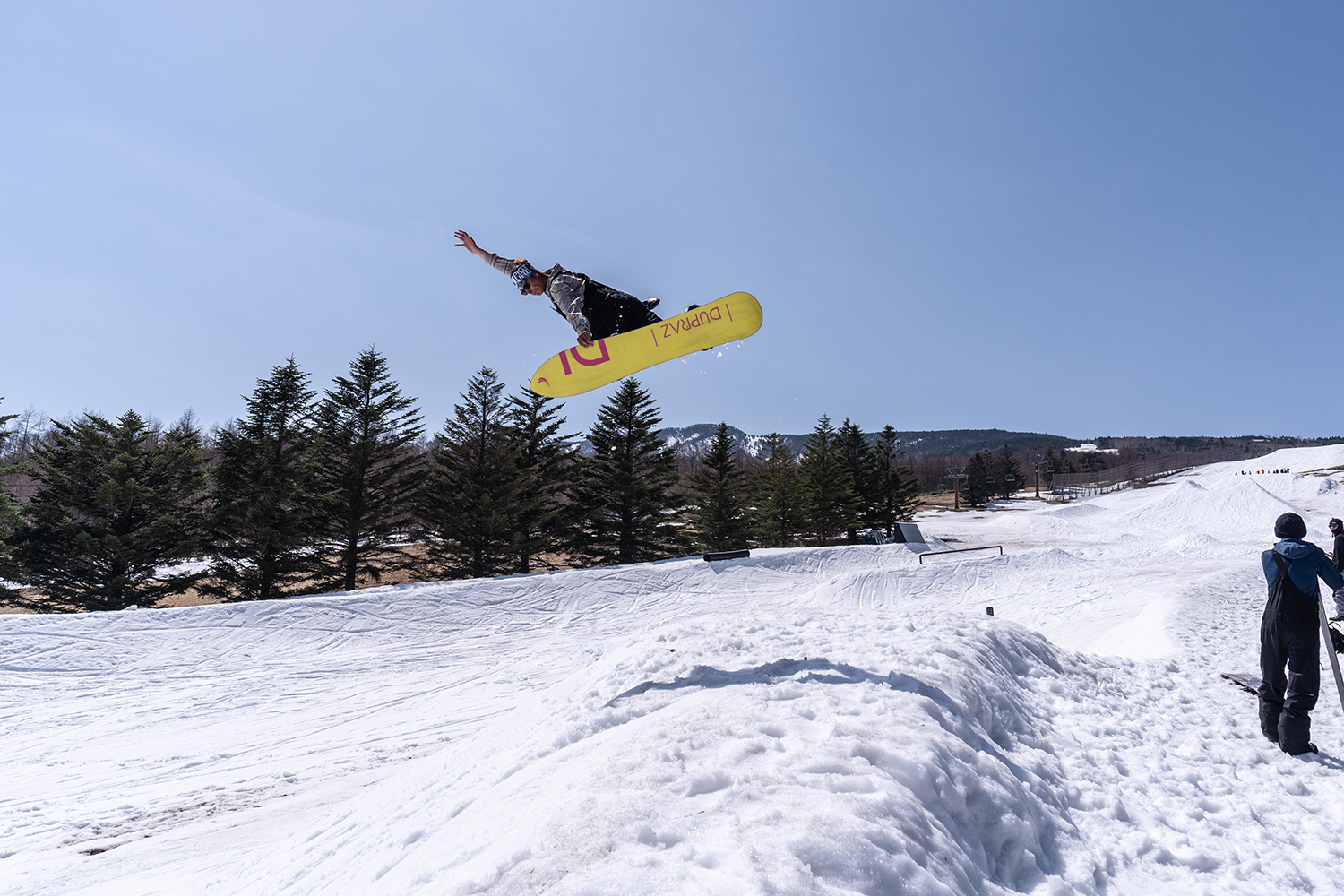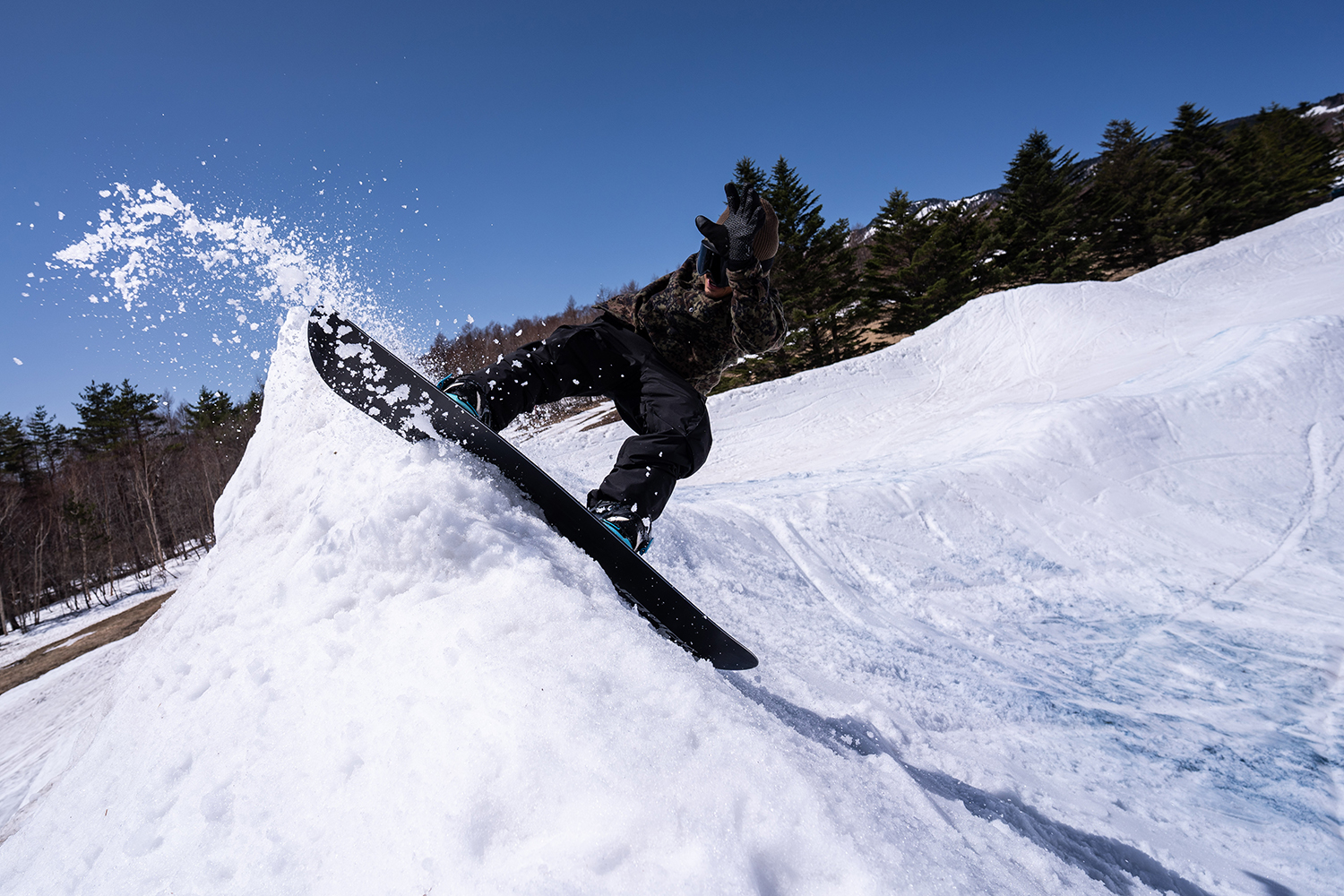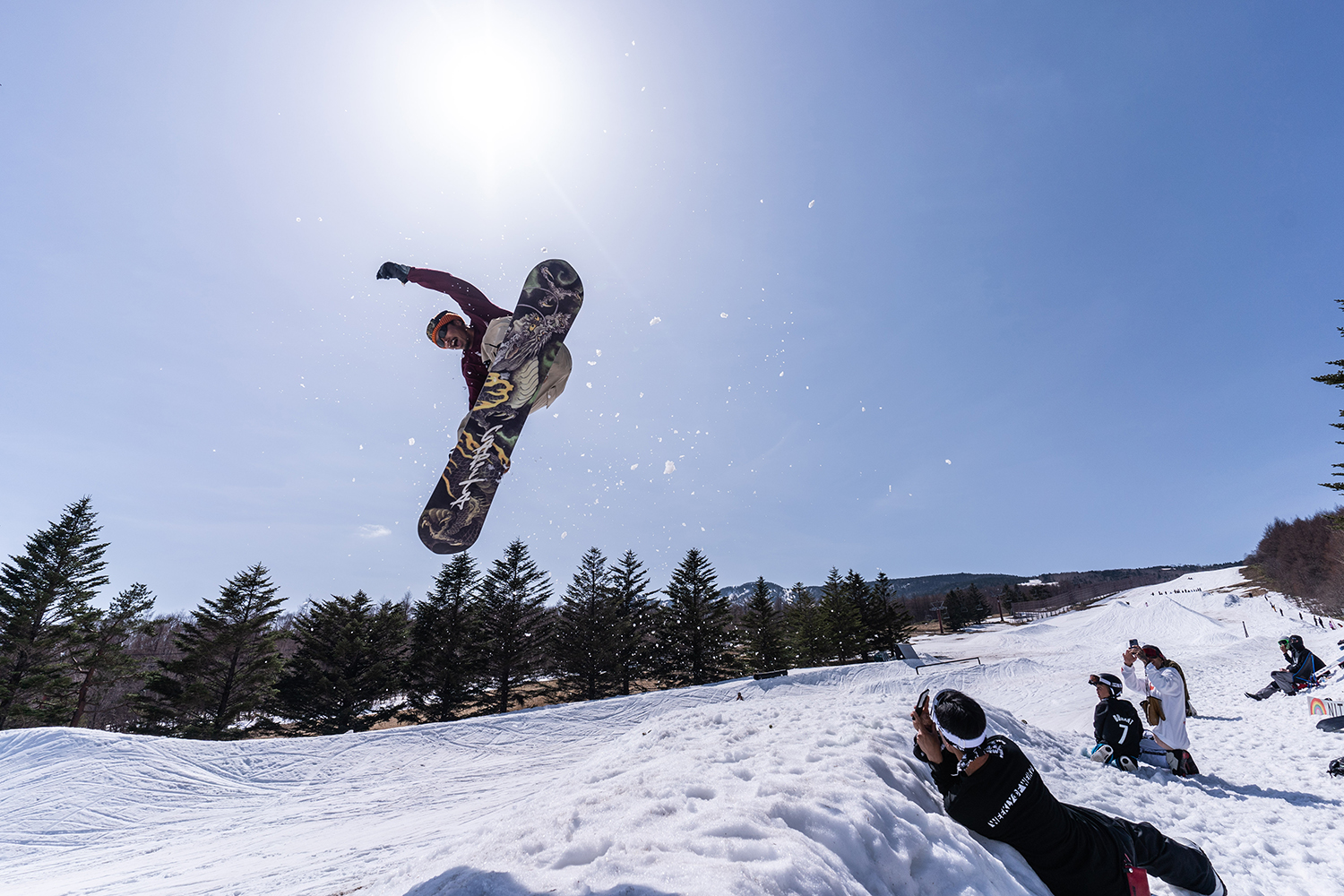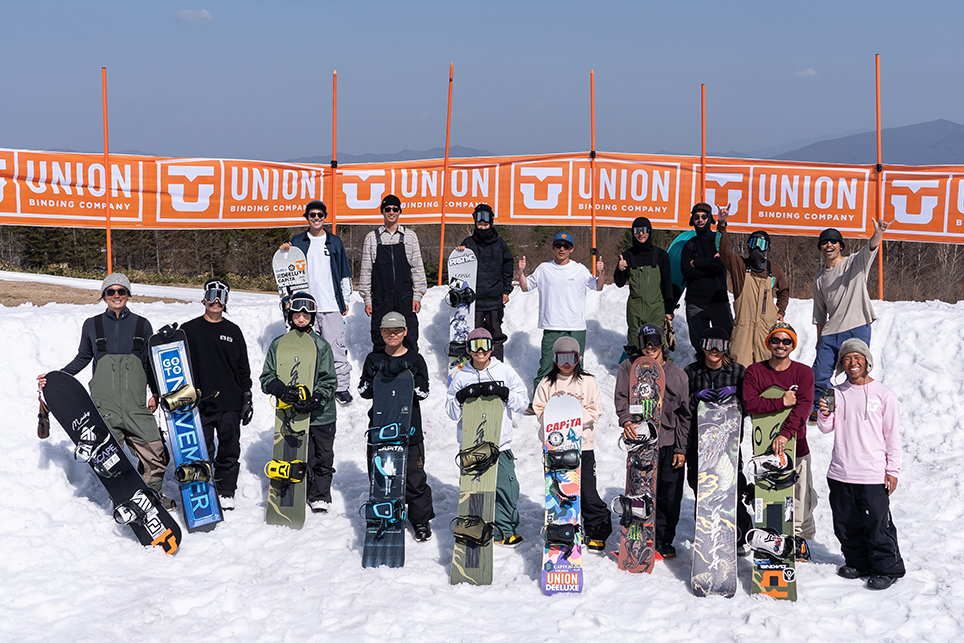 ---

From here, we will approach the feeling of the bindings actually used by UNION riders.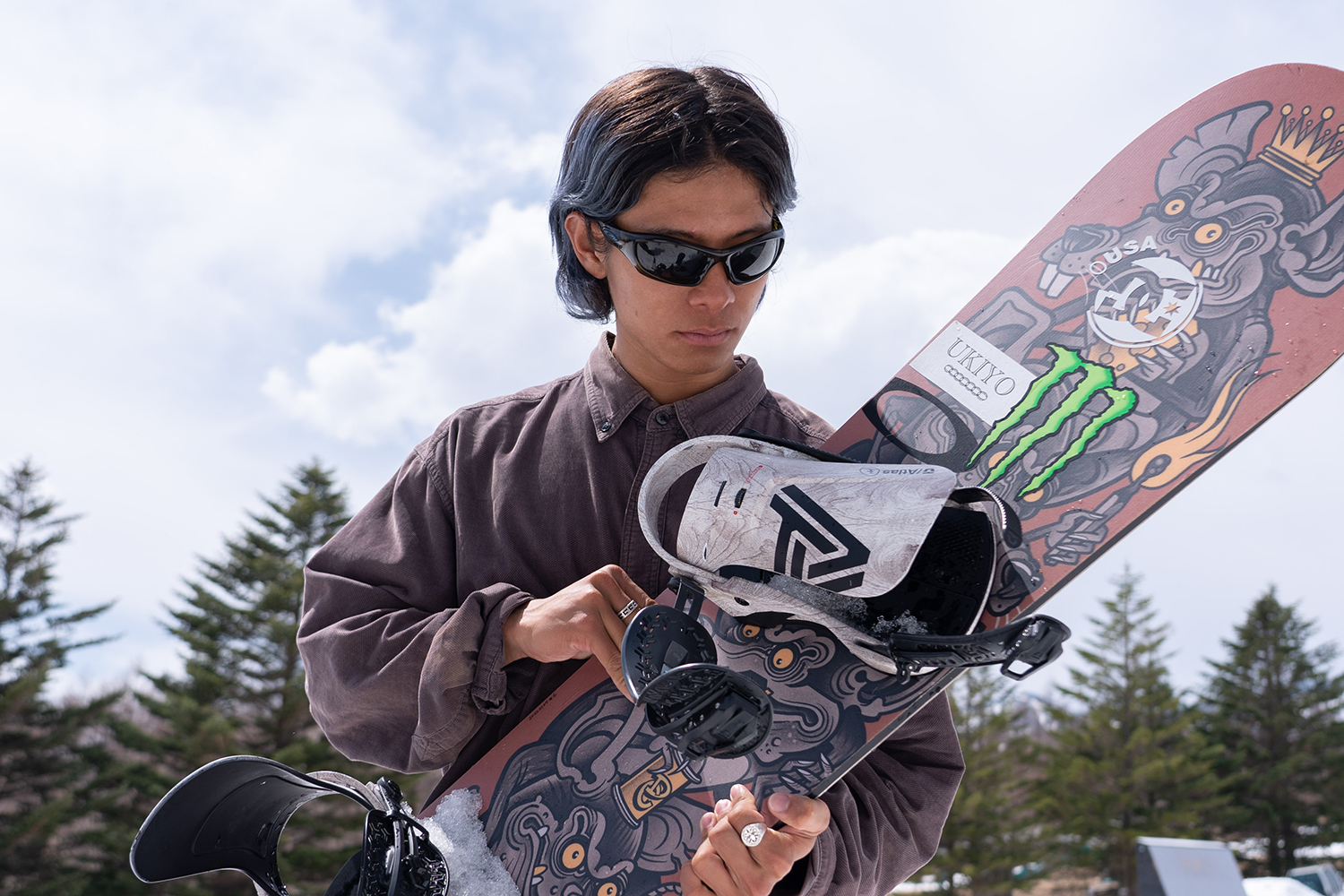 Ryo Aizawa(Usage model: ATLAS)
ATLASAmong them, this model has cool graphics!I looked there first (laughs).In terms of feeling, it is quite hard, so there is a "feeling of endurance" with a big spot.Especially when the speed is high or when the load is applied in the big section, it is in good condition.It's very responsive and handles even the smallest movements.It's stiff overall, but the strap is soft and has a lot of freedom.I think it's a well balanced binding.It was perfect for UZUMAKI who enjoys multiple slides this time!But after all, being cool is the biggest thing.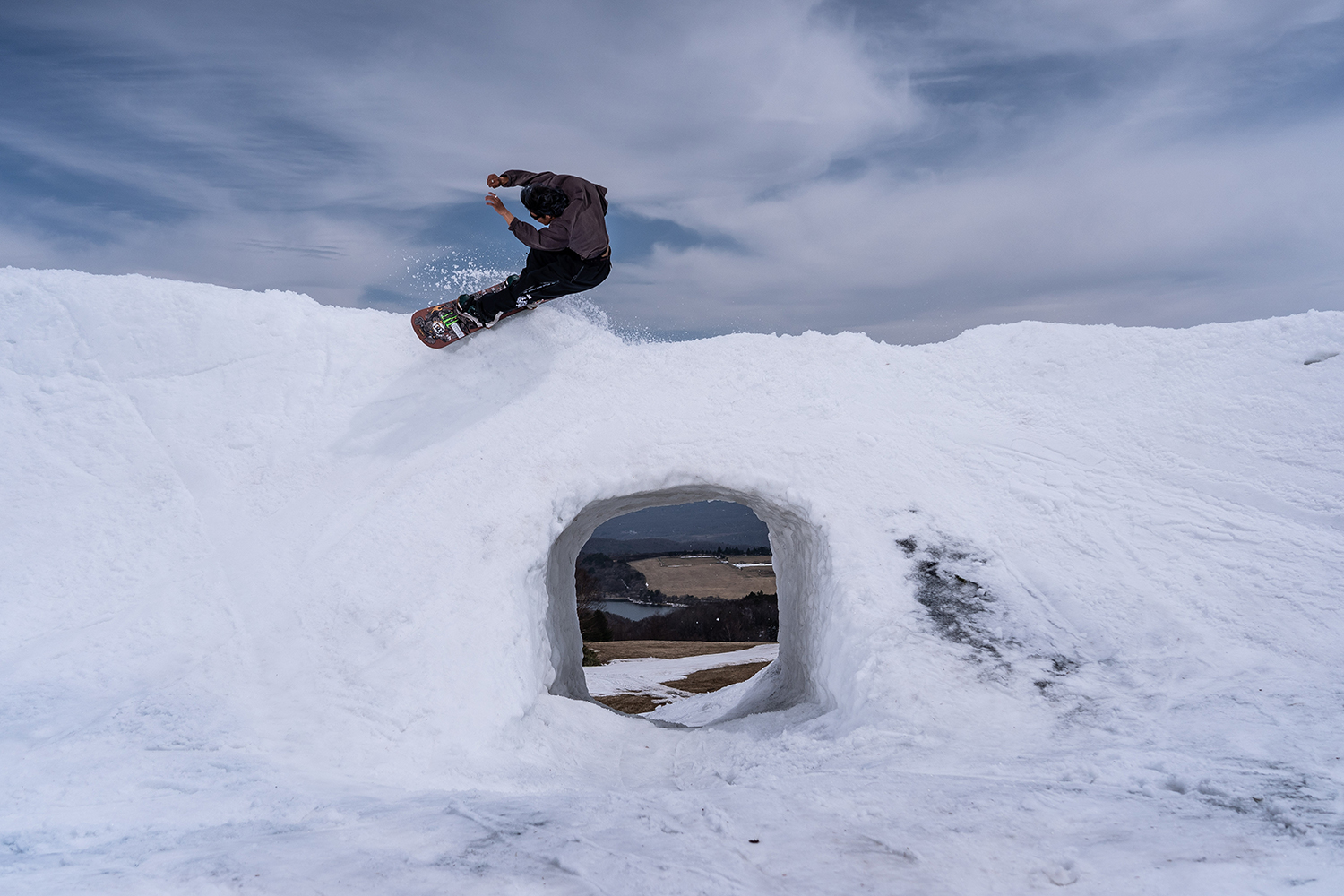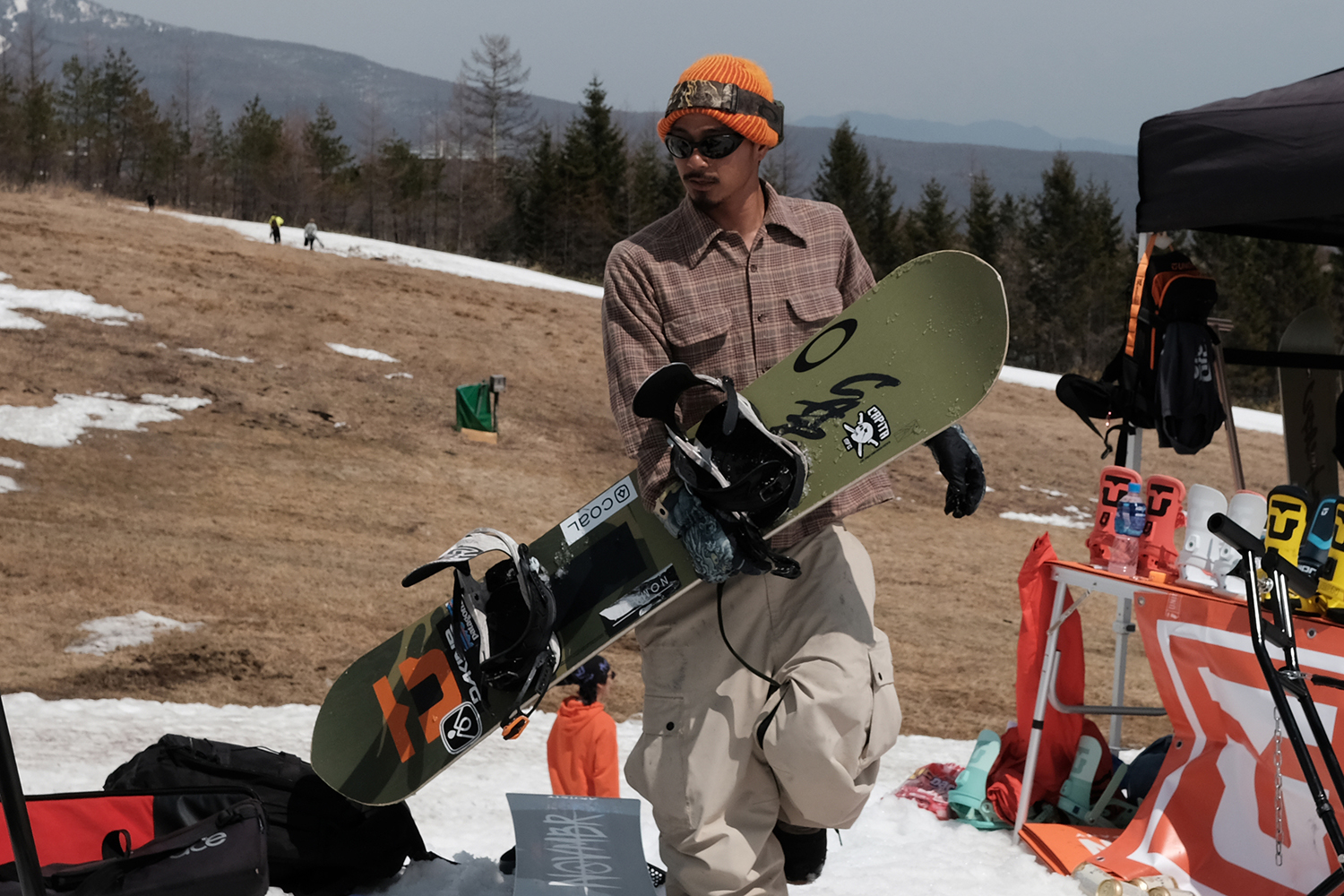 Kazuhiro Kumo(Usage model: ATLAS)
ATLASI like the quick response and light weight.The grip of the strap is good, and I feel that there is not much loss of power.The power is immediately transmitted to the board the moment you operate it.There is also a sense of stability of the disc, after all response is good.I'm not an all-rounder, but where I'm skating... pretty steep slopes and big jumps, it's fine.I really don't have any complaints in powder and park.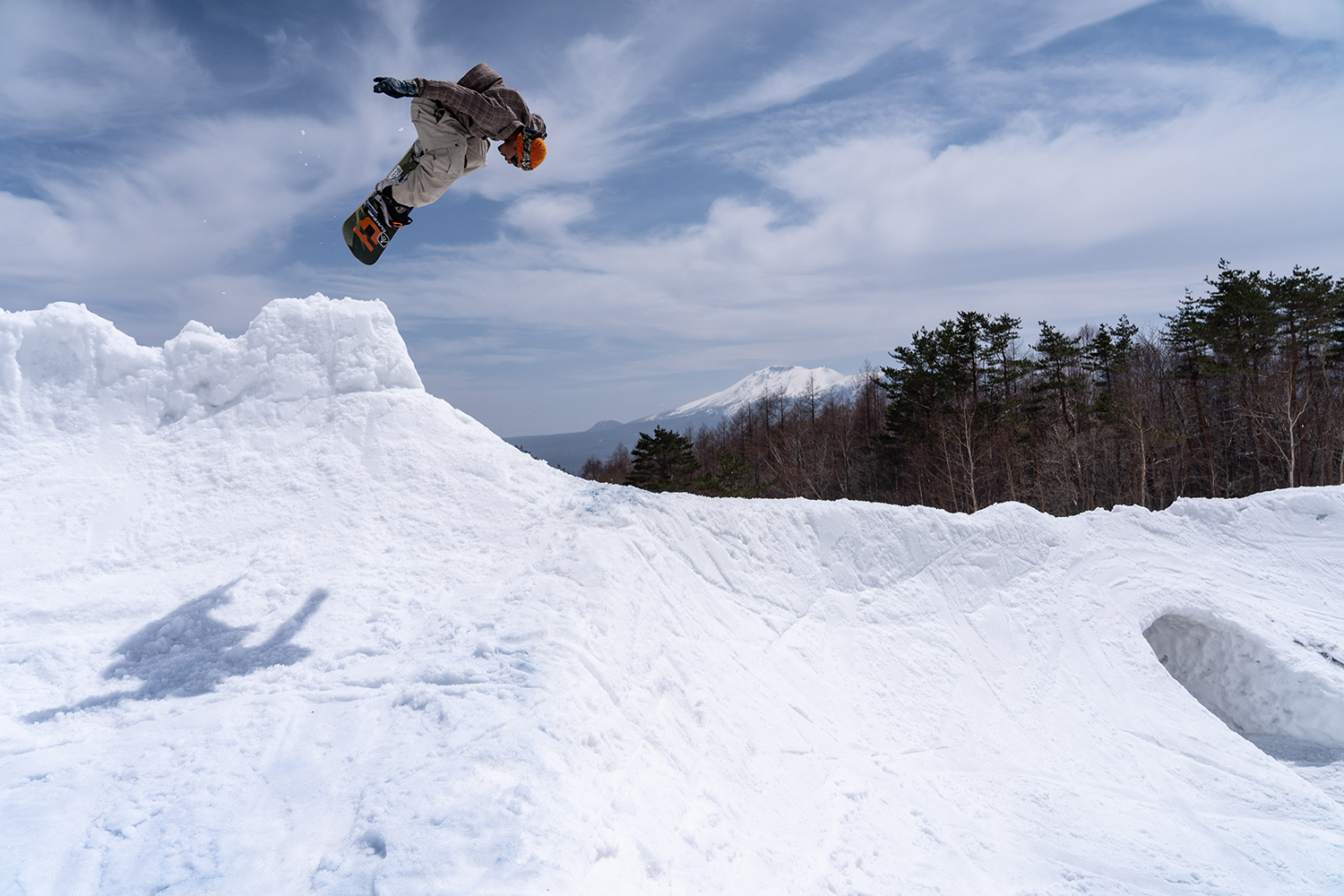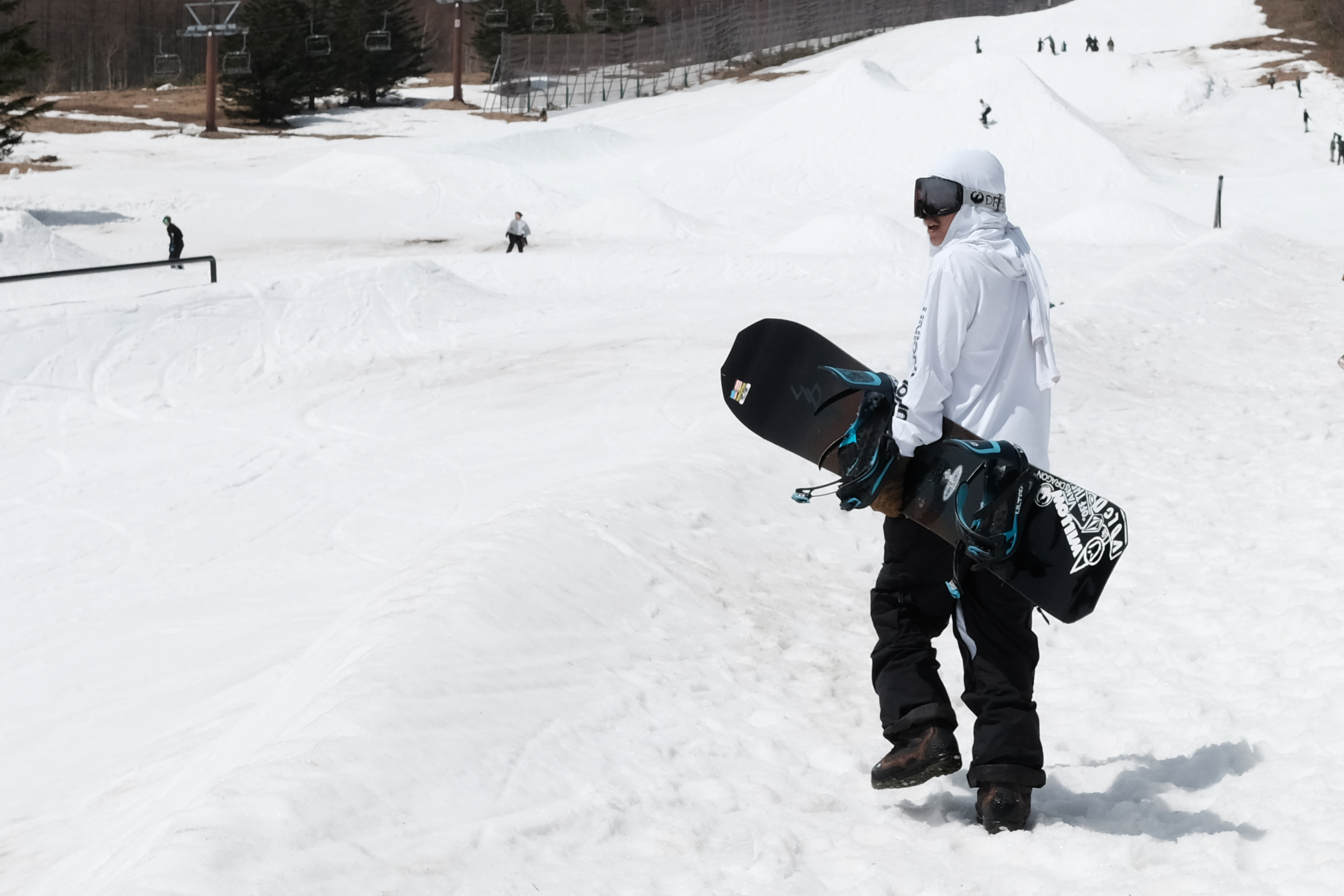 Kubota Kuya(Using model: ULTRA)
i was released this yearULTRAI'm using a model calledThe first thing that strikes me is how fast they respond.Minidiscs respond quickly.It's said that it's very soft overall, but I think it's not too soft or too hard, it's an exquisite feeling. The three-layered base plate provides excellent cushioning and shock absorption.I like the feel of this one better than the STRATA that I used before.I do banked, mountain, and park jumps, and it's a good binding for all of them.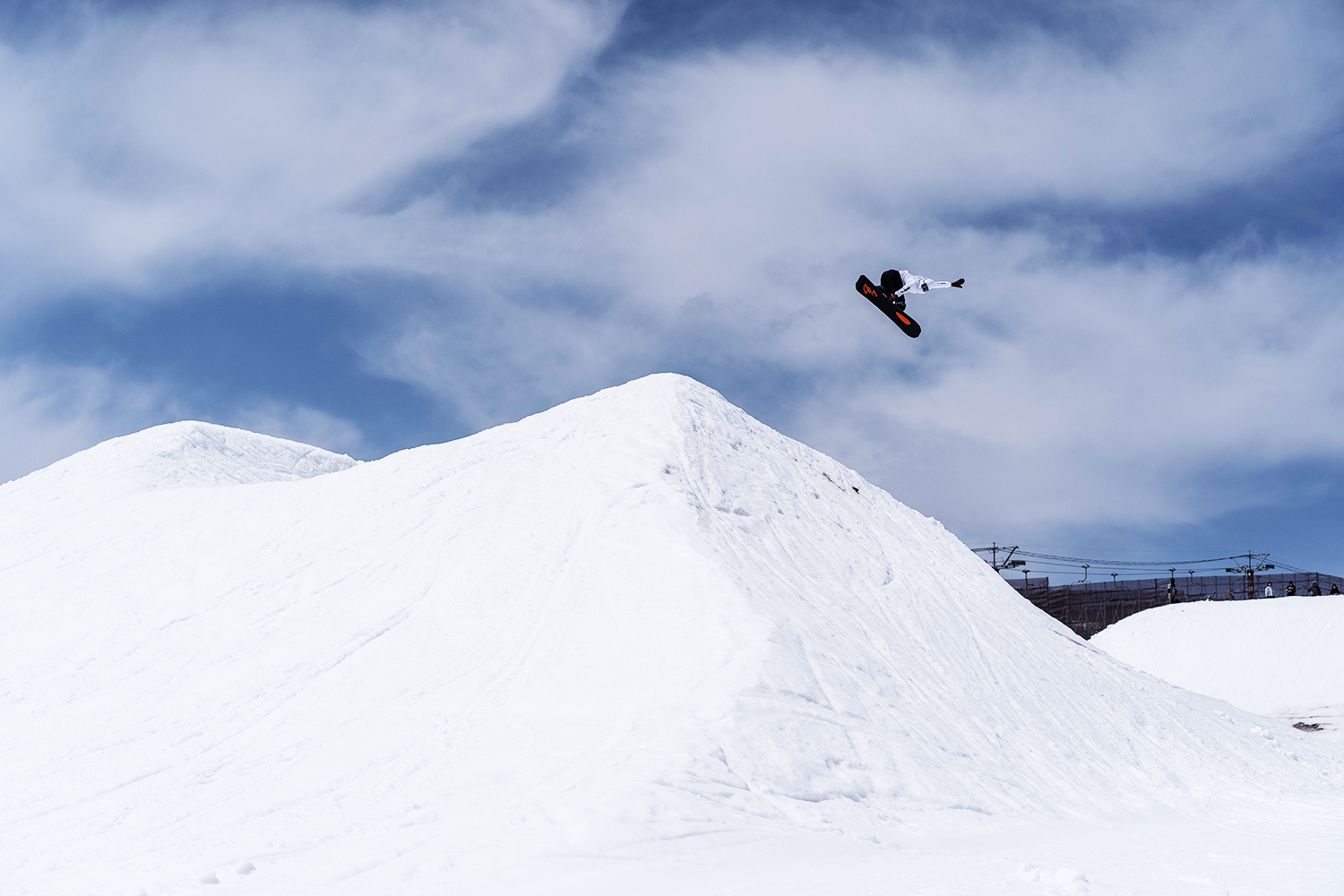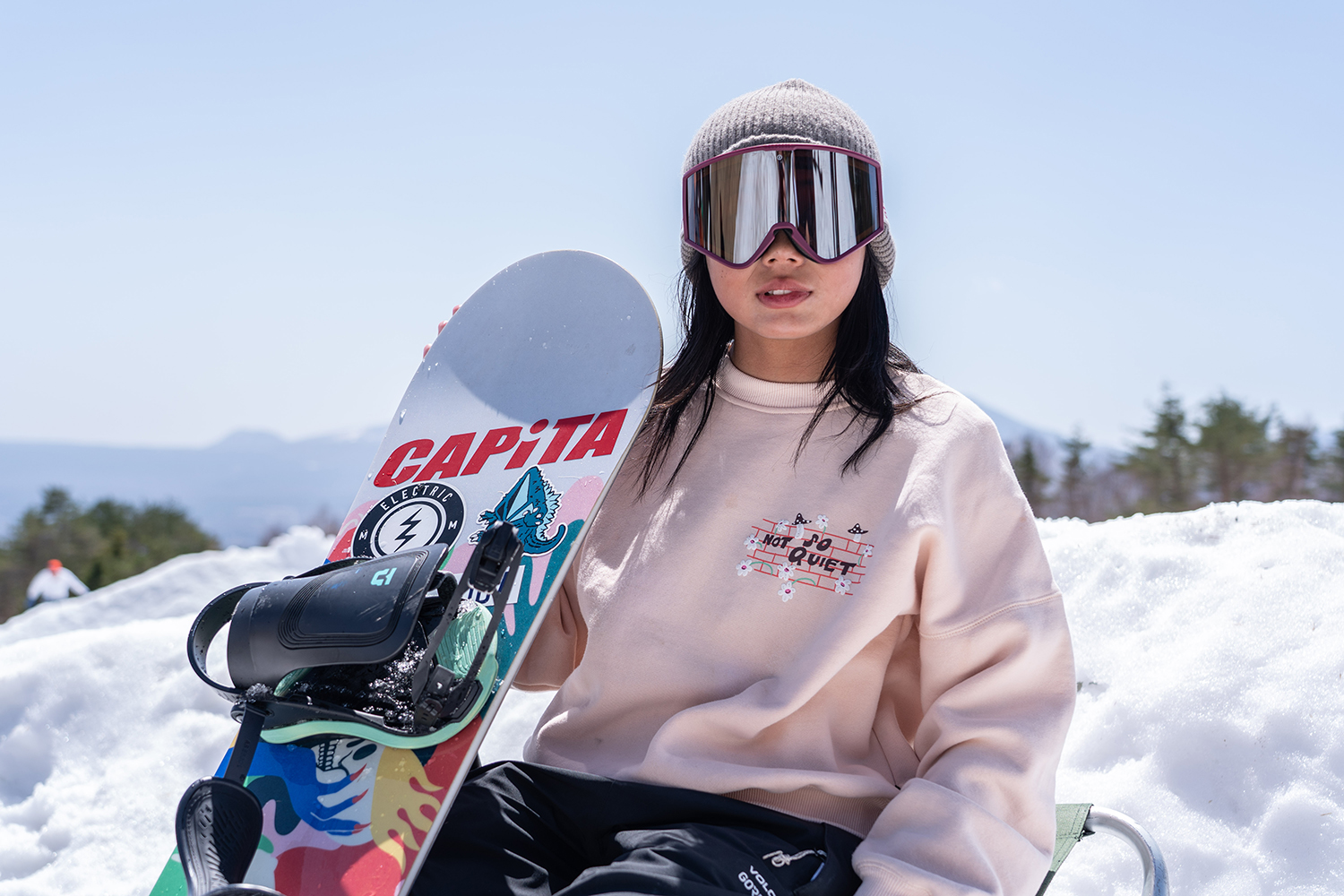 Aoi Takamori(Using model: ULTRA)
ULTRAFrom the first time I used it, I had the impression that it was a very easy-to-use binding, and I was able to skate well.The reaction is very fast, so you can enjoy kicker, jib and free run all round.The base plate is quite soft, but the part around the thumb is hard enough to transfer force to the board.This structure was very easy to step on, and I wasn't too scared even for the first time.I think that it is a model that is quite easy to step on compared to other models.The rest is very light.I think it's the lightest UNION binding I've ever used.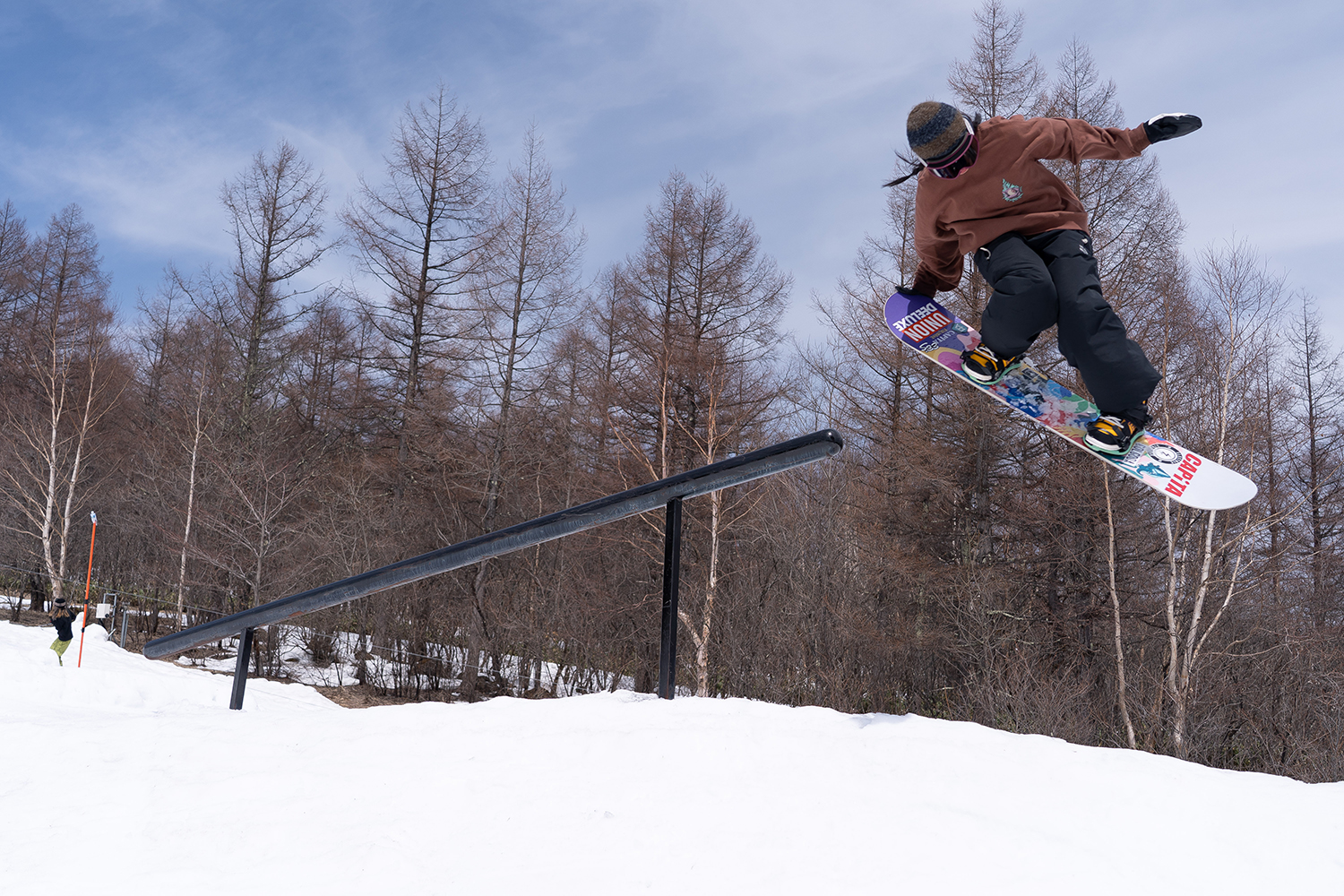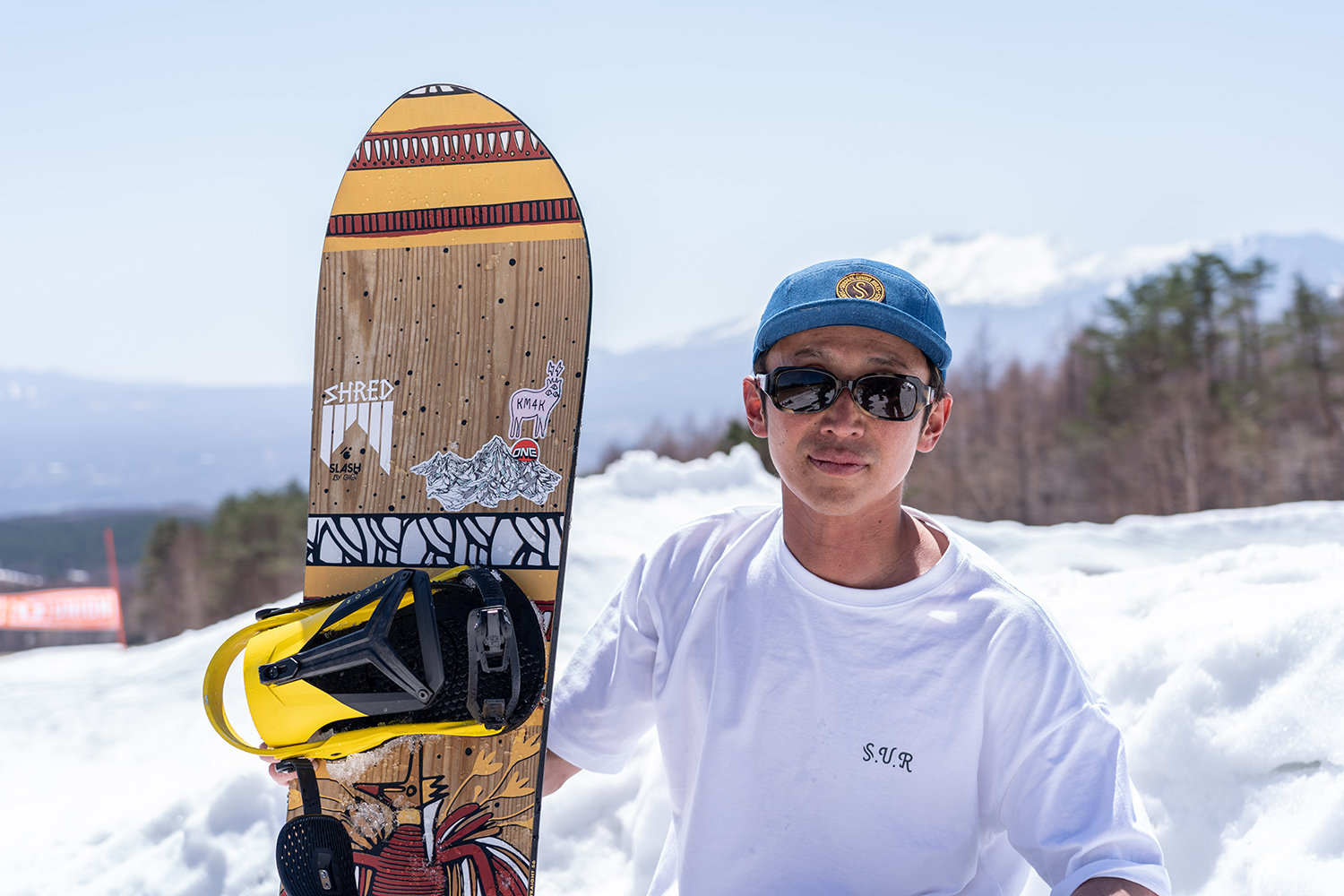 Yuta Kobayashi(Usage model: FALCOR)
FALCORI thought it was suitable for backcountry because Travis Rice was involved in the development.It's not that soft... or rather, it's hard and lightweight.It's good that it's stiff but light.Even if you're skiing steep slopes in all directions, you'll be able to withstand the speed.I can handle that kind of situation as well.No snow on the straps.The minidisc is also in good shape.I wonder if the response is not that different from regular discs?Even when I switched from regular discs to mini discs, I didn't feel any discomfort at all.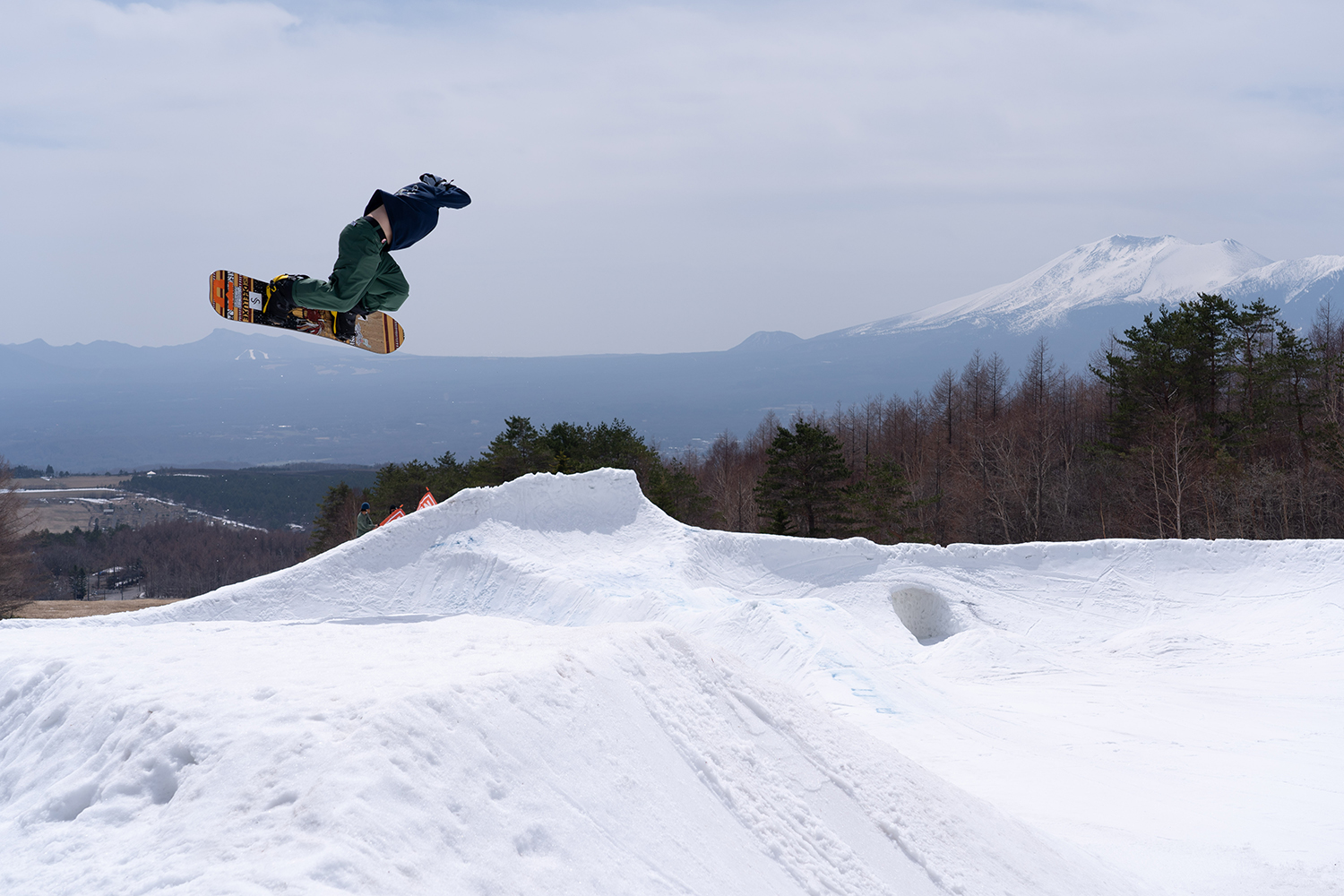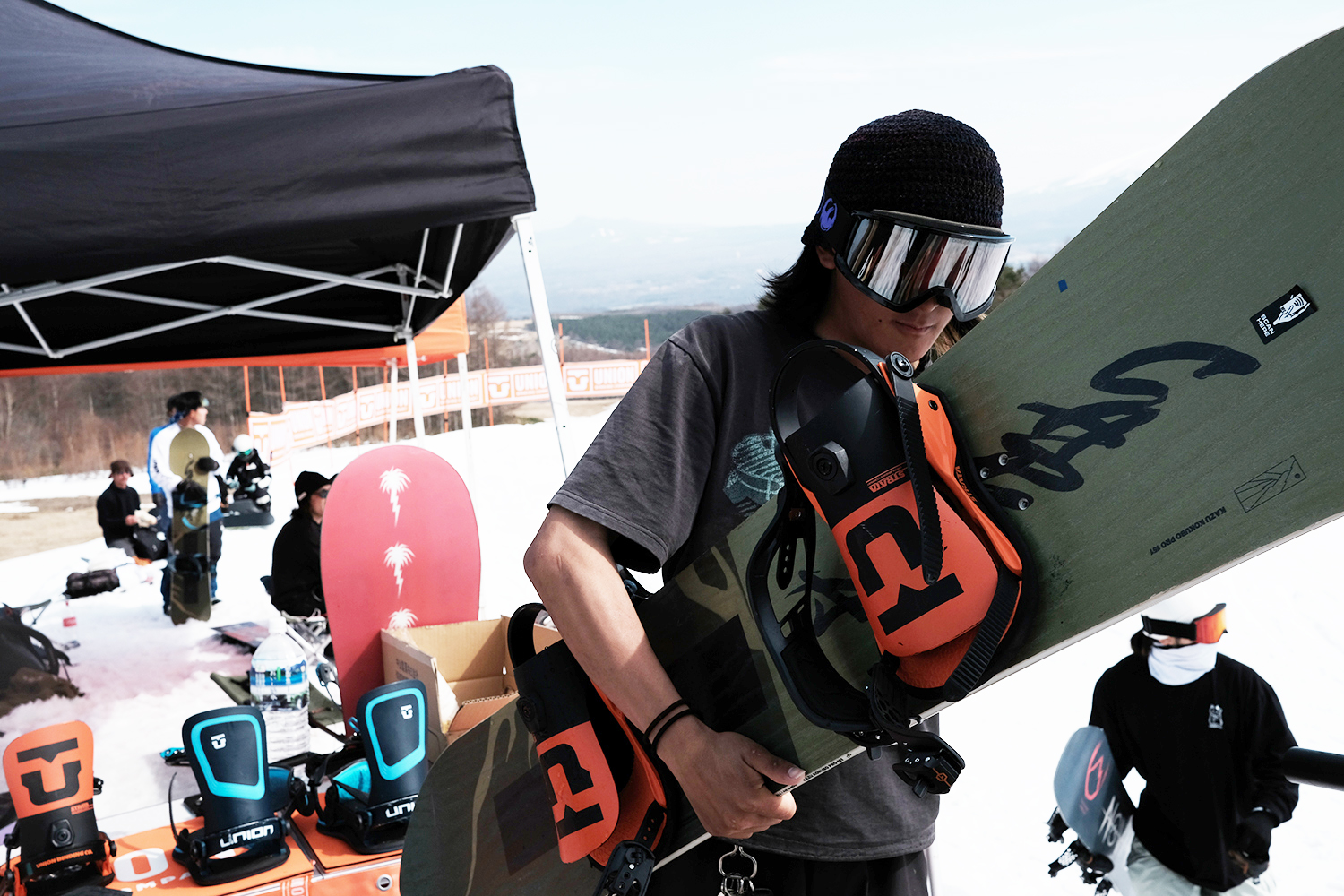 Sohi Nagasawa(Using model: STRATA)
I often use it on the street,STRATAThat's a really good response.It's very easy to do because it fits the fine movements required on the street.The holding power is also high, and you can feel a sense of unity as if the board and the foot stick together.Occasionally I do natural, but it also holds up well to landing.That's why I have the impression that it's not just for the street, it's good for powder and jumps. UNION is functionally very good, but above all, the image of the brand is cool.I think that's the most important thing for me.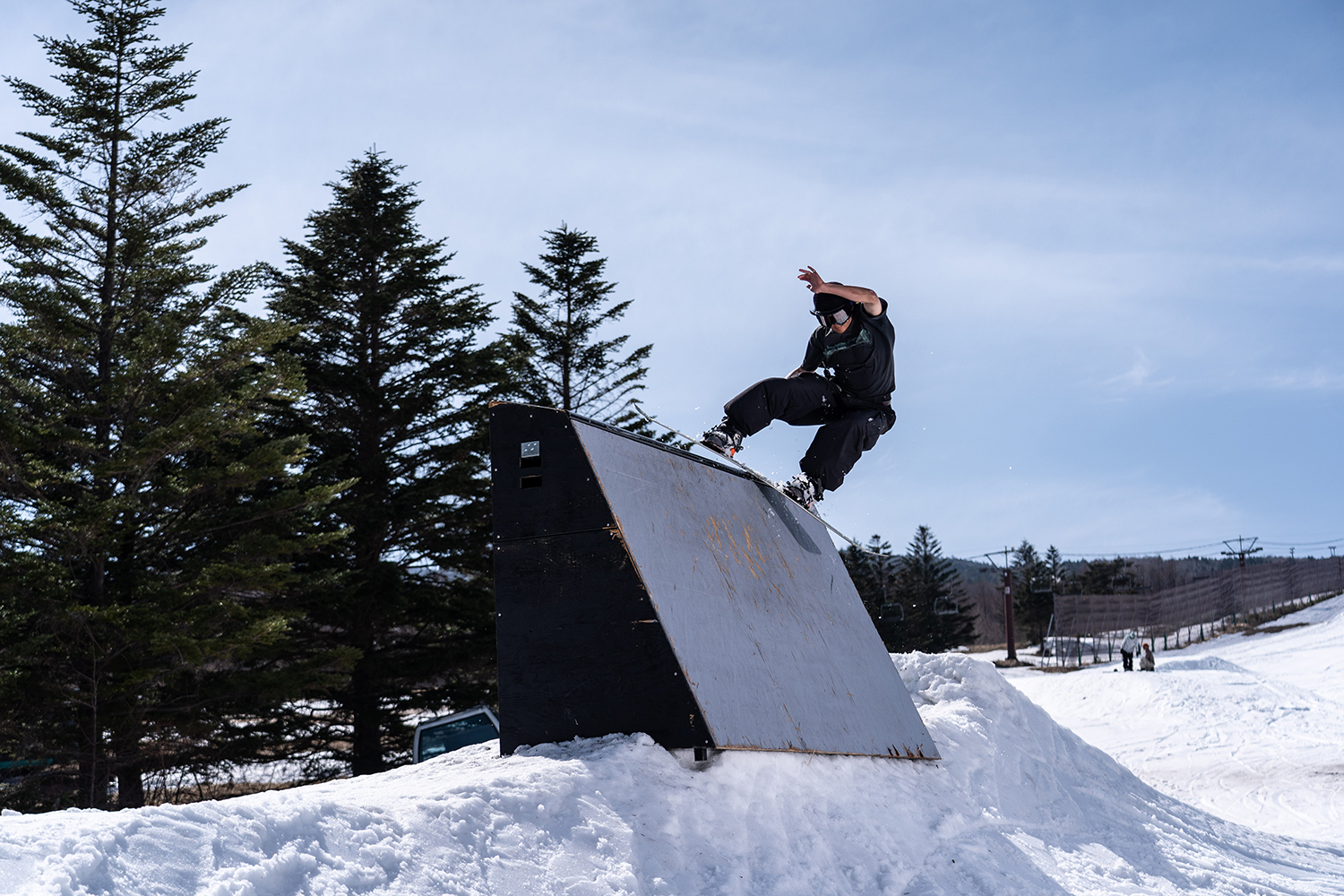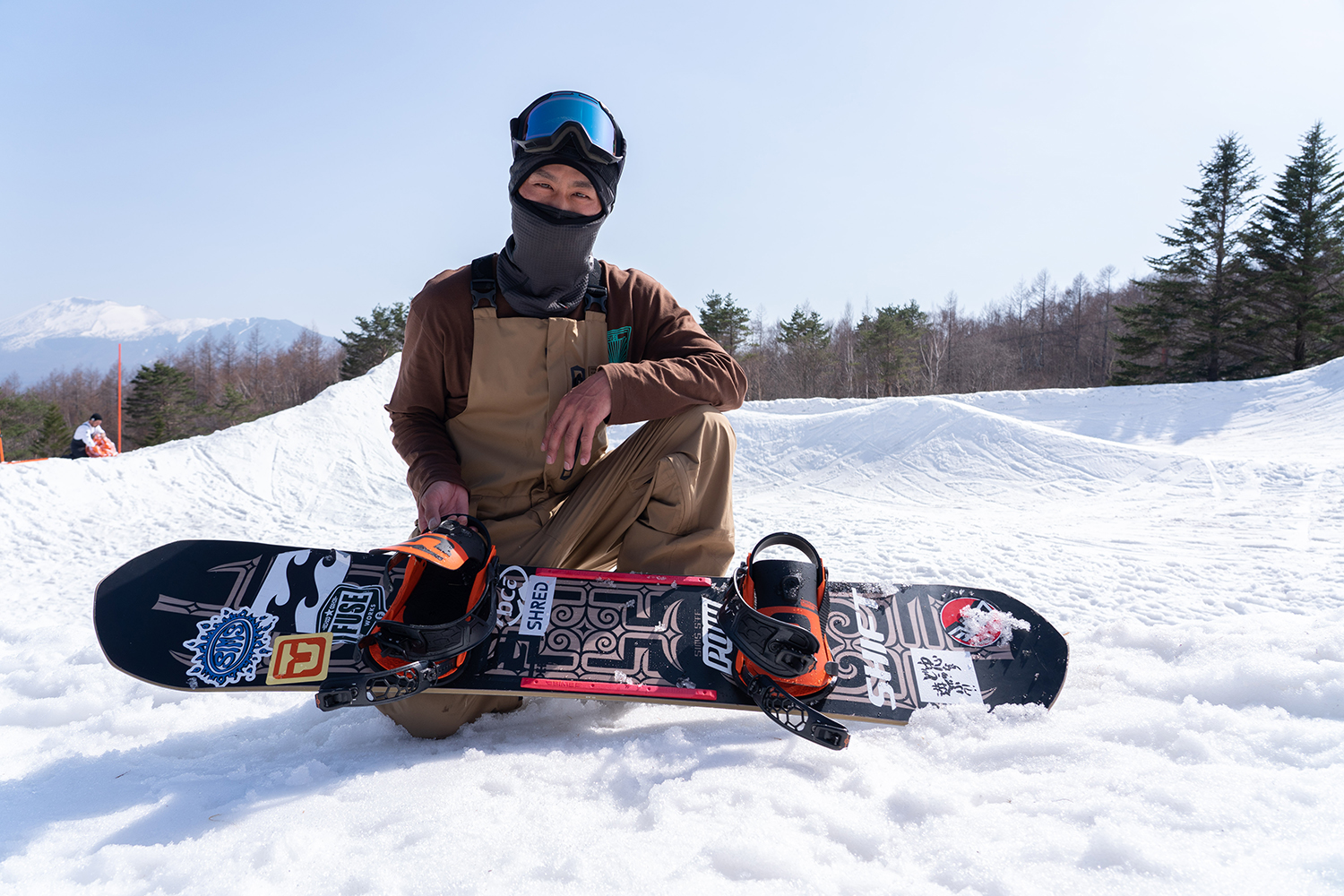 Tadashi Fuse(Using model: STRATA)
What I like the most is that I can express my style.It's relatively soft, and the high back part above the heel is a little loose, so it's easy to poke and put in a solid method.It's the best and I like it.And it can withstand big lines and jumps.In such a scene, I tighten the vine tightly, and on the contrary, I loosen it and do something like a tight method.I like it loose.If the reaction is too fast, it will land and jerk or bend.STRATAI've been using it for the past 2-3 years, and it's great because it can do a lot of things.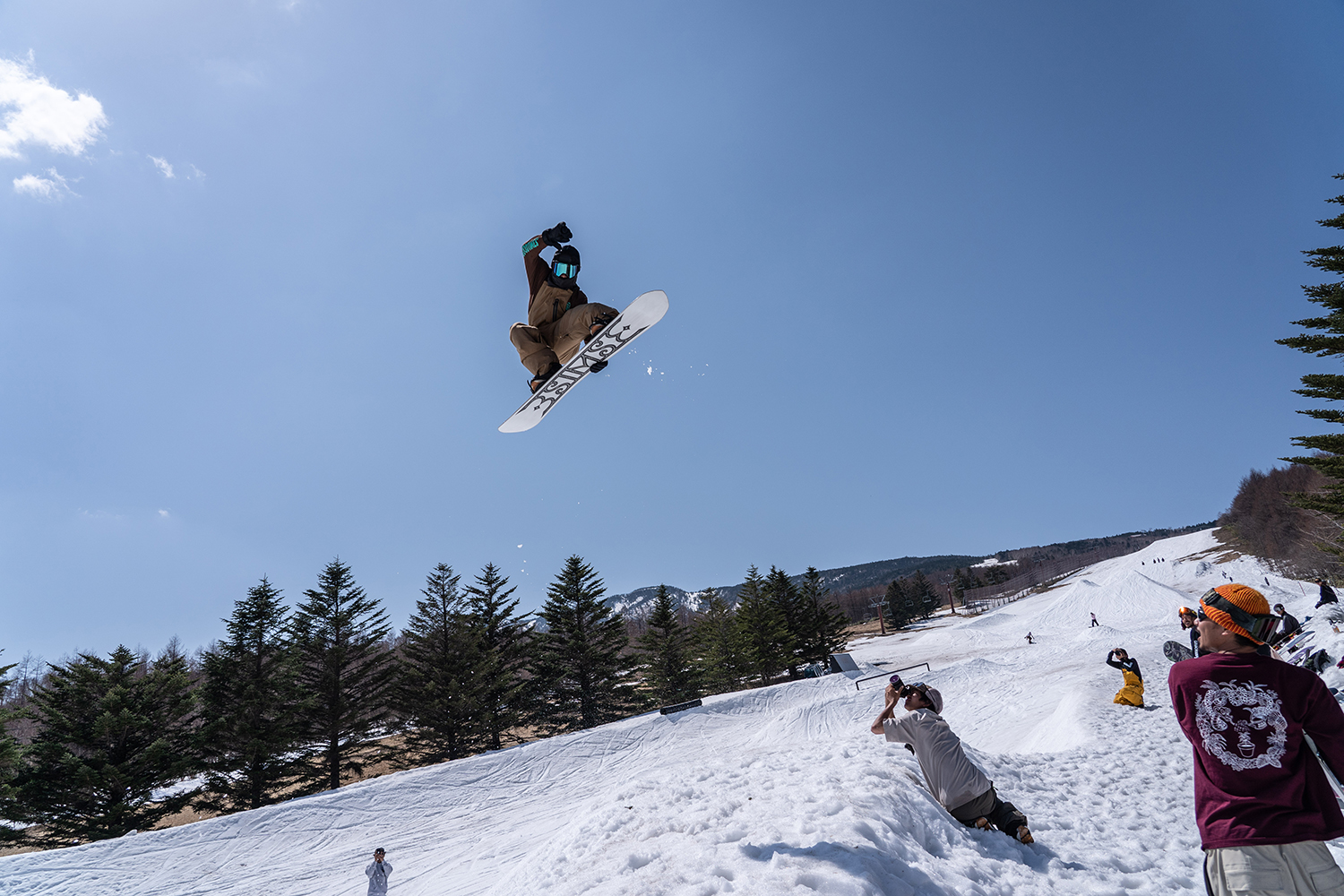 ---

Finally,UNITYTo the team rider, "For youUNITYWhat is I tried to hit the question.

Click here for the digital catalog for this term.