Newly joined ambassador girl rider three daughters.
The third one
Act as a head ambassador
udon girl "SAYU"
"I never thought I would become an ambassador!"
What is her current state of mind?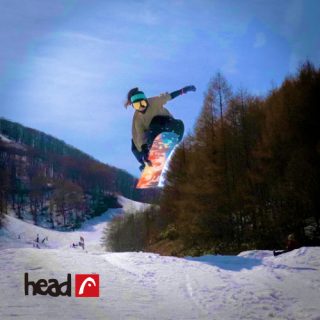 QXNUMX: Please tell us how you started snowboarding and how you got into the park.
SAYU: I really enjoyed the snowboarding trips in nursing school, and even when I became an adult, I found it very attractive to be able to play sports with everyone, and of course I wanted to skate better and cooler.
Udon-chan was the reason I started doing slopestyle.
She's cute and doesn't seem to have anything to do with snowboarding, but she's doing a jib and I want to be like Udon-chan.
QXNUMX: I heard that the reason you became a head ambassador was Udon-san's "NEXT" event.
What do you think was the decisive factor in being chosen as an ambassador?
SAYU: Eri-chan, who is also a head ambassador, has an event called Next, and she invited me to participate because it looked interesting.
The decisive factor in being chosen... Is it because Udon-chan noticed you because you stood out because you were cosplaying?smile
I didn't think I would be able to become an ambassador, so I don't have any particular reason, but I just hope I can spread the joy of snowboarding.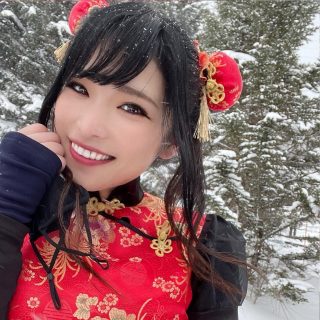 QXNUMX: Your cosplay is super cute! !I'm choosing this lol
What are you currently working on as an ambassador, and what do you want to work on in the future?
SAYU: Currently, I'd like to spread head items mainly on Instagram. If the goodness of the head is conveyed to as many people as possible!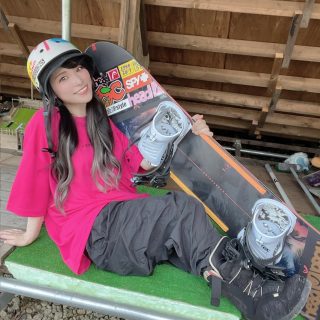 QXNUMX: Finally, please give a word of advice to girl riders who are aiming to become riders and ambassadors.
SAYU: If I can express my genuine desire to enjoy snowboarding more than anyone else, and to convey the joy of snowboarding, I think I'll be able to get closer to what I'm aiming for.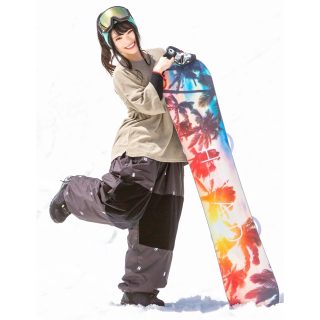 [Profile]
Sayuri Akuzawa / Born on July 7th
■ Height/158cm ■ Stance/regular 51cm
■ Angle / 18 degrees in front, -3 degrees in back
■ Snowboarding experience / 5 years Started in earnest about 3 years ago
■Home Mountain/Gunma, Niigata Main
■ Items used/
Board: head EVERYTHING LYT 144cm
Boots: head GALORE LYT BOA COILER Black 23.5cm
Bindings: FX ONE LYT white S
■Instagram/sayupi_gram