Hello, this is CAP.last timeBlogIt will be a continuation from.After all, the content of FREERIDE for snowboarding depends on the terrain, but it moves from Hakuba to angry waves and runs through with the theme of consistency with the first Yuzawa Nakazato and Madarao Kogen.
"Find the terrain"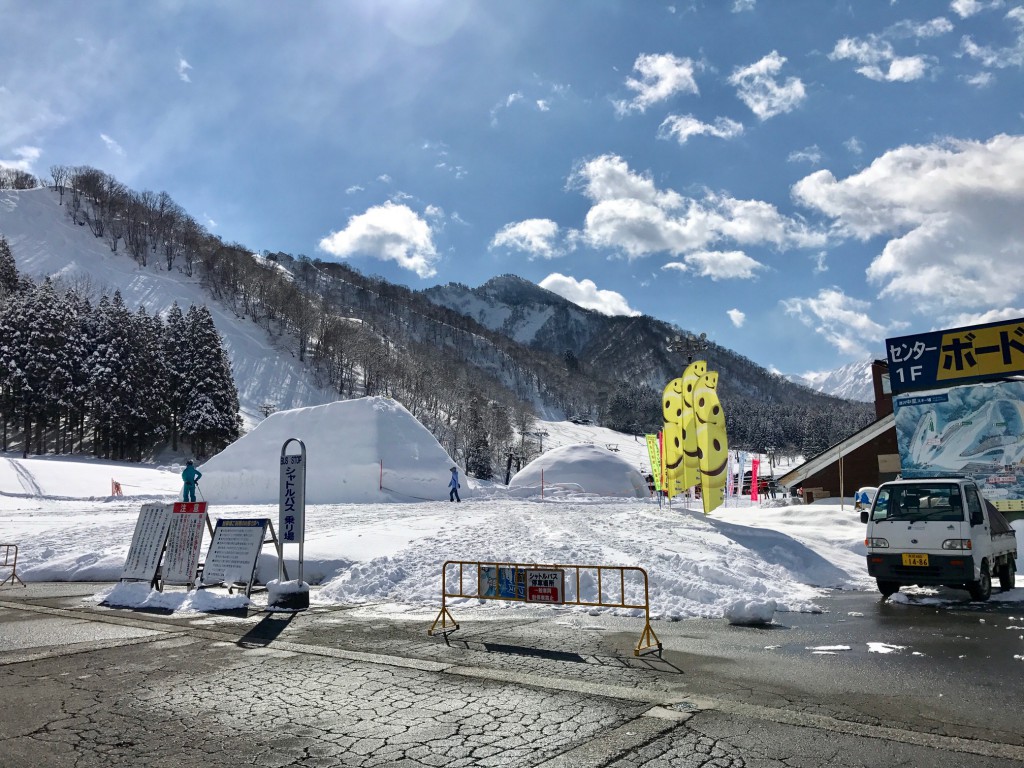 Yuzawa Nakazato ...I was licking it completely.I thought it was completely a family slope.But ... I'm sorry.This was also a treasure trove of terrain.You can lap the innumerable terrain that spreads from the "not so big peak" in the upper left of the photo with a high-speed lift.Even though the base area has a peaceful atmosphere with snow sculptures for families.I don't think Buddha has a hardcore terrain with continuous shelves.Of course, it's compact, so there's only a certain altitude difference.I was just licking. .. ..The weather is sunny.Snow is heavy riding ground.The terrain is complicated. The essence of FREERIDE is Oshiete Morai Masita (for some reason Katakana)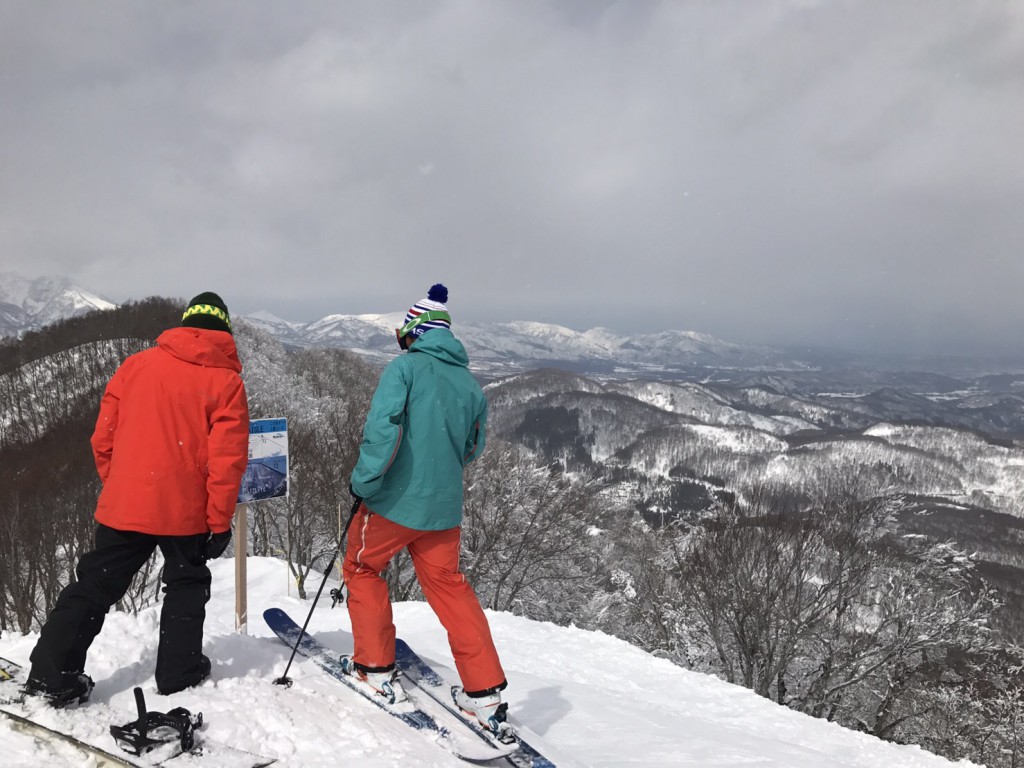 Speaking of the treasure trove of terrain, Madarao cannot be removed.So I will come to Madarao with the flow from Nakazato.In the olden days, Madarao was extremely popular with young people because of its "sacred place for cheap bus tours".The pensions near the ski resorts have passed since the days when they were full of young people, and now they are focusing on skiing by proclaiming non-compacted snow & powder & Japan's largest tree area.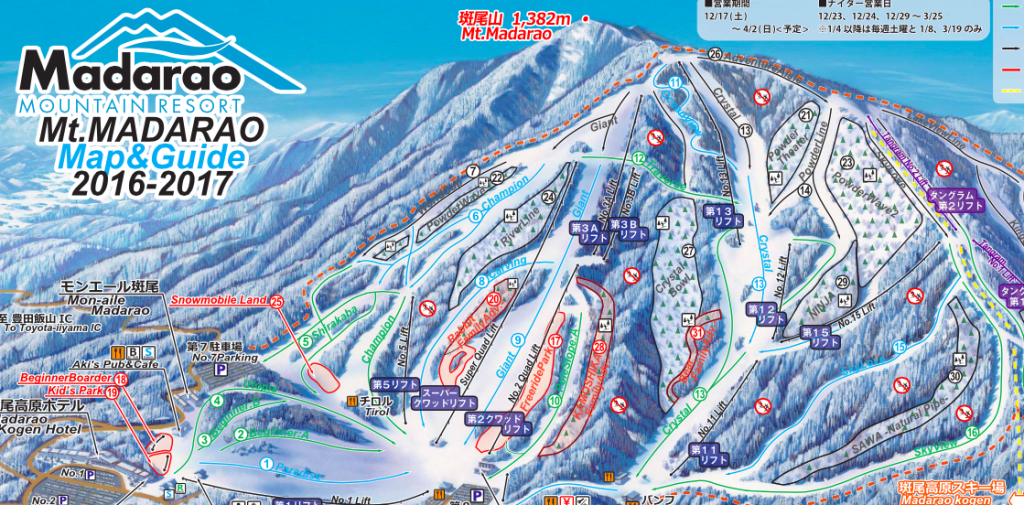 On the course map, all shaded areas that are not general courses (white) are tree courses, which is a very strong place.When I went there last February, it was a scene of inbounds Aussie and young people mixed in, but as soon as the long Australian holidays ended in March, no one was there.There are no young people doing tree runs, so no one is in the tree area. .. ..Unfortunately, the shaded area was quiet. (Additionally for the sake of honor, there were many young people who seemed to enjoy the gentle slope near the base ...)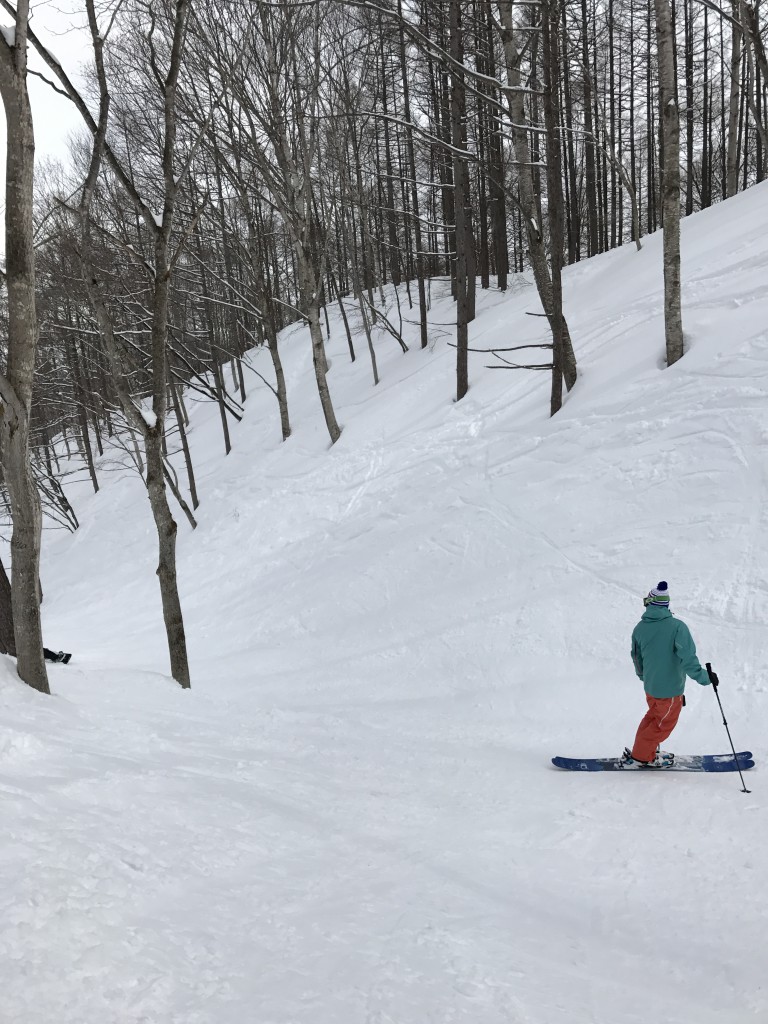 Such quietness has nothing to do with us.Gorgeous swamp terrain.SAWA, which opened last year, has maintained its perfect shape thanks to this year's heavy snowfall, and enjoyed the 3D terrain to the fullest.If you slide up and down like a roller coaster and feel the vertical G, you can enjoy the essence of snowboarding.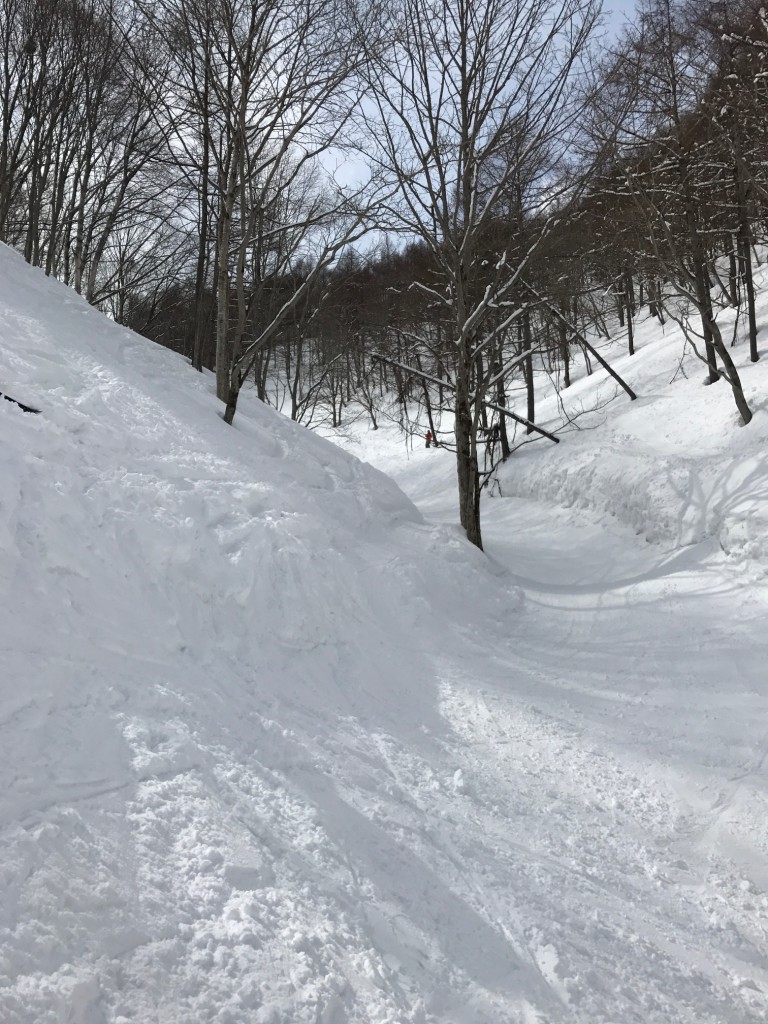 I thought it would be fashionable to make a hand blunt in such a place, but I tried several times, but it turned out to be a kindergarten playground, and it looked terrible.It's difficult now ...However, I slip in SAWA without losing it.Recently, Madarao has become quite popular in INB (Inbounds) including Aussie.Of course, there is the effort of the sales team, but after all "hard side = terrain" becomes a considerably important factor.What about replacing this with Alz?After all, Alz is vast, but I feel that there are overwhelmingly few terrains that make the FREERIDE heart squeaky.In the next mountain, you will be reminded that there is something that cannot be supported by being in such an Alz ...
Continue
POSTAL CODE