"The Nines".Every time, the creative item stimulates the imagination of participants such as riders, photographers, and filmers, leaving behind wonderful techniques and pictures.Yuka Fujimori reports behind the scenes of this year's The Nines, where the Japanese are prominent.In the second part, we report on the activities of young people such as Reira Iwabuchi and Hiroto Ogiwara.
Photo: The Nines
Text: Yuka Fujimori

---

Reira Iwabuchi who succeeded in a big skill that was unprecedented in girls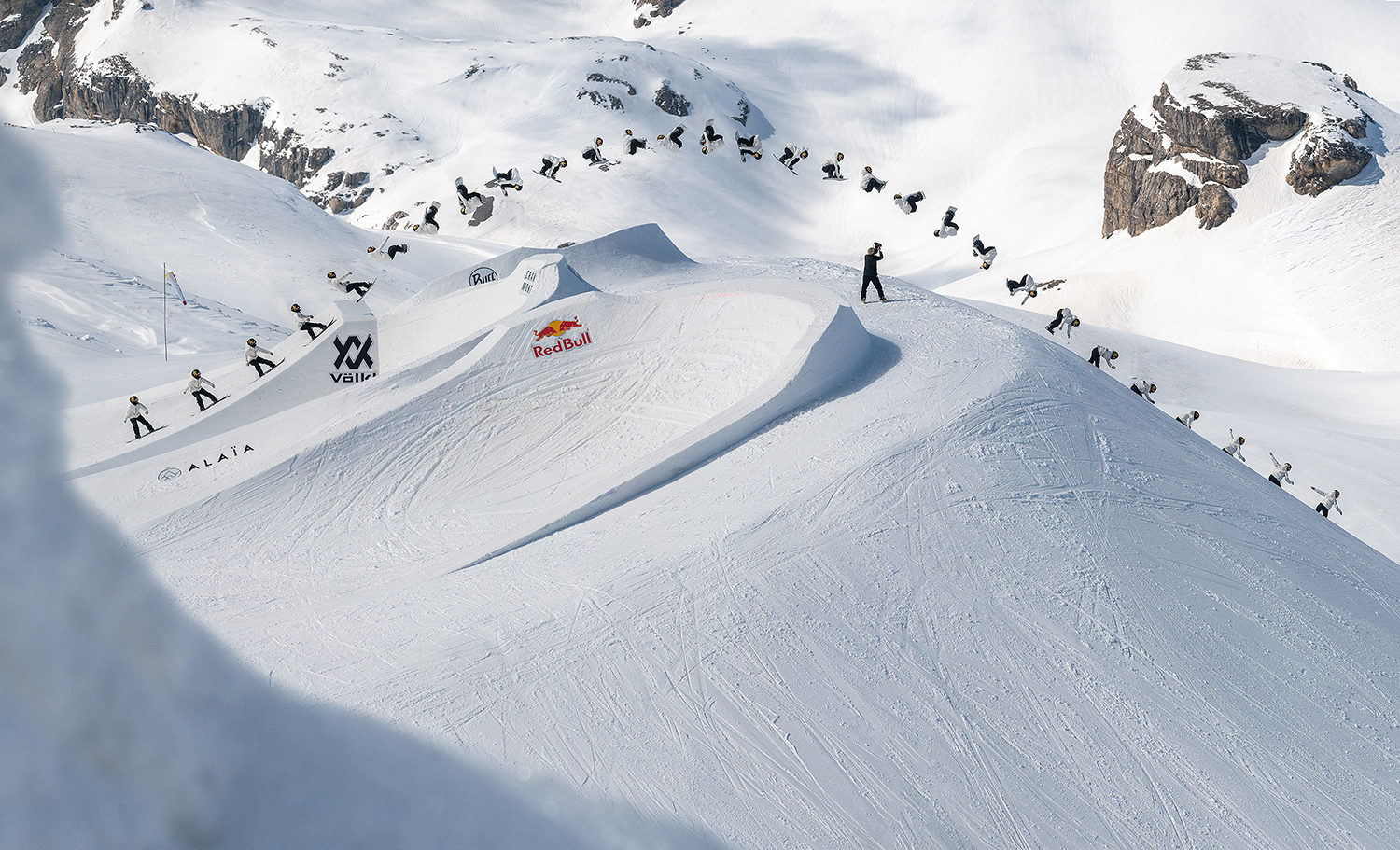 "I usually go to competitions that are judged, so the only competition that focused on shooting was 9s (The Nines), so I'm looking forward to snowboarding differently than usual. It's a different course than usual. It's difficult, but I can challenge things I haven't done before, and there are people from various genres, especially skiers, who were quick to find ways to play and lines, which was helpful.
Personally, I was looking forward to seeing what kind of slip Marcus Kleveland (Marcus Kleveland, first appearance this time), who is very creative.Also, I'm very happy to be able to skate with Haley, who is a big fan and loves it! (Smile).
If there is a shape that is originally decided for the type of slip, it is easier to make routines and techniques, so I think that it is easier to do techniques on a course like the usual contest. It's a course like this one that you can enjoy skiing.But this time, rather than having fun, I had decided what technique I wanted to do in 9s, so I was really focused on it. "
It goes without saying that the triple underflip 1260, which no one has tried for girls, was one of the highlights of the Beijing Olympics.
"I couldn't make it for the first time at the Olympics, so I definitely wanted to try again by the end of this season, but at the end of the season, I was wondering if there was a possibility of 9s. ..
I heard that the weather would be bad, so for the first two days I jumped and got better for the triple. It was good to have a light feeling of "I want to try it because everyone was there" rather than "I have to do an absolute triple".The riders around me were also good, and the atmosphere was good, so I was naturally motivated. "
With Reira on the third day of shootingLaurie BlouinSaid, "Challenge today!" As if to enhance each other.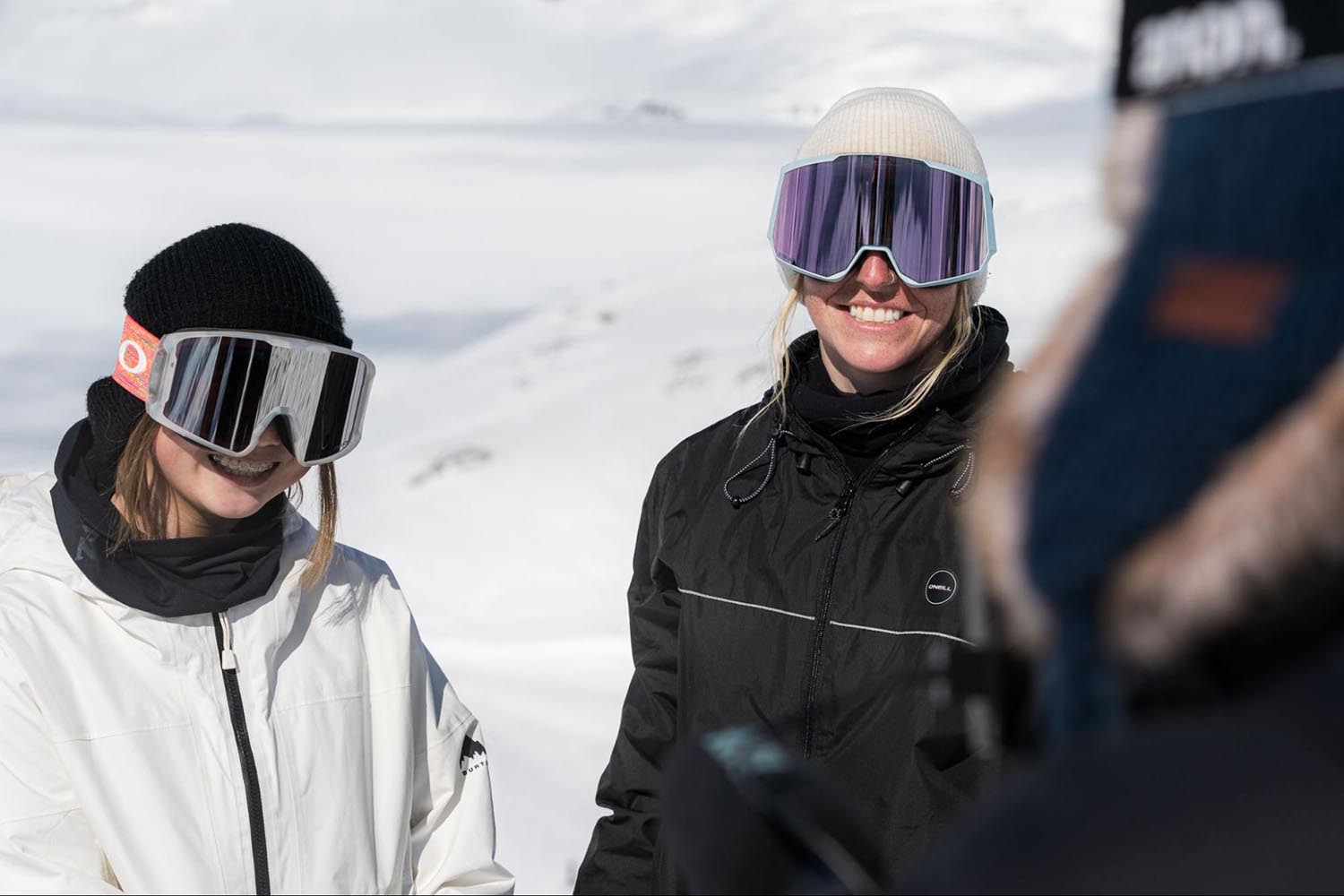 Laurie's goal trick is the Cab Triple Cork Underflip 1260.This technique will be her second challenge after Anna gasser.Laurie took the lead in triples.Her first try was unfortunately not enough rotation to make up.
Then Reira goes to Kake.While everyone was watching, Reira made the world's first front side triple underflip 1260 for girls.She made a women's world record with this technique. Laurie crashed a lot on the second run, but she made a great make-up on the third run.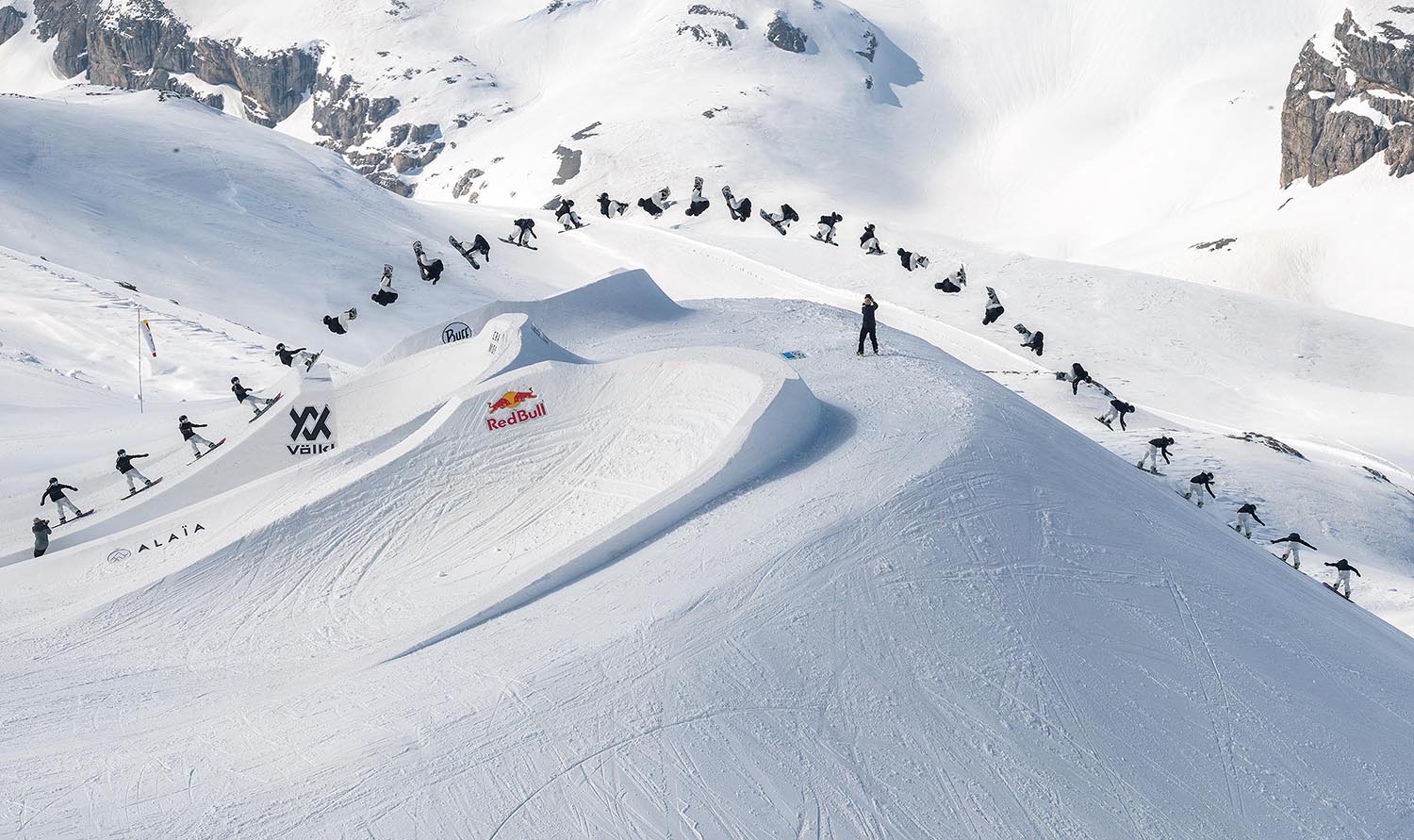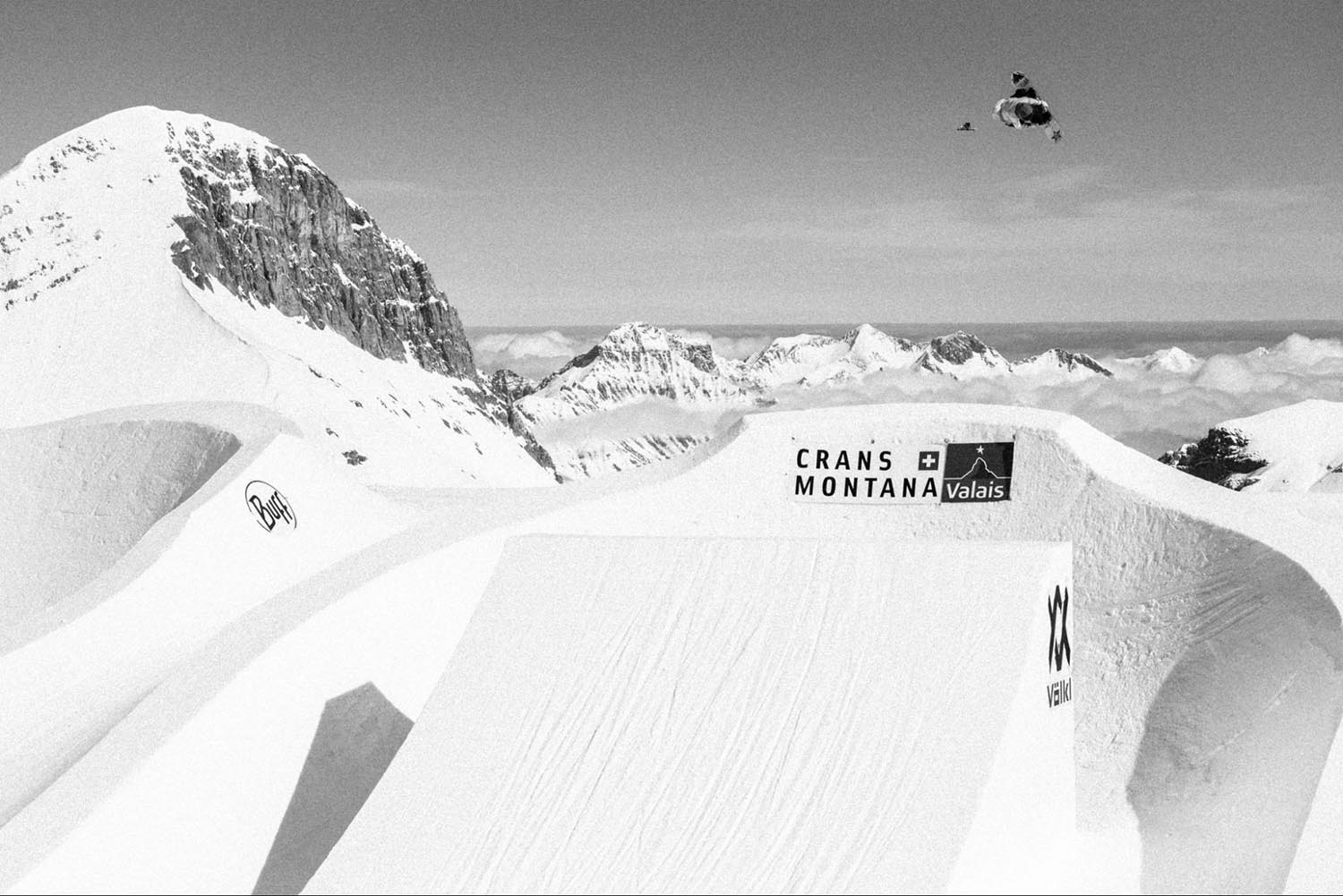 16-year-old Hiroto Ogiwara's challenge
"I think 6 rpm (2160) is the highest rpm in my life as a snowboarder, but my limit.Is likely to be exceededI'm thinking of trying 6 rotations this time. "
Daisho first said that in the car heading to Switzerland, where the venue is located.
"I learned about the 9s I tried for the first time by seeing Keita Inamura a long time ago. I didn't think I would stand on this stage in a dream stage like the X-games. When I first saw the actual course I couldn't say how beautiful it was to make it so beautiful that I couldn't think it was made by a human. When I actually slipped, the jump was the longest flight time I had ever flown, but it was calculated perfectly. It was safe to land and the distance was good. "
Succeeded in the world's first rotation speed of 2160
-Third day of shooting-
The local weather was good, it was moderately cold and the snow conditions were relatively stable.Reira and Laurie succeeded in triple, and the venue was excited.Daisho started trying 2160 (6 rpm) and succeeded in the 5th run.Breaking the world record, he also broke history.
"I didn't think it would be so easy, and I didn't have a perfect image, but if I did 2160 (1800 rotations) to do 5, it would be surprising because there was a lot of time left before landing. I was able to feel the leeway and confidence that it wouldn't be dangerous to try it. I was very surprised to be able to make a world record at the age of 16. "
In the first place, the height of mentality and motivation to challenge such a big skill in a row is tremendous.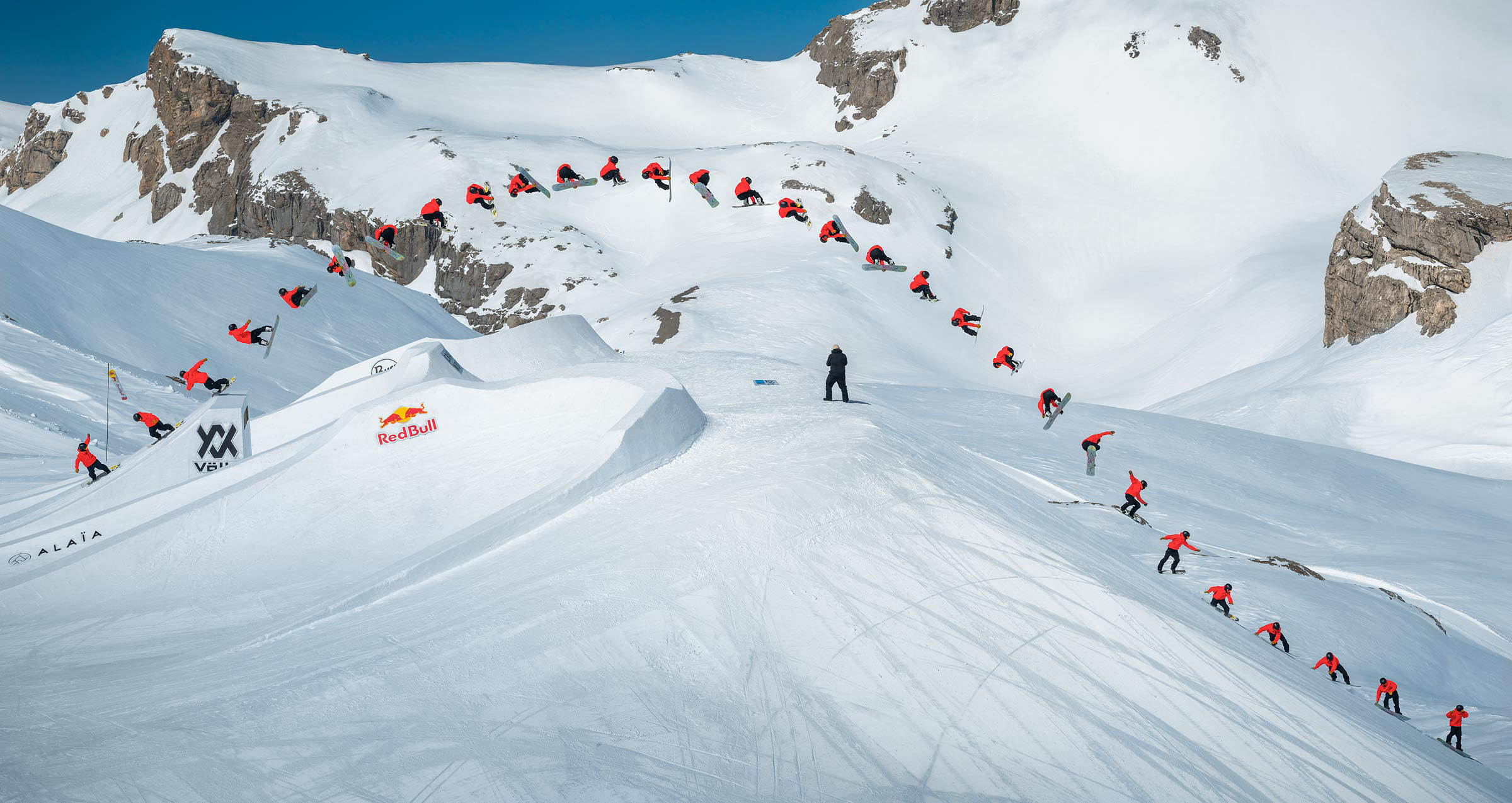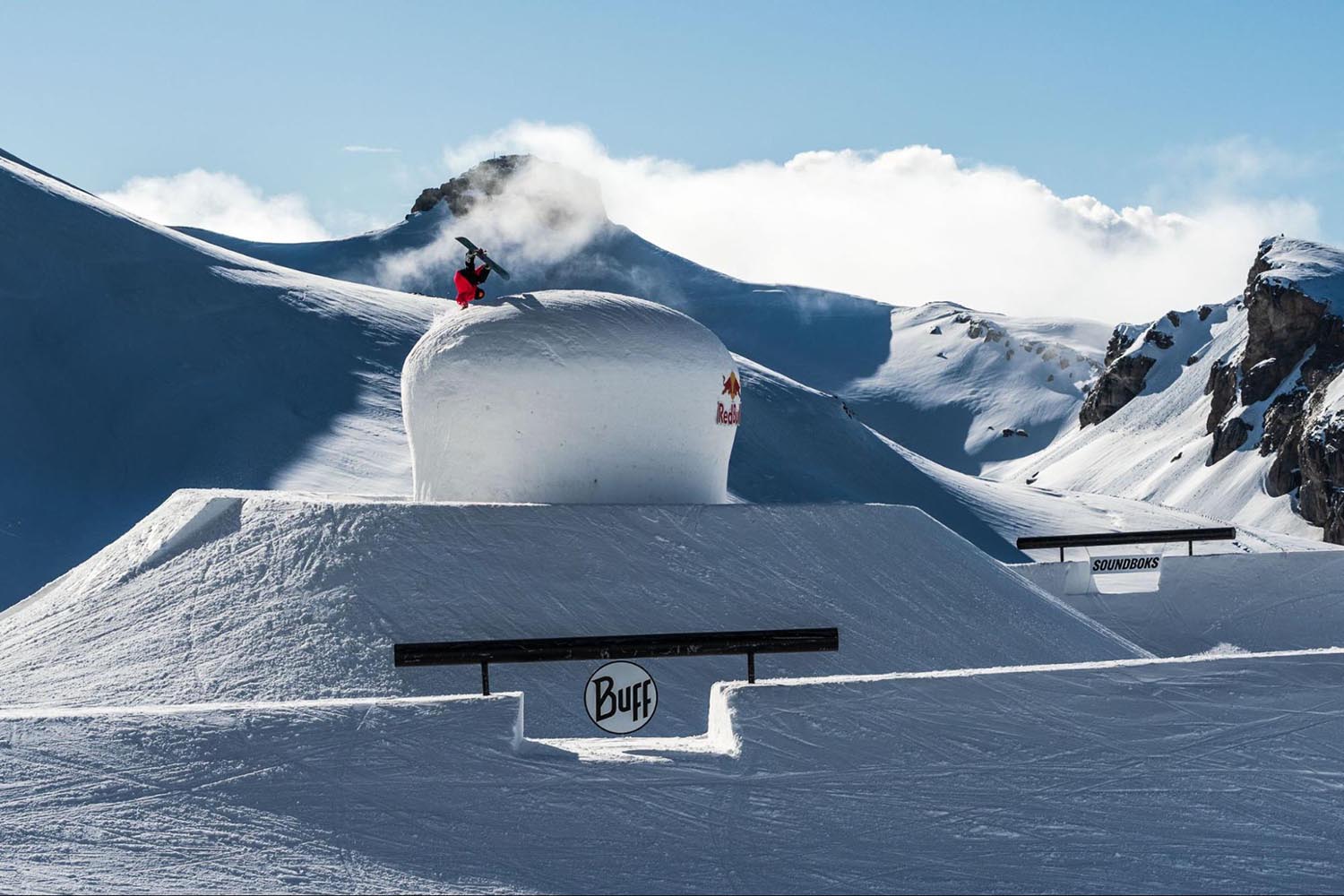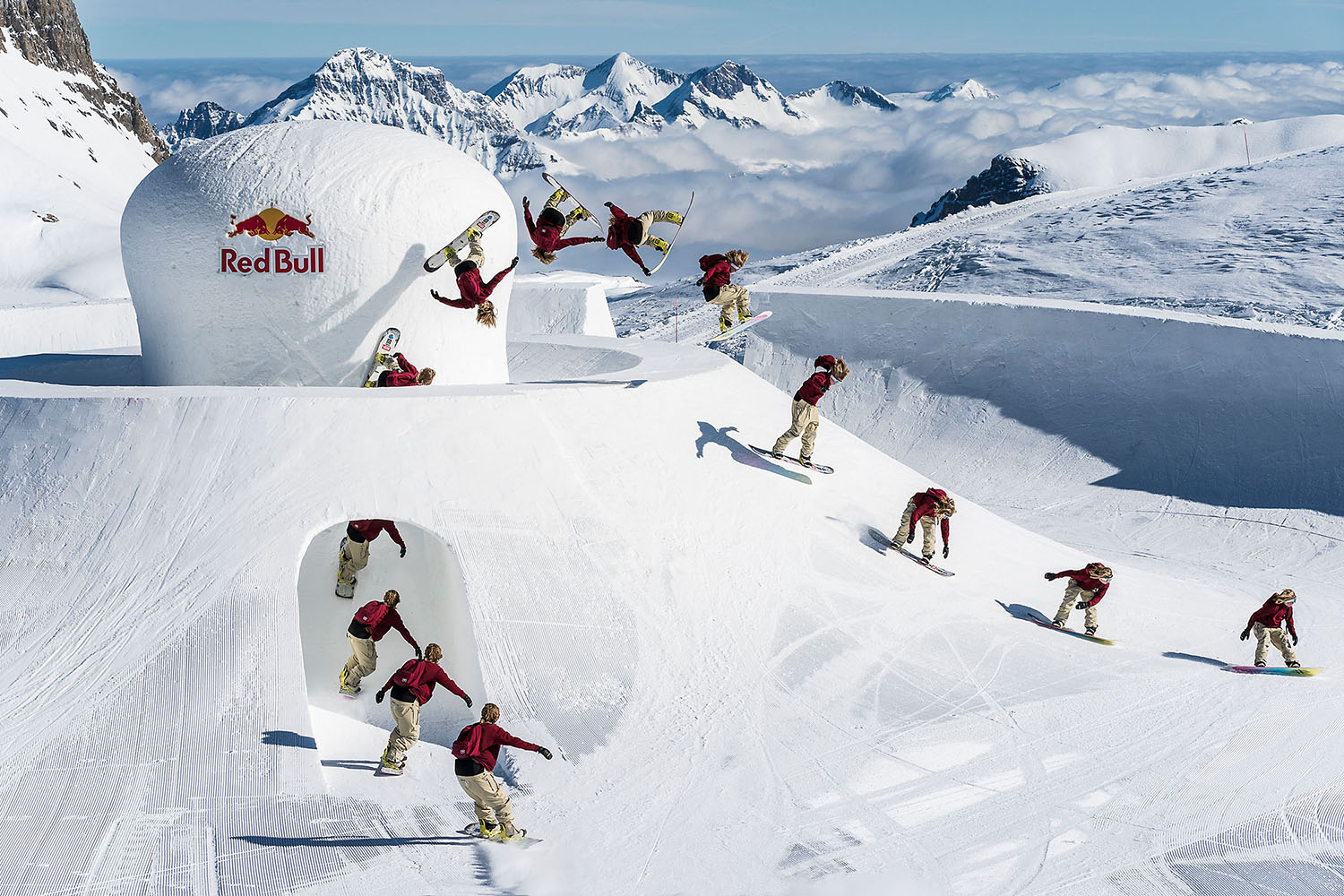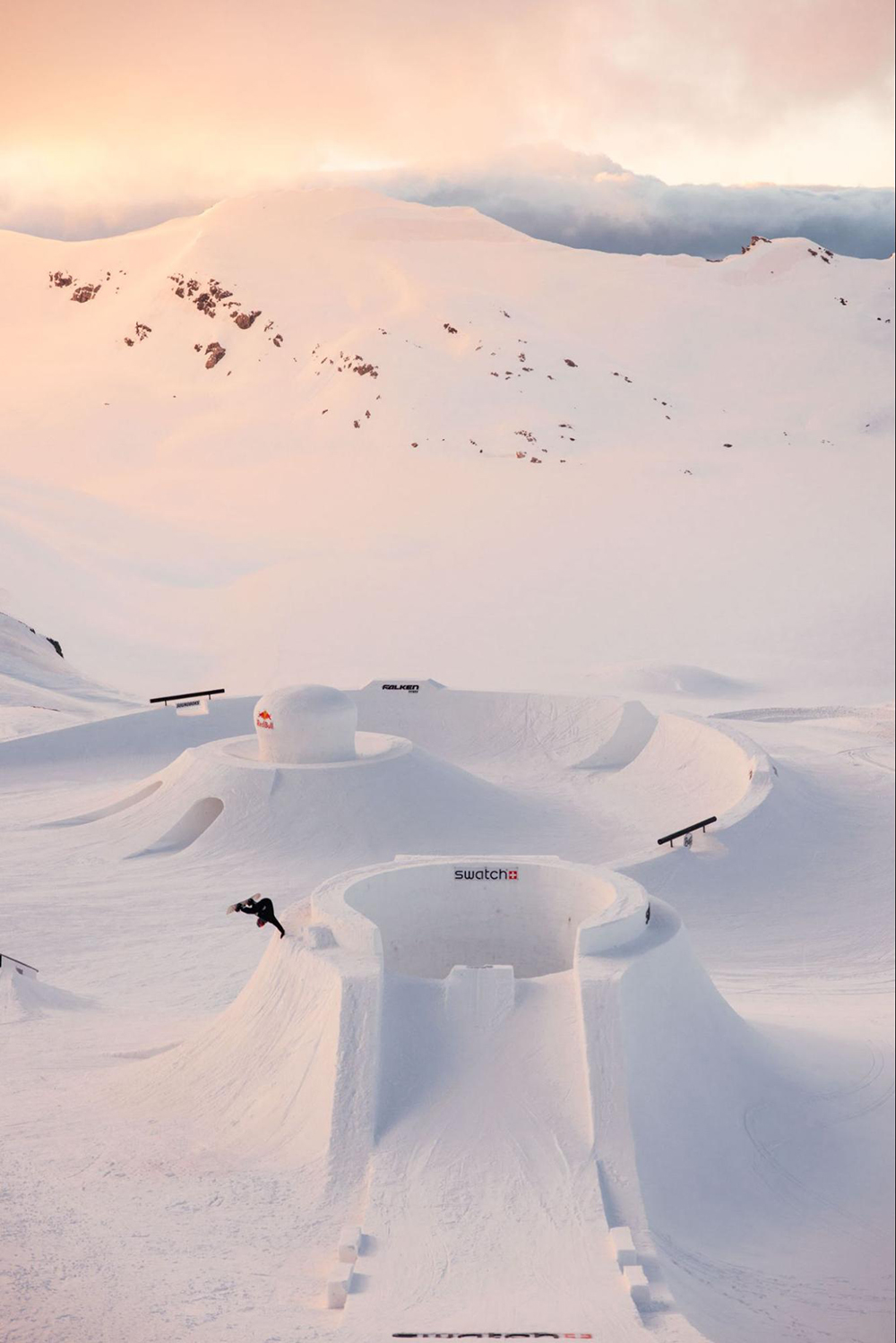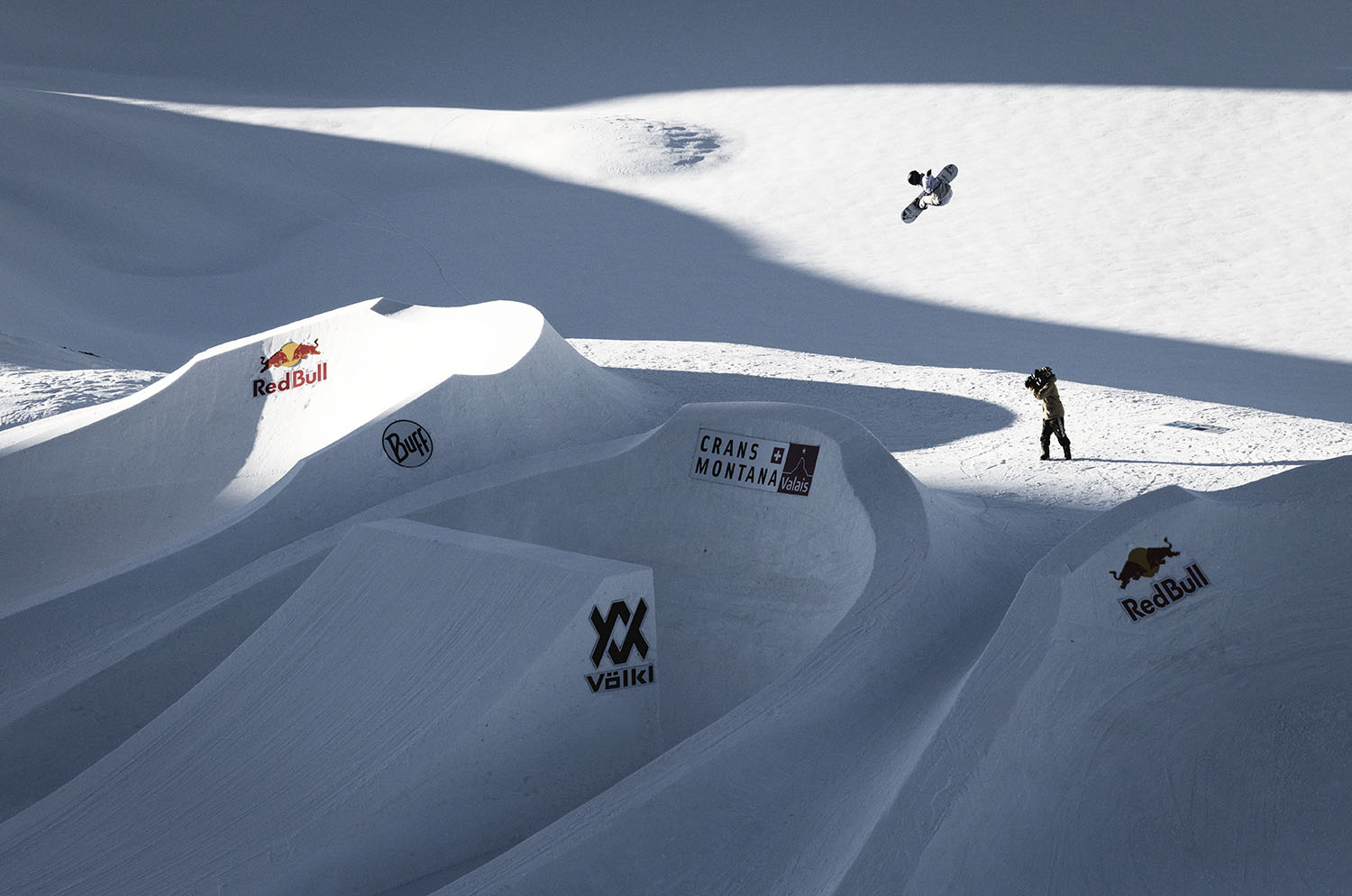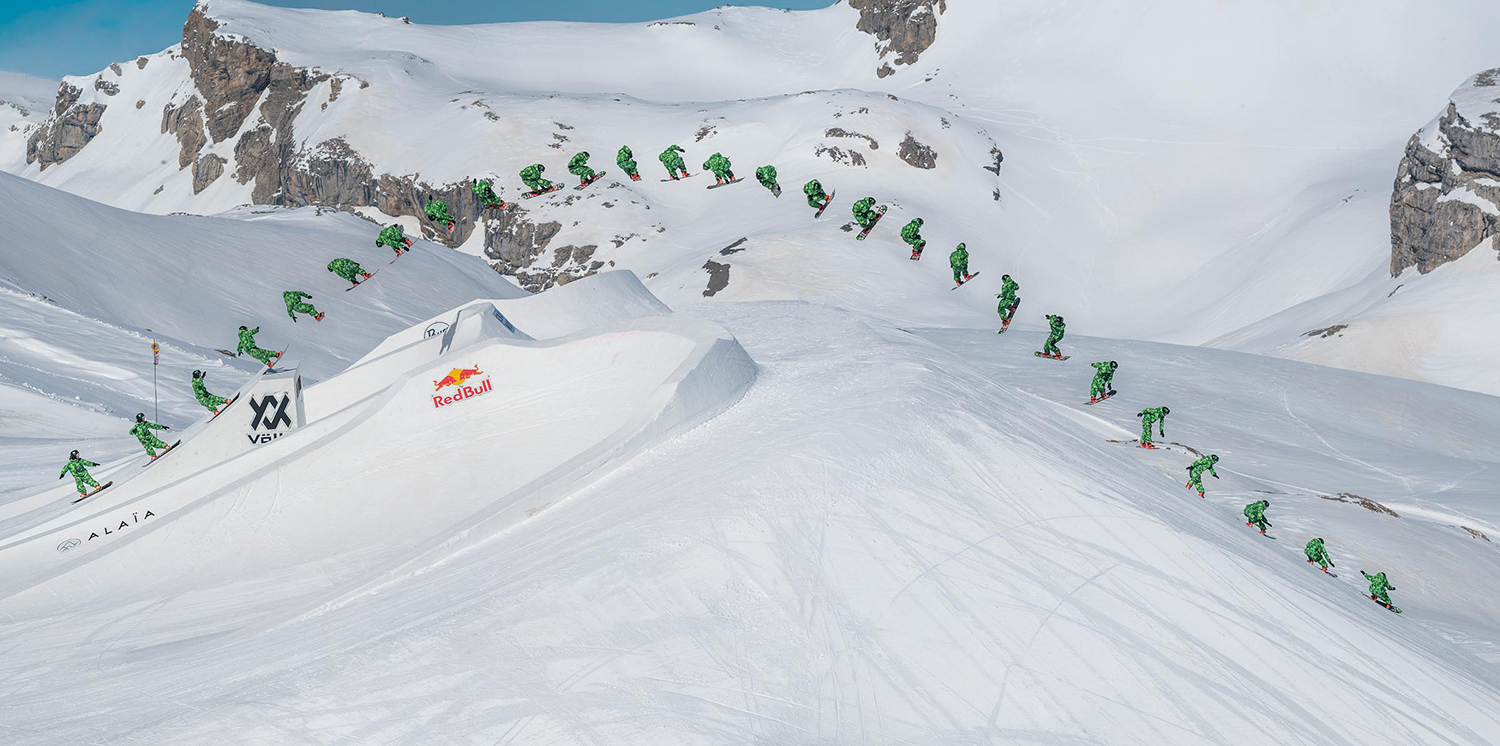 One more interesting moment. The 2022 ski big air gold medalist Birk Ruud (NOR) made a backside triple cork on a snowboard.
Click here for these highlights
Finally, I asked Nico, the representative of The Nines, about the most memorable scene at The Nines, including this one.
"There are so many impressive scenes that it's hard to pick the best I've ever had, but if I dare to mention one, it's 2016m from Christian Haller (SWI), who set a world record in the 11.3 hip jump. And David Wise (David Wise, USA, Ski).
The world record of Team Japan was very impressive this year!Leila and Daisho were really amazing!Above all, it's the biggest moment for me that everyone slides and enjoys together. "
Enthusiasm for next year's event
"It's set to be held again next year in Solden, Austria. Do you remember the jump at Obergurgl? I want to make that jump again.
To be honest, I haven't decided anything about the design of the course yet.I'll take a little time to think about it.However, I feel that this year's concept "sphere" has a lot of potential for creative riding, so I would like to incorporate that element. "
Part XNUMX >> Interview with representative Nico Zacek and creative skiing by Kaito Hamada
Click here for the video of The Nines >>
YOUTUBE https://www.youtube.com/user/nineknights1
Instagram >>
@ thenines.cc
Click here for all links about The Nines >>
https://linktr.ee/thenines