MOSSY'S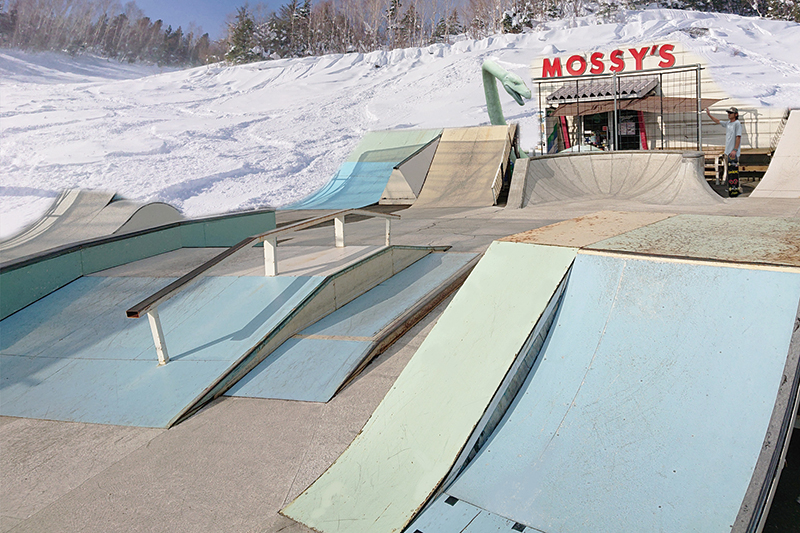 SKATE PARK A permanent all-season shop.
I want to have fun! ] [I want to improve my skills! ]If you have any problems, please feel free to contact us, such as selecting your item, setting, tune-up, fitting, practice method, etc.
We also repair and process various items!
"Recently, playful boots blanc ...
■ Member of Akaike Brothers who are active in the Asian technical scene
■ Check event information on SNS/BLOG!There are many test ride boards!
■ SKATE PARK Permanent / Off-training of basics and tech using SKATE BOARD is underway!
■ SKATE & SNOW section (rail/box/mini lamp etc.) production and sales/polyboard sales
·phone number:055-275-7245
・ Address: 104-1 Oshikoshi, Showa-cho, Nakakoma-gun, Yamanashi Prefecture
・ Business hours: 13: 00-21: 00
・ Regular holiday: Every Wednesday (Open without rest if it is a national holiday)
・ Parking lot: Lots
・ WEB:http://mossys.com