A new model of Scooter that focuses on "slide".
There are only a few test rides left for all 9 models developed based on the concept.
Here is the schedule for April.
Don't miss this chance to find the next season's snowboard that suits your style.
<Test ride schedule>
4/1 (Sat) 2 (Sun)
Location: HAKUBA47 (Nagano)
Hours: 9:00-14:30 (last lending) *Subject to change
Reception on the day: Participation is free.Be sure to bring something that can prove your identity (such as a driver's license).
*It may be changed or canceled depending on the conditions of the day.
*Please bring your own bindings.If you use Burton binding, please prepare 4x4 disc and screw.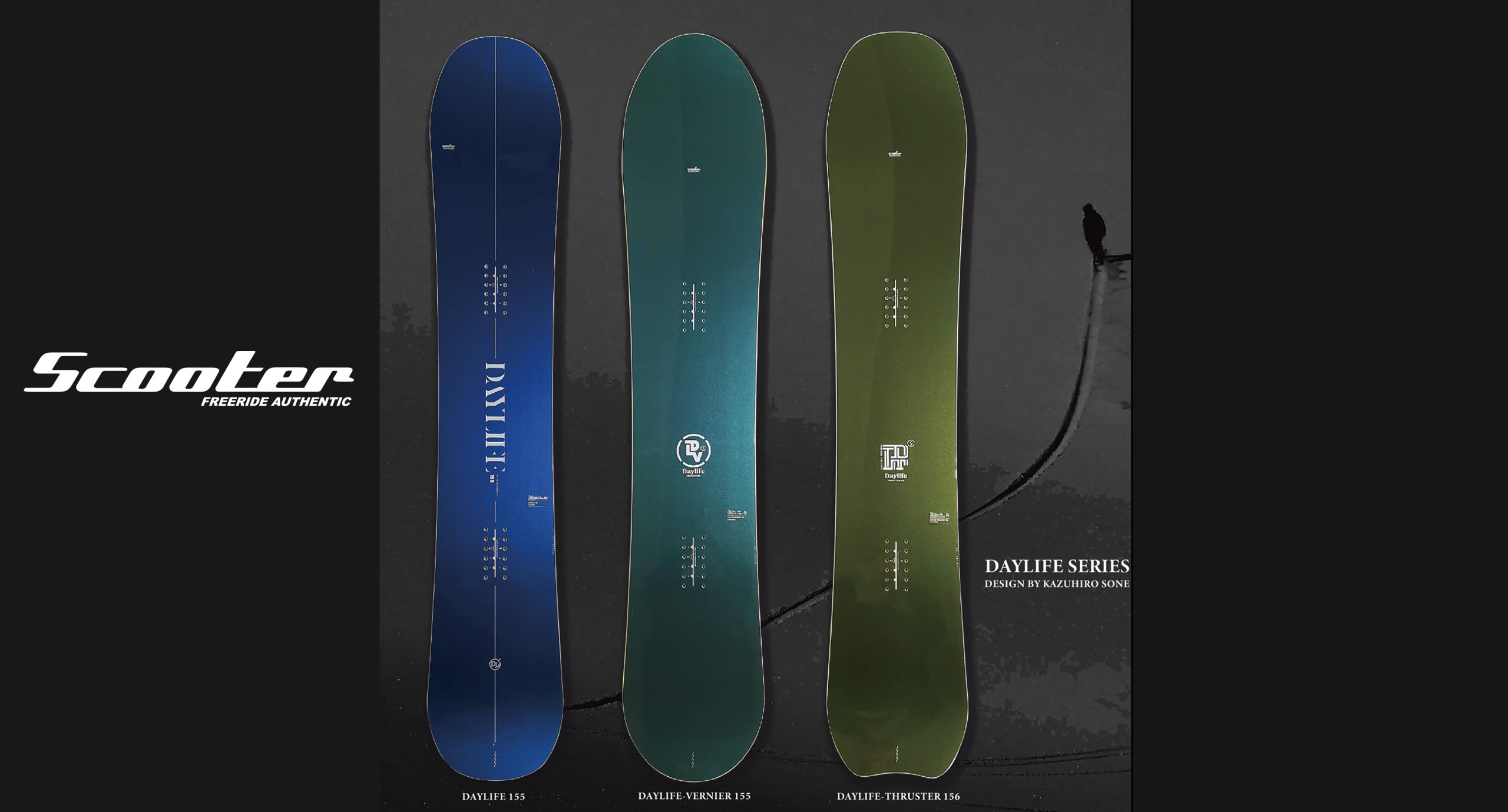 Inquiry: Scooter Snowboard
Kogasaka Ski Sales Co., Ltd. NS Division
www.scooter-mfg.com