SCLOVER BIG AIR was held at Hoshino Resort Nekoma Ski Resort from March 2020th (Wednesday) to 3th (Friday), 4.
The final heat, which was originally scheduled for 5th (Thursday), was postponed due to bad weather and was held on 6th (Friday), and the TOP330 who won the total prize money of 3 million yen was decided.
On the day of the event, the winner's comment was released on the Itaru Fujinuma channel by Itaru Fujinuma, who broadcast live on Youtube.
Please enjoy the interviews with the top XNUMX players, including the decisive jump scene.
You can see the live stream of the 6th final in the archive.


<RESULT>
1 bit[Ruki Tobita]FS1440 Melancoli
2 bit[Daiaki Kunitake]CAB 1440 Mute ~ Tail
3 bit[Kensei Yamase]BS 1440 mute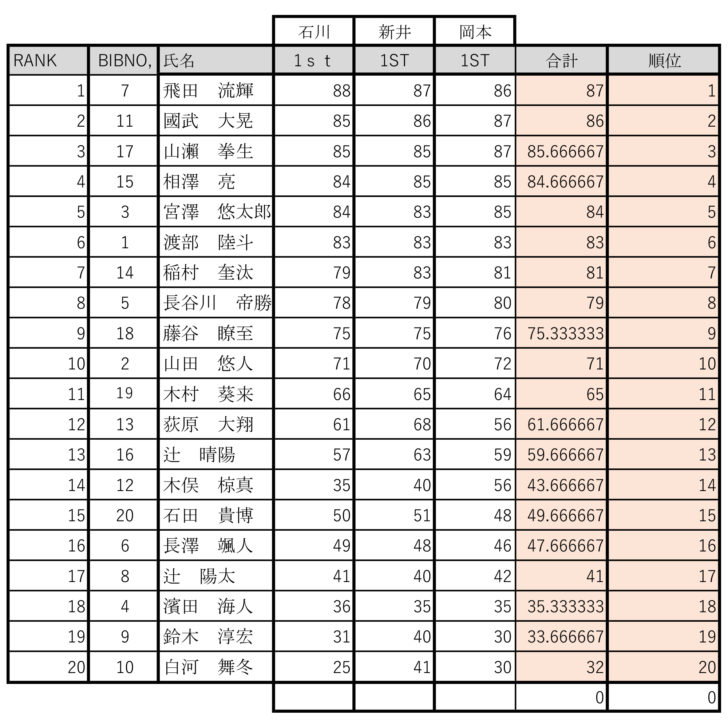 Information on Hoshino Resort Nekoma Ski Resorthere
Hoshino Resort Information on each slope and each facilityhereへ