From Saturday, September 9th to Sunday, October 19th this weekend, a snowboard shop in NaganoGARAGE 9022020-21 season model @ridesnowboards @burton boots fitting party held in the store.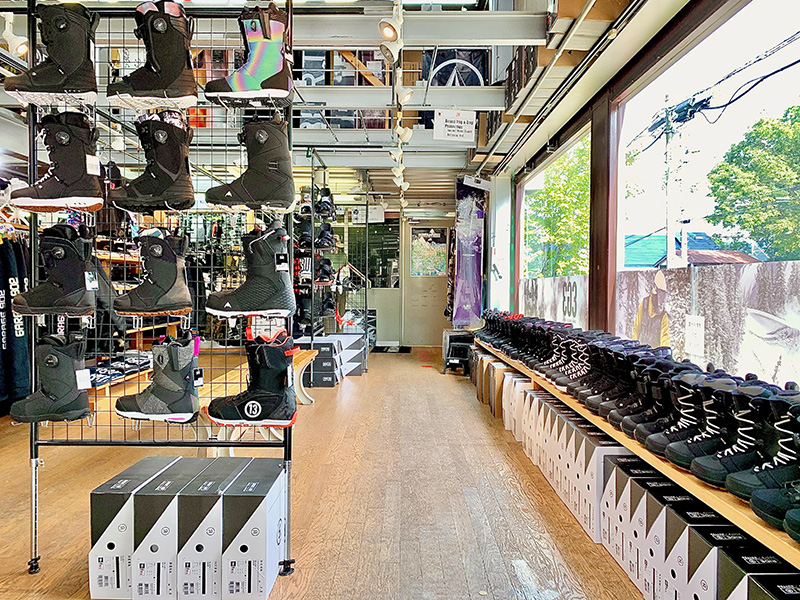 During the period, both models and sizes will be increased and samples will be exhibited, so if you want to try them on, don't miss it!
Below are comments from the shop.
↓↓↓↓↓
BURTON is a top brand that does not require explanation and has a lineup of immovable popular models such as ION and RULER, as well as IMPERIAL LTD, which has become a new standard in recent years.
And RIDE boots that continue to attract attention from the entry layer to the core layer.Urethane tongue with a bouncy ankle, unique boa system that can reach the squishy place, overwhelmingly thin sole, and a crisp, waste-free form with excellent design 👀 Core snow The steadily increasing support from the borders also proves the quality of the RIDE boots ✊🏽
It is also attractive that both brands can choose from a wide range of prices, flexes, and more!
Among the gears, the boots that most affect slippage.
Compared to boards and vines, it is also a gear that allows you to judge the feeling that is closest to the feeling of use while riding by trying on at the store.
If you make a reservation during the period, we will offer you a special discount!
In addition, we will double the GARAGE 902 points!
(Example: Buy ¥ 45,000 and get points for ¥ 6,000)
- GARAGE902 RIDE / BURTON 2020-21 Boots Try-on Party –
Date and time: Saturday, September 2020, 9 to Sunday, October 19, 10
Exhibition brand: RIDE, BURTON
#BURTON #RIDE # garage902