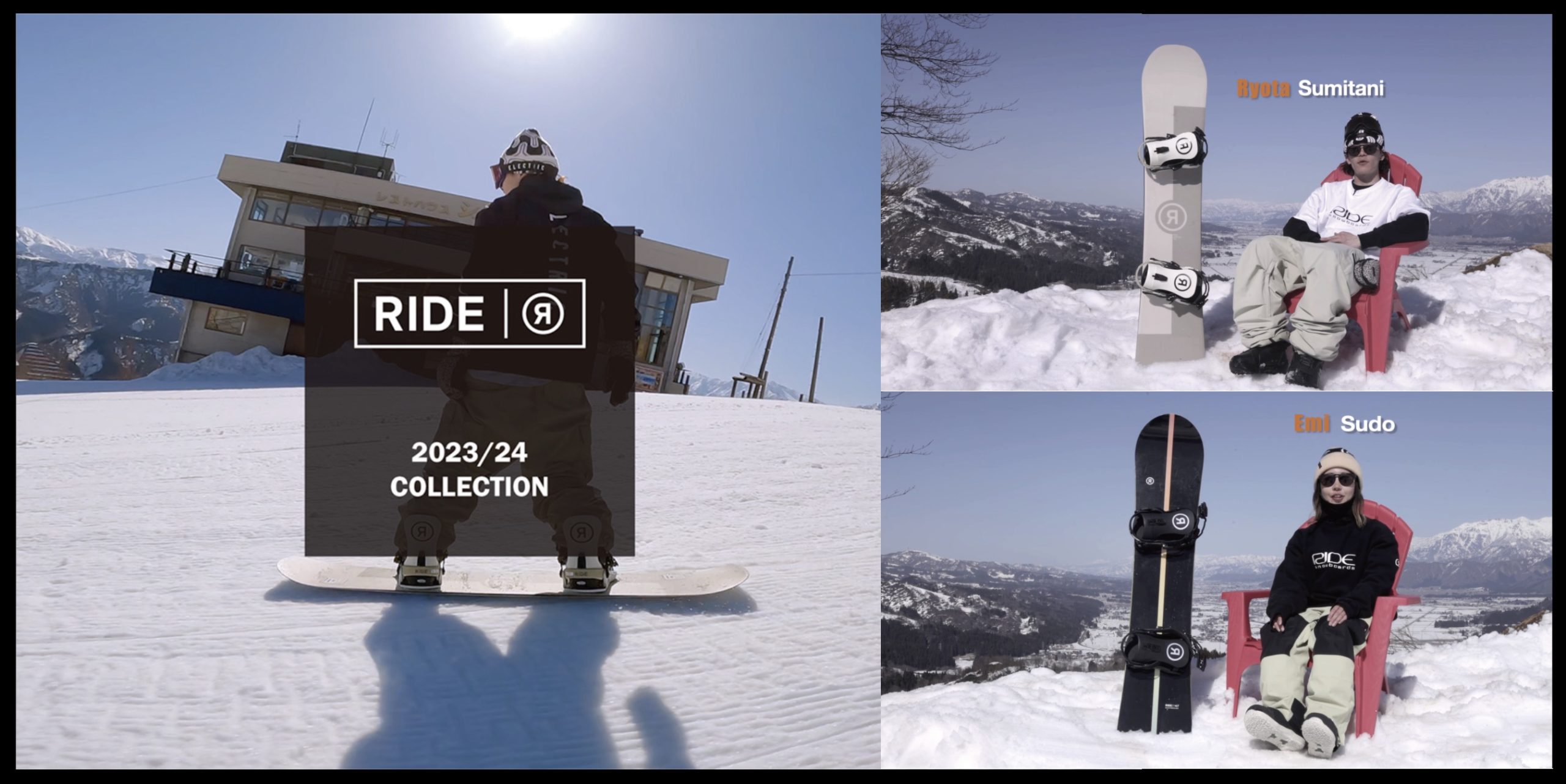 There are very few snowboarding beginners or beginners who have the thought process of "I'm addicted to snowboarding!" → "I want to get better at it. And quickly!" → "I want a board that can make that selfish wish come true!!!" There shouldn't be.Therefore, we recommend two of RIDE's entry models, which will speed up your progress and are said to be the most cost-effective.
Shooting cooperation: Ishiuchi Maruyama Ski Resort
The most important thing for beginners when choosing a snowboard.Is it easy to operate the board as you want?In other words, it is easy to handle even with weak force, and has a sense of stability even at high speeds.Furthermore, the best model is one that is less prone to reverse edges.Does such a magical board exist?First of all, let me say the conclusion... it does exist!These are the two RIDE entry models that we will be introducing this time.
The two keywords for the Magic Board are ``the best parts of camber and rocker'' and ``soft flex and torsion.''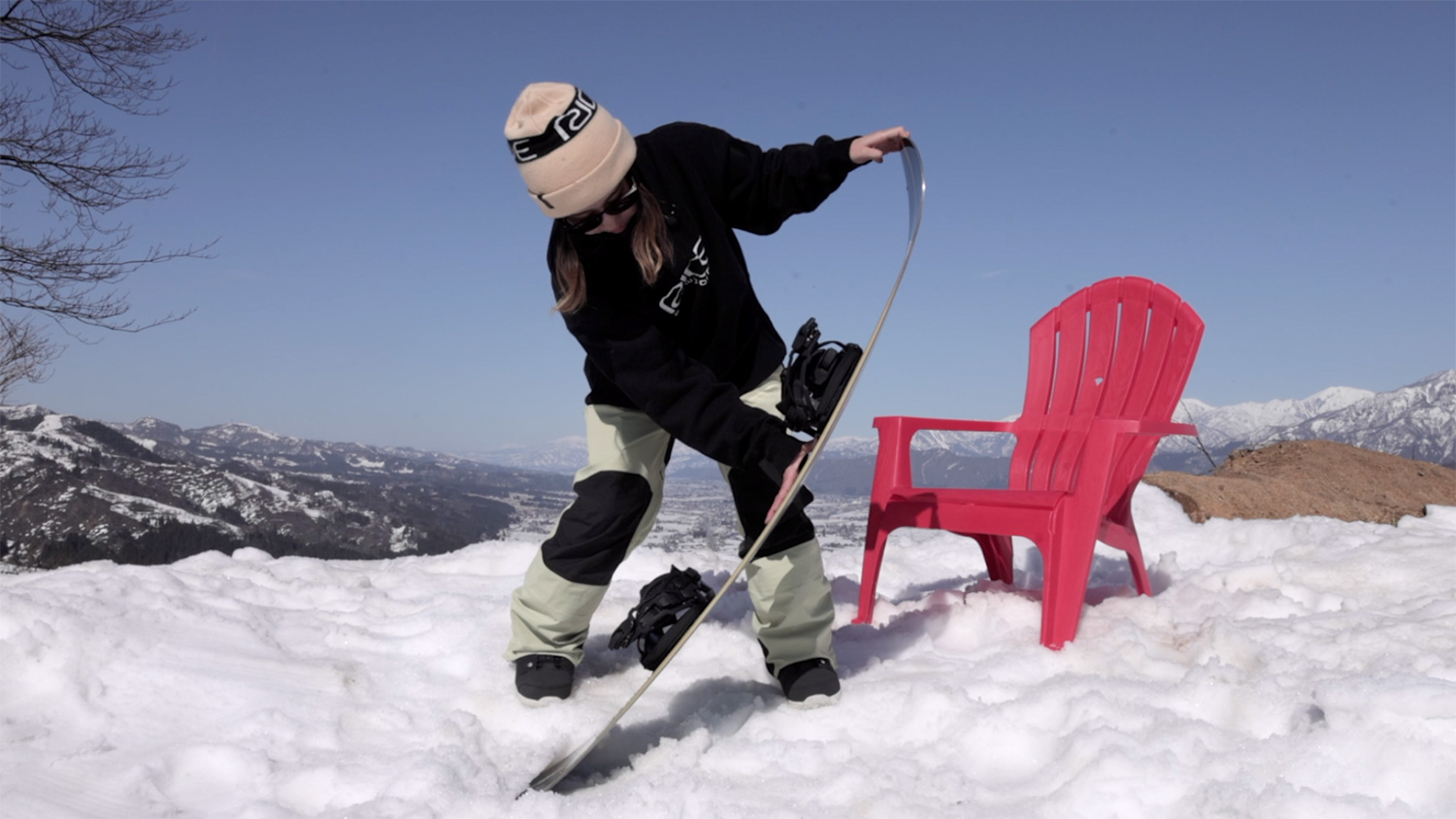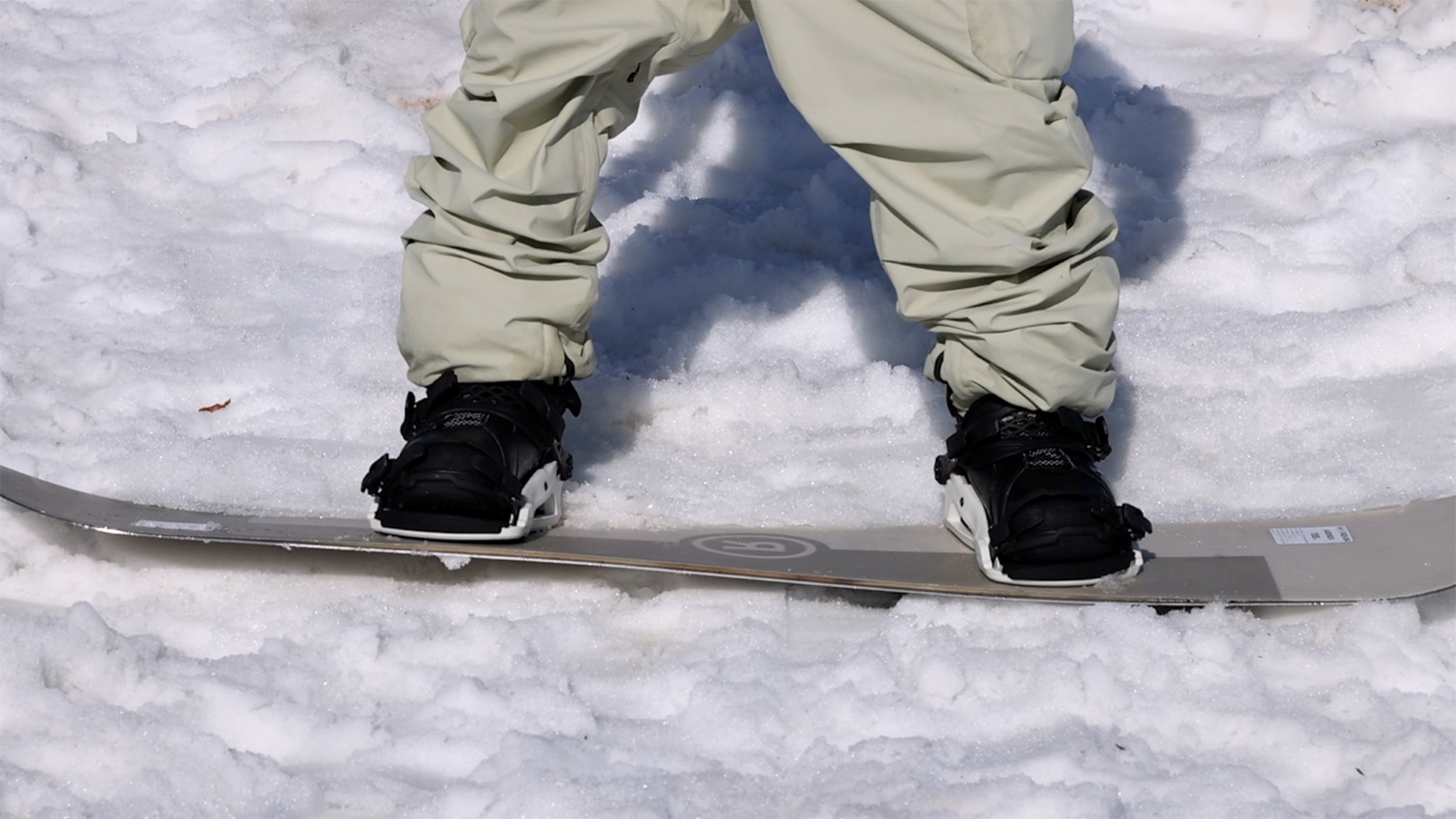 Pure camber boards certainly have high straight-line stability and have good edge bite during turns, but there is a high chance that the edges will unexpectedly get caught on the snow surface when changing turns.Therefore, incorporating rocker into the nose and tail has the added benefit of reducing the feeling of the edges getting caught and making it easier to maneuver the board.
Also, since beginners often ski at low speeds, softer flex and torsion makes it easier to control the board.The same goes for turns, rides, and park rides.Furthermore, they probably don't have many muscles, commonly known as snowboarding muscles, to control the board accurately, so it's easy to lose control on a stiff board.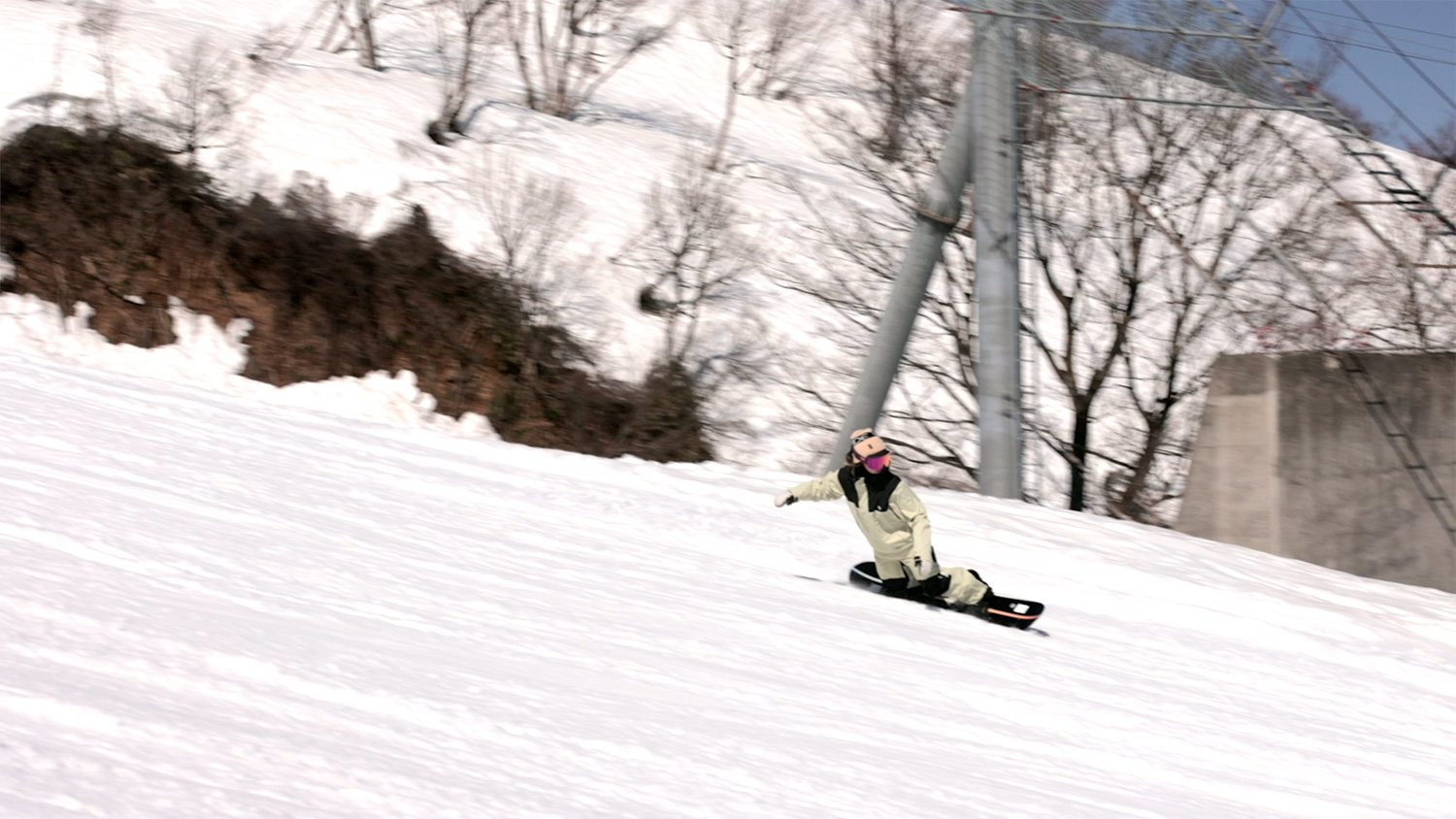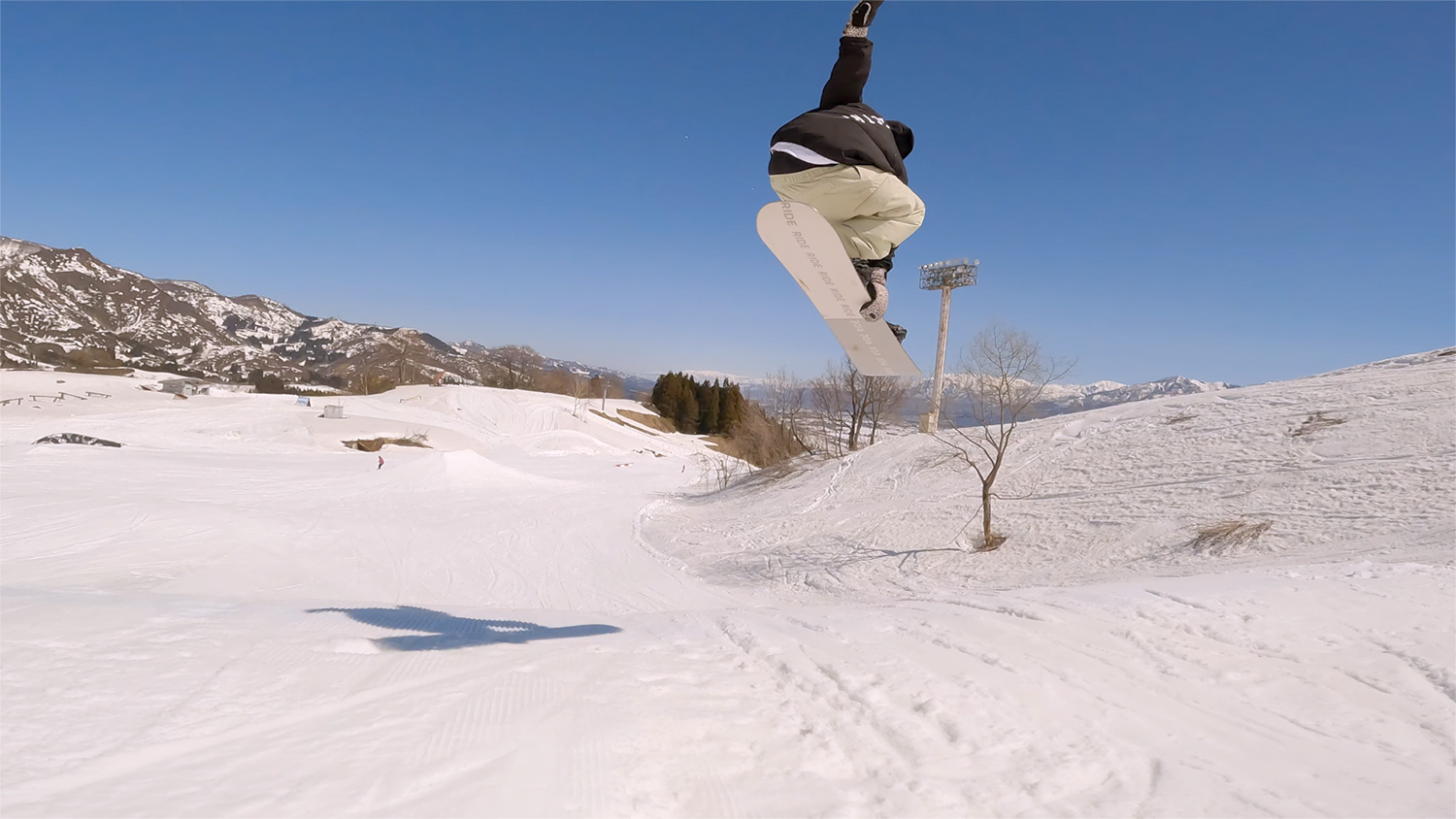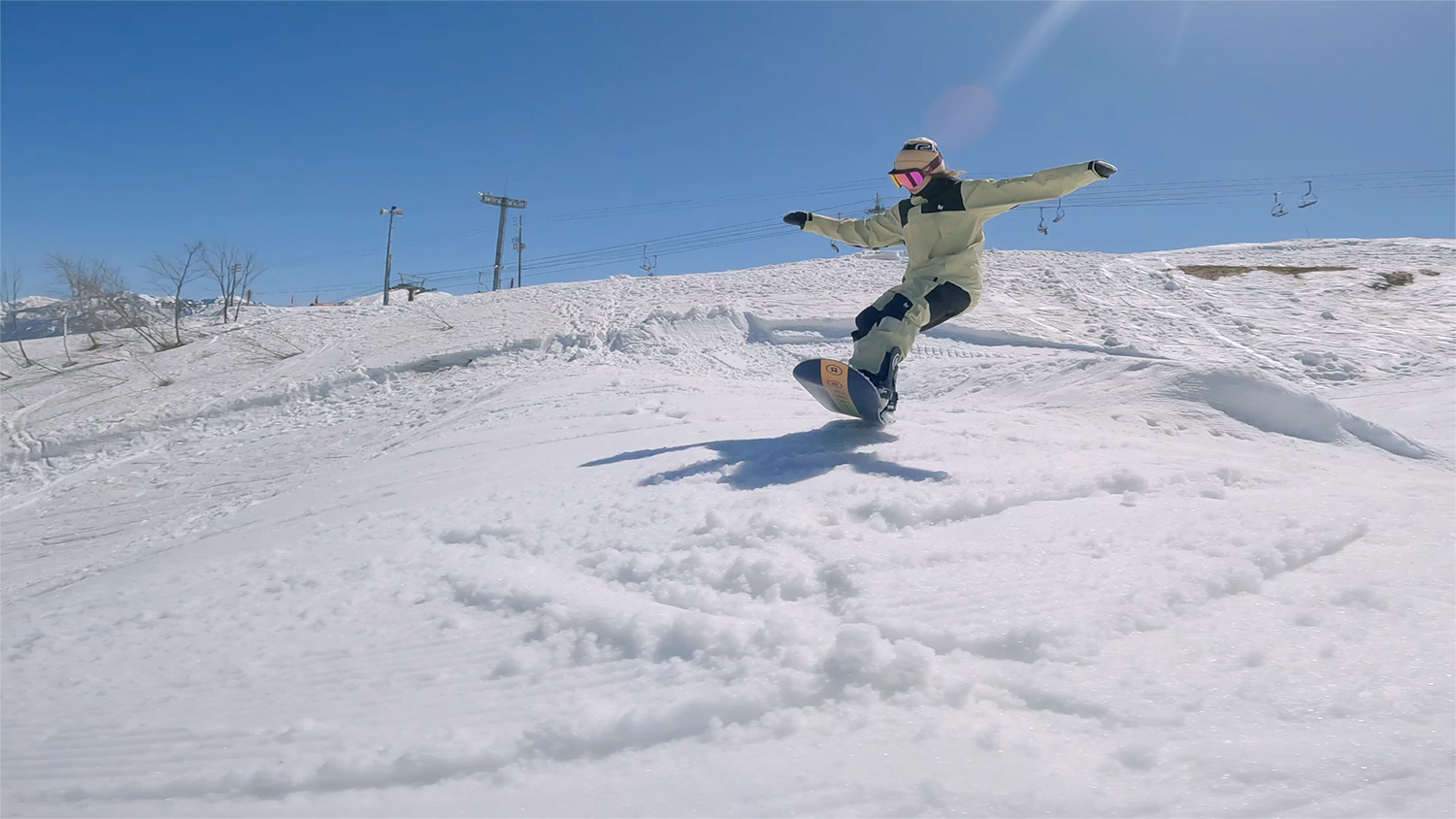 RIDE's men's board, AGENDA, and women's board, HEARTBREAKER, meet both of the conditions mentioned above.Both have a hybrid structure of camber and rocker, and both flex and torsion are extremely soft.What's more, it's a model with excellent value for money, at a fairly low price.It is also attractive that it is easy to purchase even if it is your first board.
Well, rather than a long written explanation of the capabilities of these two cars, it's easier to convey them by watching a movie of them actually test-driving them, so I'd like you to check them out right away.
First up is the men's board AGENDA.The test riderRyota Sumiya.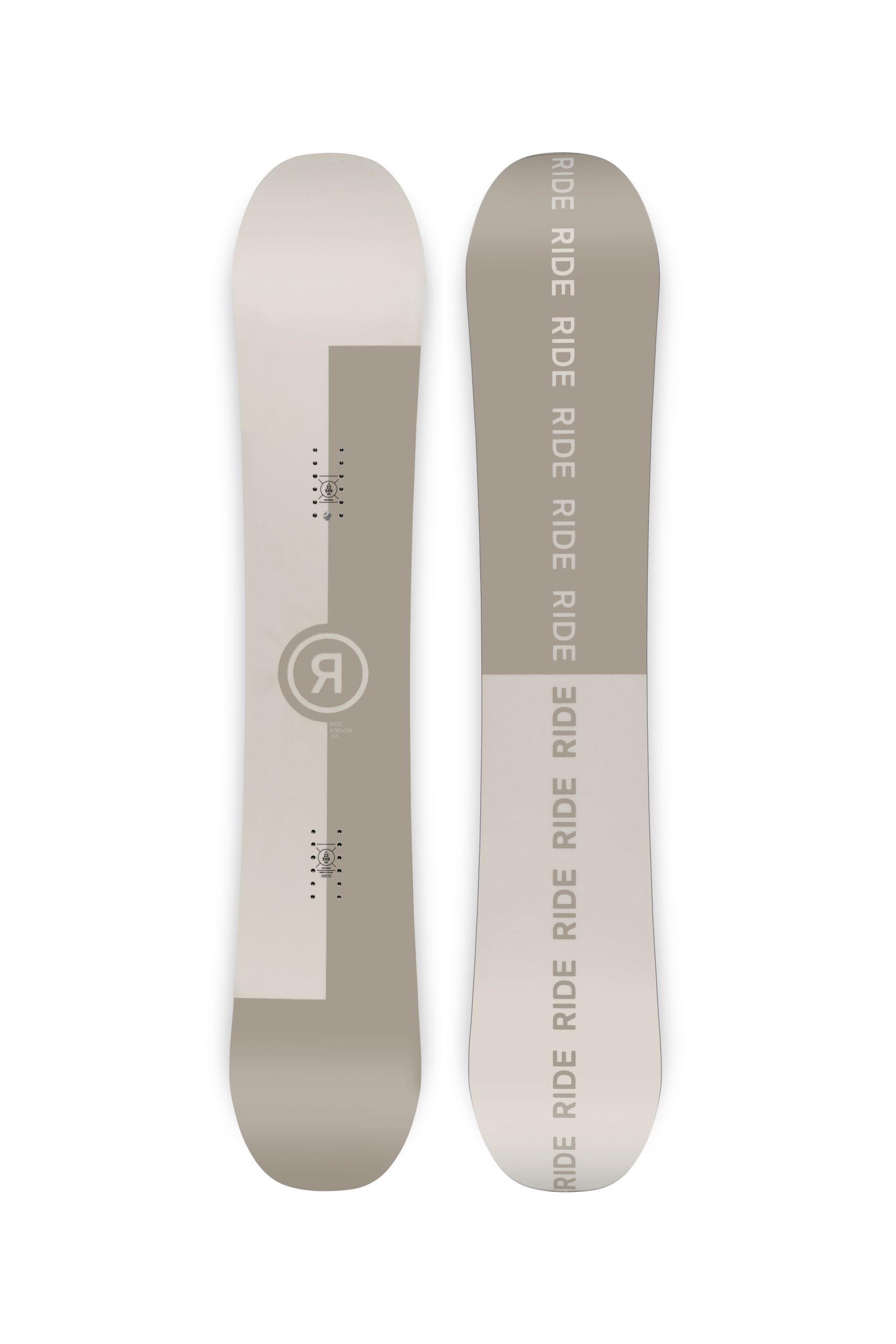 △RIDE
AGENDA
◆Total length: 152cm
◆Waist width: 25.1cm
◆Nose & tail width: 29.3cm
◆Side curve radius: 9.3/7.8/9.3m
◆Recommended stance width: 55.9cm
◆Size variations: 149, 154W, 155, 157W, 158, 161Wcm
◆Price: 63,800 yen
---

Next up is the women's board HEARTBREAKER.The test riderEmi Sudo.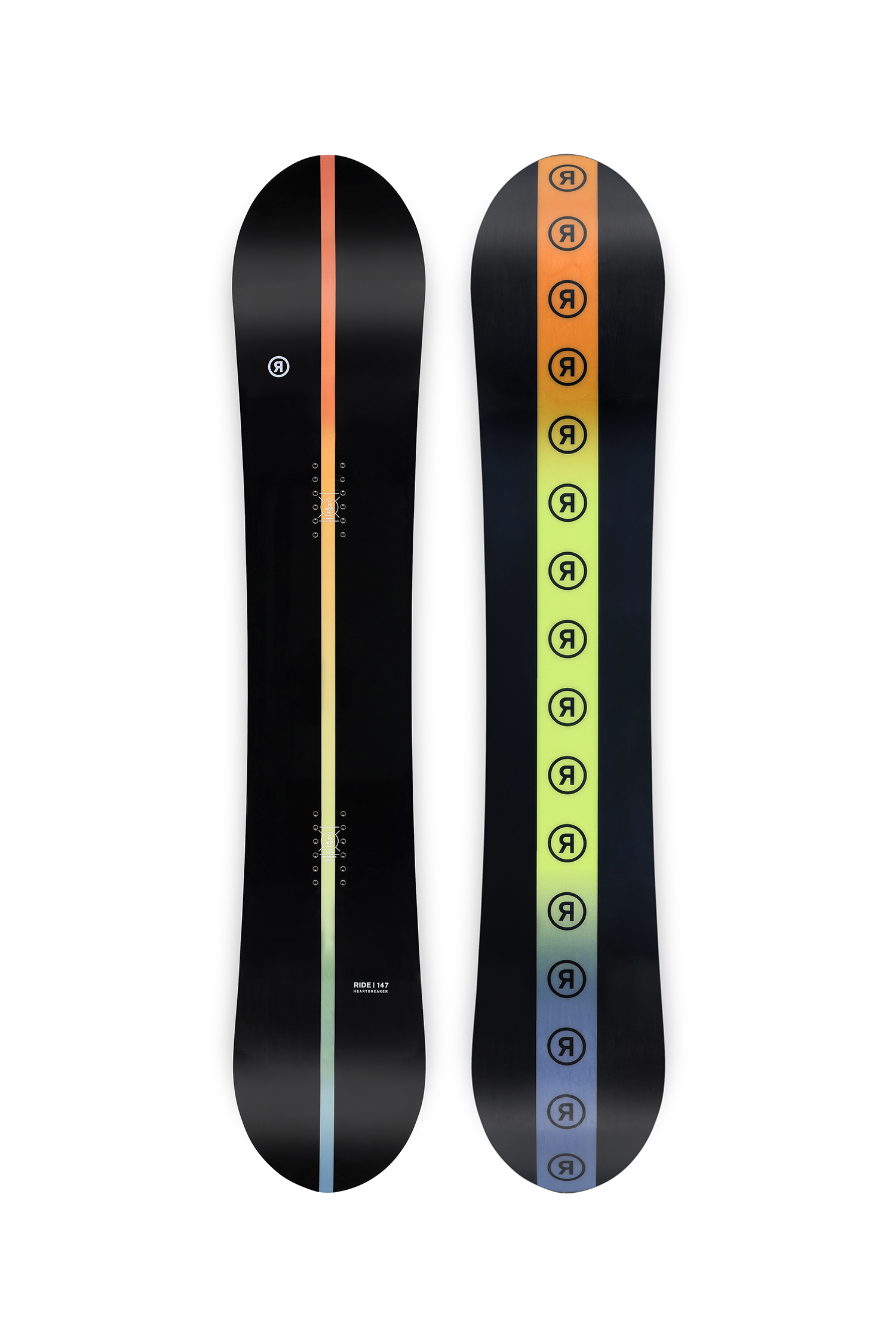 △RIDE
HEART BREAKER
◆Total length: 143cm
◆Waist width: 23.6cm
◆Nose & tail width: 27.7cm
◆Side curve radius: 9.4/6.9/9.4m
◆Recommended stance width: 45.7cm
◆Size variations: 139, 147, 150cm
◆Price: 63,800 yen
You can't improve if you're forced to ride the board.In order to become better, it is important to learn how to ride the board yourself.These two RIDE entry models are sure to make you realize the importance of "riding the board by yourself"!
---
Click here for the digital catalog for this term.