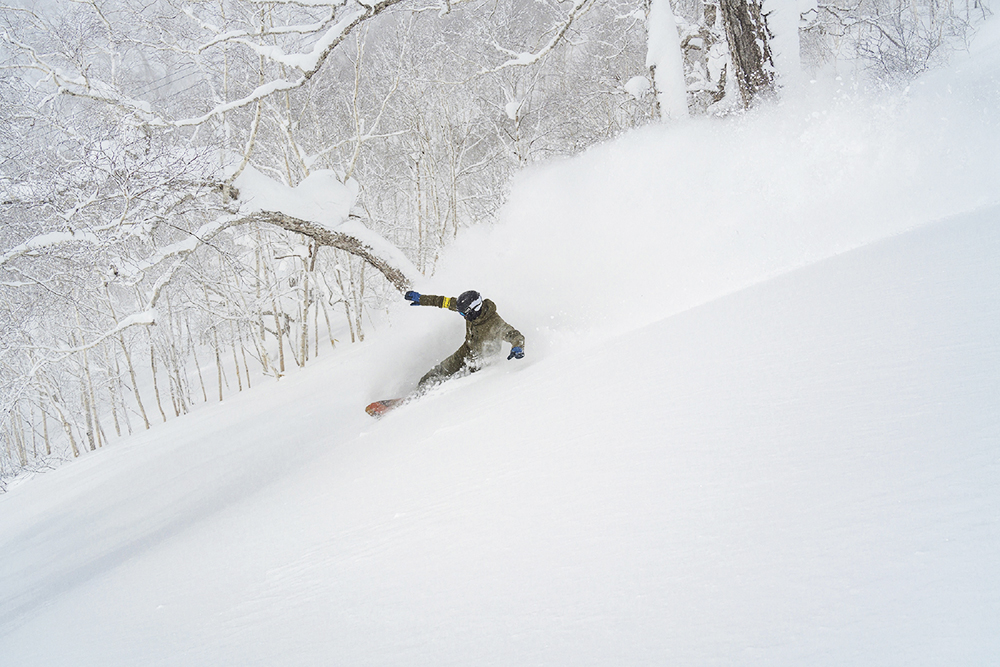 Address: Nakatomamu, Shimukappu-mura, Yufutsu-gun, Hokkaido
Phone number: 0167-58-1111
営業期間 : 2022年12月1日(木)~2023年4月2日(日)(ナイター営業:2022年12月26日(月)~2023年3月31日(金))
business hours :
access :
Car >> About 100 minutes by car from New Chitose Airport
Train >> About 90 minutes by JR from New Chitose Airport Station (Transfer available, free shuttle bus available from Tomamu Station, no reservation required)
Lift fee: 1-day ticket: Adults 5,900 yen, Elementary school students 3,900 yen
4-hour ticket: Adults 5,000 yen, Elementary school students 3,200 yen
Night ticket: 2,500 yen for adults, 1,500 yen for elementary school students
Other
Hokkaido's largest snowboarder's paradise full of light and dry fine powder inland
Shimukappu-mura, Yufutsu-gun, Hokkaido, where Tomamu is located, is an extremely cold place that recorded the lowest domestic temperature of -21 degrees Celsius in the 35.8st century.That's why you can enjoy a very light and dry powder snow that is inland, which is not as good as in Sapporo city or Niseko, and you can enjoy the slippery feeling that is unique to Tomamu. The Fuyuyama Liberation Declaration was sent based on the philosophy of Tomamu's entire ski resort, "I want to enjoy nature as it is."Only those who have received a lecture wearing a helmet and armband after agreeing to the philosophy agreement can enter the advanced liberation area.You can fully enjoy the open tree run peculiar to Tomamu.Of course, there are plenty of non-compacted snow powder areas in the course, and unlike the slopes near the metropolitan area, the powder is not consumed in a blink of an eye in the morning, so take your time and experience the fun of powder. A dreamy snowboarder's paradise.The course straddles two mountains and efficiently turns six lifts to enjoy 2 course variations.Of course, from beginners to experts, from open-burn speed cruising to terrain play and slopestyle, Tomamu will meet your needs.In fact, the slopestyle has a good reputation for the high quality of the items, and it is not crowded.In addition, CAT tours are also very popular every year at Tomamu.The 6DAY CAT tour in the suburbs is held in the Karifuri-dake area, which is about 29 minutes away by car.A professional guide selects the course according to the conditions of the day.You can meet at 20:8 in the morning and enjoy 20 to 4 rides until 6 pm, and you can also enjoy a luxurious lunch at noon.Please enjoy the valuable experience unique to Tomamu this season.