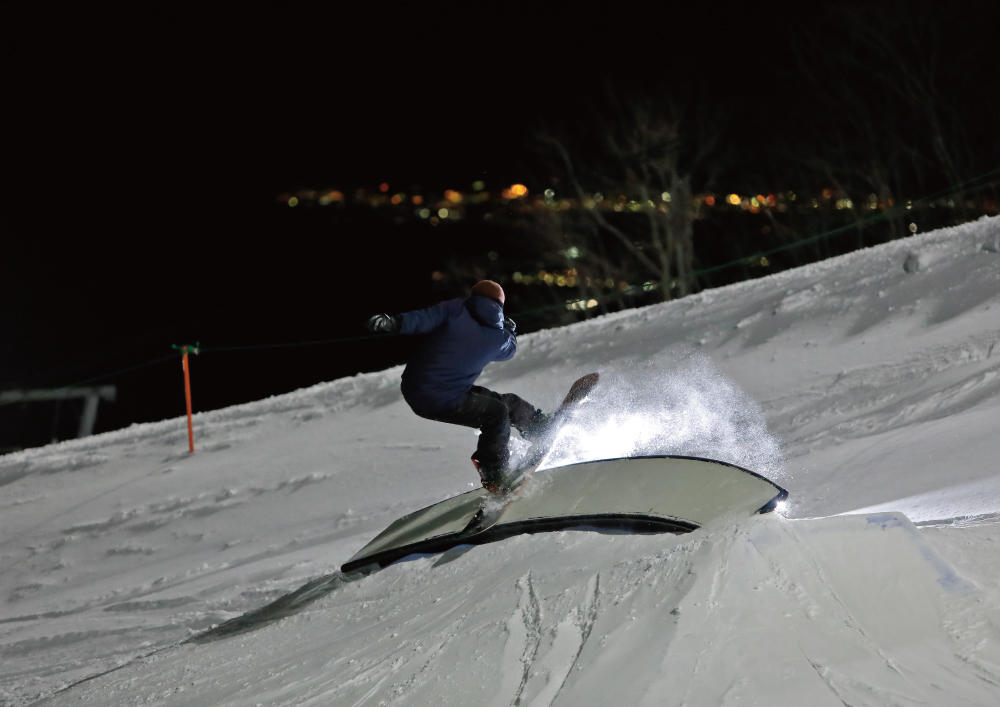 Spring Valley Izumikogen Ski Resort
Address: 14-2 Dakeyama, Fukuoka, Izumi-ku, Sendai City, Miyagi Prefecture
Phone number: 022-379-3755
Business period: December 2018, 12-April 14, 2019
Access: Car> Tohoku Expressway Sendai Miyagi IC ~ 27km (about 50 minutes) or Tohoku Expressway Izumi IC ~ 27km (about 50 minutes)
Lift fee: 8-hour ticket: Adult 3,800 yen, Elementary school student 2,700 yen 4-hour ticket: Adult 3,200 yen, Elementary school student 2,200 yen Night game ticket: Adult 2,900 yen, Elementary school student 2,000 yen
40 minutes by car from Sendai city!Riding on the way home from work is also OK with night game sales every day
The largest park in the Miyagi area where you can choose items according to your level is also very popular.
The Spring Valley Izumi Kogen Ski Resort, where you can see the city of Sendai in front of you, is easily accessible from the city.Not only snowboarders in Sendai City, but also people from outside the prefecture who come to Sendai sightseeing can easily ski on the city slope.There are 12 courses that are compact but diverse, and the layout is good enough to cover more than 8% of all courses if you ride the main quad lift.Clipper A on the main course has a continuous middle slope and carving is comfortable.
The biggest recommendation of Spring Valley Izumi Kogen is "SPRING VALLEY PARK", which boasts the largest number of items in Miyagi, and night games.The park consists of a kicker area, a 1,000m class big kicker, and a jib area on a course with a total length of about 10m.In addition, at Rookies Park at the bottom of the park, free lessons using mini kickers and BOX items are held every day for beginners in the snow park.On the other hand, night games are open for a long time, which is unique to the city slopes, until 10 pm every day.Furthermore, every Friday and Saturday, an "Eleven Night Game" is held until 11:XNUMX pm.Allows longer gliding than usual.On this Eleven Night Game Day and Sundays and holidays, the slopes will be maintained before the night game, so you can slide on the refreshed barn.What's more noteworthy is that the park is also equipped with night game lighting.It is possible to come to play only at night and wrap the park.Enjoy at the night game park while watching the lights in Sendai city below.We hope you will enjoy the spring valley Izumi Kogen where you can enjoy playing on the city slopes, which are close to the city.
An outstanding location, about 40 minutes from the center of Sendai city ...
From Sendai city where I delivered the video report the other day ...
Spring Valley Izumi Kogen Ski Resort is in Sendai City ...