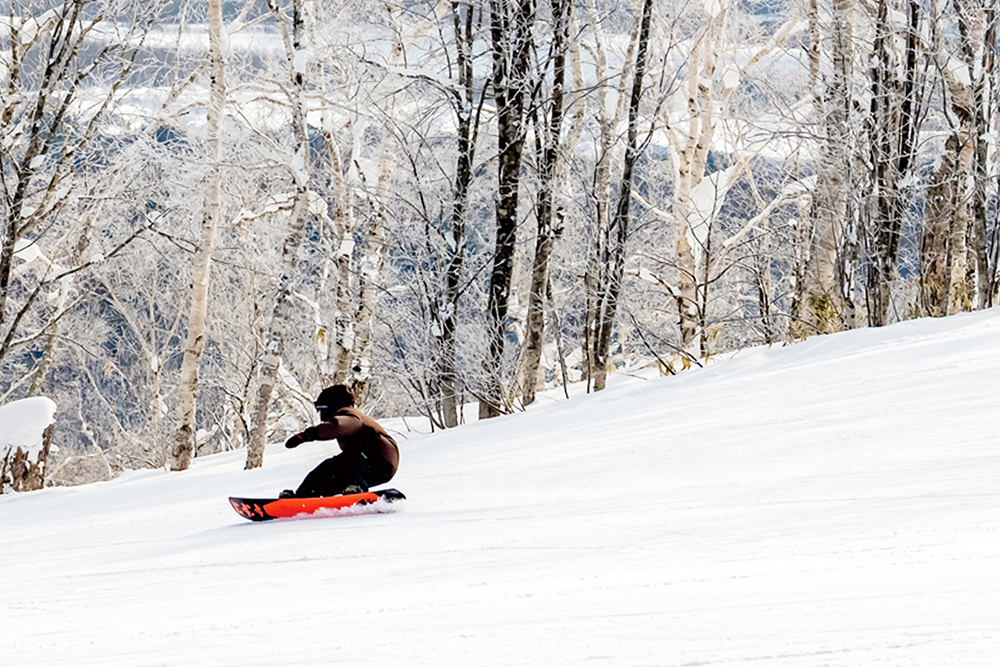 Address: 13 Izumikawa, Rusutsu-mura, Abuta-gun, Hokkaido
Phone number: 0136-46-3111
Business period: Saturday, November 2022, 11 to Sunday, April 26, 2023 (planned)
Business hours: 9:00-20:00 (until 4:17 at the beginning of the season and in April)
access :
Car >> About 90 minutes by car from Sapporo city or New Chitose Airport.
Bus >> About 120 minutes by free bus "Rusutsu" from Kamori Building ③ near Sapporo Station. *Advance reservations required
Bus >> About 120 minutes from New Chitose Airport by paid bus "Big Lands". *Advance reservations required
Lift fee:
25-hour ticket: 27,500 yen for adults, 22,500 yen for middle and high school students, 13,800 yen for children, 65 yen for seniors (ages 22,500 and over)
Top-up 5-hour ticket: 5,000 yen for adults, 4,000 yen for middle and high school students, 2,500 yen for children, 65 yen for seniors (ages 4,000 and over)
*Both tickets can be used in 1 hour increments.
*The top-up 5-hour ticket can only be charged by those who have purchased the "25-hour ticket/Advance 25-hour ticket + 5 (30-hour ticket)".It cannot be purchased with a new IC card.
URL: https://rusutsu.com
Abundant snow and Hokkaido's best grooming barn
Enjoy powder rides and carving turns
Rusutsu Resort is a place where you can enjoy dry powder unique to Hokkaido in a relatively easy way. Rusutsu has 3 courses on 37 mountains, 4 gondolas and 14 lifts.It takes about 90 minutes from Sapporo city and New Chitose Airport, and it is located slightly before Niseko, so it is easy to access, which is a great point for snowboarders visiting from outside Hokkaido.It is also one of the heaviest snowfall areas in Hokkaido, boasting an annual snowfall of 10m, which is enough to create 11 uncompacted snow courses.There is a non-compacted snow course on each mountain, so there is a high possibility that you can aim for snow-faced cranes wherever you go, but if you want to aim first thing in the morning, the Heavenly area at the innermost part of Mt. Isola is recommended.There are two uncompacted snow courses, "Heavenly Canyon," which stretches 1,850m from the summit to near the bottom, and "Heavenly Spirit," which drops into Heavenly Canyon from Heavenly View.One of the reasons why many powder freaks gather here is that you can fully enjoy the powder ride in Hokkaido-like locations, such as the tree run that slides through coniferous forests such as Japanese larch.
We also want you to experience the comfort of the grooming barn, which is synonymous with Rusutsu.It has a reputation for its high snow grooming skills, and is highly rated by professional riders. The snow groomers with over 15 years of experience are at the forefront of the snow groomers. No matter how much speed you increase, the edge will not be caught by the snow.Since people are distributed over various courses, it is not so crowded, so you can enjoy turns using the entire wide barn without worrying about people.Rusutsu's snow compaction technology makes it easy to slip and connect lines while searching for swells and topography.Rusutsu is also a slope where you can rediscover the pleasure of turning and free running.
In addition, there is a snow park that can be enjoyed according to your purpose, such as the "Freedom Park" where lanes and items are divided according to your level, and a bank zone that makes use of the terrain where you can play while flowing from top to bottom.Rusutsu offers a wide variety of courses that are too large to cover in one day.
This season, "Fu ..." at Rusutsu Resort in Hokkaido
January 2021, 1, Hokkaido Rusuturizo ...
A little later than originally planned, but...
Hokkaido Rusutsu Resort is a world ski tourism ...