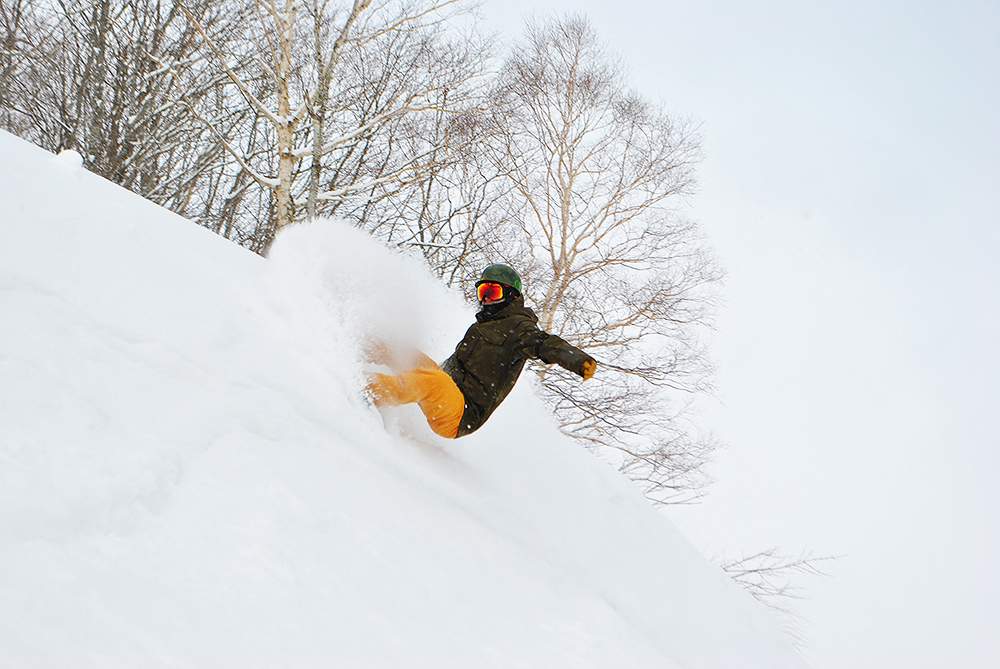 Address: 3447-1 Meihookuzumi Mizusawagami, Gujo City, Gifu Prefecture
Phone number: 0575-87-2811
Business period: December 2020, 12 to April 12, 2021 (planned)
Business hours: Weekdays 8:00 to 16:30, Saturdays, Sundays, and holidays 7:30 to 16:30
access :
Car> About 30 minutes from Gujo Hachiman IC on Tokai Hokuriku Road
Train> Get off at Gujo-Hachiman Station on the Nagaragawa Railway, and take a taxi for about 30 minutes.
Lift fee: Weekday 1-day ticket: Adult 4,300 yen, Child 2,000 yen, Holiday 1-day ticket: Adult 4,700 yen, Child 2,000 yen
Terrain play is also the most interesting
A friendly ski area for all snowboarders
About 472 minutes from the Tokai Hokuriku Expressway Gujo Hachiman IC via the Seseragi Kaido (National Highway 30), Meiho Ski Resort in the Oku Mino area.Easy access from Toyota and Shizuoka by connecting to the Tokai Kanjo Expressway.There is room for 3,500 parking lots. A well-balanced ski resort with four quad lifts and one pair lift to comfortably fly from steep slopes, and gentle slopes that beginners can practice with peace of mind.The course name is prefixed with α (beginner) β (intermediate) γ (advanced), and the place where you can clearly see the level is also a good point of Meiho Ski Resort.Although it is not large, it has many stable mid-slopes and you can enjoy carving comfortably.The peak is the highest in the Oku Mino area at an altitude of 4m, and the snow quality is also good.In addition, we will introduce the latest artificial snowmaking machine and maintain the best condition at all times with a thorough slope maintenance system.It's a ski resort that will keep snowboarders entertained until the end of the season.
The specialty of Meiho Ski Resort is the long course of 5000km named α5.Even beginners can slide on the slope with plenty of room, but if you carve a wide burn from the middle of the road at full throttle, even intermediate and advanced riders can cruising very comfortably. In the middle of α5000, a terrain park appears with a good balance.The terrain park is a common item for everyone to enjoy in their own way.It is good that you can enjoy it enough even at the beginner level just by climbing the wall a little.PARK HYWOD produced by Makiya Mizobata will also appear this season.
A platform for young Japanese snowboarders...
Singer-songwriter Tomohito Higashida...
"I keep saying 'nothing nothing'...