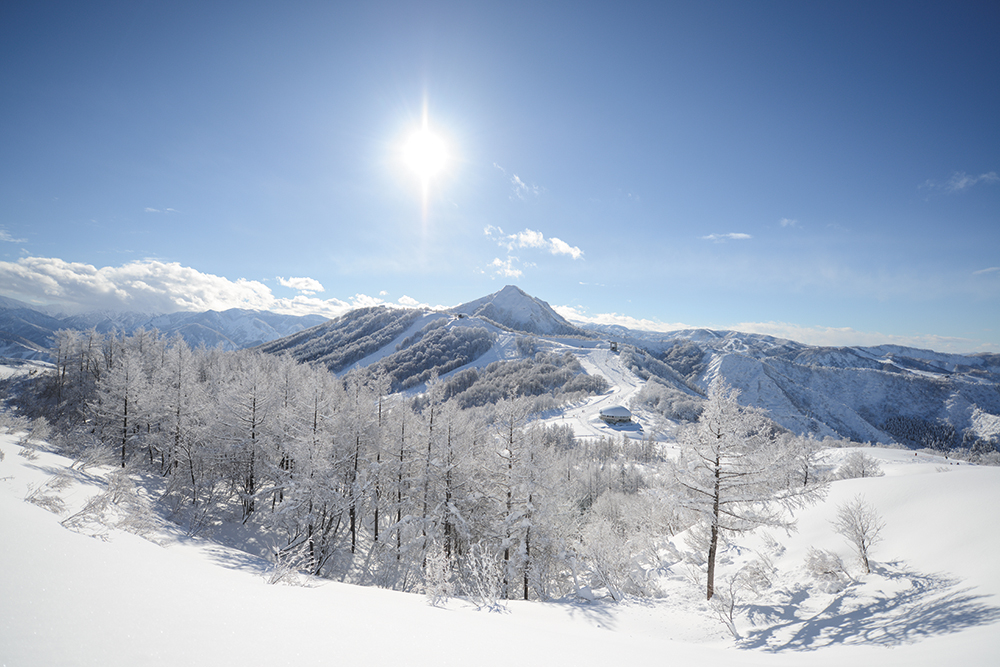 Address: 2056-108 Maiko, Minami Uonuma City, Niigata Prefecture
Phone number: 025-783-4100
Business period: December 2020, 12 to April 18, 2021 (planned)
Business hours: (Weekdays) 8: 30-17: 00 (Saturdays, Sundays, and holidays) 8: 00-17: 00
【ナイター営業期間】12/30~1/3、期間中(1/9~3/13)の土日16:00~20:00
access :
Car> 1 minute from the Shiozawa-Ishiuchi IC on the Kan-Etsu Expressway
Train> About 20 minutes by free shuttle bus from Echigo Yuzawa Station on the Joetsu Shinkansen
Lift fee:
1day pass: Adults 5,000 yen, junior high and high school students 55 years old and over 4,500 yen, elementary school students 3,000 yen
Night game ticket: Adults 1,000 yen, junior high and high school students 55 years old and over 800 yen, elementary school students 500 yen
Enjoy a freeride at Maiko where 2021 FWQ Freeride Maiko 1 * will be held
Maiko Snow Resort is a slope where you can fully enjoy free riding in a location that is only 1 minute from the interchange.This is because there are courses where you can enjoy freeride in each of the three areas "Okusoechi", "Nagamine", and "Maiko" that make up the slope, and you can play down according to the conditions.
In the Okusoechi area, in addition to the two non-compacted snow areas, the tree run area, which requires advance application, has been released since last year.It's perfect for anyone who wants to start practicing the tree, as they can return to the course no matter where they slide down.In the following Nagamine area, there is a run-run course where you can enjoy a super long ride while hitting countless walls.It's up to you to enjoy the terrain that appears here and there, or to choose the Off-Piste Zone Peak Performance for the finest powder during snowfall.In addition, there is a non-compacted snow zone in the upper part of the Maiko area located on the right side when it snows.The slope is moderate, and it is enough to slip after a lot of snow.
This year, "Free Ride World Qualifier 1 *", which is a prelude to the global tournament "Freeride World Tour", will be held in this Maiko area.It is probably because of the image of Maiko = Freeride that Maiko is becoming established as the venue for FWQ at the third event this year.This tournament is a one-star that even beginners can easily participate in.If you want to test your gliding ability, please join us and draw your own line on a pure white snowy mountain.
Maiko, who is generally slippery and safe, is a slope that helps her improve her free riding.Let's enjoy Maiko who will satisfy everyone from those who want to experience the fun of free riding to those who are apt.
Release of application-based tree run area and ...
Scheduled to open on 12/14!Maiko, Nagamine ...