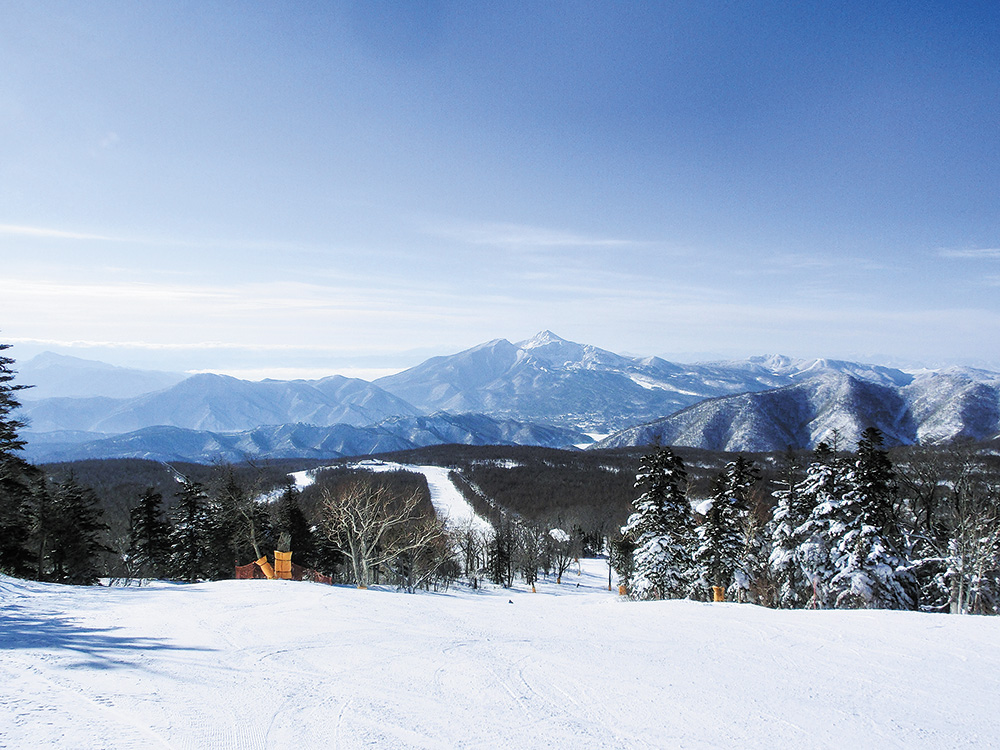 Address: Hibara Arasunasawayama, Kitashiobara-mura, Yama-gun, Fukushima Prefecture
Phone number: 0241-32-2530
Business period: December 2017, 12-May 1, 2018 (planned)
Access: Car> Tohoku Expressway Koriyama JCT ~ Ban-etsu Expressway Inawashiro Bandai Kogen IC ~ 24km (about 35 minutes)
Train> Tohoku Shinkansen Koriyama Station-Direct shuttle bus (about 100 minutes)
Lift fee: 1-day ticket: Adults 4,700 yen, Master 4,100 yen, Children 3,500 yen 4-hour ticket: Adults 4,100 yen, Master 3,500 yen, Children 3,000 yen
Over 157 days long business until Golden Week
A snow resort boasting the No. 1 gliding distance in Tohoku with abundant snow quality and amount of snow
Grandeco Snow Resort is located in Fukushima prefecture, which is one of the longest-running resorts in Japan.With a base of 1,010m and a mountaintop of 1,590m, it boasts the highest altitude in the area, and it has abundant snowfall and high-quality snow that enable long-term business.The course is long vertically, and all lifts are high-speed lifts and hooded, so even in the top season, it is free from the cold and will carry you to the top of the mountain.The scenery seen from the top of the mountain carries a forest of hoarfrost, and you can enjoy a long run with a maximum gliding distance of 4,500m in a unique scenery.
As the name Dekodaira suggests, the area around the Grandeco area is mainly composed of gentle slopes.Since the gentle slope to the middle slope continues intermittently from the gondola mountaintop station to the foot of the mountain, even beginners and beginners can glide with confidence.From this year, the lavender B course park on the hillside has been relocated.Renewed to the longest slope park in the area with about 1,000m.All the items are safe for beginners to enjoy, so use a gondola to slide a long course and run through the park a little.Such a way of slipping is recommended.
The biggest topic of this year is to hold various events and campaigns related to "25" to celebrate the 25th anniversary of the opening.Discounts on lift tickets, photo posting campaigns using Instagram, "25 Festival Day" where something happens on the 25th of every month, etc.Others will be added one after another.In addition, the ski center has undergone a major renewal.The restaurant menu has also been renewed, and the popular menu at the time of opening has been revived!There are many recommendations, but I would also like you to try the local ramen "Yamashio Ramen" in the Aizu Urabandai area.
The base is 1,010m, the summit is 1,59 ...