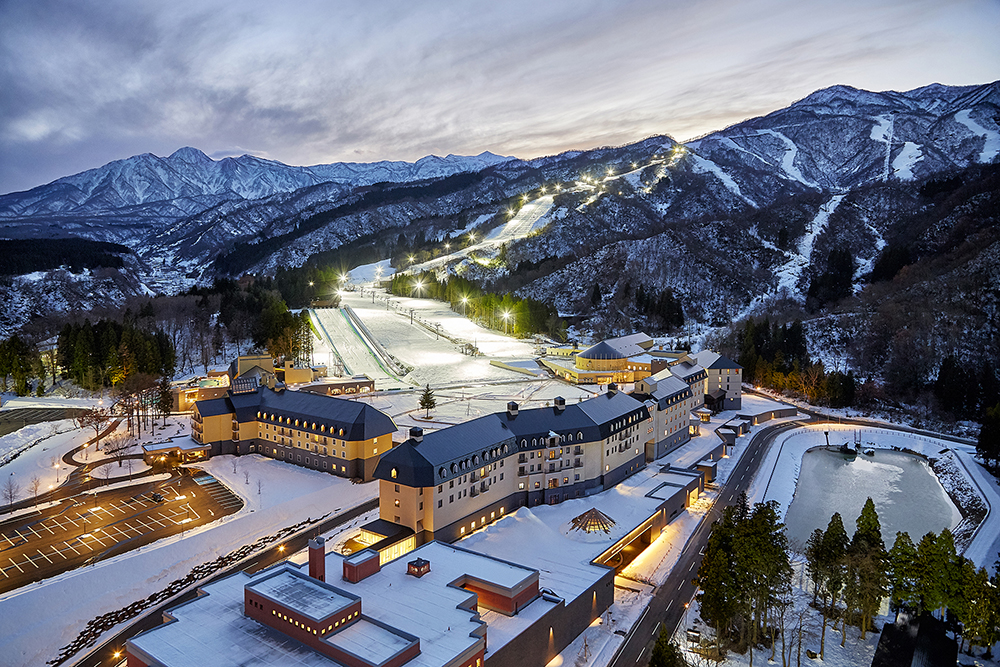 Address: 1966 Ryozenji, Myoko City, Niigata Prefecture
Phone number: 0255-75-1177
Business period: December 2022, 12 (Friday) to mid-May 16 (planned)
business hours :
access :
Car >> About 10 minutes from the Arai Smart IC on the Joshinetsu Expressway. (You can arrive smoothly without having to drive on steep and long mountain roads)
Train >> 1 hour 46 minutes from Tokyo to Joetsu Myoko Station on the Hokuriku Shinkansen + about 30 minutes by free shuttle bus (reservation required).
Lift fee:
[Economy class (lift operating hours: 8:30-16:00)]
1-day ticket (early season/spring season): (19-59 years old) 4,500 yen, (7-18 years old) 3,200 yen, (60 years old and over) 3,800 yen
1-day ticket (high season): (19-59 years old) 6,000 yen, (7-18 years old) 3,800 yen, (60 years old and over) 5,000 yen
[First class (entry possible from 8:00)]
An additional charge of 1 yen for those aged 19 and over and 2,000 yen for those aged 7 to 18 will be added to the above amount per day (up to 1,000 people per day).
Experience a world-class freeriding zone in Niigata
Lotte Arai Resort is conveniently accessible, just 10 minutes from the Arai Smart IC on the Joshinetsu Expressway and about 30 minutes by shuttle bus from Joetsu Myoko Station by train.Mt. Okenashi, which is said to have the highest amount of snow in the Myoko area of ​​Niigata Prefecture, is said to be rich in snowfall. Arai has a special appeal and is visited by many snowboarders who love powder. "Anyway, it's fun," "It's smooth," and "I had the best experience." Everyone who visits Arai is highly satisfied and becomes more and more addicted to its charm.
In the peak season, there is 4-5m of accumulated snow, and attractive slopes spread out from the peak area of ​​the mountain, which is perfect conditions for the main skiing area.Layers of powder snow pile up on the slopes, and even if you make a powerful deep powder turn, you can freely draw lines at full speed without feeling uncomfortable when you hit the bottom.
In addition, Arai has released a world-class full-fledged free riding zone.While dealing with a variety of difficult management issues, including avalanches, it operates state-of-the-art operations that go beyond the conventional wisdom of domestic snow resorts.Of course, even in the management area, it is prohibited to enter the completely restricted zone.Some areas will be closed in case of dangerous conditions, and everything is subject to local rules.By having the awareness of skiing at your own risk and with sufficient safety in mind, you can leave your own line on a slope without a track, or roll up the spray on a dynamic powder turn that makes the most of the terrain.You can enjoy high-level riding that you have never experienced before.
In addition to the appeal of riding, Arai is also highly evaluated for its extensive facilities and services.Comfortable hotels, high-quality meals, and activities that offer valuable experiences.