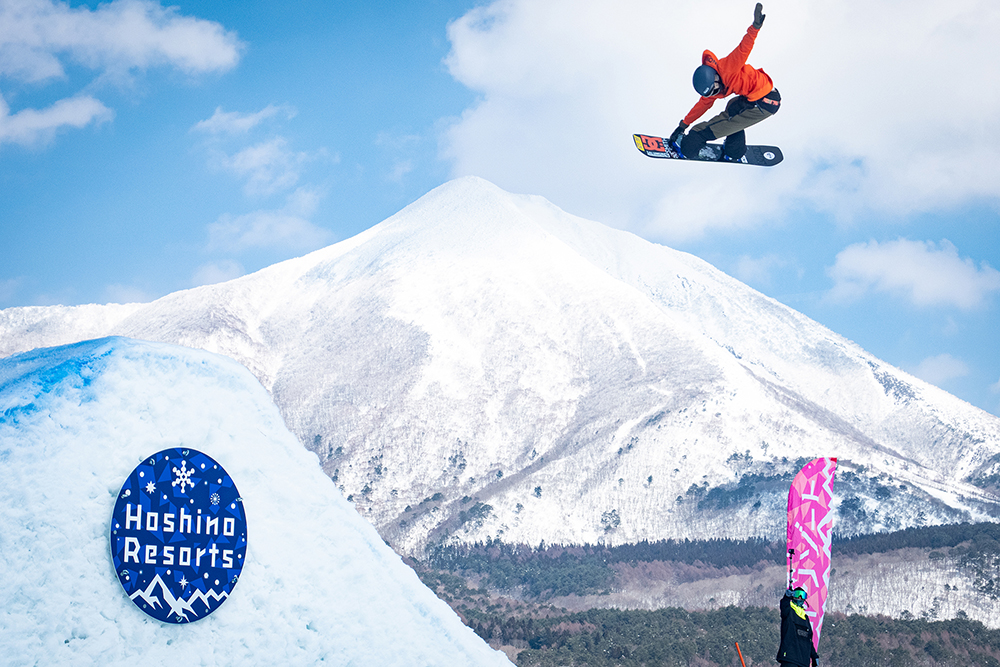 Hoshino Resorts Alts Bandai
Address: 6838-68 Shimizudaira, Oaza Sarashina, Bandai-cho, Yama-gun, Fukushima Prefecture
Phone number: 0242-74-5000
営業期間 :2022年12月23日(金)~2023年3月26日(日)(ナイター営業日:2022/12/31~2023/3/4の毎週土曜日、1/2、1/8)
business hours :
access :
By Car >> About 10km and 15 minutes from the Bandai Kawahigashi IC on the Ban'etsu Expressway via Tohoku Expressway Koriyama Junction
Train >> 15 minutes by free shuttle bus from Bandaicho Station on the JR Ban'etsu West Line (reservation required)
Lift fee: 1-day ticket: 4,900 yen for adults, 3,700 yen for middle and high school students, 2,300 yen for elementary school students, 60 yen for seniors (ages 4,500 and over)
Complete revival of the park's sanctuary!
Four parks that can be enjoyed by theme are further enhanced
Hoshino Resorts in Fukushima Prefecture, which is visited by many snowboarders from the Tokyo metropolitan area as one of the most popular snow resorts in Japan Alts Bandai.The best location of Mt. Bandai towering in front of you and Lake Inawashiro spreading out at the foot of the mountain is so exciting that you can just stand at the peak and enjoy the view.big5The terrain and slopes, which are divided into two areas and have their own enjoyment, have the charm of being enjoyable from morning till evening.As a whole, there are many slopes facing south, and gliding in the pleasant sun is also a charm unique to Alts Bandai.A generous burn is also very suitable for carving and beginner practice.And for snowboarders, the fulfillment of the snowboard park here at Alts Bandai is the biggest attraction.A digger team with abundant skills who has experienced numerous international competitions in the past has created the best park to meet various needs.A step-up park where beginners who try the park for the first time can enjoy it safelyforStep-up park for beginners to intermediate and advanced playersfor Middle & expert, Hoshino Resort contract rider Miyabi Park, which is an international level super-large class created at the request of Miyabi Onitsuka, is fully compatible with the level.The playable park, which is very popular with people who want to play a little more, allows anyone to enjoy banking in their favorite style and double the fun of snowboarding.Alts Bandai has been at the forefront of the park so far, but it is said that it will aim for further enhancement this season.You will also have many chances to meet many professional riders during the season.On the other hand, starting contact with Nekoma Ski Resort on foot is also very interesting and doubles the fun.I want you to experience the charm of the ever-evolving Alts Bandai.