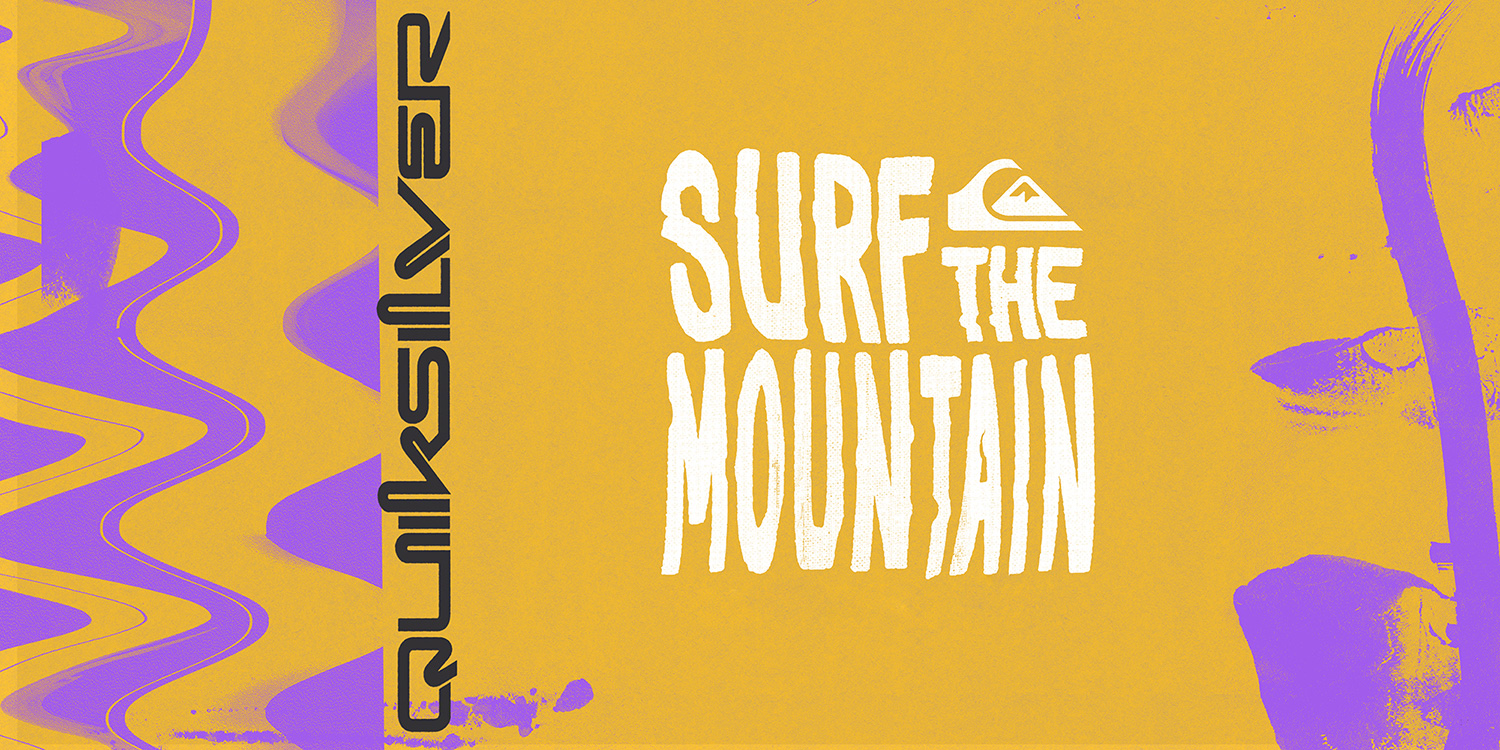 QUIKSILVER was born in 1969 as a boardshorts (surfing shorts) company by two Australian surfers.After that, its innovative design and style quickly spread to surfers all over the world.Then, in the 2's, he entered the snowboarding industry, which is the same as the one in the 90's.Wear with neon and primary colors didn't take long before it became the focus of sensitive snowboarders at the time.Thirty-five years later, QUIKSILVER has firmly established itself as a leading brand of snowwear with the world's top riders including Travis Rice, Mathieu Crépel and Austin Sweeten on the team. There is.In addition, snowwear with high performance and fashionability continues to be supported by many snowboarders.
The concept of this season that QUIKSILVER advocates is "SURF THE MOUNTAIN".It is a concept that can be said to be a return to the origin unique to a brand with surfing roots, and at the same time it is a concept that is perfect for the current trend of the current scene where attention is focused on freeride.Therefore, I decided to talk to four Japanese riders (Ikuumi Imai, Takahiro Taniguchi, Kaito Jinguji, Atsushi Ishikawa) who belong to the QUIKSILVER Japan team under the theme of "each" SURF THE MOUNTAIN "".
Photo: Taro Koeji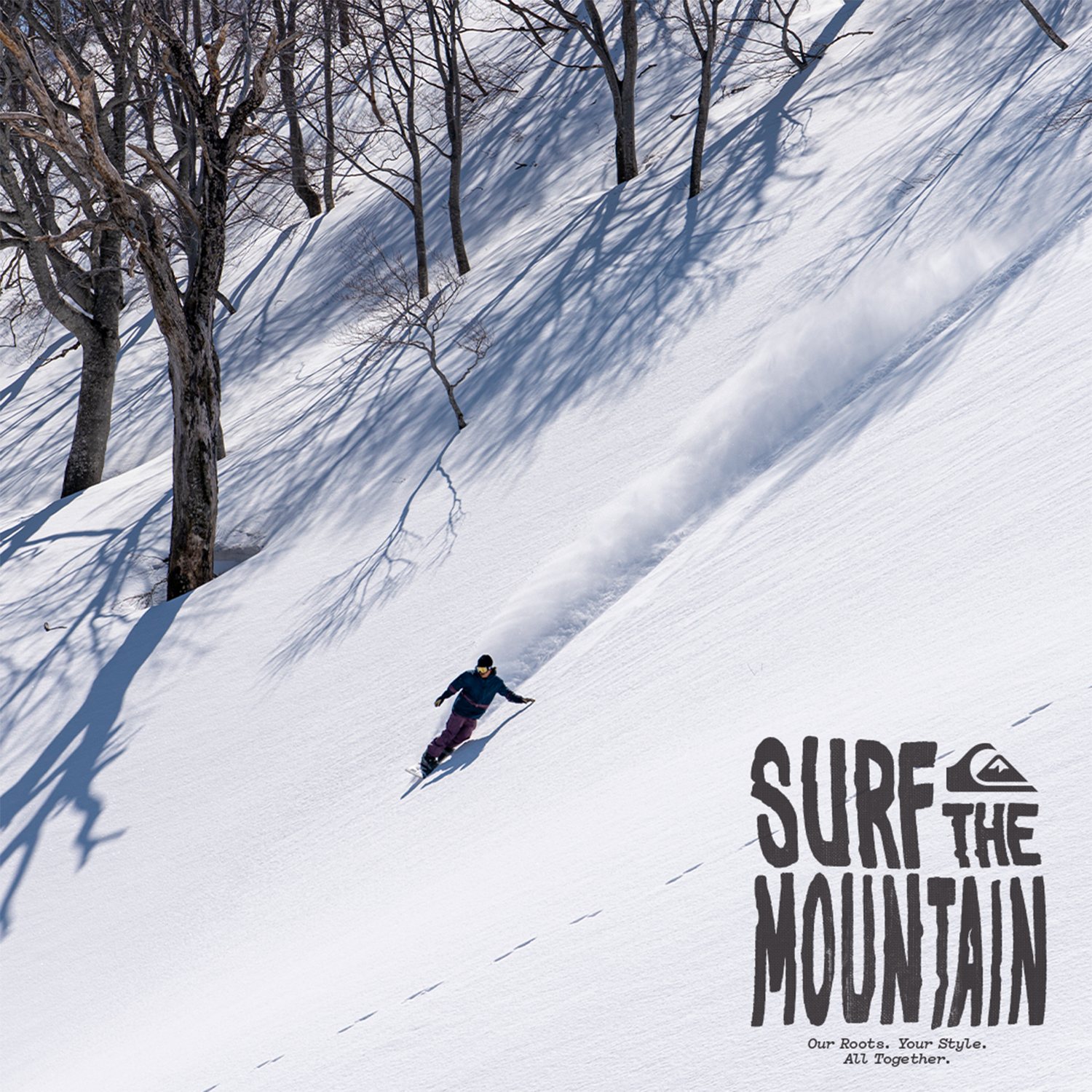 Ikumi Imai
Ikumi Imai
You can feel more harmony with nature
"I also surf, but I think snowboarding and skateboarding are different ways of riding, because I'm a regular surfer and skateboarder, but only snowboarding is Goofy, so Link I don't think there are many movements (laughs). However, I feel that there is a part of the feeling of riding a board, and especially when it comes to snowboarding and surfing, there is a part that is connected in terms of harmony with nature. In the field of back country where you shoot, the conditions are different depending on the time of the day, and surfing is completely different for each wave, so I wonder if it is similar to skate according to that. However, when I think that I can play like this because of the snow and waves, it's still connected. It's a place where it would be a problem for me to lose both. I want to continue having fun. "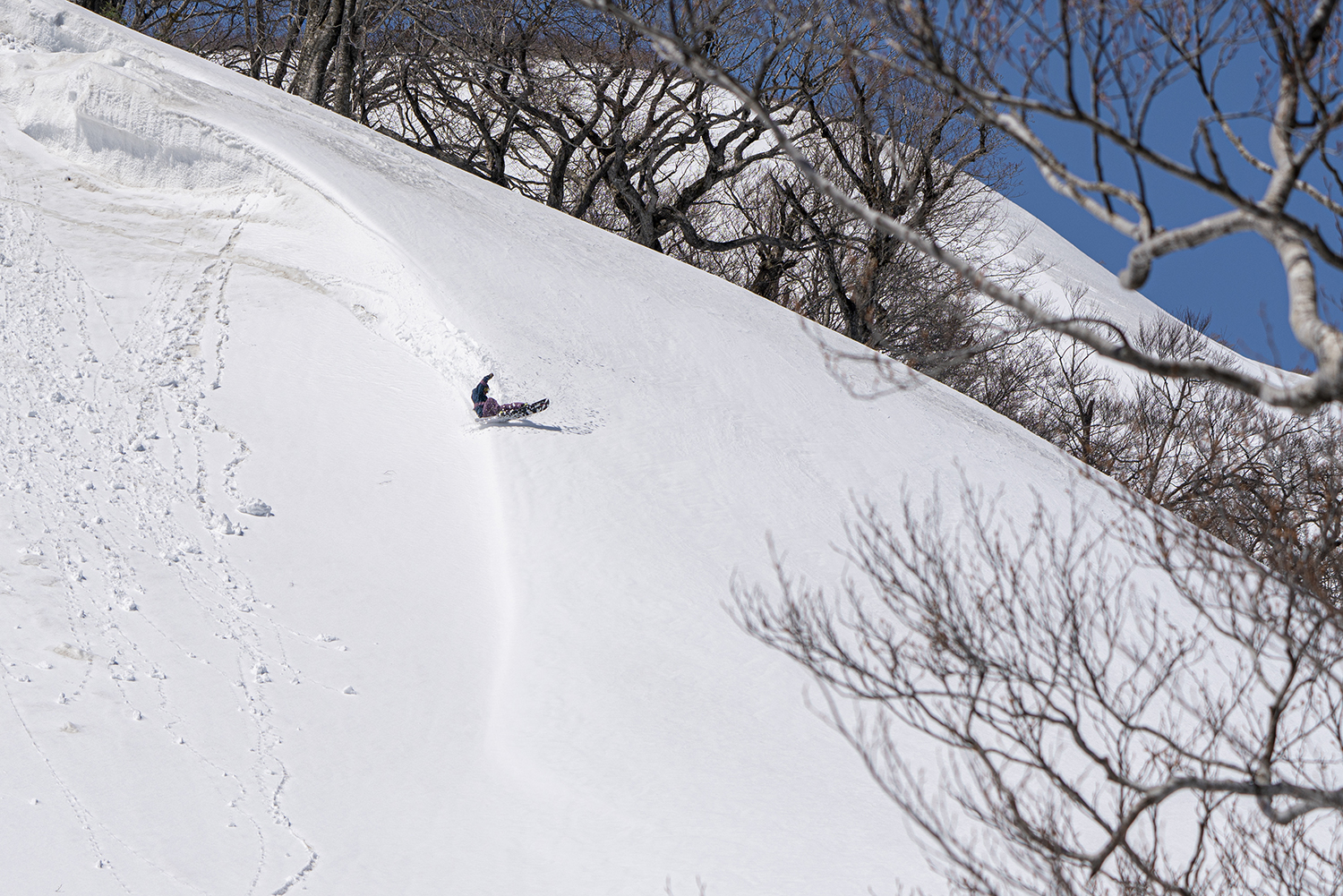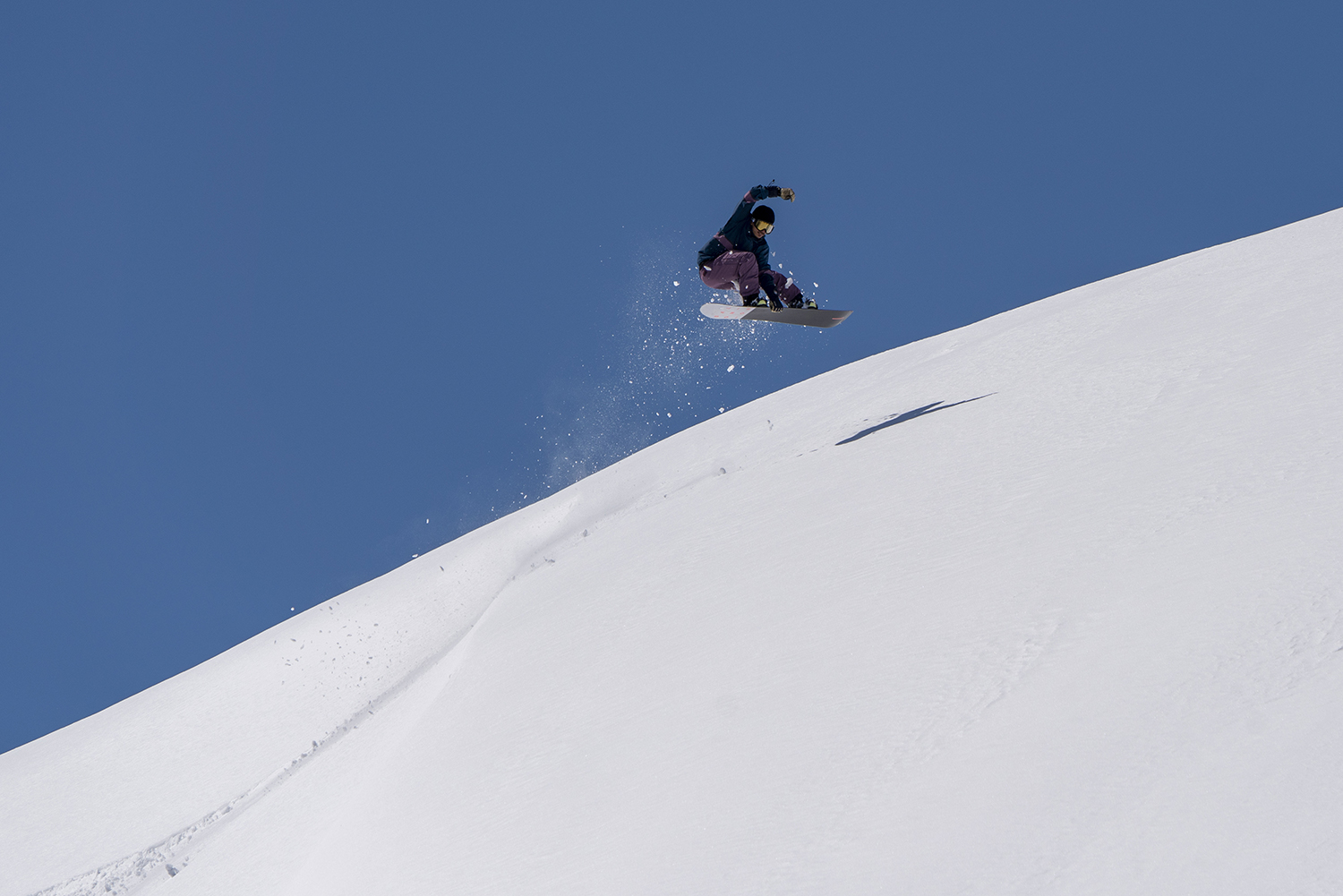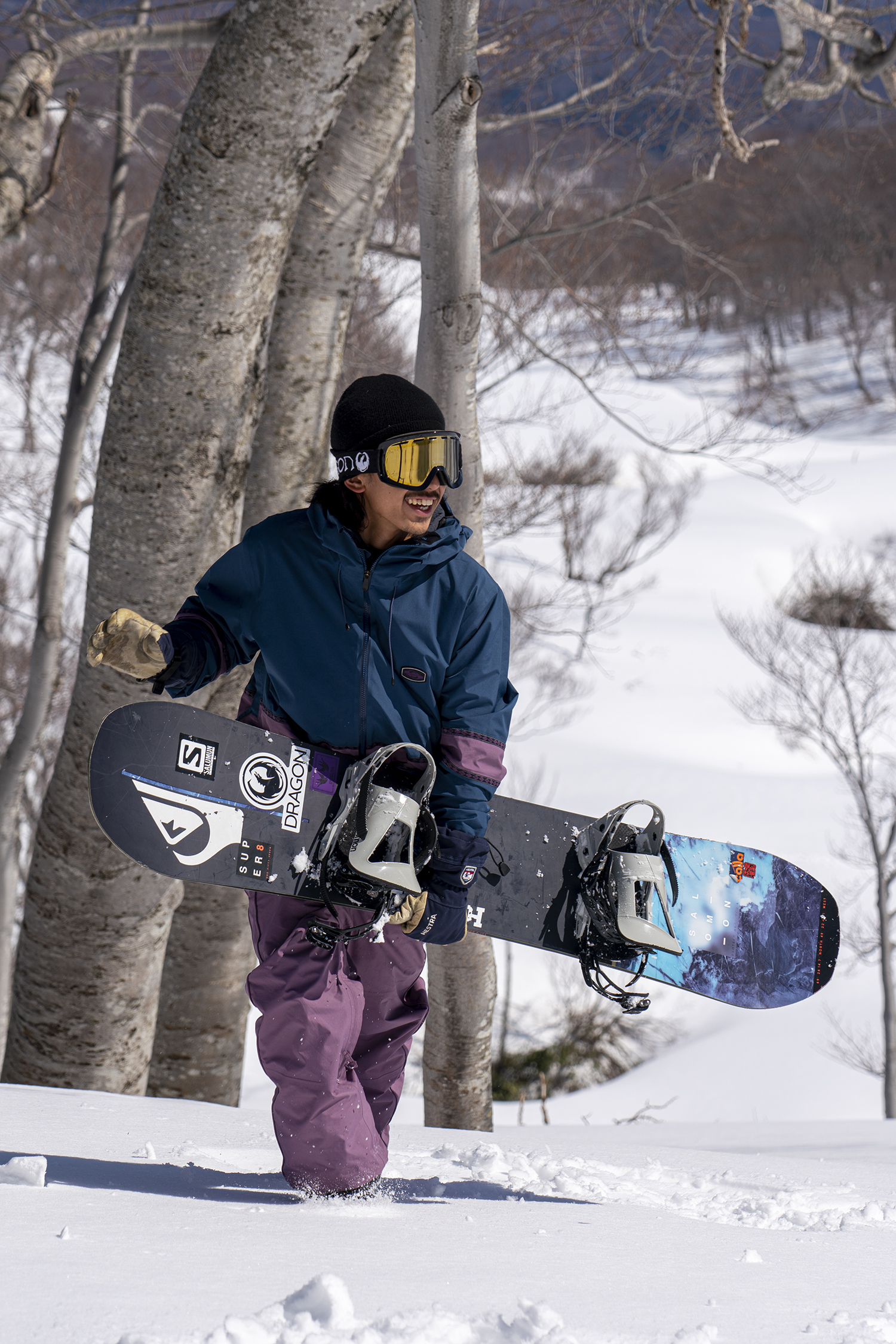 Ikumi Imai Profile
Born September 1996, 9, lives in Nagano prefecture.He joined the national team as a high school student, and although he fought in the world championships of Pipe, he took the opportunity of injury to put a period in the competition.After that, I was inspired by New Zealand, which I visited with Shin Miyajima, and started shooting activities with the backcountry as the main field. In 3, a mountain freestyler who won a personal part in a new project INK MOVIE newly set up by a world-famous snowboarder representing Japan and blows a new wind into the Japanese snowboarding scene such as decorating the cover of a magazine.
instagram account
---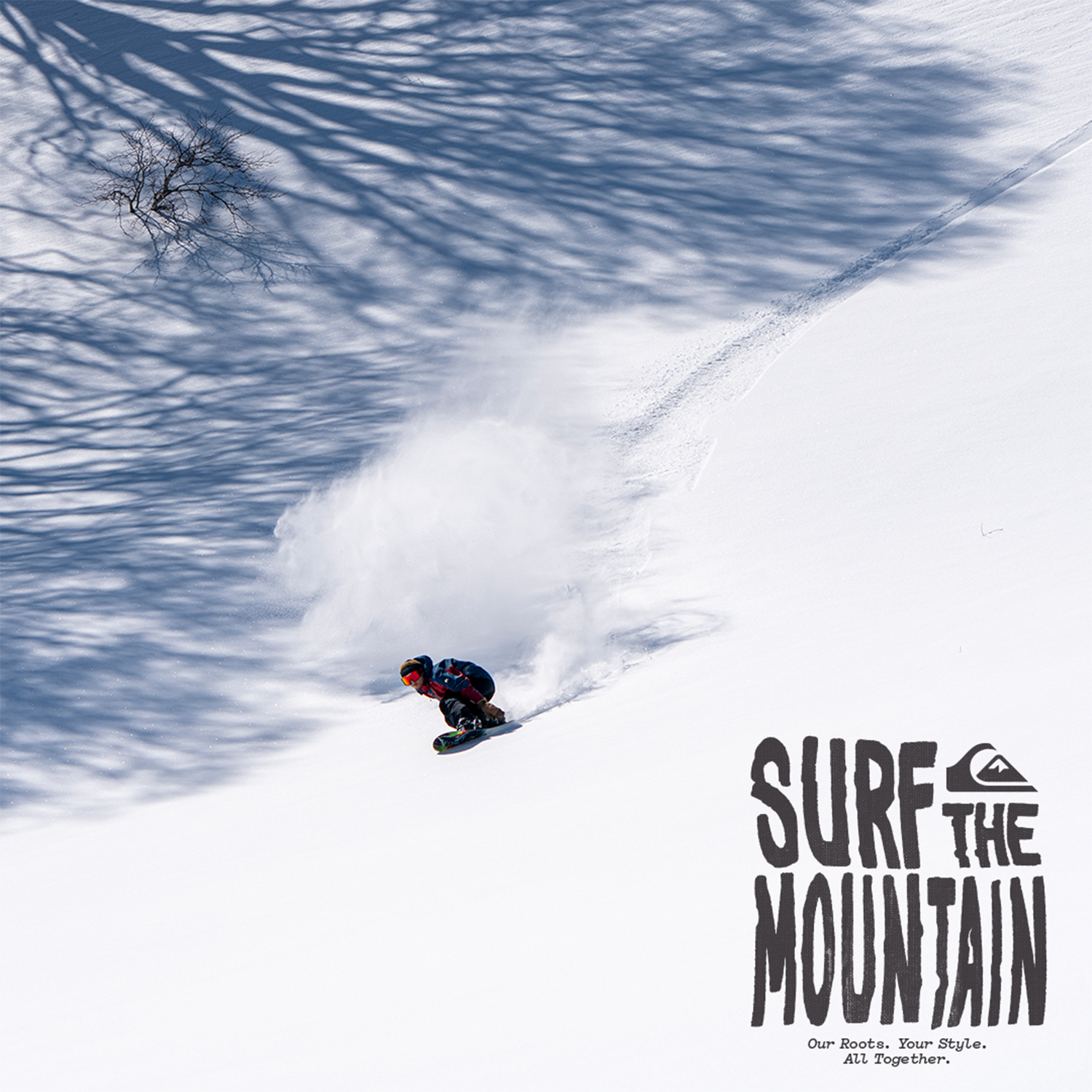 Takahiro Taniguchi
Takahiro Taniguchi
Glide like yourself according to the conditions of the once-in-a-lifetime meeting
"I can't say it's great because I don't surf so much, but I think the feeling of going to the face of the waves is similar to the slope of sliding powder somewhere. The face is completely different even in the waves of the height of the snowboard, and the way the snow is attached changes greatly depending on how the snow falls and the way the wind blows, so if you do not understand them, you will not be able to slide comfortably. Isn't snowboarding a horizontal play in nature? That's why the conditions of the once-in-a-lifetime meeting ... I think it's similar. The changing face of the waves, how to connect to your own slip while adjusting to them. I think that is difficult and fun. Toriumiyama visited by the team rider of QUIK SILVER and shooting is for me. It was my first time, but there was a place where I could do a super long run, and since it was early spring, the terrain came out, and it was fun to fly and hit, and if I chose a place, I could do anything. "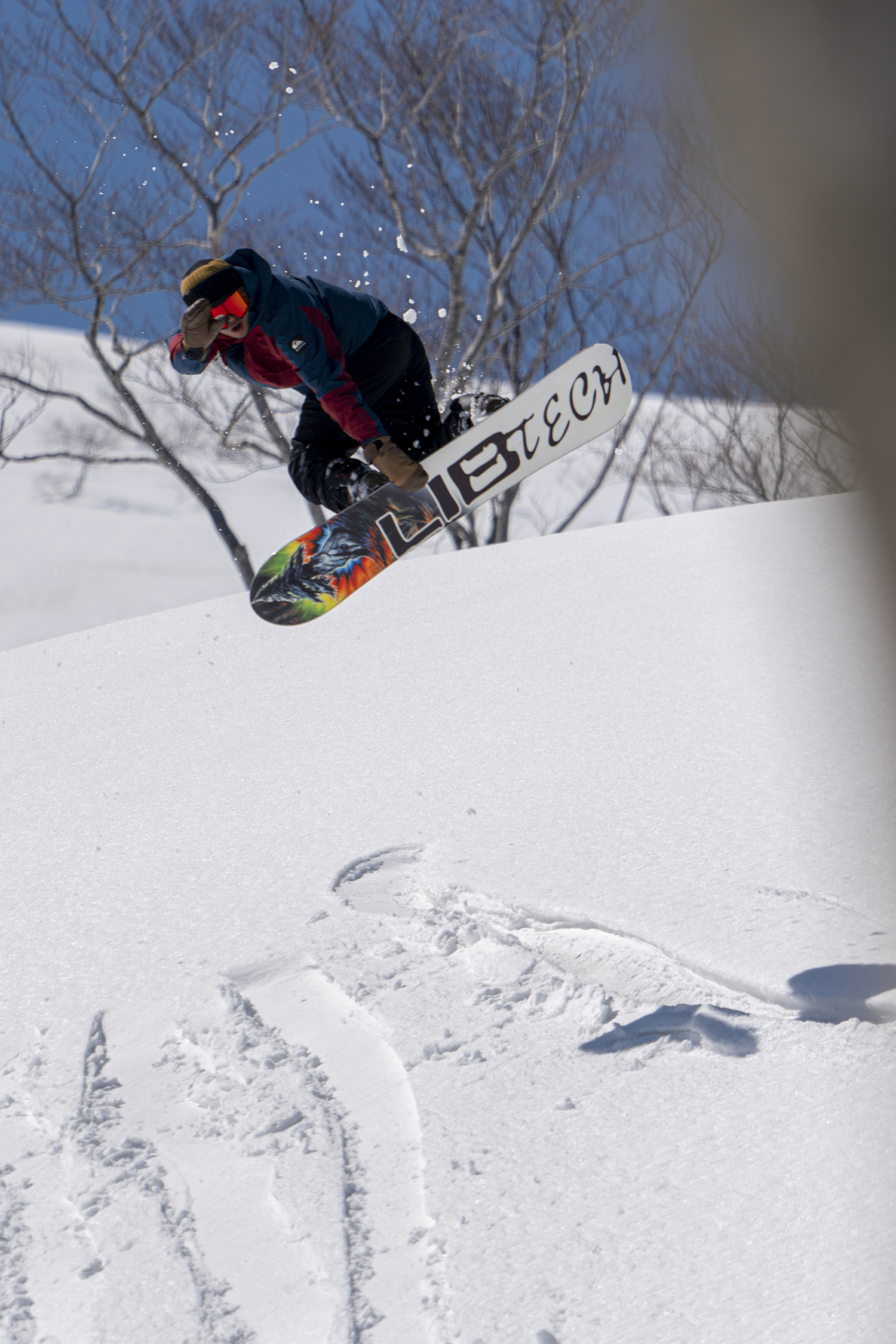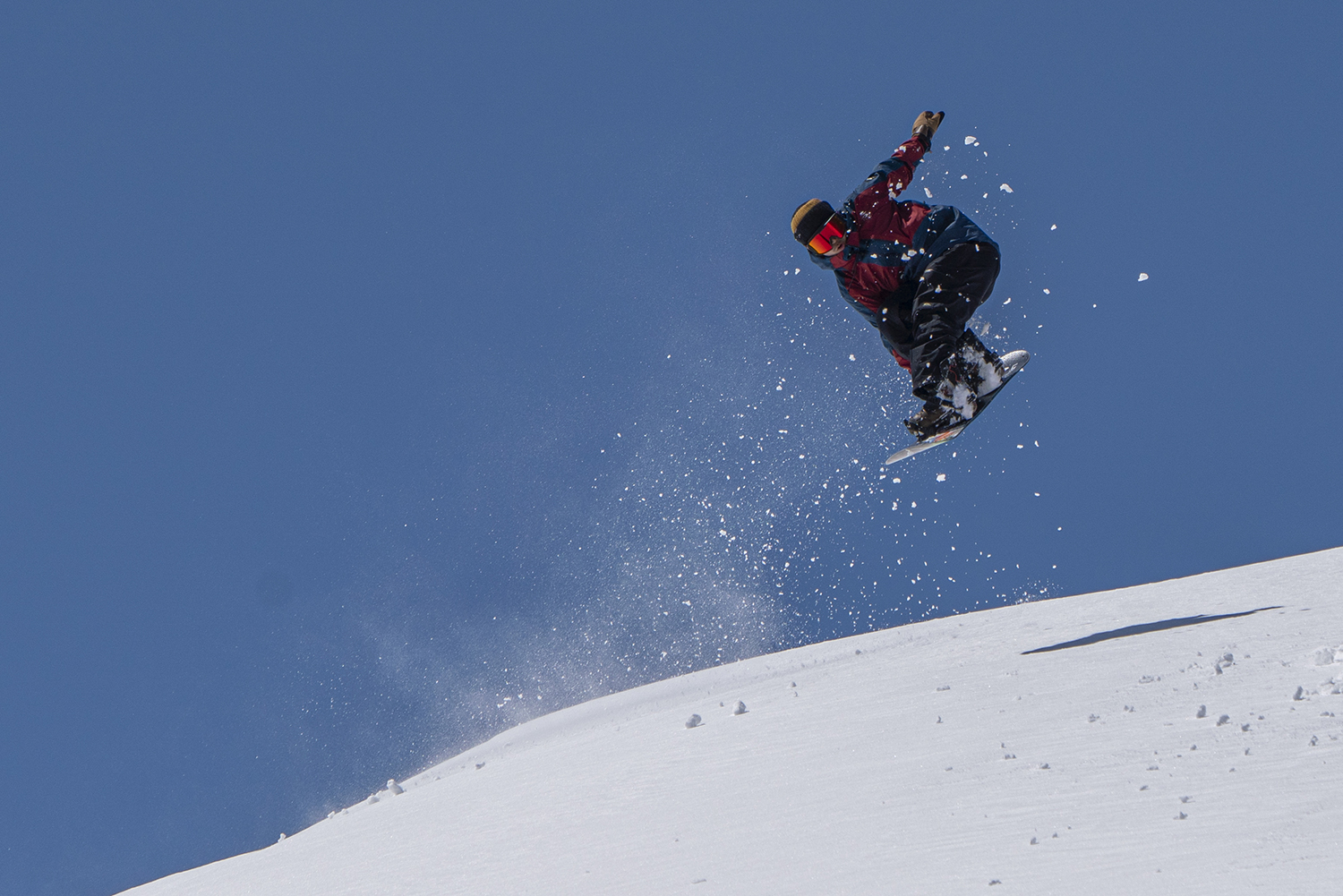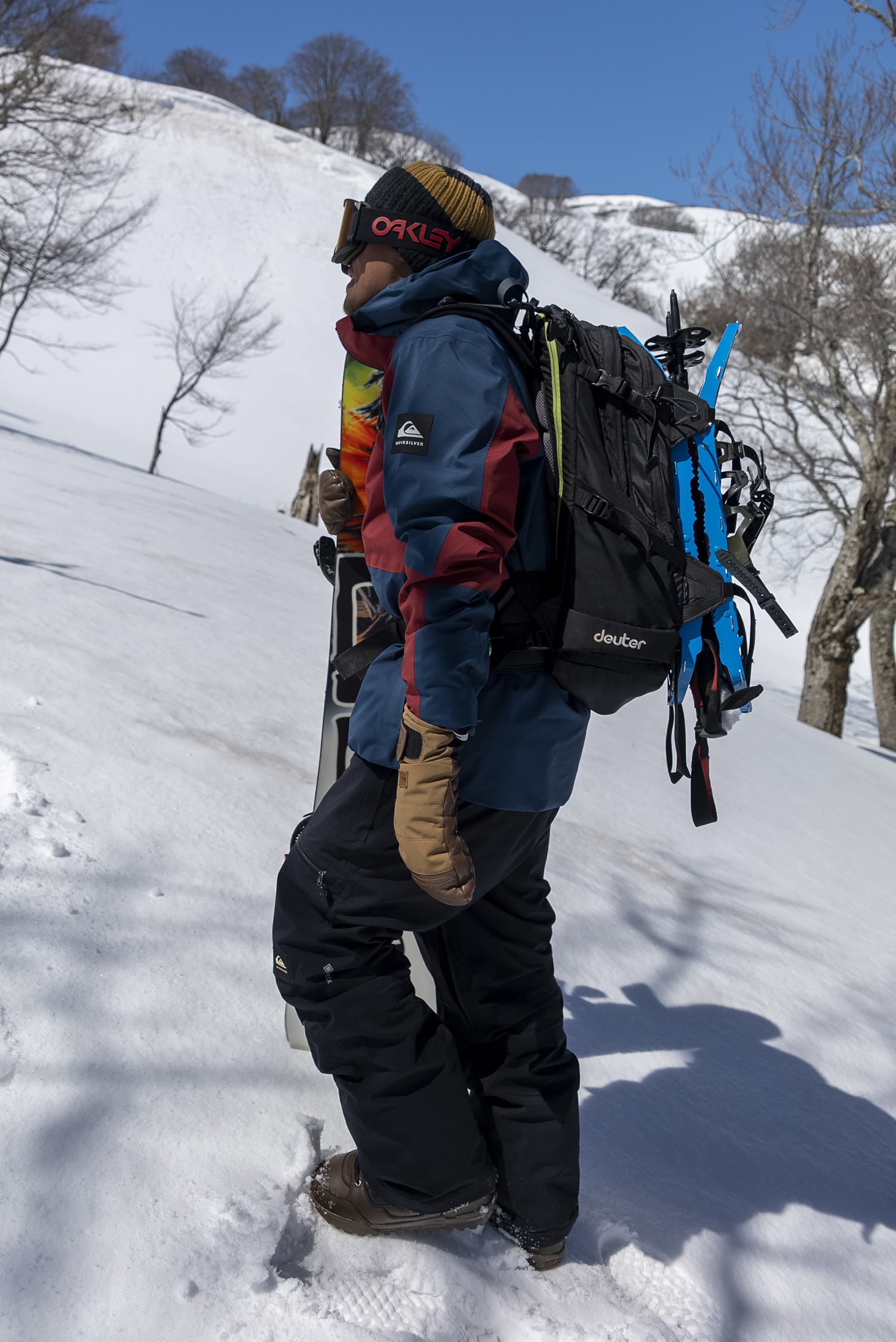 Takahiro Taniguchi Profile
Born May 1988, 5, from Nayoro City, Hokkaido, lives in Asahikawa. A rider with a dynamic jump and sophisticated style, such as winning the AIR MIX in 3.Currently focusing on backcountry filming activities, he has also appeared in UNDERLINE's work, which contains the slips of Hokkaido-based riders.
instagram account
---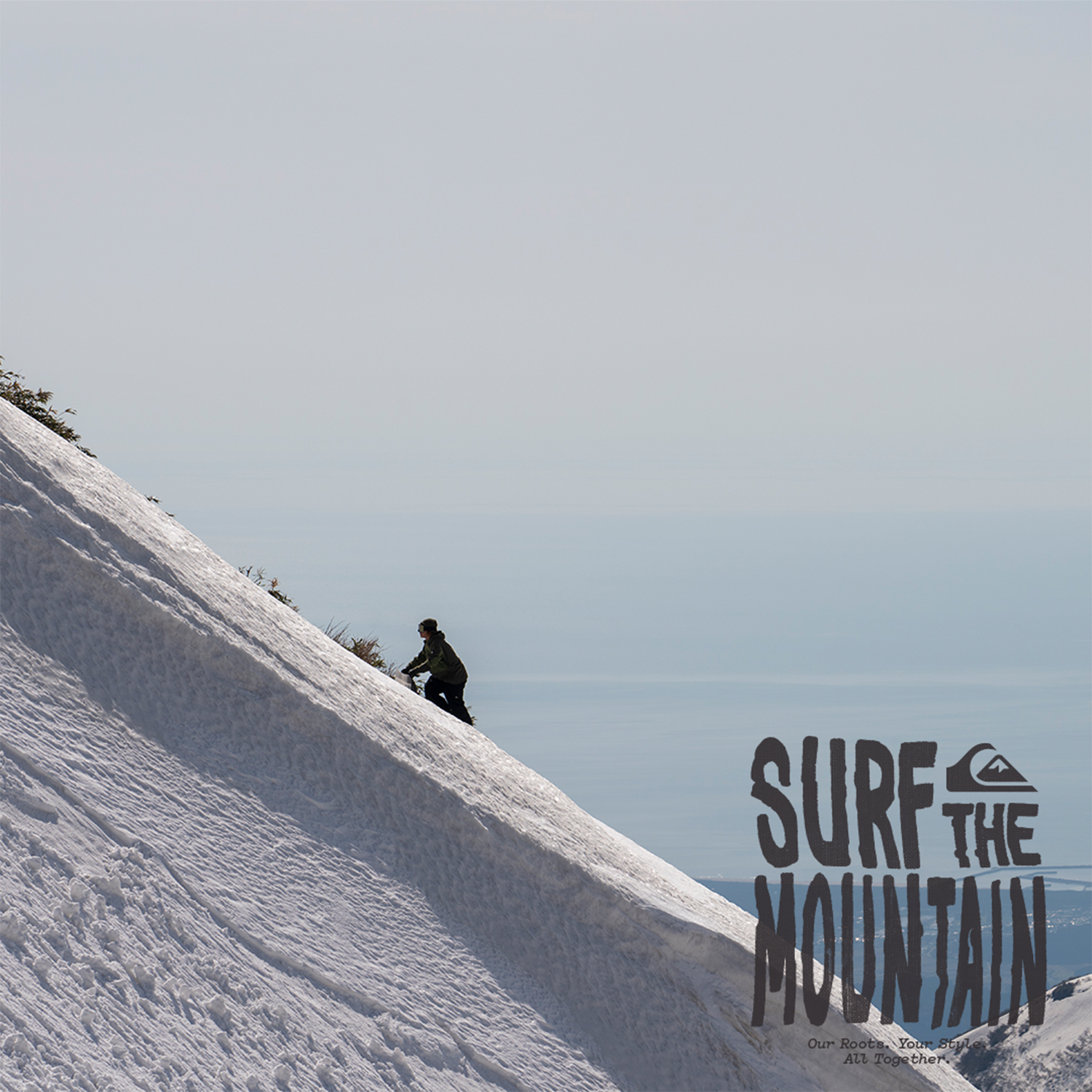 Jinguji Ama
Kaito Jinguji
The pleasure when the imaged slip is made may be similar
"I've always thought that if you slide behind a surfing person on a mountain, you'll behave like a wave ride on R or waves. Especially when you're spraying with powder, you're sure to be similar in the ocean. I wonder if it's a slash like that. I think there are places where even those moving parts are linked .... I've only surfed a few times yet (laughs). However, surfing takes time and waits for good waves to come. There are surprisingly many snowboards hiking and preparing to slide one. The slip that I imagine in that. If you can do it, the pleasure at that time is irresistible. Also, I like jumping, but it really feels good when I decide to land as well as floating feeling. It's a pleasure when you decide on the trick you're looking for. I'm sure there's a place where you can surf with air from the lips of the waves. "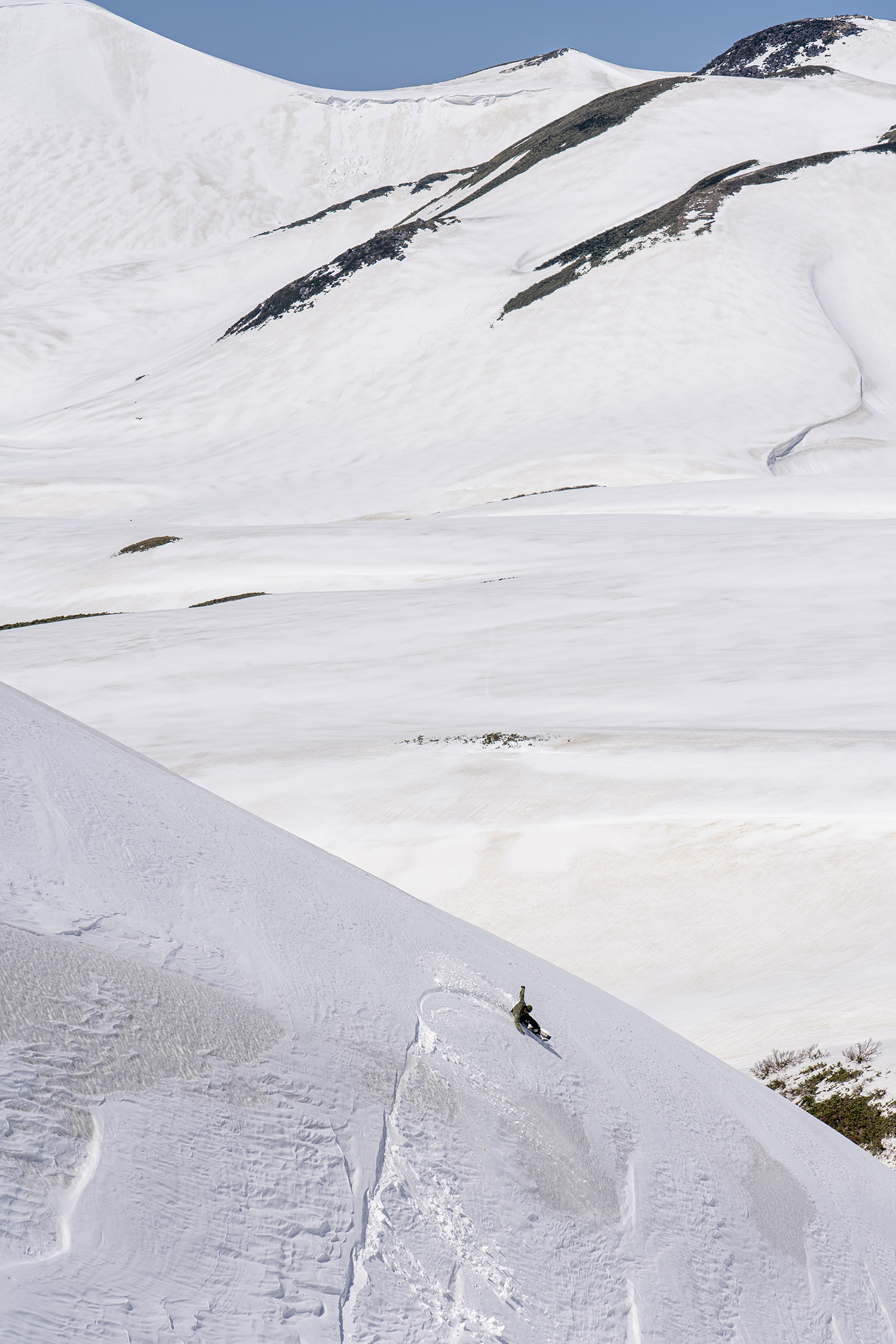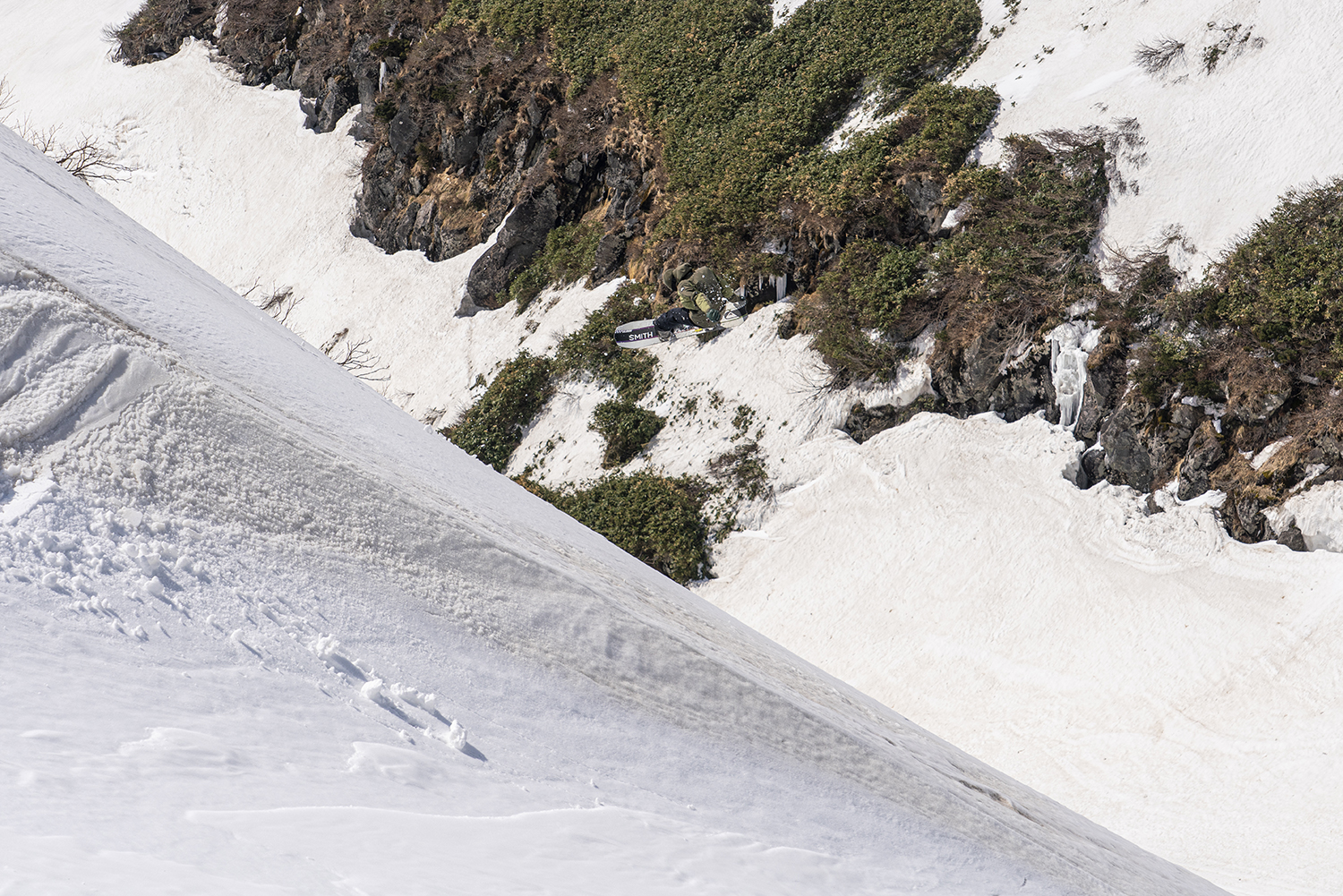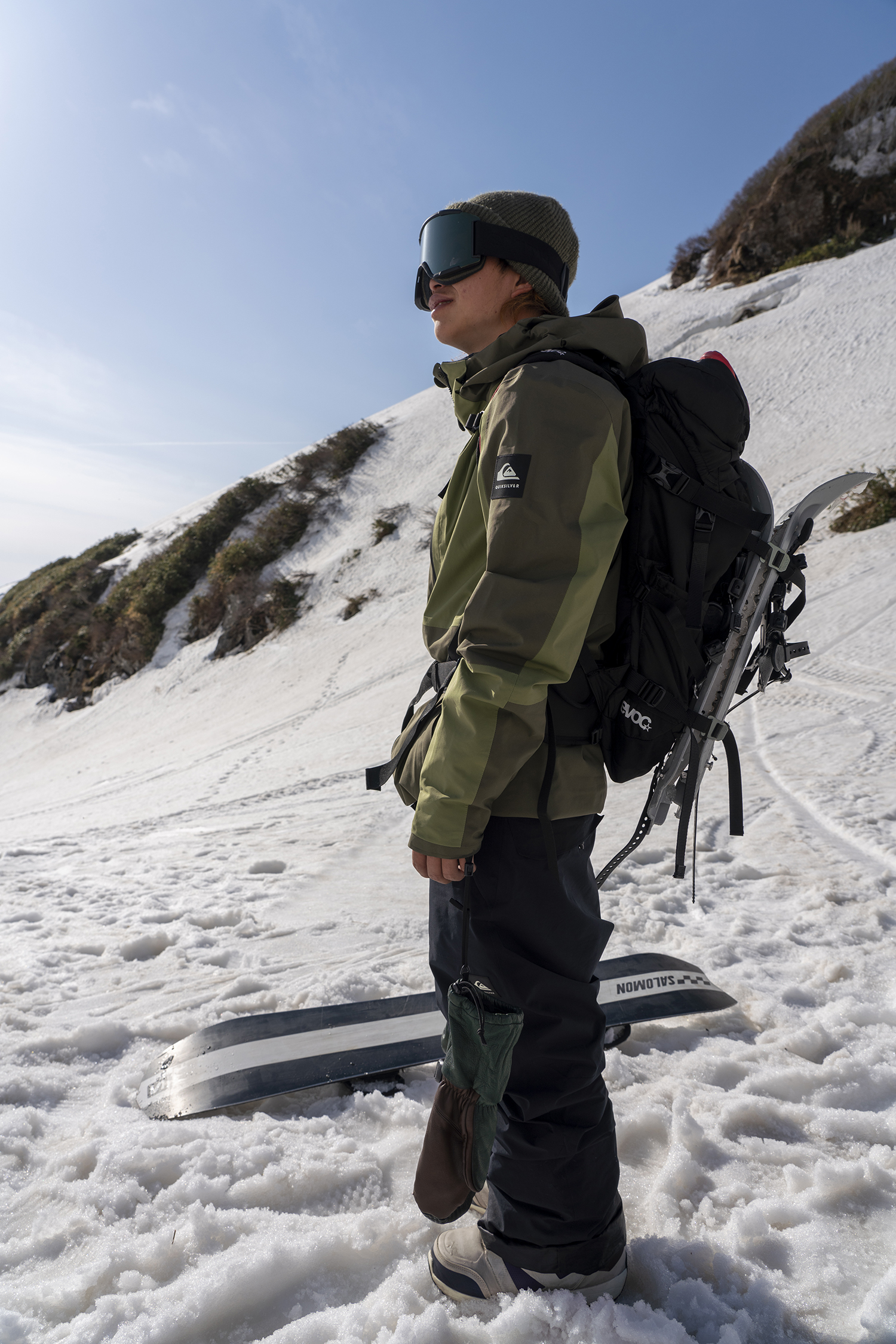 Jinguji Kaito Profile
Born July 2000, 7.Born in Yamanashi prefecture and lives in Niigata.Active in domestic and international contest scenes with slopestyle and big air events.Also, taking advantage of his high skill, he is a remarkable all-round rider who stands out even in the street scene.I've been suffering from injuries for the last two seasons, but this season I'm in good condition, and while traveling with my friends, I'll be collecting footage of the season and distributing it on YouTube and SNS.
instagram account
---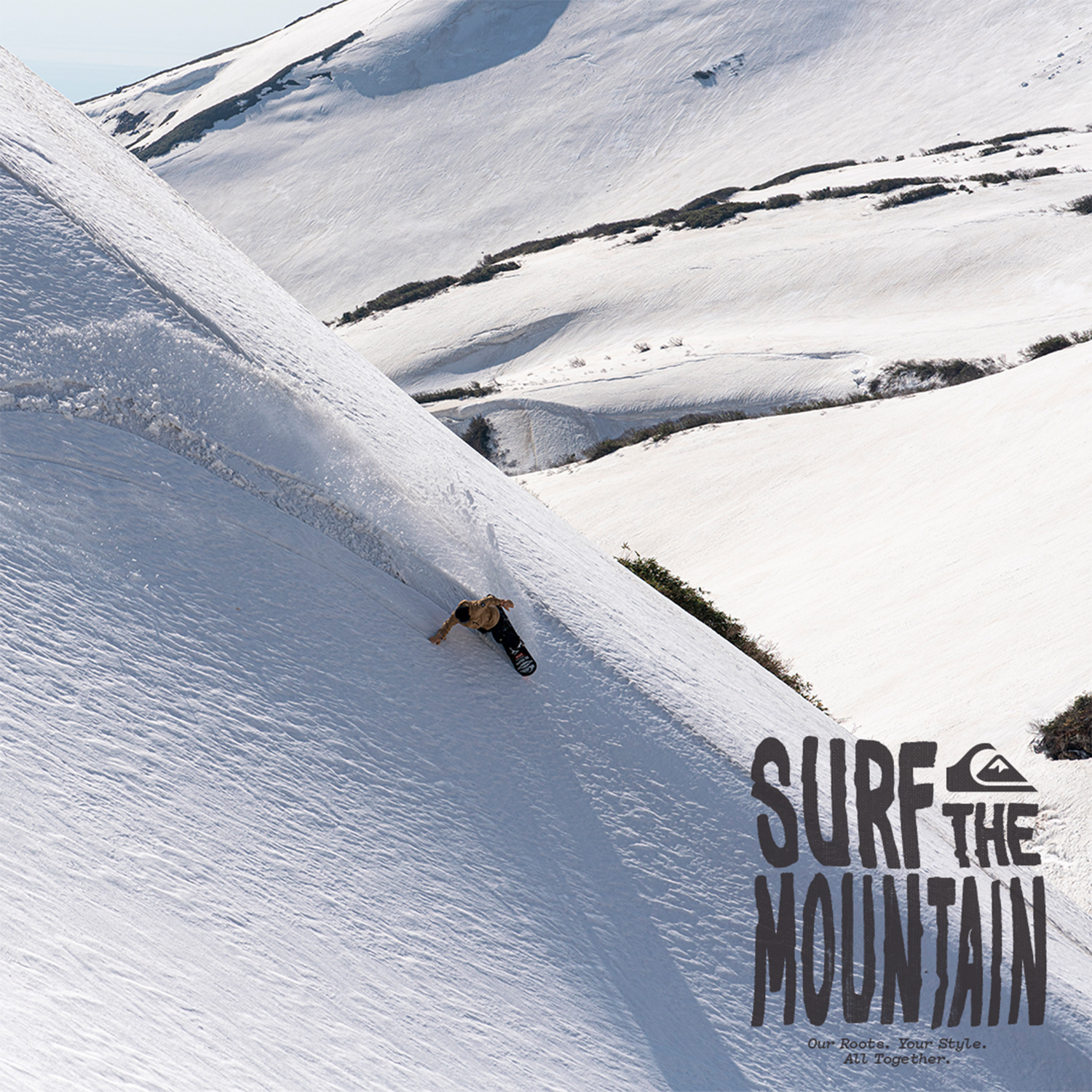 Atsushi Ishikawa
Atsushi Ishikawa
I think both are the ultimate play in nature
"Surfing and snowboarding are similar, but I think they're different for me. But now that I'm surfing, the feeling of snowboarding turns has definitely changed. That's why I'm connected. And I think it's definitely the most difficult thing to do on a turn, whether it's surfing or snowboarding. With snowboarding, you can make a shape, but ... the turn is really deep. It's too deep! But I think it's the simplest and coolest. Also, the waves are always moving, and even on a snowboard, the conditions change depending on the wind, how the snow falls, and how the sun shines. I wonder if I can't deal with the same thing and get the same feeling ... So I guess I can't stop (laughs). For me, snowboarding and surfing are about playing with nature and gravity. How do you use gravity to speed up and then use your board and body to play on the slopes? It's up to you where and what to do. It's really interesting. It's the ultimate play in nature. I'm thinking "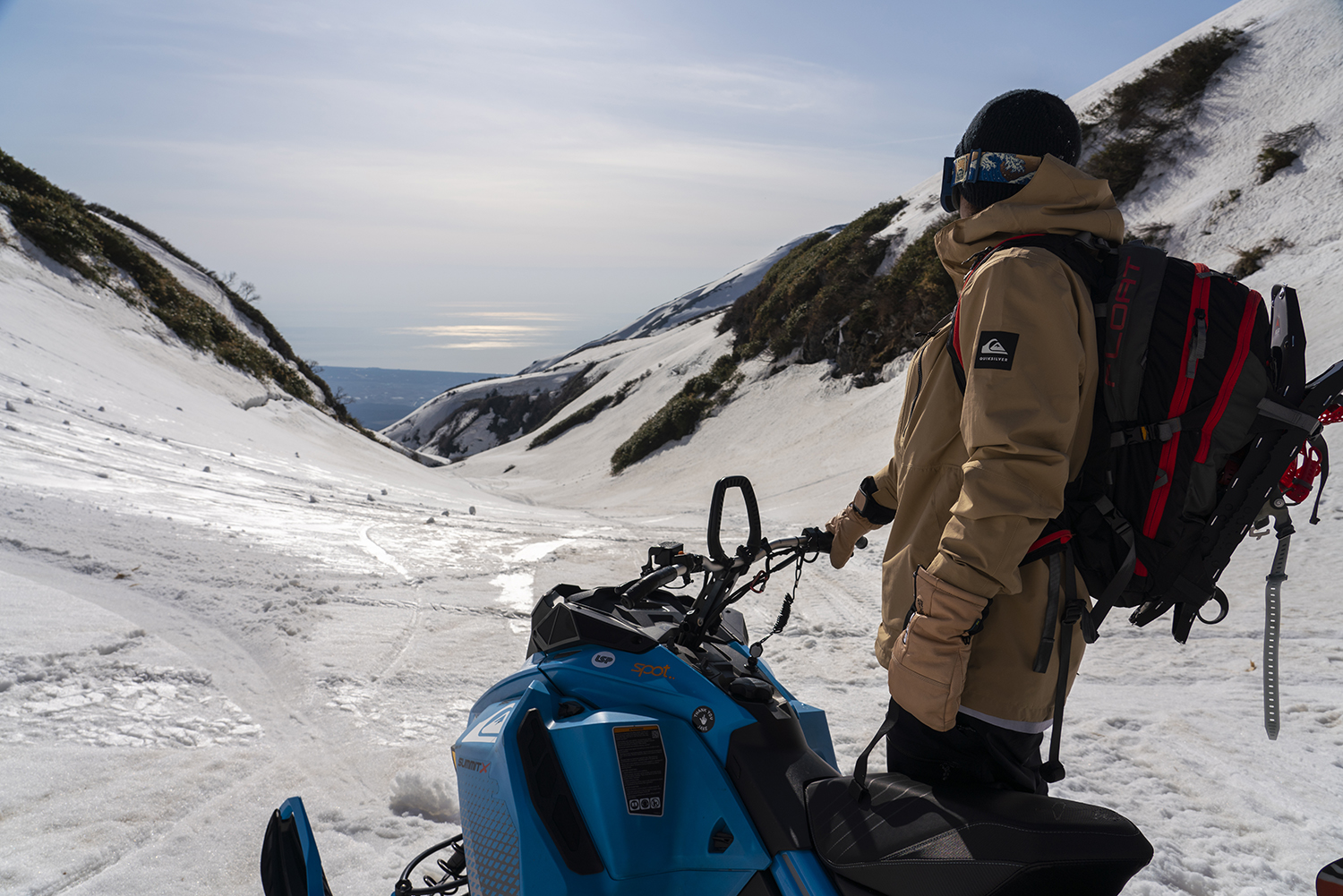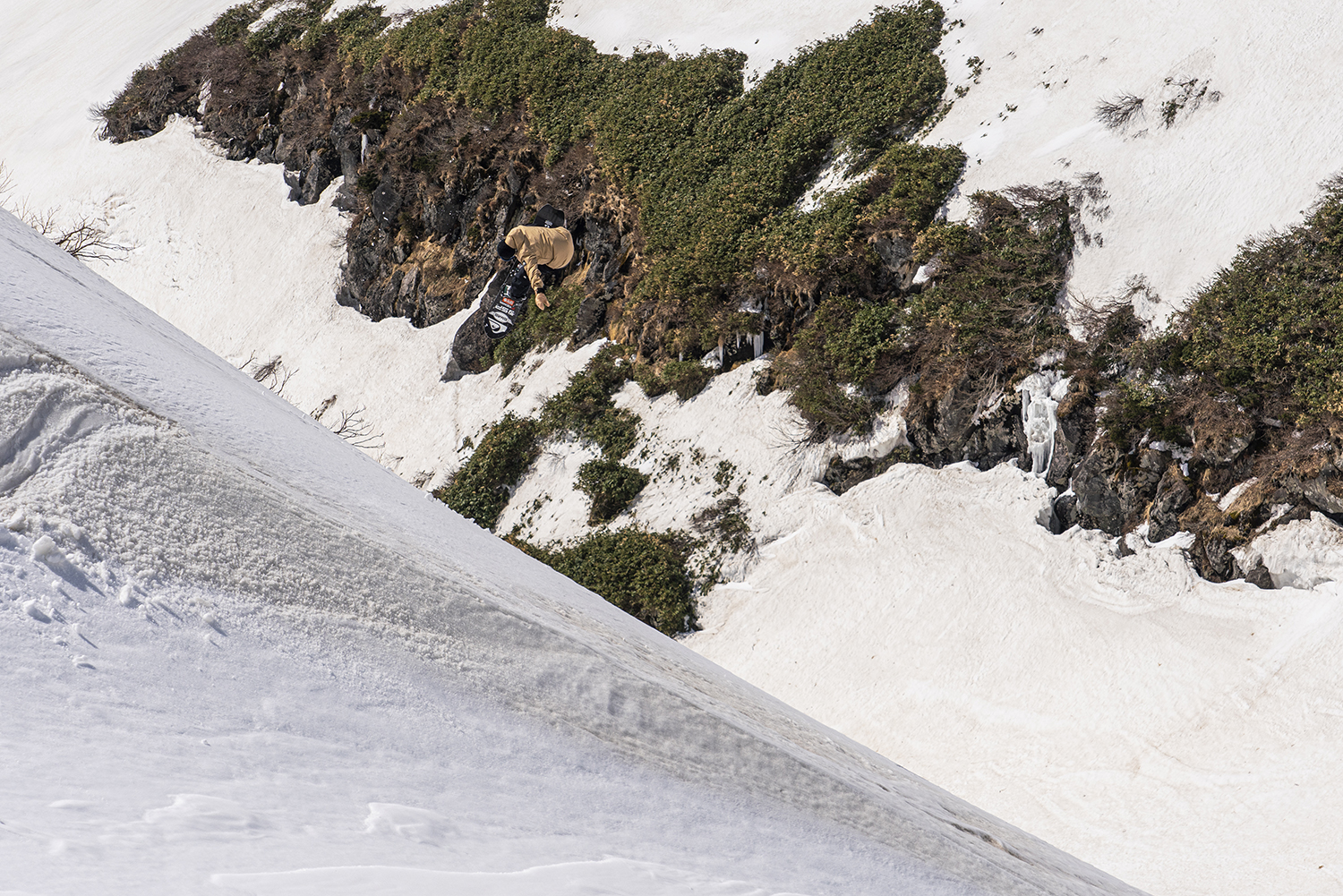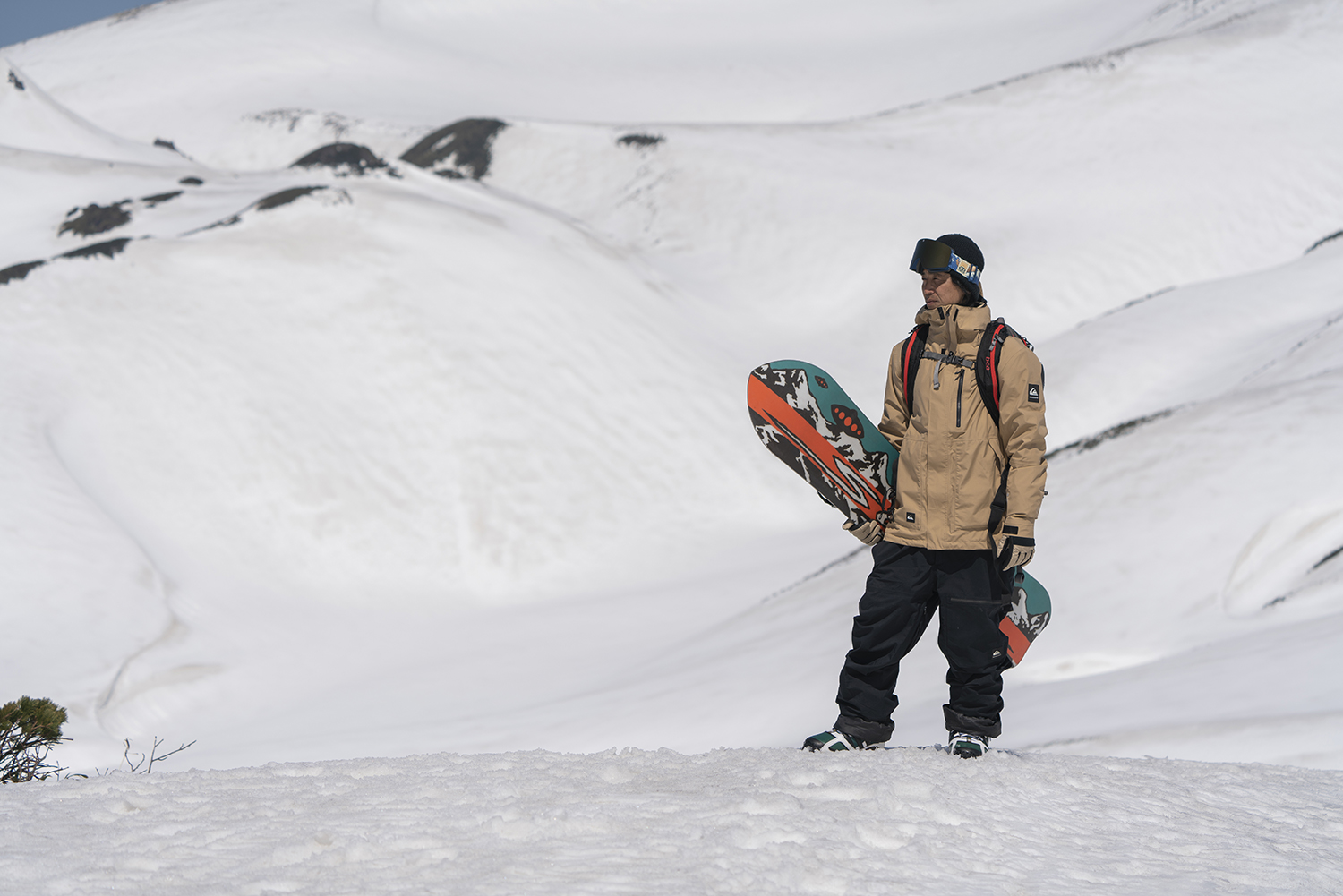 Atsushi Ishikawa Profile
Born in 1977.Born in Saitama prefecture.A snowboarder proud of Japan that has survived numerous injuries and has been constantly evolving.He has a track record of always leading the freestyle scene, such as playing an active part in numerous big contests and the movie production SCLOVER that prevailed in the world.In recent years, while cultivating Japanese fields using snowmobiles, he has also directed park production in Niigata / Kandatsu and Nagano / Nozawa from this season.
instagram account
---
This season's Quiksilver Snow Products are based on the concept of "SURF THE MOUNTAIN", including the HIGHLINE PRO series, which is a professional model for top athletes using only high-quality materials, as well as art and boards from the 90's. The limited collection HIGH ALTITUDE, which is a revival of the iconic design that fuses culture, is being developed.Check out the essential items for your snow life for the coming winter season!
QUIKSILVER Official Snow Site here
instagram account