2022 3 Month 12 Day.
The "10th SMILE CUP in Sugadaira Kogen Snow Resort" was held on this day when the midwinter had passed and the climate was mild.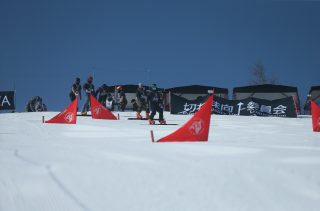 Aramaki (SUNOSAURUS), who has continued this tournament for 10 years, said in tears.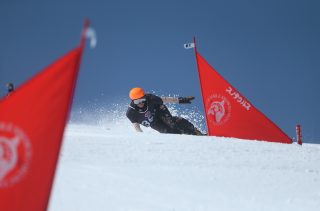 "This is the 10th Smile Cup, but when I did it for the first time, it was a powder gate at Nozawa Onsen. I really started with the grass competition. One concept is that people who participate can become" smiles ". I came to the tournament. The reason why I came to this is that the game of Alpine is really interesting and deep. Even so, I think that it is a sport where you can snowboard and you can be involved in the competition just by skidding. I am.
However, Alpine is currently a minor sport, and I have continued the Smile Cup because I wanted to get to know this sport.This time it was a PSA ASIA official competition, and we prepared a stage where professional athletes can enjoy themselves and slide with pride as a professional.
In addition, there was a lot of cooperation and support in holding the event.I think that the smile snowboard school friends who resonate with this feeling, the sponsoring companies who resonate with it, and the "thoughts" that such snowboards connect to have led to this tournament. "
Due to Aramaki's personality at the milestone tournament, sponsors gathered and the total prize money was 100 million yen.
The winner of the prize was ...
Women
1nd place Noa Kanazawa (OGASAKA)
2nd place Kagaya Sorai
3st place Akari Kuroki (OGASAKA)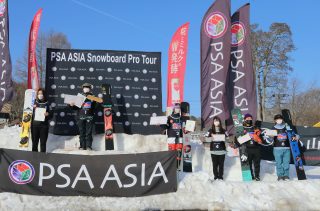 But
1rd place Shin Takekawa (GRAY)
2nd place Daiya Toda (AMICSS)
3st place Ryo Imai (KESSLER)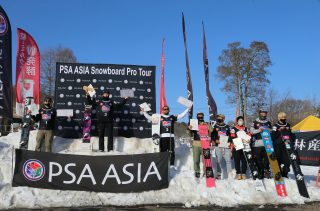 Let's take a look at each of the winner's comments.
Kanazawa "I am very happy to win the championship for the first time in a long time. I will do my best for the remaining two races. Thank you for your support."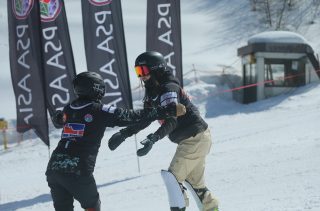 Takekawa "Kurohime and Makinoiri were in 3rd and 8th place, and the desire to win didn't really lead to results, so I thought I would practice from there and definitely win the third race. It's great!"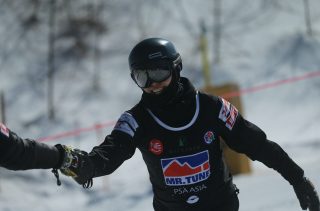 This time setter Nagaoka said:
"I was conscious of the set that a strong player could win. I felt that the player who was practicing with higher turn accuracy might have won. It is worth seeing from very veteran players to young players. I think it was a race with
Professionals would have struggled with the technical set, but it turned into a powerful race.
Not to mention the race, I think it was an exciting tournament from the morning to the awards ceremony.