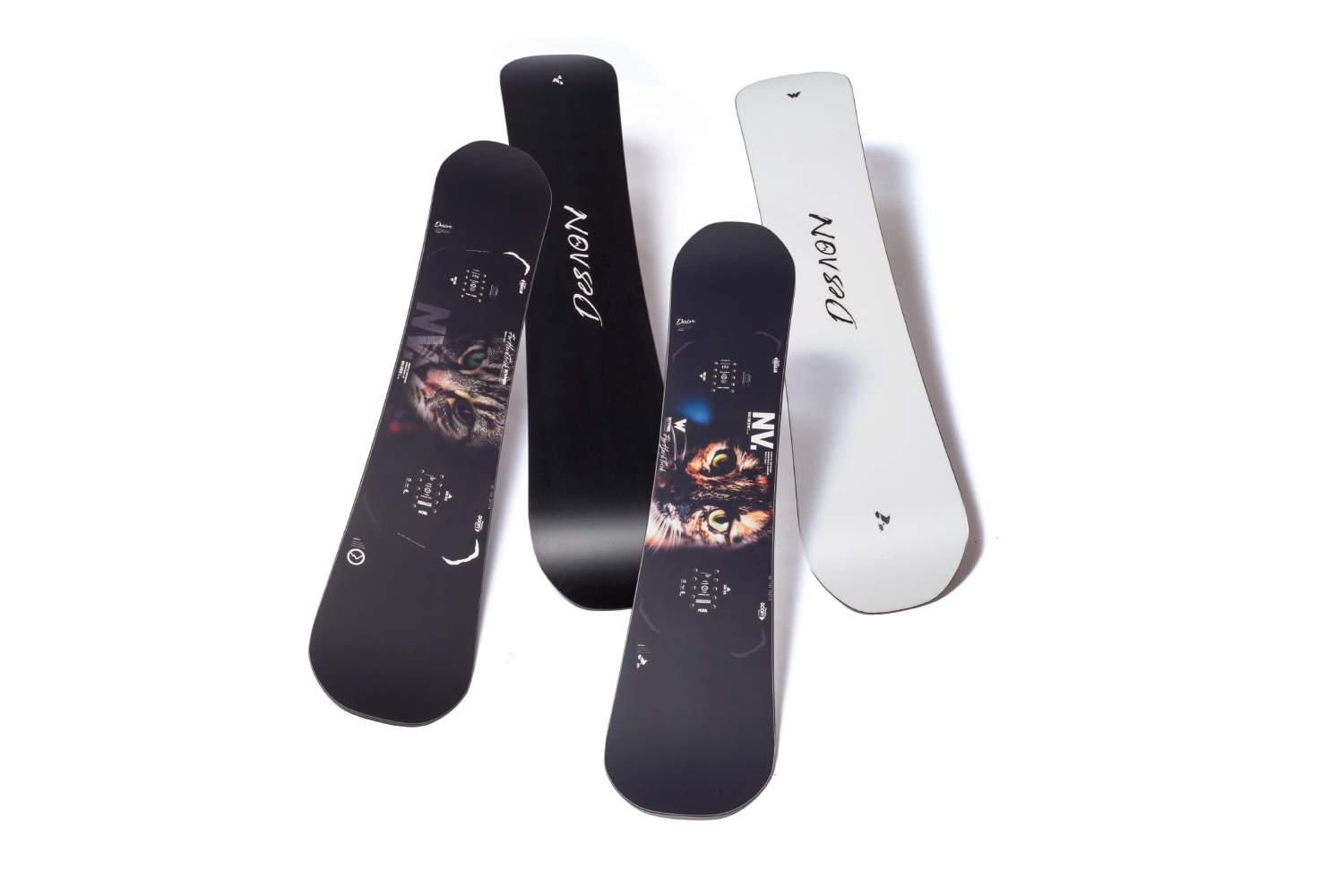 DESIRE (left)
SIZE: 138, 142, 146 (Unisex) 147, 150, 152, 154, 156 (Men)
PRICE: ¥ 96,800
DESIRE W (right)
SIZE: 138, 142 (Unisex) 147, 152, 156 (Men)
PRICE: ¥ 96,800
---
NOVEMBER's "DESIRE" is a freestyle board that has gained popularity for its ease of tricks and stability, from flat scenes such as guratori and jibs to parks.The highly acclaimed DESIRE has undergone a full model change this season in order to further reduce the swing weight and improve the stability during gliding.
While based on DESIRE's unique structure, the shape has been renewed and a newly designed outline has been introduced.The new shape has a slightly angular feel compared to the previous model, and the nose and tail have been cut by 3mm.The purpose is to lighten the swing weight, further improving the power of the spin.In addition, the outline is straight near the point of contact with the snow, which improves the grip of the nose and tail, improves the grip when taking off, and succeeds in strengthening the operability and turning power when stepping into tricks. is doing.
It is also worth noting that the new sidecut improves stability when gliding.By softening the flex in the center part and strengthening the flex in the nose and tail, you can instantly connect to tricks from crisp turns.The overall length is set a little short, so you will feel easy to decide tricks with Guratori.
Another thing that cannot be overlooked is that the double camber model "DESIRE W", which appeared in the lineup as a reprint version last season, has been completely revived as a WING ROCKER model that combines the merits of full camber and full rocker.
Rocker's unique nose, ease of pulling up the tail, and ease of drive, as well as improved rotation due to lighter swing weight and upgraded stability during gliding with a new outline.In addition, WING ROCKER has outstanding buoyancy and running performance on off-piste, and high adaptability on natural hits.The size range has also expanded, and you can now choose from a total of 138 sizes from 156 to 5.
Do you prefer the full camber DESIRE for trick adaptability and stability, or the DESIRE W for more freeriding fun?Let's enjoy this season to the fullest with the DESIRE series, which allows you to choose the best choice according to your riding style.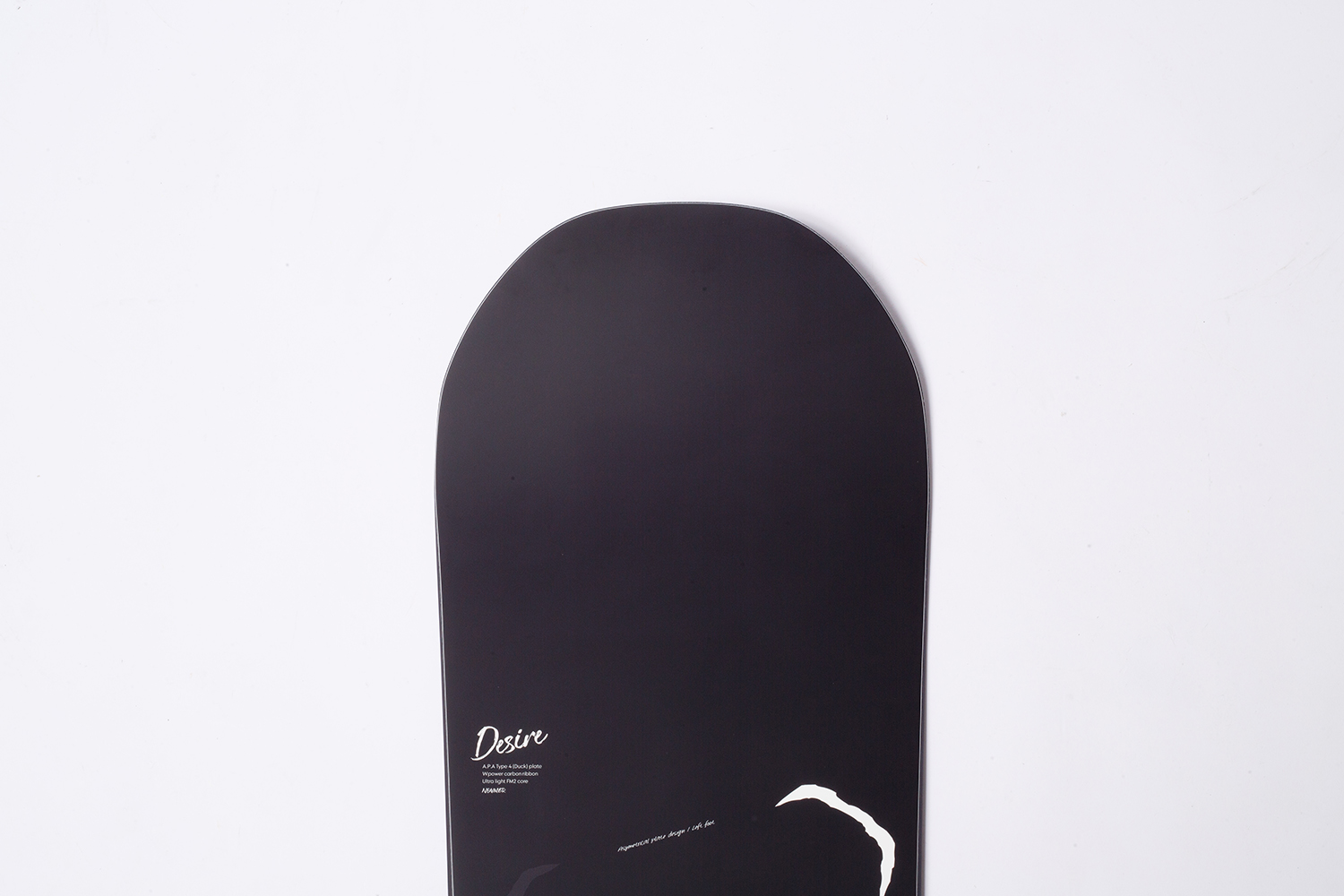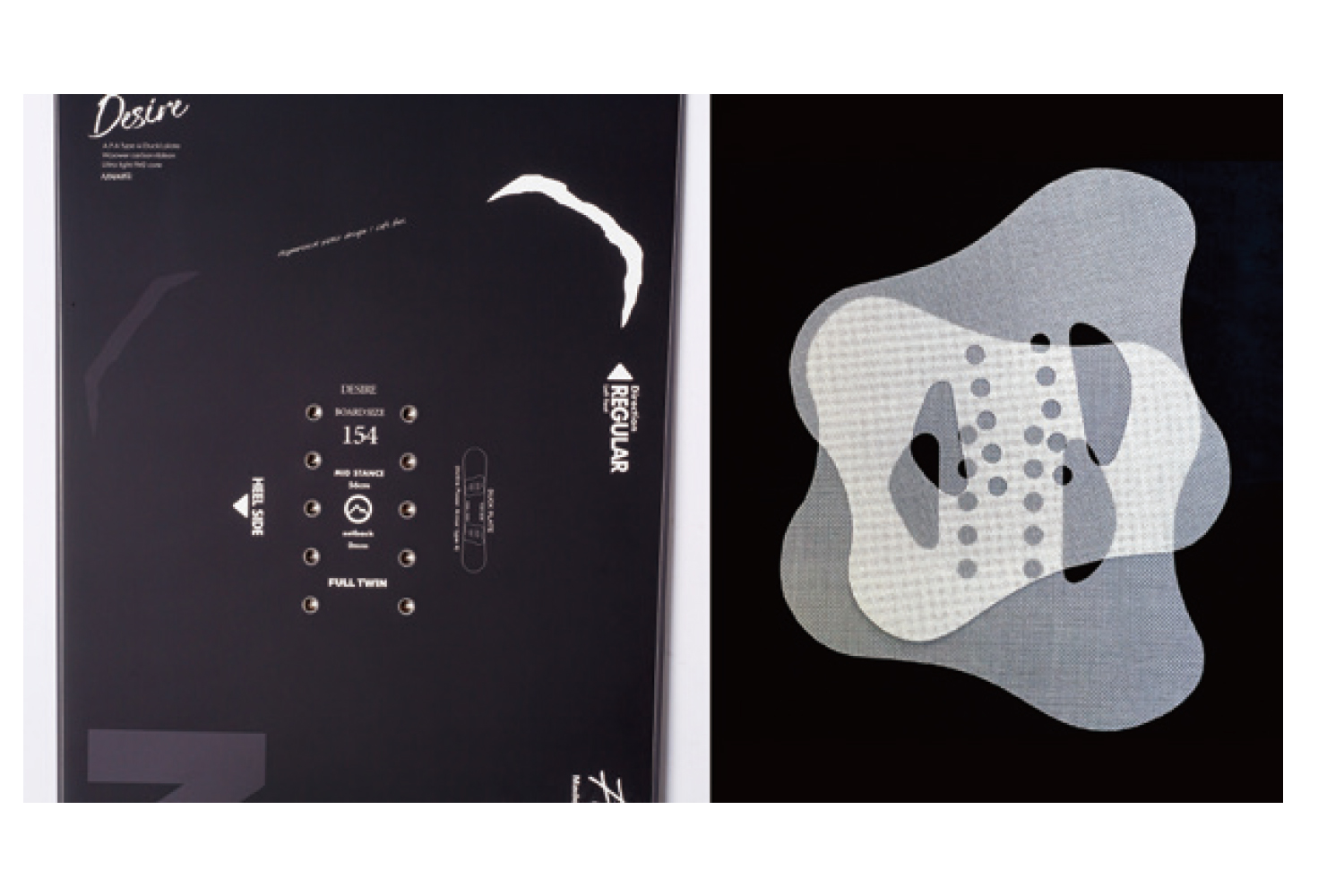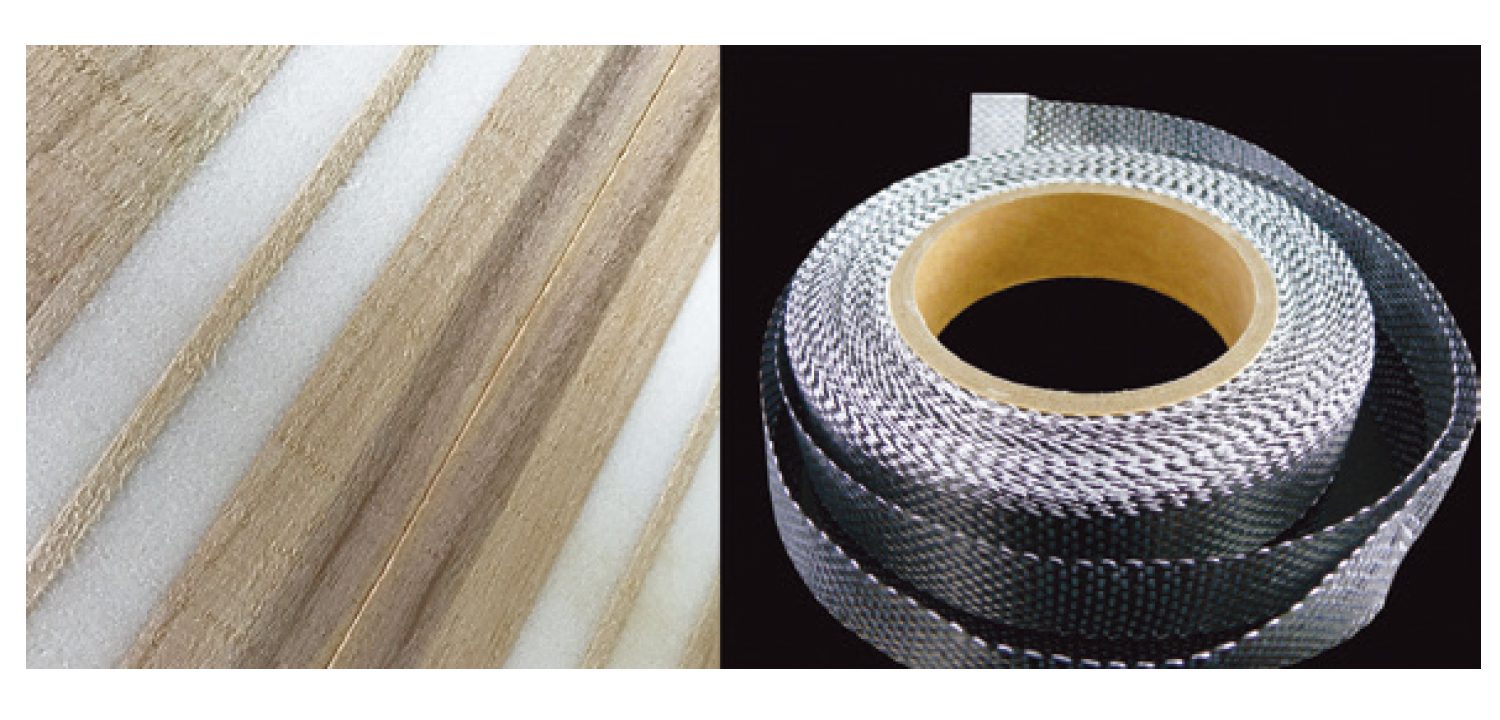 ---
NOVEMBERsnowmaterial BRAND page
Click here for the digital catalog for this term.