May XNUMXth This day was a strong wind forecast day no matter where I looked!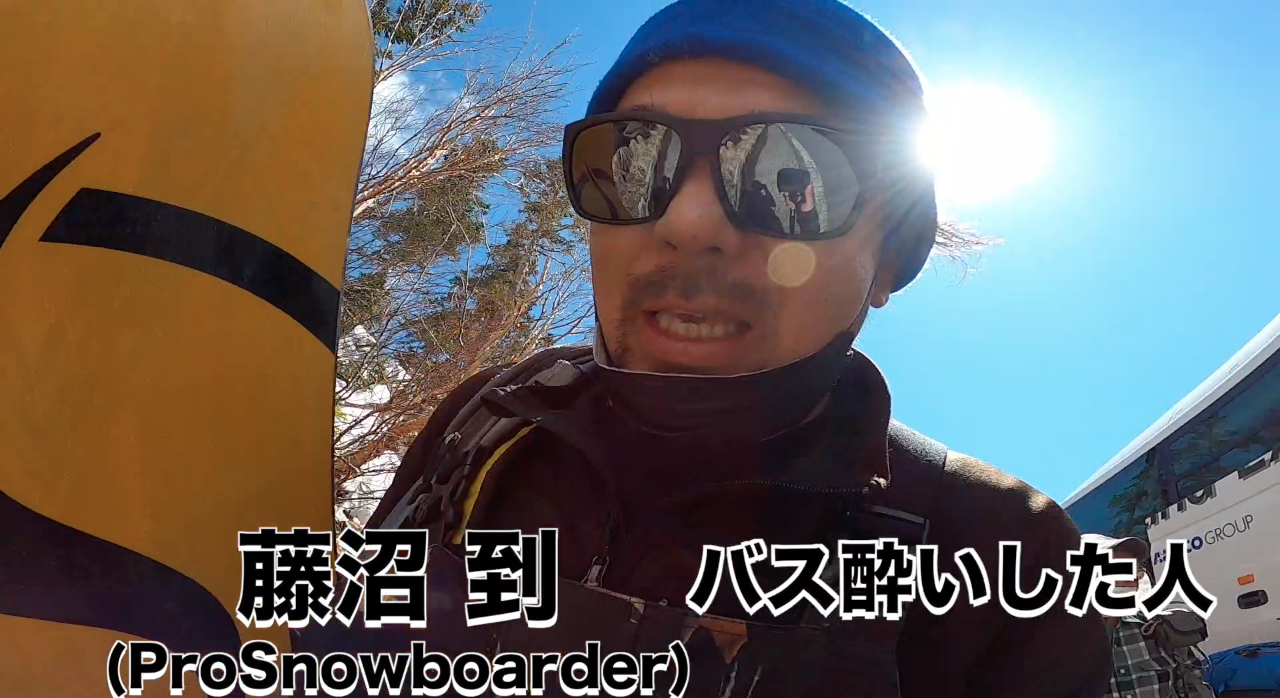 I wanted to go to Osaka Shinsaibashi on May 2th the next day for the preview of the latest work "FRONT LINE RSXNUMX" by the Venice team, so I went south from Myoko Niigata and went to Nagano Komagane Senjojiki Cirque for the season last run. I was planning to move to Osaka after finishing it!
However, when I asked Yuta (Wapan Skis), a local skier in Komagane, who often acted together when skiing on Senjojiki, the situation ...
"I was surprised when I went there recently because of the heavy snowmelt! So I'm going to Norikura Kogen this weekend!"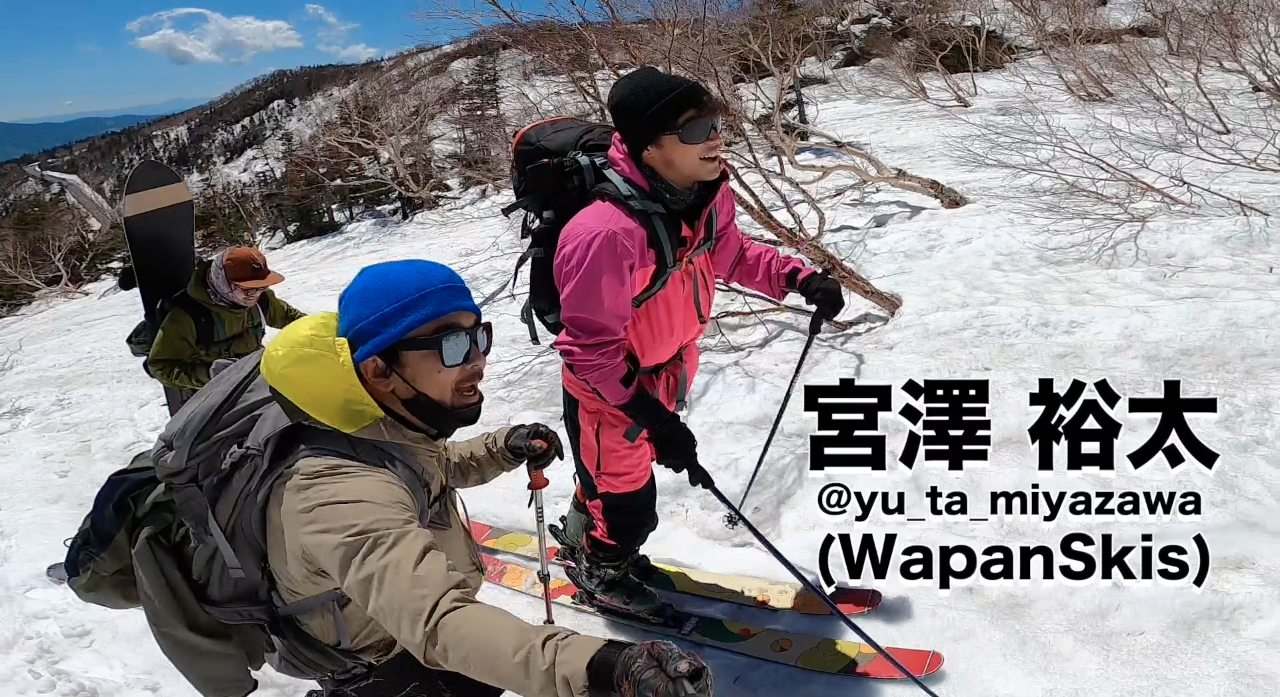 To "Eh? Wait a minute? What's going on, doesn't it look fun? I'll go there too."
With that kind of feeling, I decided to slip this season on the Norikura Plateau (laughs).
I had been to Norikura Kogen several times before, but at that time I parked my car at the Sanbon Falls parking lot at the top of the ski resort, which was closed after the season ended, and from there Kengamine (Is it 3026m?) A pattern to fully hike up to, and a pattern to take a bus to Kuraigahara Sanso and climb toward Kengamine from there (when I was full hike from Sanbon Falls, I took a video and released it. It's been XNUMX years ago. ↓ Click here ↓)
This time, I decided to take a bus from the tourist center, move to Kuraigahara Sanso, and aim for Mt. Mao (2764m) from there!
However, at the time of departure, the Demon King does not know what the condition is, and if there is snow, he will slip, otherwise he will think again!It was decided by a rather crisp idea! (I wrote the planned process in the mountain climbing report properly. Sweat)
We had a party of three because there was also Uta's local junior Hara on that day!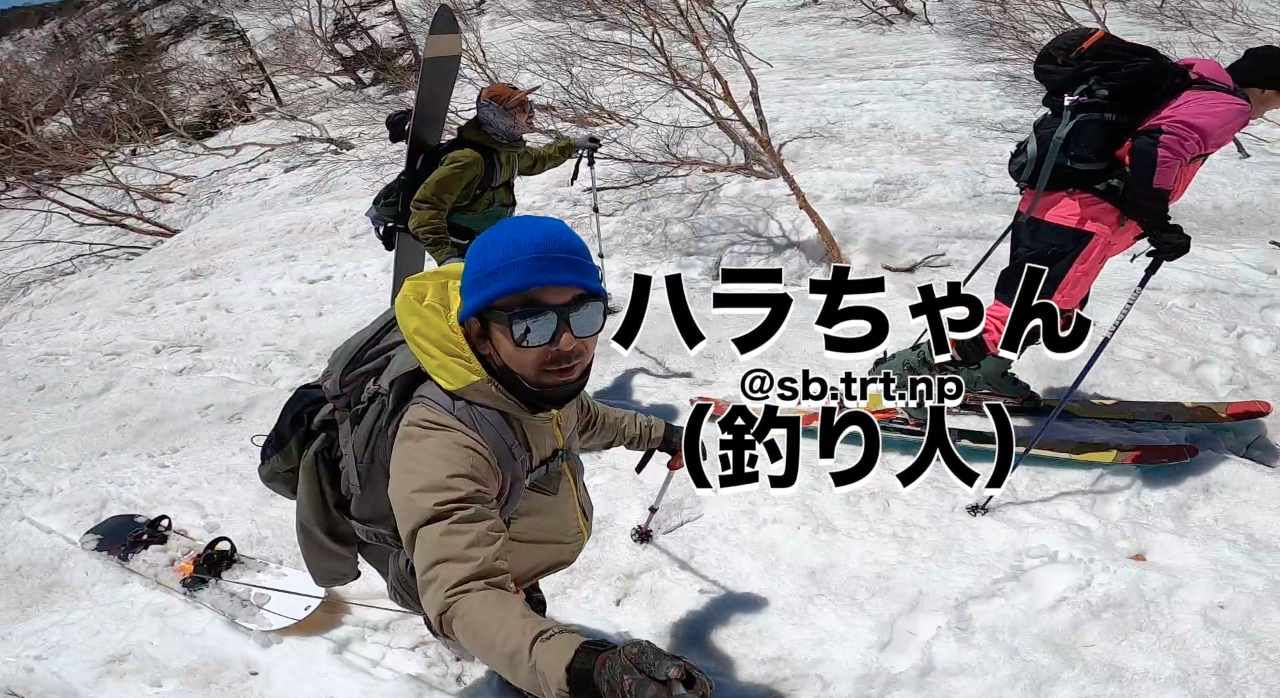 Speaking of a three-person party trip in me ...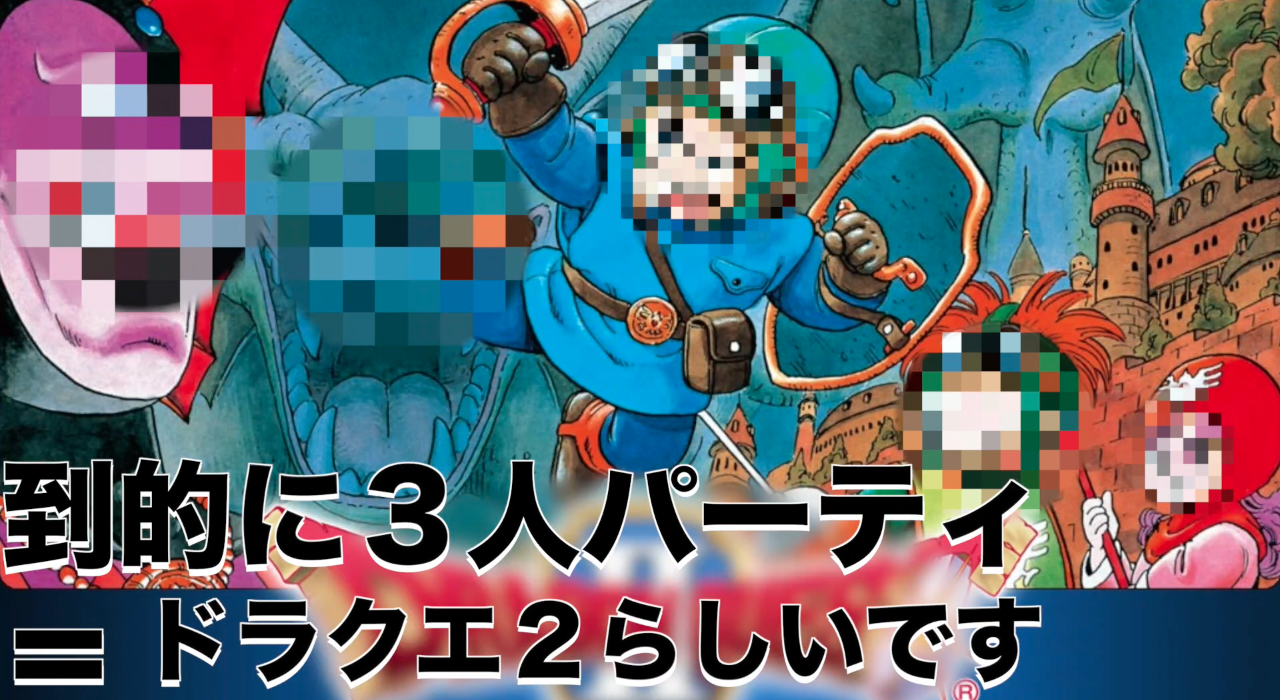 Get ready and start your adventure to get rid of the Demon King (?)!
I decided to wear crampons on this day and pull the board for the first time in a long time!
When heading to BC during the season, I put start wax on the sliding surface at home, and while I was moving, I kept the sole clean by carrying the board on my back, and it was a pulling style that I had sealed for a while to prepare for one run of the whole body. But
Uta said he would bring liquid wax for this trip & this time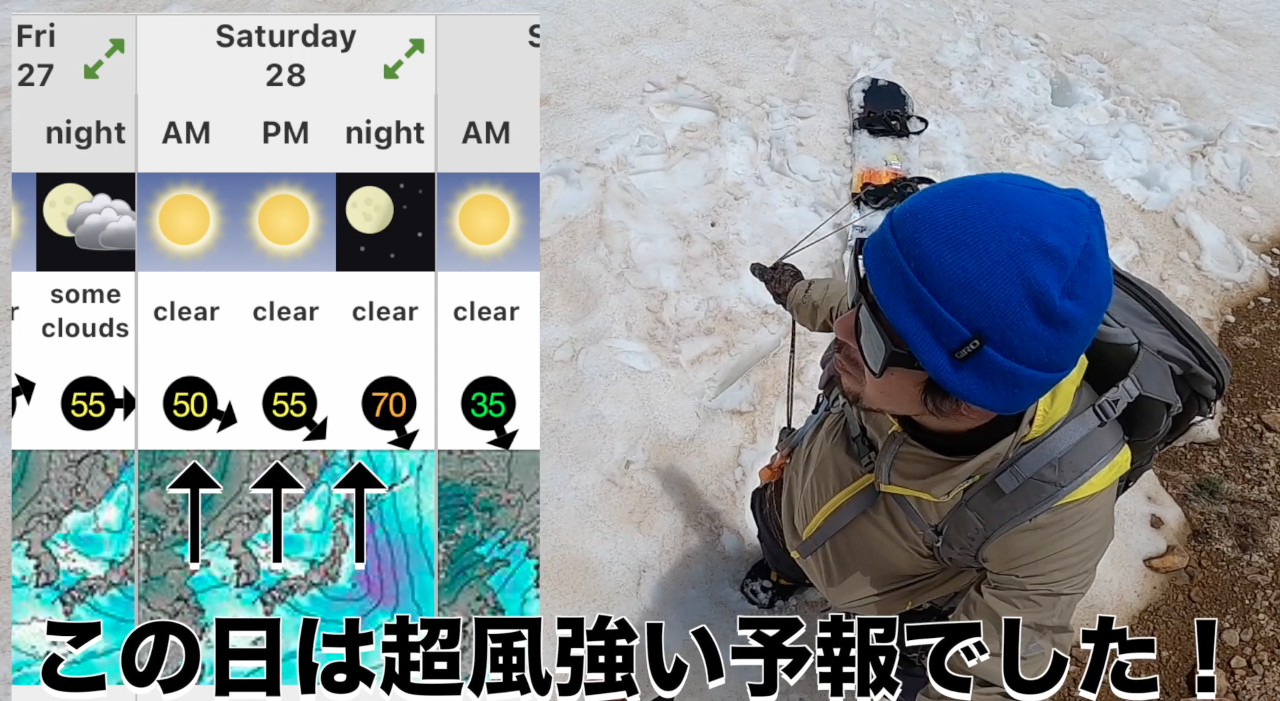 The timing when I headed to BC in the past It was the day of the strongest wind forecast in history
I settled on the idea of ​​crampons and pulling style.
This number is what I often refer to, but when I was practicing abroad a long time ago, it was a number that my friends turned off and stayed in the city (laughs) (I went to the slopes even on such a day) I went there w)
Anyway, I'm thinking that I might have to give up everything in this wind, but I'm sure it's okay until I reach the ridgeline!Because I believed that I came here
I chose the pulling style that would be the least affected by the wind.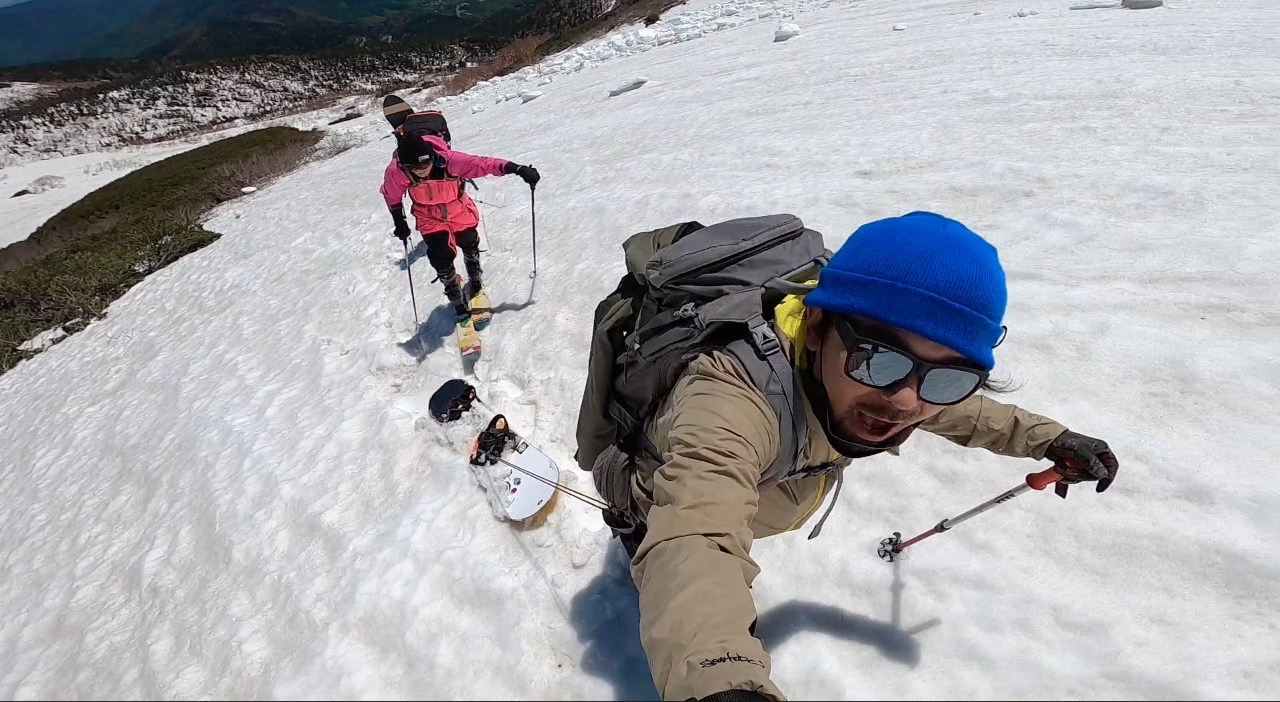 Predict?Hope?Hit, the wind is strong and cold in places, but it's not so hard to walk
When you climb up to the ridgeline, which was your first destination, starting with Uta of the seal, Hara of snowshoes, and the arrival of crampons with strong walking ability ...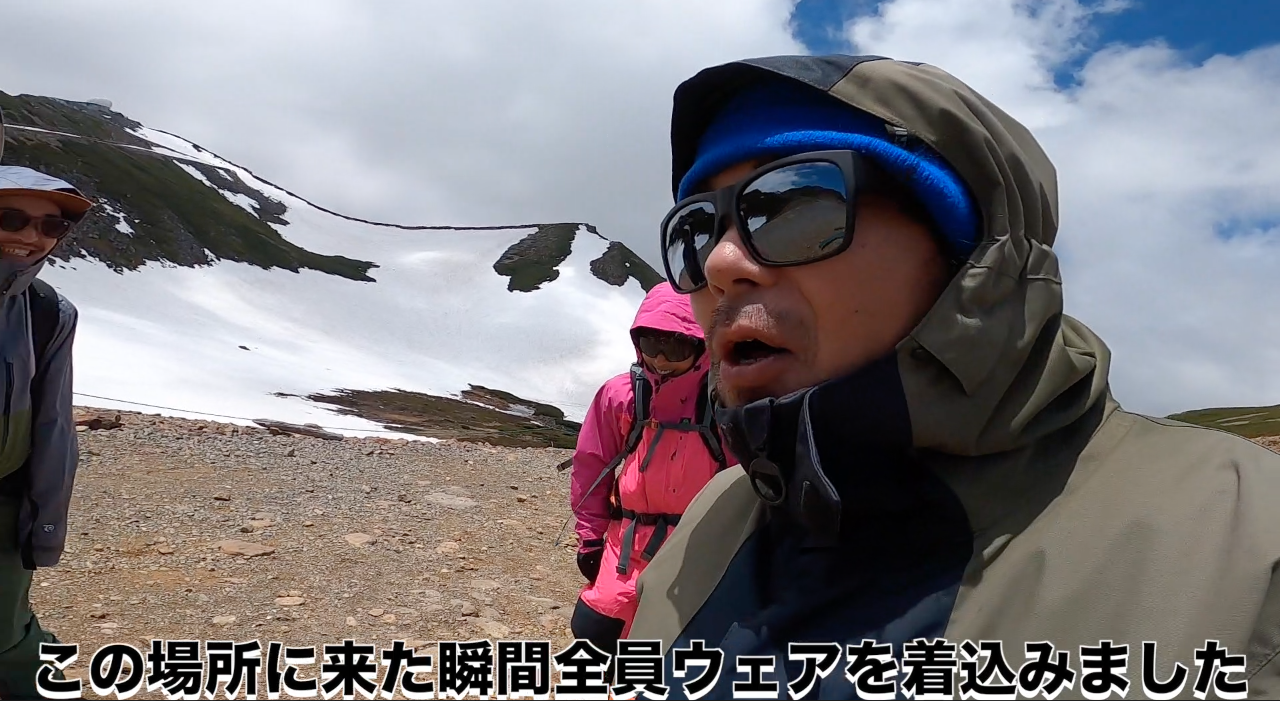 It's a blast!Bakufu Slump!Run ~ Run ~ Than!Wear it ~ Wear it ~ We are!
The flowing sweat is just like that!I can't do it!Because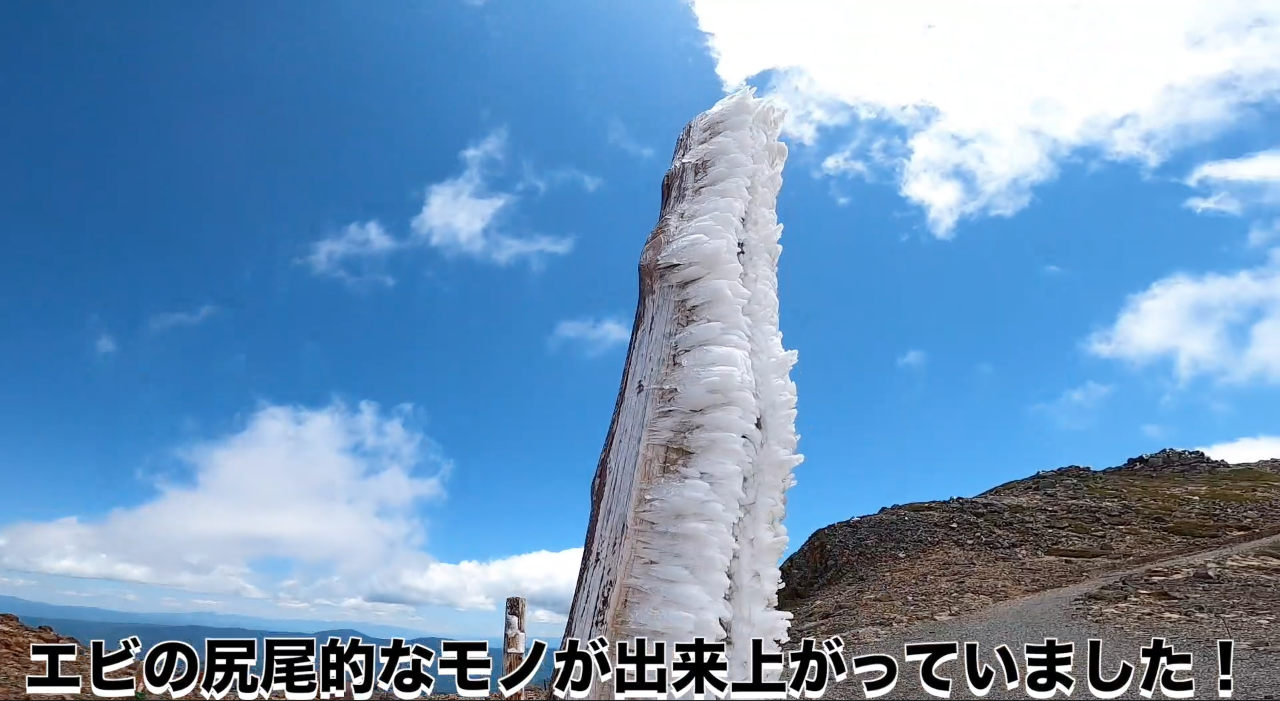 Even though it's the end of May, there's a splendid shrimp tail!Gakkin!It's the world of gingin! (Please watch the video and check it out! It's Merry Christmas on the battlefield (!?))
After that, after repeating the strategy meeting several times, the purpose of subduing the Demon King was gently ...?Gently ...?what happened? (Please watch the video w)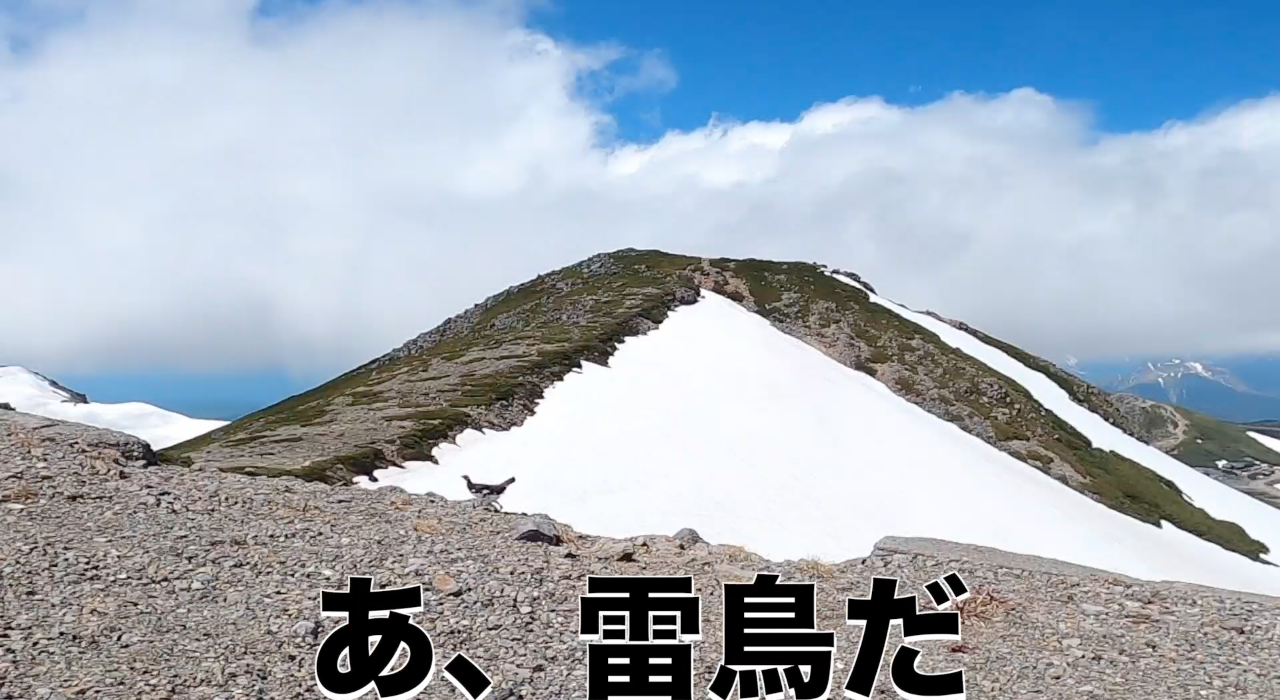 Raicho-kun, it's been a long time!And finally, in front of us, the burn that set the downhill target ...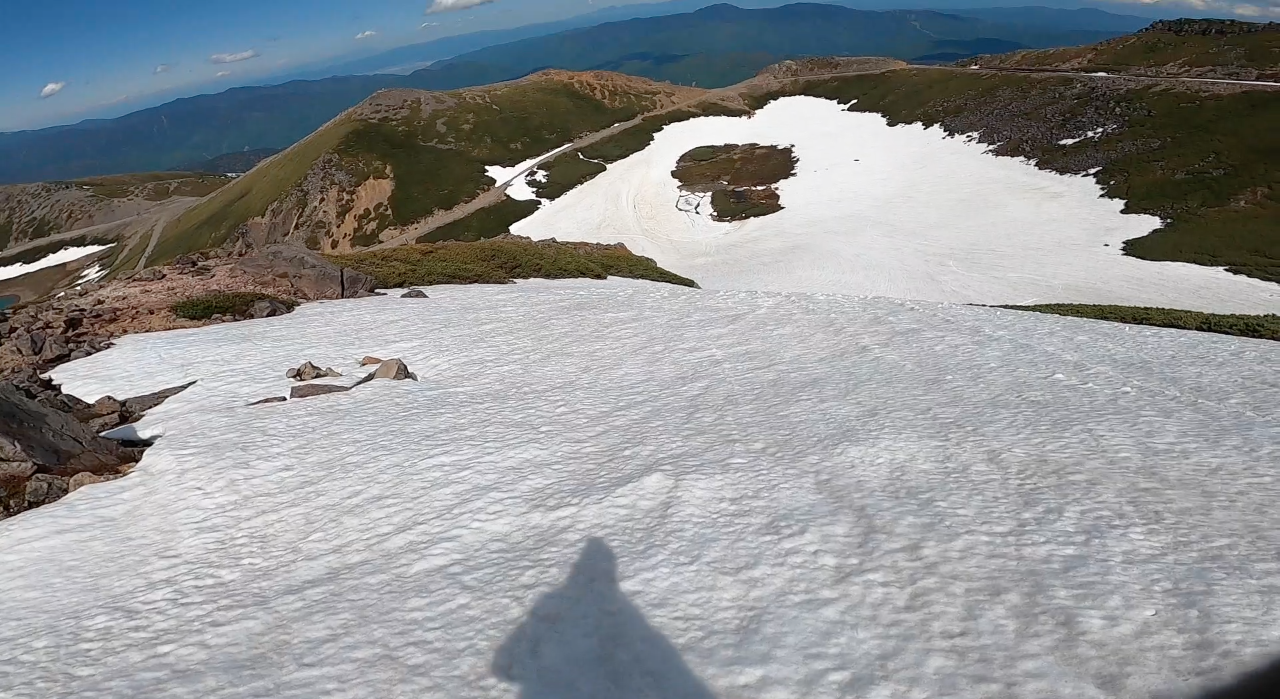 First of all, Hara-chan drop!I drew a wonderful spur on a large canvas that no one has touched yet on this day!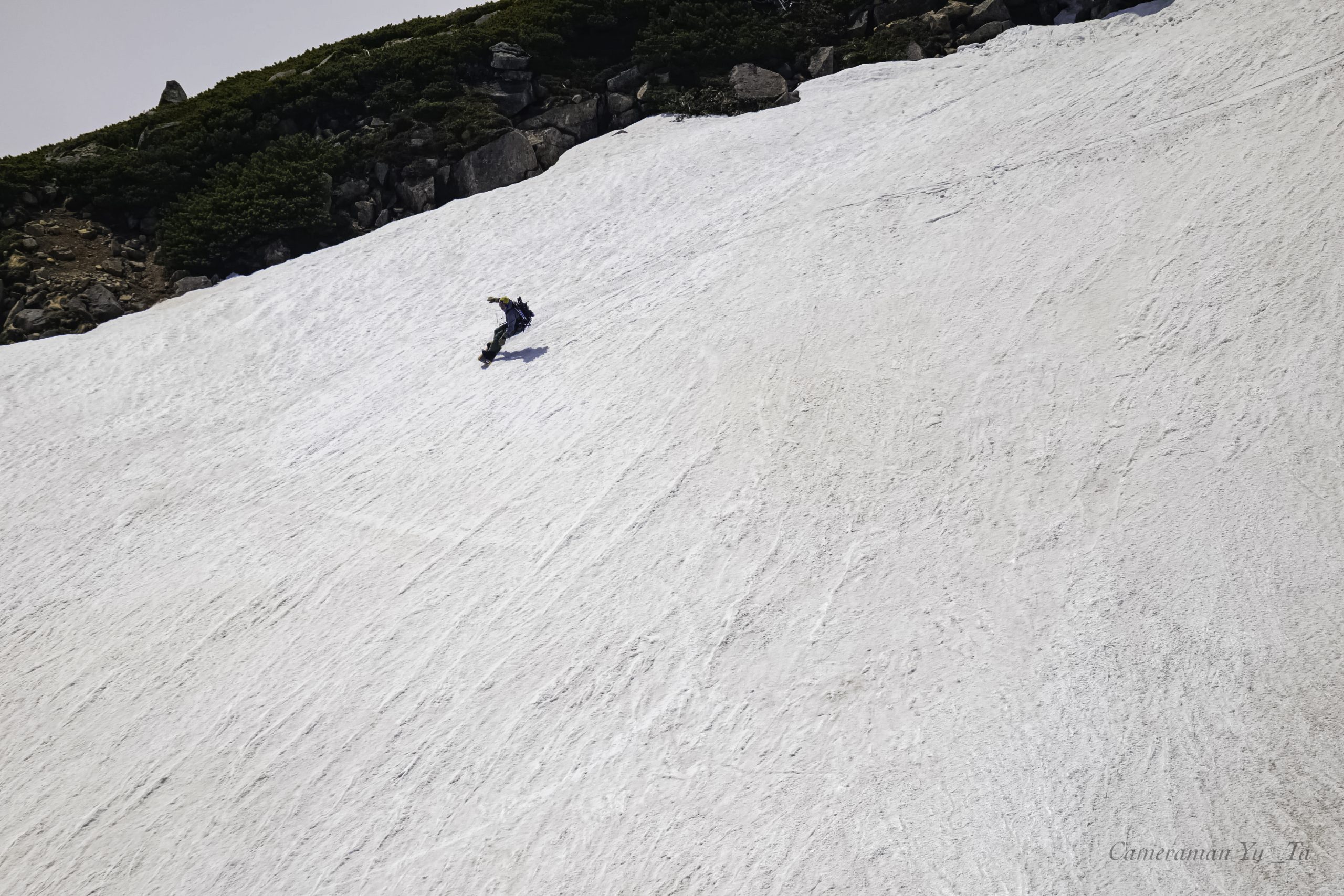 Alright, then me too!I will go!drop~!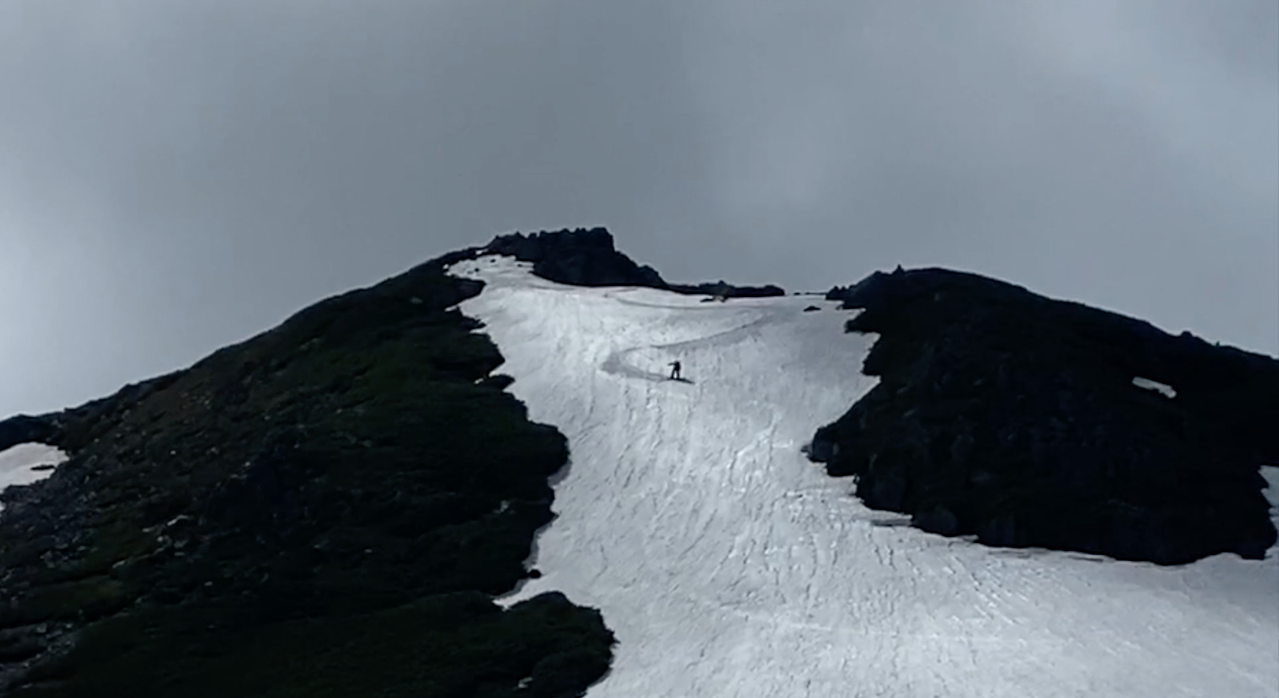 Due to the steep slope, I carved it sideways with great care, but the surface was moist, probably because it wasn't exposed to the strong winds!Burn is in safe condition!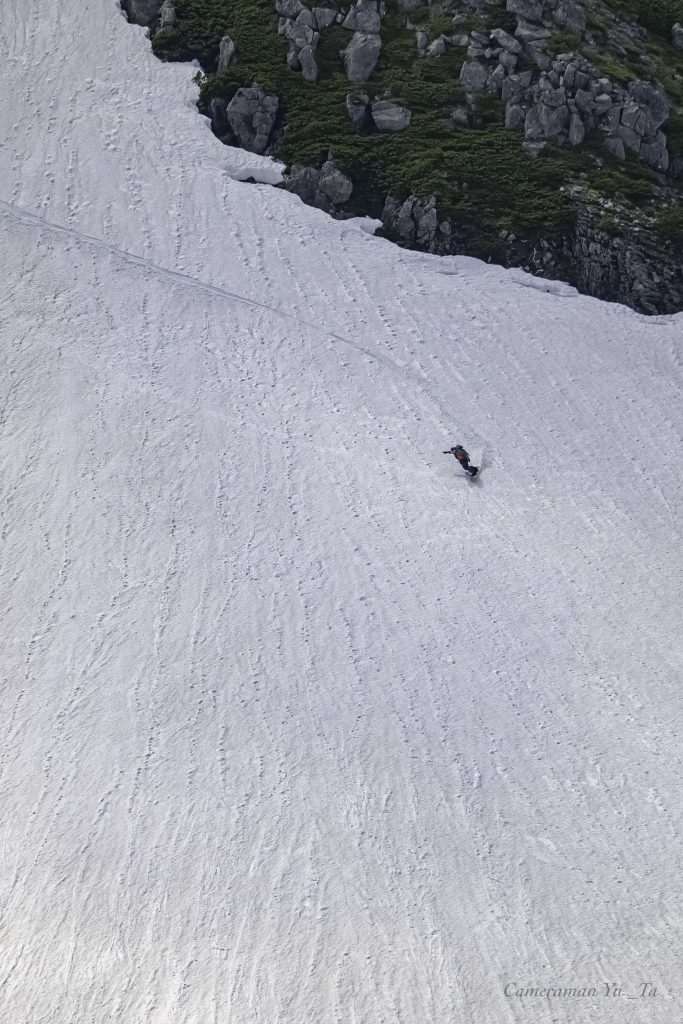 Go ~~~!Hyaho ~~~~!
Joining Hara who slipped earlier, high five, and praising each other's run, Waino Waino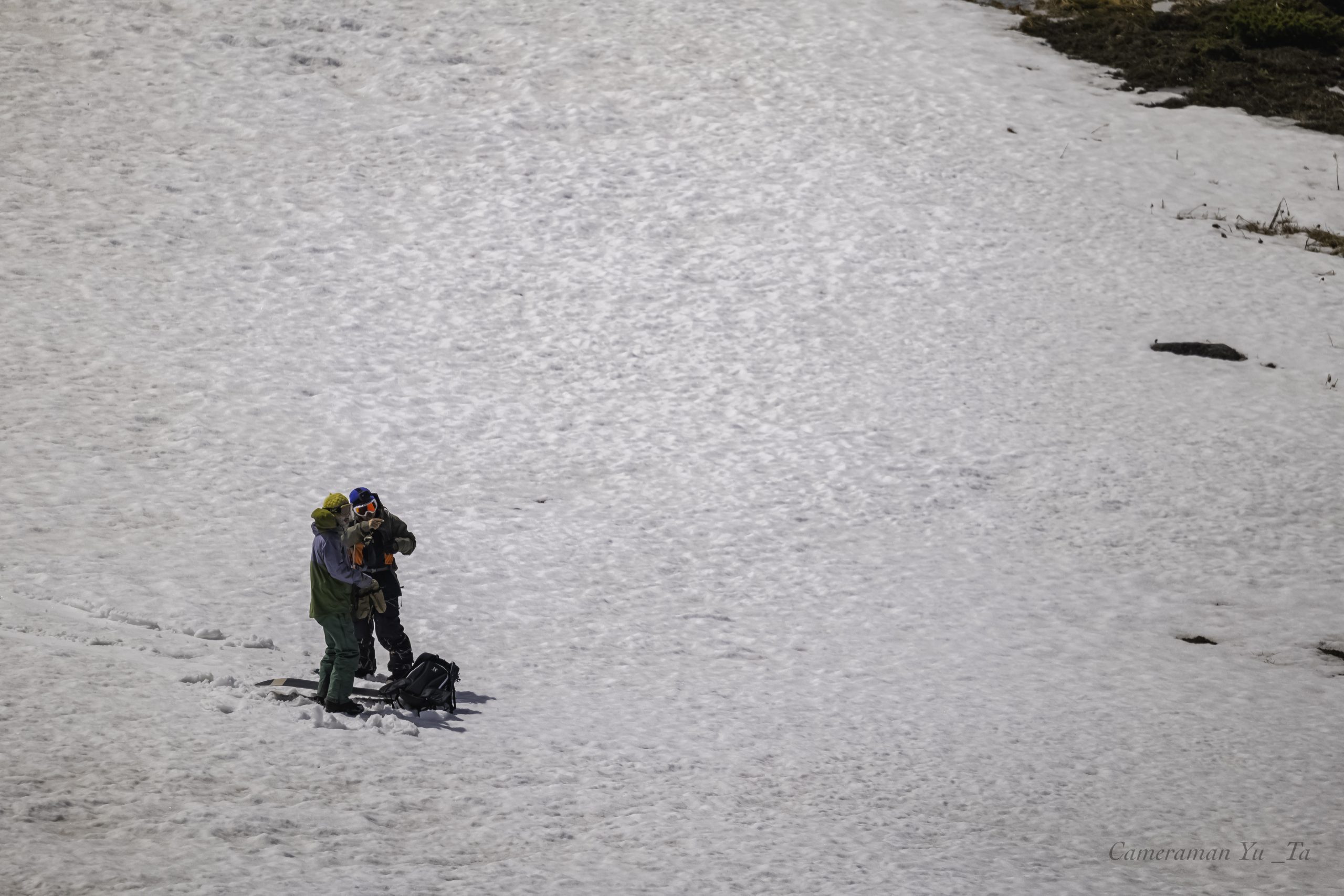 Samartria Uta is waiting, let's get back to him.
Lauresia arrives, Moonburg Hara rushes to Prince Uta, who endured the strong winds and boldly released the shutter.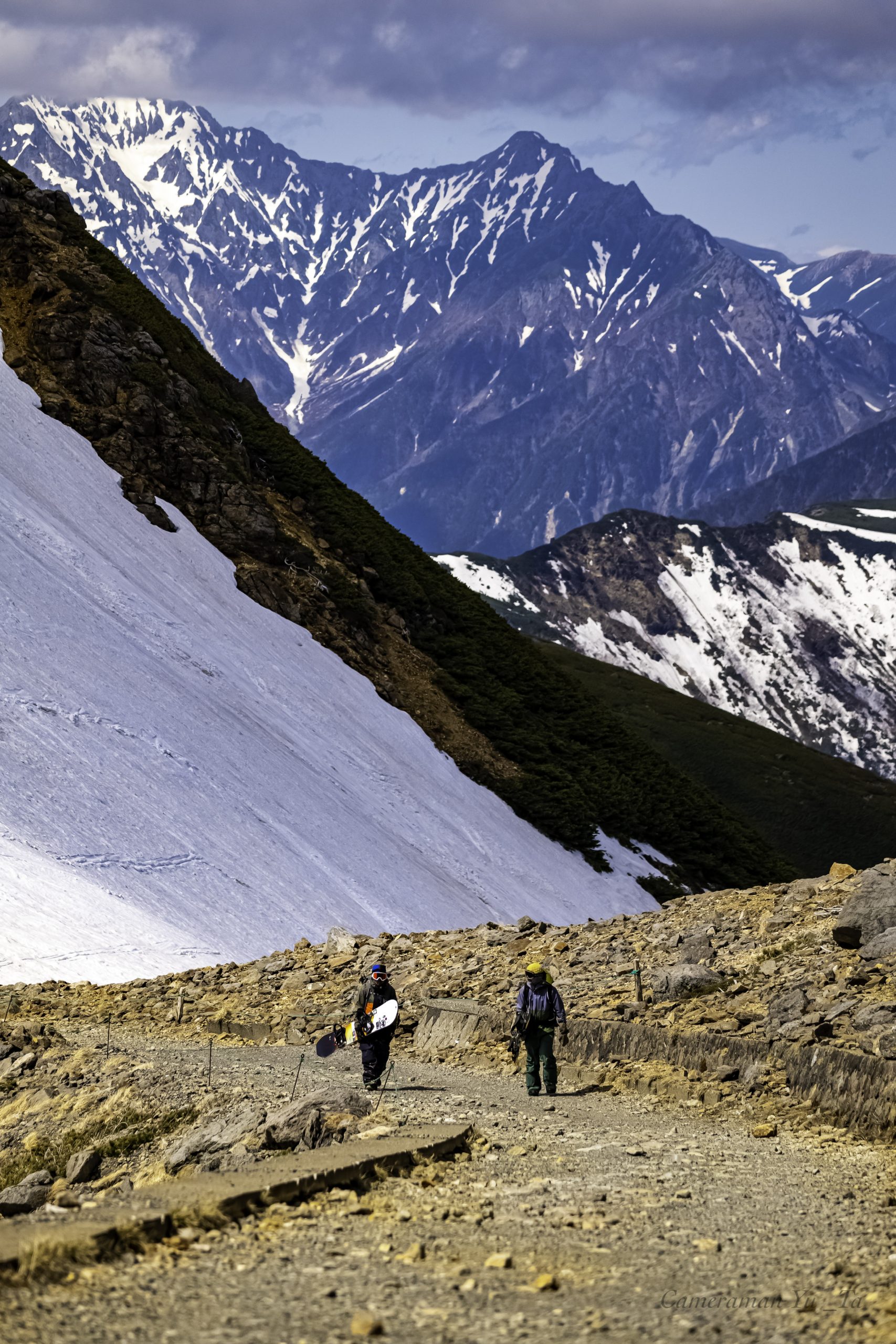 Yeah!Thank you Uta for welcoming us two!I'm sorry to have kept you waiting!It's your turn next!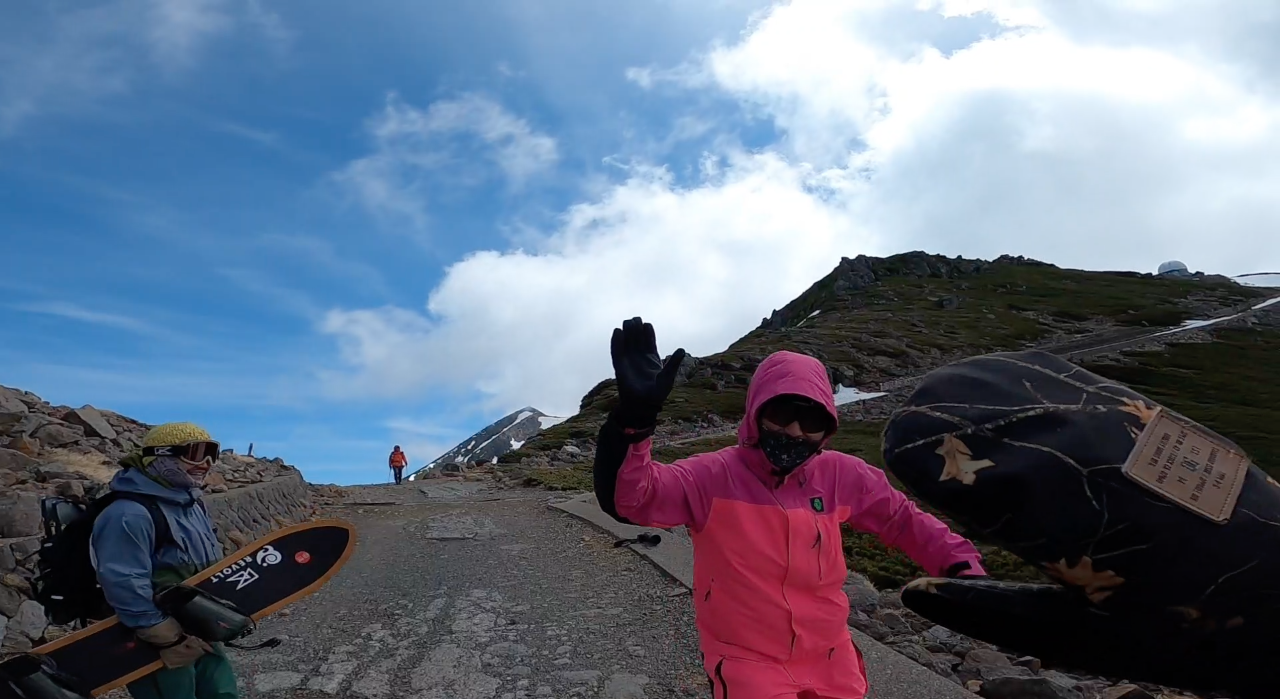 Hara-chan looked into the finder like a super A-class sniper aiming at a target one kilometer away.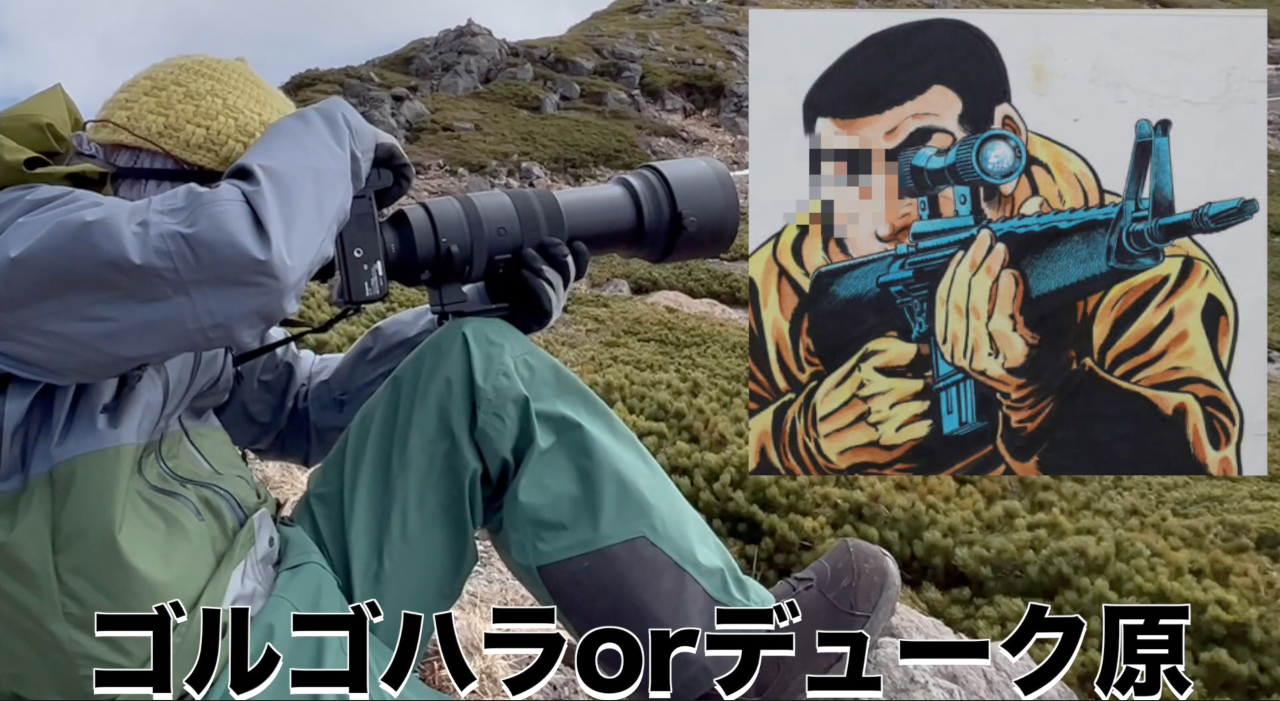 And Wapan Skis Uta (@yu_ta_miyazawa) is on standby!
A word from the radio "Waiting for light"
Yes, after a short while we heard ...
...
...
...
Like a squid, I've slipped through the shoot with the momentum of lightning stone fire!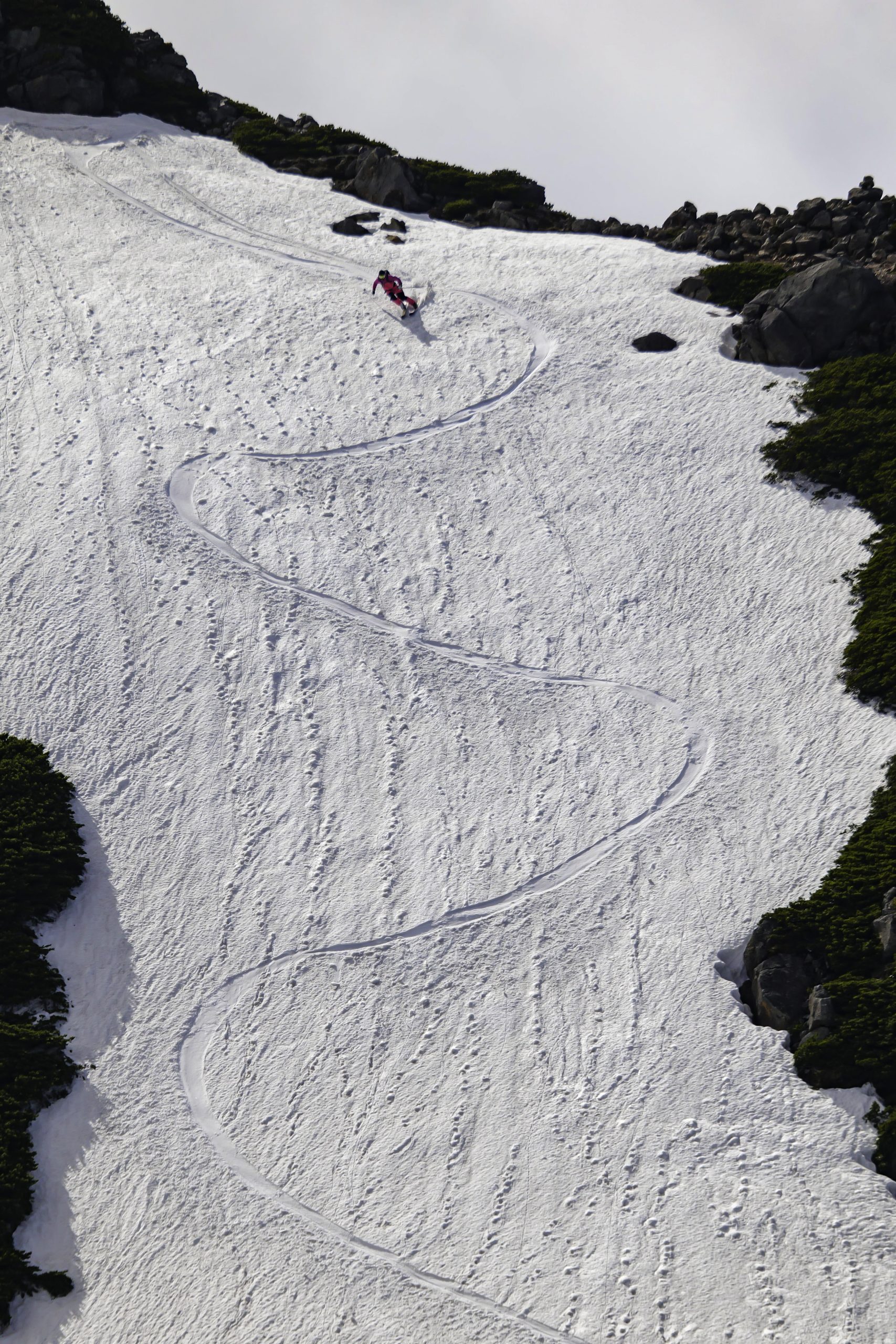 After each season's last run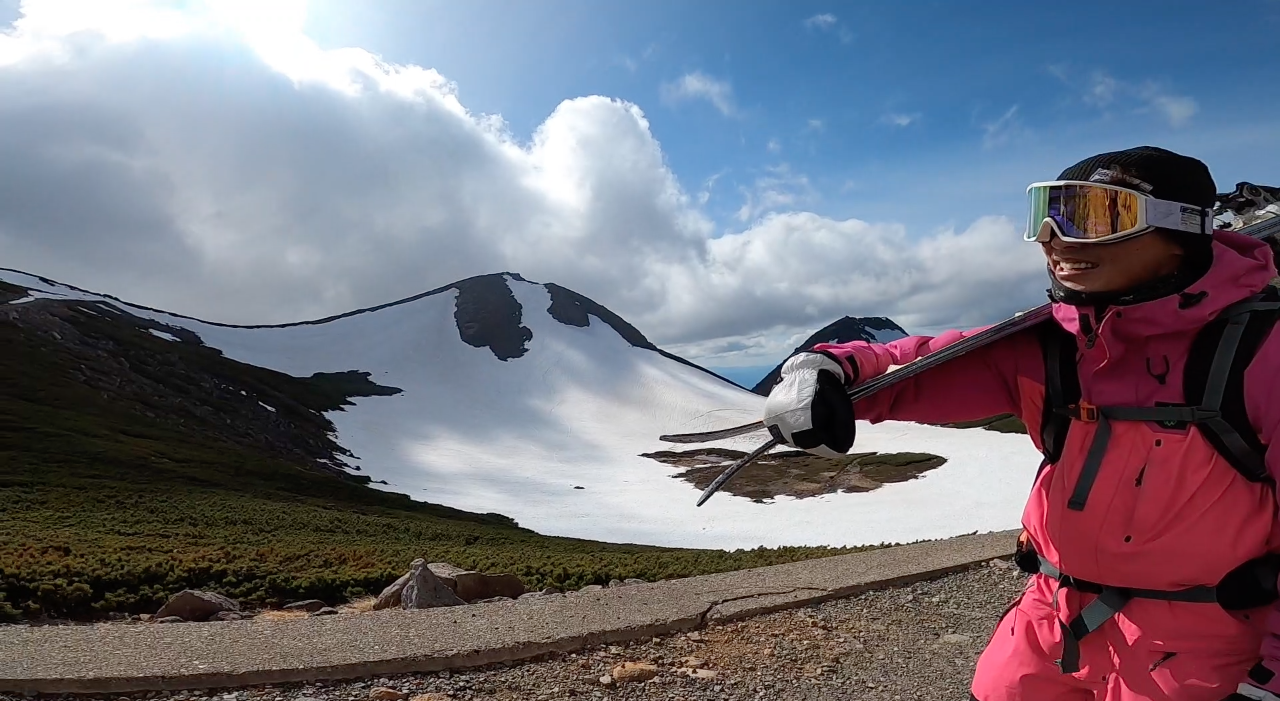 We completed the quest we decided on this day with three people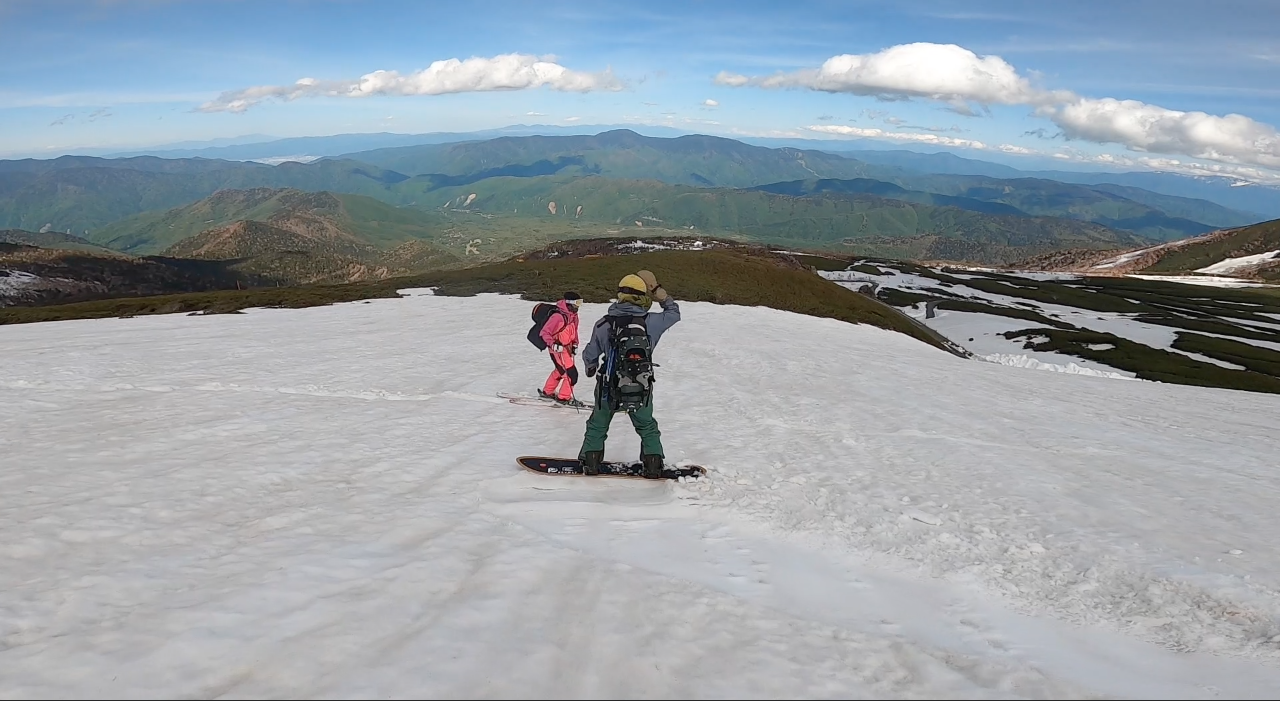 I aimed for today's starting point, Kuraigahara Sanso.
And arrived near the place where I started hiking up in the morning
The quest for this day has been successfully completed.
Thus we safely left the land of Alefgard.Continued (laughs)
(If you watch the video, you can understand what is described here as a bonny, you do not understand? It may be a little transmitted to the NES generation ~)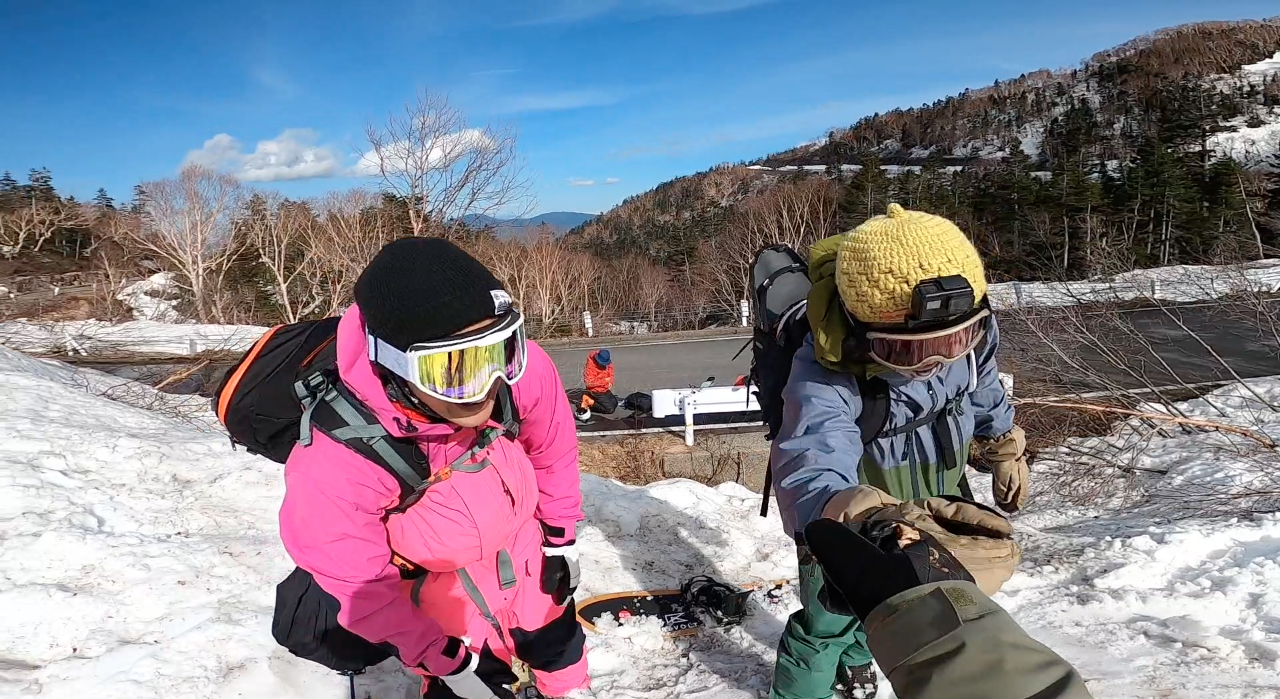 Yes, this time I have a report post that has reached the end of such a great season
It was released in advance the other day
YOUTUBE ch Toru Fujinuma Professional Snowboarder / RIDE FOR A SMILE
With the captured photo from "Norikura Kogen Backcountry Snowboard ~ HIKE & RIDE ~"
WapanSkis I sent it with a picture of Yutaka Miyazawa & angler Hara-chan.
The video is also quite interesting for those who have been to Norikura Kogen and those who have not.
Please watch it!
If it's interesting, give it a high rating and comment!I'm glad if you can comment, and I'm motivated to make the next video!and
This channel provides a wide range of snowboarding information and my favorite skateboarding information!
Thank you for subscribing to the channel!