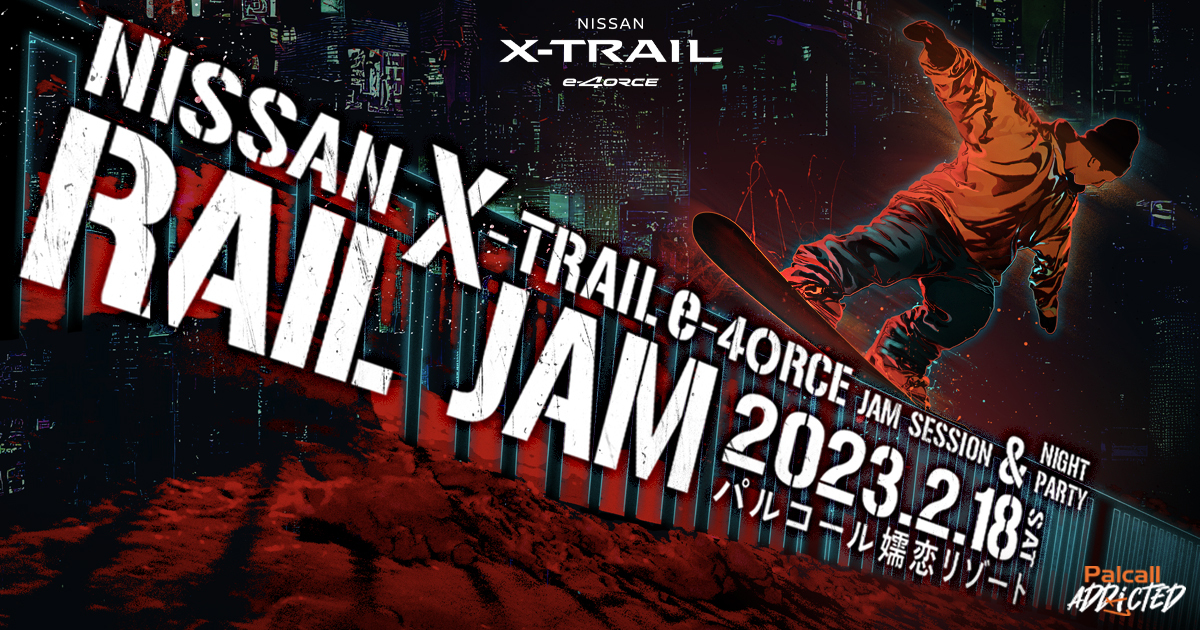 A special street course that suddenly appears at the Palcall Tsumagoi Ski Resort will be the stage for a one-night-only session for riders who mainly compete on the street.

This event focuses on the street scene.
The scene should be livened up again.
The other day, RAIL JAM is the main event of Addicted Fes, which will be held from February 2th to 18th, which was announced on Palcall Tsumagoi's SNS.
For details, check the following SNS and website.
Contents of Addicted Feshere.
■Palcall Official Instagram