It has 3 camber sections,
With outstanding holding power by XNUMX edge contacts
Demonstrate stable turn performance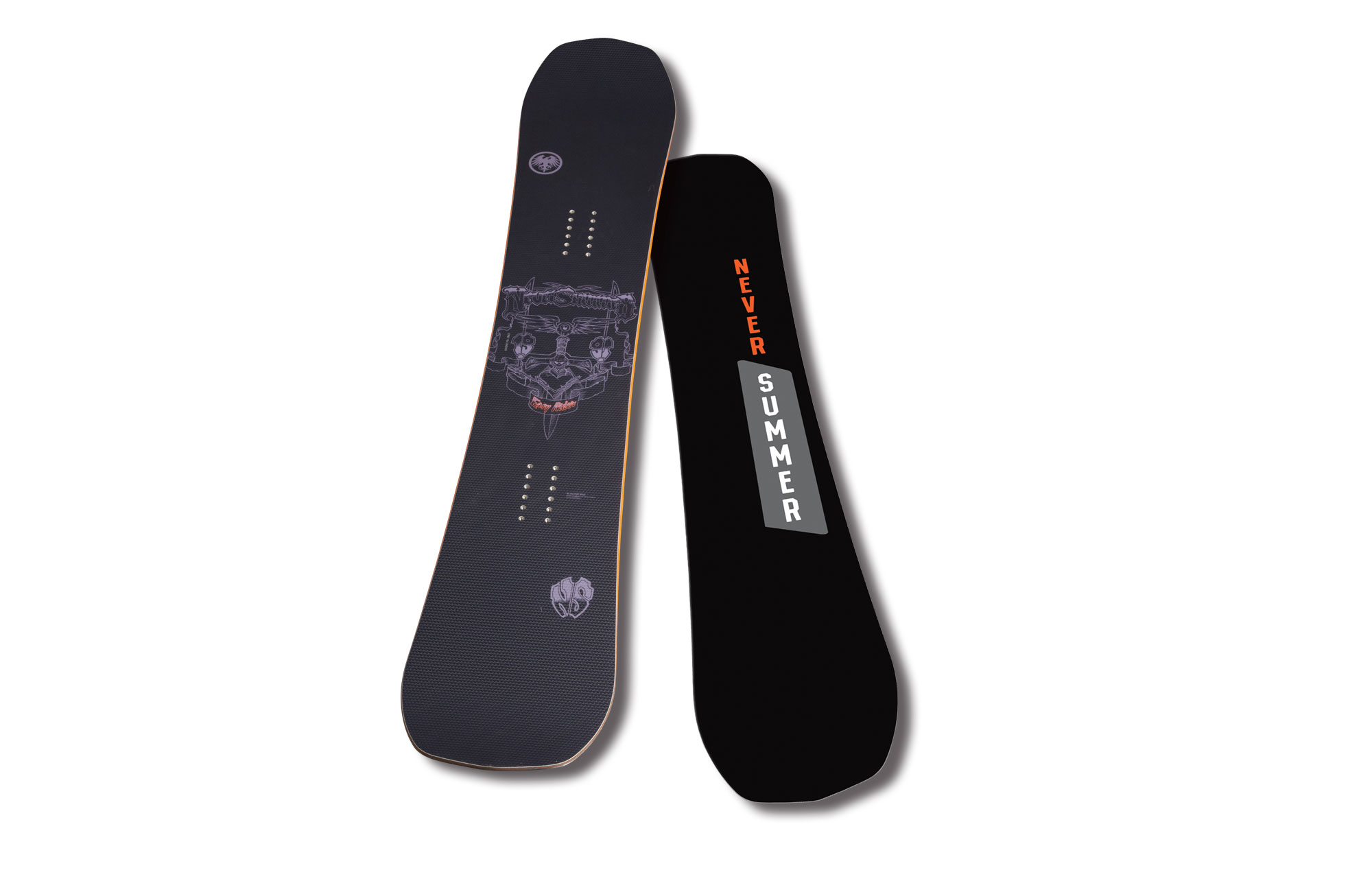 NEVER SUMMER
EASY RIDERS
Size: 148, 154, 157, 158X, 160X (X is wide version)
Price: ¥ 115,500
"NEVER SUMMER" is a snowboard company based in Denver, Colorado, USA, which has a long history of 33 years this year.We continue to make the highest quality boards with handcraft at our own factory, excellent materials and manufacturing methods, and a board concept rich in originality. Is receiving.
TEAM RIDER Chris Corning, who has been active in the Olympics and World Cups, continues to demonstrate the excellent performance of this NEVER SUMMER, but the lineup always evolves with new topics every year.The philosophy that NEVER SUMMER has been cherishing since its founding, which is to always develop better snowboards and deliver them to users, has not wavered.There is no doubt that it is a trusted brand that puts the user first, as the product warranty is guaranteed for 3 years from the date of purchase.

NEVER SUMMER PATENTED
What is Triple Camber Profile?
The triple camber concept announced with PROTO FR in the 2021-22 season is to create 2 camber sections and 3 edge contact points by arranging 4 rockers to sandwich the center camber between the stances. A unique shape that works.Furthermore, the camber area at the foot improves the board's gliding performance by changing the profile to the nose and tail when gliding.Overall, it has a powerful and stable feel while bringing out the fun and playful ride.And it means that it brings out excellent performance in any speed range and speed changes.NEVER SUMMER has created a new-age structure that flexibly responds to complex and changing sliding surfaces, always leading to the best sliding performance and allowing the entire board to slide comfortably. That's the charm of "triple camber".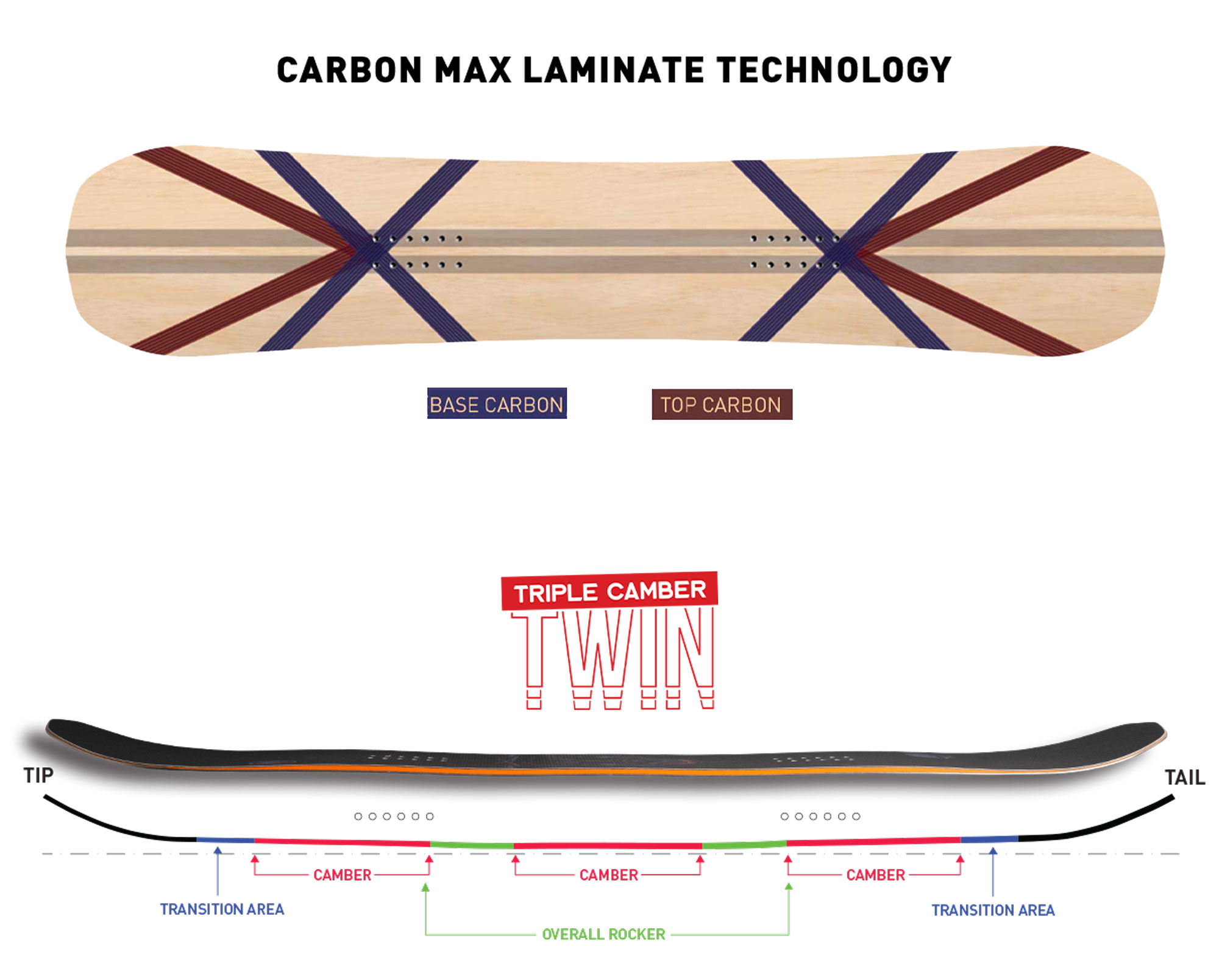 Twin model with triple camber!
"EASY RIDER" that meets the wide range of needs of all snowboarders
The PROTO FR, which was focused with the advent of triple camber, is a board with a slightly stiff flex setting and a strong impression of free riding.The Easy Rider brings all the proven benefits of triple camber to a twin-tip mid-flex freestyle board.Adopting a classic twin shape, it is easy to handle, and you can enjoy stylish tricks with a comfortable feel, and you can demonstrate excellent performance on all snowy mountains.
A board that makes full use of the triple camber's characteristics of good response in a wide range of speeds and adaptability to slope changes, allowing the rider to enjoy the snowy mountains with an easier feeling.You should be able to cross the limits that you couldn't reach before.I would like you to try riding it yourself and feel its excellent ride.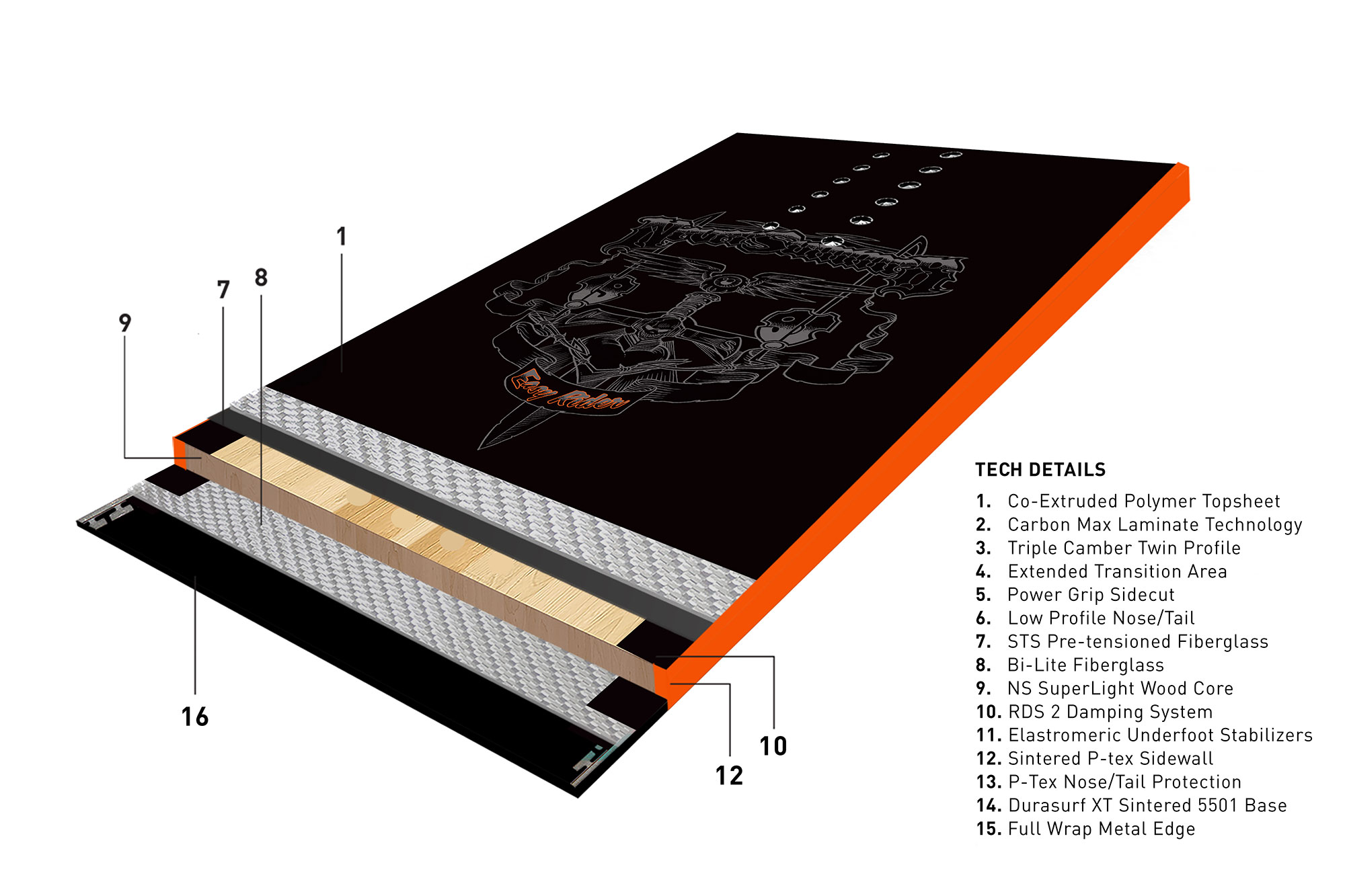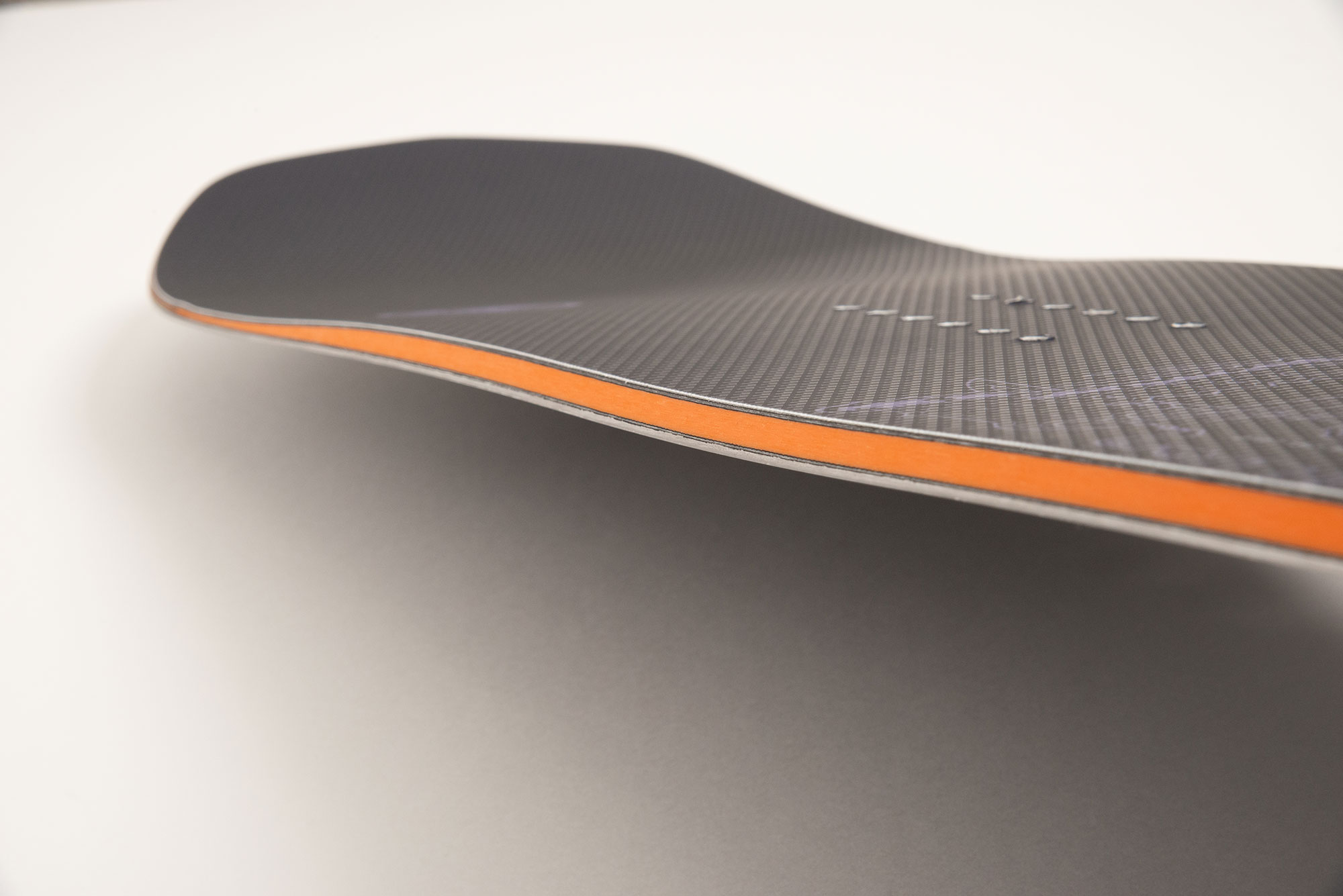 > Pre-emptive gear special feature: NEVER SUMMER
>Introducing VALHALLA, the most powerful freeriding board that enables hard charging
>Introducing the new generation camber board "COUGAR" equipped with recurve triple camber
>The highest free riding board "LADY FR" dedicated to female riders
Click here for information on the latest lineup of NEVER SUMMER
NEVER SUMMER BRAND PAGE