At Mt. Norikura Snow Resort.
There are only a few left until the capacity is reached.
Those who like clothes, snowboarding, the outdoors, and fishing!Please join us.
The lessons are moderately laughing, and after the run, at ANOTHER LOUNGE Matsumoto store, I will talk about new clothes, gear selection, how to live in the marginal village mountain, life for the past 42 years, play in the mountain. increase.
Let's have fun.
* MofM nine peaks 129UL_satoyama Only those who wish and lesson participants can test drive.
Little giant UL spec.Please experience.
/
You can test drive the "MofM nine peaks 129UL_SATOYAMA", a short-length board that you care about.
Held at the end of this month_
"M of M" SNOW BOARD LESSON TOURS 2018 in ANOTHER LOUNGE
Former professional snowboarder "MofM" Masakazu Fukuyama will be the instructor and we will hold a snowboard lesson tour.
■ Date: February 2018th (Sat), 2th (Sun), 24 AM25: 8-PM30: 12 (about 00 hours)
■ Location: Mt. Norikura Snow Resort
■ Recruitment capacity: 10 people each day, 20 people in total, first-come-first-served basis
・ There will be some vacancy on Saturday, 24th.
・ Application is closed on 25th (Sun) because the capacity has been reached.
If you are interested in participating, please feel free to contact us.
Details ↓ ↓
http://www.anotherlounge.jp/…/mofmsnow-board-lesson-tours-2…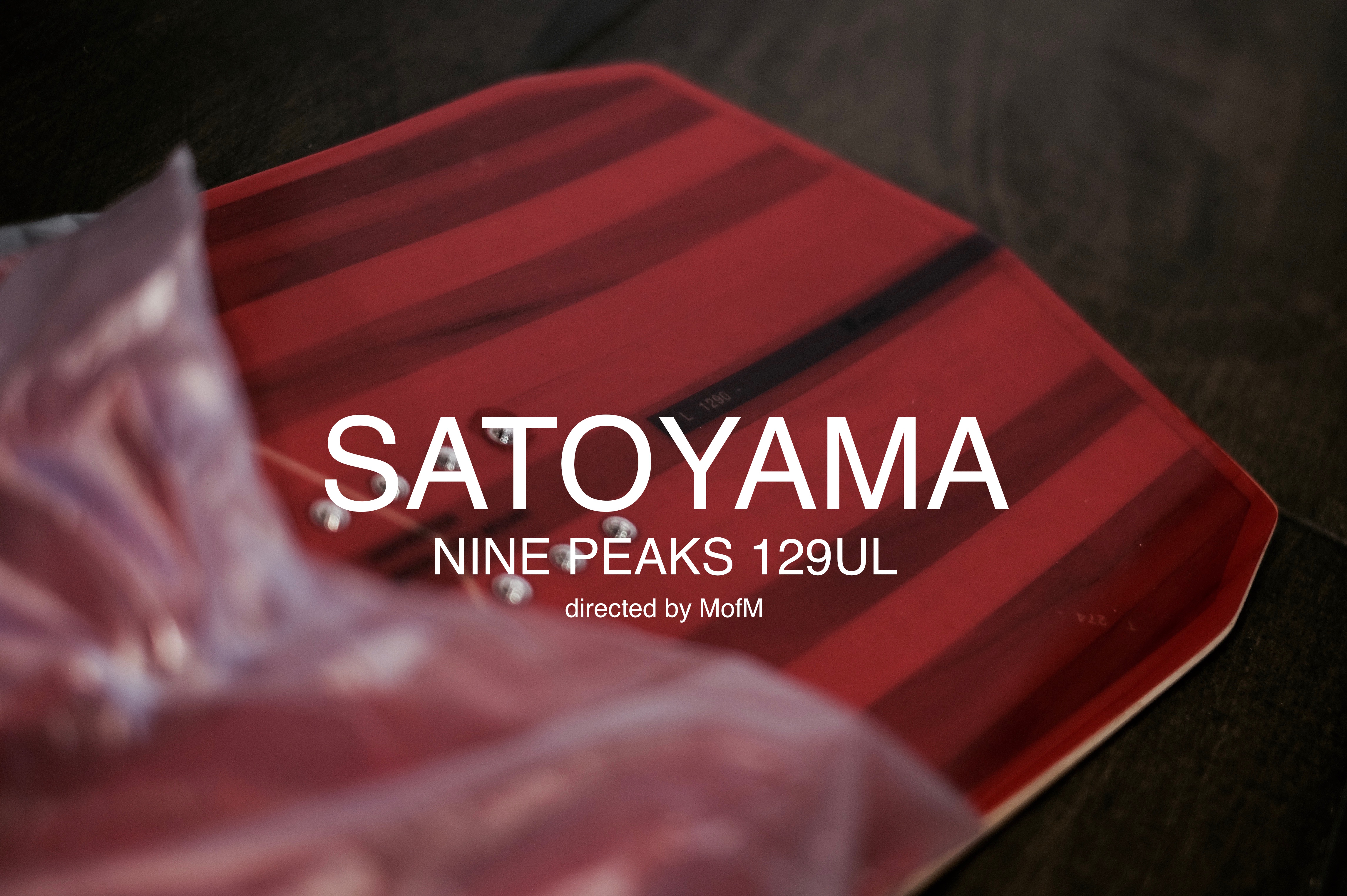 Riding video ↓ SATOYAMA_
https://www.instagram.com/mofmmanofmoods/