Hello, this is CAP. This is the first post in 3 months, but the 19/20 season is nearing its end.In addition to Aizu's work, mint tours guide work (Past blog), And it was an environment where I could slip every day, but I was still quite busy. In March, I settled down and decided to show up on a mountain that I couldn't go to until now, including the construction of the tour next year.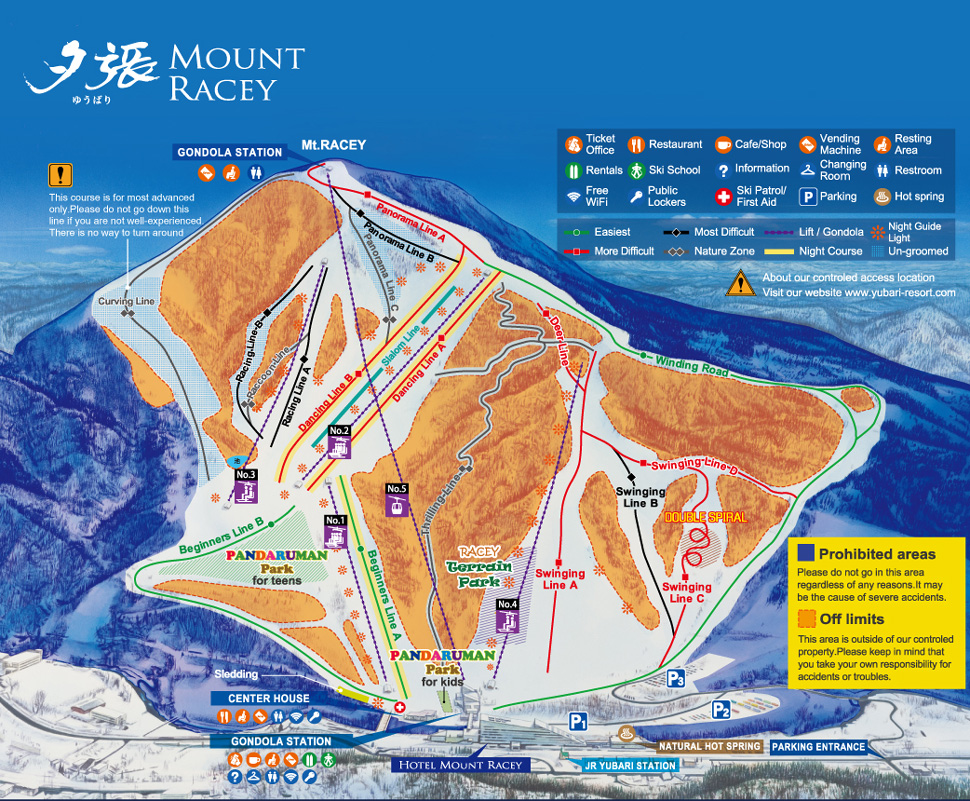 Mount Racey is located in Yubari City, about an hour's drive from New Chitose Airport.It had a huge hotel as a ski resort directly connected to Yubari Station, the end point of the now-defunct JR Yubari Line, and became a hot topic at the beginning of its opening.However, I didn't have a chance to go there because of the environment away from other mountains, so I was finally blessed with this opportunity.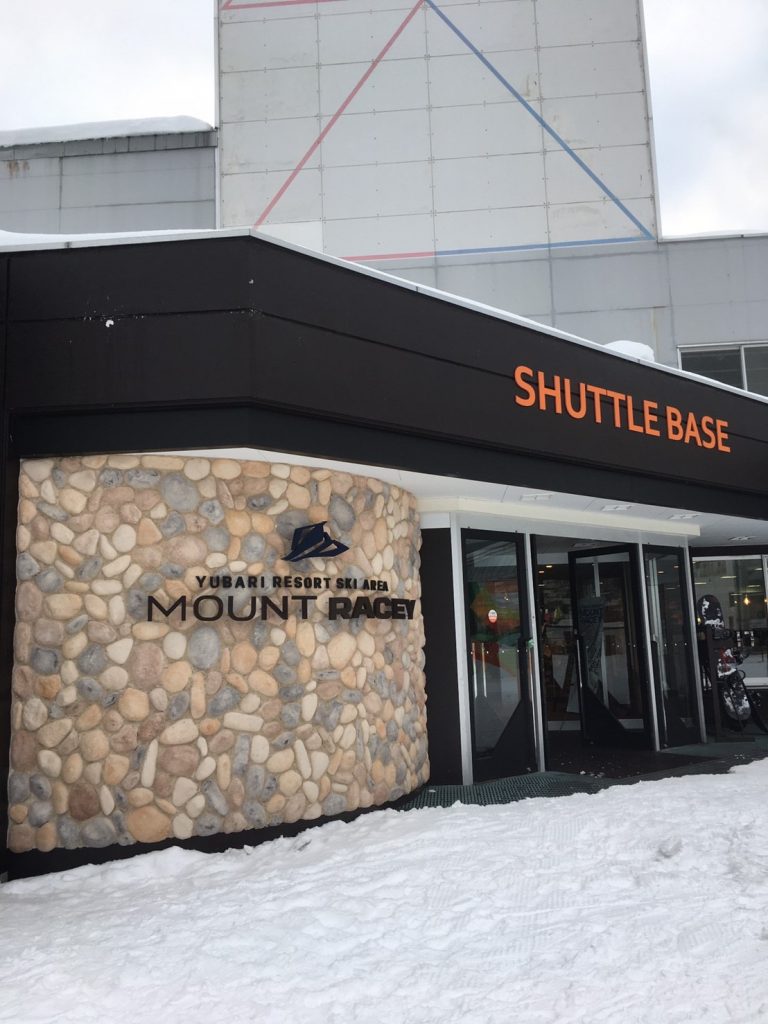 It was quiet because Invans had already moved out of Hokkaido due to the influence of Corona (photographed on March 3). Hotels like the adjacent Gundam White Base, coupled with Chinese capital, are mainly in Asia during the season. There are many customers and there are almost no Westerners.However, when I look at the map, it smells like a lot of potential.The orange place on the map is 3% capable of gliding at "self-responsibility" and there are no particular restrictions, so if there are few Westerners, there will be a lot of fresh places left. .. ..I was excited by such expectations, and when I went up to the top of the mountain with a gondola that ran up from the foot of the mountain station at once, I lost my words ...There are quite a few steep slopes. .. ..
First of all, the slope just below the summit is quite steep.The tree is a little difficult because it is dense, but if you choose it, you can find an open area and it is a 3D terrain that is mostly composed of innumerable swamps.Wow!There are endless ways to enjoy both regular and goofy because there are good walls.What's more, no matter which line you take, you will reach a big girly (Gully) at the end, so the exit is easy.You can explore the fresh lines all day long by skiing in the direction of the slope.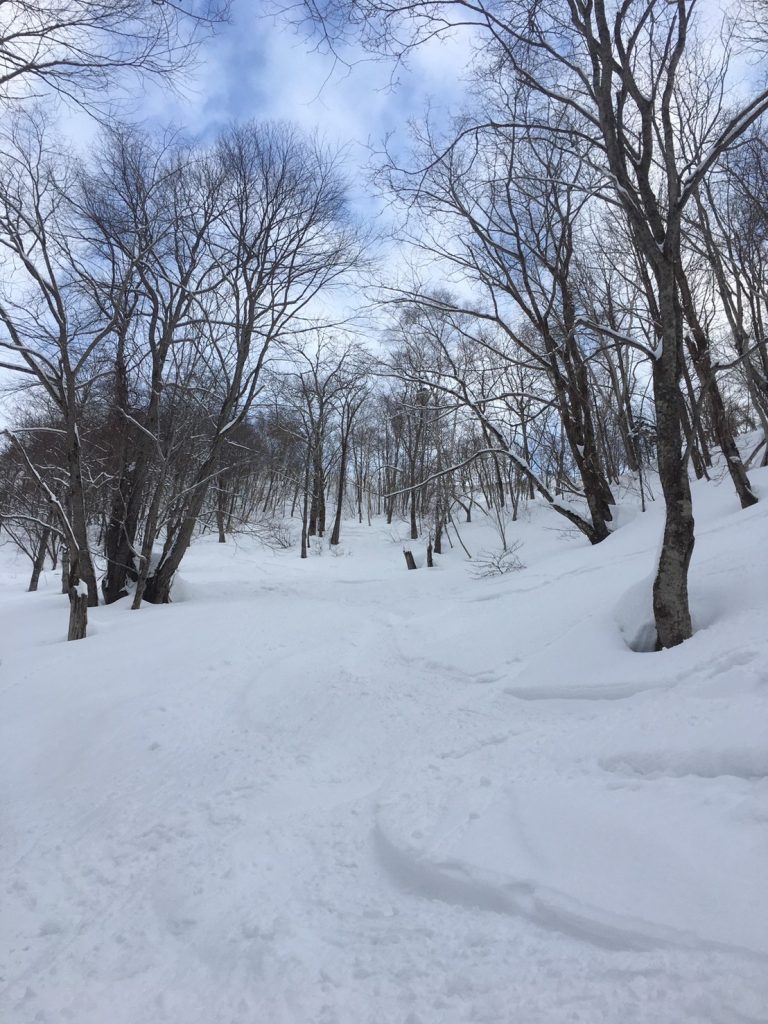 By the way, these lines are the ones that we just added.As mentioned earlier, there are almost no Westerners in powder junkie, so it is a fresh monopoly.Great Mount Racey!As you know, there was very little snow this year and I couldn't get to slide a fairly dense tree anywhere in Aizu. The guests of mint tours come to slip the basic "powder only", so I pay attention to every run.It's a park today because the snow is bad!Grooming today!There is almost no escape.As a by-product of such a guide job, my thinking has changed so that if the tree is open even a little, it will look open.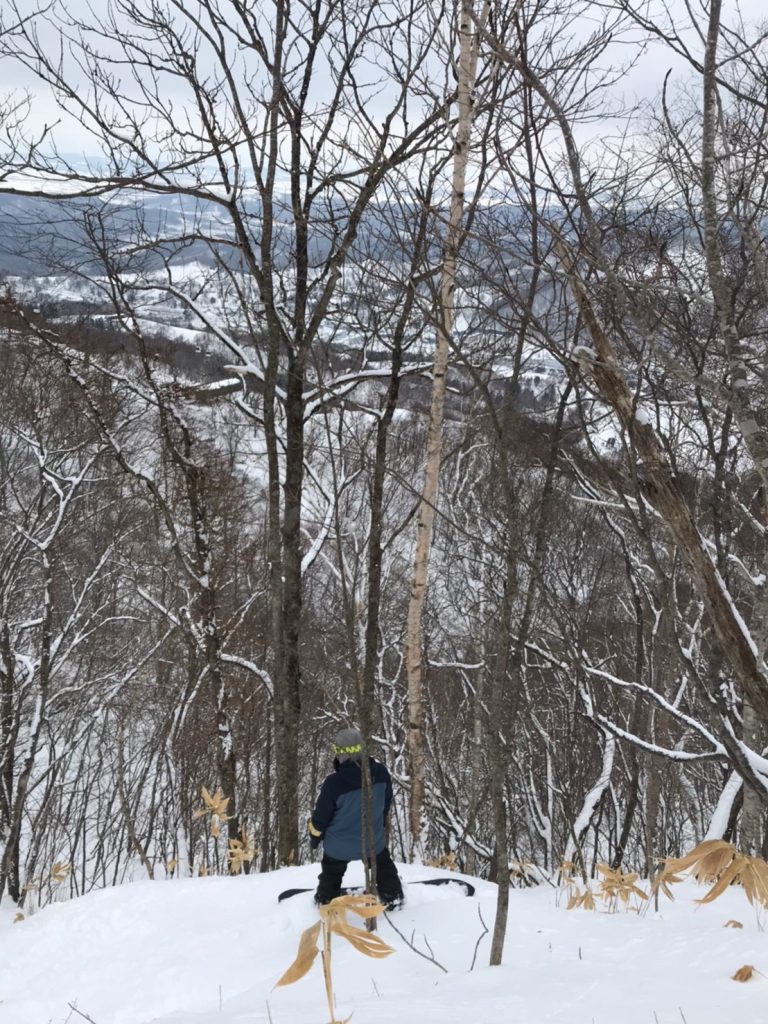 It's pretty tight in the picture, but it's actually tight.But it's okay if it's fresh.If you change your mind and look at the mountains, including such places, there are almost no places where you can't slip.It's scary to get used to.Mount Racey is already closed this year due to the influence of Corona, but I definitely want to ski at a good time next year.
POSTAL CODE