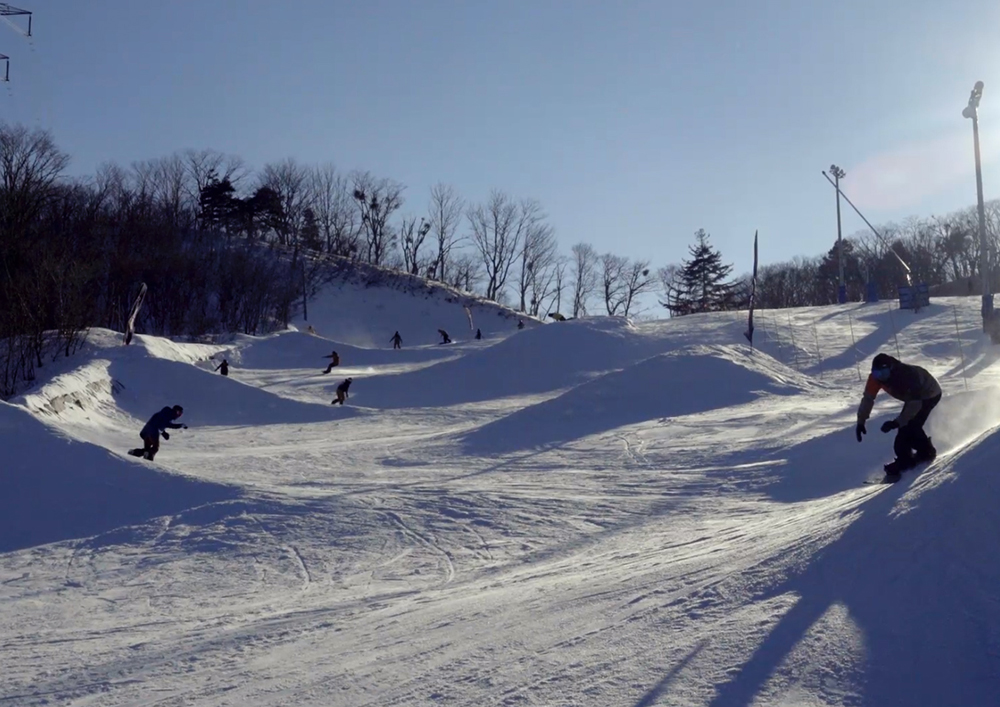 Takasu Snow Park and Dynaland, one of the largest slopes in the Gifu area, are popular resorts visited by many snowboarders, with parks, half pipes, terrain, and various freestyles.In recent years, Monster Banks, which enjoys R, has appeared, leading a new freestyle movement.Furthermore, collaboration projects with MOSS SNOWBOARD and MOSS SNOWSTICK have started everywhere.Ski resorts and snowboard brands are cooperating in both Takasu Snow Park and Dynaland, and active efforts are being made one after another to make it a more enjoyable place for snowboarders.It is not a tie-up project that involves money, but a tie-up project that is connected with thoughts.Why did such a project start, and what are the thoughts that move it?

moss x dynaland
Thoughts put into the collaboration
Collaboration started from the desire to convey the fun of the course itself to users
The collaboration project with MOSS that started at Takasu Snow Park will be derived to the neighboring Dynaland.
The Takasu area in Oku Mino, Gifu Prefecture, where Dynaland is located, is an overcrowded area of ​​ski resorts, which is said to have more ski resorts than there are convenience stores.How do you get people to choose "Dynaland" in such a group of ski resorts?This has been a long-standing challenge for Dynaland.Takasu Snow Park, which has a vast slope area and a long course, and Washigatake Ski Resort, which is popular for its extensive park area.The answer to rethinking the appeal of Dynaland, which is comparable to such powerful rivals, was "the fun of the pure course itself."The charm of the course itself is enough to be proud of compared to other ski resorts, such as 5 tree run areas with completely different situations, night game business boasting excellent conditions on a long course with abundant undulations, and I know its charm I wanted to have it.At that time, the story of a collaboration project with MOSS comes up.The collaboration with MOSS, which has a style close to the natural body centered on free runs and an image that seeks the natural terrain and the taste of snow, was perfect for telling users the fun of Dynaland's course.
We will create a highly satisfying site while proposing each other's areas of expertise.
Two collaboration projects were carried out. "MOSS Demo Center" where you can rent the flagship model of MOSS SNOWSTICK.And the play field "DYNALAND BANKS powered by MOSS" created in cooperation with MOSS.
The "MOSS Demo Center" is a project that started this season, and you can actually touch the MOSS SNOWSTICK board and confirm the feeling of enjoying riding close to the natural body centered on the free run of the MOSS board on various courses in Dynaland. do that for me.It is an attempt to reconfirm the fun of sliding.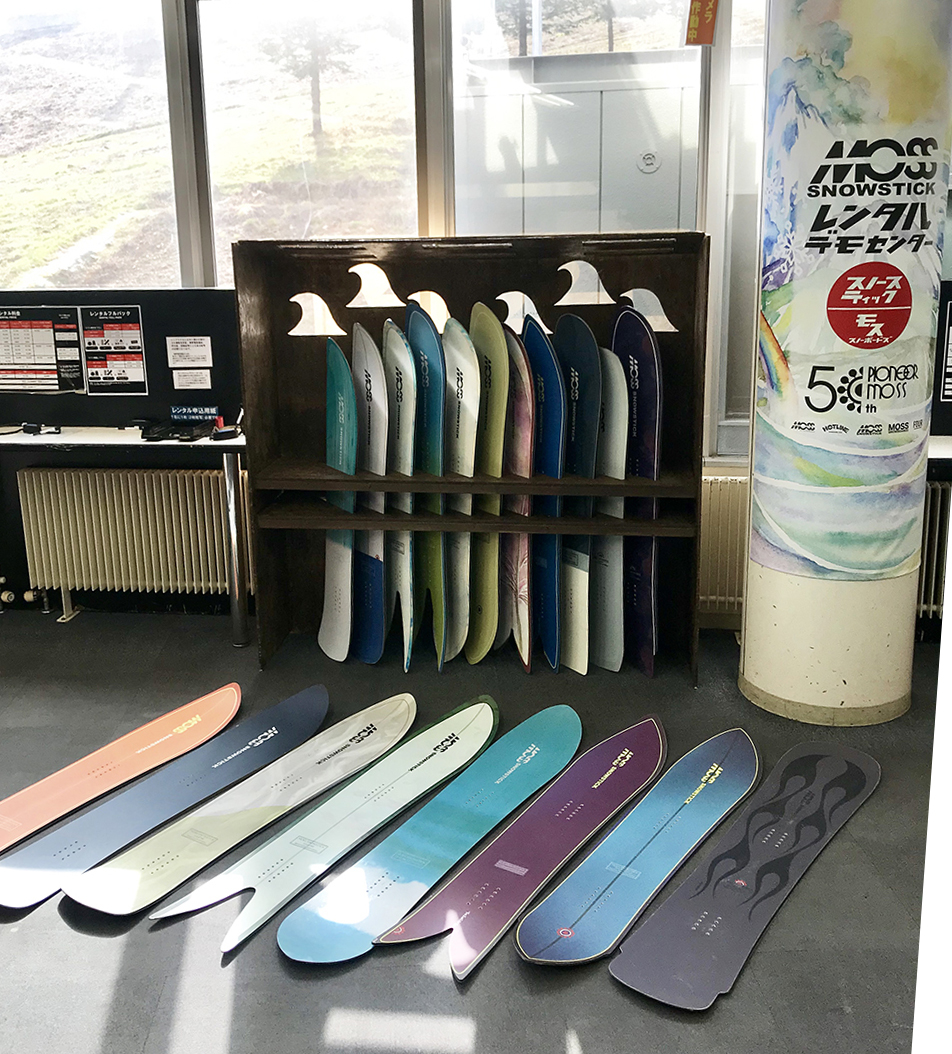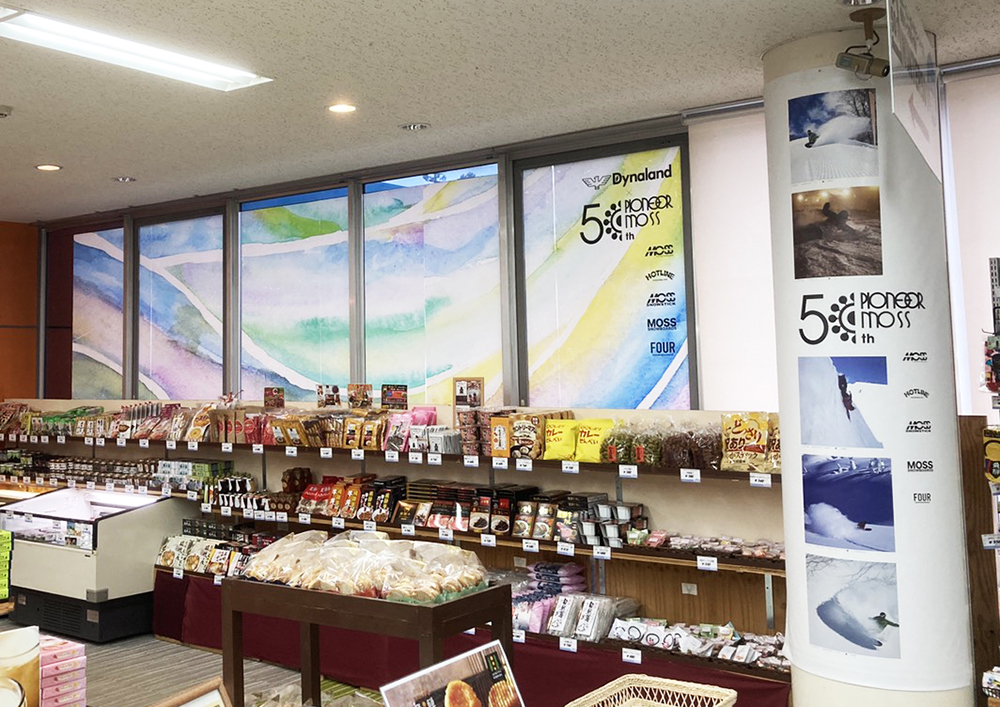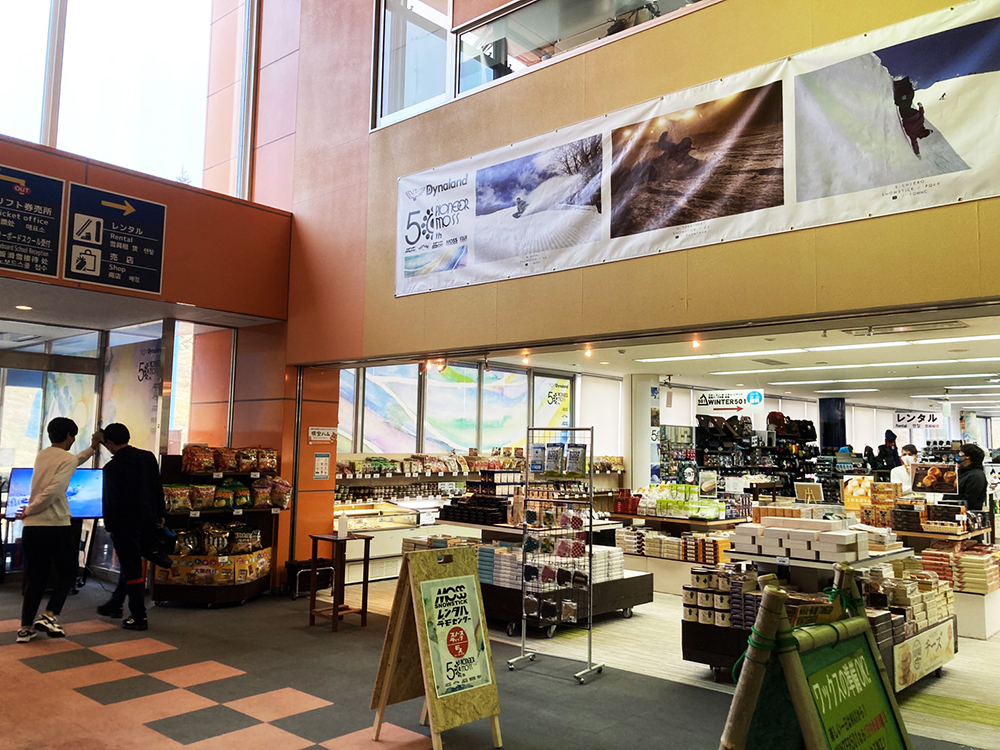 "DYNALAND BANKS powered by MOSS" is a course that appeared two seasons ago, and was built with the concept of packing fun into one course.With the popularity of free riding in recent years, we have teamed up to create a course that meets the needs of users. The skills and experience of the Dynaland staff were demonstrated and realized in order to give shape to the opinions on the course construction based on the feeling and philosophy of MOSS.
Furthermore, in addition to mutual cooperation in creating courses on the slopes, efforts are being made to propose and lead how to slide and play through riding events and test drive events.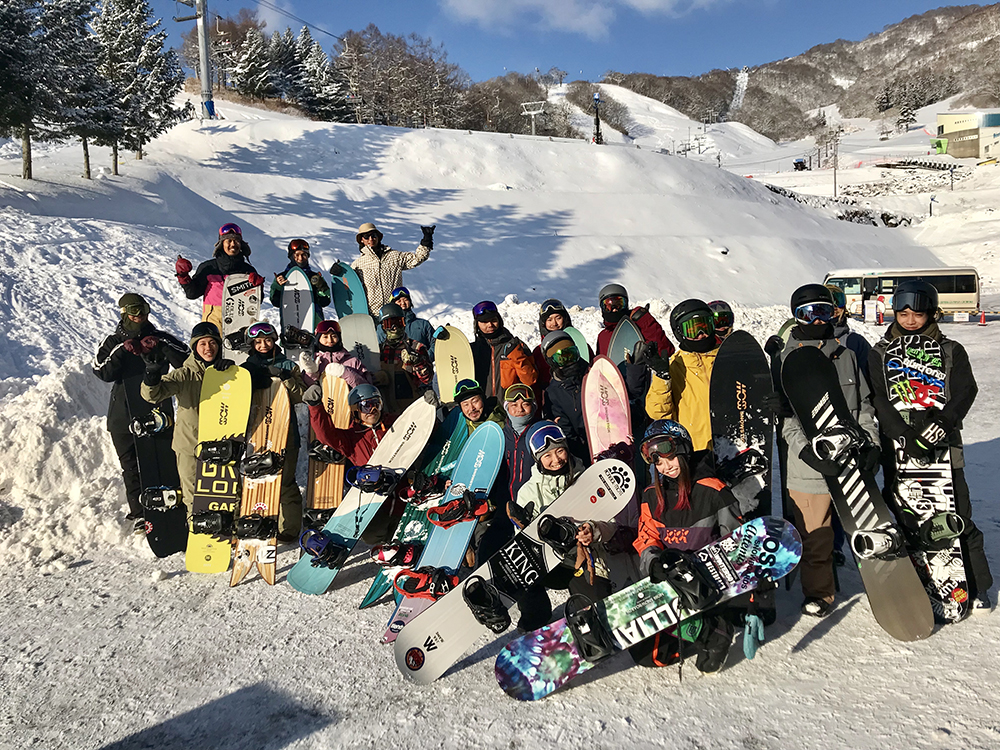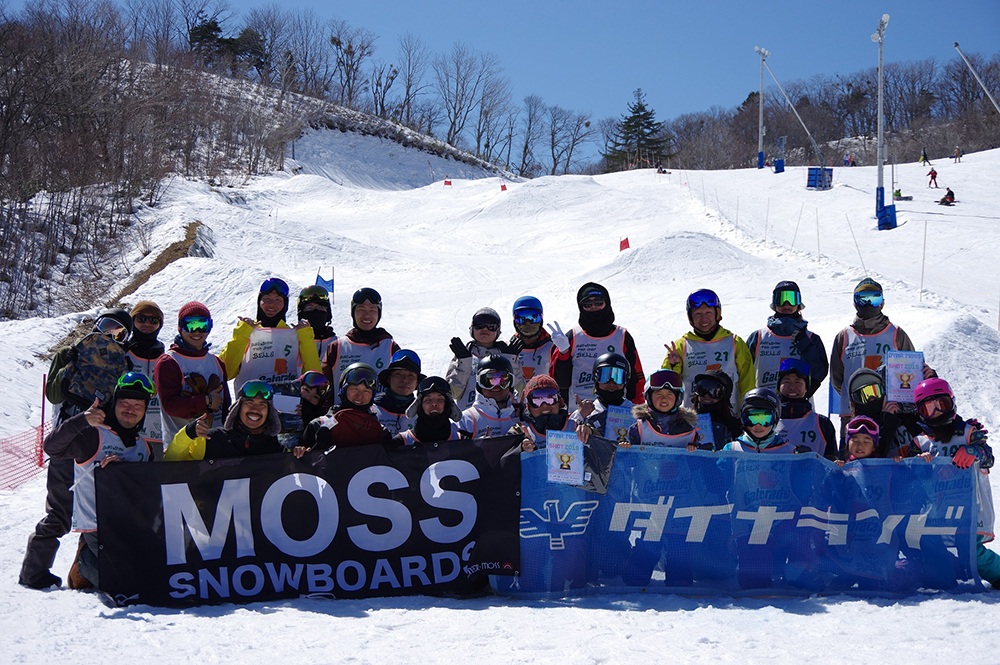 Not limited to items such as parks and banks, we continue to devise ways to enjoy "different scenery" little by little on the course.In the last few years, the number of tree run areas has increased by two, and an artificial snowmaking machine will be built this term to provide stable snow.In addition, you can adjust the terrain during the off-season and enjoy the course in a natural flow, such as connecting the course to the course, the entrance from the snow-packed area to the tree run area, and the course width to secure the turn arc. We are creating such courses and thinning.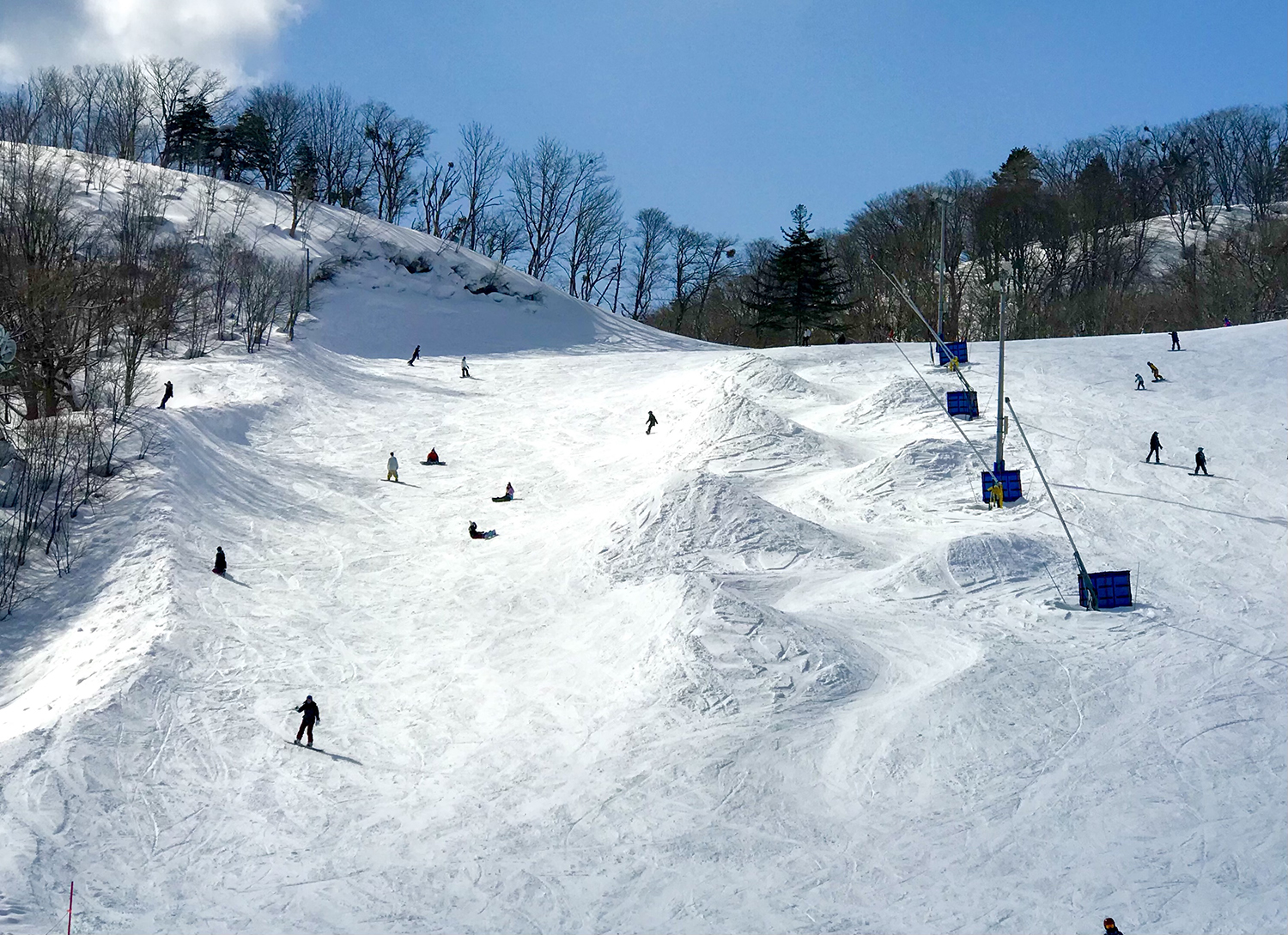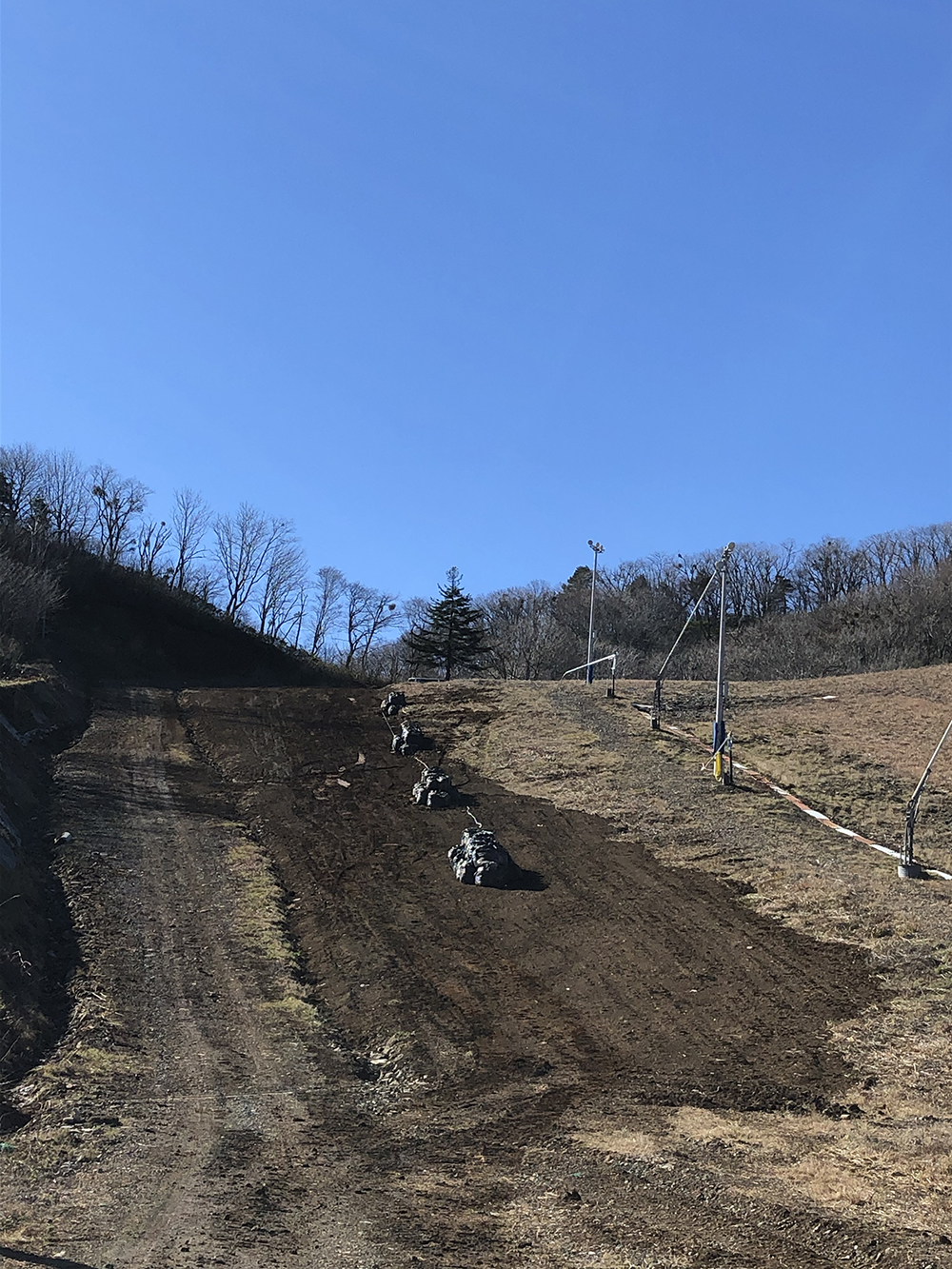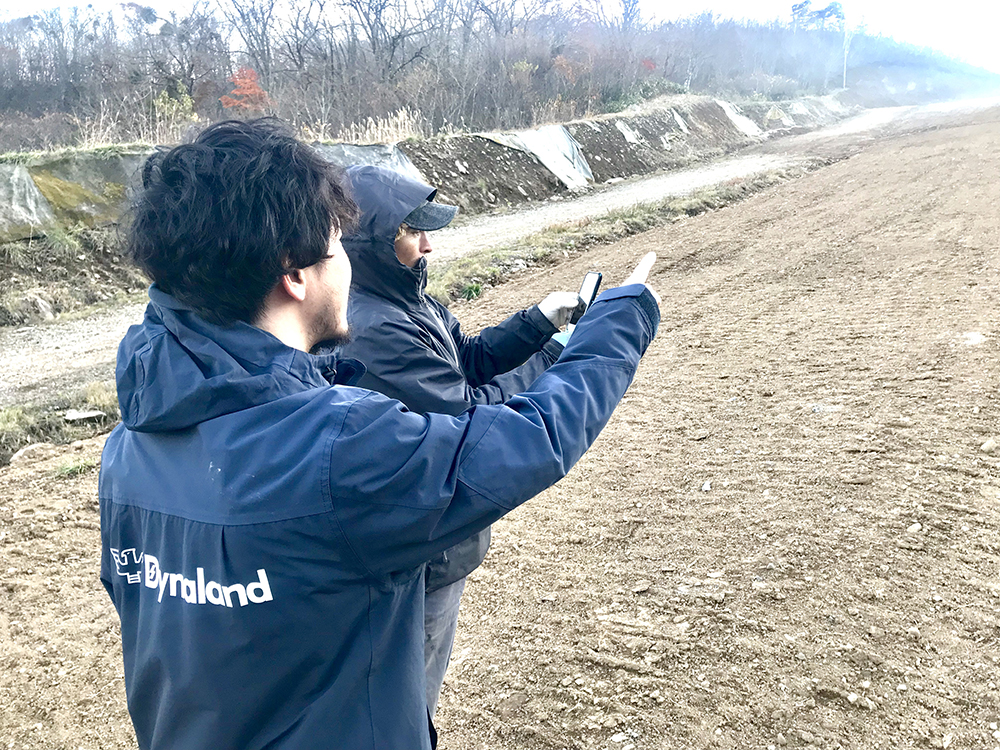 Like Takasu Snow Park, this collaboration is based on the desire of users to "feel the joy of sliding purely."To that end, ski resorts continue to work tirelessly, and MOSS generously provides the philosophy they have maintained.These thoughts will give us hints on how to satisfy the day and enjoy the snowboarding life in the future, no matter what the weather or conditions.
In the future, Dynaland will continue to sprinkle snow with a mechanism that "only those who understand will grin a little" behind the catchphrase "BIG slope, which is one of the largest in western Japan."It will continue to be such a ski resort that properly pursues the "interestingness of the course" that should be aimed at, while the convenience and convenience are being dealt with.
---
Mr. Okamura, one of the founders of the collaboration project with Takasu Snow Park & ​​Dynaland and the window of MOSS, also holds riding sessions with MOSS riders at Takasu Snow Park Dynaland where he grew up.The video summarizes the MOSS walking board exhibition and test drive event.
The video is `` Pioneer Moss WEST TRIP'' shot in 2019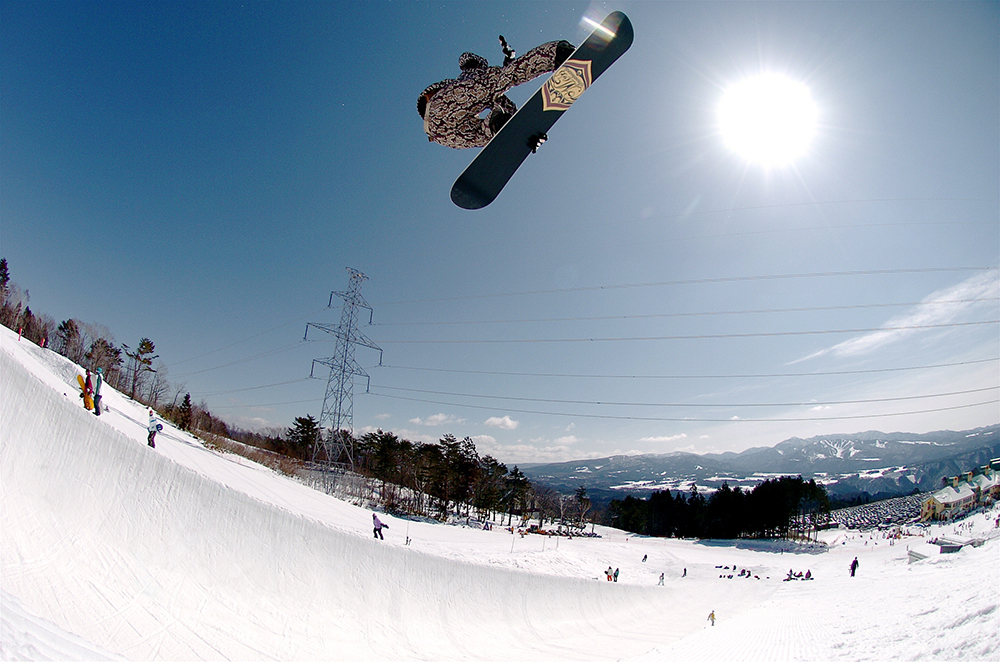 Yohei Okamura
Born April 1980, 4. Started snowboarding in 11 and was promoted to professional in 1999.From his amateur days, he stayed in Takawashi and has been active around Takawashi for a long time until he became a park producer in Oze Tokura.Continue to have a passion for Takasu, and after getting a job at MOSS, realize a collaboration project.Currently, it is developing sales at the snowboard maker Pioneer Moss.During his time as a professional rider, he gained various experiences such as digger staff at high cascade camps and executives of NPO athletes' environmental activities.
Snowboarding history: 1999-present
Official Results: 2006 PSA Nango Albirex Cup Runner-up (Professional Qualification)
MOSS rider history: 2003-2013
MOSS Employee / Sales Development: 2013-Present
Digger career
2003-2008 Haika Japan Hikescade Camp (USA) Digger Staff
2009-2010 Takasu Snow Park Halfpipe Area Producer
2010-2013 AREA51s Oze Tokura Yukibancho Park Producer
NPO athlete environmental activities
2007-2010 Held "Nagoya Hisaya Odori Park Earth Reat Festa" as an NPO officer.
---
MOSS x Takasu Snow Park & ​​Dynaland.So that snowy mountains and snow resorts are even more fun places [Part XNUMX]here