Hello, this is CAP.previous articleSo CAP must have been at Palcall Tsumagoi all season, skating on a hard barn, right?I'm sorry, but I was in Asahikawa from January 1rd to February 3th.It was a great season with the best members skating on the best powder.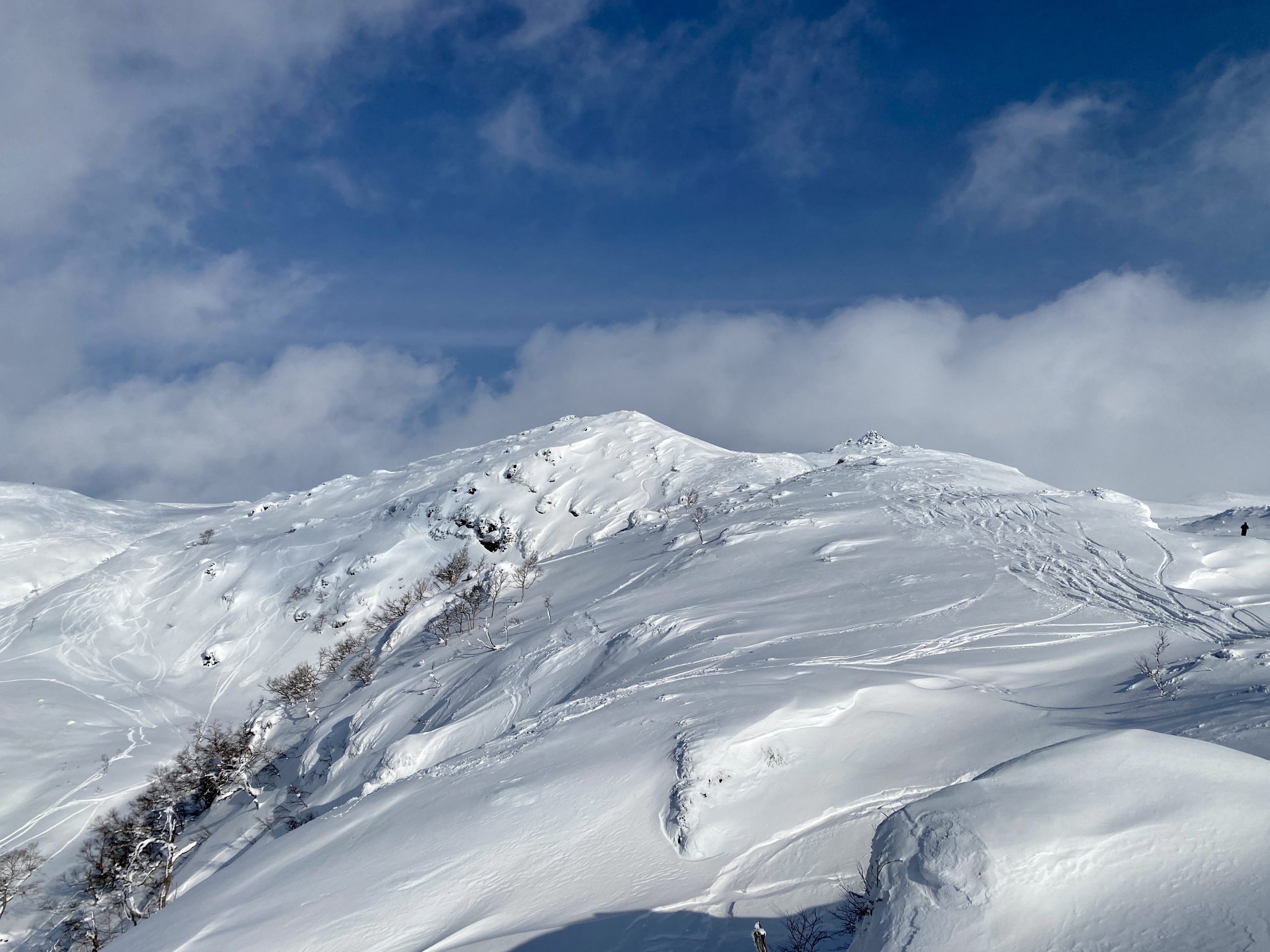 Of course, I wasn't playing around, but an Australian tour companymint toursas the head of operations.And I was struggling as a guide.What exactly are mint tours? It is a long-established tour company that has been operating since 2001, and the slogan is "ANYWHERE BUT ORDINARY", which translates to "I will take you anywhere except for ordinary places".mint tours, which is "Rider's driven" among many tour companies in the world, has been in the past thanks to the strong connection of the representative Jarred Dowson.Aero Ettara,HeikisosaIt's a dream tour where you can spend a week with the participation of legendary guests.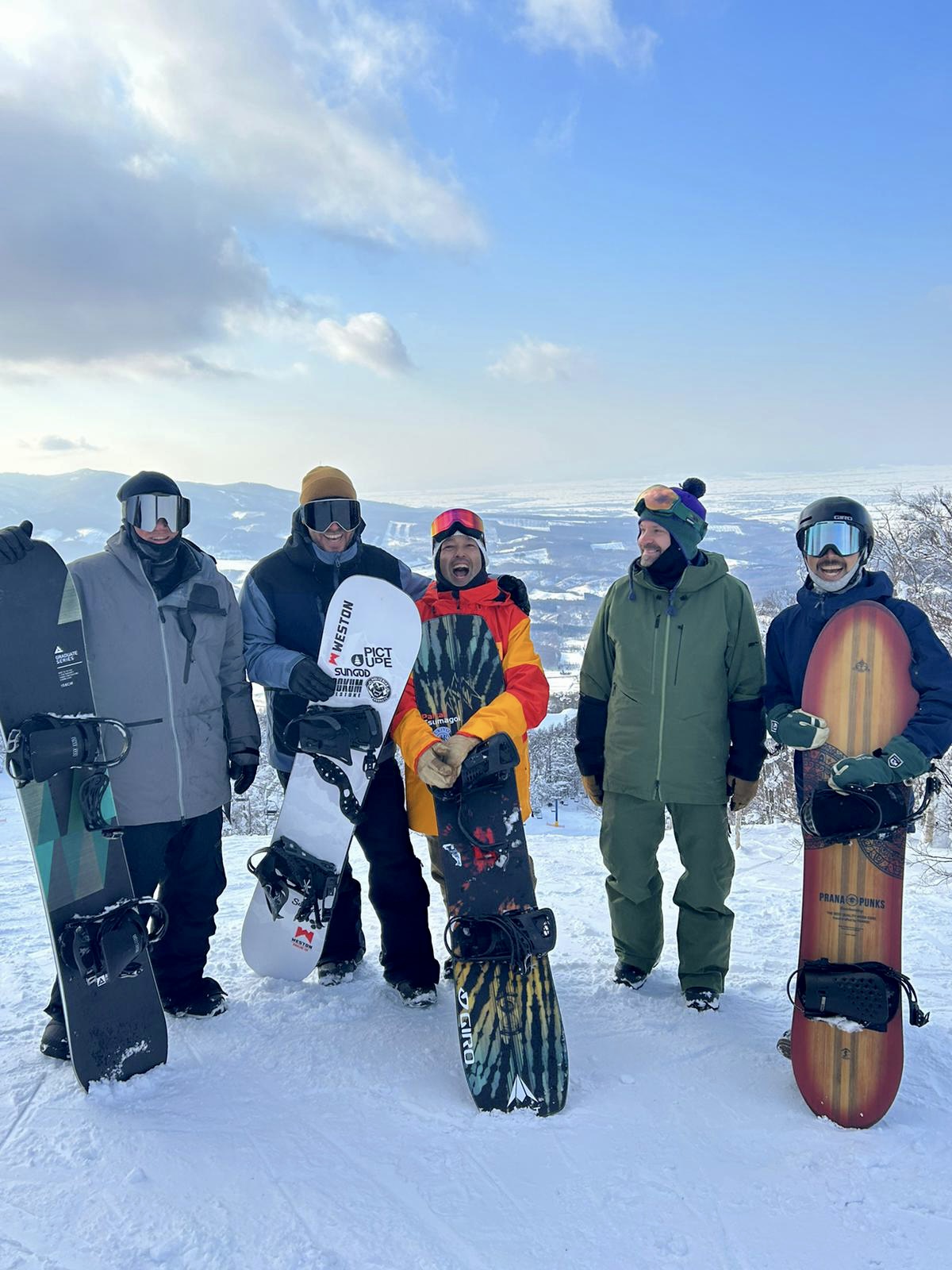 CAP has been a guide for mint tours since 2017, with Corona on the way, but it's already been 6 years.This year, as the first person in charge of operations, I managed the Asahikawa tour, which is a new product, while bundling mint guides from all over the world.Moreover, this year's legend guests have participated in XGAME in the past and decorated numerous video parts.chad otter stormAnd the transcendental legend Ingemar Backmann.In addition to these two, the tour was accompanied by Canadian, Aussie, and American guides with whom CAP himself has been associated for many years.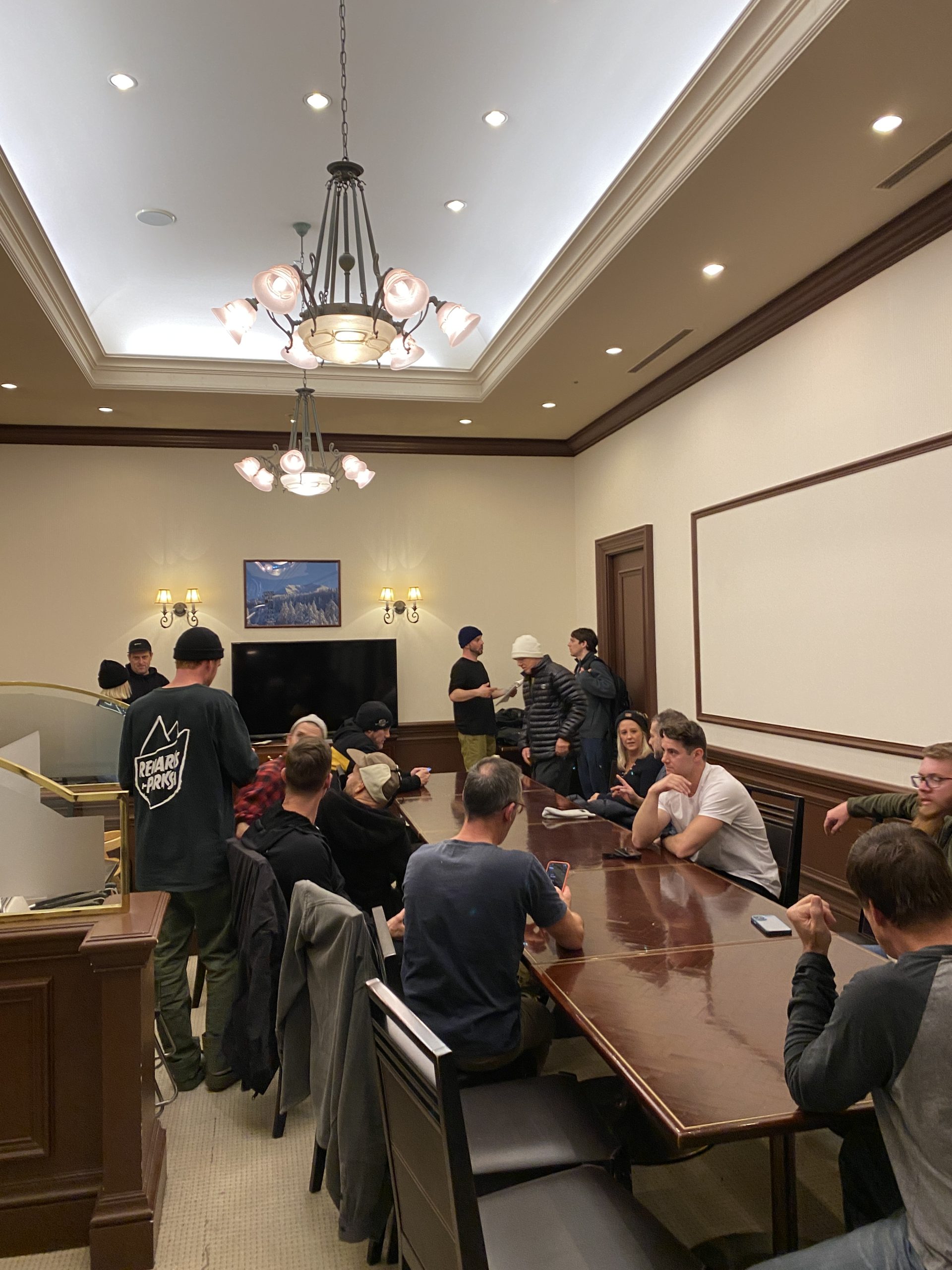 Customers come in every Sunday.We will pick you up at Asahikawa Airport, which is located near Asahikawa city.Some people travel from Sapporo by train.I'm going to enter Asahikawa.This timeHoshino Resorts OMO7 Asahikawahas become a regular accommodation, but this is also quite comfortable!It is stable Hoshino quality.In particular, I ate breakfast 40 times in total, but I would like to eat it again.From Asahikawa city, we will choose Kamui Ski Links, Pippu (pronounced as Pip...), Mt.In addition, we have prepared a wide range of options such as night skiing for groups with physical strength and those who want a slightly different experience.That should be it, they come all the way to aim only at the powder.The furthest customer this time was from South Africa.England, Scotland, Switzerland, Sweden and South Africa...From this year onwards, the number of guests from outside Australia has increased.but….Scottish English, South African English, and English with a northern British accent are quite difficult.Even when you only understand 3% of what you are saying.Even though the Canadian guide said, "I'm about 7% too," it was still stressful.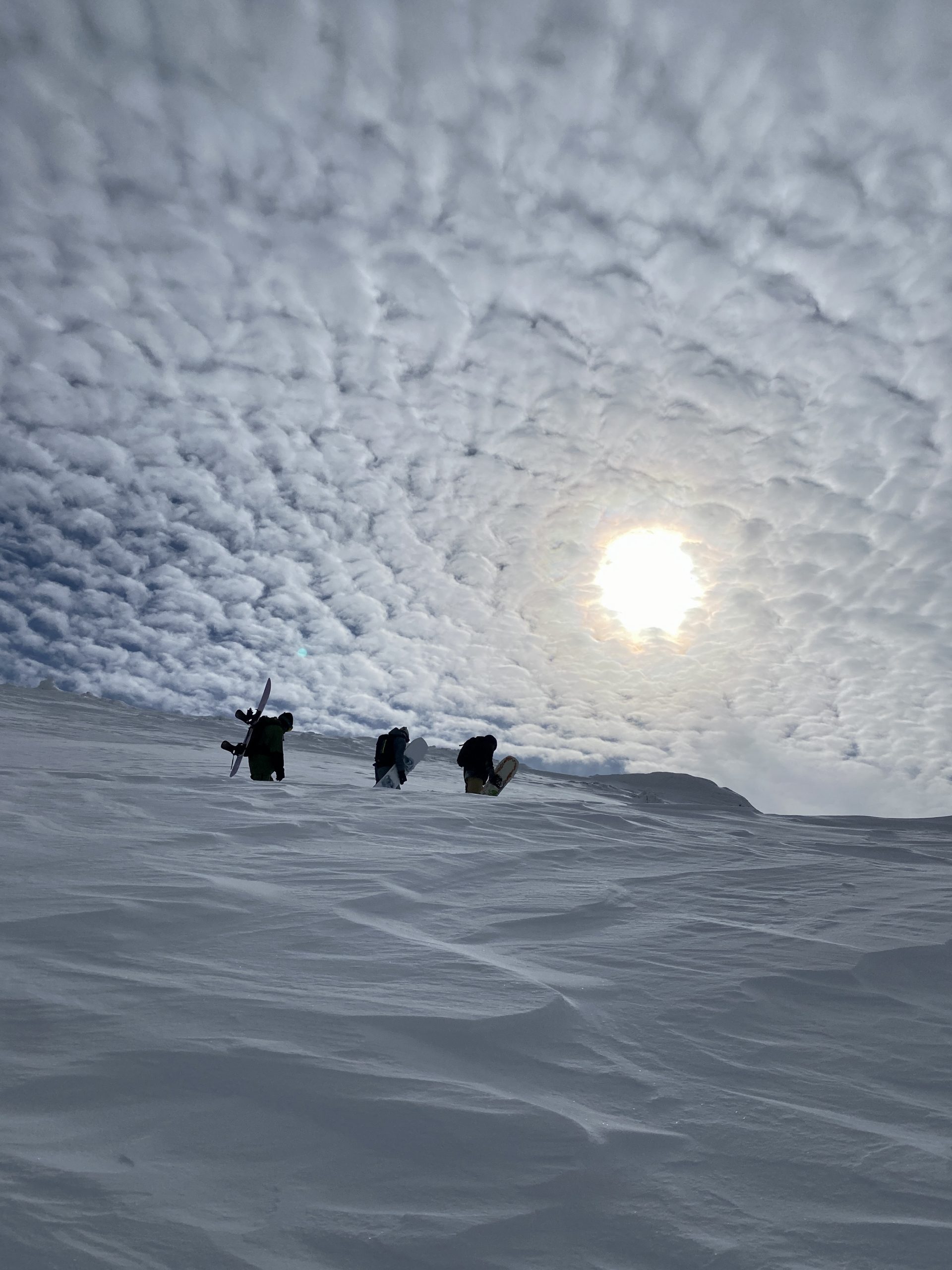 The tour is Sunday in and Saturday out.The middle 5 days are riding days.Asahidake BC will be included on the middle day if the weather is okay.Other than that, it's a basic resort and side country.Well, there are pros and cons these days, but in many ways, there are times when I ski in pretty racy places. Powder run all day is my motto, so it's a little...At the beginning of January, before the tour started, we held a "research day" to remember all the topography and slope directions of the places we were going to, and grasp the places where it was easy to deviate.And find a place where you can do a special money wrap (= treasured iron plate line) that only you know...Share them after the guide comes.This is also the job of the operations manager. .But the best place is a secret...lol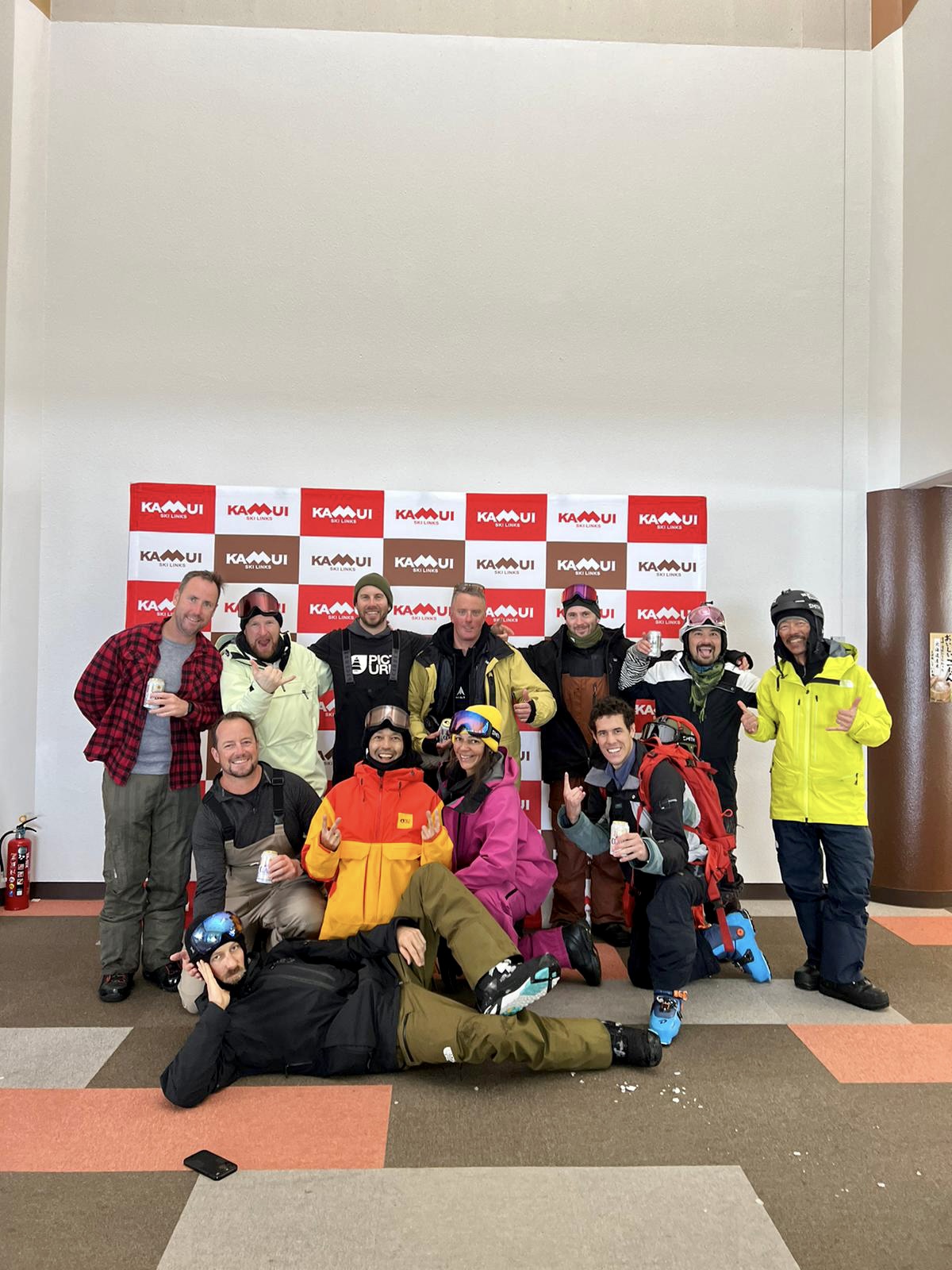 The temperature rose abnormally for several days on the way, and the groundwork became ticky, but other than that, Asahikawa was just like a stone.Always below -10°C.Sometimes -20°C.Asahidake is always extremely cold.The altitude is high, so the quality of snow and the number of slopes will not disappoint.To be honest, it was an environment that made me want to live in Asahikawa, and after returning to Honshu, it was like the aftereffects of the war, and the temperature was rising.I was in a state of mind.Of course, there is not only powder, but also all-day guide + evening restaurant attendance, so there is almost no time to relax.And the salary is not high (laughs).English with a strong accent that I sometimes can't understand at all...But it's good. Even now, in my late 40s, I am thankful that there is still an environment where I can ski, and I am starting to plan a new plan for next year.
POSTAL CODE