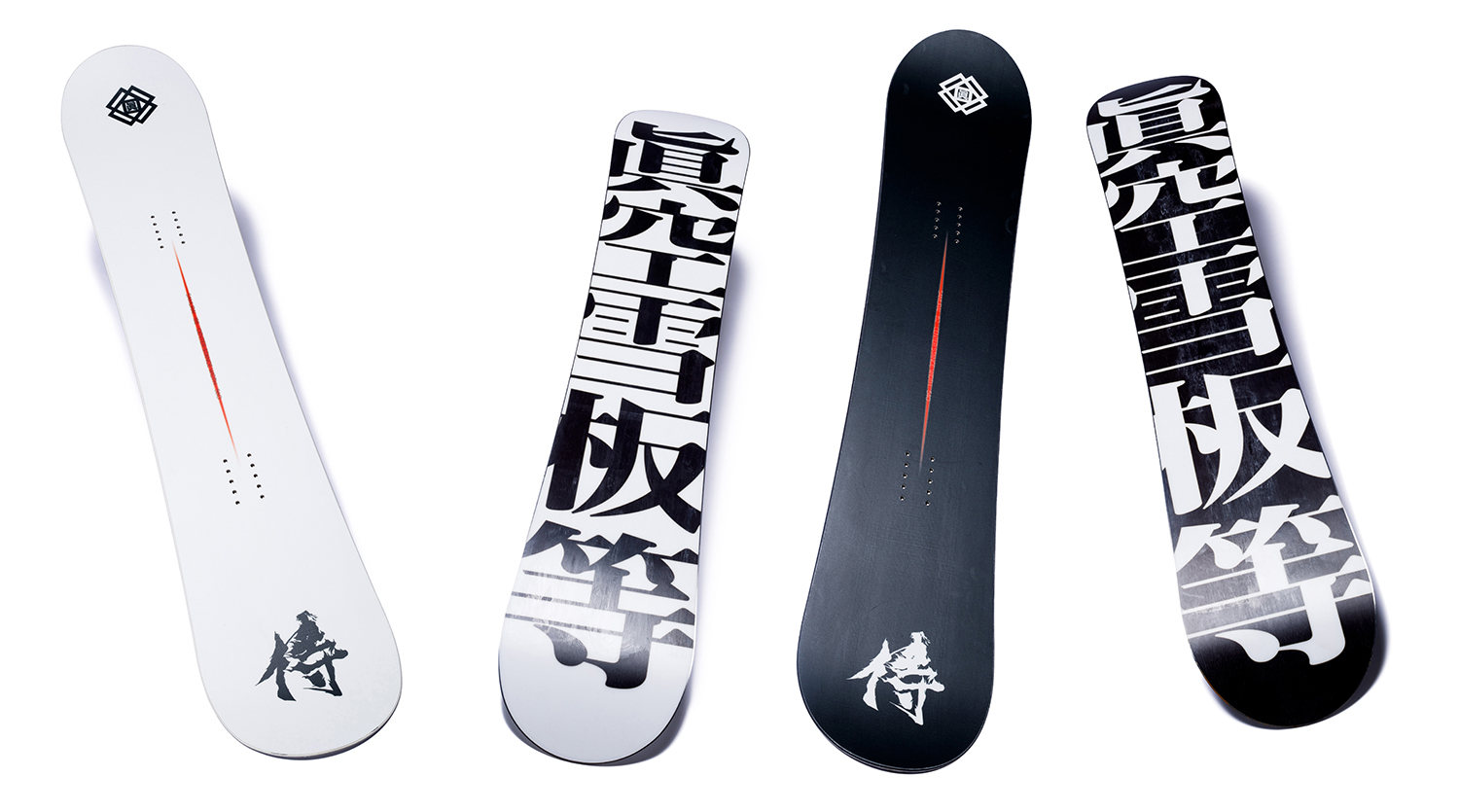 True sky snow board, etc.
samurai
▷Size: 150, 152, 155cm
▷Color: white, black
▷Price: ¥70,400 (tax included)
"Samurai" has been released for many years as a representative model of the brand, from the birth of Shinku Yukiita to the present.In the past, a powerful camber structure was adopted as a jump-specific board, but recently, not only jumps but also park rides in general, including jibs, as well as guratori, which boasts a deep-rooted popularity in Japan, have been considered. A hybrid camber structure is adopted in which the board center has a camber while the nose and tail have loose rocker to improve turning performance.Thanks to that, it is an all-around model with a moderate looseness and difficulty in getting caught on the edge in jibs and gratris, while maintaining the repulsive force necessary for sharpness in carving and ollies in jumps.And this is also the reason why it fits perfectly for 3D riding in terrain parks, which is attracting attention in the current snowboard scene.
 In addition, one of the features is that it has a little firmness compared to the Fushin, which has the same hybrid camber structure as the Samurai, among the board lineup such as Shinku Yukiita.Even if the size of the item increases, it has the same strength and durability to support snowboarders who aim for a higher rank.Of course, it's not just about making the board stiffer.The core material is a mixture of poplar and bamboo that have a certain repulsive force even in a supple flex.In addition, carbon ribbons, which are arranged from a unique perspective, increase resilience, stability, and stickiness without impairing torsion.Yes, it has a finish that is both powerful and easy to handle.
 Furthermore, from the 2023-24 season, two patterns of flex with different hardness will be added to the lineup.The black graphic is set to the same mid flex as the previous model, and the white graphic is set to middle to hard flex.Depending on the rider's physique, leg strength, and desired style, board options have increased.No, rather, it is possible to have a two-sword style of using a harder one for jumping and a softer one for jibs and glides.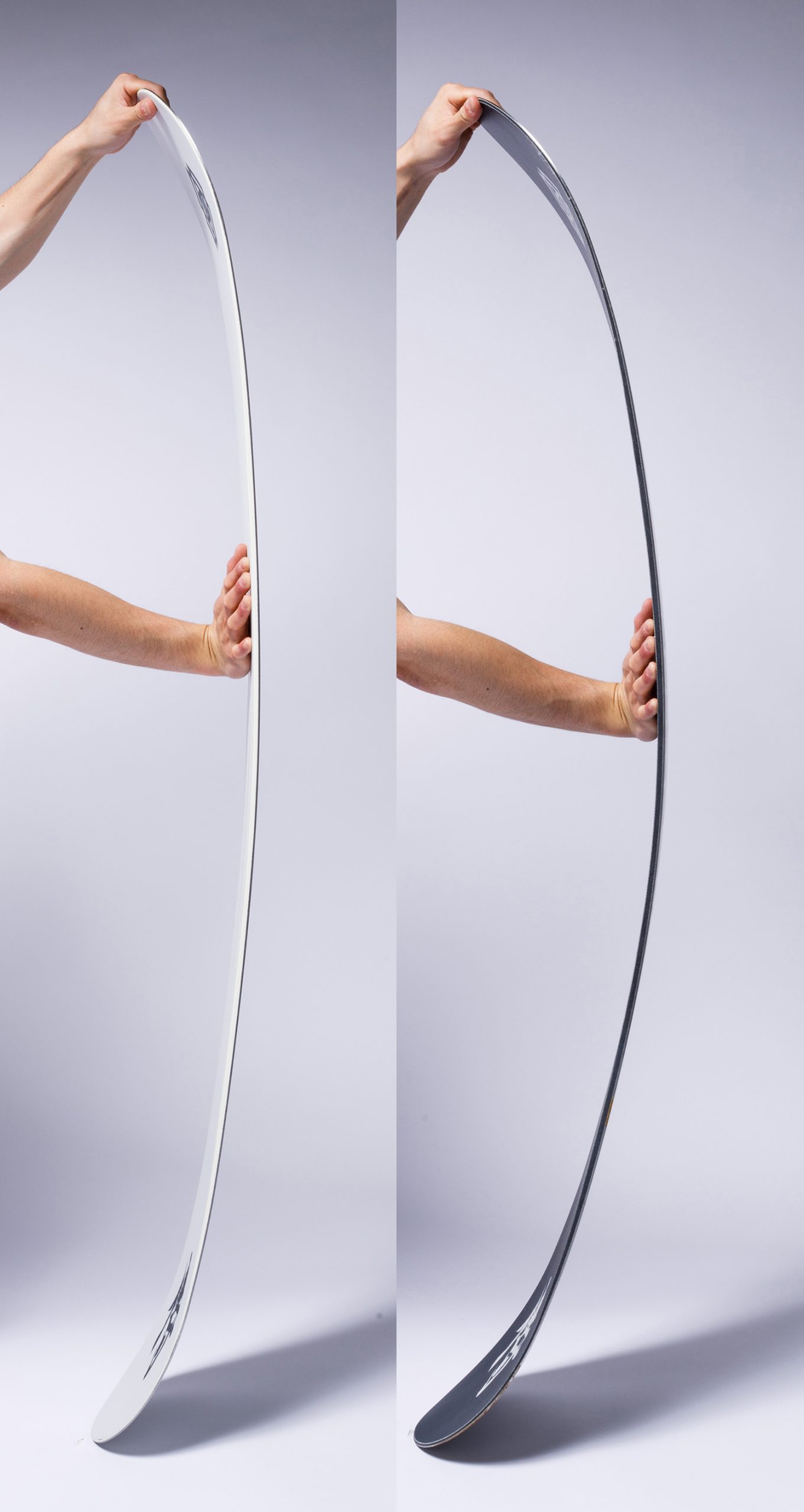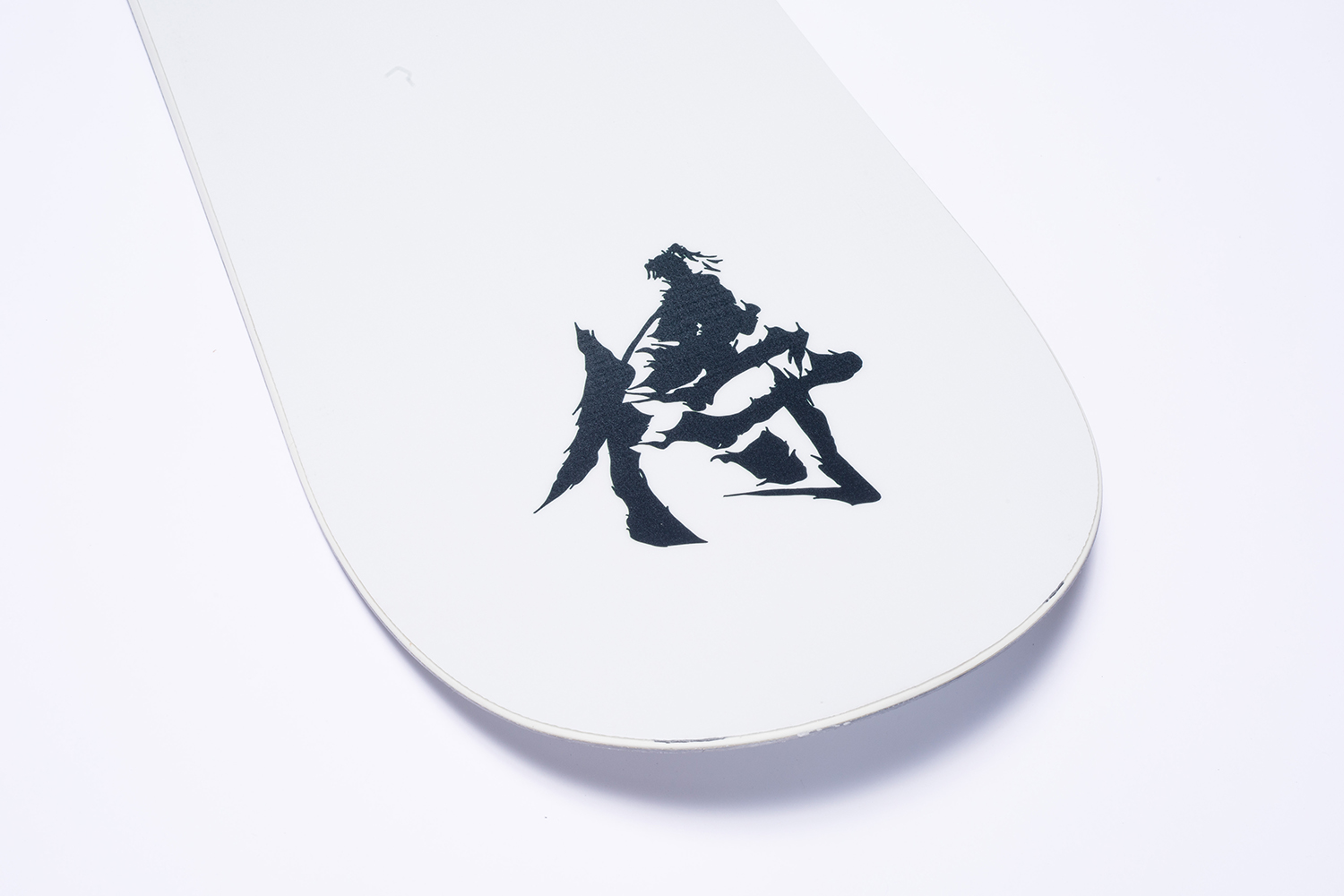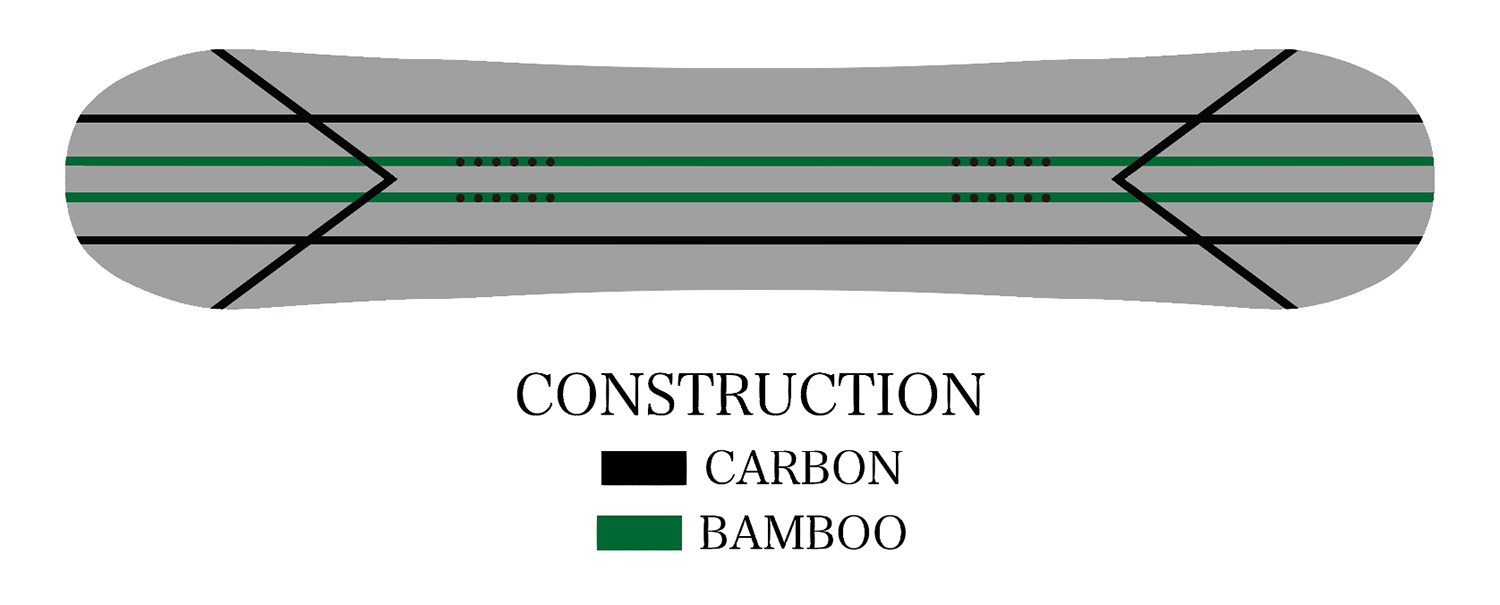 ---
23/24 Preemption OTHER TOPICS for Makoto Snowboard, etc.
*We will publish it from time to time.
Vacuum snowboards, etc., suitable for jibs and grateries, etc. Shoki

Twin chipboards such as vacuum snowboards that can be played all-round Senpuu
All-around playable vacuum snow board, etc. Fuuma

---
The brand page such as Makoto Snowboard is Click here for more information.
Shinku Snow Board Digital Catalog