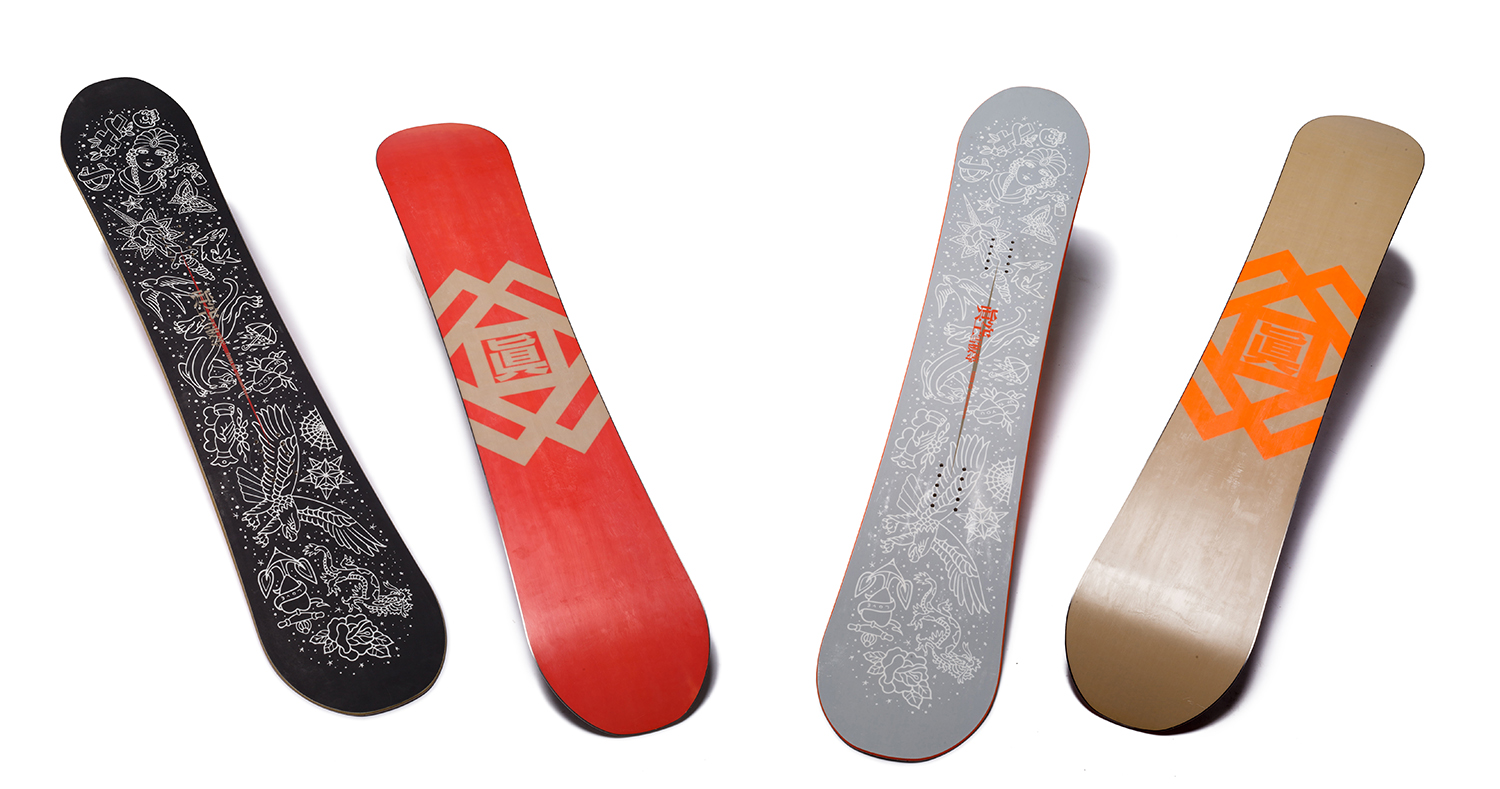 Previously positioned for entry-level players, Fuma is now recognized as an easy-to-play model for beginners and beginners, as well as snowboarders who like soft-flex boards, regardless of level.
The reason is still the board structure.With a hybrid camber structure that incorporates a camber in the board center and rockers in the nose and tail, snowboard beginners can devote themselves to turn practice without worrying about the reverse edge, and jib and gratri enthusiasts. For me, it's easy to handle the board smoothly even with tricky movements.Also, you can enjoy the tall ollies and park jumps in Gratley.One of the reasons why the image of this board has changed is that it is easy to play in freestyle by flowing the park.Furthermore, if you set back, you can enjoy the powder.It's a soft flex board that you can play all round.
The biggest topic in the 2022-23 model of such a wind is that there are two types of graphics, "black" and "mouse", and the specifications are set to the same but different flex.If the mouse is the same soft flex as before, the black one is the super soft flex. "I'm not completely confident in my leg strength." "I want to raise the nose and tail more with press tricks."I want such a person to choose the black version without hesitation.
Last but not least, the word "Fuma" includes an image of the meaning of "the state of the world."Like Gratley, which continues to be extremely popular in Japan, and Knuckle Hack, which has begun to attract worldwide attention, to continue to be a board that is not in the trend of the world.That may be the proposition given to Fuma.
True sky snow board, etc.
Wind Makoto
Size: 150, 152, 155cm
Price: ¥ 56,100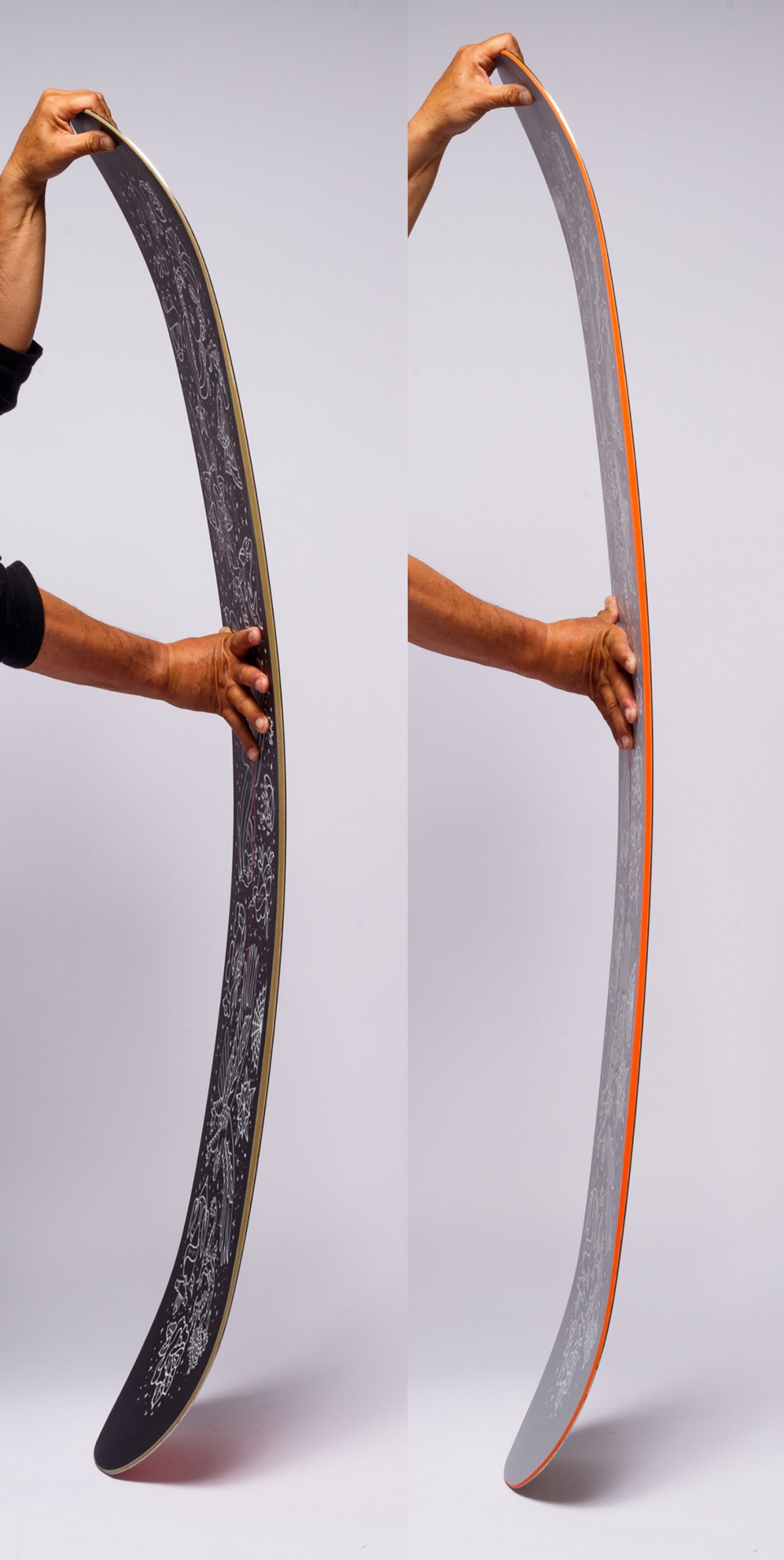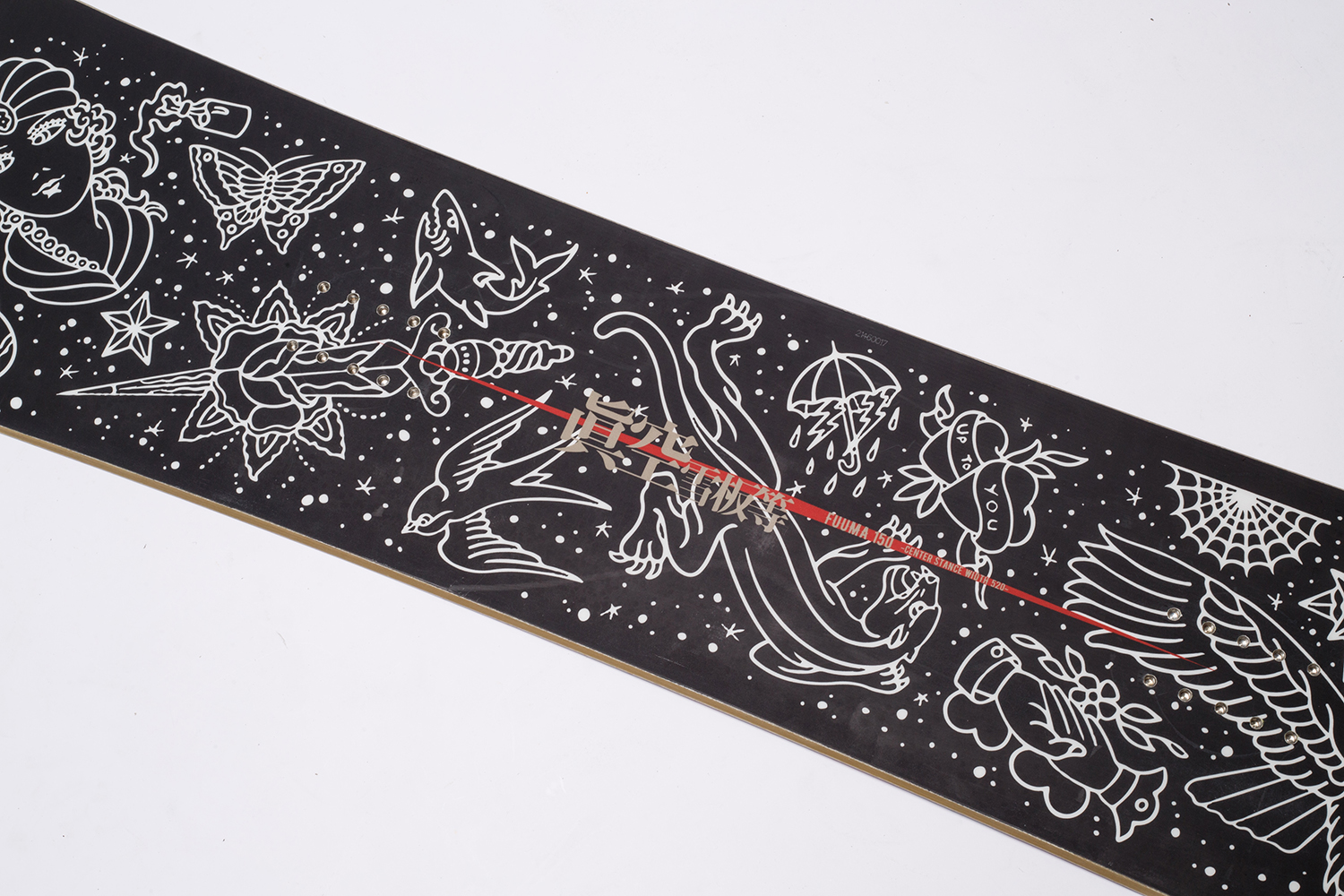 ---
22/23 Preemption OTHER TOPICS for Makoto Snowboard, etc.

Samurai, etc., which has the best structure and flex for park rides
Boasting supple movementTrue sky snow board, etc.Jib & Gratley Board Zhong Kui
You can play all roundMakoto snowboard, etc.Twin-tip board, Sempu
The brand page such as Makoto Snowboard is Click here for more information.
Makoto Snowboard, etc. Next term 22/23 Digital Catalog