"It's been 10 years since I started making boards. The day I released Mountain Twin, Flagship, Hovercraft, and Solution reminds me of yesterday."
In 2010, Jones Snowboards started with these four models.
"Our goal was to create a diverse lineup of high-performance boards. Each board has its own unique ride, but it's also full of fun. Ten years later, our collection is It has expanded, but the essence of the design has not changed. Each board draws its own unique line on the mountain surface. "
They say they're looking forward to seeing how Jones Snowboards will evolve in the next decade.
A board design that opens a new door to imagination and freedom.The passion of JONES Snowboards to create it will be hotter than ever.
Then, with the renewal of "Flagship", which was highly evaluated as a flagship model this season, JONES has begun to move into a new era.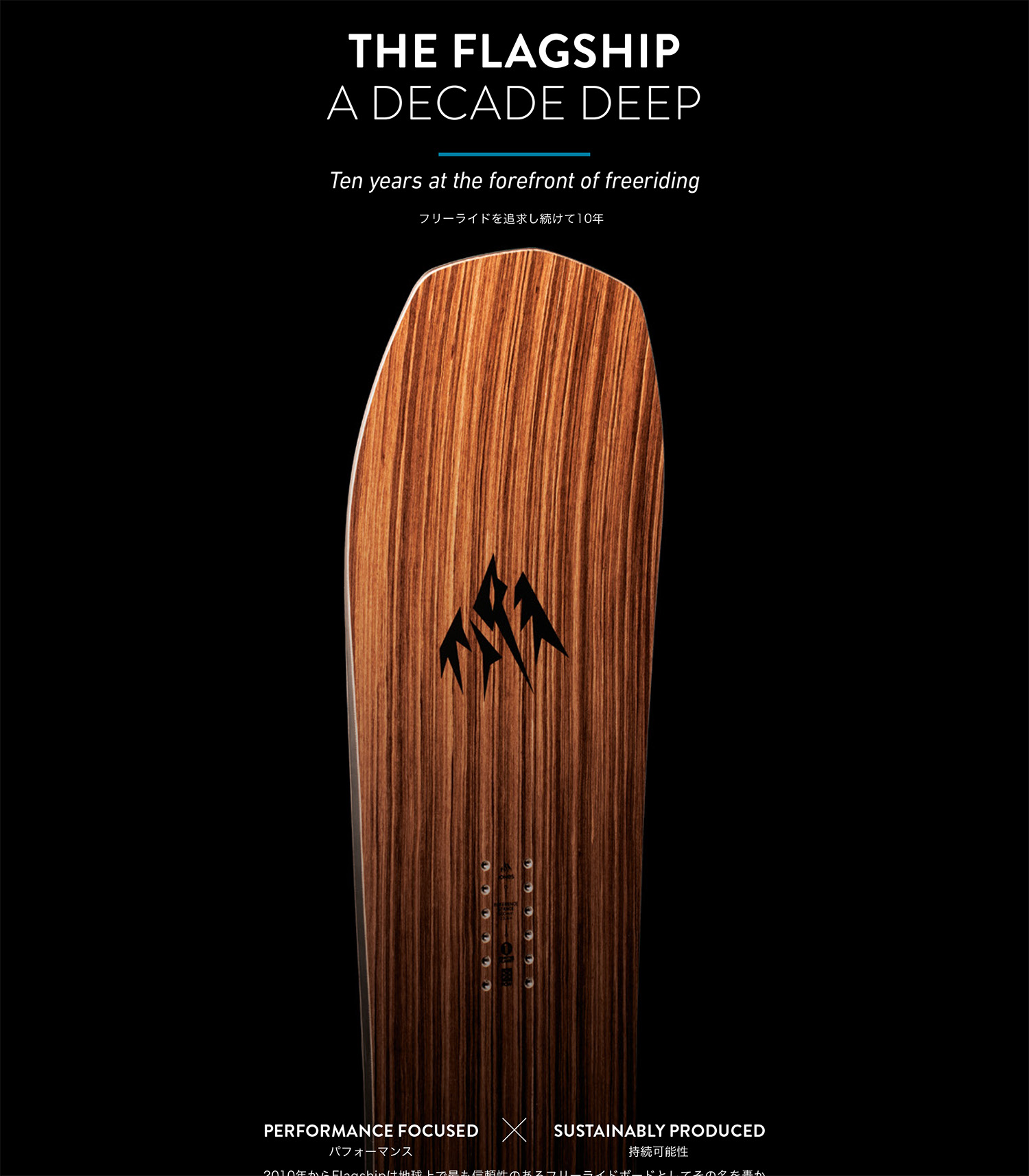 FLAGSHIP
The most sustainable freeride board in the world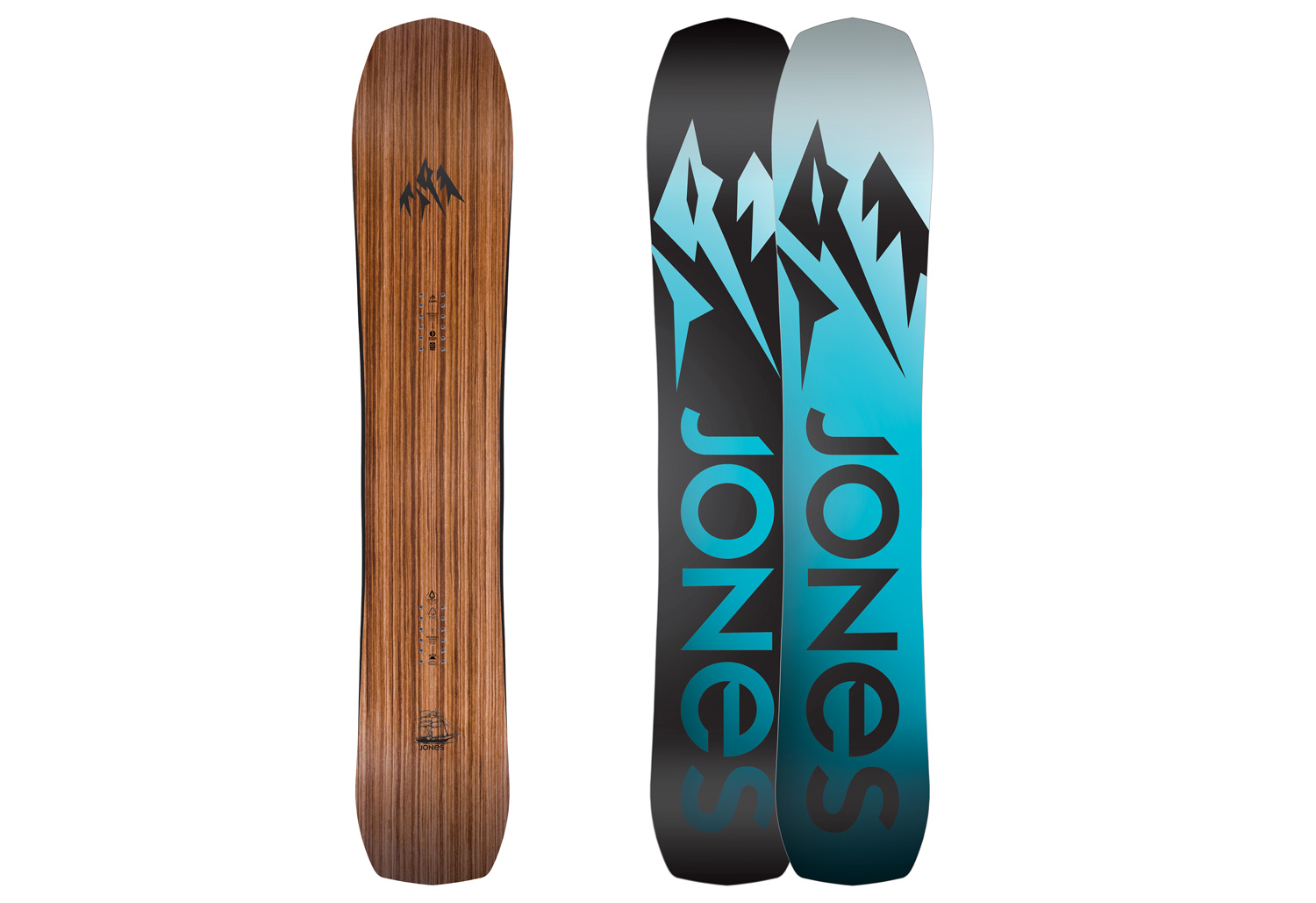 SIZE: 151, 154, 158, 161, 164, 167, 172, 159W, 162W, 165W, 169W (W = wide model)
PRICE: ¥ 98,000
Since 2010, Flagship has made its name as the most reliable freeride board on the planet.In addition, by making improvements every season, it has become the most sustainable snowboard in the world.Uses recycled edges and sidewalls, flax topsheets and basalt stringers.Flagship is truly a representative of JONES's ECO performance.
And the 2019/2020 flagship has evolved even further.
FSC ™ certified wood core, FSC ™ developed wood topsheet, flux / basalt stringer, recycled edges & sidewalls, water-based paint basics, and naturally derived Supersap Bioresin.The new Flagship has become the most sustainable snowboard in the world.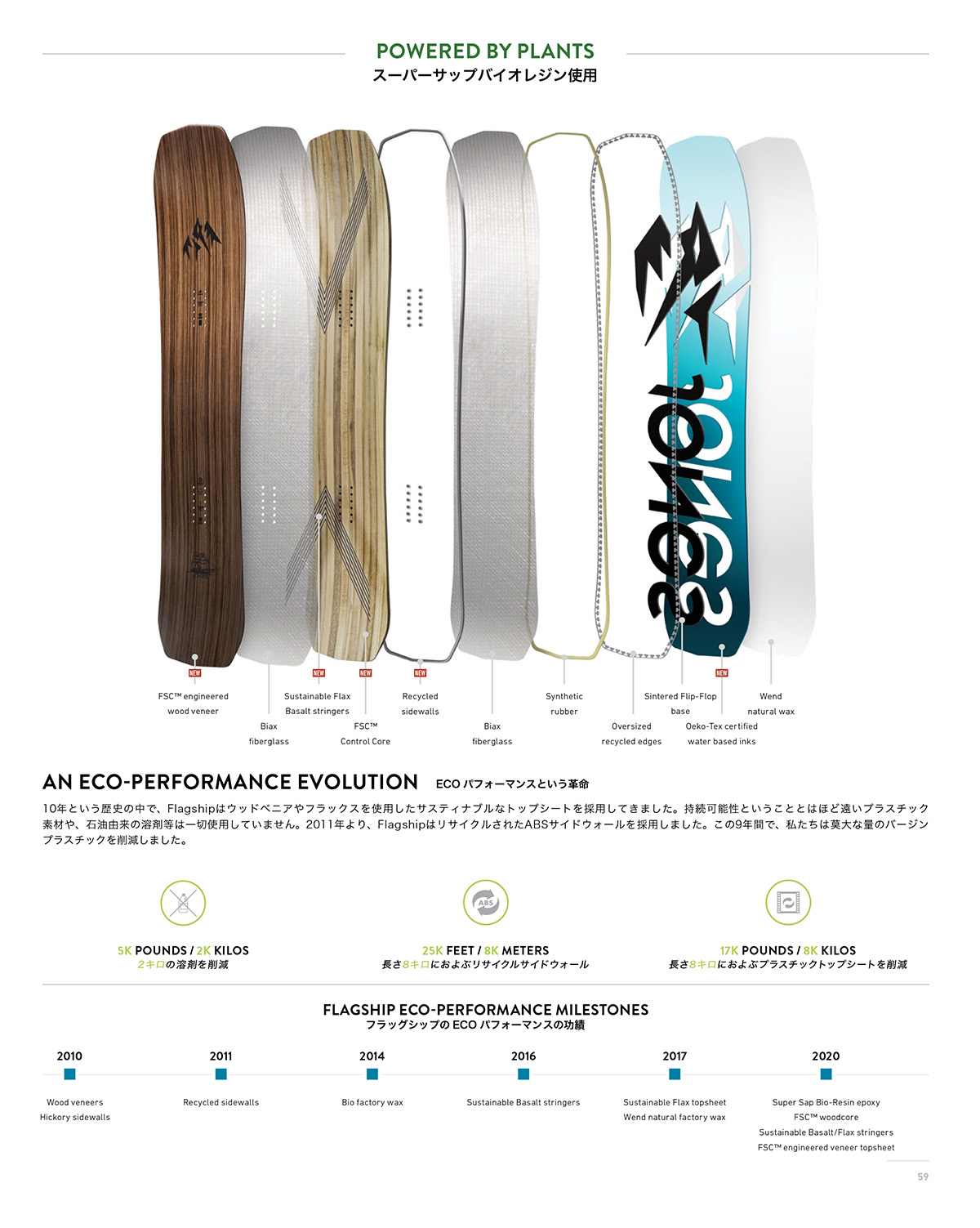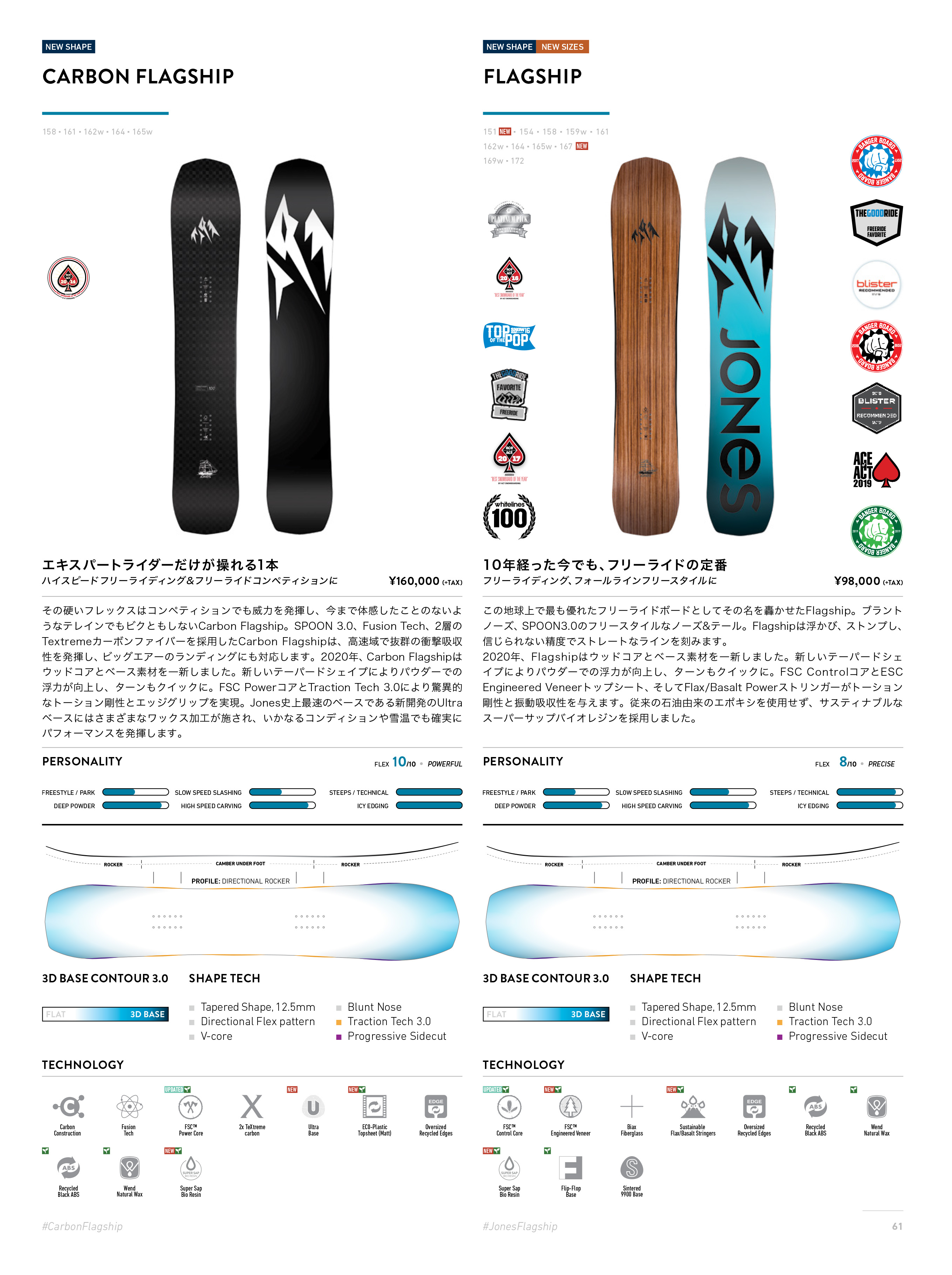 Click here for the lineup (digital catalog) for this term.