Jackson hole evening
It's busy at night. ..
There are a lot of log houses (XNUMX million houses) that are not hampered.
JacksonHoleMountainResort
its great elevation drop, here. I love so much .. well, there're too many places to love ..
things are changed even since first time I ever visited here which was in 2008. deeply emoted to see some people who I ever met in here .. and mountains ..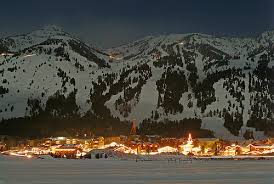 Rob Kingwill, who is familiar in Alaska and here, started a new model test drive event for industry insiders last year JHPOWWOW! !! !!
This year has also started.

Mr.Rob Kingwill holding "JHPOWWOW" its a board testing, ride pow, talk snowboard, party ,,,


Rob King Will
I always say good things again.Rob is pretty bad.Don't just end up with a very solid and serious image Actually, there is no doubt that this person is a good person.
Mr.Rob. He speaks great.always right.yes, activate !!!!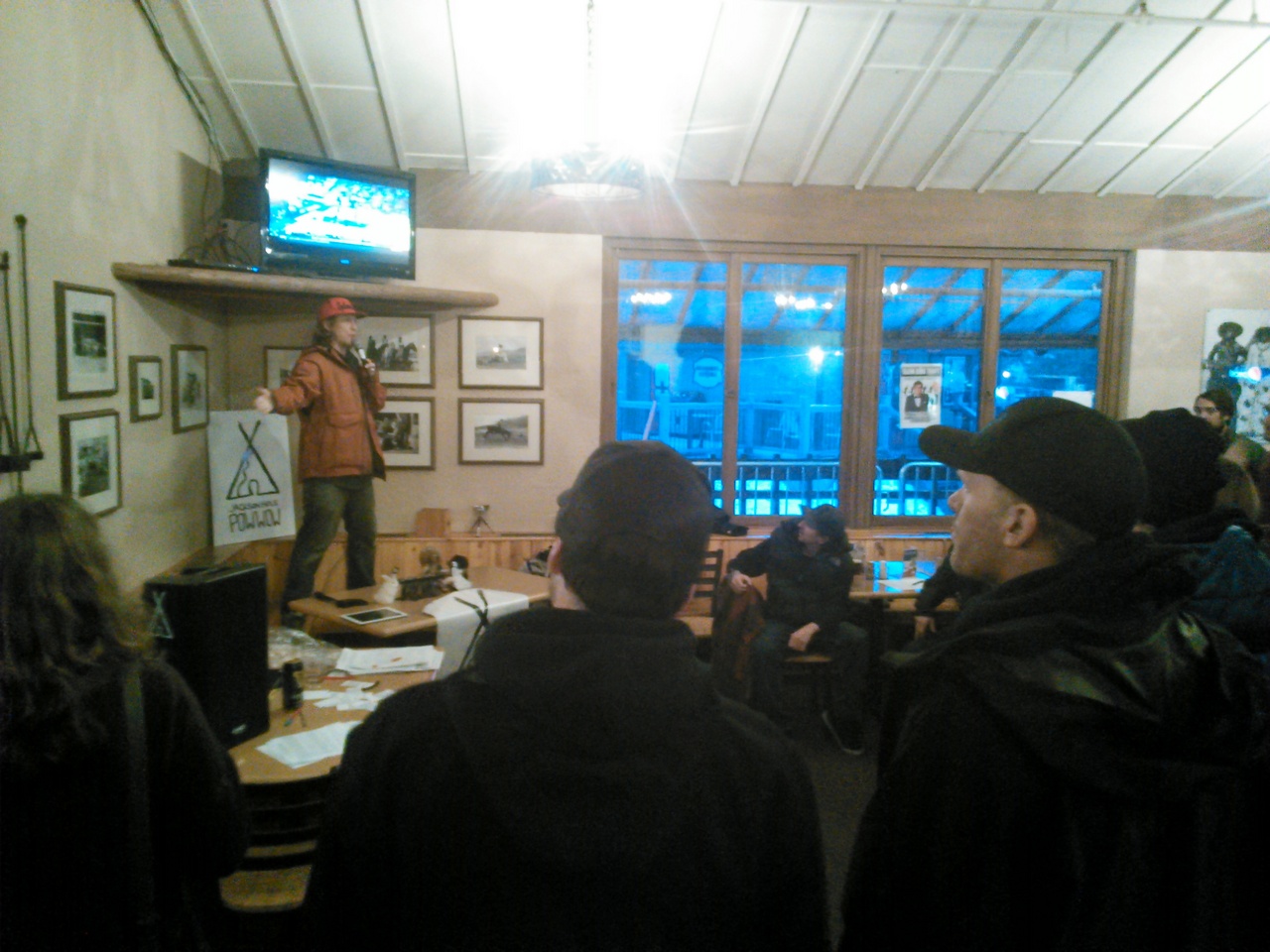 A person named Jeff Grell made a nice Grell Snowsurfboards that he brought. ..
Actually, this person, the person who invented the highback ...! !! !!
There was also an event at the night bar where everyone listened to the story about highback.
FLOW's boss Dale Leberg suddenly came and Shin!What's wrong? !!Like
I was pretty tired that night, and after jet lag, I was fluttering with French fries, pizza, burger, and a burger. It was just time. 
Mr. Jeff Grell's handmade Snowsurfboards 
He is the guy who invented highback ?! yes so I went to his speech, but I was all about battling with sleepiness, because of tired, jet rag, and all the flys, pizzas, burgers from last a week, made me stomach ache , ahhh why they tastes so good. had only salad, last night ..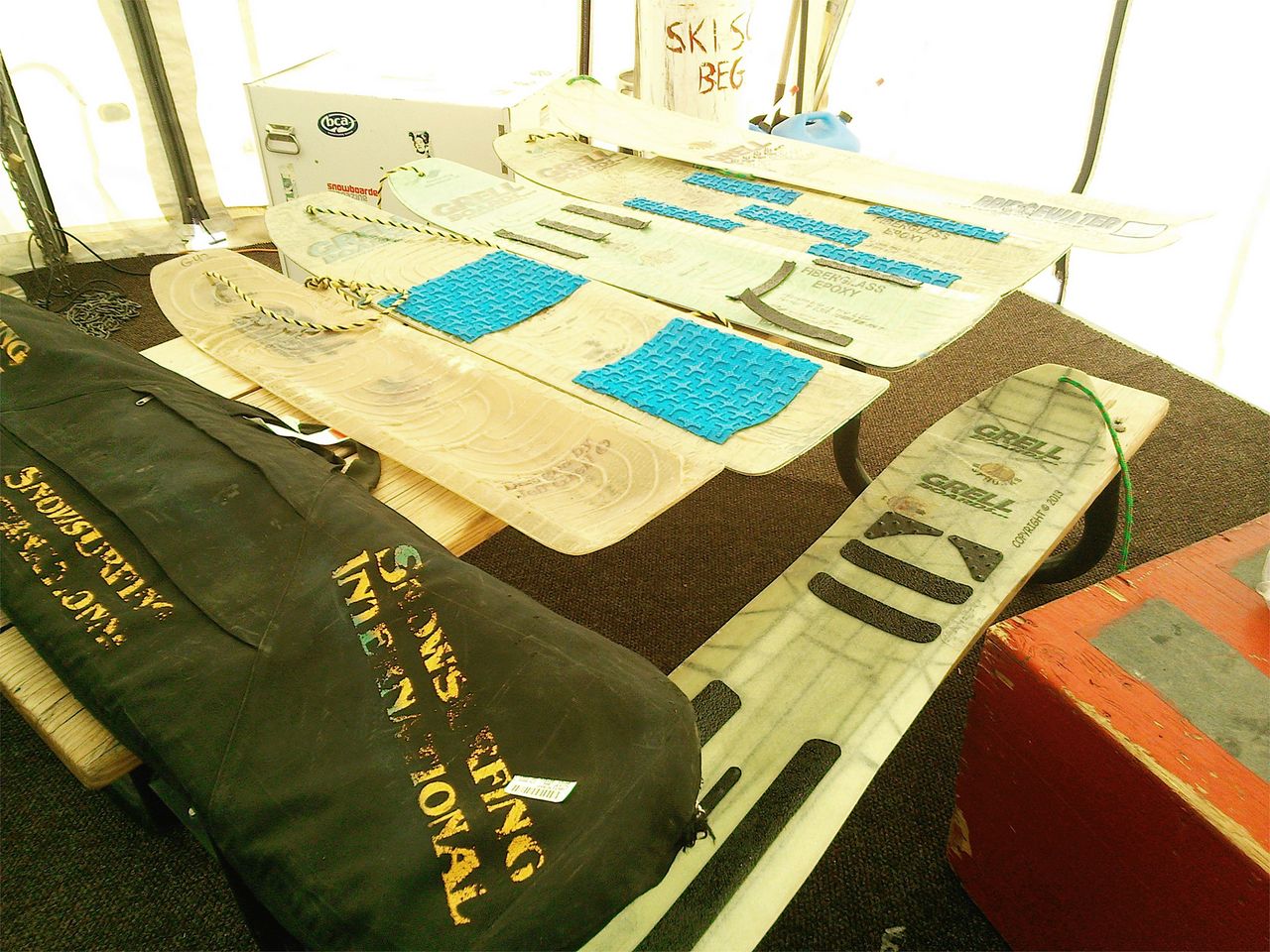 Dale from FLOW, I'm bringing Asmo again!I brought it to Alaska. ..
The future of FLOW is definitely interesting and I'm very happy
It's different from Dale.There is greatness like Beckham.I don't like it
Even though I'm absolutely tired, I'm excited with everyone at the bar until late, and the next day will come properly (because it's work), but I'll do it the next day, but sometimes I'm tired and I'm tired and I'm really normal Interesting
It seems that he rode a snowboard (a model called Darwin), carried Asmo on his back, went to the backcountry of Jackson, and played for a day.
What's more, Andy Hetzel, Lone Rogers, Shaper Chris Kristensen, or really? !!That is a shocking event for a snowboard idiot (I). ..
That, over the train! !!That, Type-a! !! !! Type-a was incredibly cool.

Flow's Dale Rehberg bring WG Nyvelt's Asmo all the way to Pinedale.with riding Flow's Darwin.
I see Flow goes to funner and better direction. and I am so stoked about this.
and Dale introduce me to Andy Hetzel, Roan Rogers, Chris Christensen (surfboard shaper) was just AWESOME for a snowboard maniac. (Me).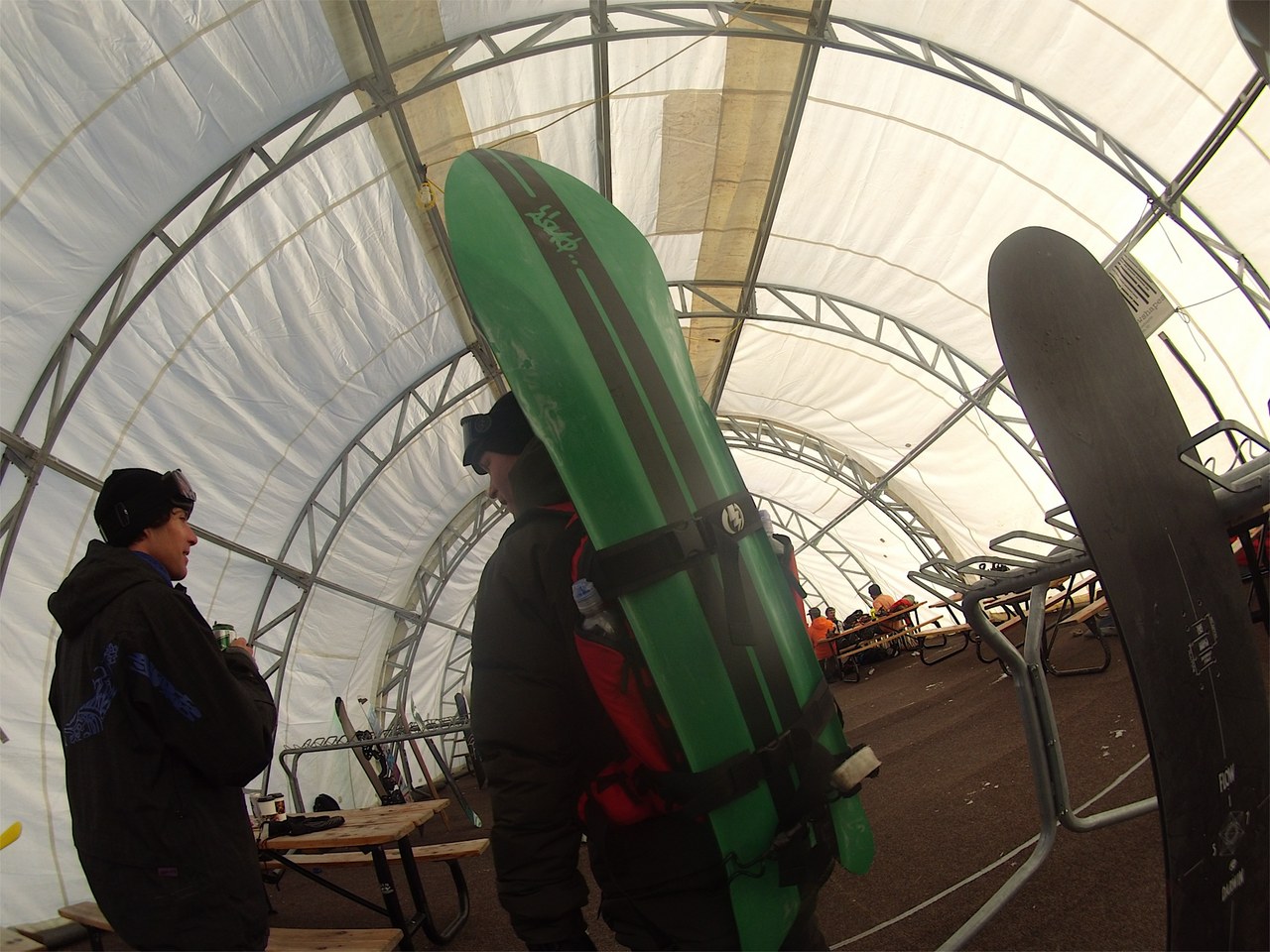 Secret Secret Chinese Downhill Race.
Last year I was in XNUMXth or XNUMXth place, so do your best this year as well
who named "chinese downhill" to just a downhill? anyway, this is secret race.
I got 4th or 5th last year.so I get better place this year !! ez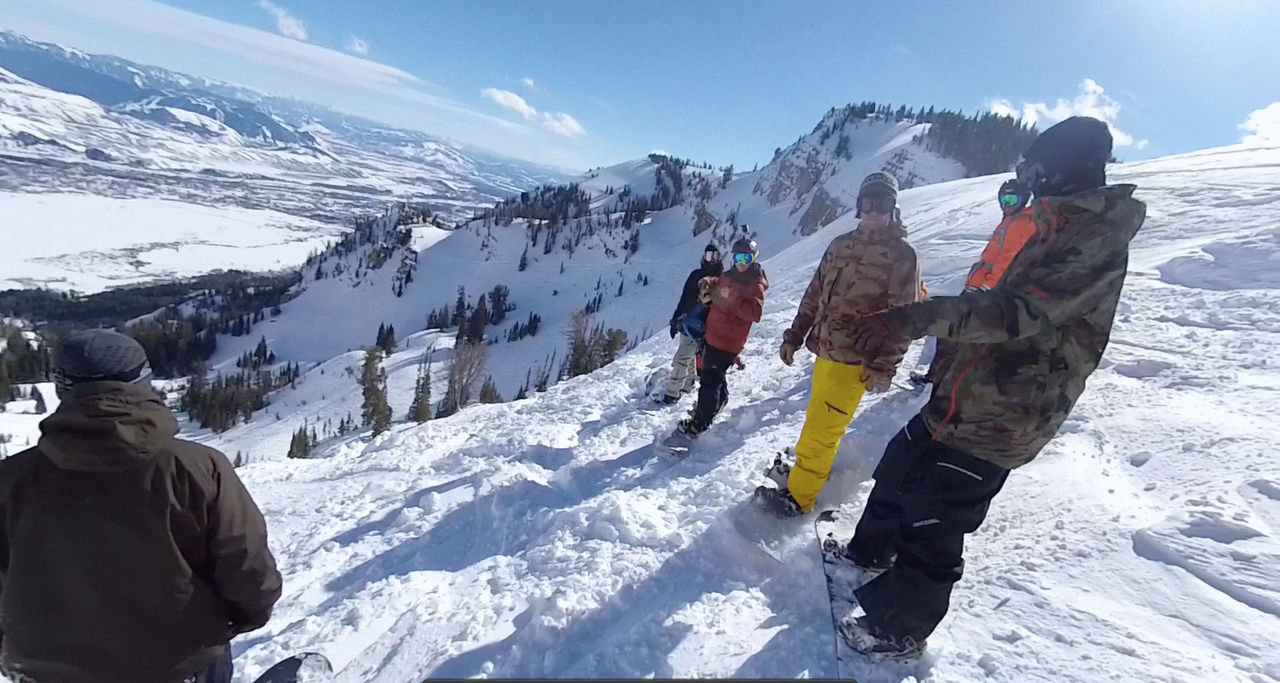 Lined up in a row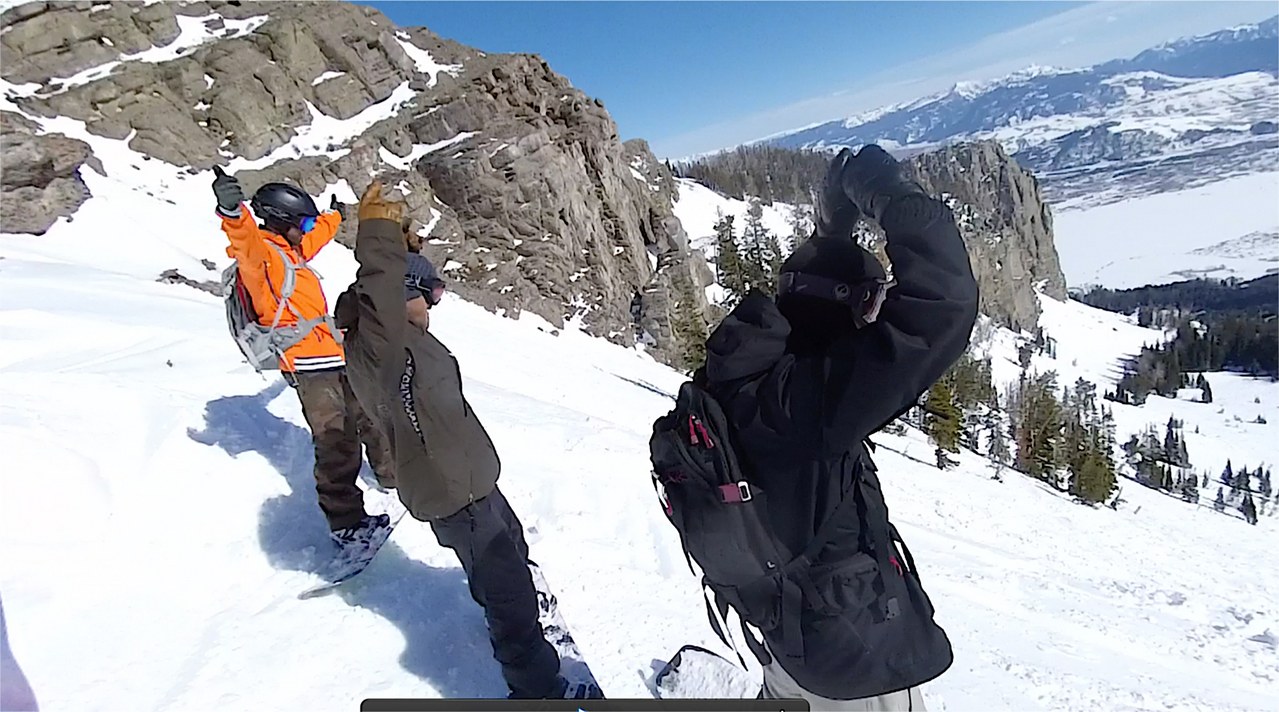 As a result, XNUMXrd place!Well, after all it is difficult to win locally in the downhill where the course of the backcountry terrain is free. ..But next year, I've completely captured the terrain, so there's no more handicap!
First place is Wade, a super horse photographer of the WYPY crew (check out WYPY on Vimeo).I was killed.
You beat Rob (laughs)

WadeDunstan won the race.I got 3rd. Dem, its hard to beat the local dudes on the downhill in the backcountry situations ..
and Wade is such a good snowboarder for specially doing as a photographer .. cheers congrats !!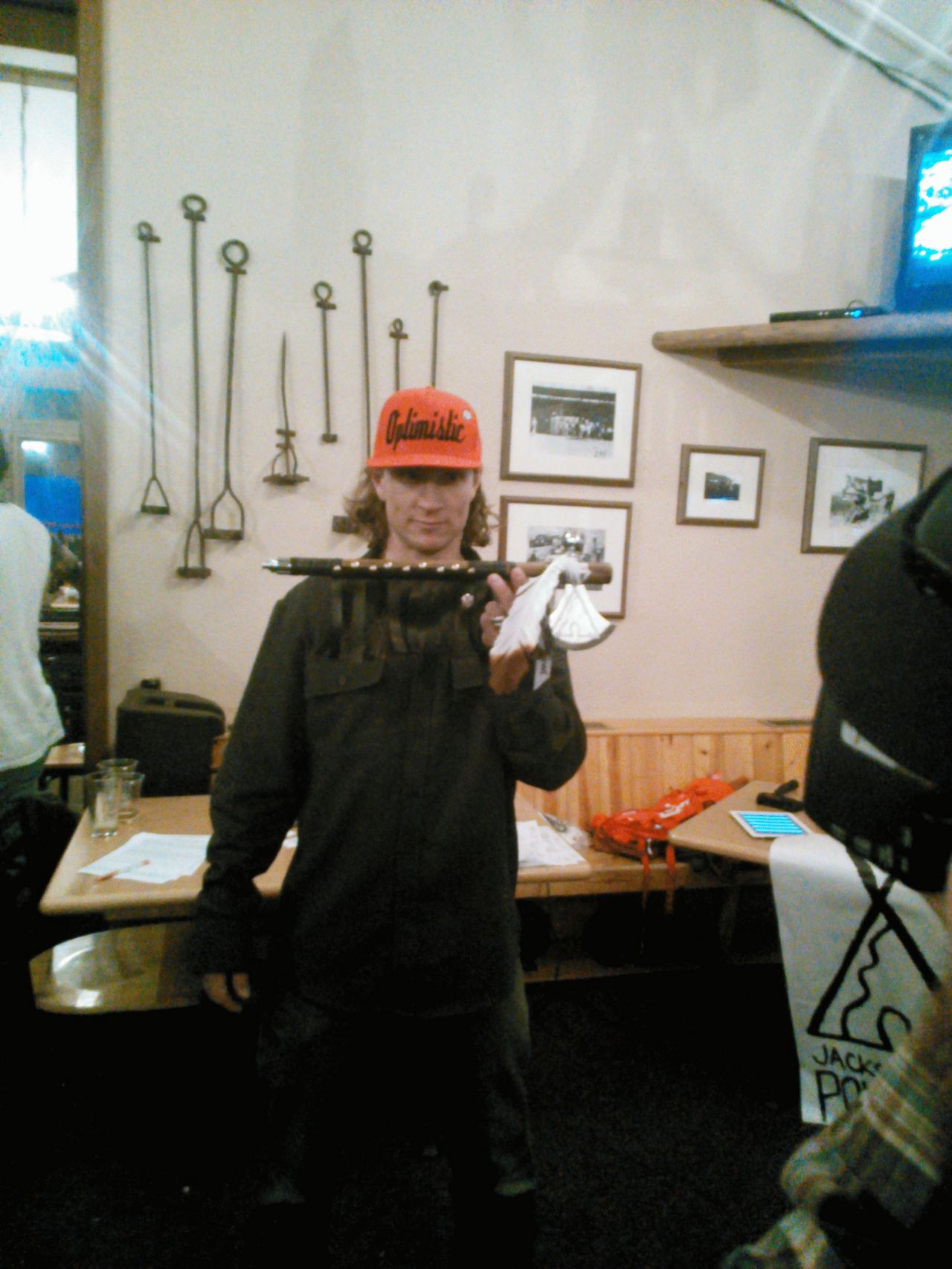 Mr. Rob has an Indian pipe that is handed down to JHPOW WOW.
Rob gives this to JP Martin.And it was handed over to Mr. Jeff Grel.
I had a ritual, but I couldn't understand English because it was difficult.

Rob.K holds JHPOWWOW PIPE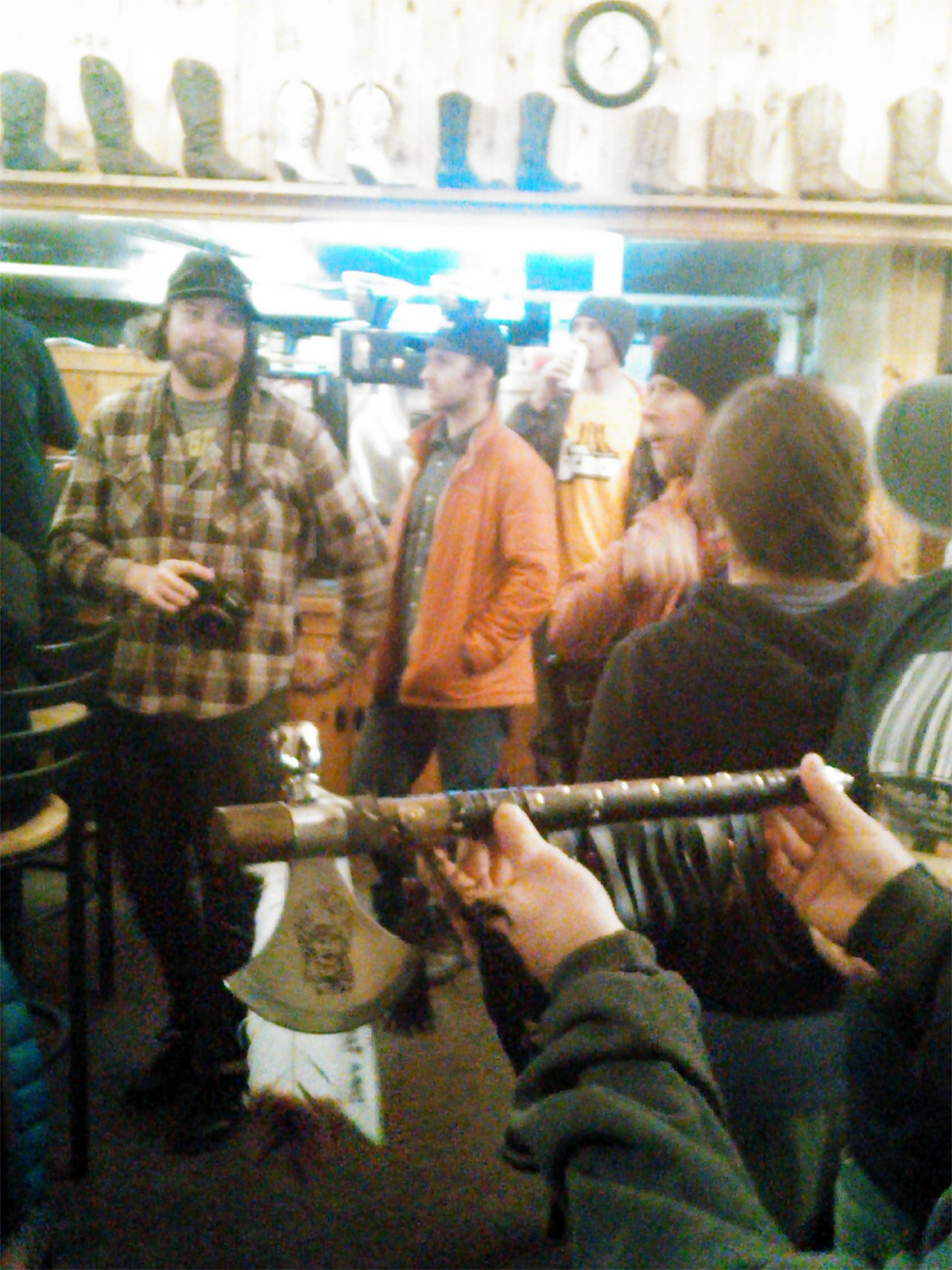 Everyone turns this pipe. ..So that everyone can touch it.
So Rob is interesting ...? !!

pass it on pro ,,, no no no just pass it make sure everyone touches.