INK MOVIE, which has been a hot topic since last season and will be dropped this fall.In this project, Japan's world-class rider Kazuhiro Kokubo started to move himself to connect his experience and connections in the movie scene to young riders who will lead the next generation of Japan, and took on the challenge of shooting with young people over a season. It's a continuous crystal.This work must be a new way to dedicate to the next generation snowboarders.
Before the teaser was announced, the four people (Ikuumi Imai, Kansuke Otomo, Yuri Okubo, Yutaro Miyazawa) who challenged to shoot at Mammoth Mountain in the United States as the first step to gather further expectations Clips of young riders have been announced.In this article, Yukie Ueda, who spent several days in the field in conjunction with it, tells behind the scenes of their shooting.
Text: Yukie Ueda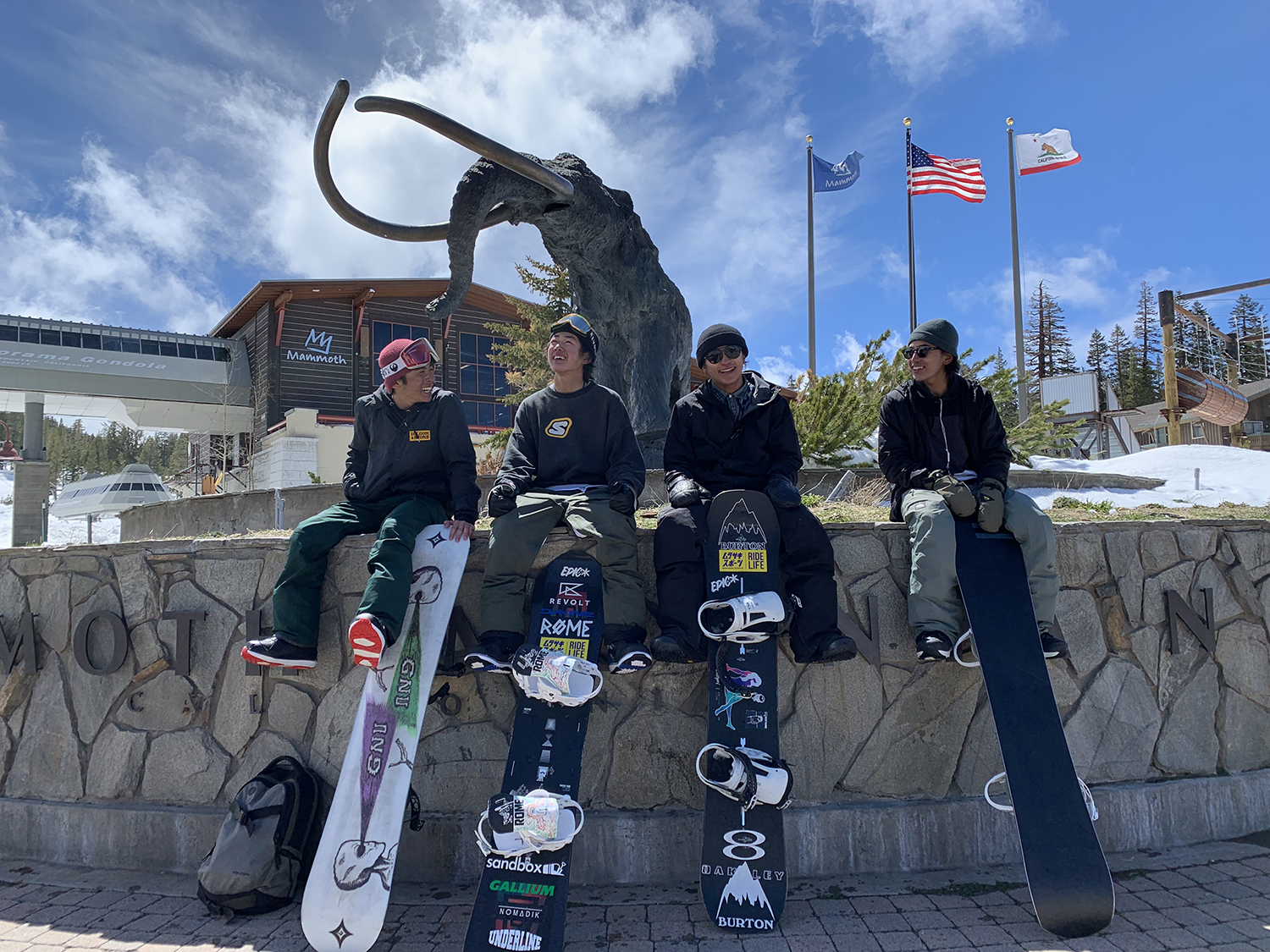 Four young riders came to the spring mammoth
Ikuumi Imai, who has been devoting himself to snowboarding as a half-pipe representative from Japan.I've never met him before, but I've often heard the reputation of the slip.Also, Kansuke Otomo, who is crazy about freeride while attending a university in Hokkaido.It is reminiscent of a hero (legendary snowboarder Kansuke Ota) in my generation of snowboarders.He is a rider who is completely immersed in the world of snowboarding as if he was drawn to the origin of the name that his father, who loves snowboarding, named it.And Yuri Okubo, who has a new memory of slipping at the Pyeongchang Olympics and is competing in the world as a slopestyle player.Currently, he is doing a wide range of snowboarding regardless of the competition, even though he is competing in the World Cup.Finally, Yutaro Miyazawa, who has been competing in numerous events and competitions as a slopestyle player.He has a soft slip and style.
What they all have in common is the experience they have in their snowboarding life, even though they are young.In addition, it looks cool and slips.Each root and backkround is completely different, which is proportional to their style of sliding, and each has a distinctive sliding personality.
I felt like I could understand from what perspective Kazu chose this person.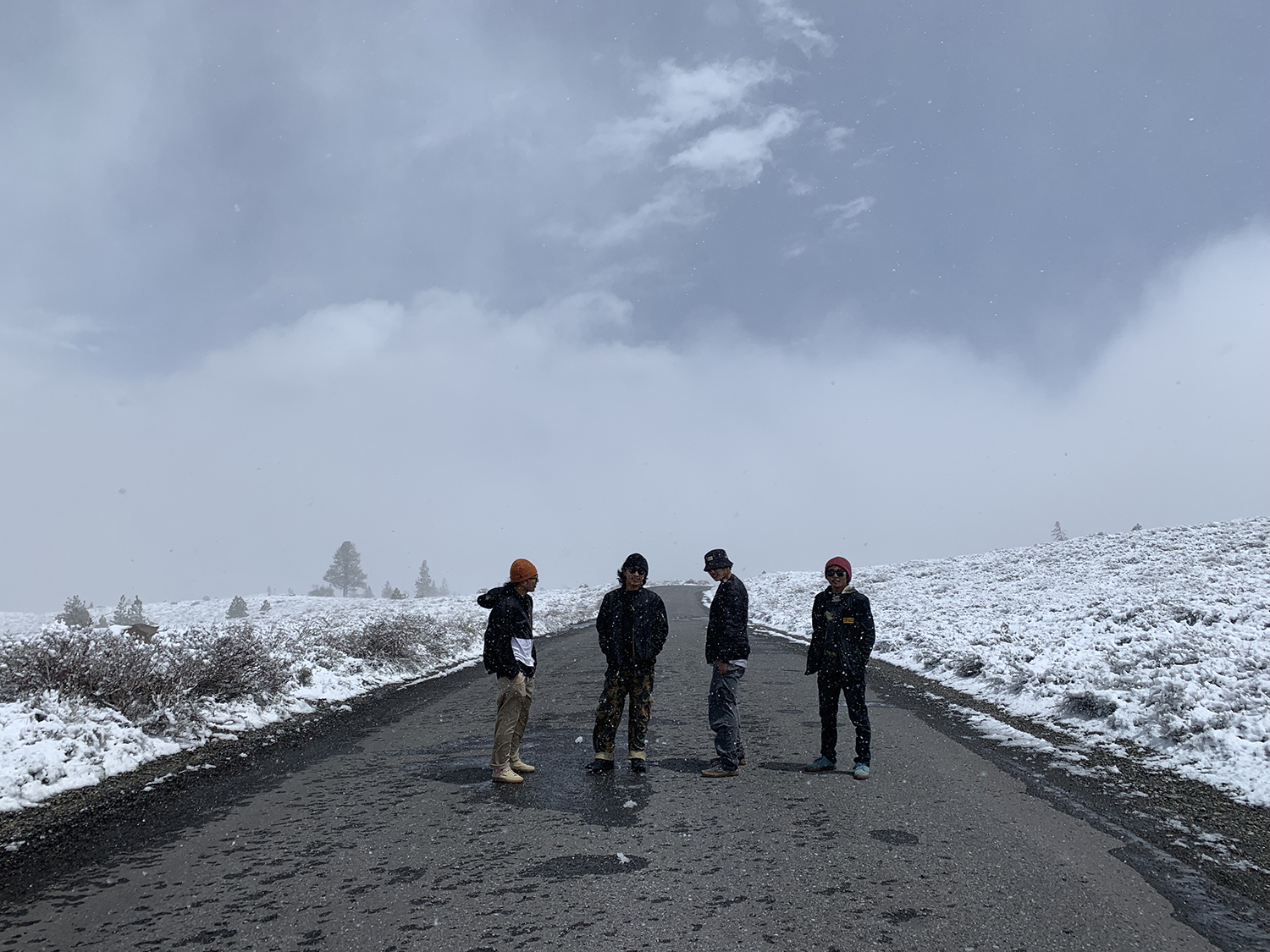 Personality of each of the four
The leader is Ikuumi, who is also the oldest.I couldn't feel the dignity of being older when I was frolicking with everyone like a classmate, but I was acting responsibly behind the scenes.The loose and calm atmosphere and the sliding on the contrary are dynamic and solid and stylish.The personality that everyone loves may come from this gap.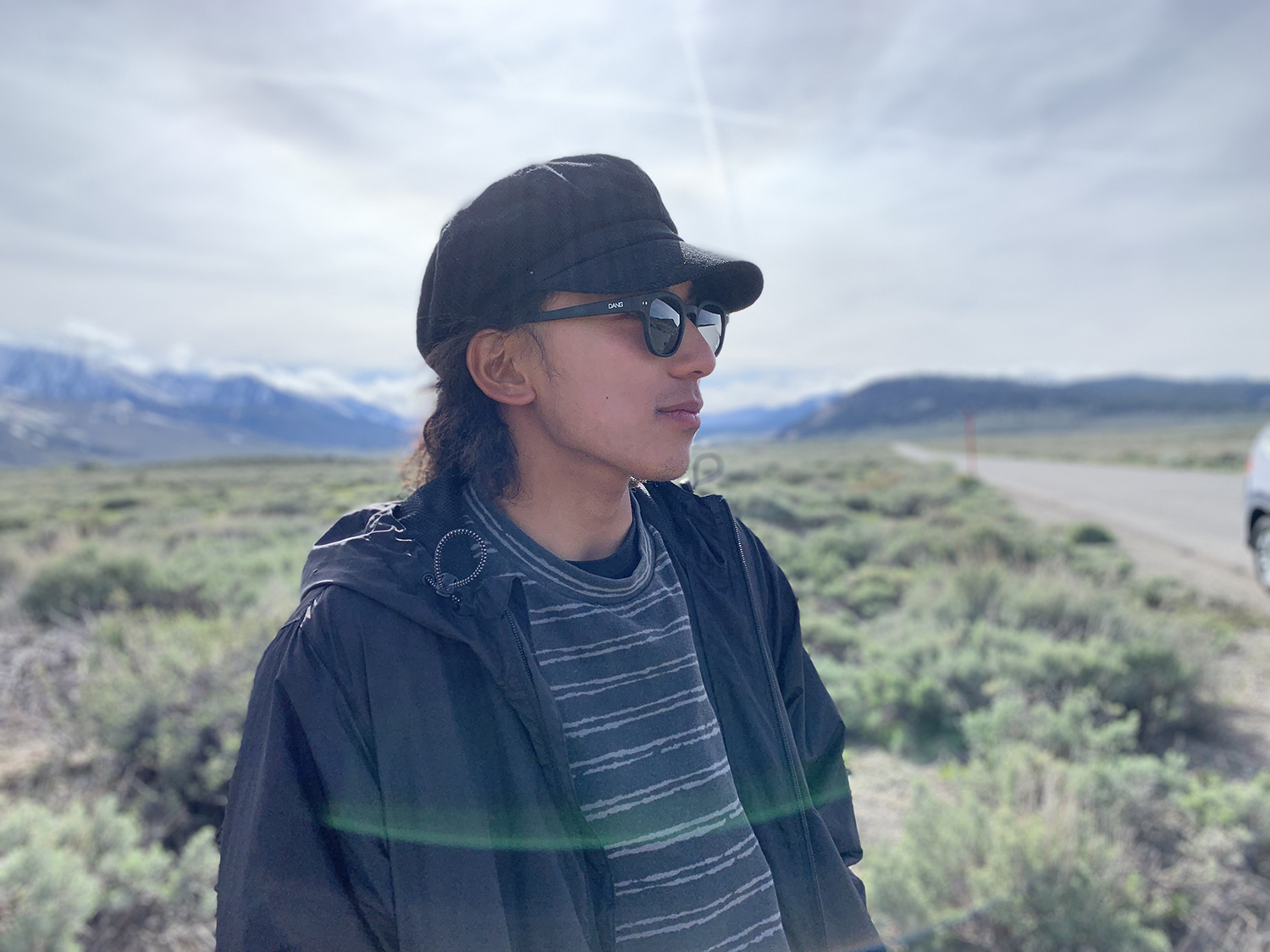 Kansuke, who is the second oldest to assist there, is the most serious of these men and the response of the contact information is outstandingly good.It is also a character that is easy to be tampered with by everyone, and was loved by the charming name "Kanchan Kanchan".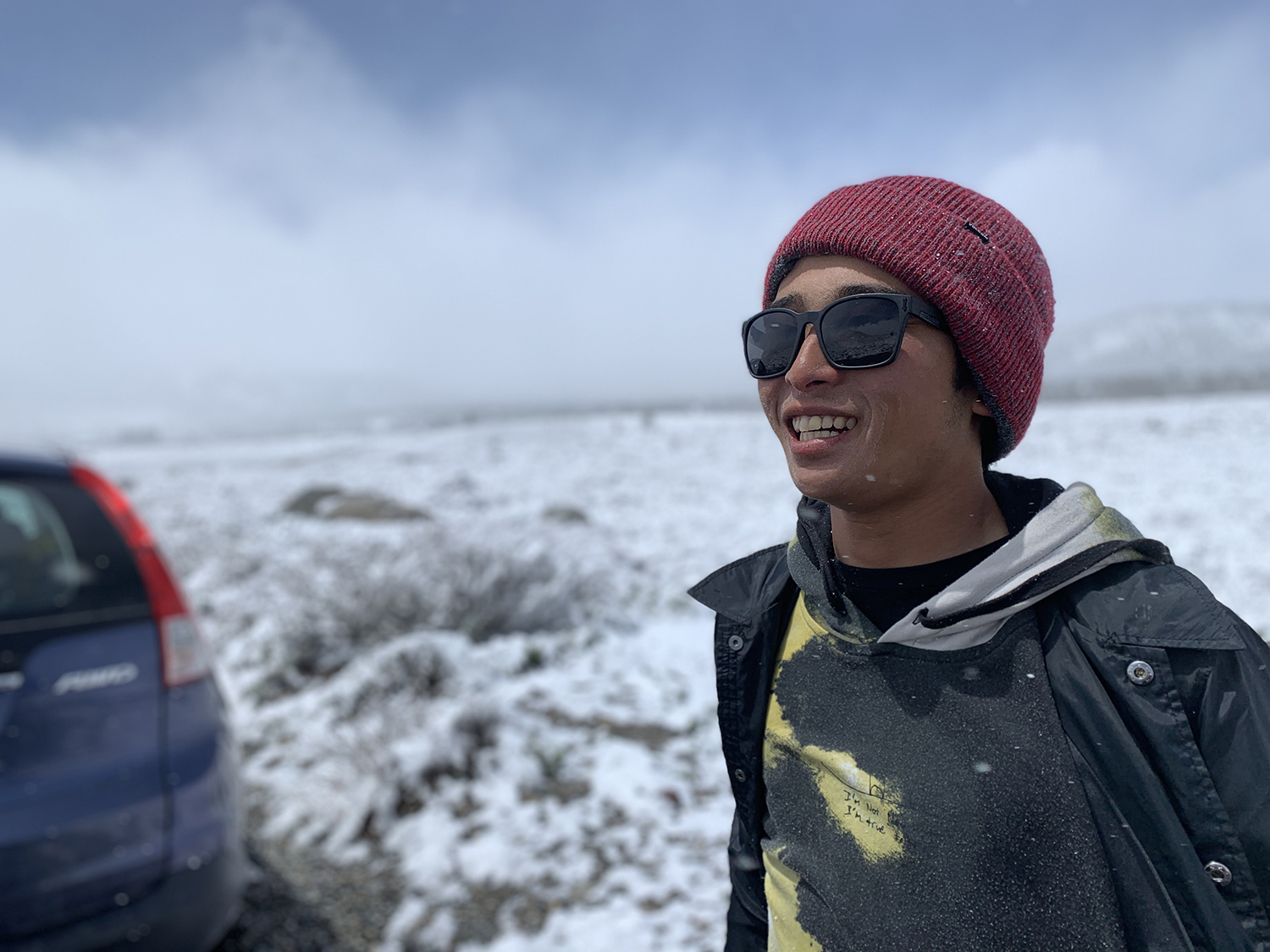 And while younger, Yutaro decides things, "Let's do it!"Actually, I cried for an injury at the beginning of this season, but I remember being overjoyed when I was asked to shoot this INK MOVIE during my stay at Mammoth at the World Cup.Just knowing the flow, the strength of his motivation to shoot this movie was hidden.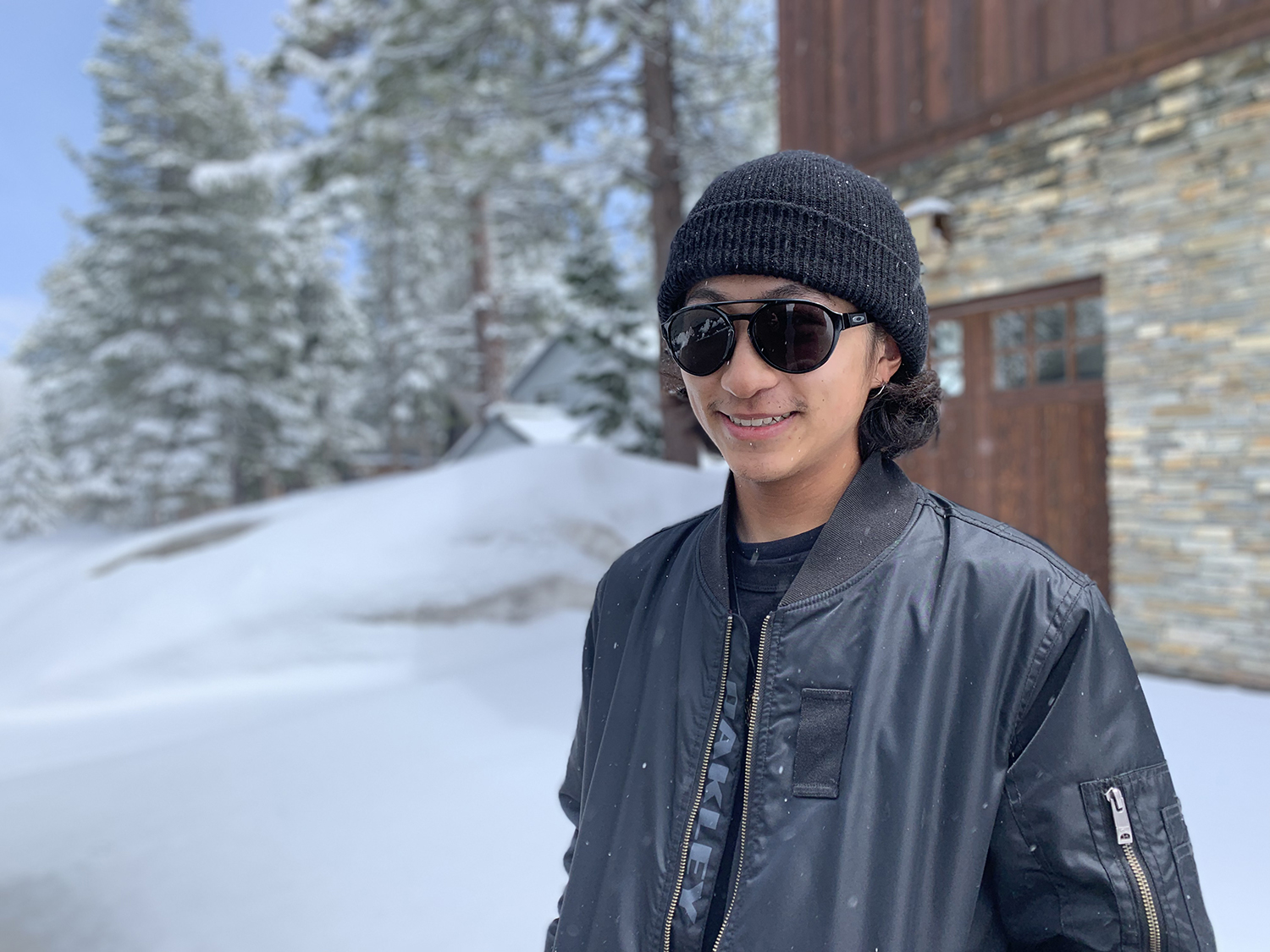 Yuri was the youngest and left the decision to everyone and spent as much as he wanted.He is said to be the most laughing when he always says stupid things.It is a mood maker that softens the place.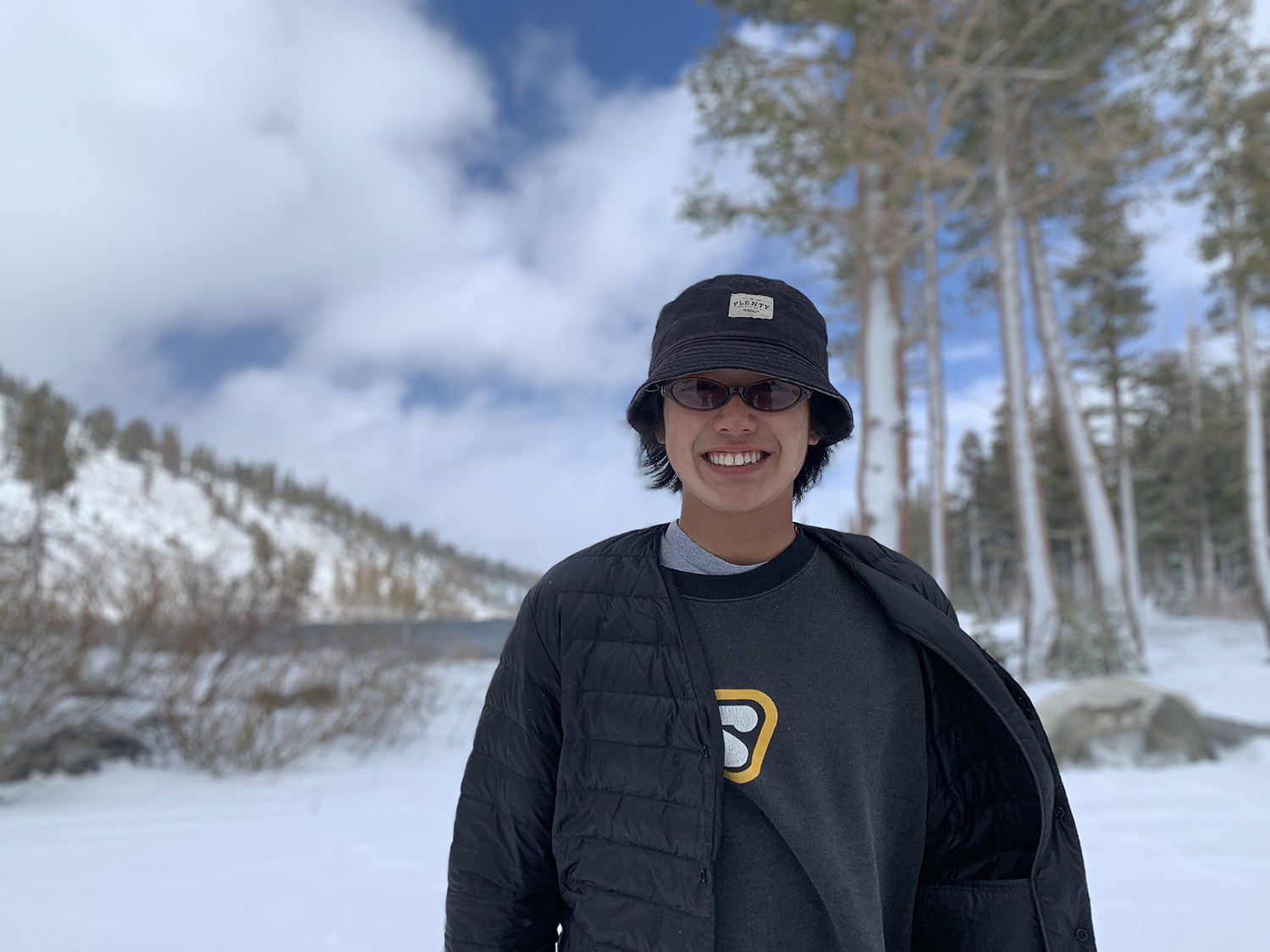 Anyway, these four people were on good terms.At any time, the four of us decided things together, acted, and laughed out loud.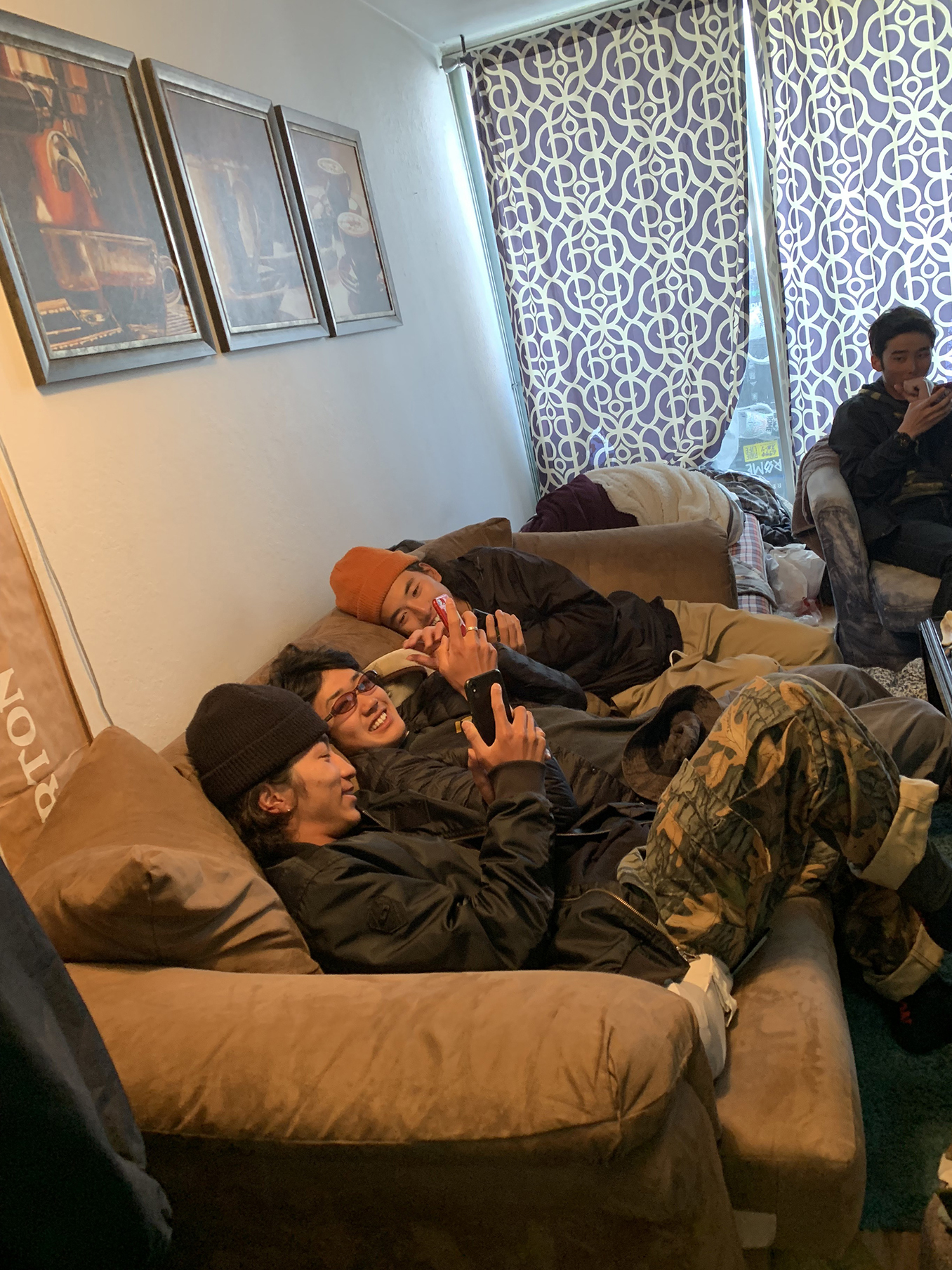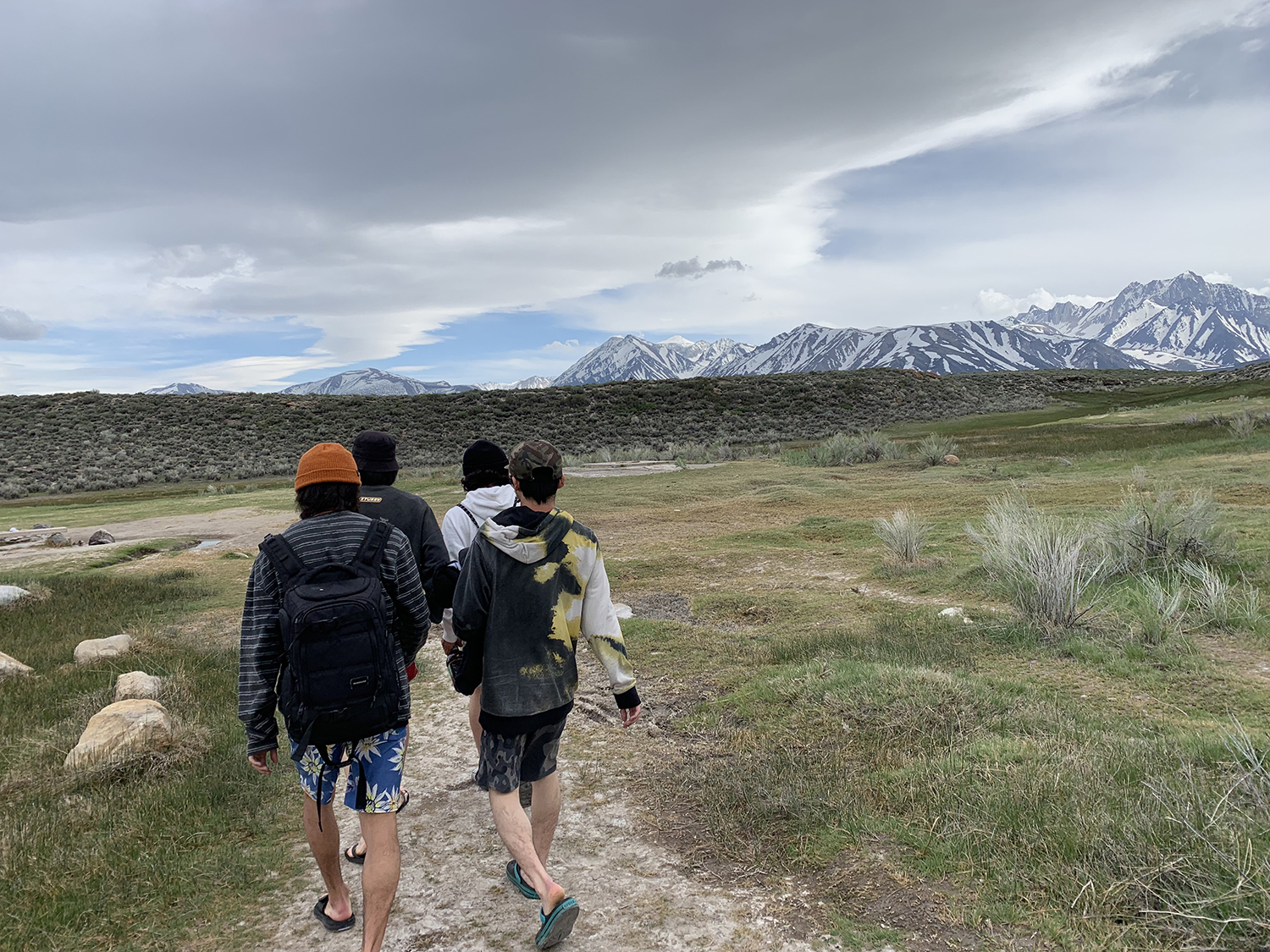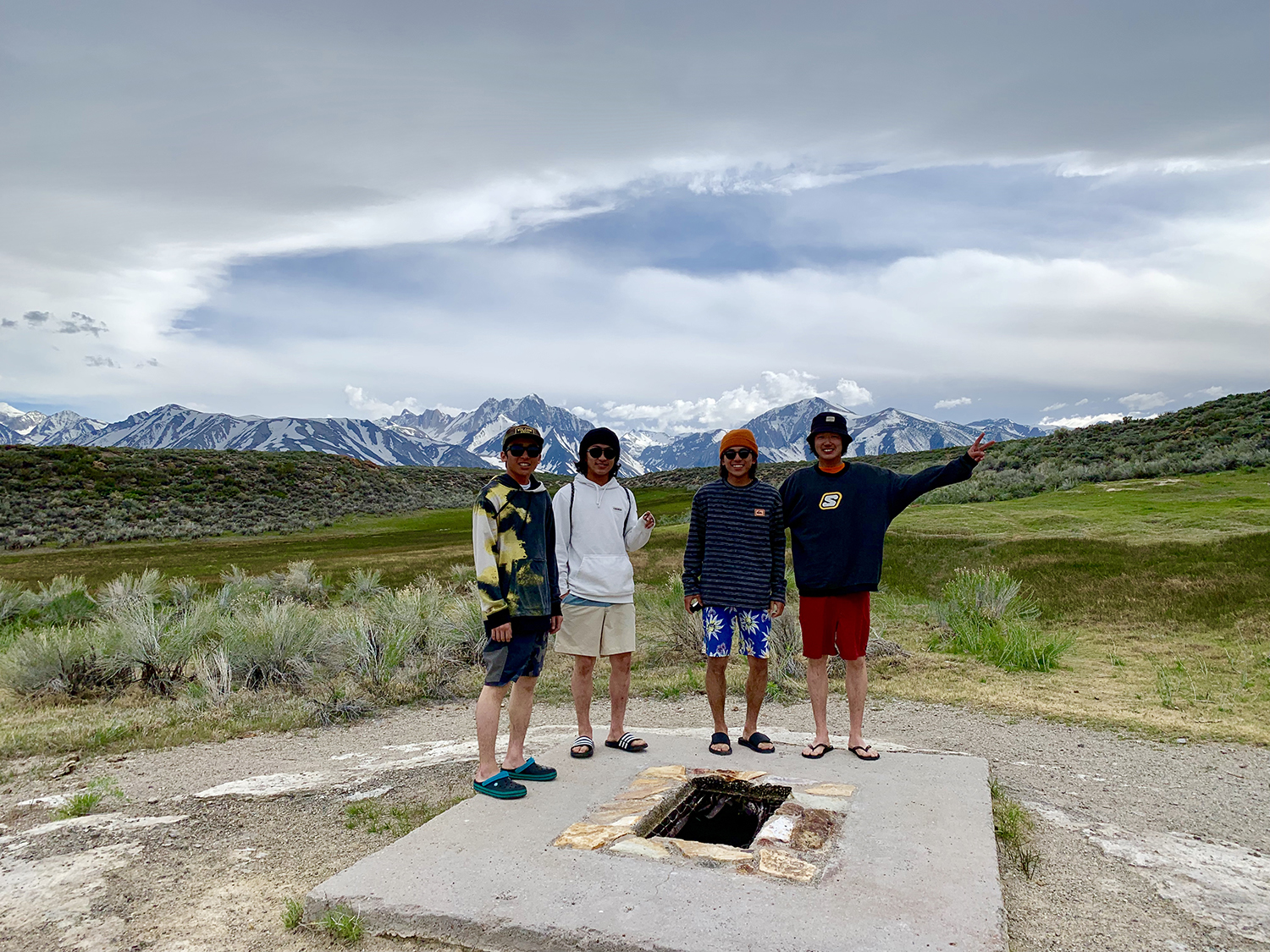 Go snowboarding, go shopping and go to the skatepark when you get home.Make meals in order, decide the duty of washing with playing cards, and surround the fire of the fireplace every night.Despite spending time in a space connected to the Internet with the appearance of today.They seemed to know how to enjoy the time they spend with their peers.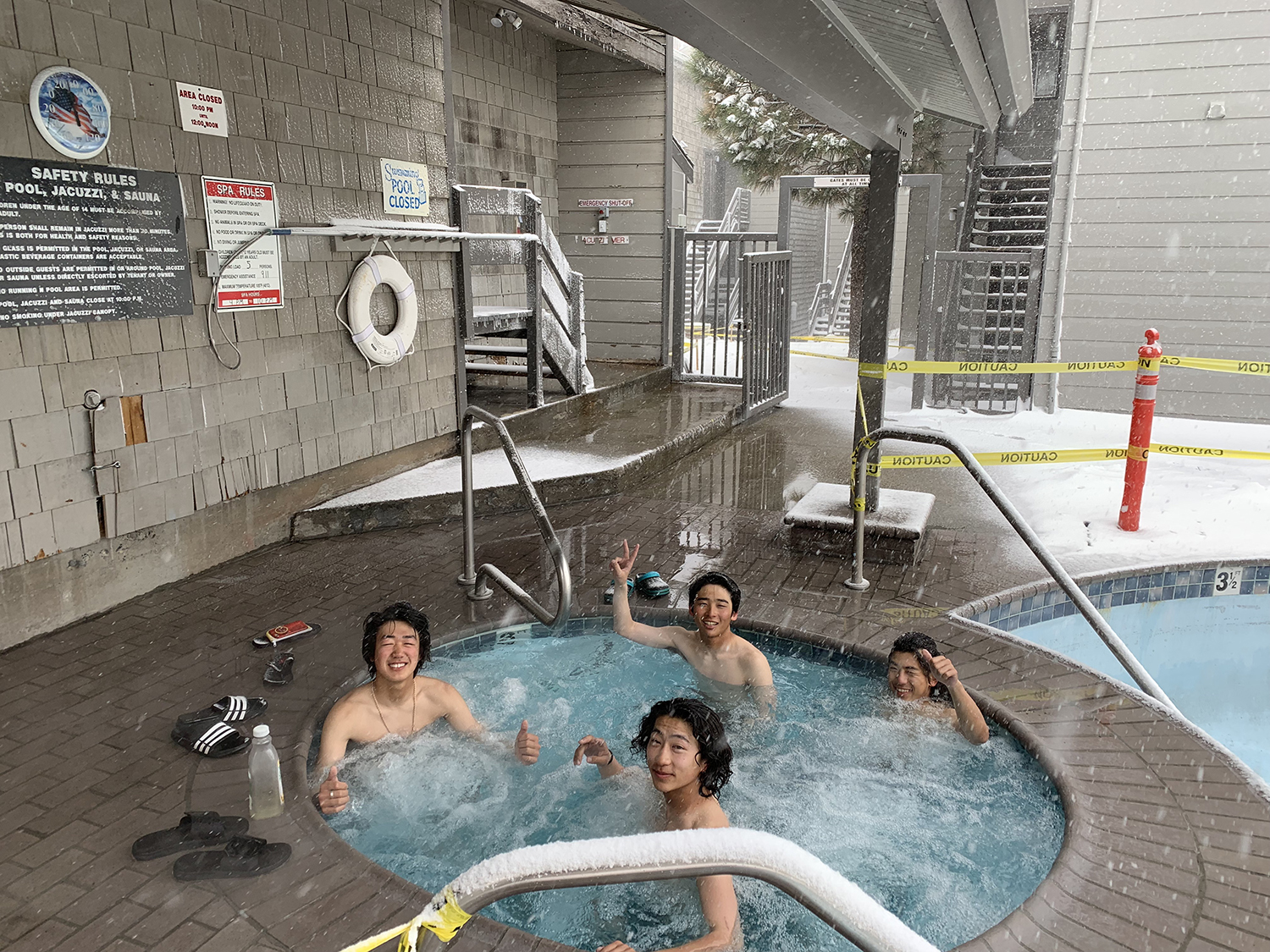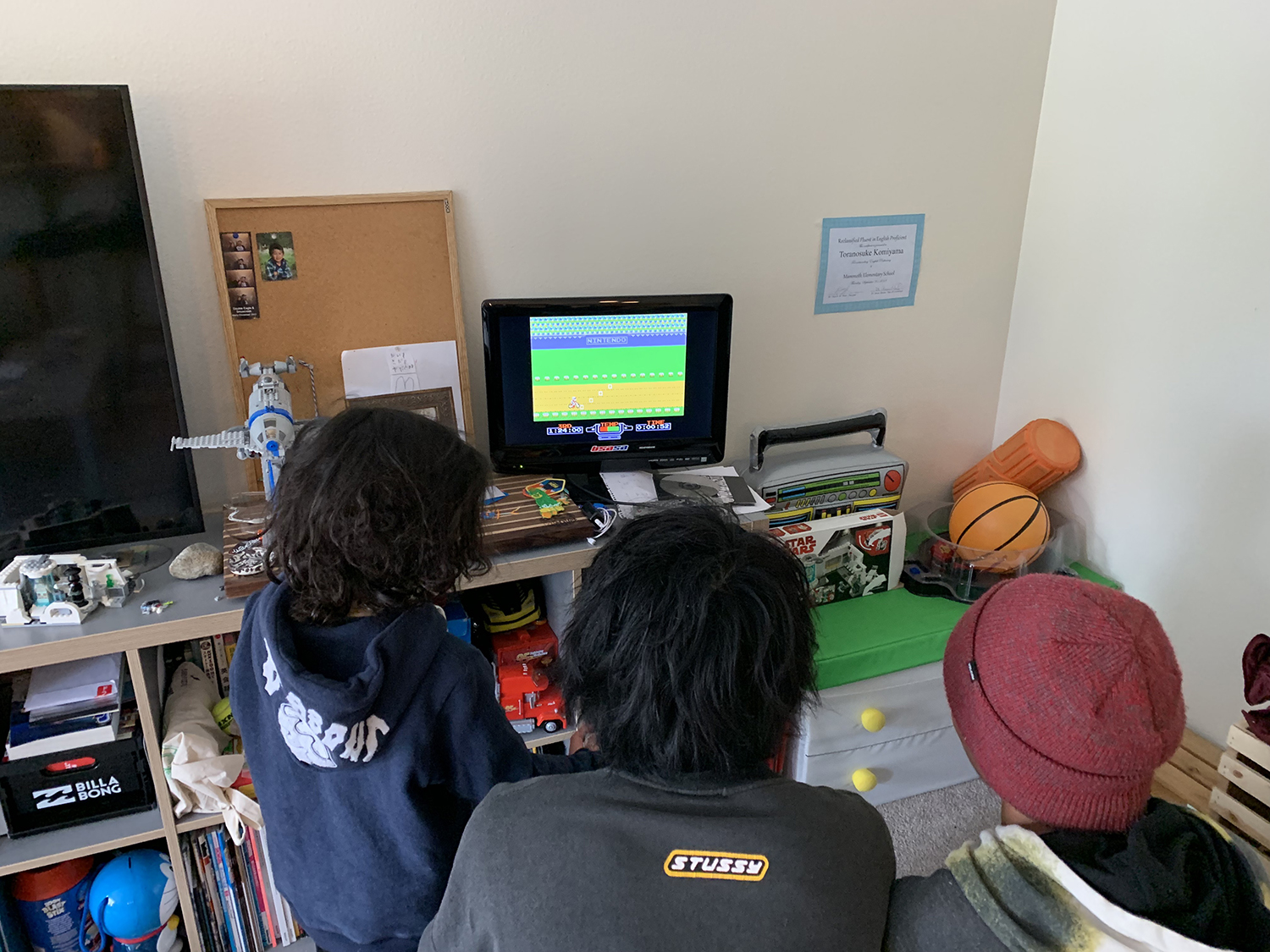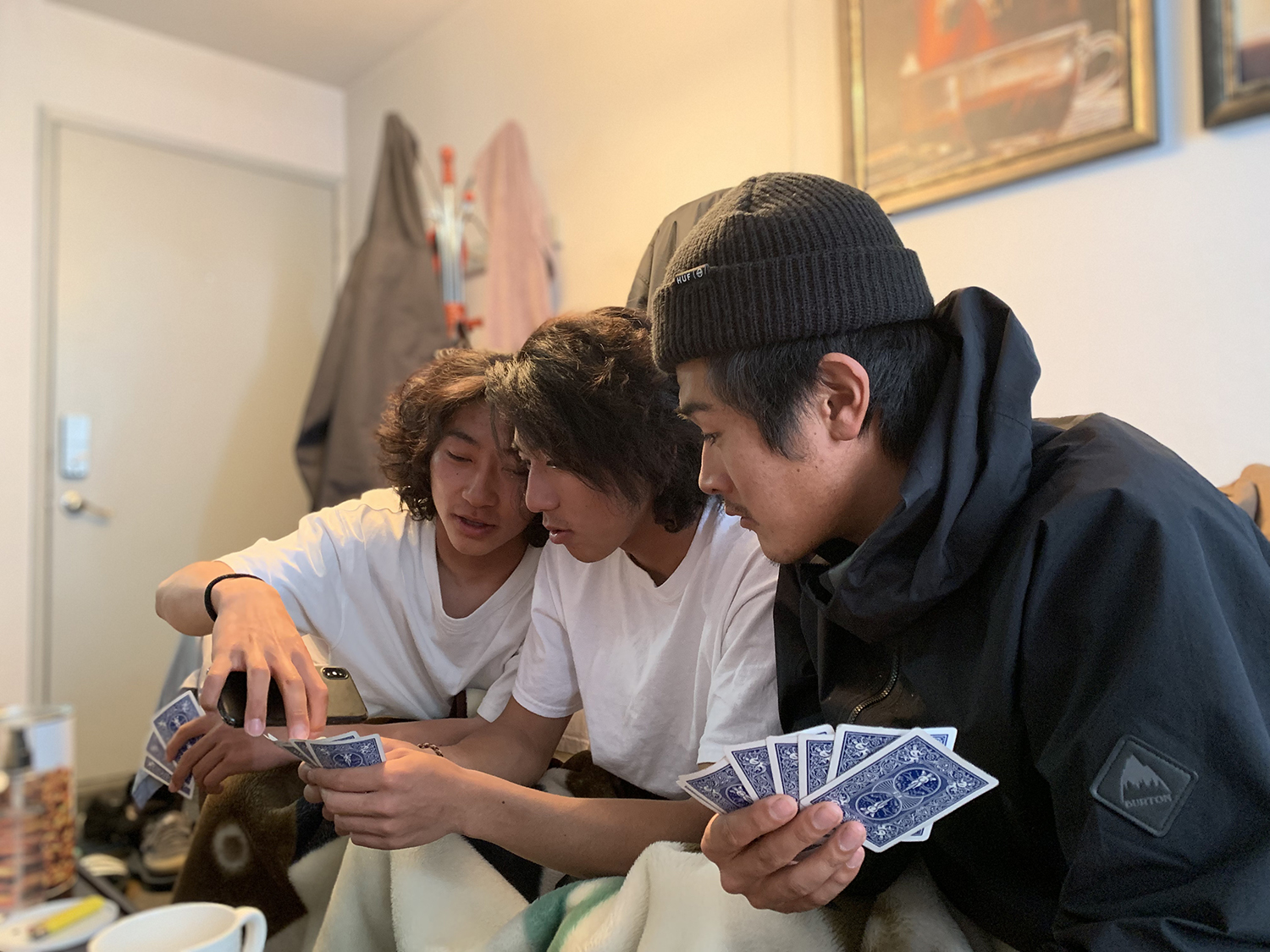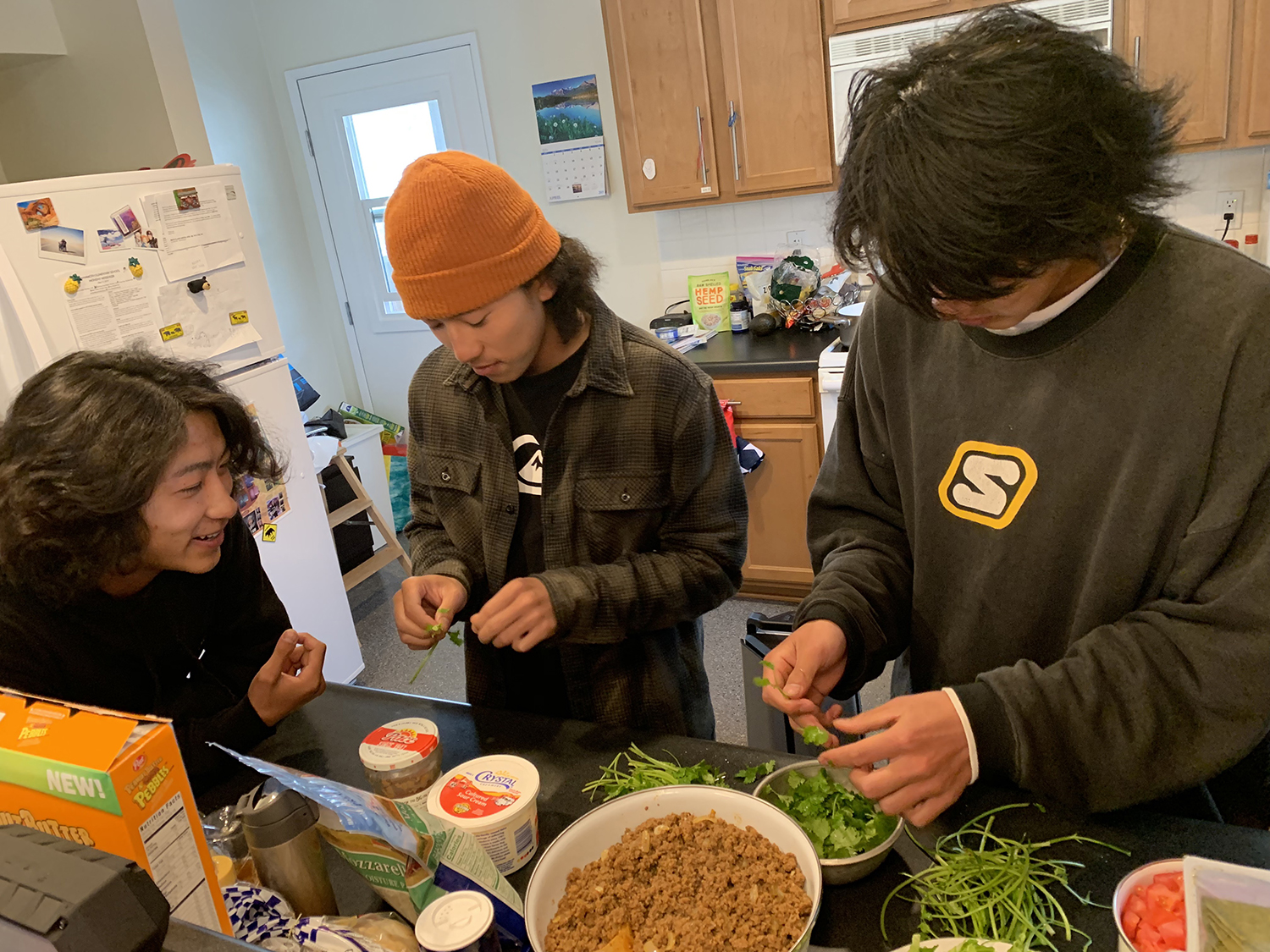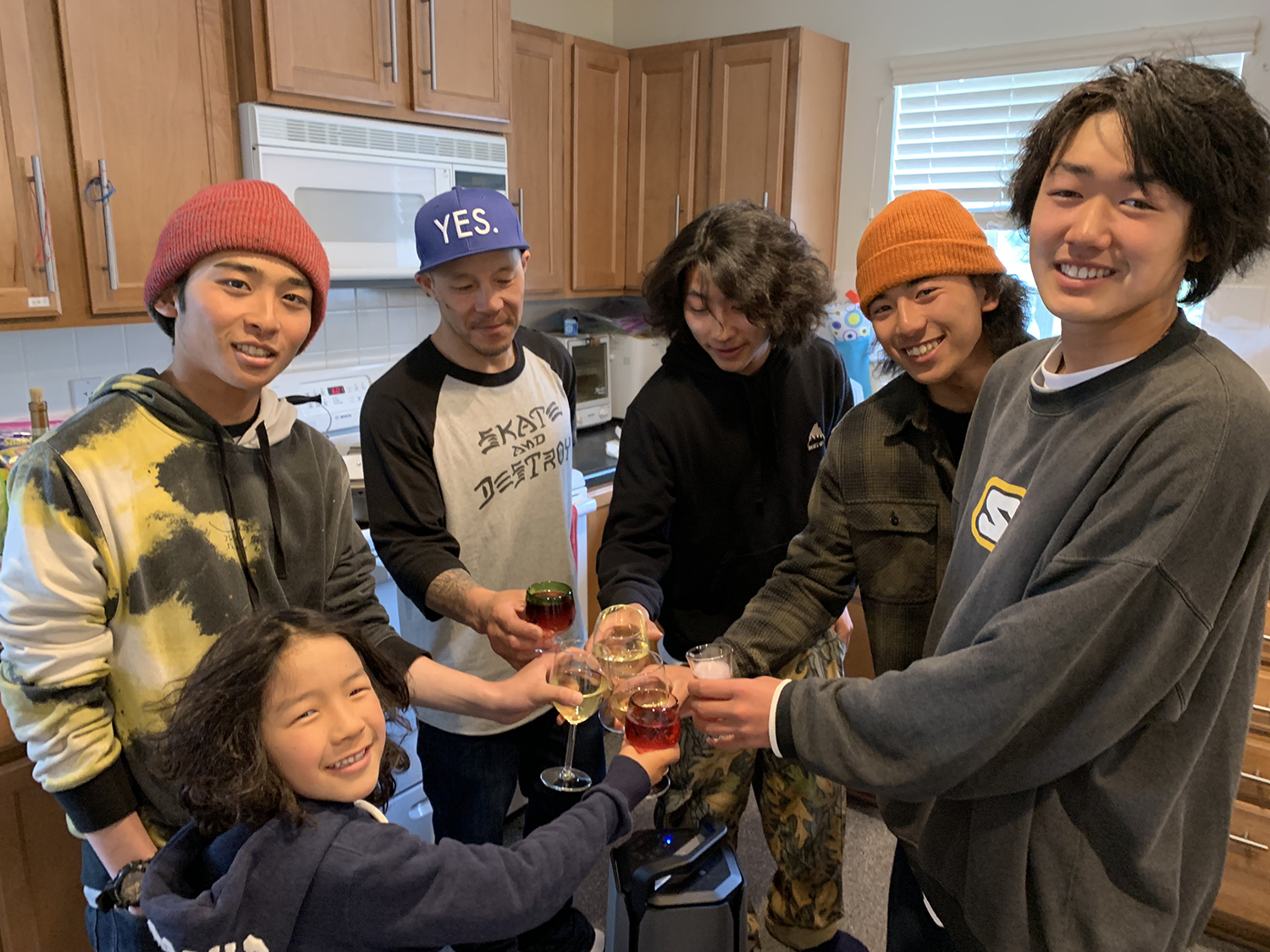 Shooting and mammoth life
I was supposed to check the weather and hire a filmer on a good day.Until then, they used GO PRO to shoot themselves.However, this season has a lot of snow for May.After they arrived, the powder days continued, whether they were lucky or unlucky, and it was a little different from the ideal park shoot.
The first mammoth for Ikuumi.Kansuke said he had come to a jib tournament when he was in elementary school.Yuri and Yutaro were here again this season for the tournament, but no one would have imagined that they would come back to Mammoth for a shooting trip in this way.
I enjoyed the spring mammoth life at times other than snowboarding.I took him to a hot spring in the wilderness.Even in the spring, there were days when the mountains were blizzarded due to the extreme temperature difference, and they were laughing at the cold weather. "It's the first time I've spent a mammoth like this," they said in unison.While doing so, the four people wait for the condition of the park to improve.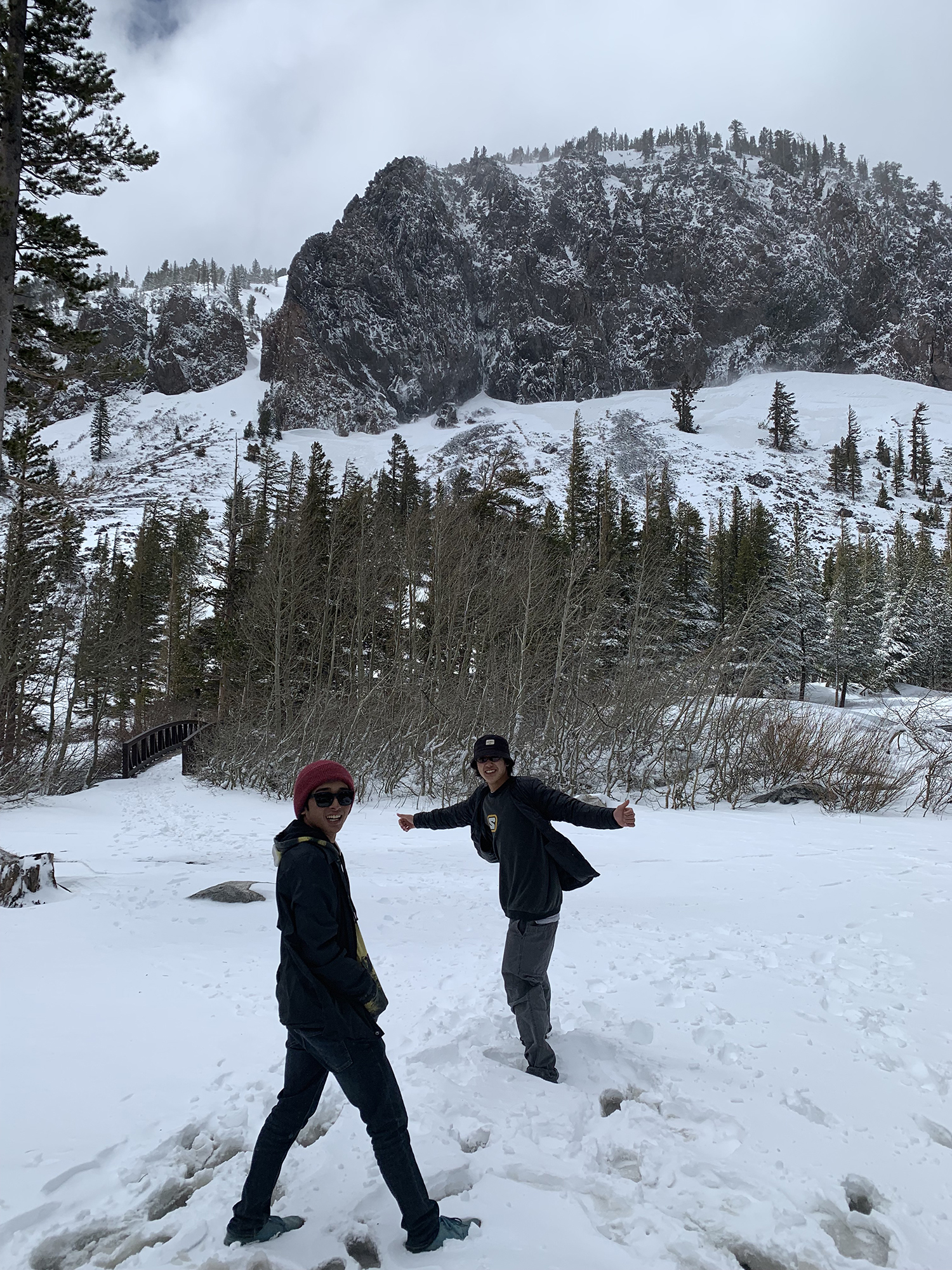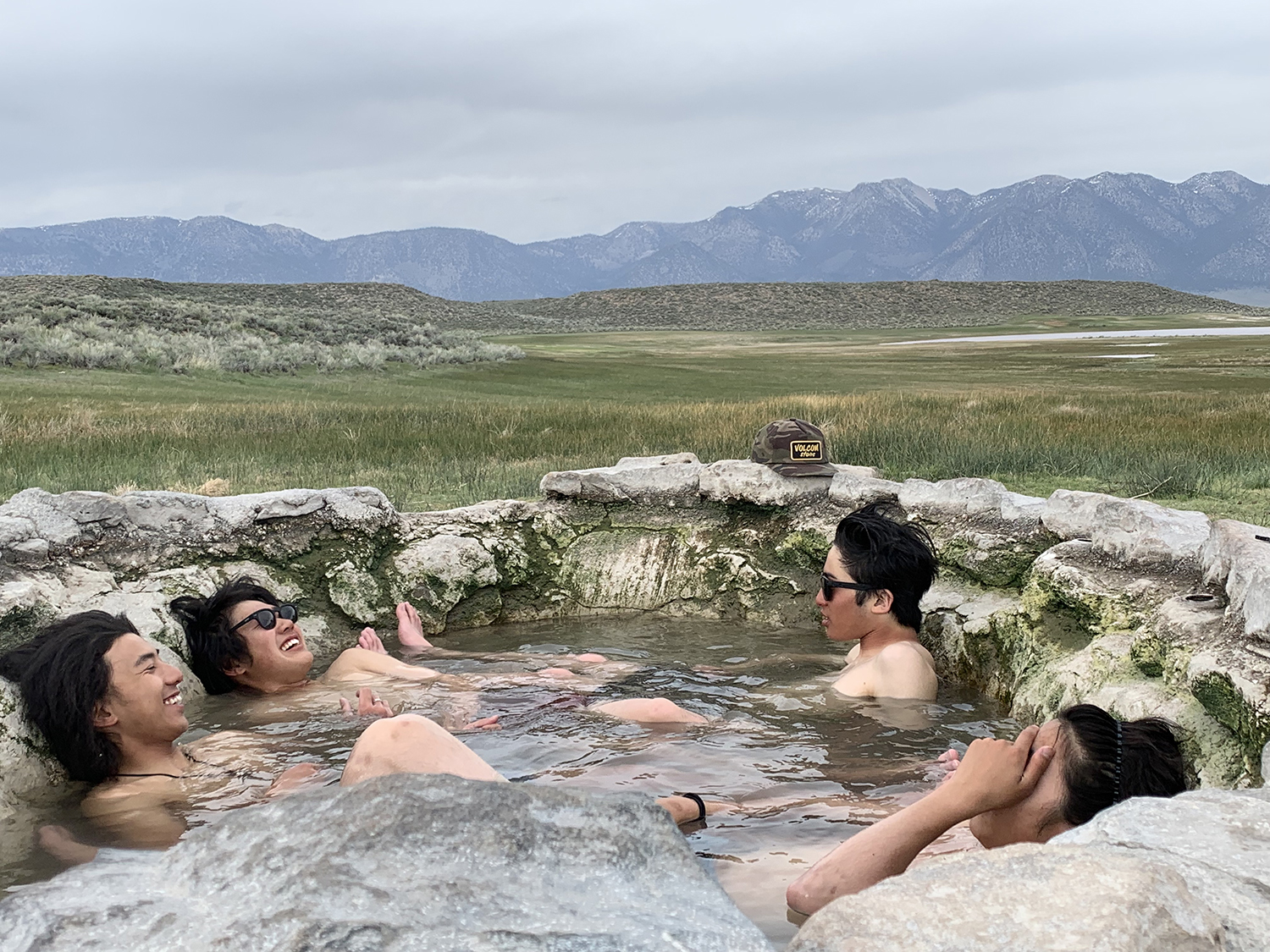 And finally, the shooting day was the last day of their stay.In order to surely suppress their riding, I promised a filmer named Weaver who is trusted locally.The night before the shooting, which is also the last night of my stay in Mammoth, I had to eat at my house.I thought they were under pressure and tension, but they were making noise with a bright laugh as usual.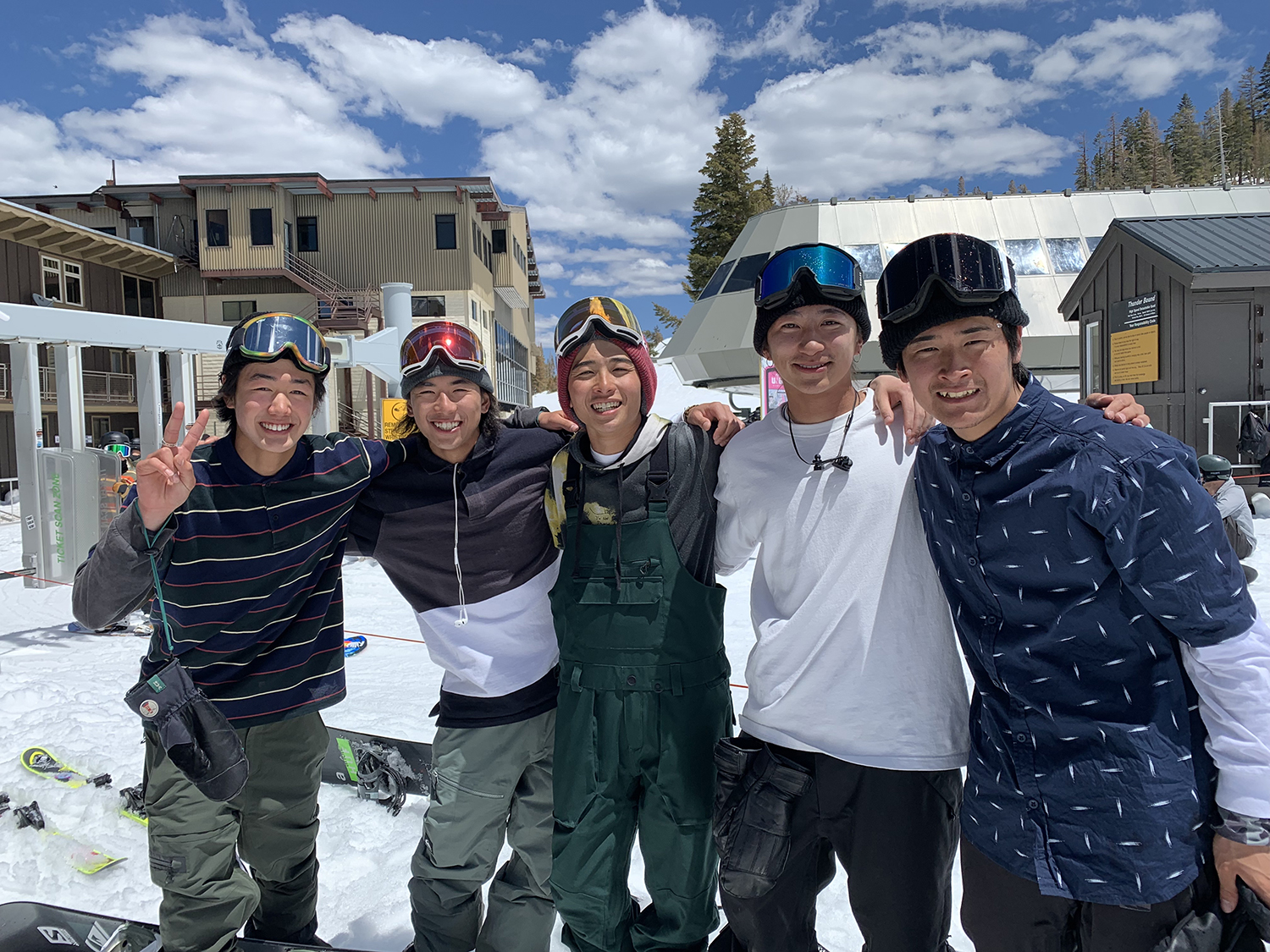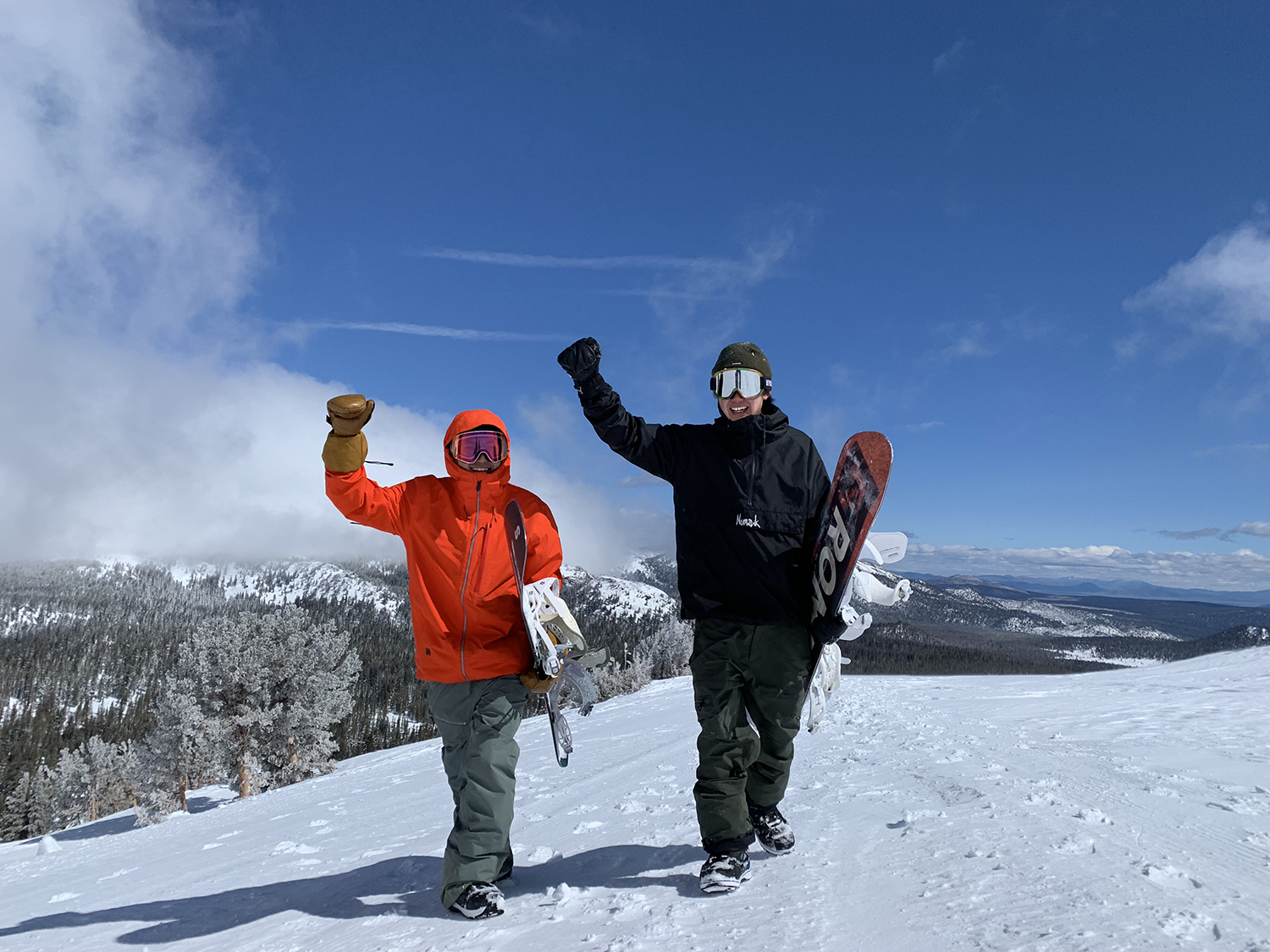 That night, I told them what Kazu was saying.Four people who took that word home and challenged to shoot for the final day.
The article continues to <Part XNUMX>.
▼ This movie is a special clip of INK MOVIE where the mammoth strip pattern was taken by ourselves using GOPRO!
-------------
★ Writer of this article
Yukie Ueda
1973Years1Month22Born on the day.Born in Tokyo.Started snowboarding in Whistler, CanadaXNUMXAfter a year of competitions such as half pipe and big air, Garzuru Movie Production "LIL" Launched and led the Japanese girls scene.Moved to the United States on the occasion of marriage8While raising his old son (Toranosuke), he continued his professional activities, and is currently cultivating various fields in Japan and overseas because he is fascinated by the backcountry.2017Years4Moved to Mammoth Mountain, and started a new life with his family more naturally near the mountain.
Sponsor: K2 SNOWBOARDING, Billabong,
UNfudge, Ronin Eyewear, NEFF, HAYASHI WAX,
MORISPO SPAZIO
Past Snowboarder's Diary articles from Yukie House here