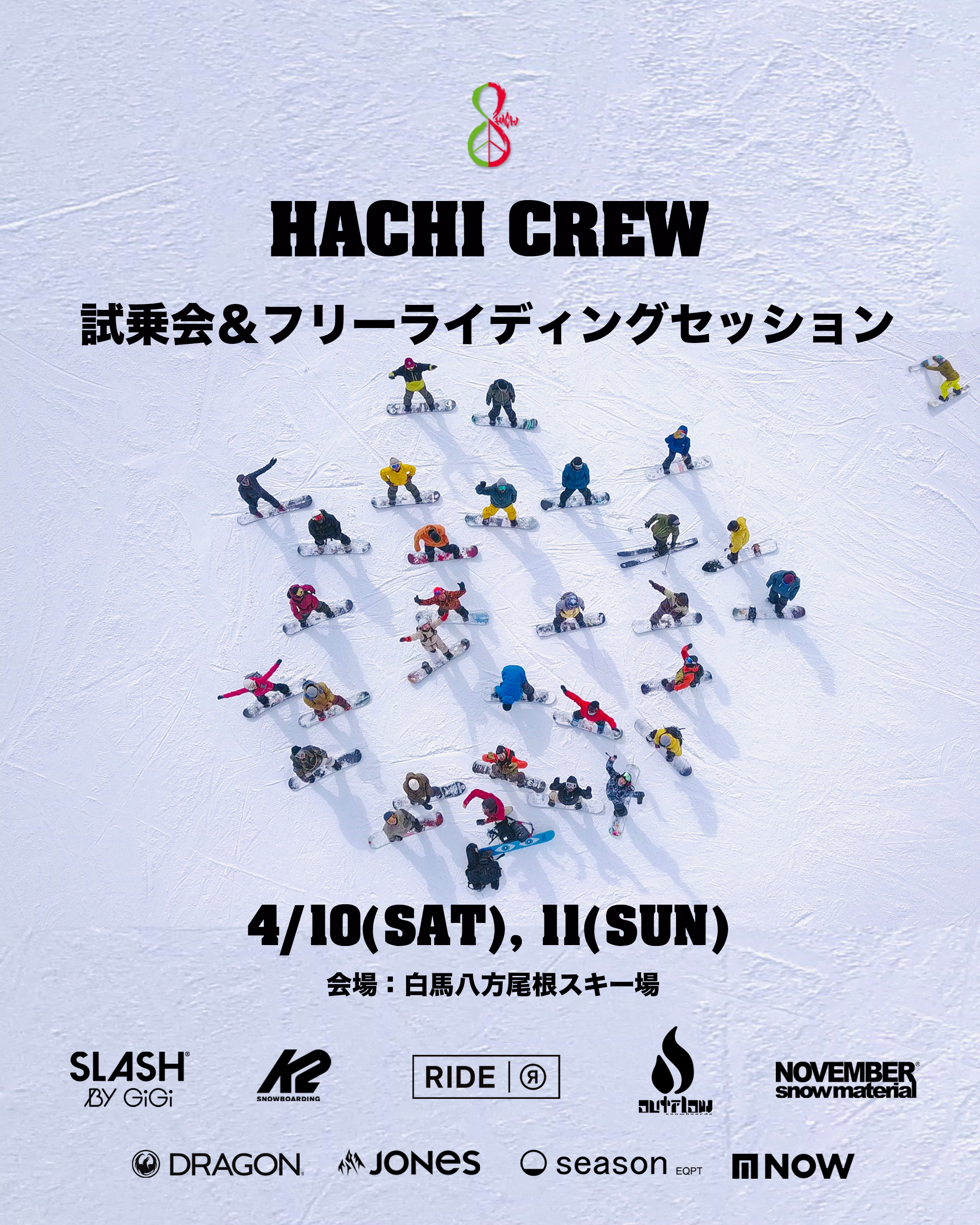 A free riding and test drive event will be held on April 4th (Sat) and 10th (Sun) by Hakuba-based film crew HACHI.
The test drive event will be held in the gondola upper station area, where brands that support the HACHI crew, such as Slash Snowboards, Ride Snowboards, K2 Snowboading, Outflow Snowboards, and November Snowmaterial, will gather.
Yuta Kobayashi and Keita Yamazaki, who were born and raised at the foot of Hakuba Happoone.And Masateru Kitae who continued activities based on Happo for many years and moved to the Hakuba area.In addition to this original member, HACHI continues to be active in winter with the addition of Ryu Yamashita and Taichi Sato, who are based in Hakuba.A free riding session with five riders who are familiar with the Hakuba area and their home slope, Happo, must be a great chance to know the line without a doubt!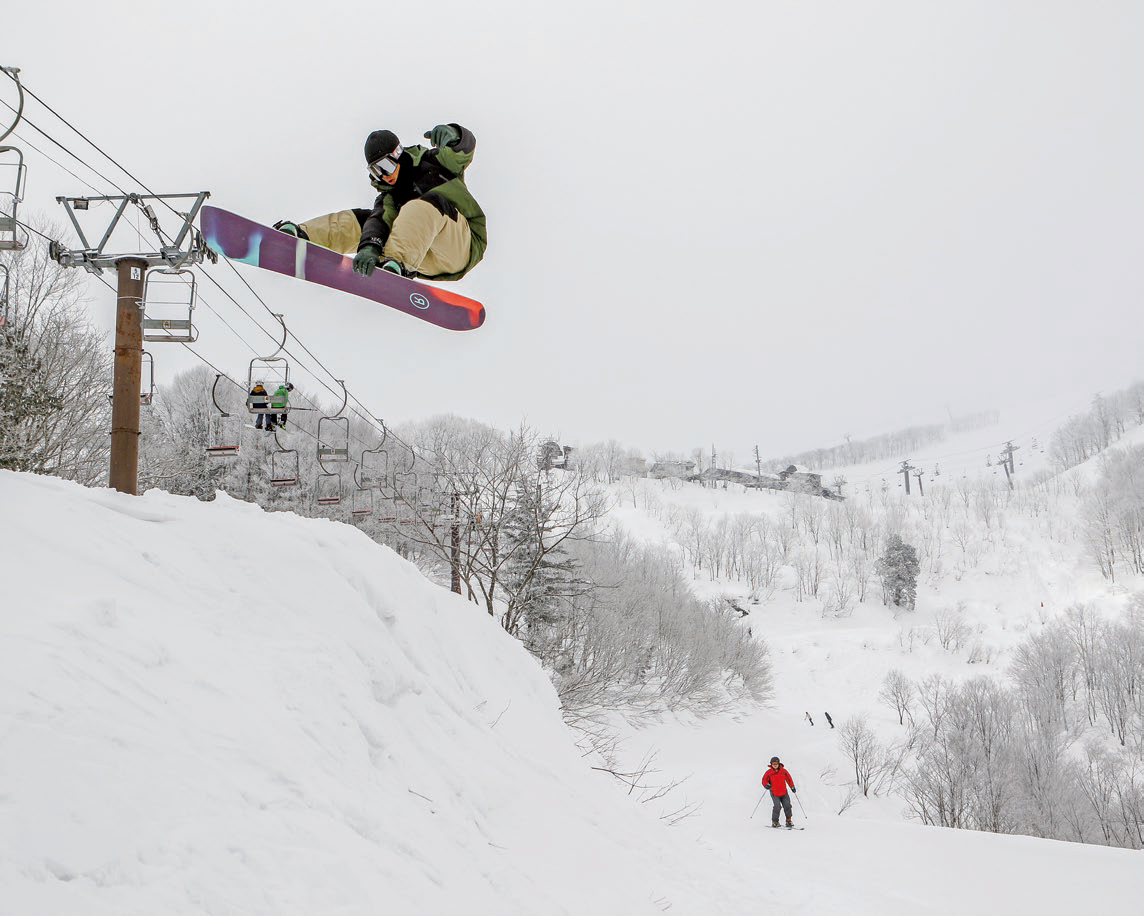 This session seems to be held in the upper area of ​​Happo, where a lot of snow remains.In addition, this slope is known to have side hits on all terrain, and it is said that it still keeps snow conditions that can hit bank rides, wall jumps, depressions and so on.
You can also test the next season's gear from the brands they select, so let's enjoy snowboarding together in the spring season!
<HACHI CREW test drive & free riding session>
Dates: April 4th (Sat) and 10th (Sun)
Venue: Hakuba Happoone Ski Resort (Gondola Lift Adam Upper Station, Ushira Area)
Schedule:
9:00 Test drive start
10:00 Riding session ①
14:00 Riding session ②
15:00 Test drive end
* The schedule will be the same for both days.
* Sessions will be held multiple times depending on the timing.
Participating riders:
Yuta Kobayashi @ ko1ya_koba_you
Masateru Kitae @masaki_kitae
Keita Yamazaki @ kta898
Ryu Yamashita @ ryu.yamashita7
Taichi Sato @ taichi0111
and more
Admission: Free
Participating brands:
Slash Snowboards
Ride Snowboards
K2 Snowboarding
Outflow Snowboards
November Snow material
Dragon
Jones Snowboards
Now Bindings
Season
* Please present your driver's license or other identification card at the time of test drive reception.
We will implement the following measures to prevent the spread of infection in the test drive venue.
① Thorough wearing of masks for related parties and riders
② Thorough disinfection of hands and hands of related parties and riders
③ We will secure a social distance in the venue.
④ Thorough disinfection and wearing masks in the customer's venue
In addition, we will disinfect the equipment in the venue on a regular basis, so please feel free to join us.
The organizer, related companies, and related parties are not responsible for any accidents, losses, damages, or other troubles that occur when you participate in this event.
Please note that the parties will resolve the matter.
HACHI CREW latest movie "LIFE LINE 3: GROOVE" (2019) Teaser

▼ YUTA KOBAYASHI
▼ KEITA YAMAZAKI
▼ MASAKI KITAE
▼ RYU YAMASHITA