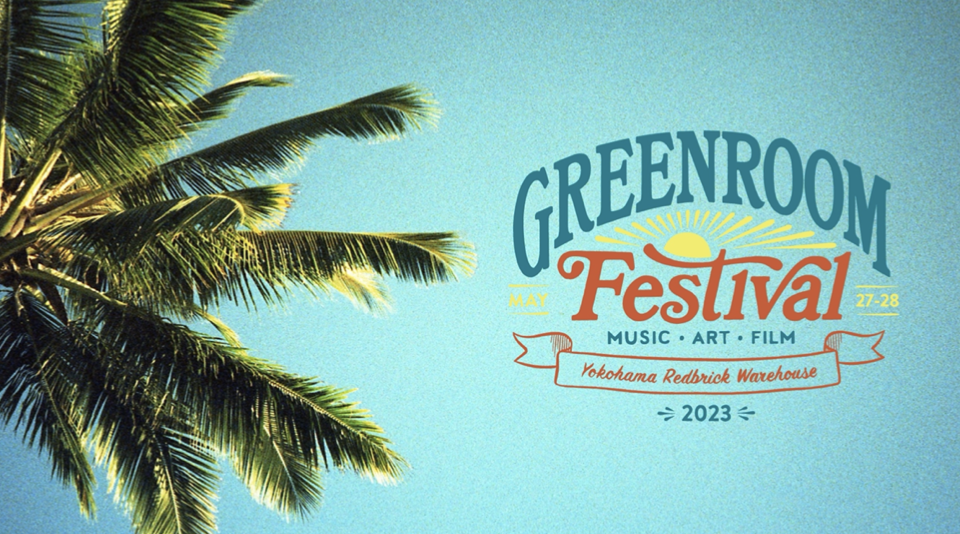 Japan's largest surf culture festival "GREENROOM FESTIVAL '18", which will be held for the 23th time this year, will finally be held at the special outdoor venue in Yokohama Red Brick District this weekend, May 2023th (Sat) and 5th (Sun), 27. will be held!
A total of nine artists from overseas, including AJR, TASH SULTANA, Sigrid, Mamas Gun, Oscar Jeerome, and UMI, will appear.The lineup of artists from Japan includes Nulbarich, Tokyo Ska Paradise Orchestra, Ddragon Ash, and KREVA.
The winter snow season is over, and as the beginning of summer, let's go to the best two-day cultural festival that interweaves music and art!
● Overview ●
[Name] GREENROOM FESTIVAL'23
[Venue] Yokohama Red Brick District outdoor special venue
[Schedule] May 2023 (Sat) and 5 (Sun), 27
[Sponsorship/Planning/Production] Green Room Festival Executive Committee
【Official site】 https://greenroom.jp
● Performing artists ●
<September 5.27, XNUMX>
AJR / Vintage Trouble / SigRid / OSCAR Jerome
Kamal. / Dragon ash / ua / sirup / the bonez / ali
SOIL&"PIMP"SESSIONS / TENDRE / YONA YONA WEEKENDERS
TRI4TH / Sarasa / DJ HASEBE / ZEN-LA-ROCK / Natsu Summer / Yuna Yabe
<September 5.28, XNUMX>
TASH SULTANA / MAMAS GUN / UMI / Anomalie
TOKYO SKA PARADISE ORCHESTRA / KREVA / Hanaregumi fever Yoshie Nakano / Nulbarich
ORANGE RANGE / KROI / NEVER YOUNG BEACH / OAU / ROTH BART BARON
ego apartment / DURDN / grooveman Spot / Toshio Matsuura / Tomoyuki Tanaka (FPM) / RINA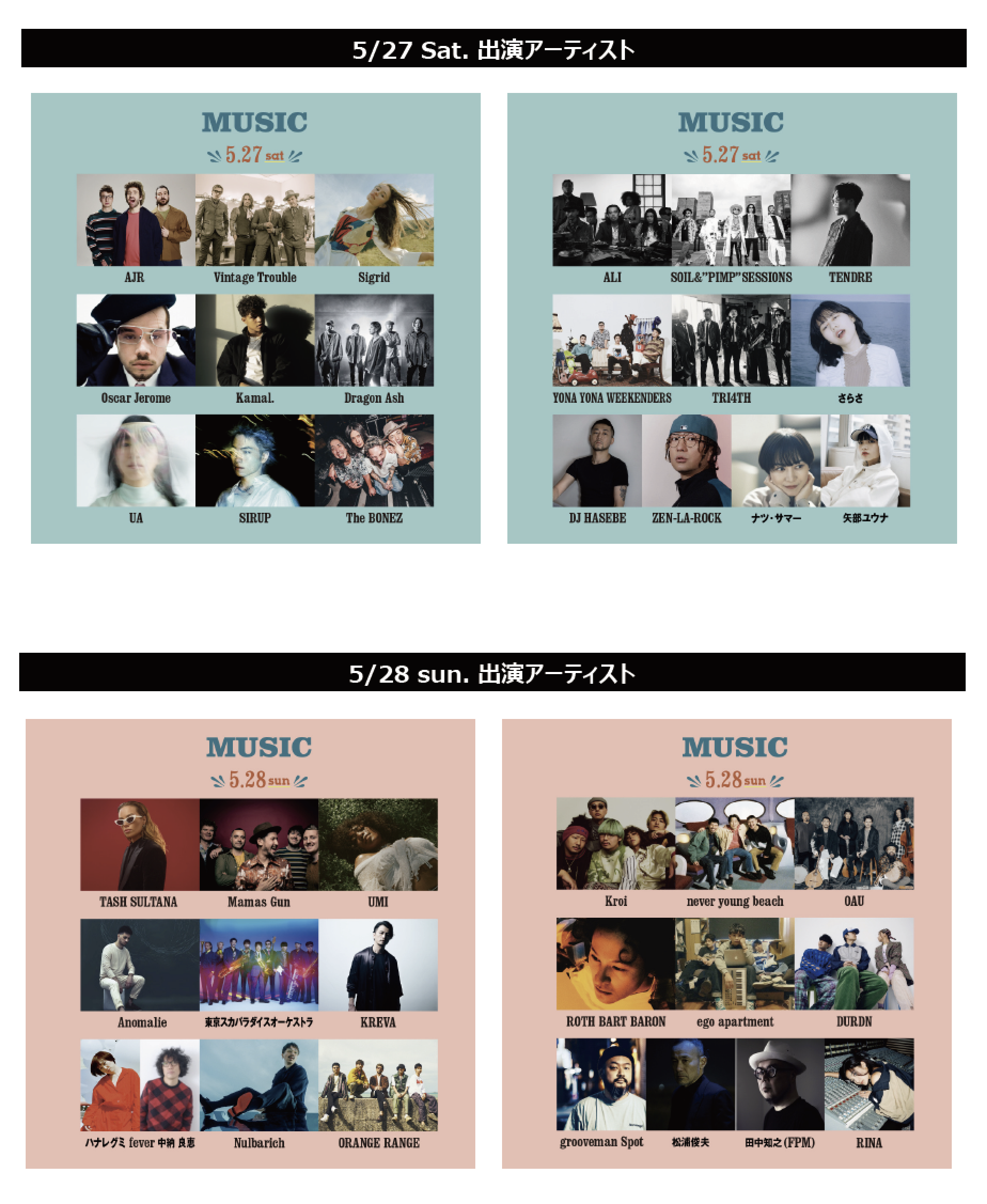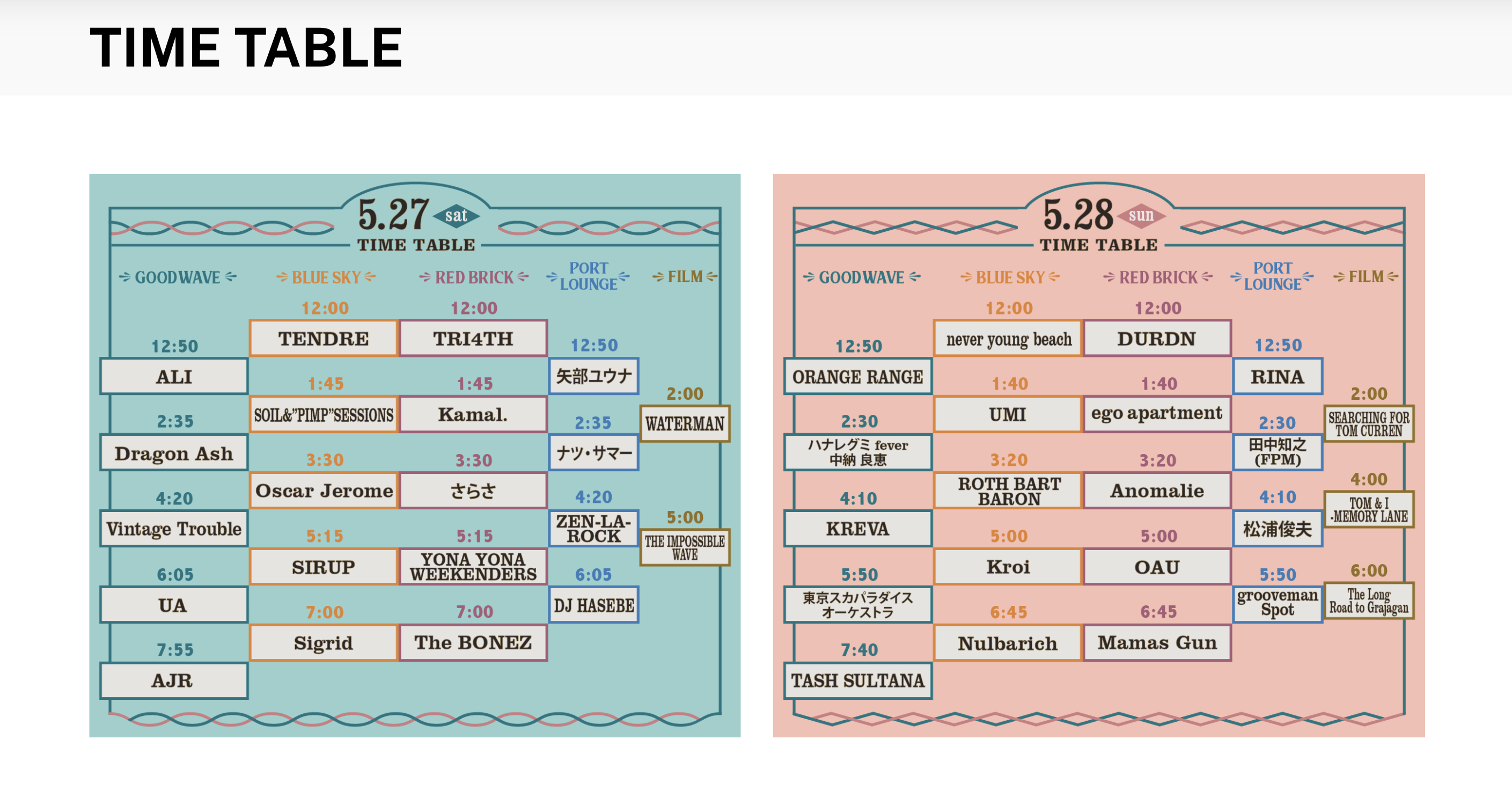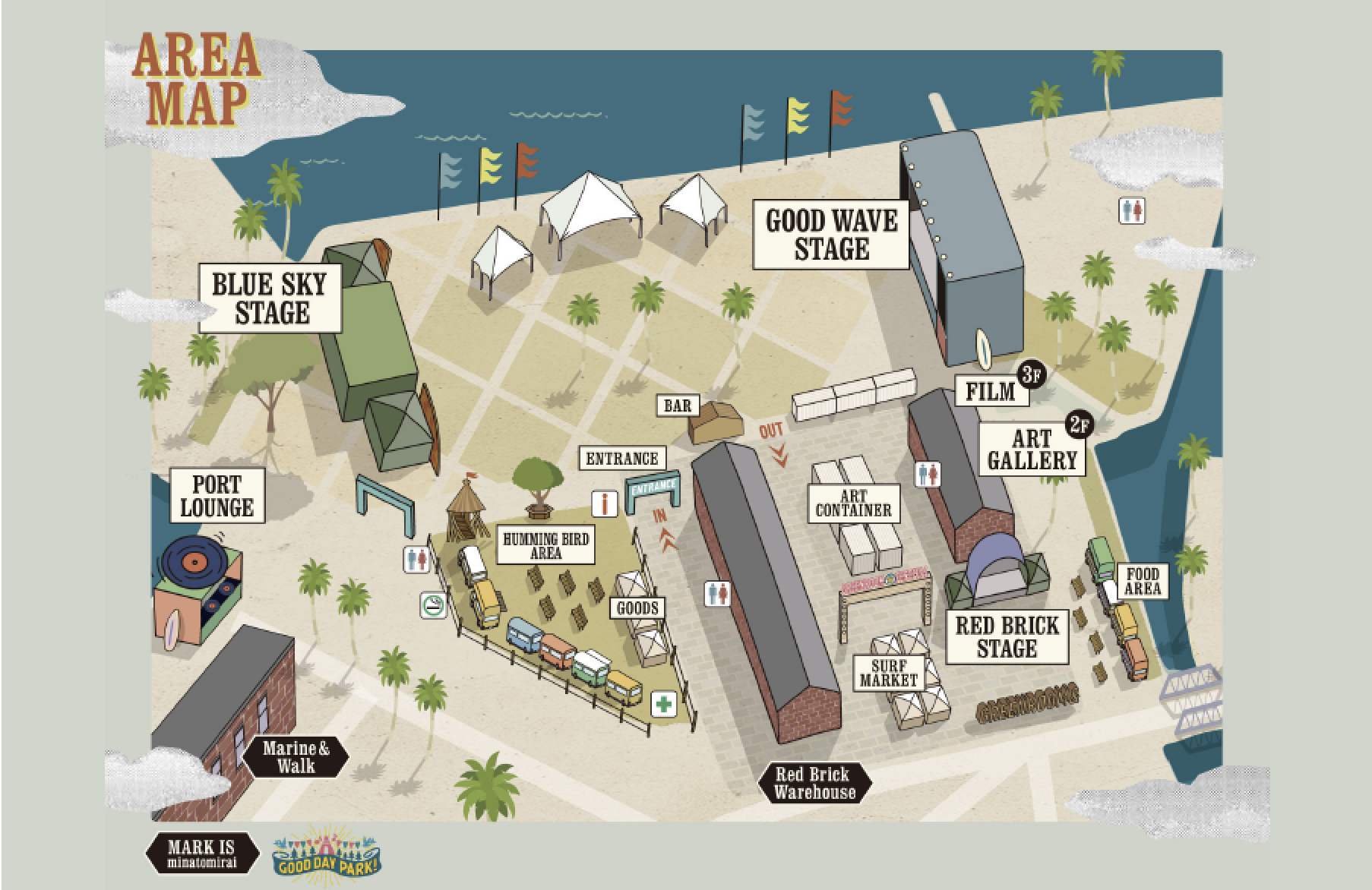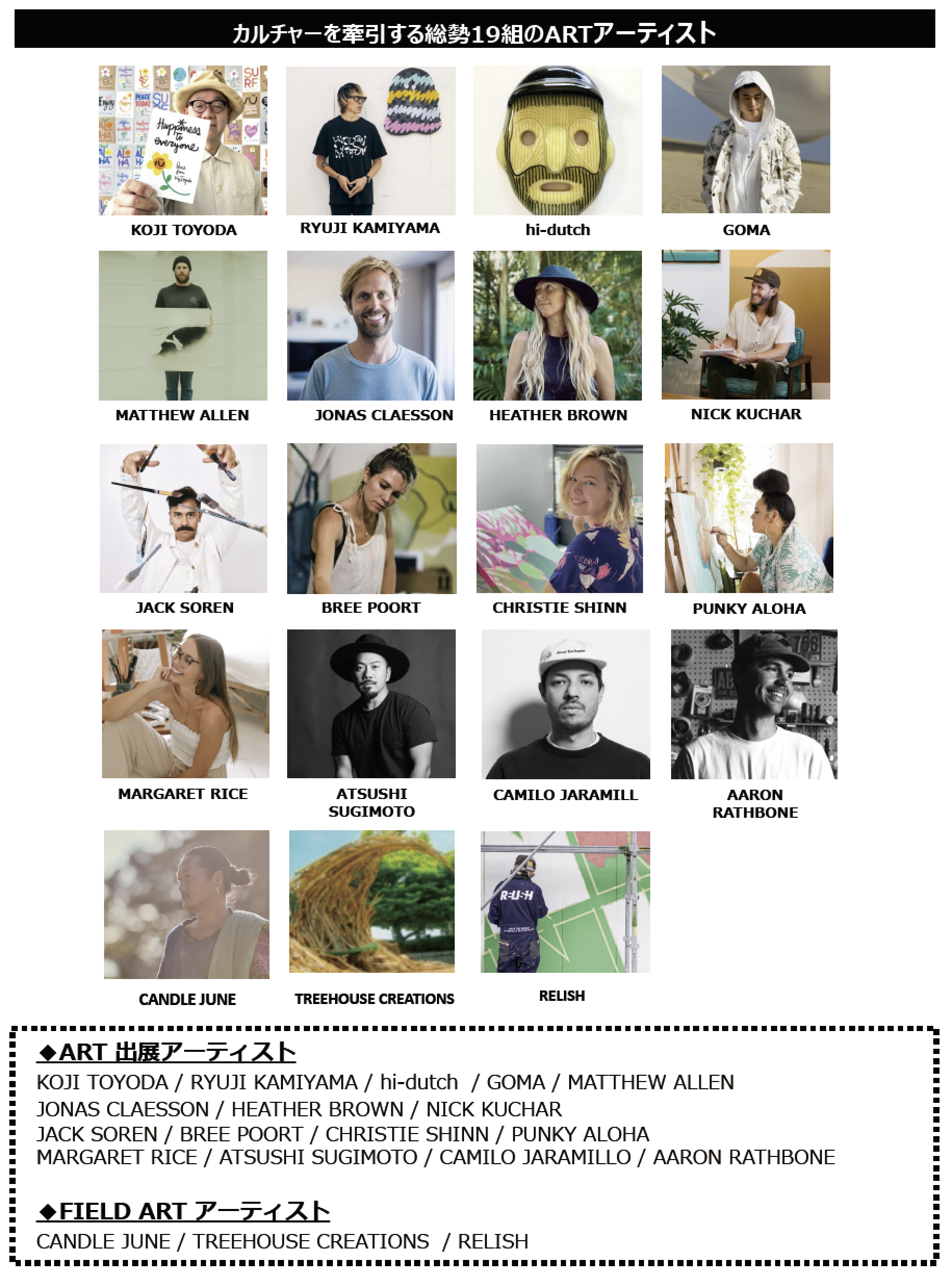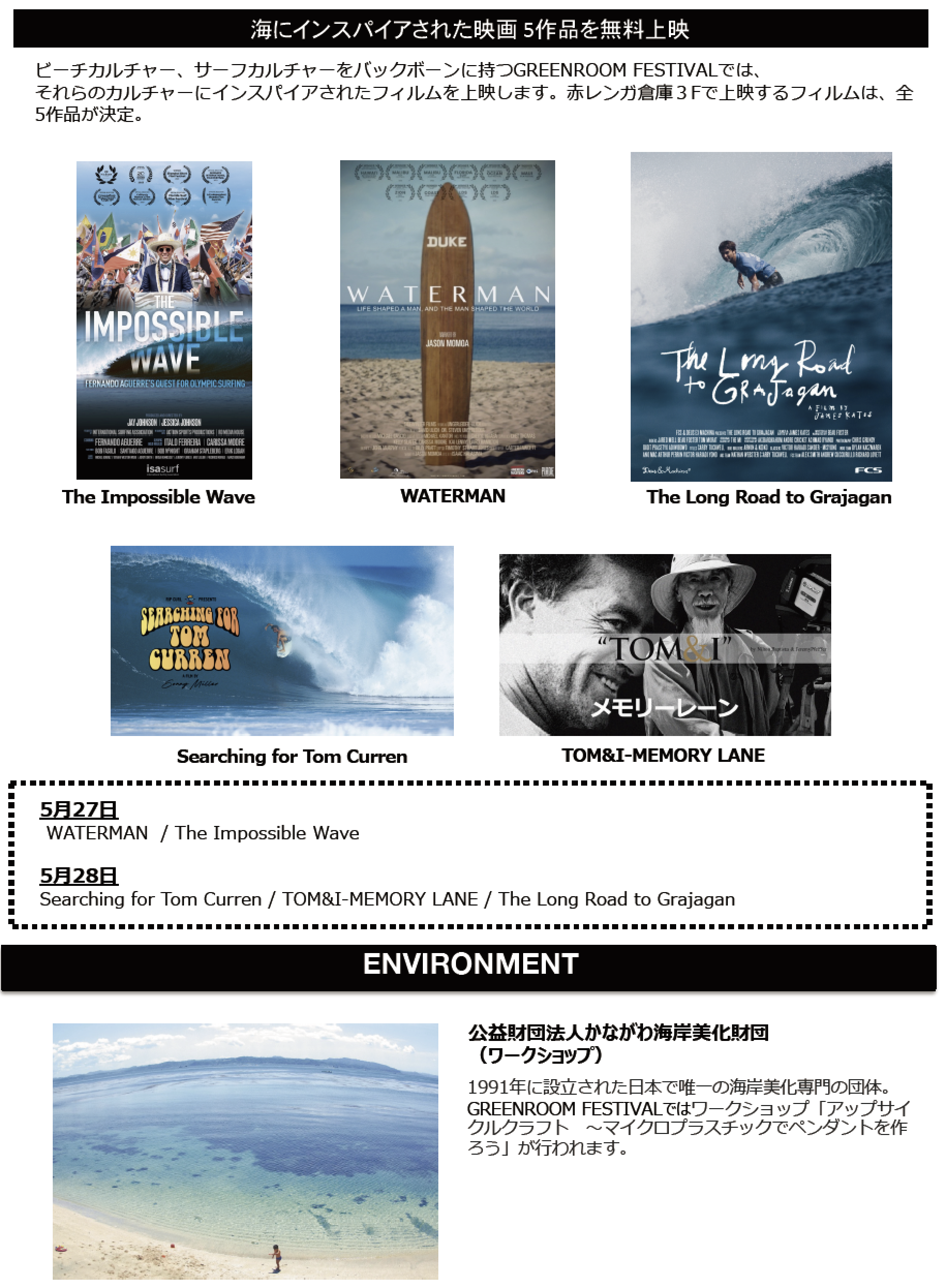 ● SNS ●
Facebook https://www.facebook.com/GreenroomFestival/
Twitter https://twitter.com/GreenroomFes
Instagram https://www.instagram.com/greenroomfestival/