After leaving Okutadami, we headed to Gala Yuzawa Ski Resort!
Check out "FC Spring Park," which was a hot topic this spring, for the purpose of Gala Yuzawa Ski Resort!
From 1996 to 2017, Mr. Yasuhiro Sato, the founder of the legendary snowboard movie label "First Children" who was active all over the world, and Mr. GOCCI, a charismatic rider of FC original member, will also enter the scene and supervise. A tremendous snow park provided by the invincible park crew was born in Gala this spring.
Please come to shoot such a strongest park!Who contacted me
Jimmy-chan, Yosuke Jimi (FC Spring Park Manager), who was excited about the scene at Abi Quest Park during the 21st to 22nd season.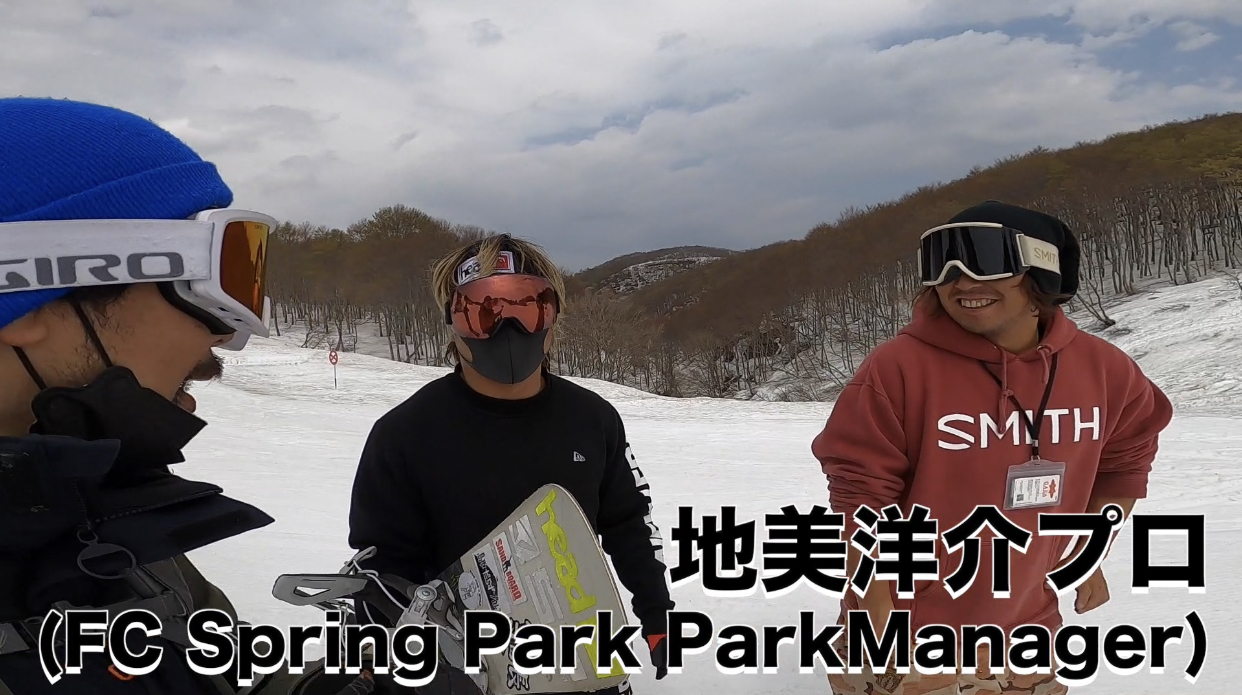 During the season, Jimmy was engaged in the construction of Abi Quest Park with the Quest Park crew led by Yasushi Sato, but after the Abi ski resort closed, he moved to Gala in earnest and was involved in park management. It seems that.
Gala Yuzawa has been to Gala many times for events in the past, but when I think about it, it's my first time to visit Gala outside the tournament!I was surprised that there was a ticket gate and a ticket office for the Shinkansen!
On this day as well, I visited the site with the No. 1 snowboarder comedian Iwa-chan and cameraman Takahiro Nakanishi.
In contrast to Mr. Nakanishi, who was afraid of the facilities, Iwata insisted that "I am a Yuzawa kid!" And pulled us confidently that he was very familiar with Gala.
When we get off the gondola, we follow Iwata, who rushes forward, saying, "First of all, I'm going to the north area!"
The first thing that guided me was a slope course with big jumps even in FC Spring park.
Iwa-chan jumps out into the air with all his energy toward Mr. Nakanishi holding the camera at the kicker's table.
I made straight air.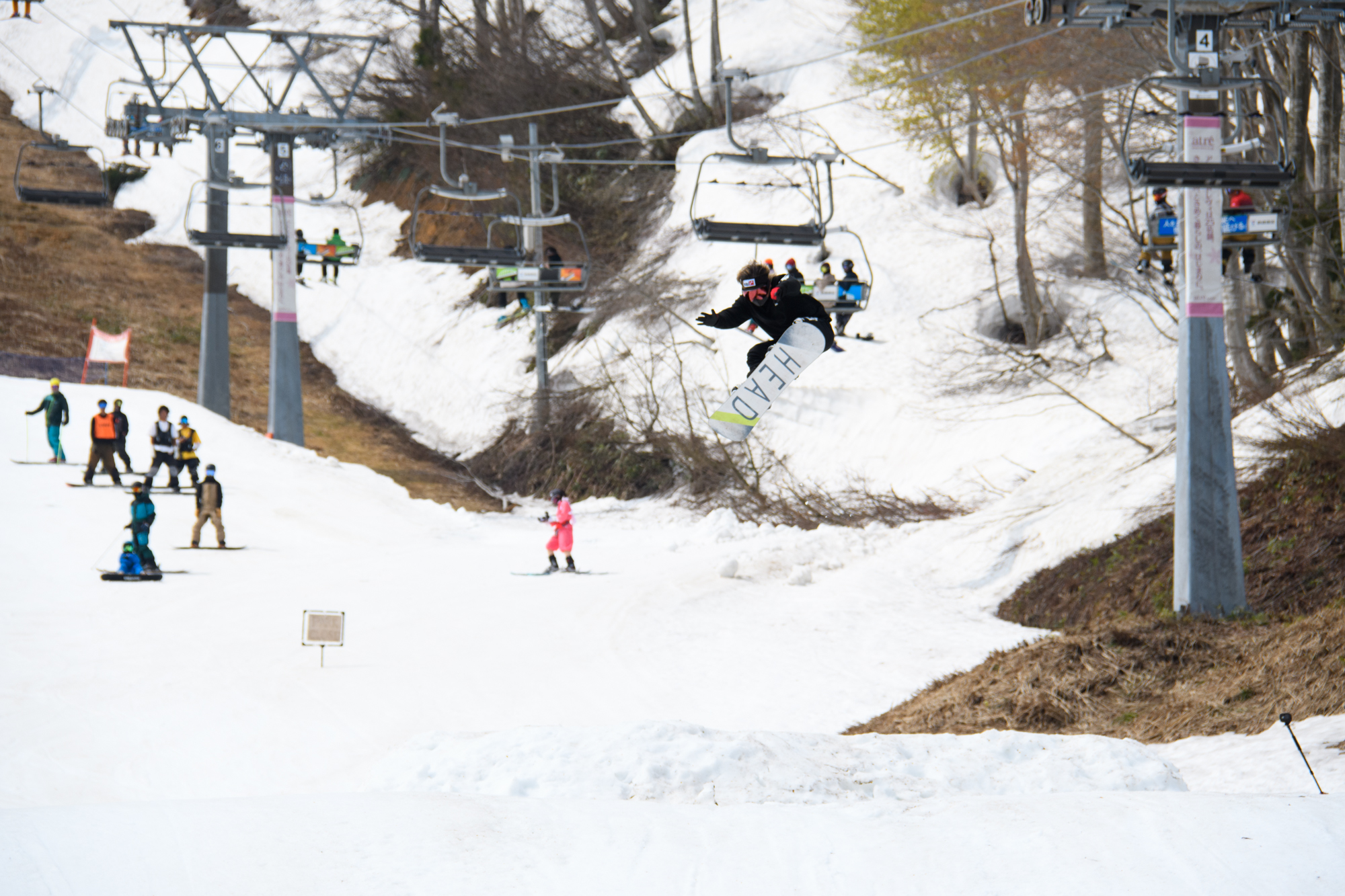 Mr. Nakanishi "If you know the condition of the jump, fly again? Should I leave a photo?" Mr. Nakanishi cares about leaving a picture in the main jump.However…
Iwata "Let's leave the main jump to other riders. I will concentrate on the dojo park."
Apparently, Iwata, who is familiar with Gala, seems to have focused on another place on this day.
That is the "Hike-up Dojo Park," which is one of the features of FC Park.
The park has small jumps and a low difficulty jib section, as well as a T-bar that was just set up a few days before we arrived, so you can practice endlessly without getting tired.
Iwata was going to practice hard at this park (laughs)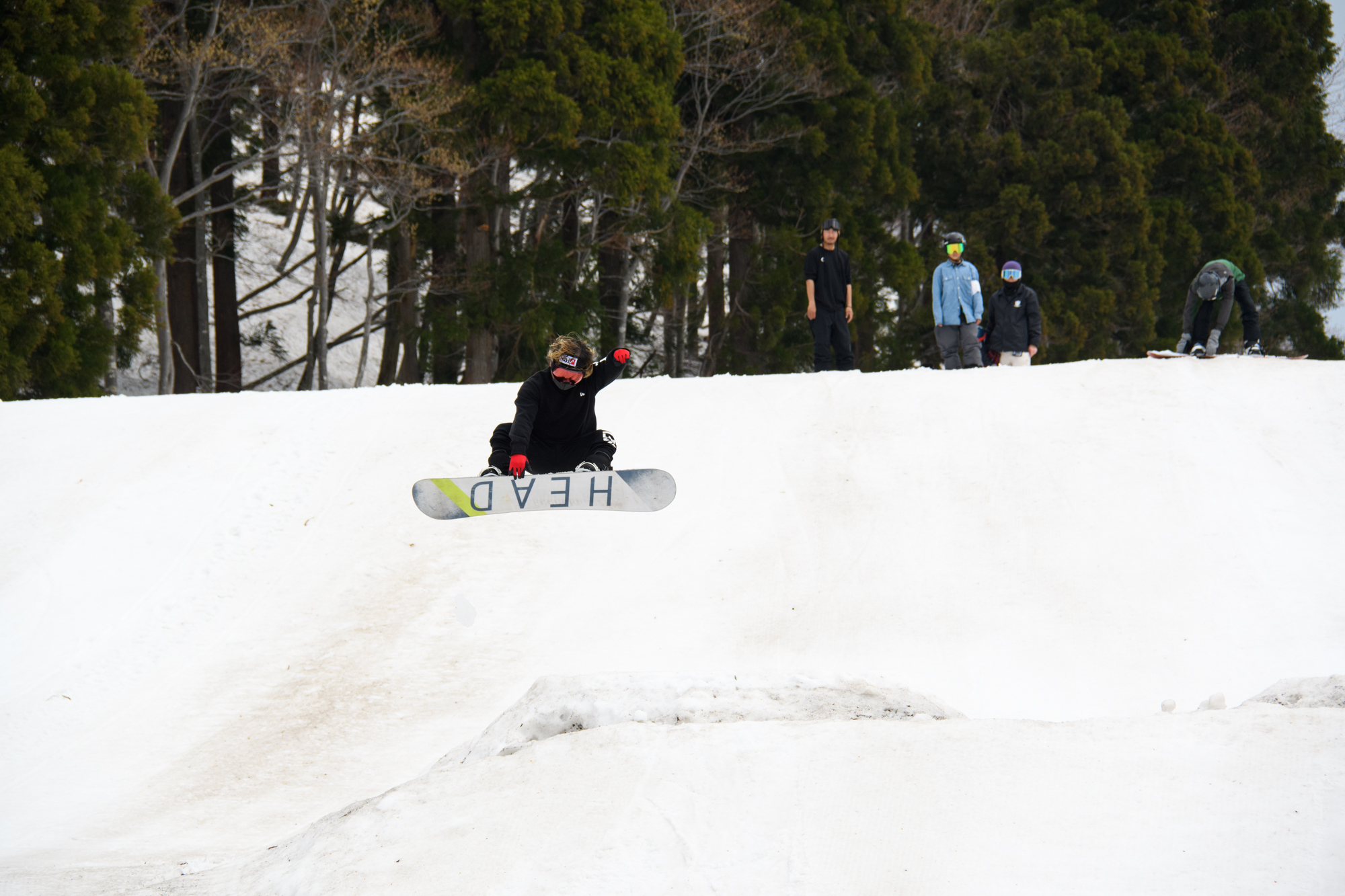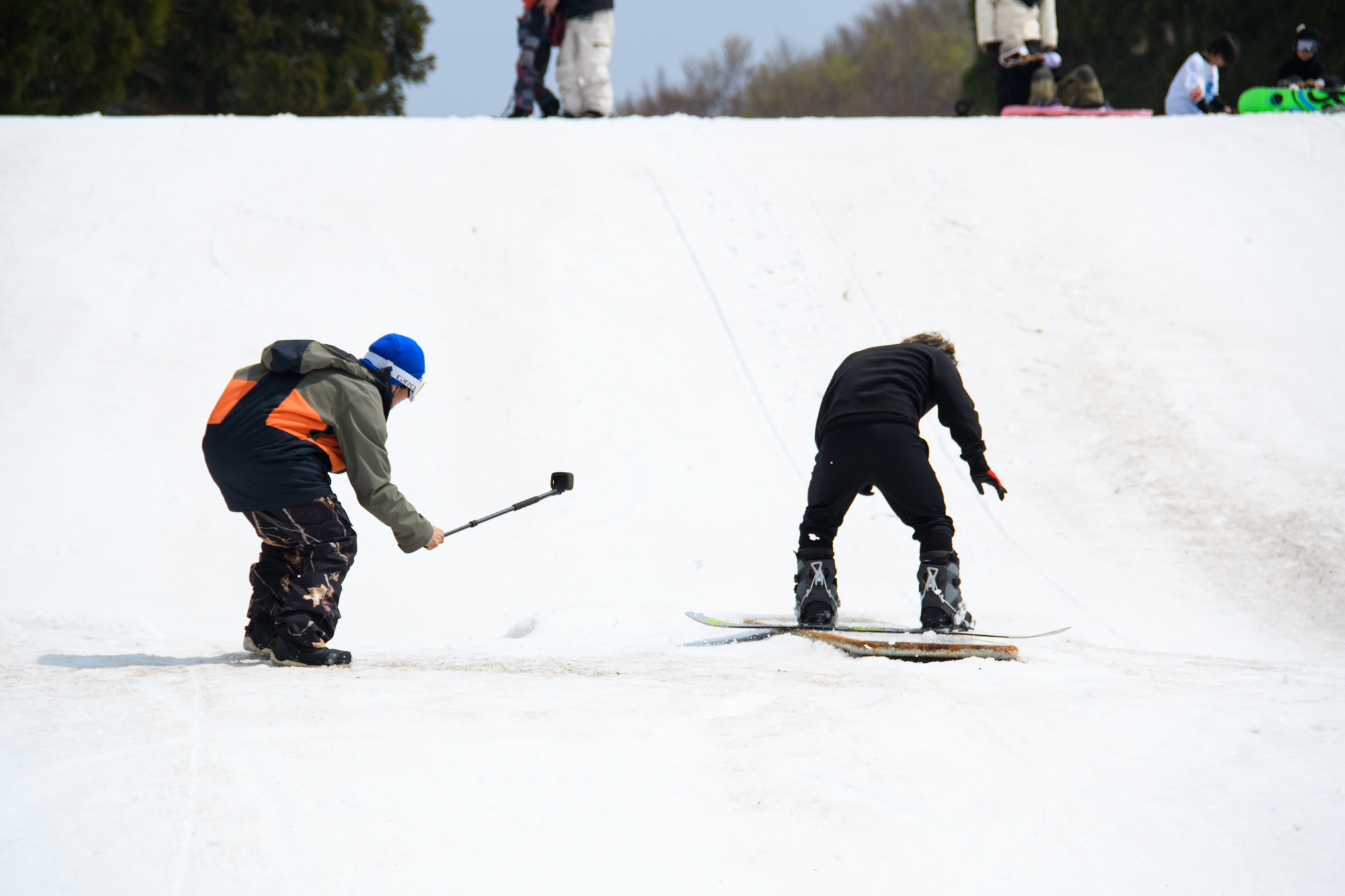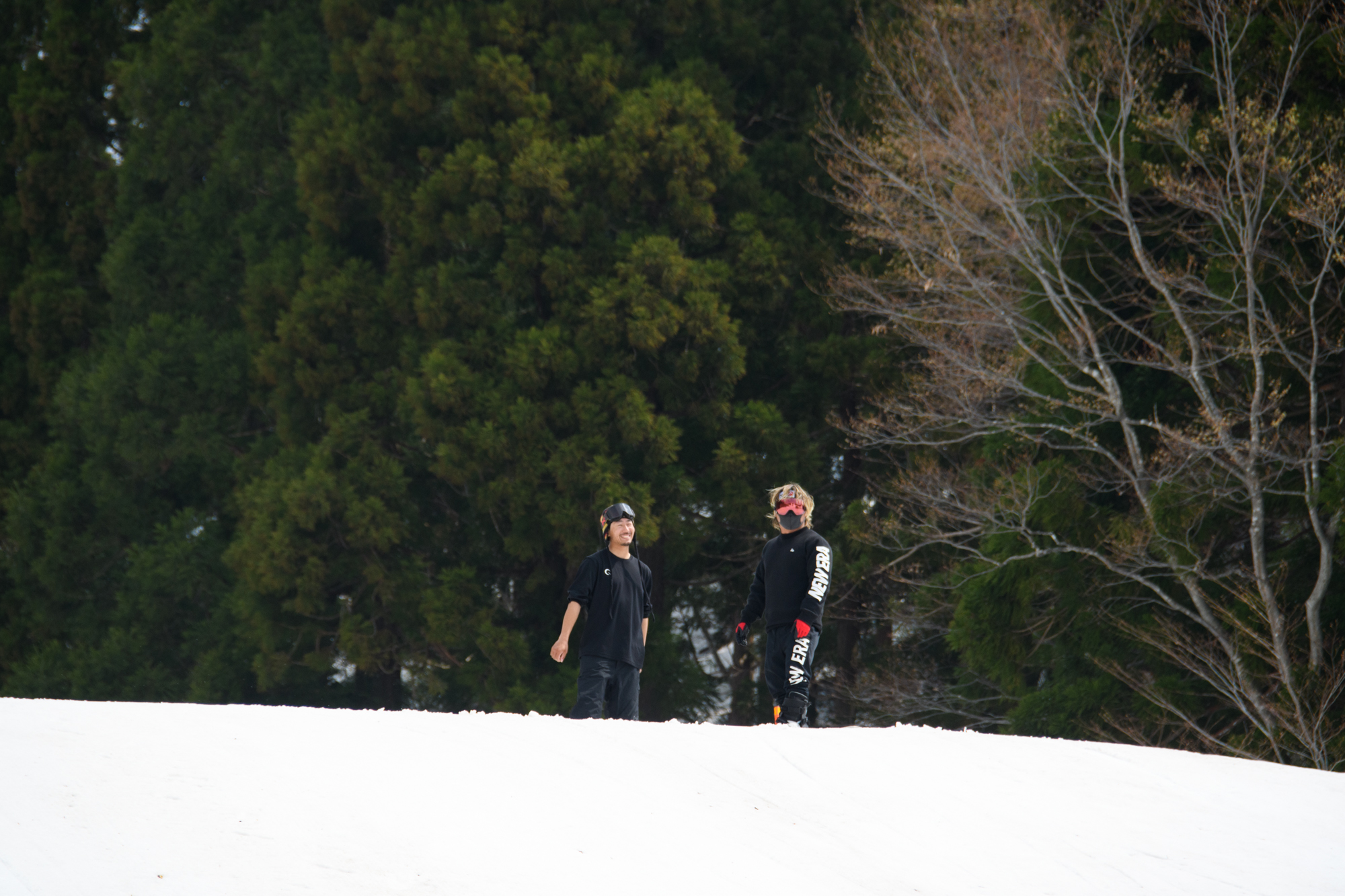 However, when we asked Jimmy-chan that we also wanted a picture of the main jump in front of us, we had a great success with Yuya Komori, who was in charge of the T-bar during the break. He flew a jump!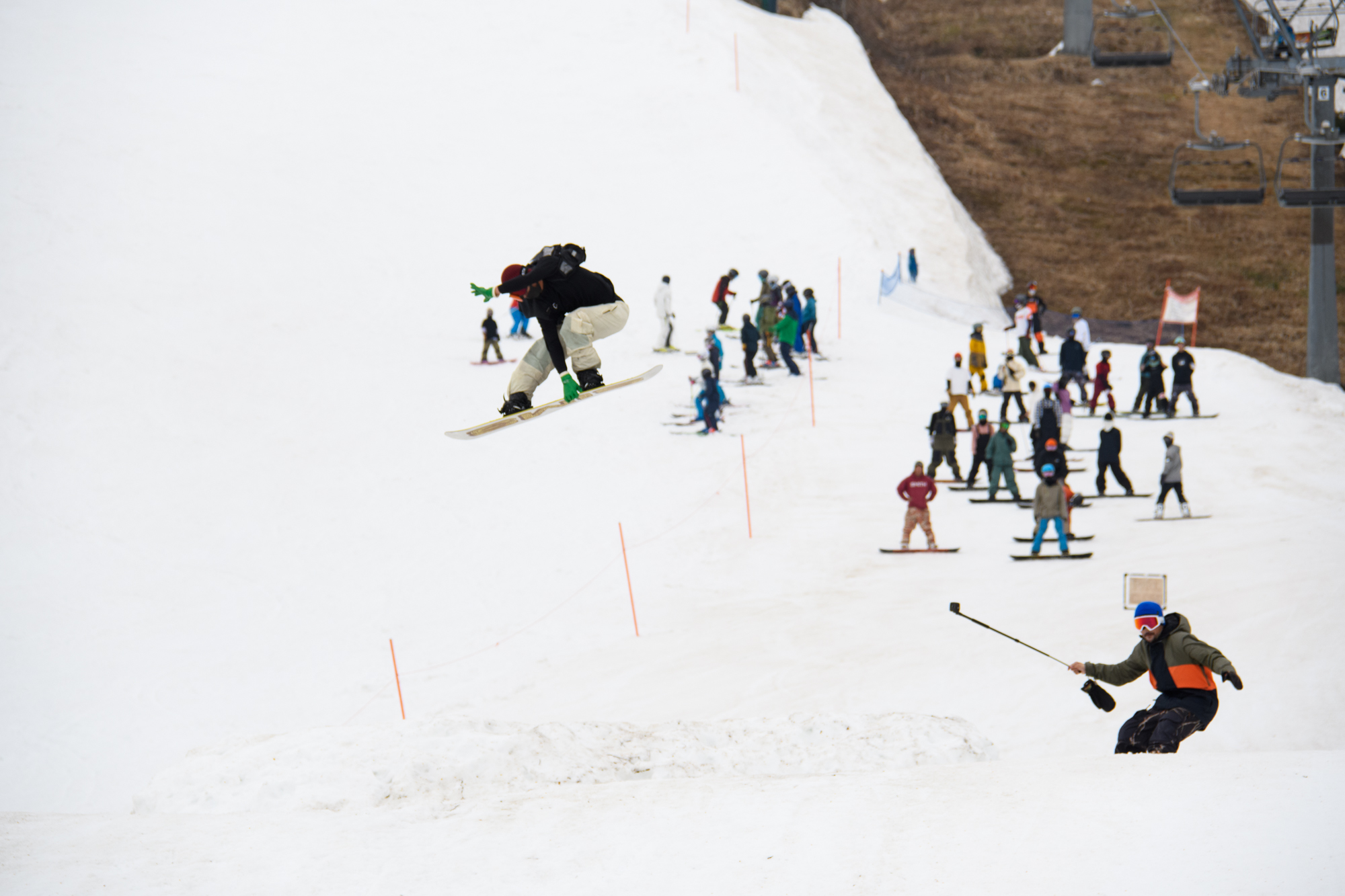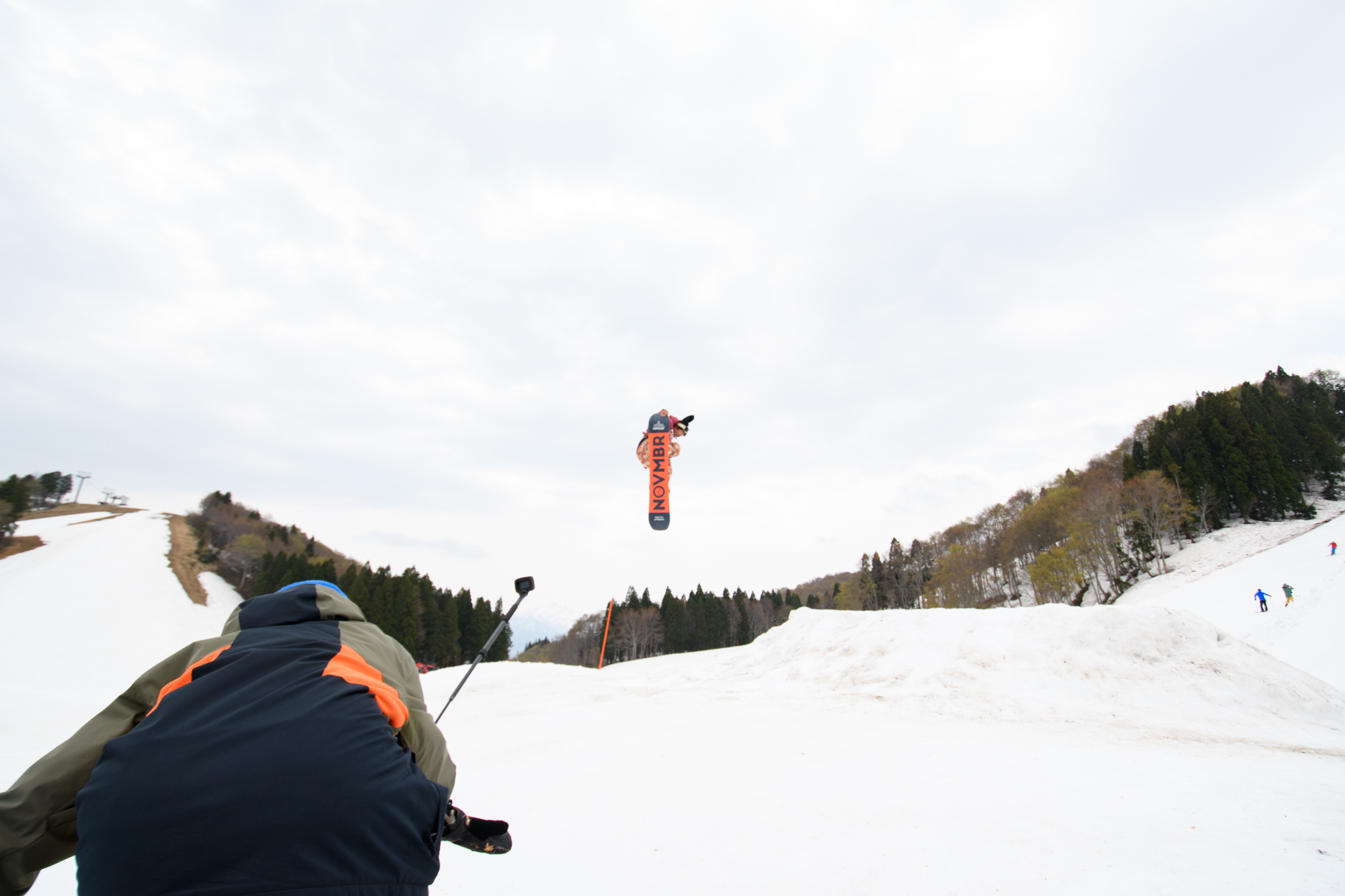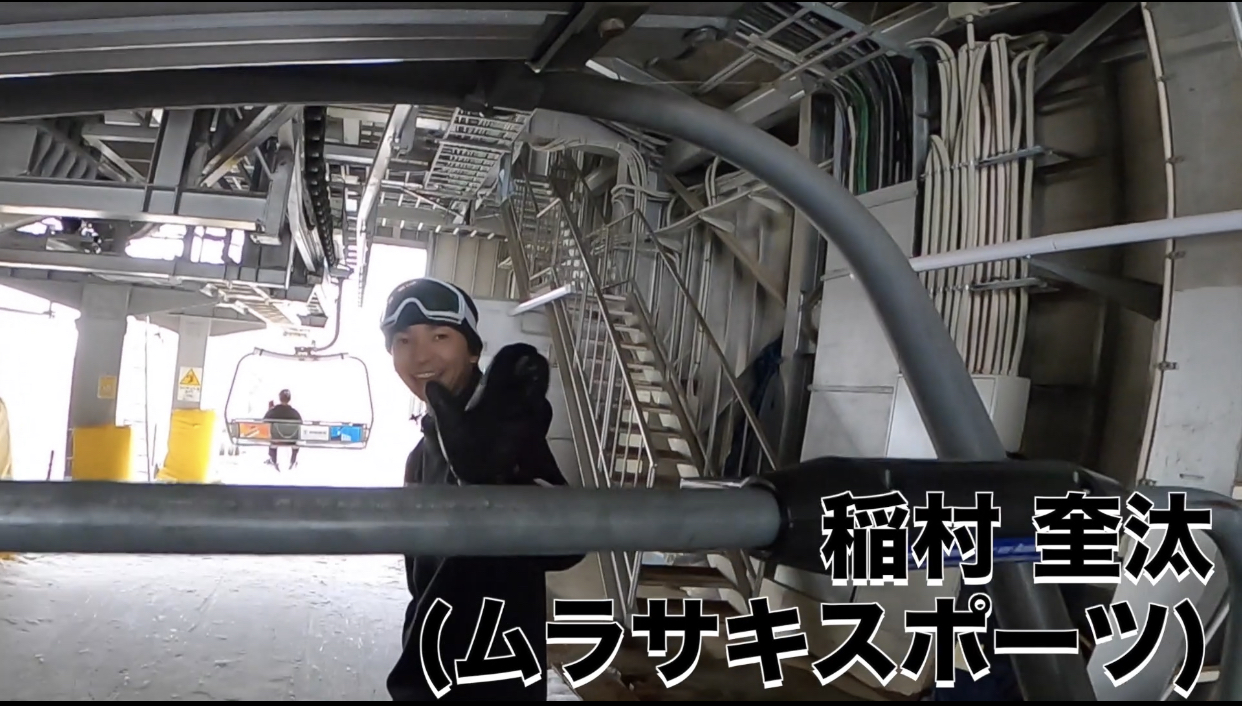 After that, I was able to join Matsumura Katepro, a GALA employee and a senior professional snowboarder who had been in contact with me before coming to GALA!
Kate, who also has a face as a GALA employee, appeared wearing the best of GALA official YouTube ch "GALA TV" on this day!I felt a wonderful GALA love (laughs)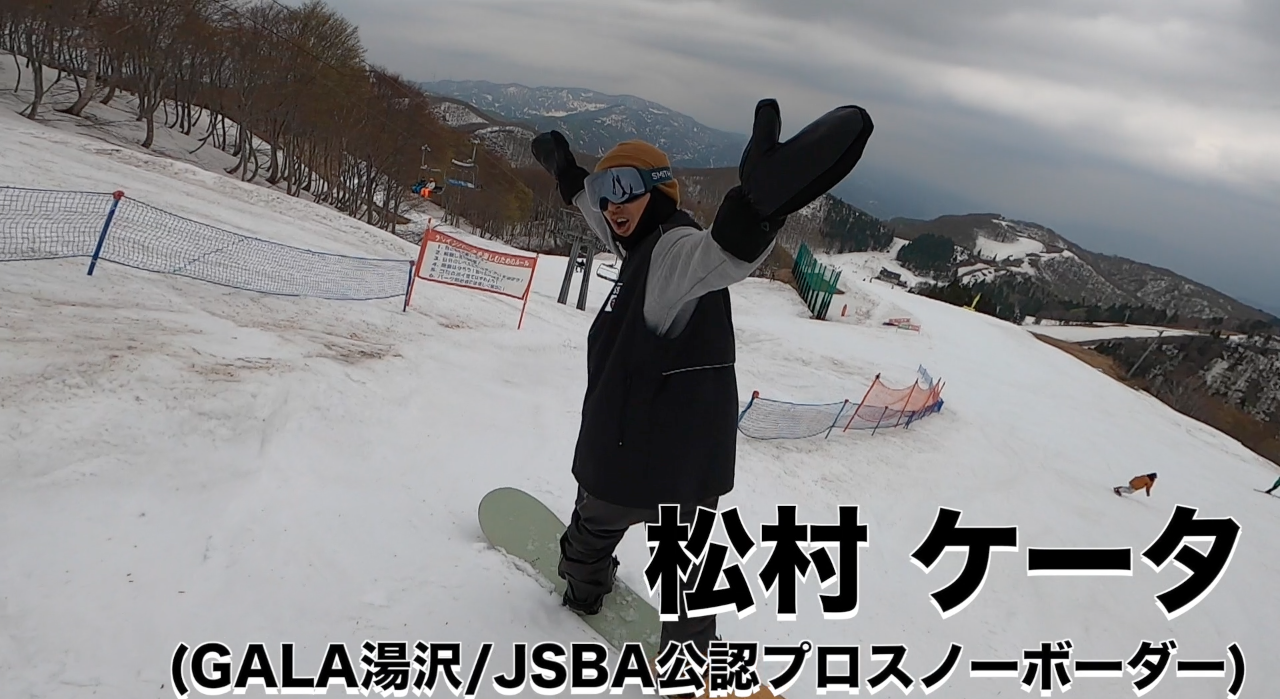 We asked Kate to show us around "Bank Park," which is another part of FC Spring park!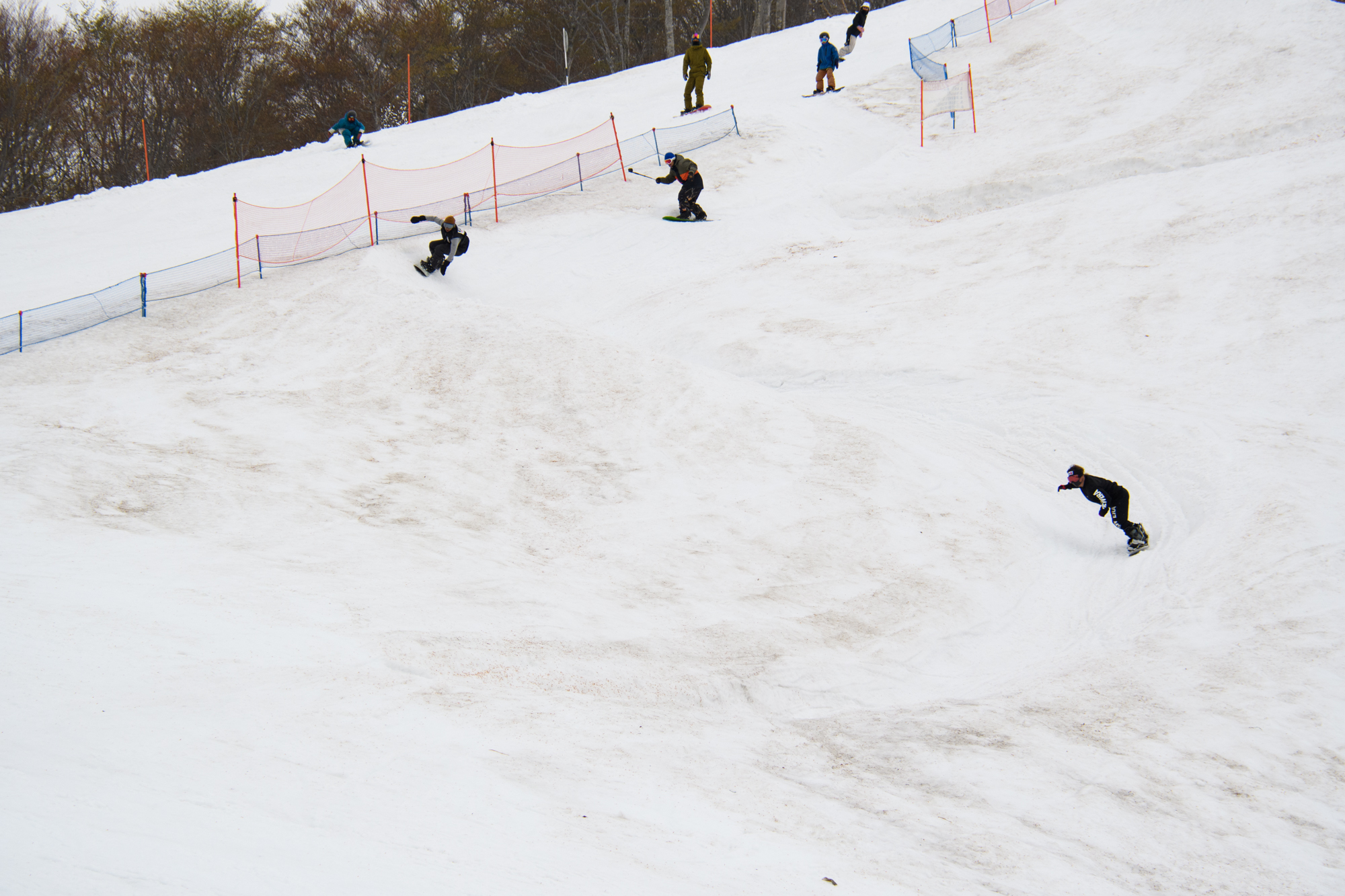 This bank park was a pleasant park with a looseness that anyone who can make turns without hesitation can slide.You can slide through the continuous banks speedily, or you can slash in style and spray snow, and the customers who came in each style have the impression that they were sliding with a smile.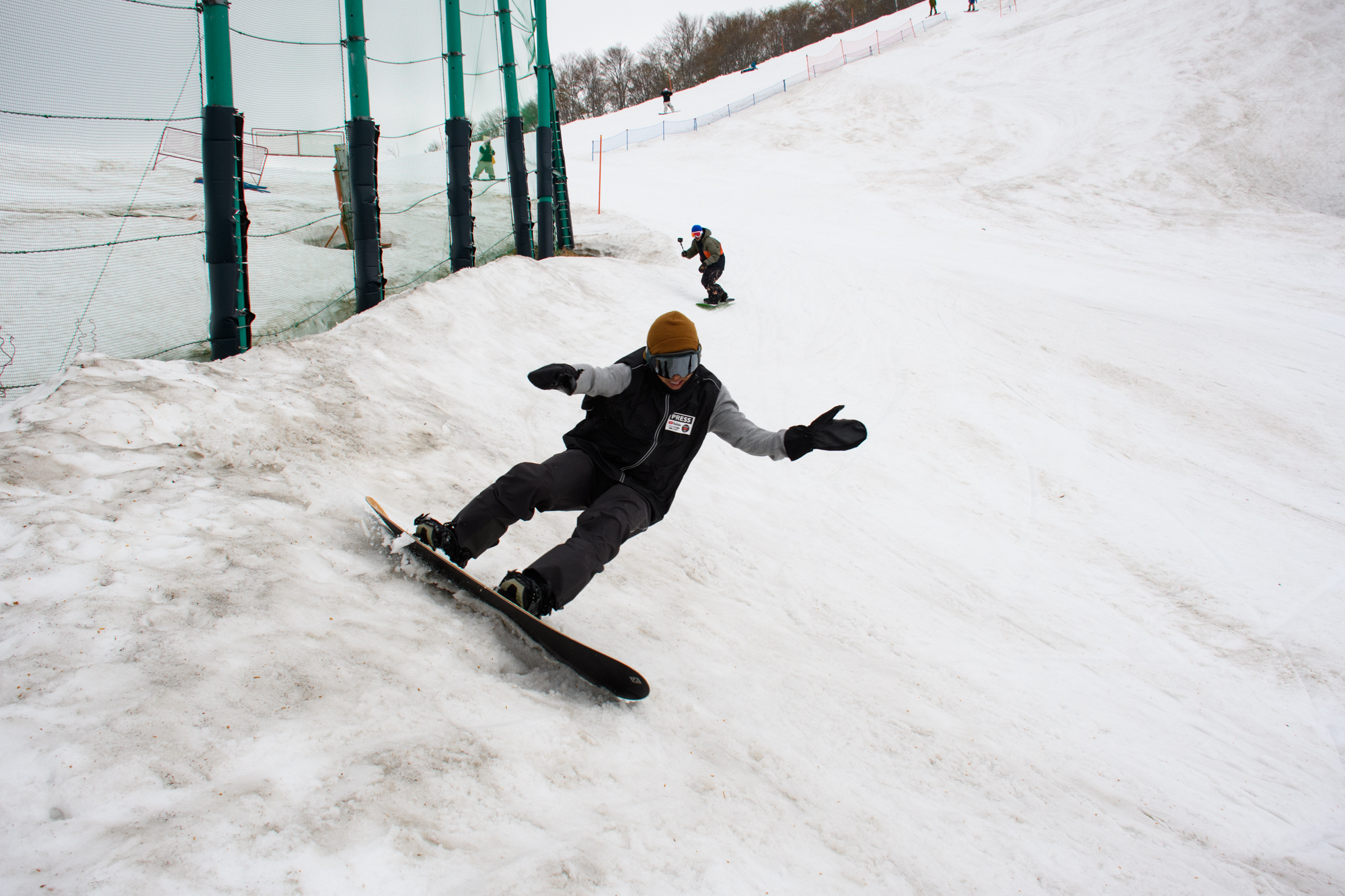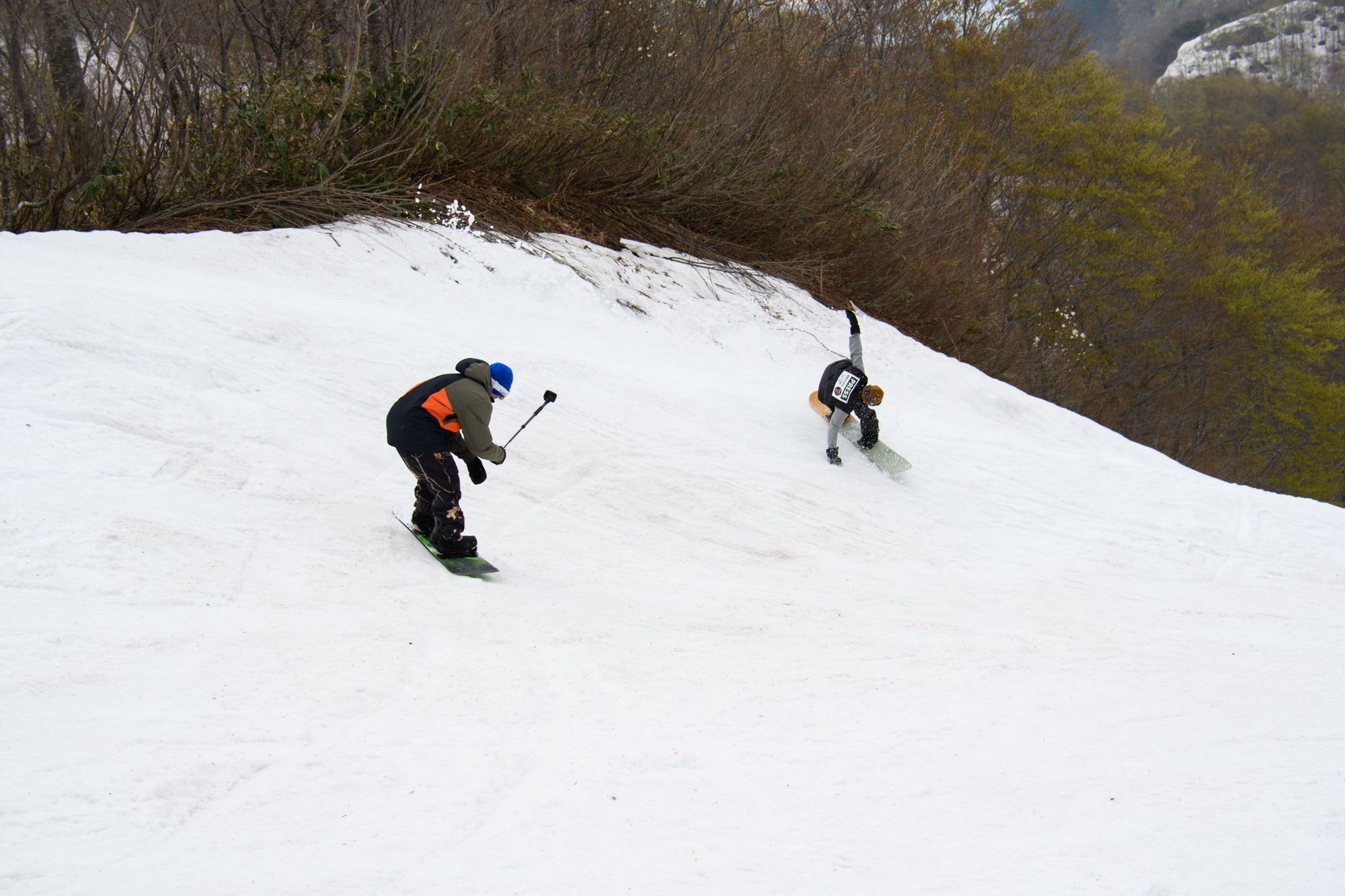 At the FC Spring park we checked this time, we were able to slide in three parks, "Slope Park", "Bank Park", and "Dojo Park" with a T-bar.
At the dojo park with a T-bar, many kids, female enthusiasts, and park beginners were lining up to get on the T-bar.
At Bank Park, people who like free runs were skating with a good voice from beginning to end.
At the slope park where you can practice full-scale jumps with safety design, from intermediate and above enthusiasts who want to gradually challenge various tricks to rider class expert gachi who want to learn more difficult tricks.
A really wide range of snowboard enthusiasts (and skiers, of course!) Were smiling and crazy about spring GALA!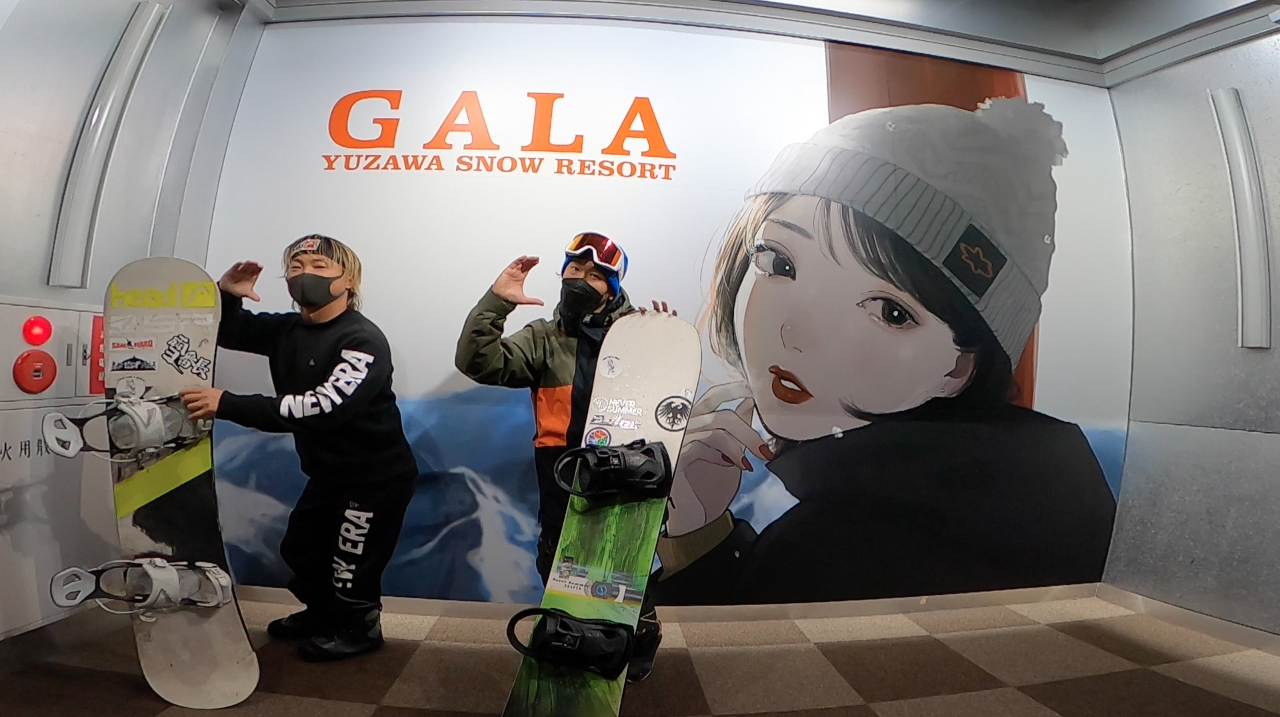 Iwa-chan and I have finished our 21-22 season trip with this Gala edition, but my journey to find the remaining snow is not over yet.
Since we will continue to the HIKE & RIDE series, we have also released a video there, so we hope you can watch it!
See you at the skate park, off-train facility, and on the slopes!