Premium snow/outdoor brand FW based in Annecy, France will hold an exhibition art show by Kai Funayama and Kiyoshi Funayama, who are also ambassadors, to commemorate the start of the 22-23 season. ) at TRUNK (HOTEL).
It seems that it will be a day to share with everyone the lifestyles and activities of these brothers, as well as a space that expresses their creativity.
FW, which has been certified by B Corp, which is granted only to companies that clear various items and are environmentally friendly, proposes a new outdoor life through products and experiences.
Anyone can come to the event on the day, so why not experience the world view of the brand proposed by FW?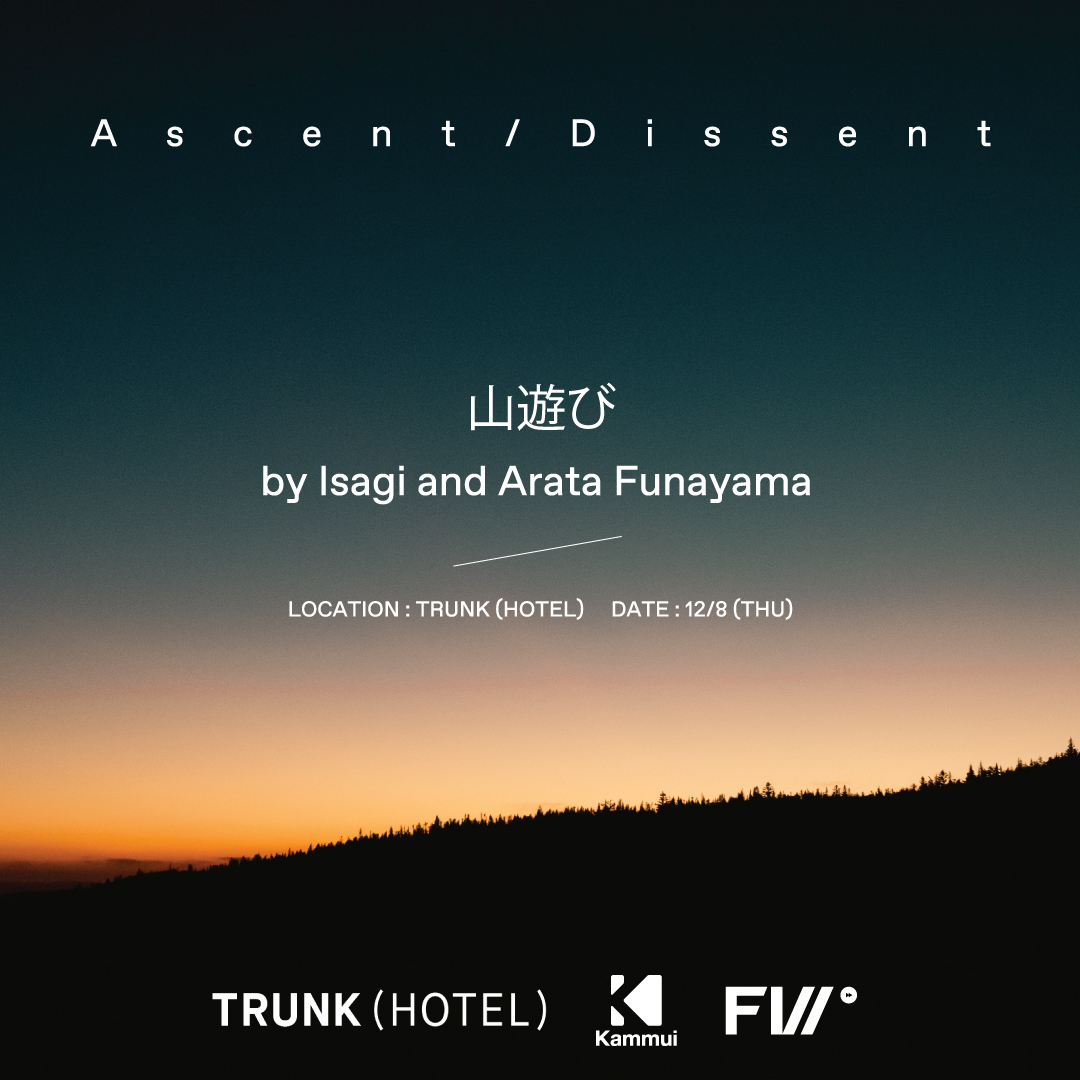 Ascent/Dissent
by Isagi and Arata Funayama
@TRUNK(HOTEL) 12/8 (THU)
18:00-23:00 DJ's Max Mackee / Palm Babys
Presented by FW / Supported by Kammui Inc.
■ About
We were born on the same day, but we were living different lifestyles, but in the end, we ended up with the same identity.
Fraternal twins born in Nagano Prefecture in 1995, Kiyoshi Funayama (Isagi) and Kai Funayama (Arata).For those of us who have been climbing mountains since childhood and interacting with the four seasons and creatures of the mountains, "playing in the mountains" was a daily routine.The colors of red, blue, yellow, and other colors of the soil and leaves, the autumn nightscape that can be seen when the autumn leaves fall, and the cloud shapes that change every day are fresh and inspiring.
Over time, the two have changed how they deal with nature.One is a climber who plays with mountains in nature, and the other is an artist who expresses what she feels from nature.
Why did you go in a different direction, even though the essence of playing with nature has not changed?Also, is it in a different direction or in the same direction?Please experience the space that two people create.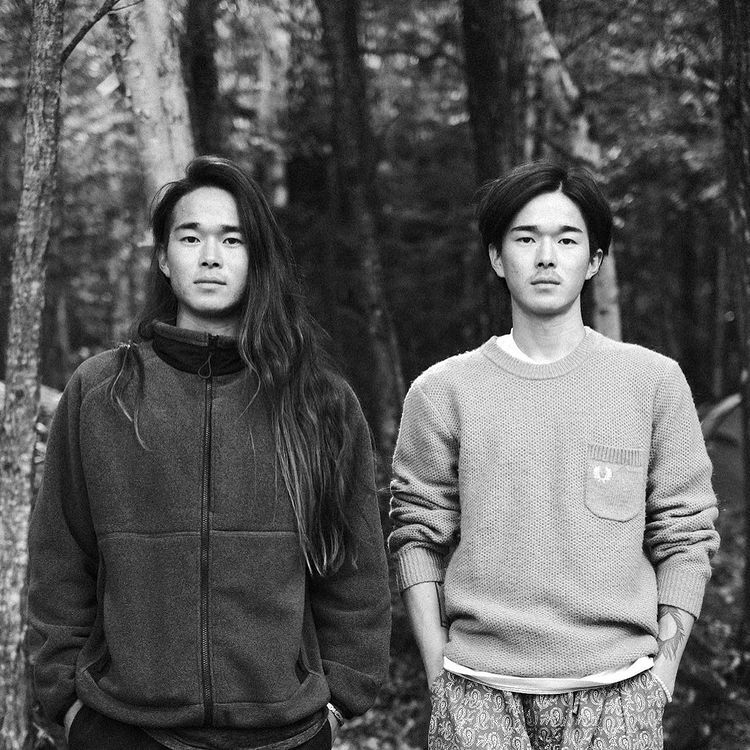 Funayama Kai / Arata Funayama
Born May 1995, 5 in Nagano Prefecture.She graduated from Bunka Gakuen University, Department of Apparel, Textile Department. In 30, she founded ARTIGN LLC with her friend and visited 2014 countries including Italy, France, South Korea and the United States to study fashion design and marketing.She worked as a pattern maker and designer until 10. From 2018, she will focus on the potential of Japanese traditional crafts and techniques for environmental conservation, and will use them to explore ways to realize a sustainable society.As part of that, she launched a Kiriya lifestyle brand in collaboration with Mishima Town, Fukushima Prefecture, and was in charge of producing and designing it.In collaboration with DECENT WORKS, a furniture manufacturer in Karuizawa, Nagano Prefecture, she is in charge of producing and designing the nail-free interior brand "KUSABI KARUIZAWA" using wedges, the technique of shrine carpenters.Influenced by the works of Keisuke Serizawa, a dyeing craftsman, he created an original Japanese pattern called "Ajiromon" and held a solo exhibition at TRUNK HOTEL in Shibuya, Tokyo in November 2021.He also does photography and videography, and in addition to brand PR, he also shoots athletes such as professional snowboarders and surfers.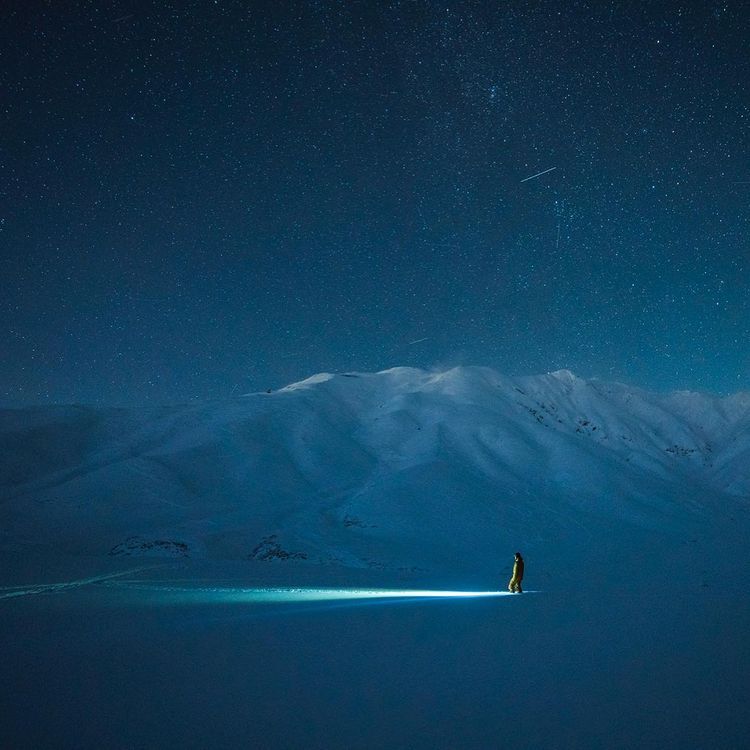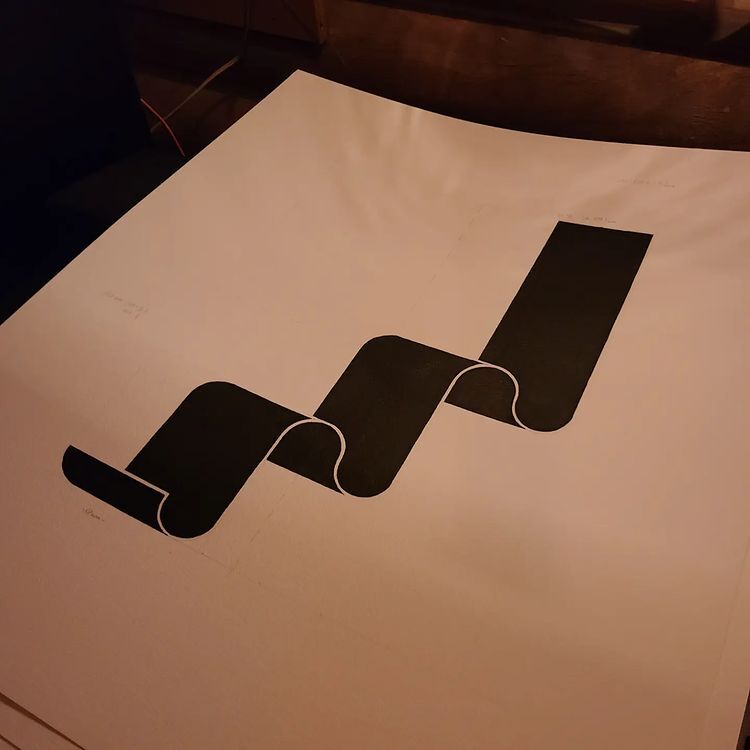 Kiyoshi Funayama / Isagi Funayama
Belongs to Sakudaira Rock Climbing Center
Alpine climbers and snowboarders who can play all-around in the mountains, both domestically and internationally.He lives and works in the mountains throughout the year, and has extensive experience in harsh environments, such as snow mountain climbing and icefall climbing.Rock climbing, mountaineering, backcountry, camping, surfing, fishing, etc. are exploring all kinds of play in nature.
Currently, we are launching Gen., a full-attend service that proposes a day to play in nature according to the mountain environment and customer's request, mainly in Nagano Prefecture.
In addition, he actively engages in outdoor education for children, holds summer camps, and plans and operates nature schools in cooperation with companies.
He also works as an advisor to product development for outdoor brands.
Ambassador
FW (wear) / Nidecker (snowboard)
Advisor
Paggoworks / Hereness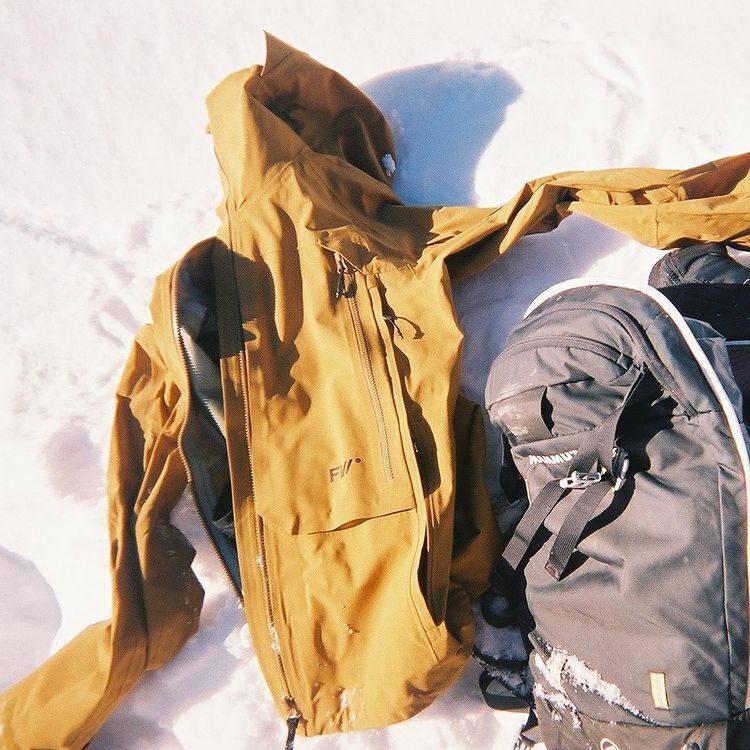 About FW
Born in the wilderness of Lake Annecy, France, FW designs high-performance apparel that incorporates the essence of new school.Surrounded by the majestic mountains of the Alps and crystal clear waters, we are up to the task of creating a sustainable future. FW values ​​board sports, trend culture, artistic innovation, and personal expression.And we believe that this culture connects people from different backgrounds and places.
This is the future wild.
_future
We are positive, embracing progress and striving to reduce our environmental impact.
_wild
Values ​​come from playgrounds and joyful exploration
[Website] https://fwapparel.com/
[Instagram] https://www.instagram.com/fwgear_japan/
---
SBN FREE RUN
FW BRAND page
Click here for the digital catalog for this term.

■ About Kammui Inc.
Kammui Inc. is on a mission to create optimal return-to-nature pathways that lead to health, spirituality and sustainability.Through the operation of the nature experience matching platform "Kammui.com", we have partnered with leading guides, instructors, and tour operators in Japan to provide a premium nature experience place that can be enjoyed by beginners to advanced users. increase.
[Website] https://kammui.com
■Social Media Accounts
[FW] https://www.instagram.com/fwgear_japan/
[Isagi Funayama] https://www.instagram.com/isagi.f.de_le_rue/
[Arata Funayama] https://www.instagram.com/aratinlutherking_jr/
[Kammui Inc.] https://www.instagram.com/kammui_japan/
[TRUNK(HOTEL) ] https://www.instagram.com/trunkhotel/
[Max Mackee/] https://www.instagram.com/max_mackee/
[PALM BABYS] https://www.instagram.com/palmbabys/