Hoshino Resorts Alts Bandai and Nekoma Ski Resort are representative snow resorts in Tohoku, based in the Mt. Bandai area.It is a resort with a very strong presence for us, with many snowboarders visiting during the long season from early December to May, including the early spring season of Nekoma.As the "Hoshino Resorts" brand, which continues to propose ways to make travel more enjoyable throughout Japan, Alts Bandai and Nekoma have always continued to offer charms not found in other resorts.And this season, from the concept of "Snowboarder's Mecca" that Alts Bandai has been upholding, to the stage of "FUN RIDE FOR ALL" where all snowboarders can experience fun one step further.What developments are you most looking forward to?I searched for the form that the resort is trying to aim for from now on.


---
"Snowboarder's paradise"
Hoshino Resorts began operating Alts Bandai in 2003-2004, and a few years later, it became the stage for international competitions such as "ASIAN OPEN" and "SLOPE STYLE" and held big events that gathered the world's top riders.Along with this, a large-scale snowboard park development has started.Along with the super pipes that were installed at the time, this is a large-scale park with well-maintained safety-designed items that cater to a wide range of levels, from beginners to intermediate and advanced players.At that time, snowboarders were instantly drawn to the obvious difference from the simple parks that were built all over the country as if they were ``don't miss the trend of the park boom.''According to Yoshimichi Hoshino, CEO of Hoshino Resorts, ALTS Bandai is a ``snowboarder's mecca'', and ``For skiers, ALTS Bandai is a newcomer. We aimed to create a ski resort that welcomes all snowboarders without hesitation."However, for us snowboarders, there is no doubt that it has become a resort with a feeling of comfort that can only be felt here.ALTS BANDAI, which has a spacious park that will give you a sense of satisfaction as a slope, as well as delicious meals and high-quality hotels, is a destination for snowboarders in the Kanto metropolitan area who until then had only set foot in Gunma, Niigata, and Nagano. It has become a destination-changing destination, and in the blink of an eye, it has rapidly become a resort that can be convinced of its sudden declaration of a "sacred place."
---
From Japan to the world, top riders
The place that gave me the opportunity to level up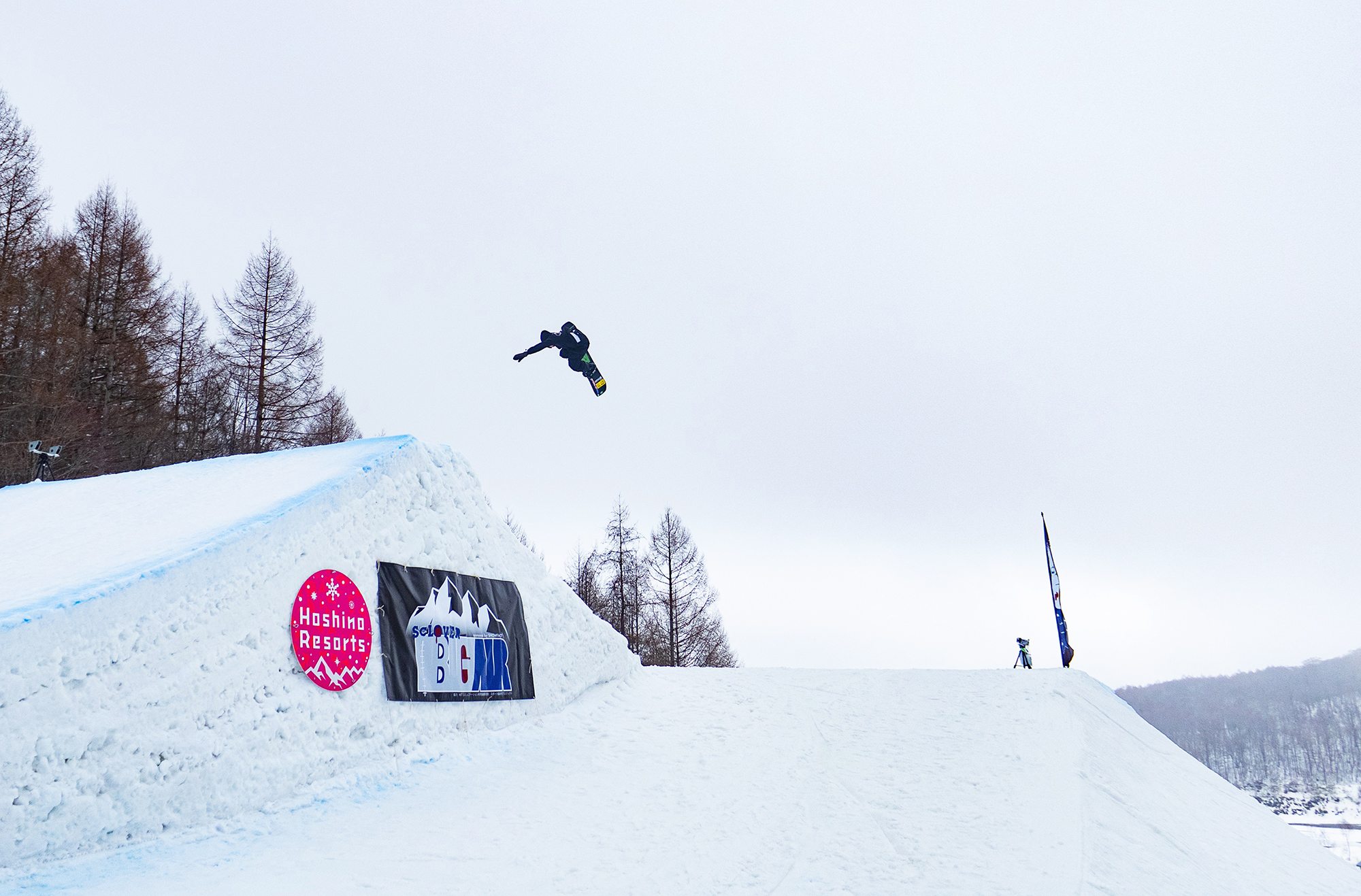 At international competitions such as "ASIAN OPEN" and "SLOPE STYLE", many talented riders, including Shaun White, who was at the top of the world with overwhelming strength at that time, gathered, and Japanese people A composition was created for the riders to challenge.A place where you can see the distance between yourself and the world's top abilities without having to go abroad.As a result, the possibilities for the riders' growth have expanded, and Japan has risen to a level where there are riders who can win medals at top international competitions such as the X GAMES and the Olympics.Many top riders in Japan, including the INDEY PARK JAM, which is still being held at Nekoma Ski Resort and is a gateway to success for the junior generation, have accumulated various experiences at Alts Bandai and Nekoma Ski Resort, and have taken further steps from there. It is also a place that has fulfilled such a role to connect to the up. In 2020, due to the influence of corona in addition to light snow, many competitions were forced to be canceled, and even in a situation where riders could not find a place to compete against each other, "SCLOVER BIGAIR" will be held at Nekoma Ski Resort.The fact that the "riders' wishes" came true even under difficult circumstances is probably due to the resort's strong feelings for the snowboarding scene.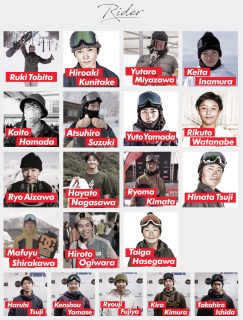 ---
for all snowboarders
What the snowboard park development intends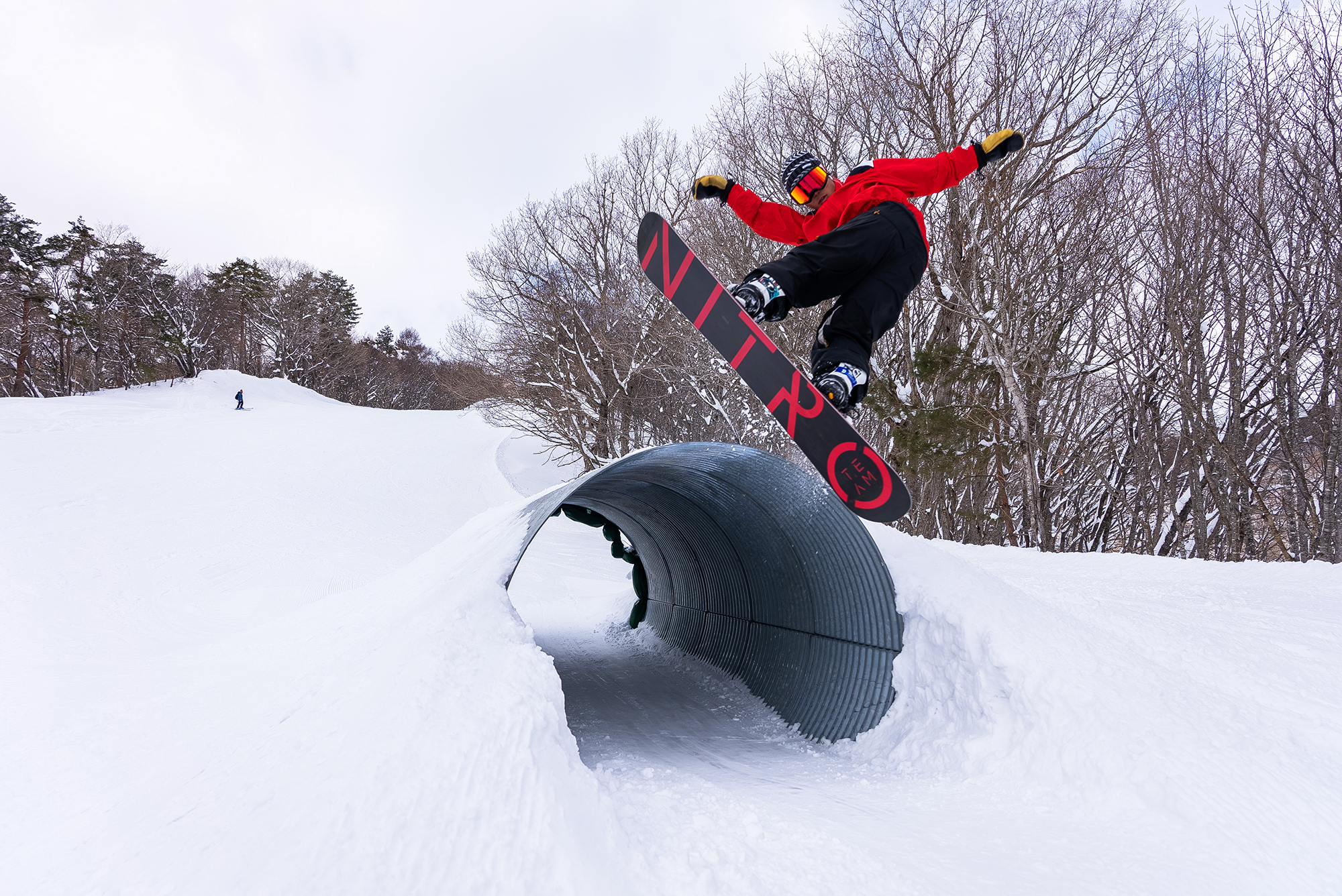 Every year, the FREERUN magazine also introduces the park development of Alts Bandai and Nekoma Ski Resort.Its features are that you can also hike up, so-called Pokojang level beginners to intermediate riders whose skills are not stable yet can practice with peace of mind, and a park called Global Park where top class riders in Japan can practice new top-level techniques. We have built a solid park that can be enjoyed by all levels of snowboarders.Recently, a park that can be ridden using a long course has been permanently installed, and the park that can be enjoyed as an extension of free riding even if you are not a hard park fan is also popular.The Digger team, which always provides us with new shapes, inherits the technology gained from the experience of numerous international competitions, and creates items that prioritize safe landings from jumps above all else.These items are made under the clear concept of "step up".Here is an environment where you can hone your skills in a relaxed and fun way.Nekoma Ski Resort has the charm of excellent powder in the peak season, and Alts Bandai has a wide variety of slopes, so you can fully enjoy freeriding.However, many snowboarders want to improve their riding skills and want to improve their freeriding skills.This high-quality park is also effective for such people.Quickly adjust the timing to the gap you suddenly encounter, and recover when you lose your balance.Even if you never challenge a big item, your riding skills will improve while playing with the items in the step-up park.It is also a fact that people who look around the slopes and think "that person is cool" actually have a certain amount of "park experience points".If you look at the items of Alts Bandai and Nekoma Ski Resort from that aspect, you will notice that they are designed not only for the safety of kicker landings, but also for various approaches.For example, when skiing on a "flowing park", the way you play will change greatly depending not only on your riding experience but also on your park skills.Even if you want to play in artificial terrain parks such as bowls and banks, it is clear that the skills to capture there will be greatly cultivated in the process of challenging the basic items of the freestyle park and stepping up. is.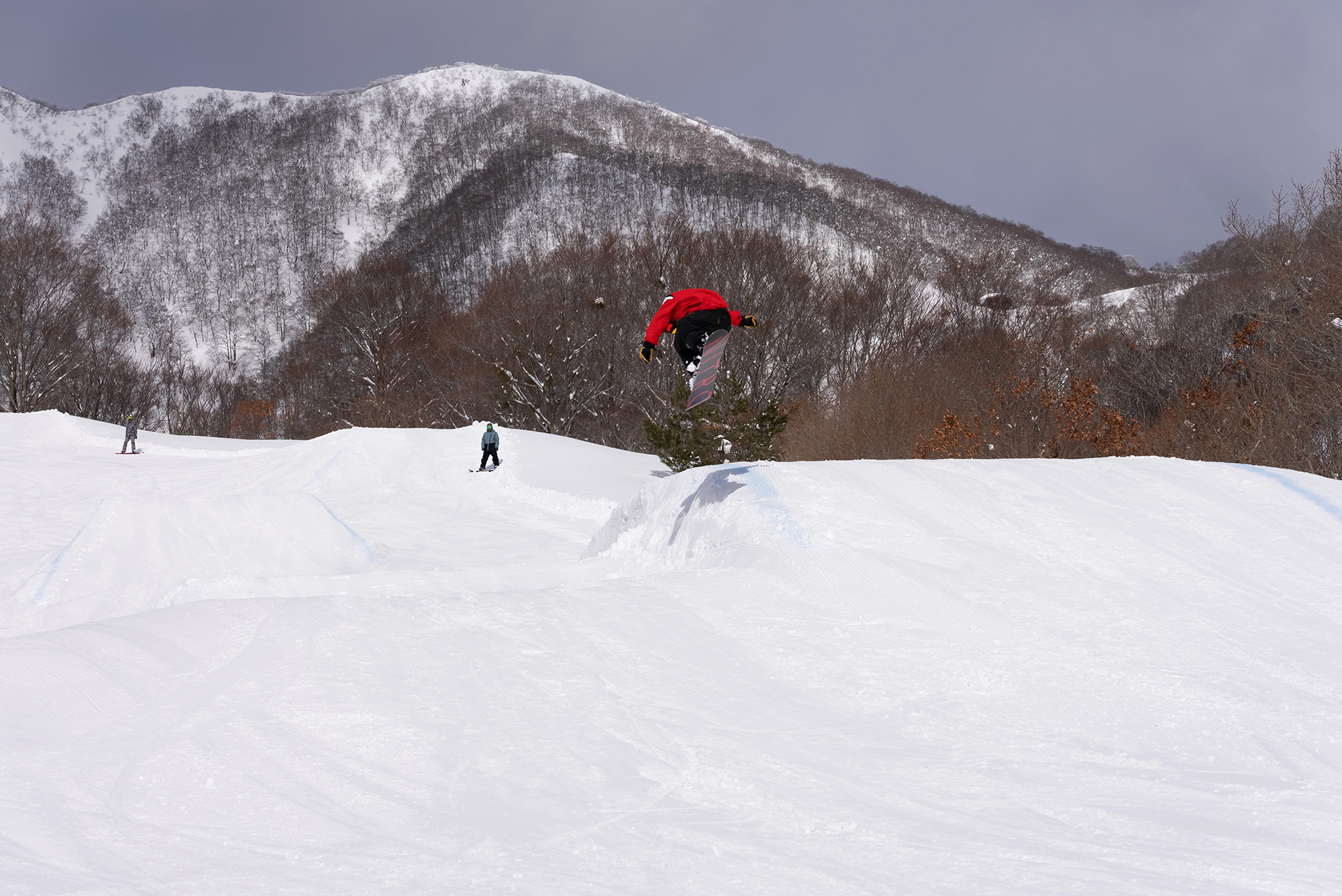 "FUN RIDE FOR ALL"
For more fun
In fact, an increasing number of resorts are giving up on focusing on parks that are expensive to maintain because they believe that the number of people who use the parks has decreased.Not everyone aspires to be a park specialist, and not everyone's goal is to be able to fly the global park class at Alts Bandai.However, if you aim to improve your skills, you should accumulate a wide range of experience points in snowy mountains, including parks.That is undeniable. Alts Bandai and Nekoma Ski Resort, which started as a "snowboarder's mecca", are now heading towards a new stage called "FUN RIDE FOR ALL".We aim to be a place where people who really like snowboarding can be satisfied, and where we can create opportunities to love snowboarding even more. Two seasons ago, the walking routes of Alts Bandai and Nekoma Ski Resort opened, and it is possible to enjoy both resorts in one day, which are more than an hour away by car. Sex is still on the rise. To borrow Mr. Hoshino's words, he may have been a "newcomer" when he aimed to become a "sacred place", but there is no doubt that it has now become one of the important resorts leading the snowboarding scene.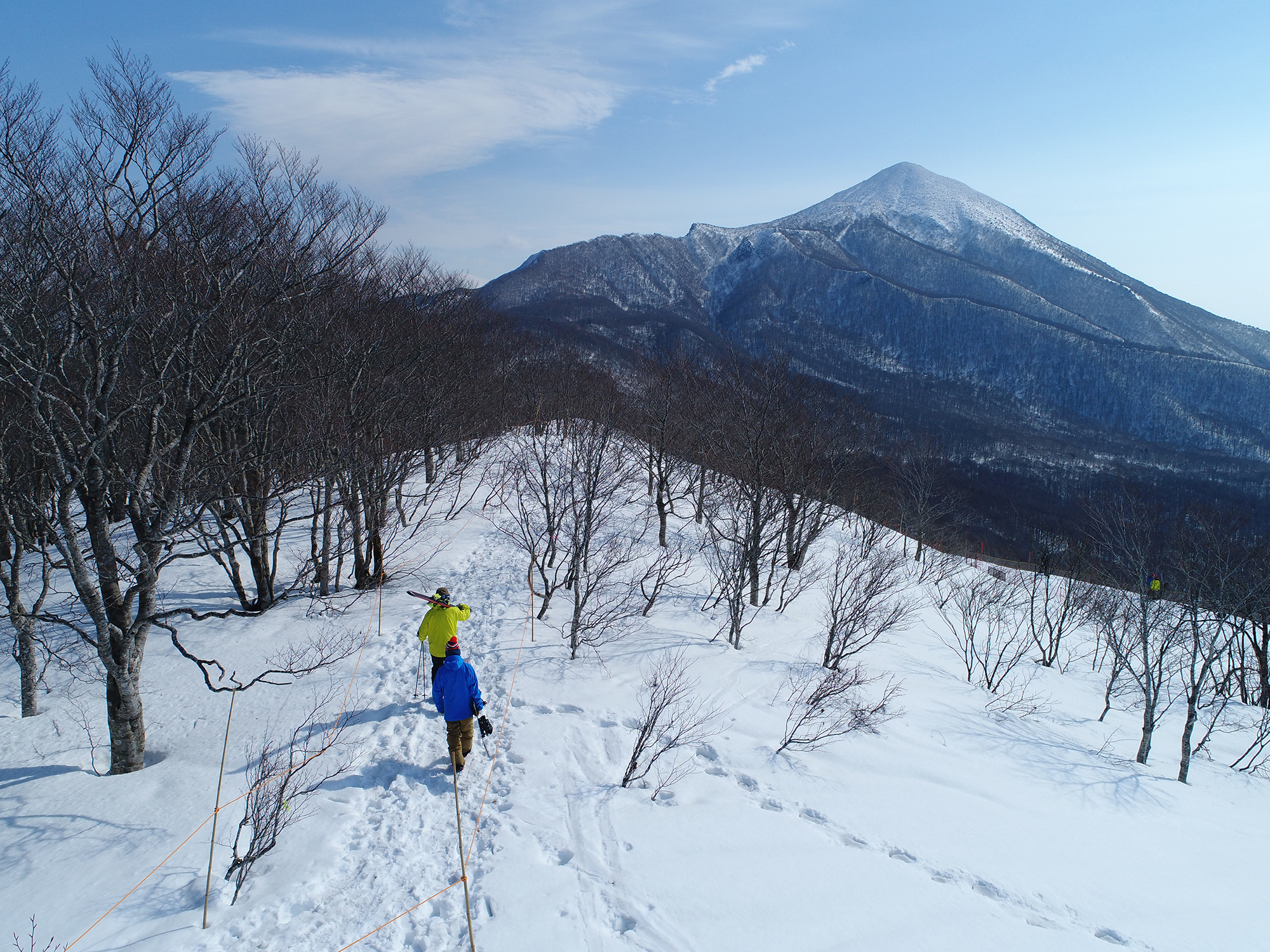 ---
Alts Bandai's global park kicker is
landing is long enough
best in the country_Yuuto Yamada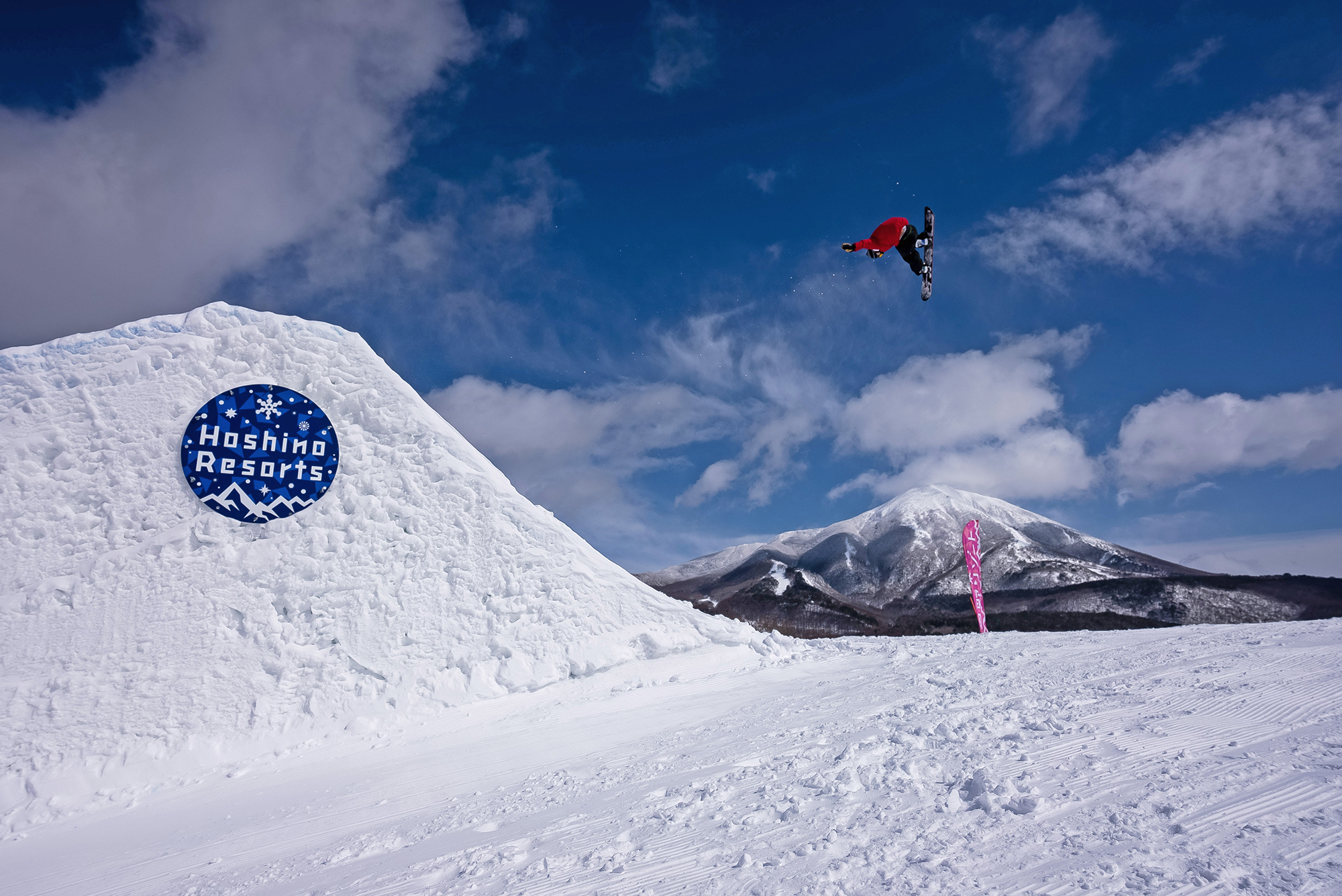 Last season, I stayed at Alts Bandai for about two weeks.I mainly practiced at Global Park, but there really isn't a kicker with such conditions in Japan.Thank you very much.The shape of the kicker is good, the landing is steep and long, and the condition is the best in Japan.That's why I was able to practice really well, starting with 2.It's a pretty safe design, so you can try anything.The impact on landing is small, and the landing is extremely long, so it will work no matter how far you fly.It was also the best size for practicing tricks.Of course, it's a high-level item, so not everyone can use it, but it was an environment where I could practice efficiently without being crowded with people practicing.I also entered the park where I can flow.The scale is not that big, but by drawing my own line and riding, I could come up with a different line next time.In a park where you can play, you can play in various styles, so you can do something even if you don't have speed, and you can enjoy it freely.If you slip, you will find play as much as you slip.Personally, there was a pipe on the way from top to bottom, so I played around with it. I could do carving, play in the park, and pipe with just one, so I was able to enjoy a wide range of things.
I also stayed at the Bandaisan Onsen Hotel, which is right in front of the slopes, and it was just too comfortable (laughs).Jump, take a hot spring, and eat delicious gohan.I had a fulfilling two weeks.
---
Enliven the snowboard scene
Movement as a source of events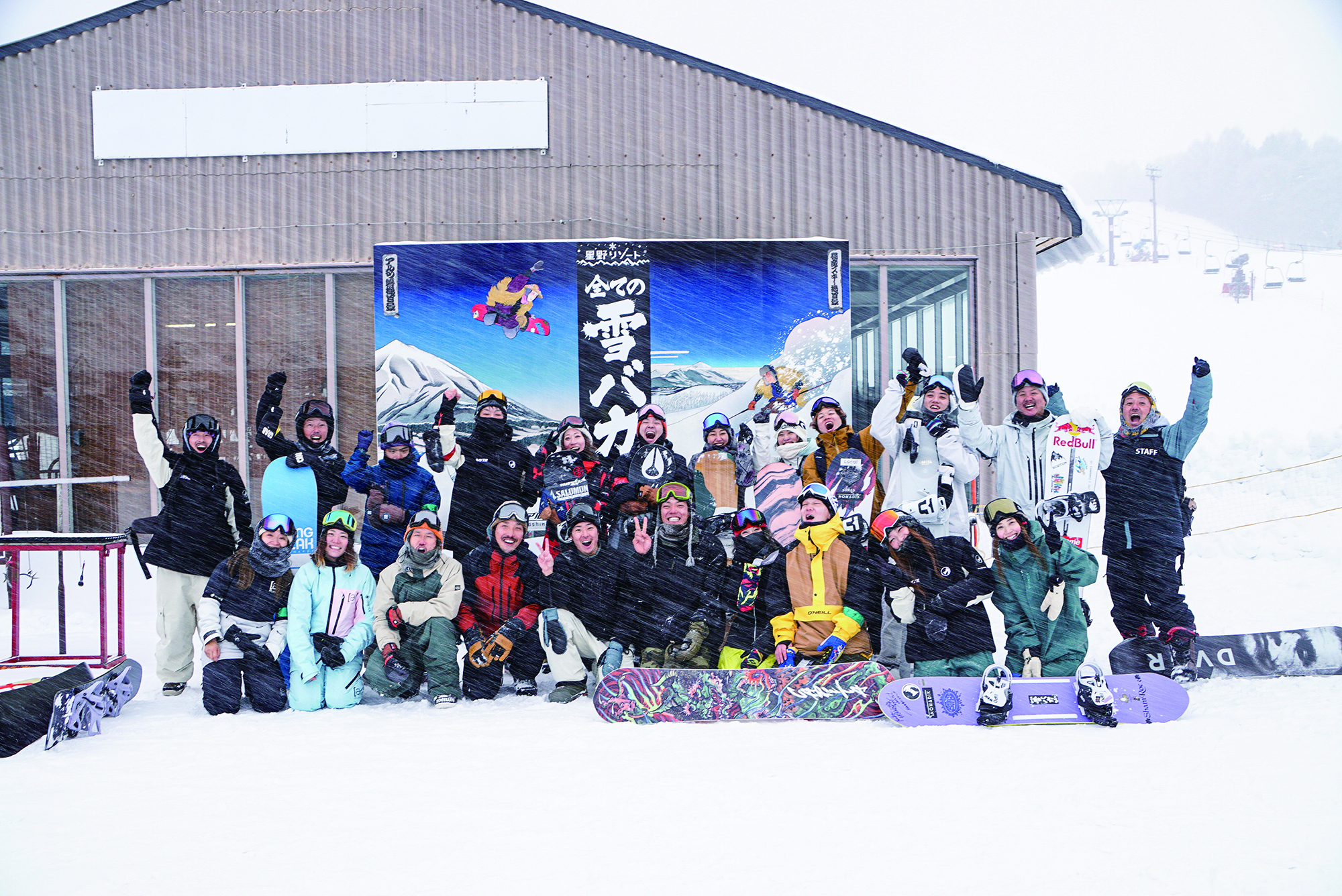 In this way, Alts Bandai, which has become popular as a place for riders to perform, has held various events as a gathering place for riders and general snowboarders. 2Continuing his season, Kohei Kudo and other members of K FILMS held a glide party, and there is a system in place to always be in sync with the thoughts of the riders.Because of the "welcome attitude" from the start of wanting to liven up the snowboarding scene, it has become a place where various movements are activated.In this magazine, we were able to hold a park event at Alts Bandai and a powder slide party at Nekoma Ski Resort, supported by a perfect cooperation system.In addition, tournaments have been held at Alts Bandai since before the grati boom took off so far, and many grati fans have taken root.In addition, this season will also be the stage for the domestic holding of the "MYSTERY SERIES" that BURTON is carrying out worldwide.With a banked slalom + park session and a plus menu, it is an event that can be enjoyed open-mindedly regardless of age or skill.A FIS Big Air competition is also planned.It looks like it will become a place where the top riders in Japan will compete using the Global Park kicker.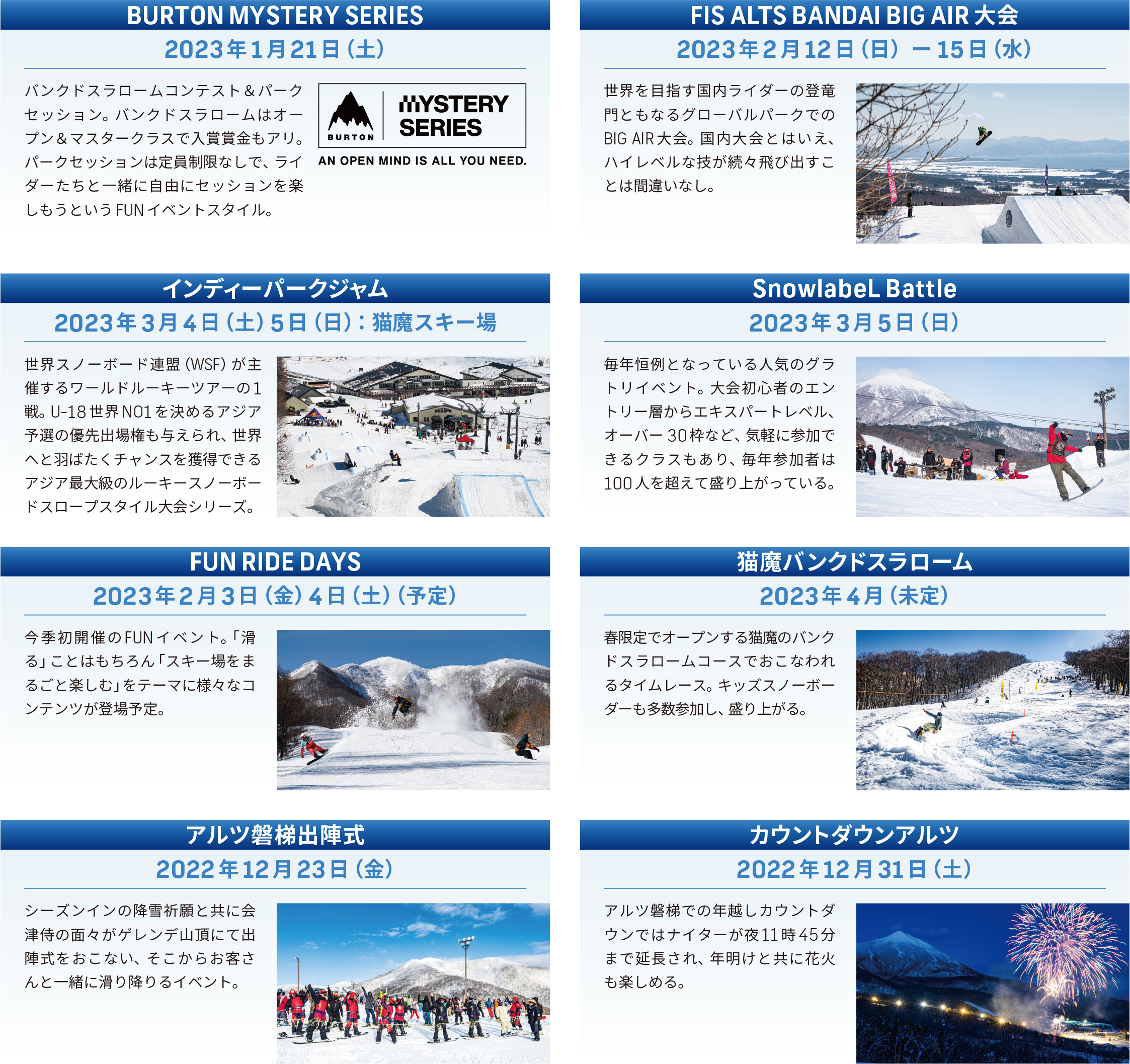 ---
ALTS & NEKOMA
FULL SEASON PARK PROJECT
From the beginning of the season to the last run, improve your skills at Alts Bandai + Nekoma Ski Resort
Hoshino Resorts Alts Bandai + Nekoma Ski Resort offers an environment where all snowboarders, from beginners to advanced skiers and professional riders, can enjoy riding to their heart's content, including the park.At many ski resorts, full-scale parks cannot be enjoyed until after January, when there is enough snow, but Nekoma Ski Resort has an opening park from the beginning of the season in December.From January, when the conditions at Alts Bandai are stable, the step-up park, which boasts one of the best quality snow resorts in Japan, will start.This year, the level of difficulty is indicated in an easy-to-understand manner, beginner, intermediate, and expert.It's good to face the technique firmly in the step-up park, and it's fun to play in your own style in the park where you can flow.In addition, when the peak season arrives, the Global Park, which attracts professional riders, opens, and the Alts Bandai Park is at its best.When the weather warms up and the snow begins to loosen, the park expands to the Nekoma ski resort where the conditions are good.As a park dojo, Spring Nekoma is excited until the end of the season.

Hoshino Resorts Alts Bandai https://www.alts.co.jp/
Hoshino Resort Nekoma Ski Resort https://www.nekoma.co.jp/