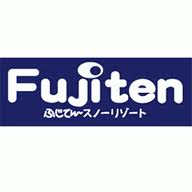 We started selling the very advantageous "late discount season ticket" from February 2!
There is plenty of snow this year, and you can still use it a lot!
This year's fujiten park is played by a wide range of people from beginners to riders!We aim to be the best park where all levels can coexist!I think you should definitely buy this "late discount season ticket" that can be used for more than a month!
When purchasing, please apply with the application form, face photo (width XNUMX cm x height XNUMX cm) and the price in the information.
★ Season ticket (daytime only)
(Normal) ¥ XNUMX ⇒ ¥ XNUMX
★ Season ticket (daytime & night game)
(Normal) ¥ XNUMX ⇒ ¥ XNUMX
* Usable period: Until the end of business this season
* Night game business is open until March XNUMXth (Sun)