May 2022, 5 I went to Tateyama for the first time in a long time.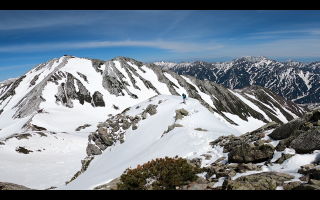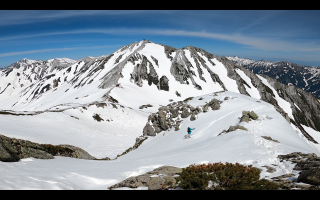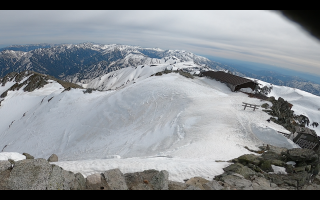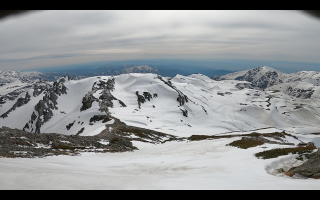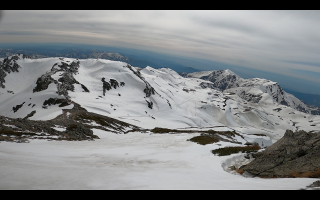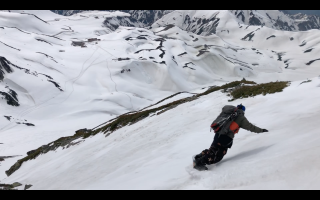 The night before, Tateyama hurriedly confirmed the weather forecast when an old friend told me that it was snowing.
A former student who spent another 21-22 season at Canada Revelstoke and recently returned home.
If you contact "Hatayama" CHOP "Masayuki"
From CHOP of Super Fu Light Guy, I got a reply saying "I'm going".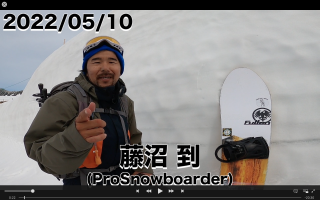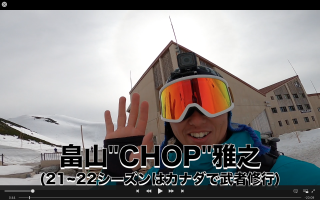 Our Tateyama trip has been decided in earnest.
Maybe the last chance of this season?Shall we go?It was less than XNUMX hours from the time we thought so until we got together.
After the decision to go to Tateyama, I couldn't sleep because of the uplifting mood like the night before the excursion. (Actually let's sleep)
It was 3:5 am when I and CHOP met at the designated place.Did you pack up your luggage and arrive at your destination Tateyama Station around XNUMX:XNUMX at dawn?
We started preparing with plenty of time to get on the first cable car.
However, many Tateyama freaks who did not miss this good condition made a long line to buy tickets for cable cars and buses.
Our move wasn't too late, but we lined up in the first 7 o'clock boarding line, and when we scanned the ticket, our ticket was 7:20 on the second flight.
It was decided to board the cable car one flight later than planned.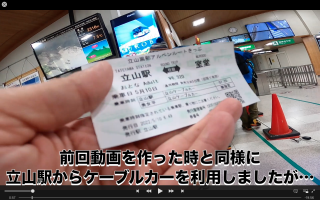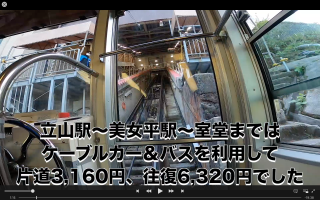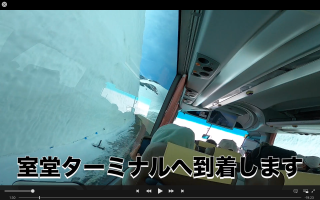 I think that the state of this trip will be better communicated if you watch the video.
It 's our story of slipping through the fresh snow in May with a high heart rate.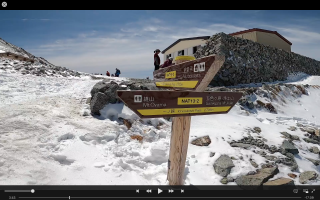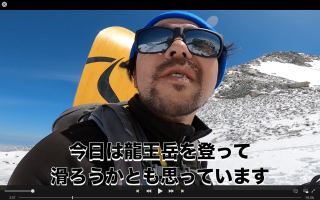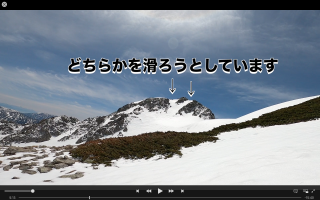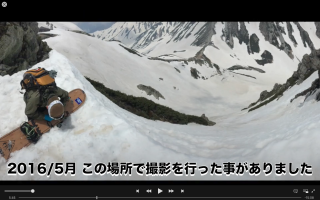 It was suggested that we head to Ryuodake, where we once shot this day.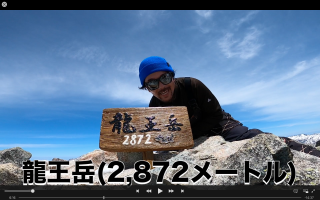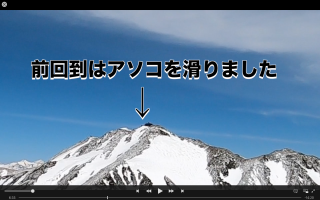 That is Oyama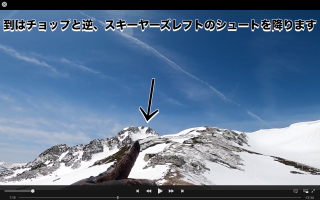 Choose a shot that is the opposite of a shot where the chop slips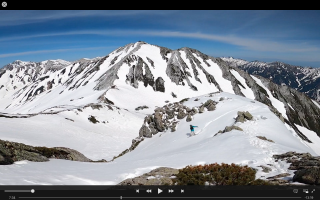 Chop drop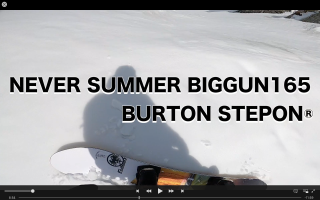 The board chosen for this trip is Never Summer [Biggun165]
And the undercarriage is Burton Stepon®︎ Photon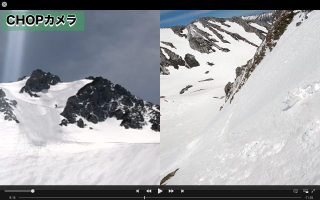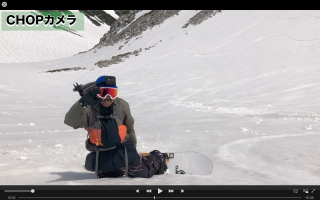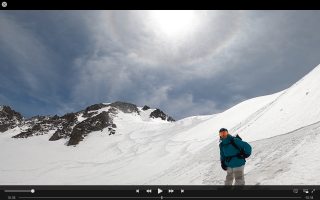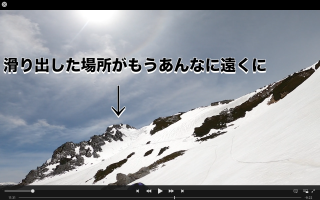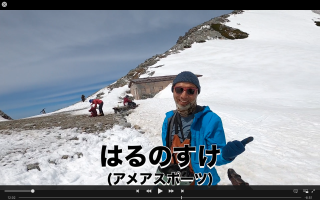 After finishing the downhill of Ryuo-dake and climbing back to Ichinokoshi Sanso, you will see the Maimen skiers "Harunosuke" and "Mika-chan"!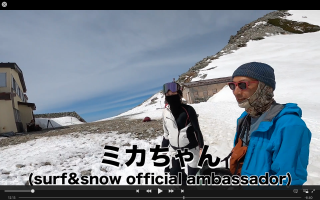 Then we go to Oyama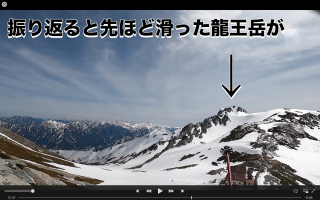 From around this time, what happened to your body that you went to all? ?? ??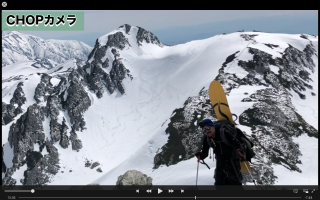 I will aim for Murodo from the Oyama Shrine office, but before that, I will visit the shrine.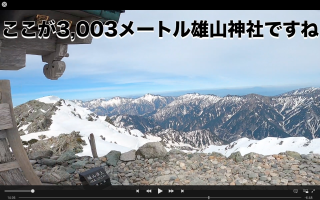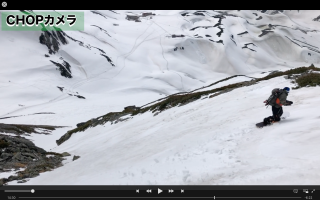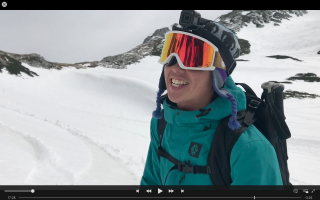 Chopper staring at the line where he slipped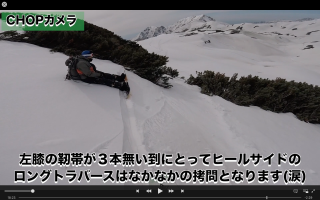 Returning is also quite difficult.I'm a little impatient because I care about the bus time.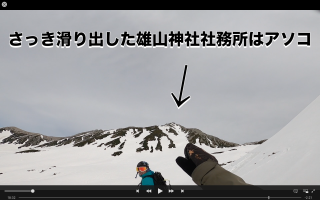 You can watch the story of the two who continued to act from midnight to evening from the video.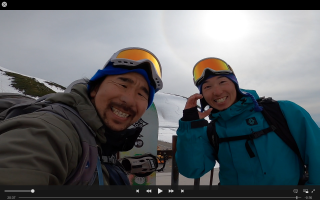 here you go