The self-proclaimed entertainment world No. 1 snowboarder comedian Iwa-chan, who has exactly the same date of birth as I Fujinuma, will send you.
"RIDE FOR A SMILE"
When I visited the venue last time aiming for a ride on the Sunrise Gondola, the gondola was closed all day in the hyper blast-blowing condition!
Let's do a revenge shoot again someday!It was the last time I swore. .. ..
Click here for the previous video
This time, the shooting weather is perfect for windless pecans!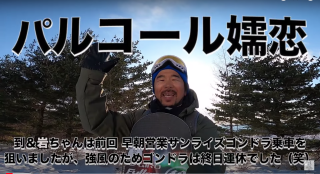 It seems that the gondola is also moving, so it seems that you can shoot smoothly!Iwa-chan!that?Iwata isn't there?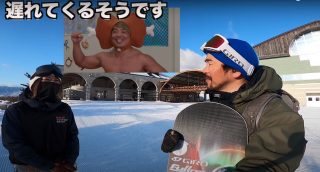 Iwata hasn't been able to come to the job of recording a TV program in a hurry! !!
Yeah?Who are you?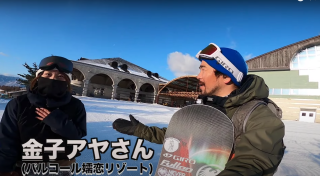 Aya Kaneko, a salesman of Palcall Tsumagoi who also teaches kids at the Magic Snow Academy, will be attending!Thanks!
I immediately got into the gondola and asked Kaneko about this season's Palcall Tsumagoi.
R Park!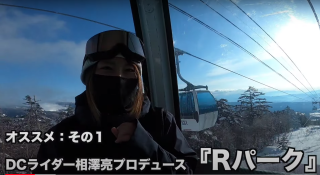 Sunrise gondola!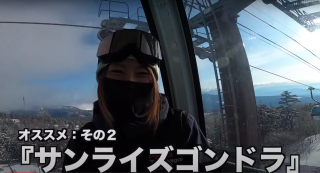 Magic Burn (God Burn)!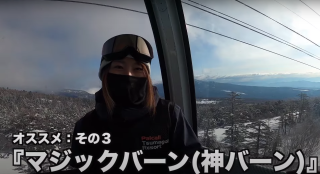 I learned three melons!
Alright!First of all, we will worship the best morning sun from the gondola getting off station! !! !!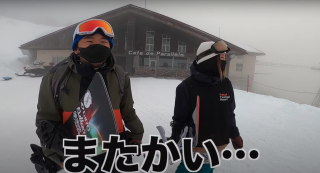 that?Something is strange, isn't it?Hmm~?I can't see anything, do you know this?It's a thick fog, this is (laughs)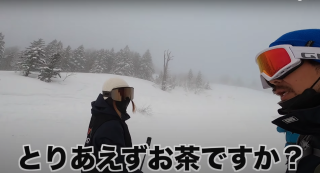 Would you like to go for a cup of tea for the time being? (Lol)
home!There are many brilliant points!Let's slip!Kaneko was enthusiastic about it and started to slip.
There is the best view and the best burn! !! !!Older people said that getting up early is the virtue of Sanbun!correct~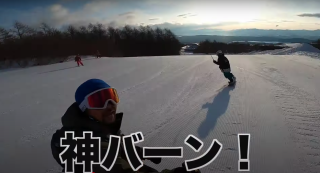 The weather around the gondola getting off station is in great shape!The lift leading to the mountaintop also started to move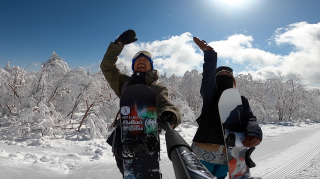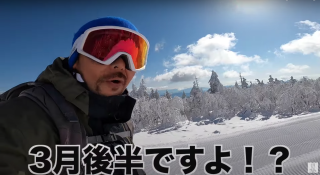 Arrived at the summit!There ... a beautiful sight that you can't imagine in March. .. ..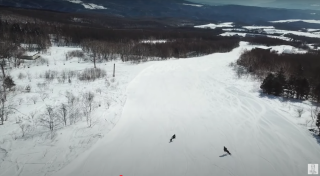 Another point after enjoying Magic Burn (God Burn) to the fullest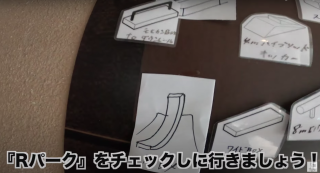 Check out "R Park"! !! !!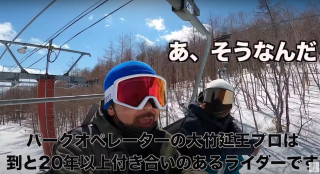 When you get on the lift to the top of the park
The appearance of the Diggers with King Otake Nobu, who slides around the R Park dashingly!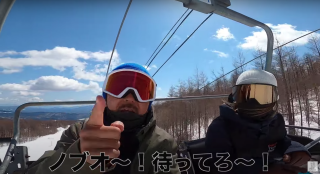 Toru & Nobu, who is also a senior and junior at school and a teammate in the YONEX era, insists that he is a mabdachi (laughs)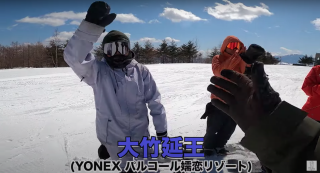 Nobuo Otake, a talented park operator who continues to produce popular parks on the slopes wherever he goes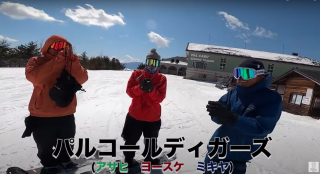 Diggers, who keeps the good condition of Palcall Park with Nobuo and others, Asahi, Yosuke, and Mikiya went to work on this day and showed us a hot slide called course check! w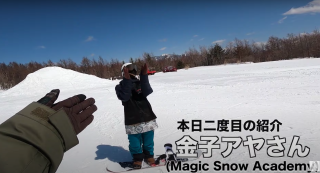 At this timing, Aya will be introduced again, and she is a cool older sister who can handle both freestyle and carving.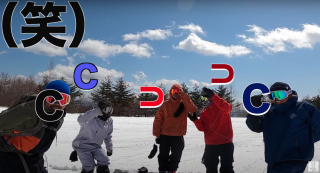 Everyone show me how to slide in R Park ~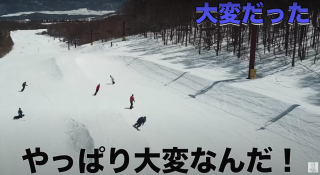 I asked about the strange section!The best masterpiece created by the passion as a park operator
Its name is "J"! !! !!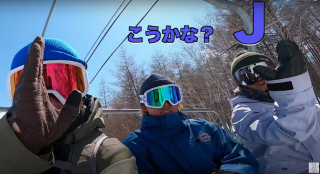 The strongest park section for any snowboarder and skier to enjoy!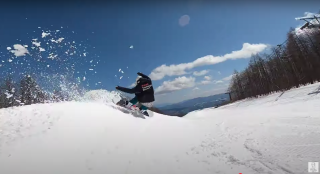 You can guess!You can fly!There are many different ways to use each person, XNUMX people and XNUMX colors!
This is a freestyle that anyone can enjoy freely!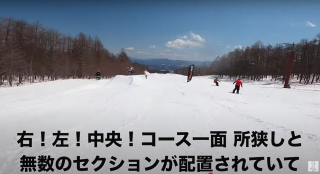 There are various sections all over the course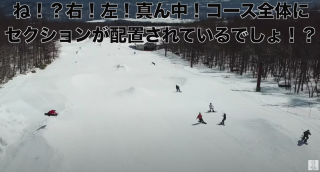 We are in place!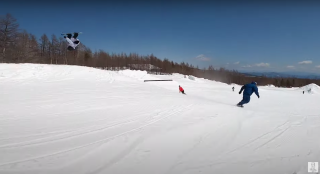 Nobuo will slip properly for the first time in a long time!I was exploding the fascinating slip!
Watch the video!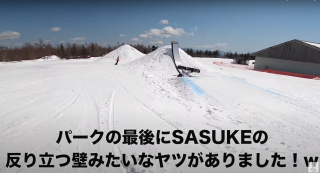 It can be interesting (laughs) Watch the video!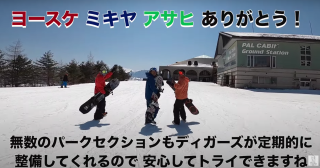 Thank you to everyone at Diggers! !!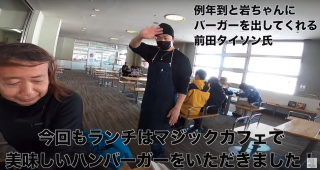 I had a delicious hamburger at the Magic Cafe!
Thank you Tyson
Imai-san, thank you for your feast!thank you!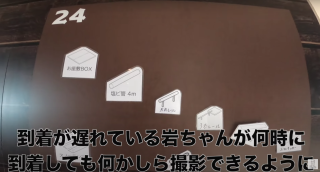 Well, I was able to shoot most of the things I wanted to shoot, but Iwata's arrival was delayed, so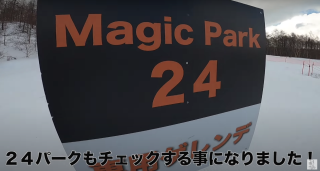 Check out XNUMX parks too!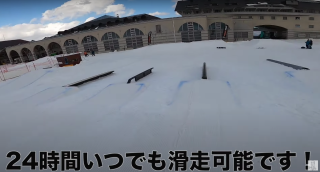 Even if the lift stops at worst here, you can definitely shoot!
Iwata is waiting!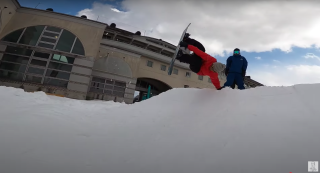 fault! ??This wasn't there the last time I came! ??
It's a snow lamp! !! !!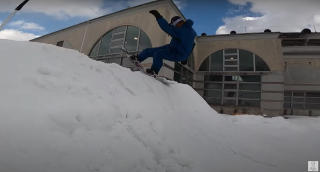 This is perfect for Iwata, who has a lot of exercise and loves training, isn't it?
The content of the shooting after Iwata arrives will be decided more and more!Yeah?
What happened to Kaneko-san?
In such a hurry, huh?What what?e?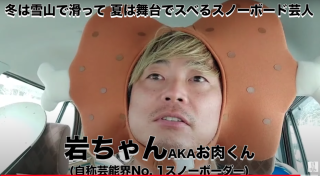 e? e? e?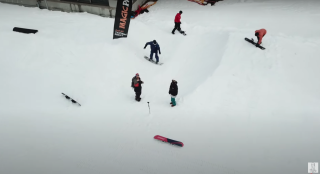 A little?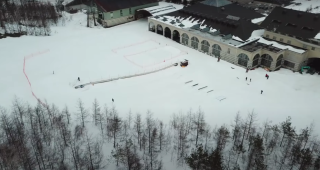 Yeah yeah yeah yeah yeah yeah! ??
Watch the video
If you find it interesting, please give it a high rating and subscribe to the channel.
If you give us a comment, you will be motivated, so please write just one word!
thank you~