Hello, this is CAP.I'm really having a angry February.Many customers come on weekends, and on weekdays we are open non-stop for shooting next season.Sciatica ... Chronic ankle fatigue ... I feel age nowadays.CAP is such an old-fashioned office worker rider, but after all, when I see the shooting and riding of the top riders, there is tension.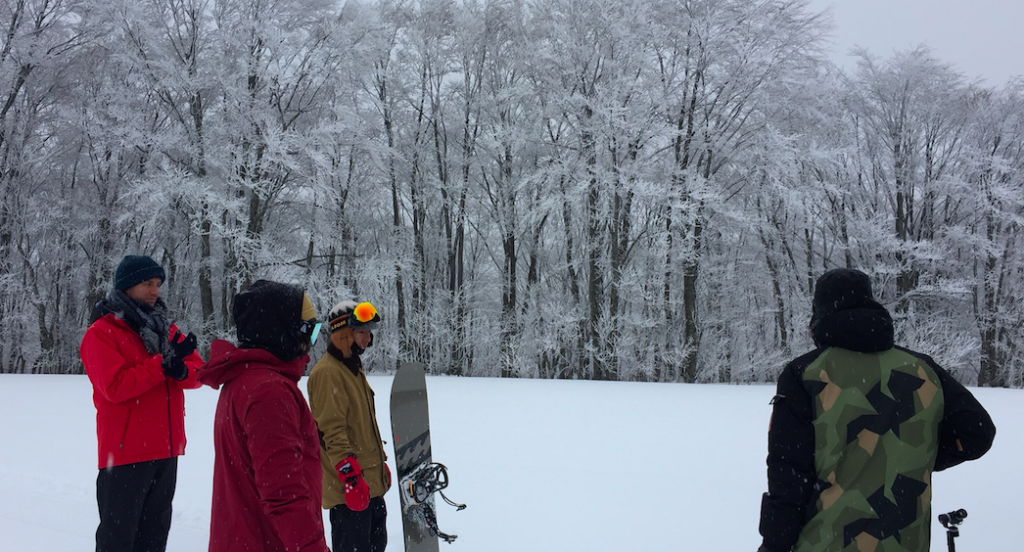 A scene from a fairly large-scale video shoot that took place in mid-February. Shooting a video that focuses on Mr. Kazushige Fujita, a Billabong / Gentemstick rider who won the previous FREERIDE OPEN, to let foreigners know the wonderfulness of Aizu. The scene of taking a follow-up shot of 2 to 1 drones is quite a masterpiece.I got a glimpse of powerful riding that I could not imagine from a small physique.I was hoping that I could slide together a little ...?, But the shooting schedule was tight and I had no chance at all.disappointing?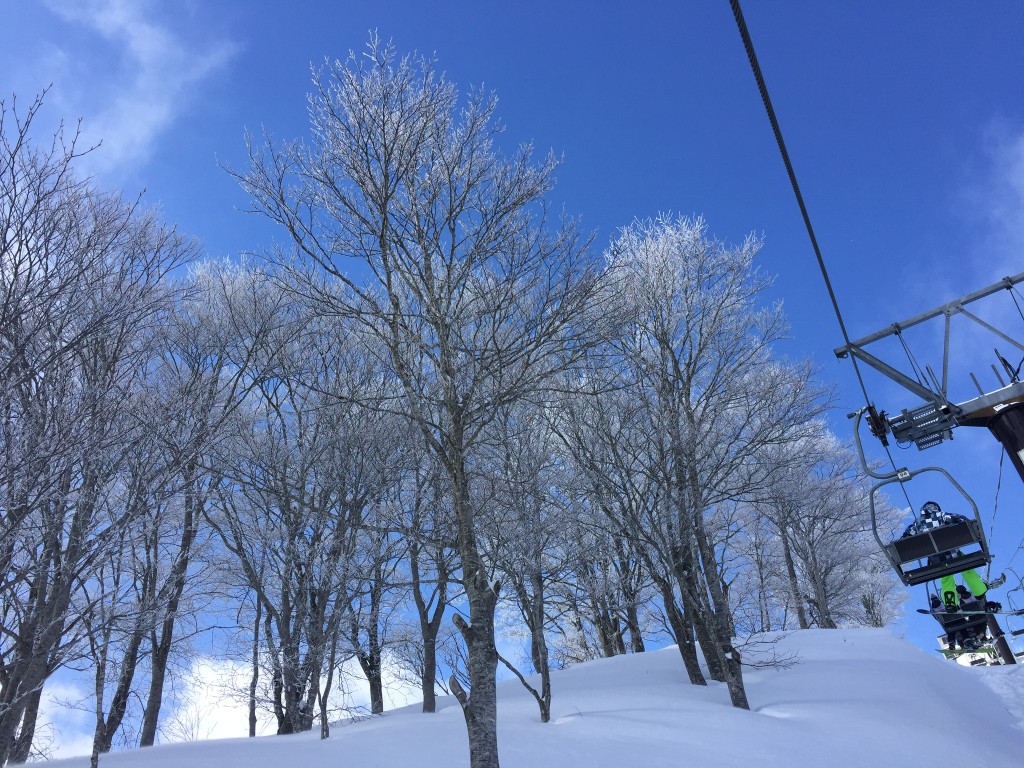 Once the blue sky comes out, all the shooting goes smoothly.Kazushige Fujita and Kazushige Fujita came to Alz for 10 years with NITRO's signature model, Aero Ettara, who released his own movie last year, and Heiki Sosa, who has been active in BURTON for many years. I came as a guest at the tour company MINT TOUR special camp.No, the session with the two people that CAP was looking forward to the most this season.Such a day was realized in heavy snowfall and epic conditions.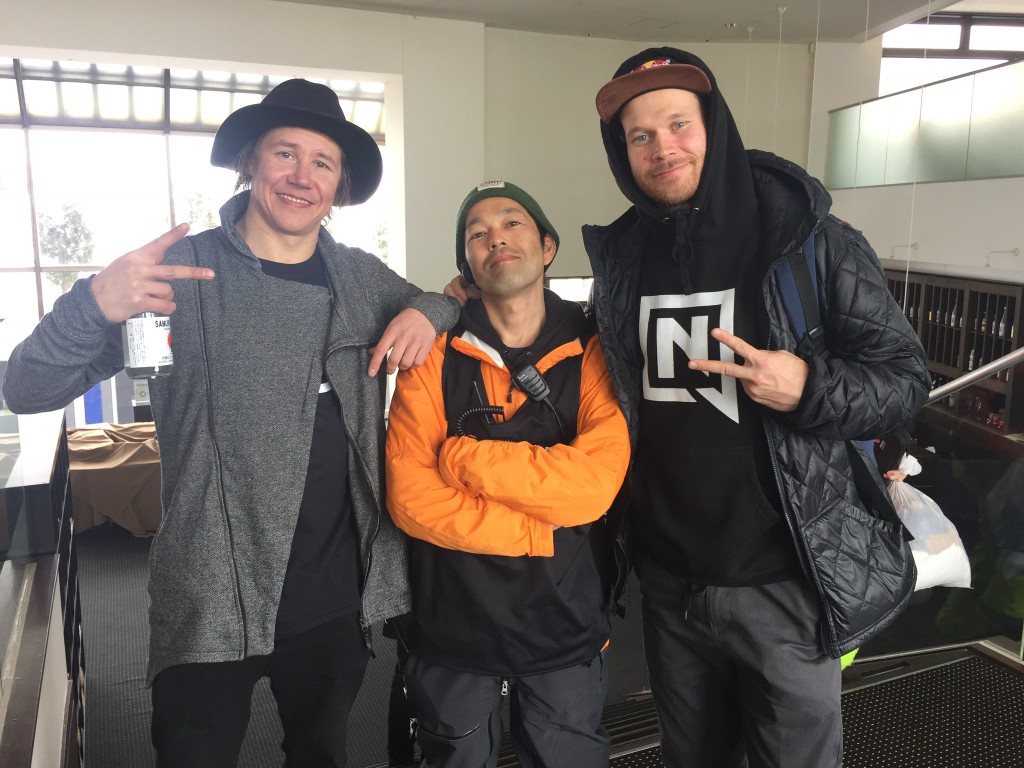 You may be called Miha. Two people who are too heroes in the CAP generation.Aero, who had a shoulder injury, felt far from normal, but Heiki was slipping at a tremendous speed with a camper in between (laughs). I took off my hat for a sense of speed. Thank you for uploading a lot of Instagram during your stay for a week and promoting the considerable Alz / Nekoma.However, if you slide together, you will realize that it is a completely different dimension from the style you are currently advancing.They also felt the "straight line" that I felt when I skated with DCP and JP Solberg a long time ago.When sliding on a huge kicker or AK line, the vertical consciousness should be greater than the horizontal consciousness, and it should be a completely unknown sense of speed in terms of CAP.However, it was a very tired day for Oji-san's snowboarder who wanted to slide in the mountains more slowly. .. ..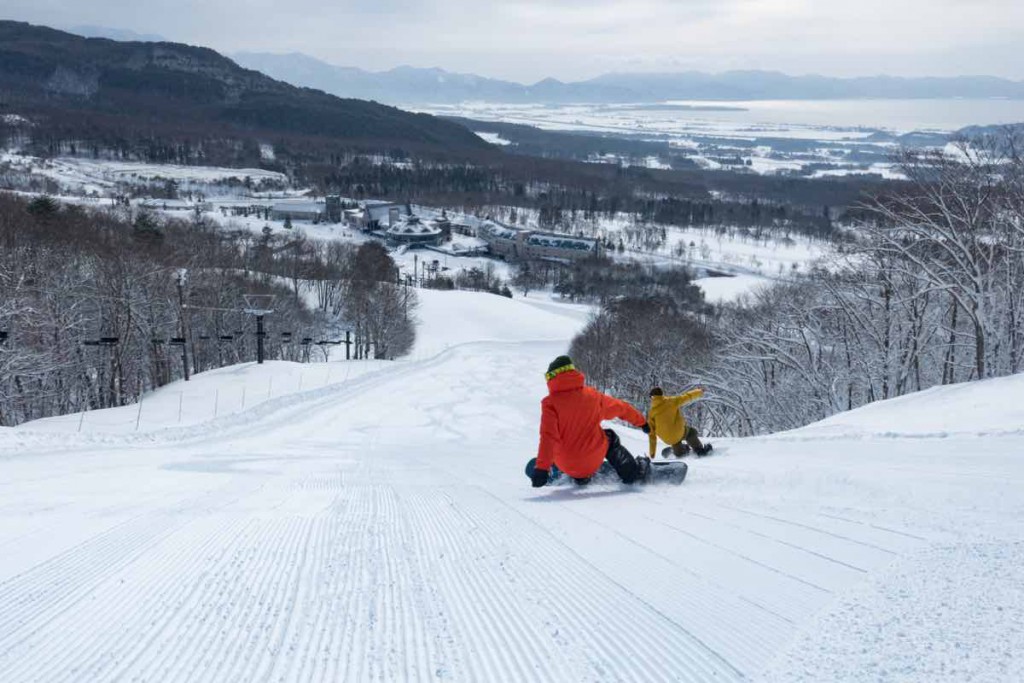 That's why, in our own shooting, we stick to the style of sliding while sticking to the slope to the limit.Recently, a communication tool called BONX (BONX WEB site) Is often used for shooting.I am always glaring at the weather so that I can leave a tandem image that I have never seen before while talking with the other party, but the weather changes dramatically in late February. ? →? → ☔️ → ⛄️ arrives every 2 days.It's spring.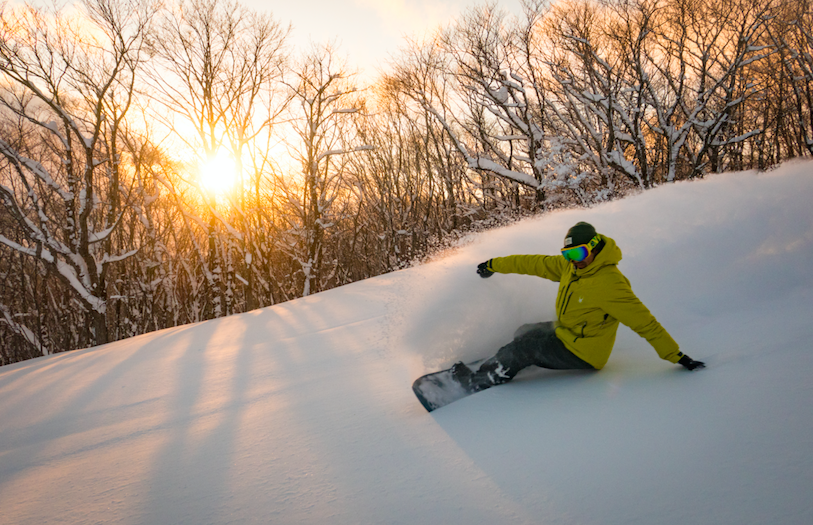 We will continue to shoot PR for next season.
POSTAL CODE