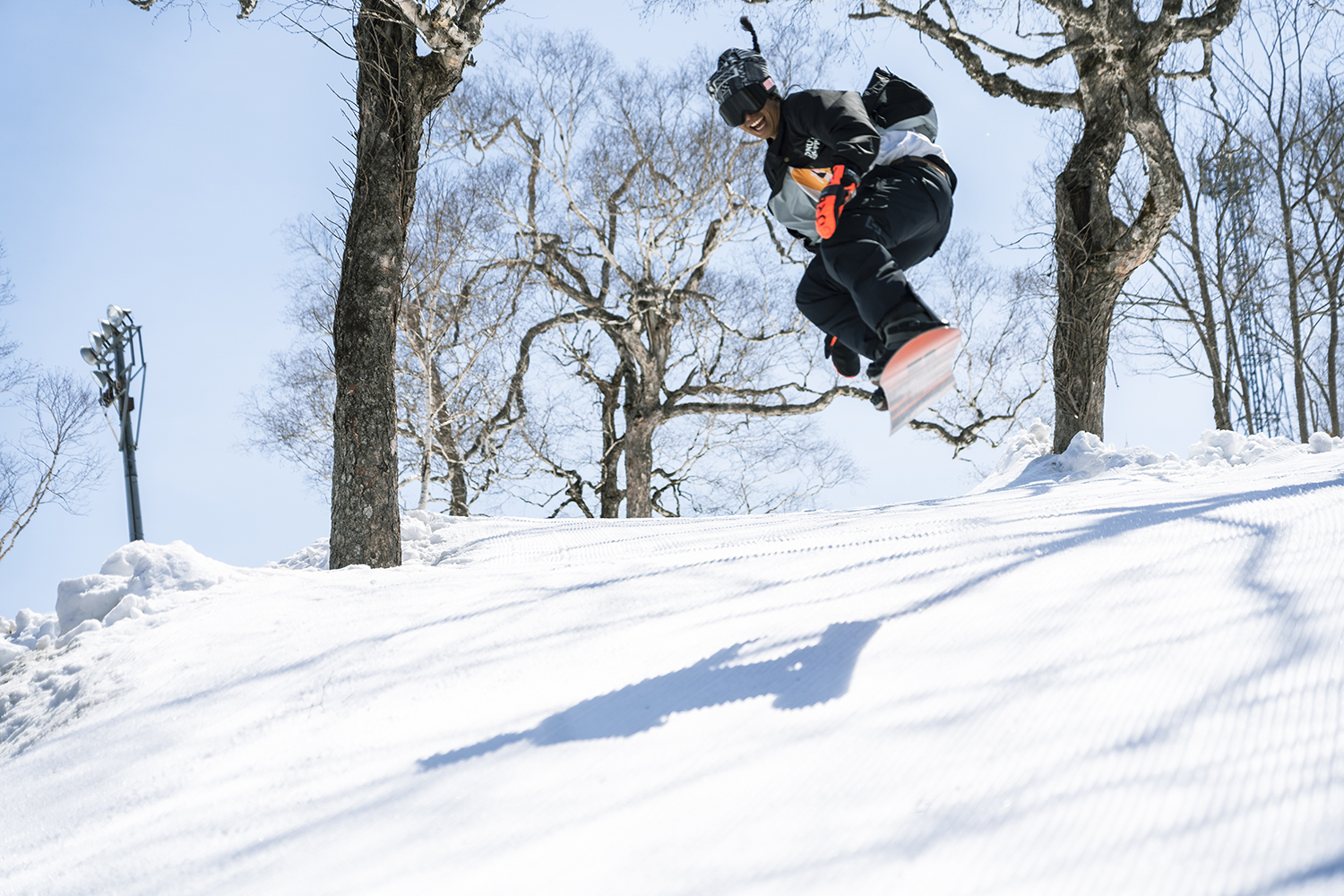 The performance of snowboards has improved dramatically over the years.In the past, entry-level models were "cheap = low performance", but recently there are beginner boards that have amazing performance even for professional riders, even with reasonable models.Among such snowboards, riders can select two entry-level models from K2 that are of interest to them.Daisuke WatanabeとRyo KimuraI had a test drive at the Nakayama Toge ski resort in Hokkaido.
Photo: kentaRAWmatsuda
Movie: unseul film
Special Thanks: Nakayamatoge Ski Field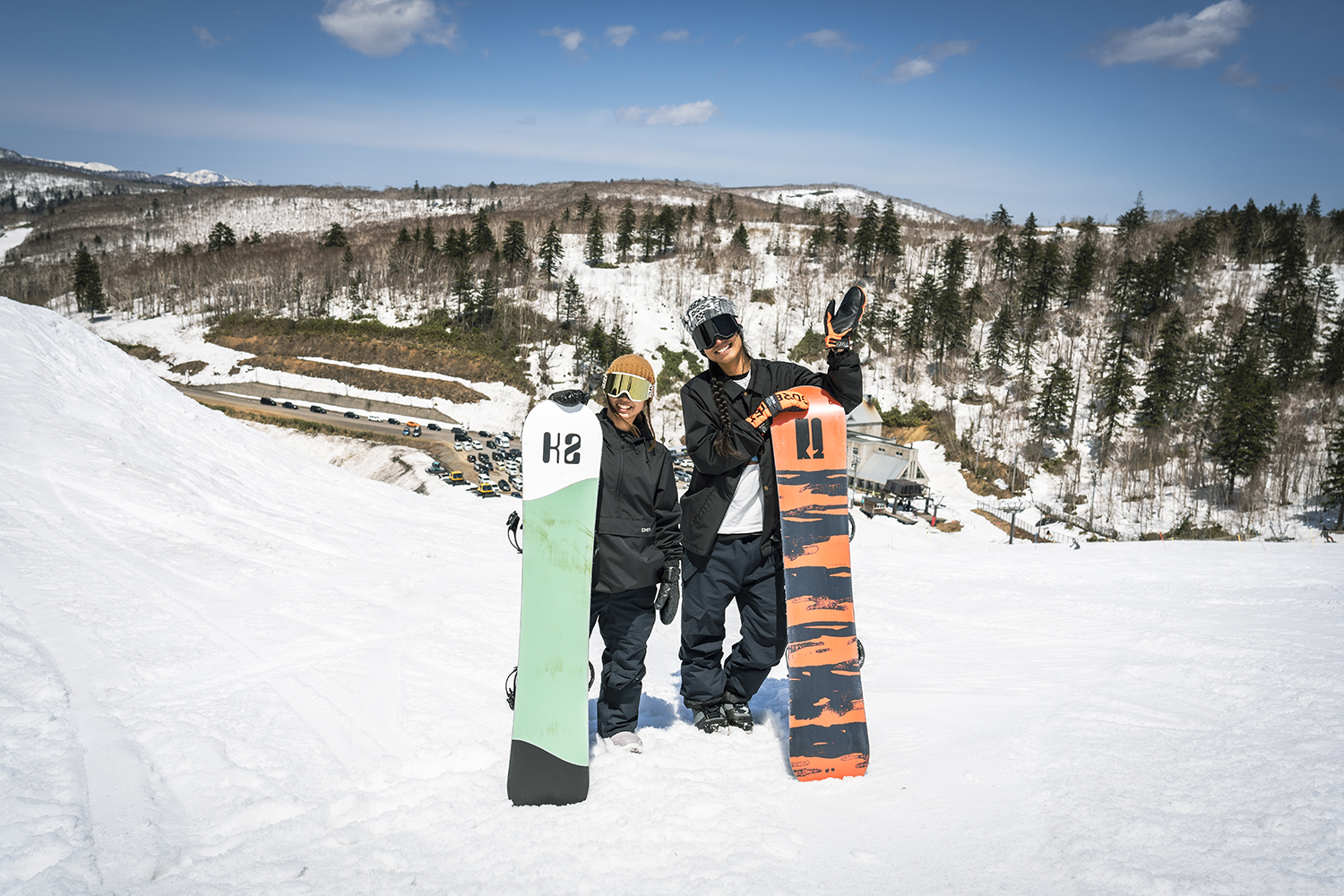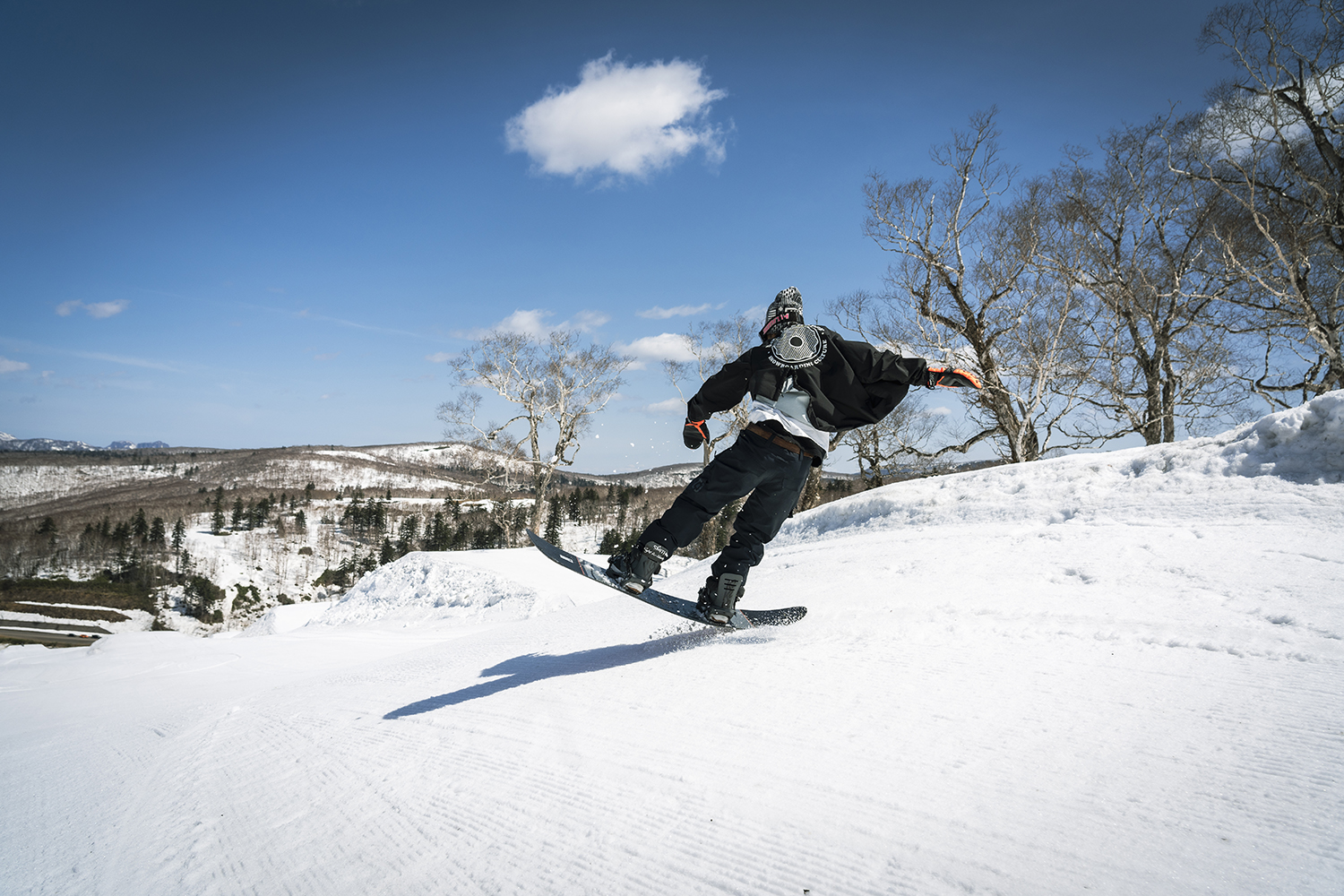 Two entry models that I would like to recommend for the first board selection
When choosing a snowboard for the first time, I don't know what to choose.If you go to a snowboard shop, there are many models that cost 8 yen or more.On the other hand, buying a snowboard that is too cheap also makes me feel uncomfortable, thinking, "Will it break soon?"
For beginners who want to get their first board, and intermediates who want to take a new step, let's introduce this season's recommended K2 snowboard model.
They are the men's model "Standard Camber" and the women's model "First Light Camber".This time, K2 rider Daisuke Watanabe, a K2 rider, and Ryo Kimura, a KXNUMX rider, took a test ride on a women's model, and asked them about the board feeling they felt.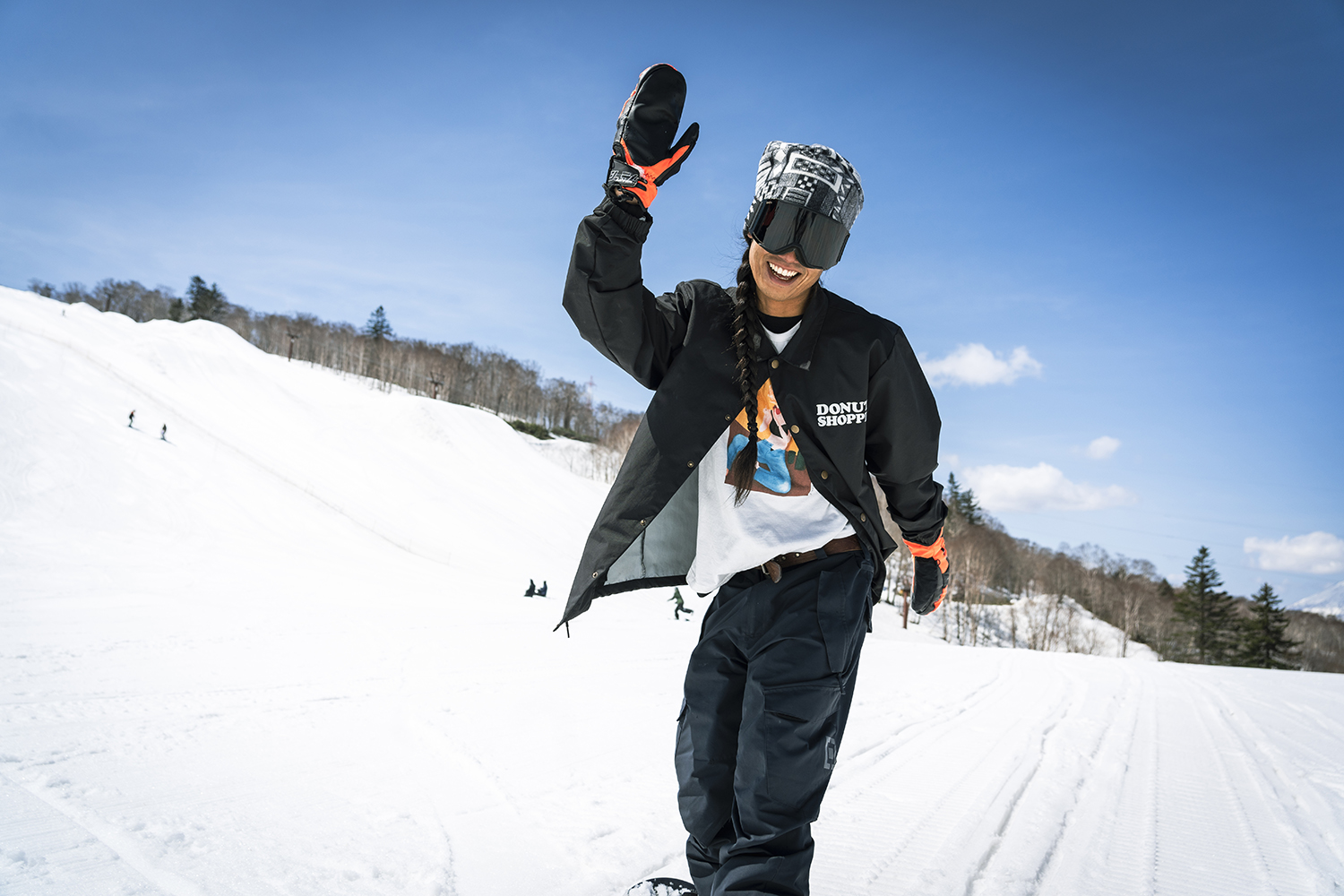 Reasons why soft boards are recommended for beginners
The standard camber that Daisuke Watanabe test rode has a directional shape with a slightly longer nose (direction of travel), and has a camber shape in which the space between the feet is above the snow surface.
The flex (hardness of the board) is 10 out of 4, which is a soft setting that is easy for beginners to handle.Many of the K2 high-end models used by professional riders have a stiff flex.This is because if the board is too soft when skiing at high speed, the board will flutter and the grip will not work.
Daisuke Watanabe explained his impression of riding the standard camber as follows.
"The flex is a bit soft, but it's very easy to ride because the board can be handled comfortably. It's the best one that can be used not only on the slopes, but also in the park."
This standard camber is positioned as a model for beginners among K2 snowboards.It is designed so that you can enjoy free running from the top to the bottom of the mountain, so you can enjoy turning and terrain play on the slopes, as well as parks and powder all mountain.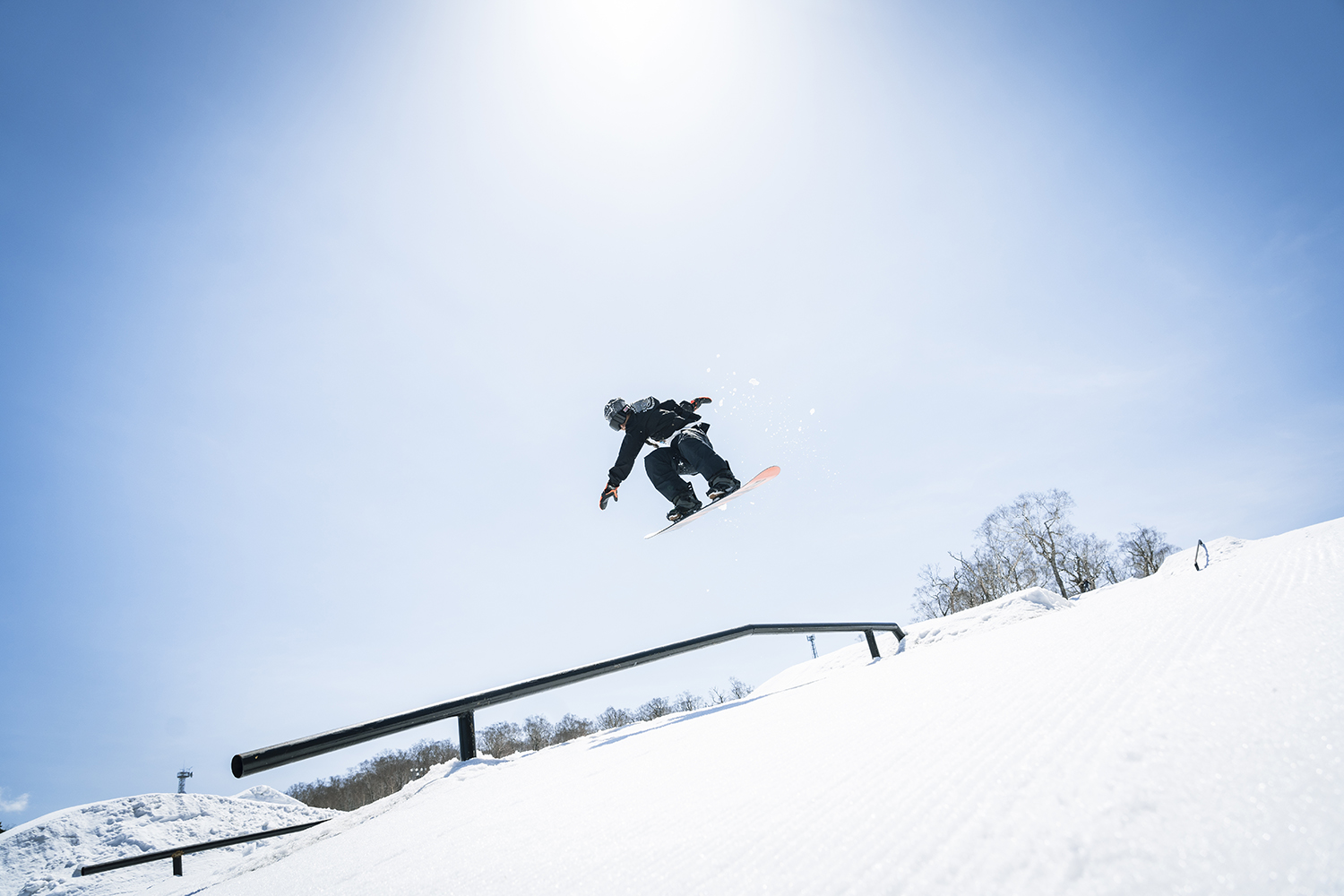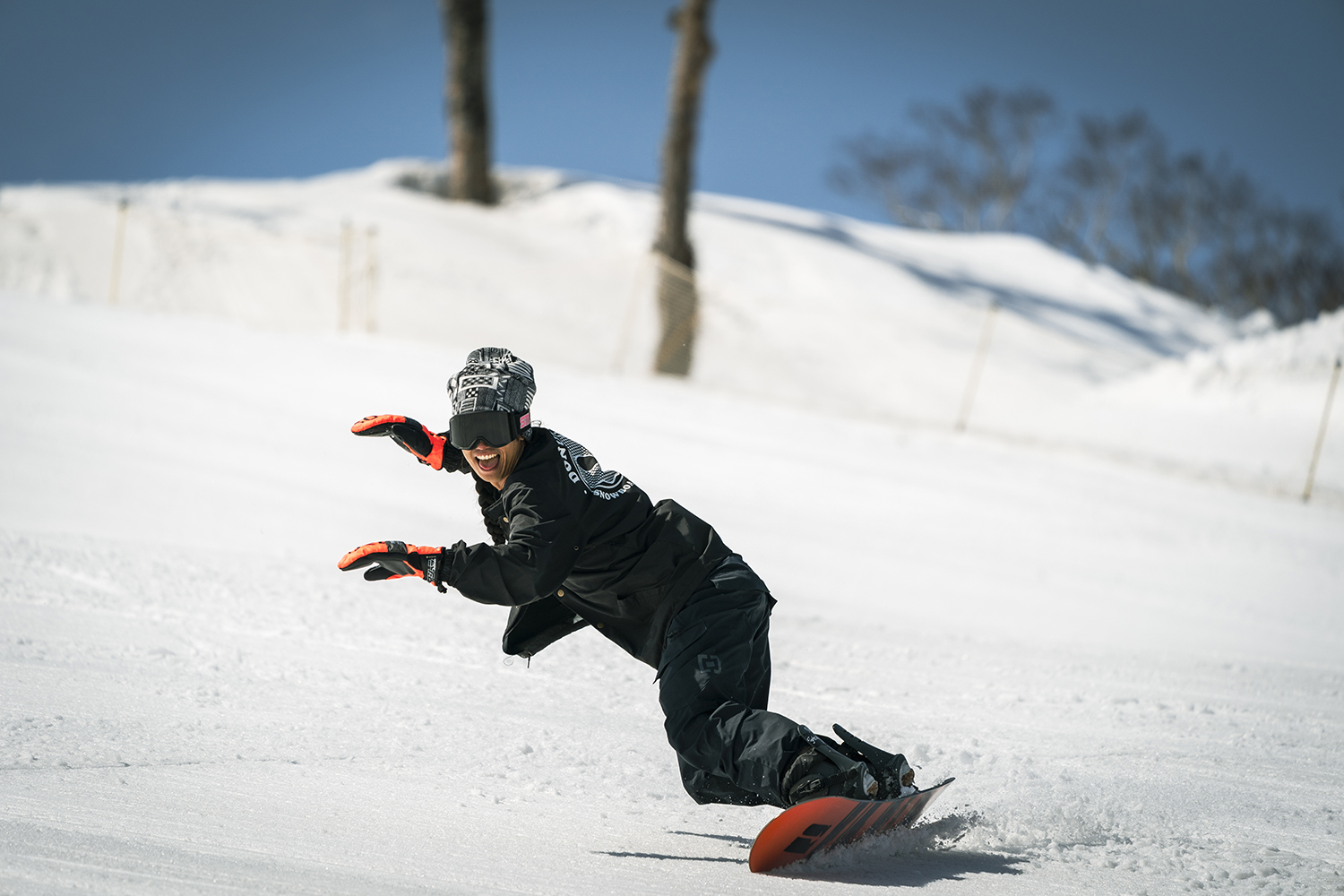 And Daisuke Watanabe taught me the points of choosing a board.
"For beginners, I think rocker-shaped boards with the center curved away from the snow surface are easier to ride at first. Many people notice the fun of the floating shape).Because the camber board has an interesting feeling of stepping on and turning, and it also has adaptability.In addition, this standard camber has rocker in the nose and tail. So, it's a board that brings together the good points of each. That's why I'd recommend this board to beginners."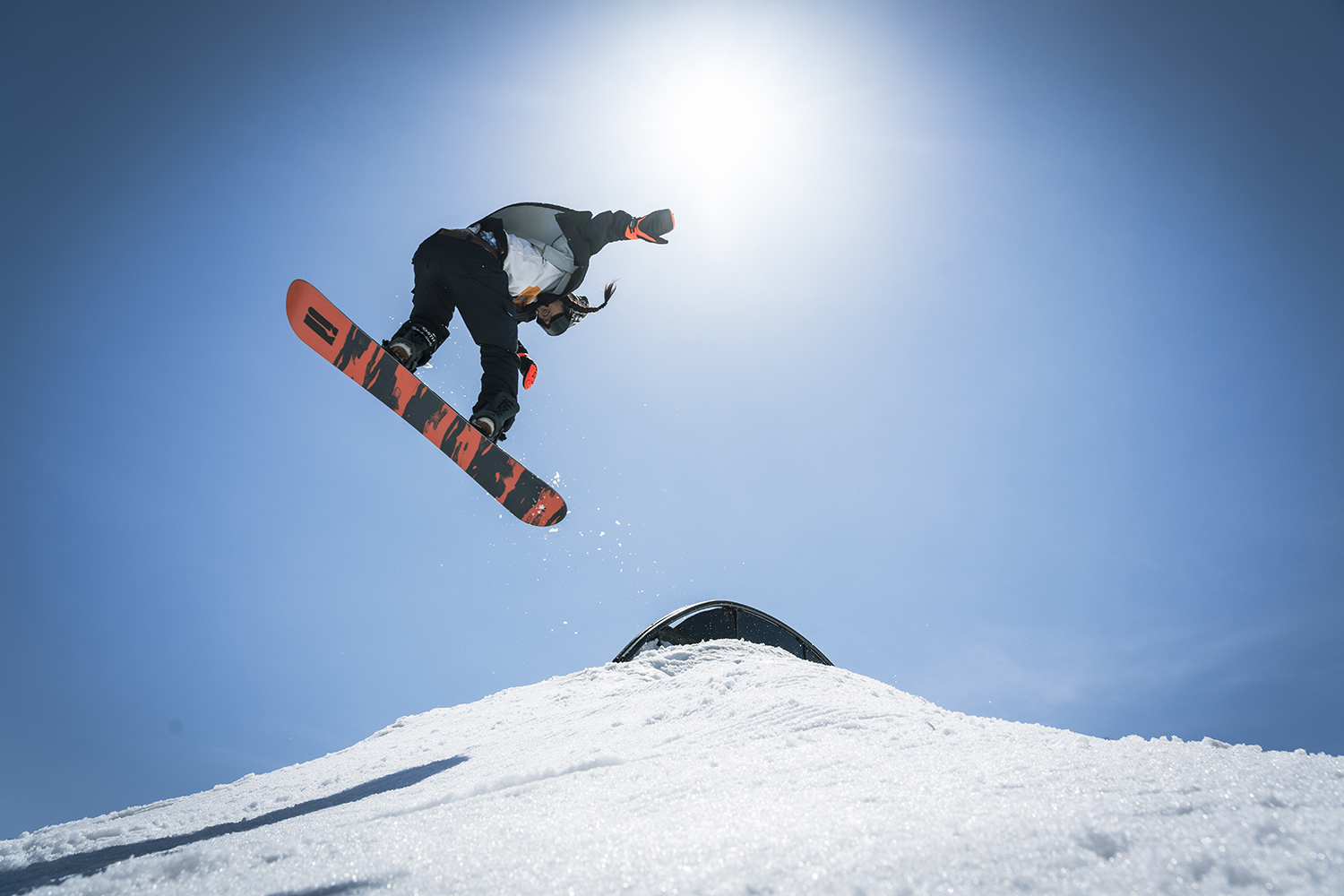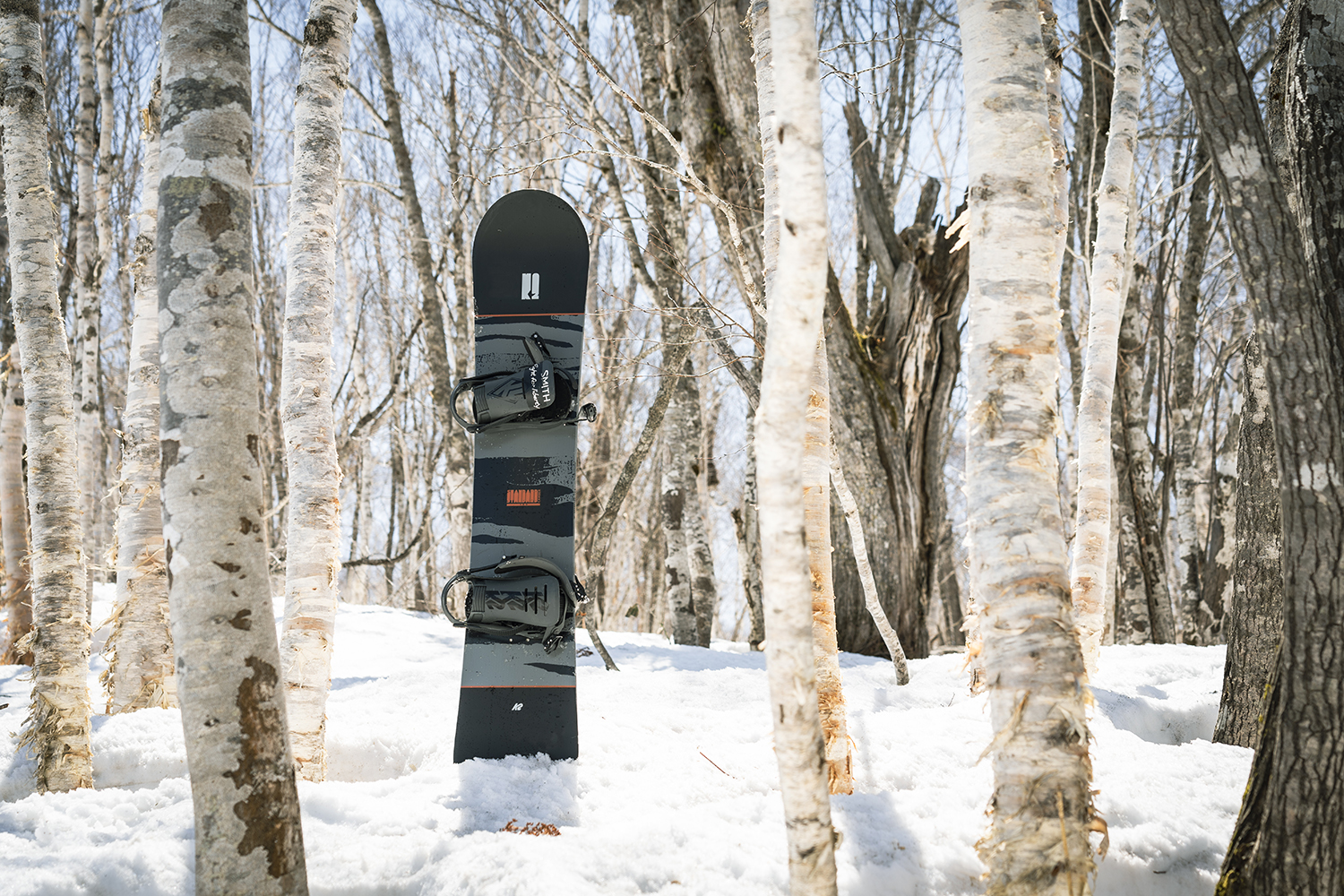 K2 SNOWBOARDING
STANDARD Camber
Use size: 152 cm
Effective edge: 119 cm
Nose/Waist/Tail: 29/24.7/29 cm
Sidecut: 8m
Size variations: 147, 152, 155, 158, 156W, 159W, 163W cm
Price: ¥ 57,200 (tax included)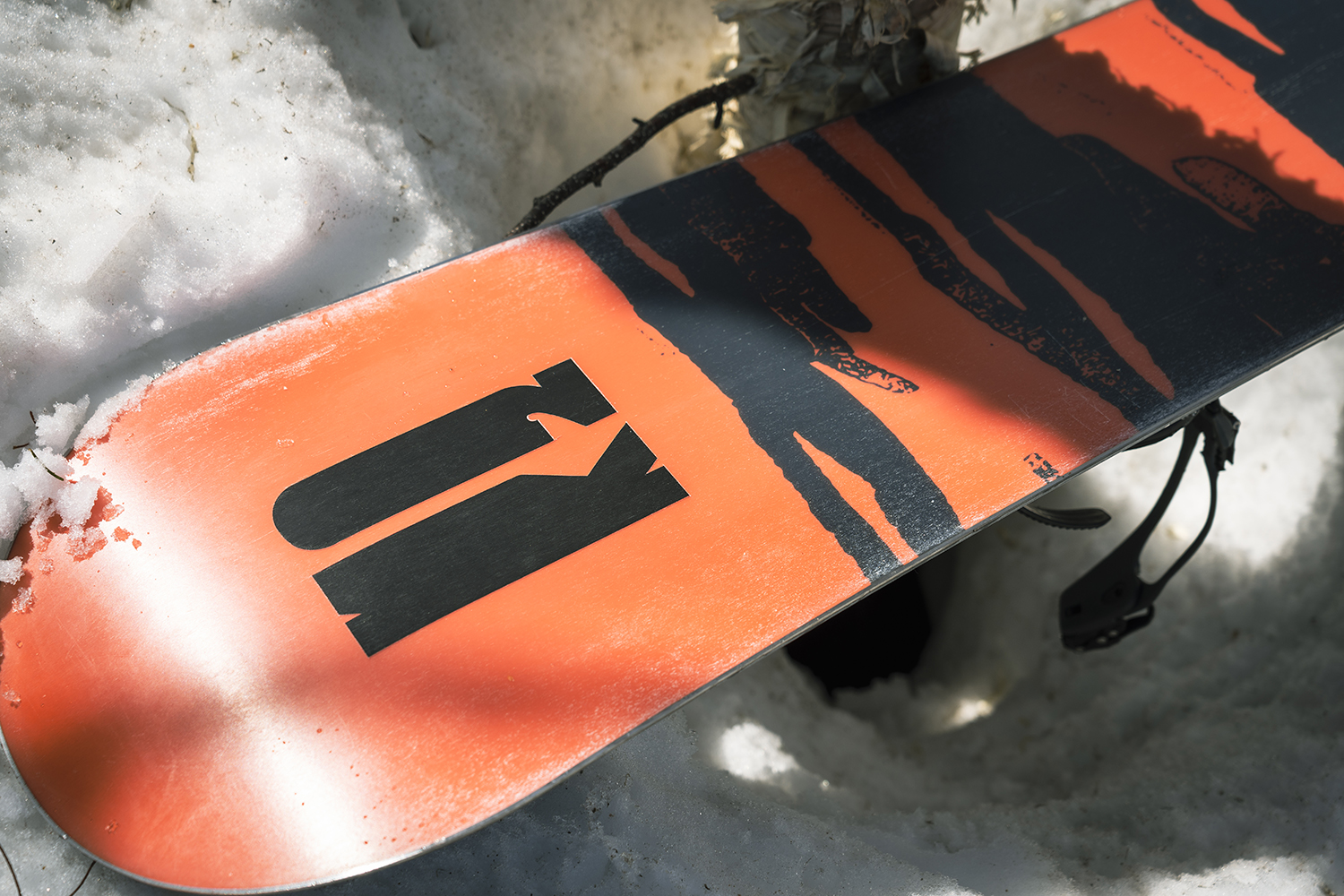 ▼Here is the movie linked to the article!
---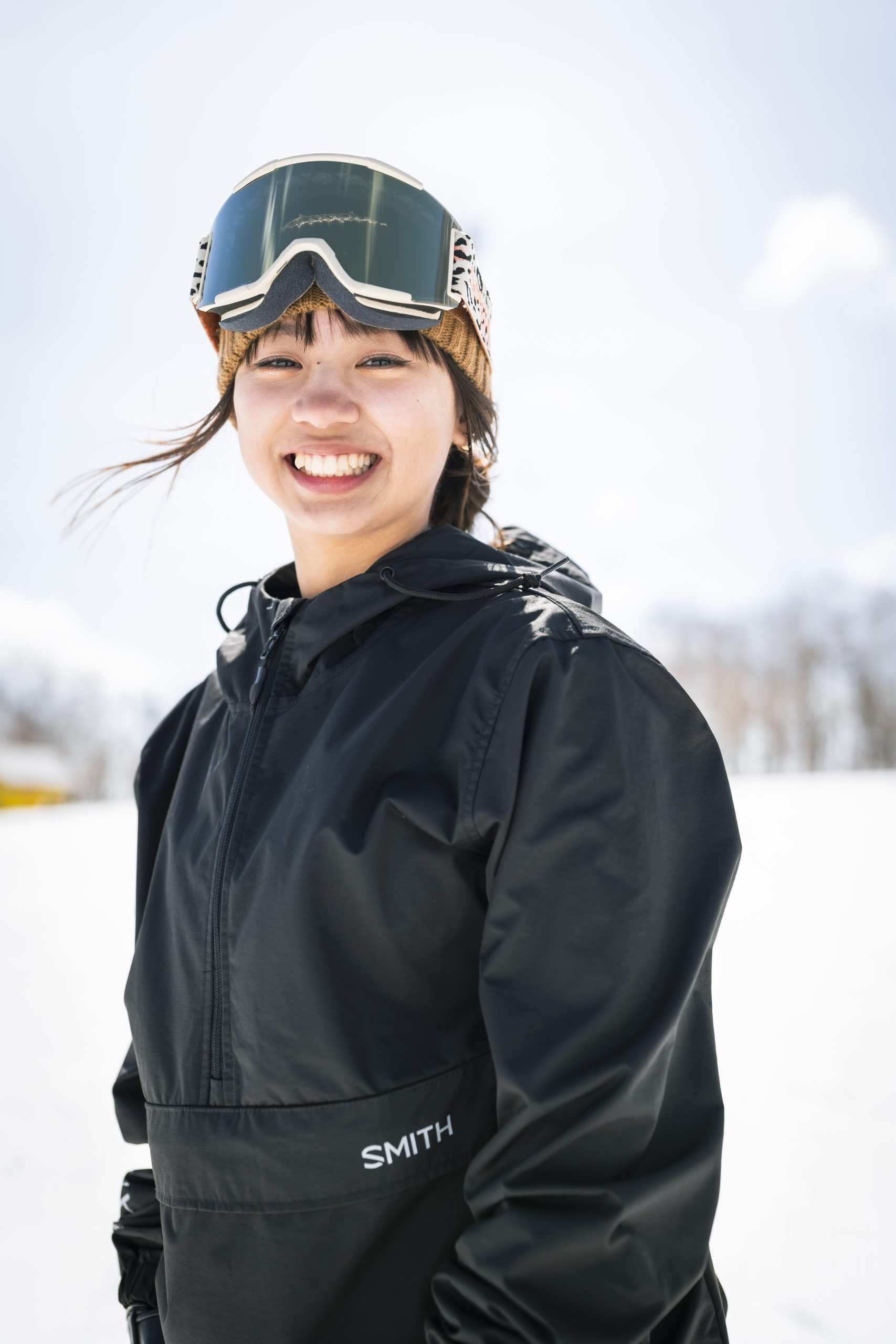 The power of K2's entry ladies model that surprised professional riders
The First Light, which K2 rider Ryo Kimura test rode, is a camber-shaped model with a twin-tip shape where the nose and tail are the same length.Unlike directional boards, the nose and tail are the same length, so it is easy to move left and right, making it suitable for women to practice turns.
We asked Kimura about his first impressions when he rode First Light for the first time.
"Beginners may find it difficult to handle if the board is too hard, but the first light has a soft flex, making it easy for women to turn around. It moves as you want in jumps, so it is good that you can skate your own way. Well, I tried to fly a kicker about 10m in this shoot, but there was no problem at all! On the contrary, it was quite good, so I'm honestly surprised.It's really amazing that a board at this price has such high performance. it's great".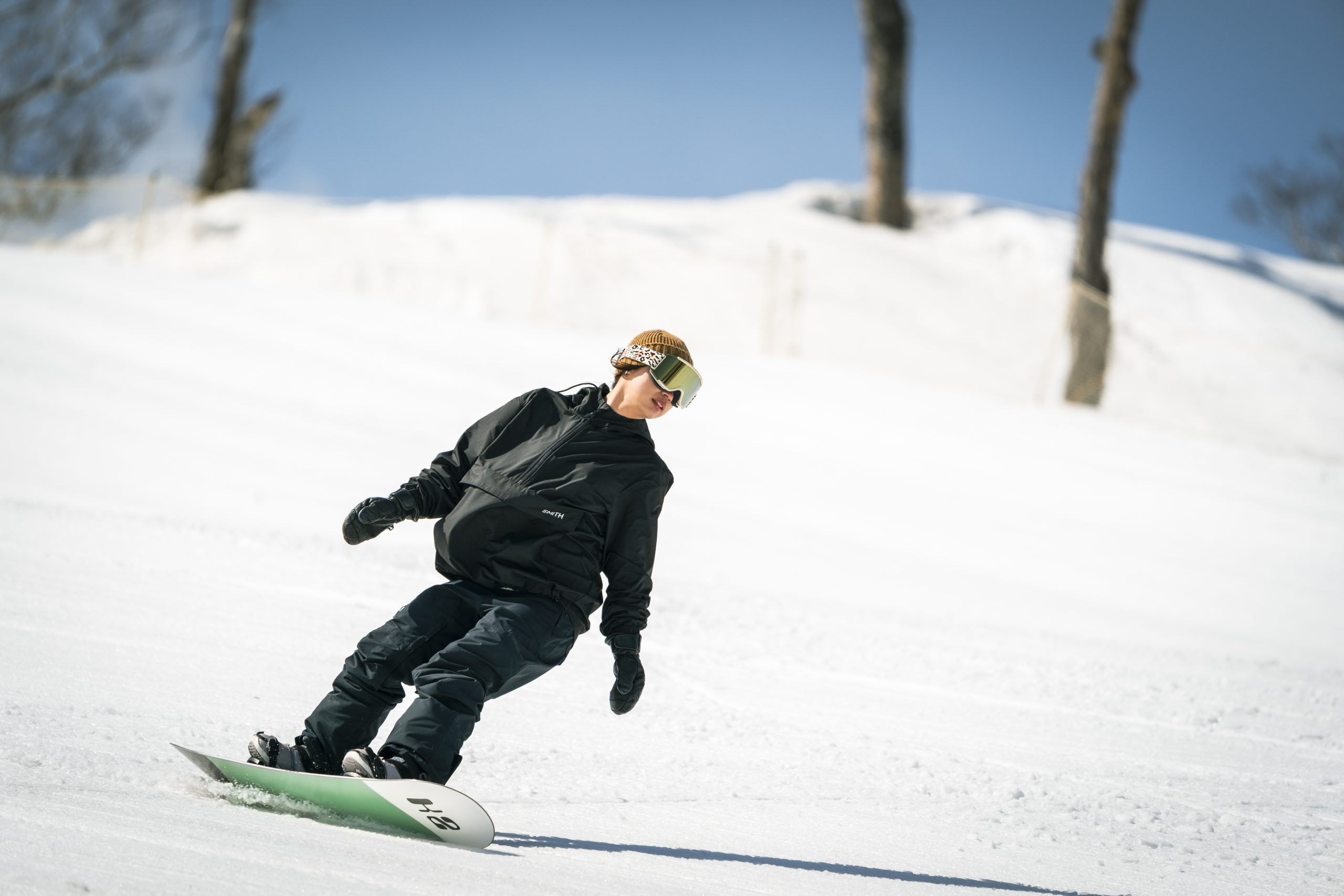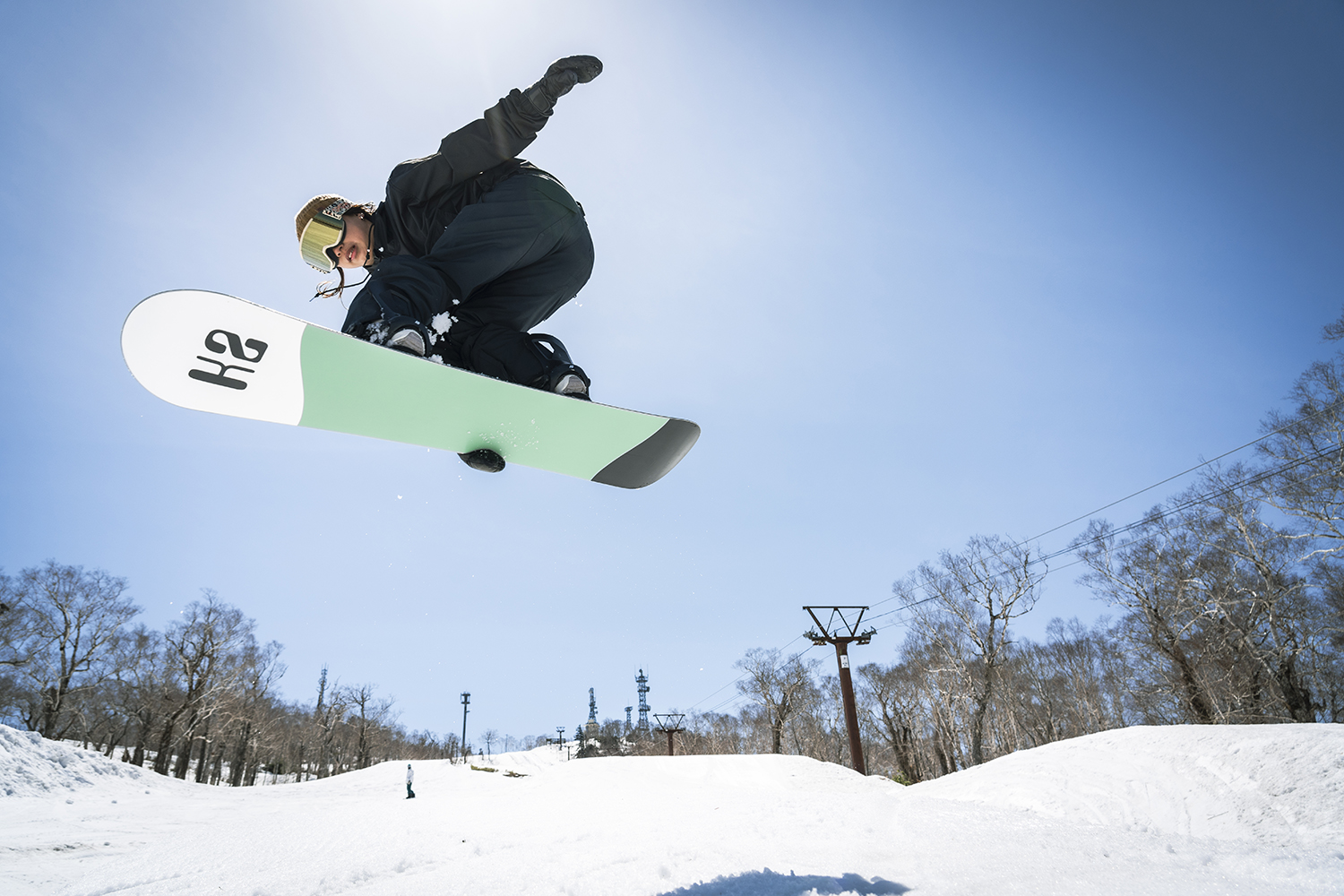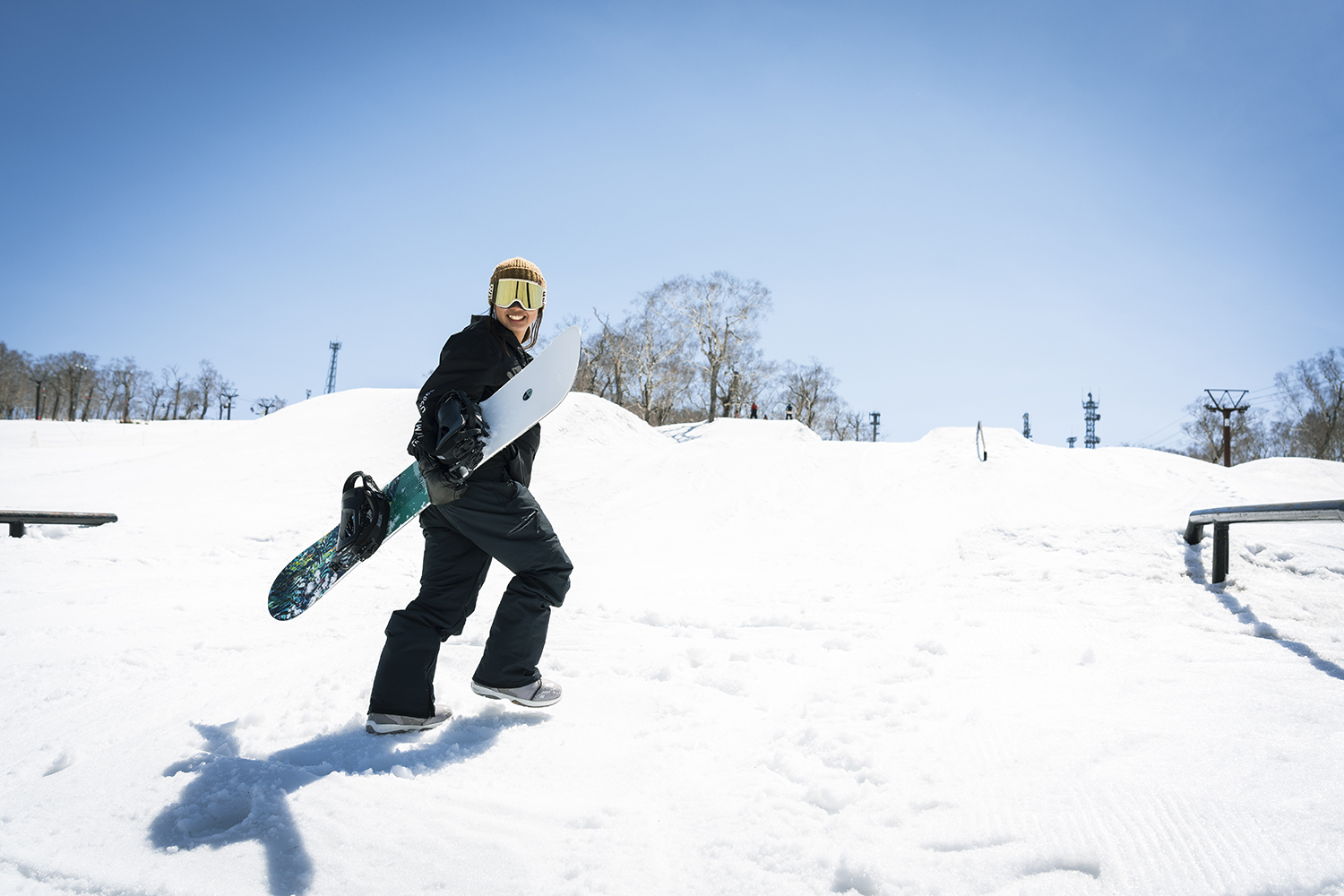 First Light is so talented that Kimura won the National Slopestyle Championship.With a design that eliminates waste, it is designed to demonstrate high gliding performance in any field, and it is also active in free runs on the slopes, jumps and jibs in the park, and powder on the side of the course.It's a well-balanced board that doesn't have a particularly weak field.
Also, like the men's standard camber, the foot is camber, but the nose and tail have rocker, so it assists easily entering turns.Since it has a twin-tip shape, it's fine if you put the bindings slightly on the tail side (rear side) and set back when skiing in deep powder.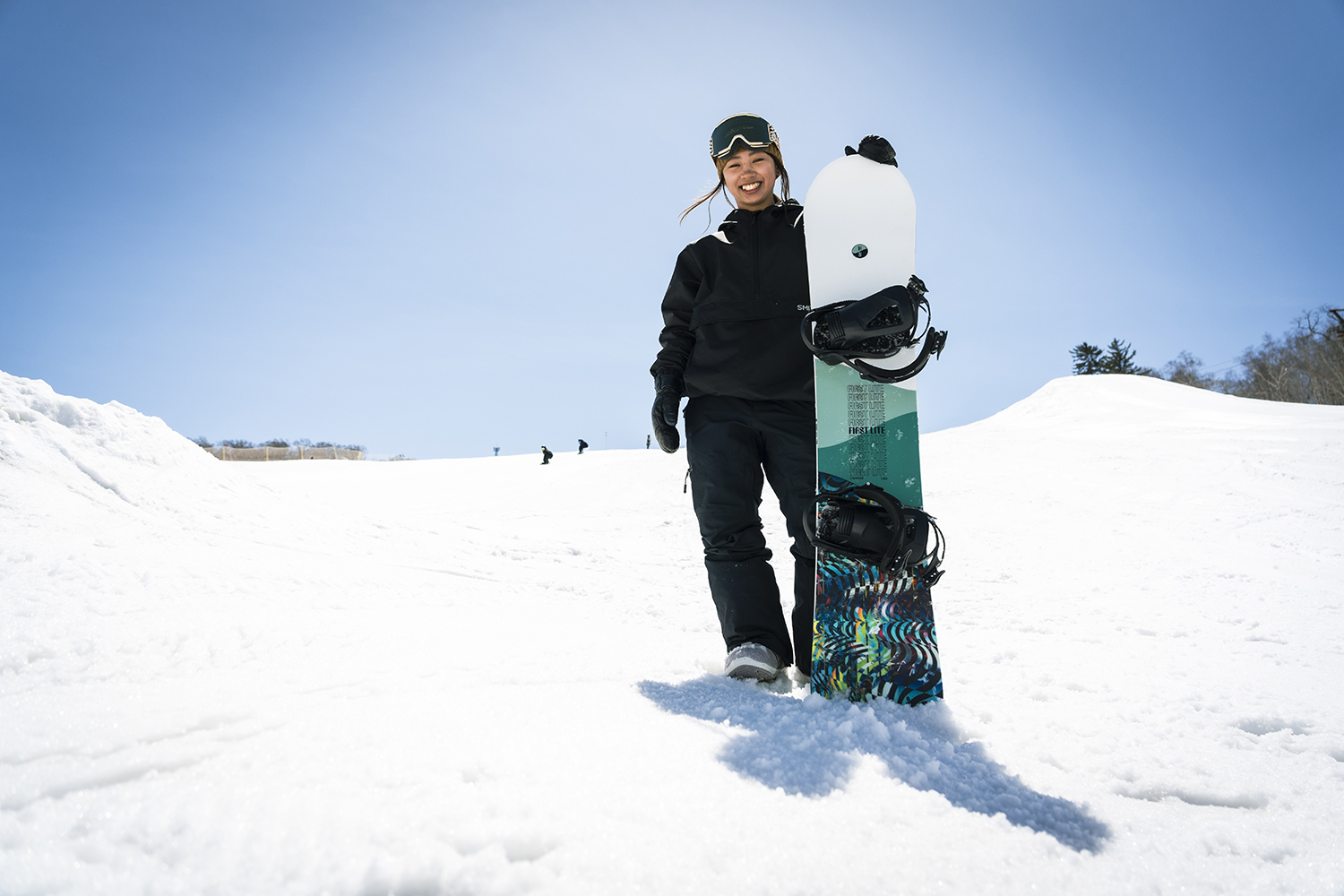 K2 SNOWBOARDING
FIRST LITE Camber
Use size: 142cm
Effective Edges: 111cm
Nose West Tail: 27.6/23.4/27.6cm
Sidecut: 7.3m
Size variations: 138, 142, 146, 150, 154 cm
Price: ¥ 57,200 (tax included)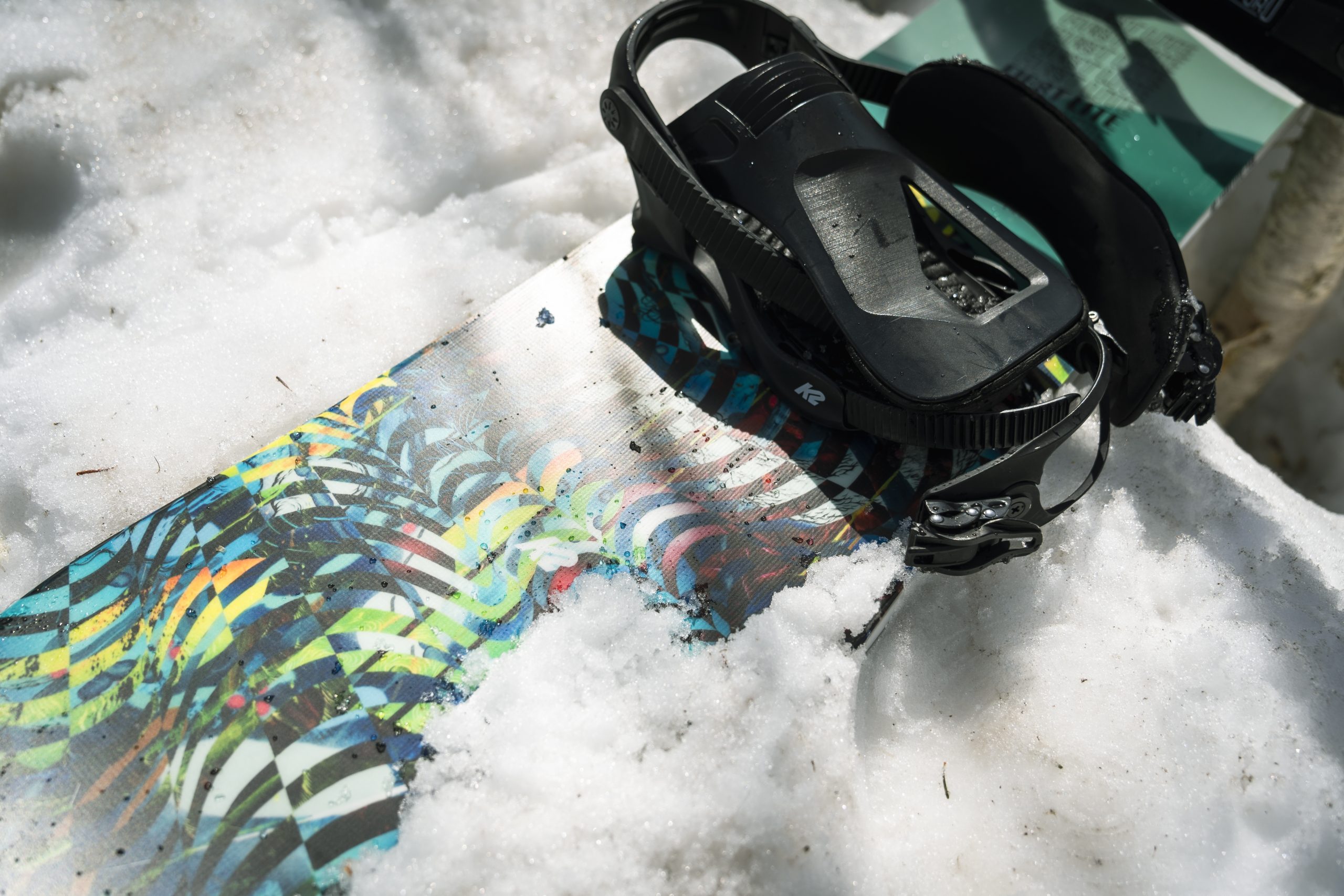 "Anything is fine as long as it's cheap" is actually a roundabout way to improve
You don't have to buy an expensive board when you're choosing a board for the first time, but it's common to find cheap, inferior products that are difficult to handle and slippery. There are boards like K2's Standard Camber and First Light that will definitely help you level up even with boards priced in the 5 yen range.If you're thinking about choosing your first board to enjoy snowboarding to the fullest this season, it's a waste to say, "Anything is fine as long as it's cheap."This is my first board, so I want you to choose it carefully and have the best season.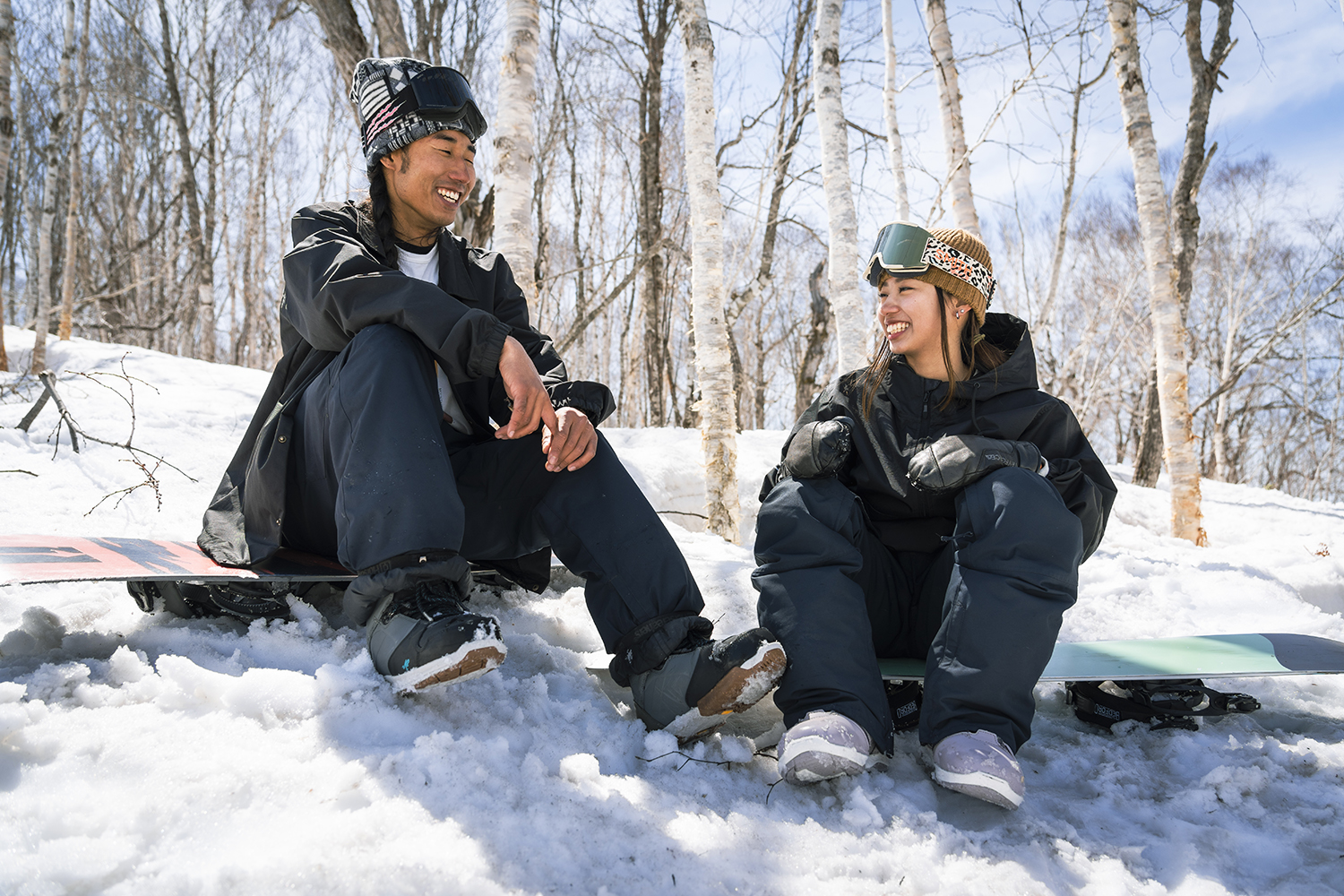 ▼Here is the movie linked to the article!
---
Click here for the digital catalog for this term.
▶︎K2 Japan Official Site
http://www.k2japan.com/
▶︎K2 Snowboarding stores
https://k2snow.com/ja-jp/stores
▶︎K2 Snowboarding Catalog Download
http://www.k2japan.com/catalog/22_23_K2_SB.pdf
▶︎K2 Snowboarding Instagram
https://www.instagram.com/k2.snowboarding/
▶︎K2 Snowboarding Japan Facebook
https://www.facebook.com/k2snowboarding.japan