Starting with the first "What's Up", a preview screening tour of Dirty Pimp's latest work "DP", which is the 1th work in this work, will be held.
During the 10 years, the members have matured, the number of young DP Kids has increased, and the range of images has expanded.
And each thought is connected, overlapped, and completed this work.
At the preview, you can feel the feelings that come from the works created by the members who are full of individuality.
Feel the hot stories and vibes and let's go snowboarding for the winter!
Check out the teaser as well!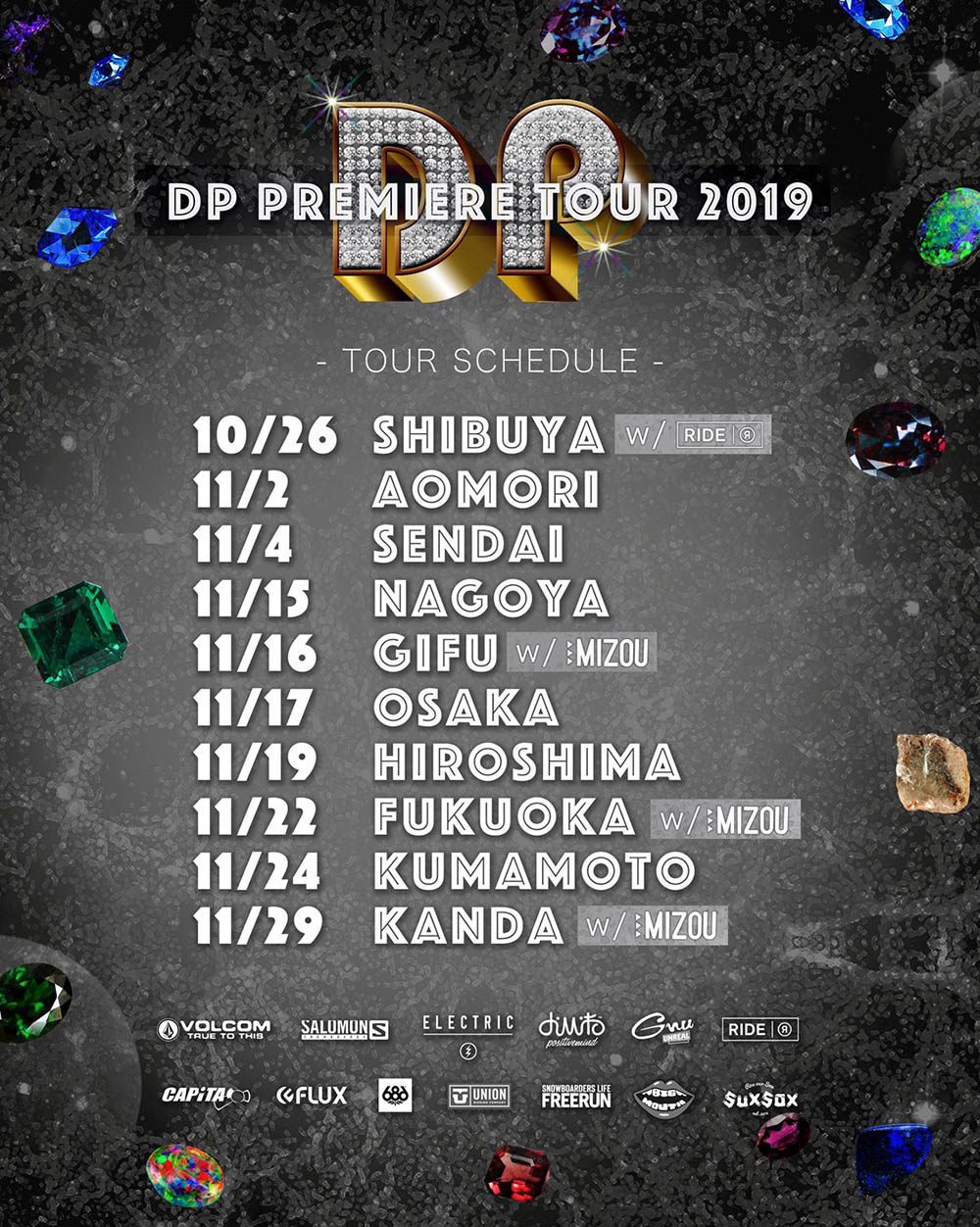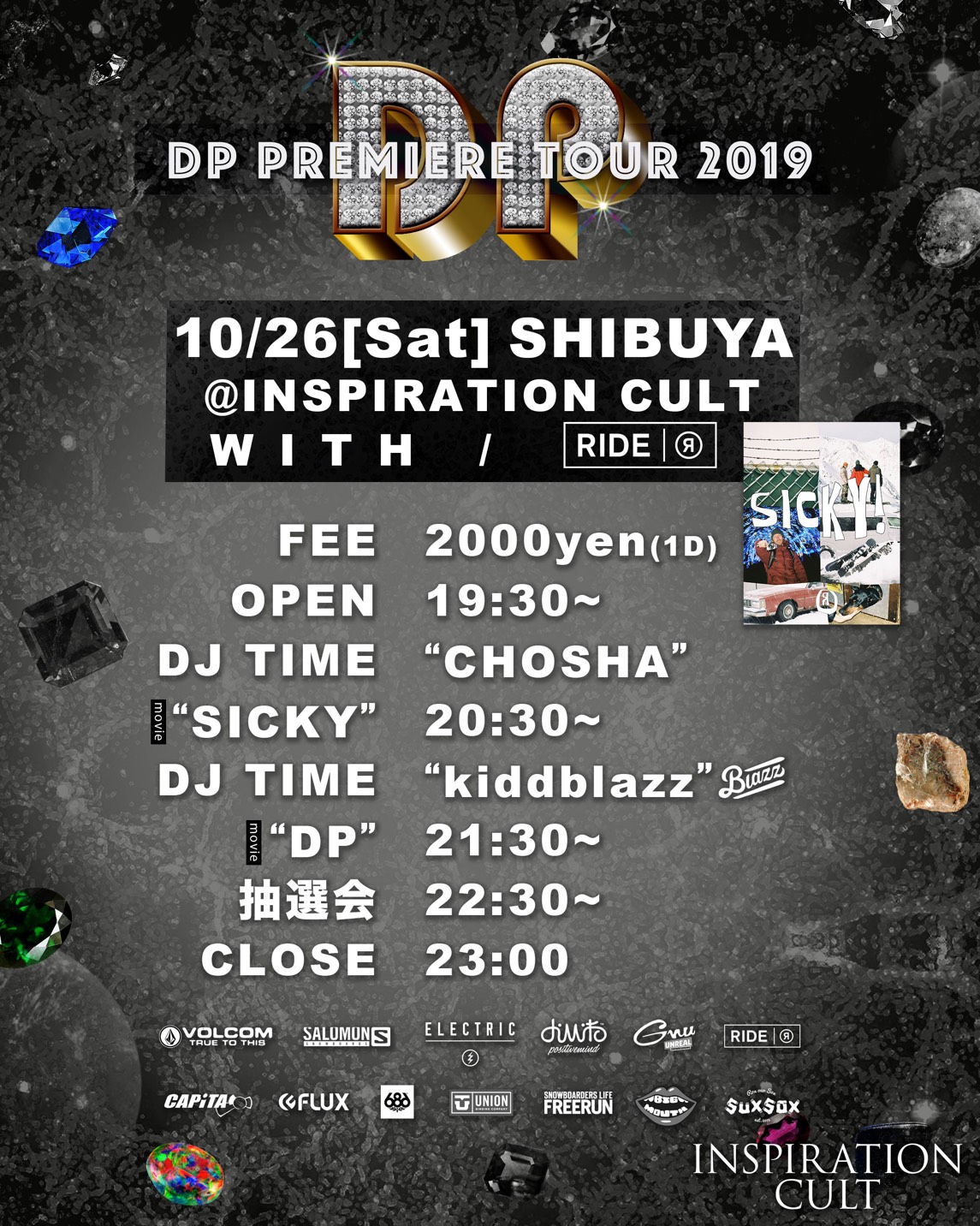 [Premier Schedule]
・ 10 / 26_Shibuya
・ 11 / 2_Aomori
・ 11 / 4_Sendai
・ 11 / 15_Nagoya
・ 11 / 16_Gifu
・ 11 / 17_Osaka
・ 11 / 19_Hiroshima
・ 11 / 22_Fukuoka
・ 11 / 24_Kumamoto
・ 11 / 29_Kanda
[Shibuya Premier Schedule]
19:30 OPEN
DJ TIME "CHOSHA"
20:30 "SICKY" screening
DJ TIME "kiddblazz"
21:30 "DP" screening
22:30 lottery
23:00 CLOSE
The pattern of the first shooting of this work last seasonFREERUN November issueBecause it is featured in
I would like you to read it in the preparation before the preview!