DAKINE develops items that are indispensable for snowboarders, such as gloves, backpacks, and clothing.It's a popular brand that every side-riding enthusiast knows, but now, DAKINE's gloves are attracting attention.In this article, we asked Toshiki Yamane, who leads the scene from mountain freestyle to street, and Ruki Tobita, who is active in the international competition scene, about the actual feeling of using the glove.What kind of product is the ultimate glove that they are satisfied with?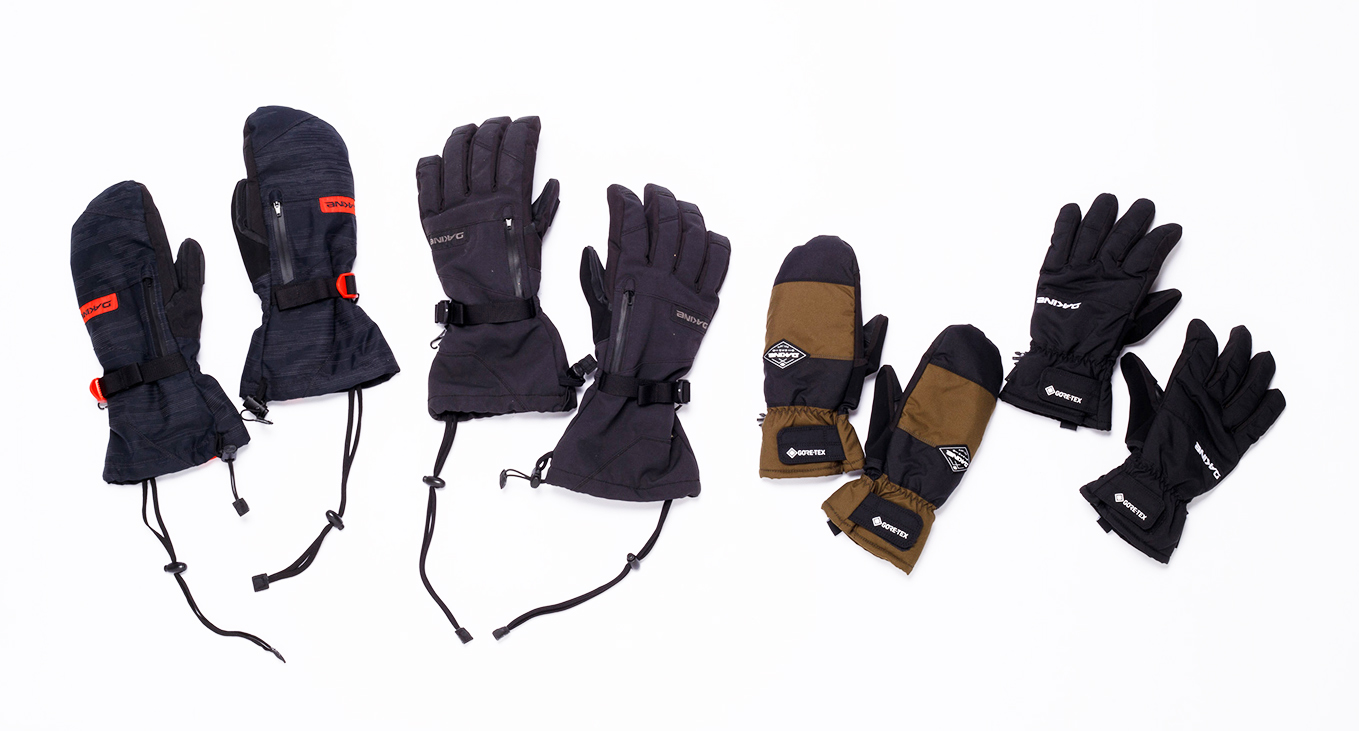 DAKINE's representative glove "TITAN" and Japan limited model "SATURN"
The world's best-selling DAKINE model "TITAN" keeps the warmth at hand for a long time with a layer of insulation finished with the optimum structure of GORE-TEX + Gore Warm technology.A material for the palm that maintains a strong and delicate feeling.Also, put a hand warmer on cold days and use it as ventilation on warm days. Zip on the back of your hand.It can be said that it is a glove equipped with all the functions required in snowy mountains, such as the equipment of goggles wipers that remove snow and water droplets attached to goggles.A 4-way stretch with a touch screen function is used for the inner, making it even more comfortable to use than before.
On the other hand, "SATURN" is a glove limited to Japan created by the joint development of Japan with the DAKINE global team. Developed in collaboration with a product team in Portland, Oregon, triggered by a voice from a Japanese shop saying "I want high quality gloves that are perfect for Japanese people with thin wrists and small palms."By studying the shapes of Japanese fingers, palms, and wrists, aiming for the best fitting, and using GORE-TEX as the material, the ultimate glove was completed. When you pass your finger through the SATURN mittens type glove, the inside has a five-finger structure.This creates a fit that feels like a finger type, and realizes a hybrid feel that condenses the good points of the mittens and fingers.Every year, we predict and select trend colors in Japan, so it's understandable that they are popular.It can be said that it is a Japanese-only glove that can be used all-land from free runs on the slopes to parks and backcountry.
Both of these models can be purchased for about 1 yen, so I would like to add that the cost performance is high for the buyer.So how is it comfortable to use?From here, I asked Toshiki Yamane and Ruki Tobita, who are actually using those gloves, about their feelings of use.

TITAN with the warmth that Toshiki Yamane can rely on in Hokkaido
"It can be used at all in Hokkaido in the midwinter, so if you want a certain warmth, definitely choose TITAN. Of course, because it is GORE-TEX, it is unlikely to get wet. Also, when you do a bittery turn, your hands are on the snow surface. But with TITAN, it's hard to tear and it's quite durable. The zip on the back of the hand can be used for various purposes such as ventilation, but in my case I open it when I dry the gloves. Also, my thumb. It has something like a wiper on it, and after a solid powder bath in Hokkaido, it instantly removes the snow from the goggles that can't be seen, so I use that a lot. There are times when the snow gets cold and turns into ice, like "boots don't fit in the vine properly". Even in that case, you can use the wiper to remove the ice. The fingertips of the gloves. It's convenient because the material is soft and the ice doesn't come off well. That may be my original usage. The inner that comes with it is in good condition, and the fabric of the fingertips has changed so that you can operate the smartphone before. The inner fabric is thinner than that, and the fit of the hand is better.
I use both mittens and fingers properly.Use mittens when skiing on the slopes and fingers in the backcountry.After all, it is difficult to use a shovel with a mittens.When I have to work in the mountains, I give priority to five-finger finger gloves.
I think that I can make a self-assertion with a lot of freedom, such as doing videos and participating in contests if there is a field of specialty.Above all, I want to cherish the movie culture of snowboarding, so this winter I want to make it a season where I will leave full-part images firmly while aiming for opportunities to go abroad.While collecting the video material, I'm thinking of creating my own YouTube channel and putting out something like a daily record.While publishing a short movie like "I was able to have a session today" on YouTube with people who usually do not slip on the slopes, if you leave a good video, it will become the material of the full part.I was wondering if I could do a fun snowboarding too.I feel like I can connect with various things by doing YouTube that I shot and edited by myself, so I'm looking forward to this winter. "Toshiki Yamane
Toshiki Yamane Instagram accountClick here for more information.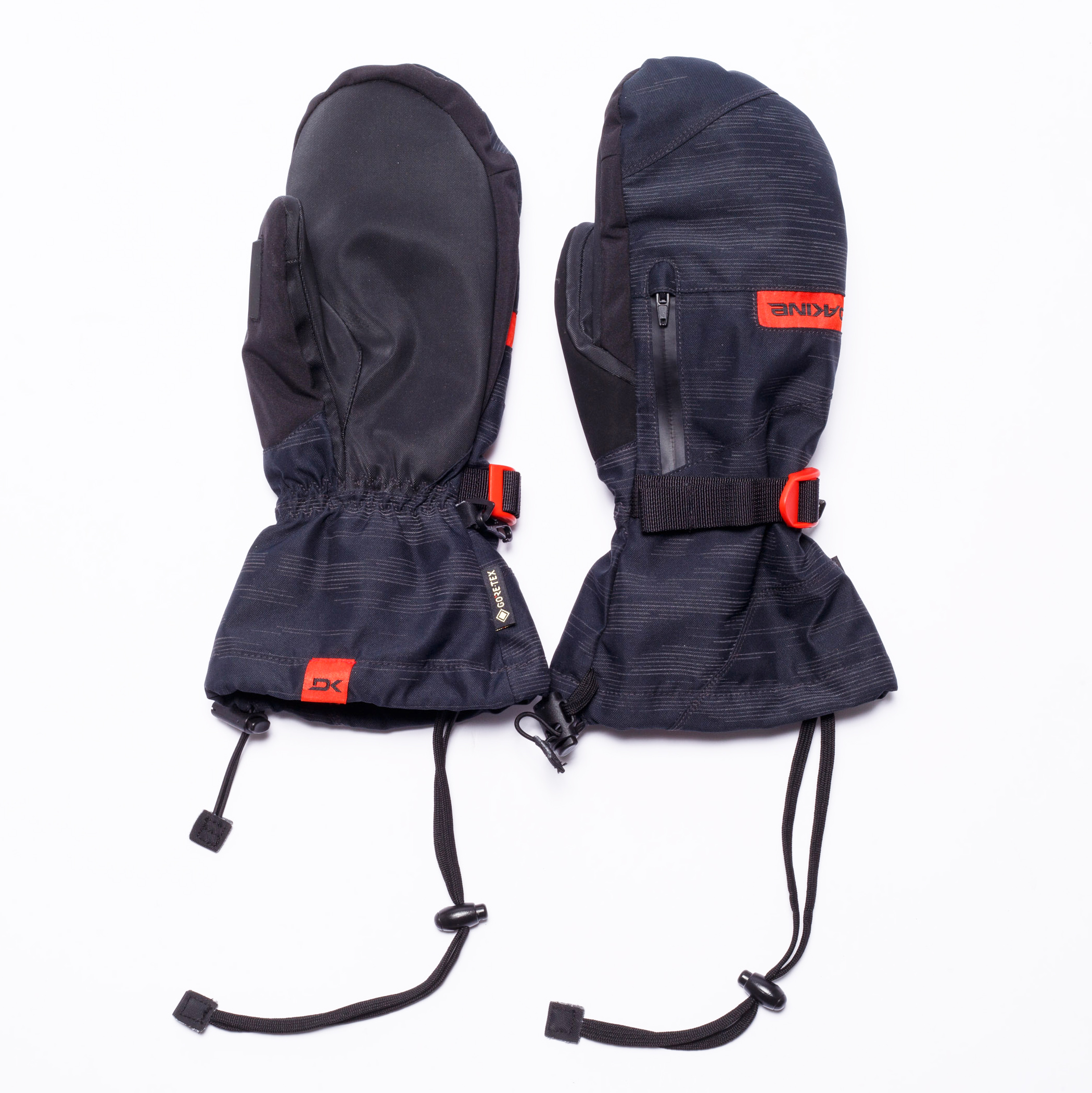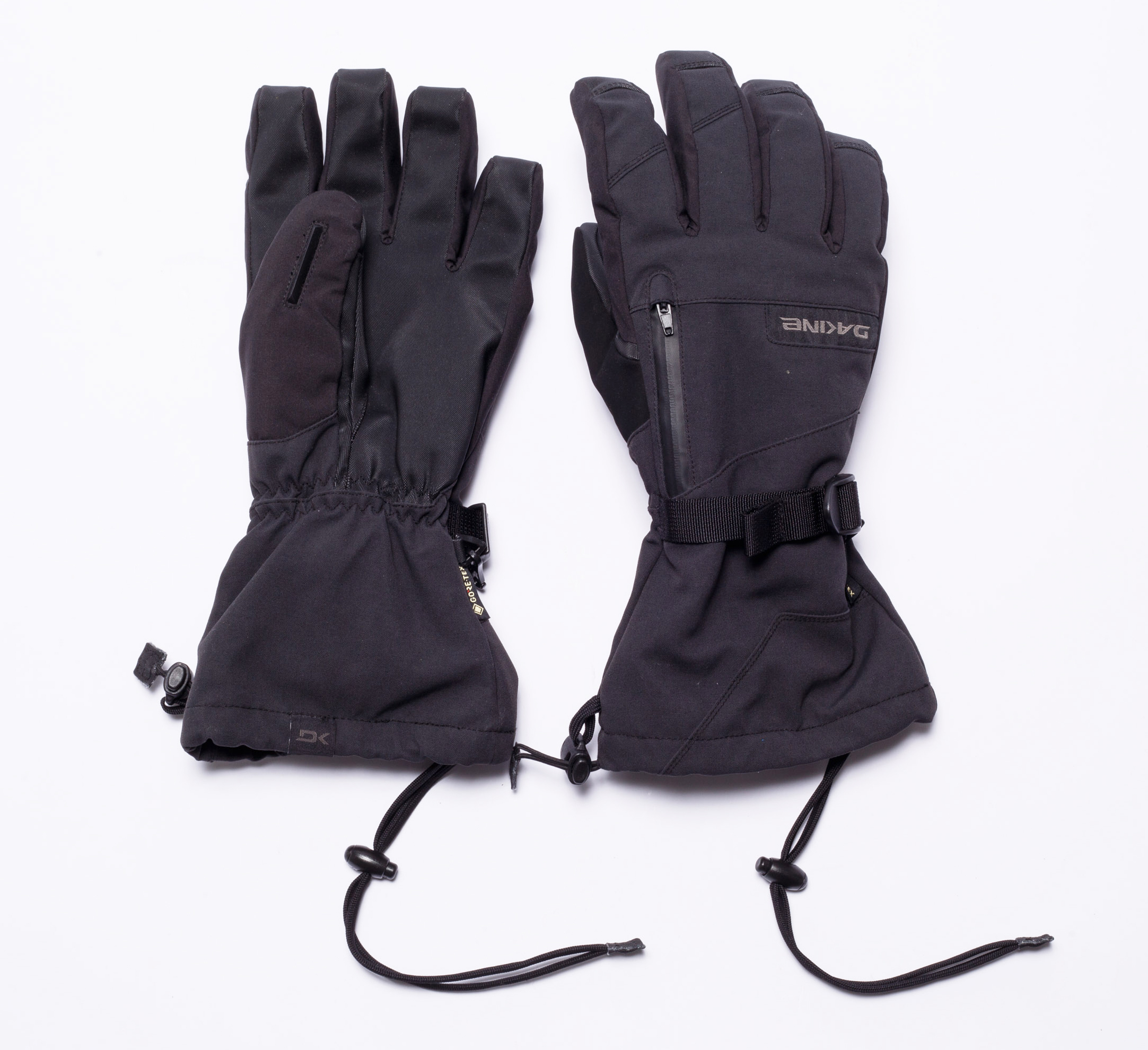 DAKINE
TITAN GORE-TEX MITT (top) / GLOVE (bottom)
COLOR: FLA (top), BLK (bottom), CAR
SIZE: S ~ XL
PRICE: ¥ 10,780 (tax included)
TITAN product pageClick here for more information.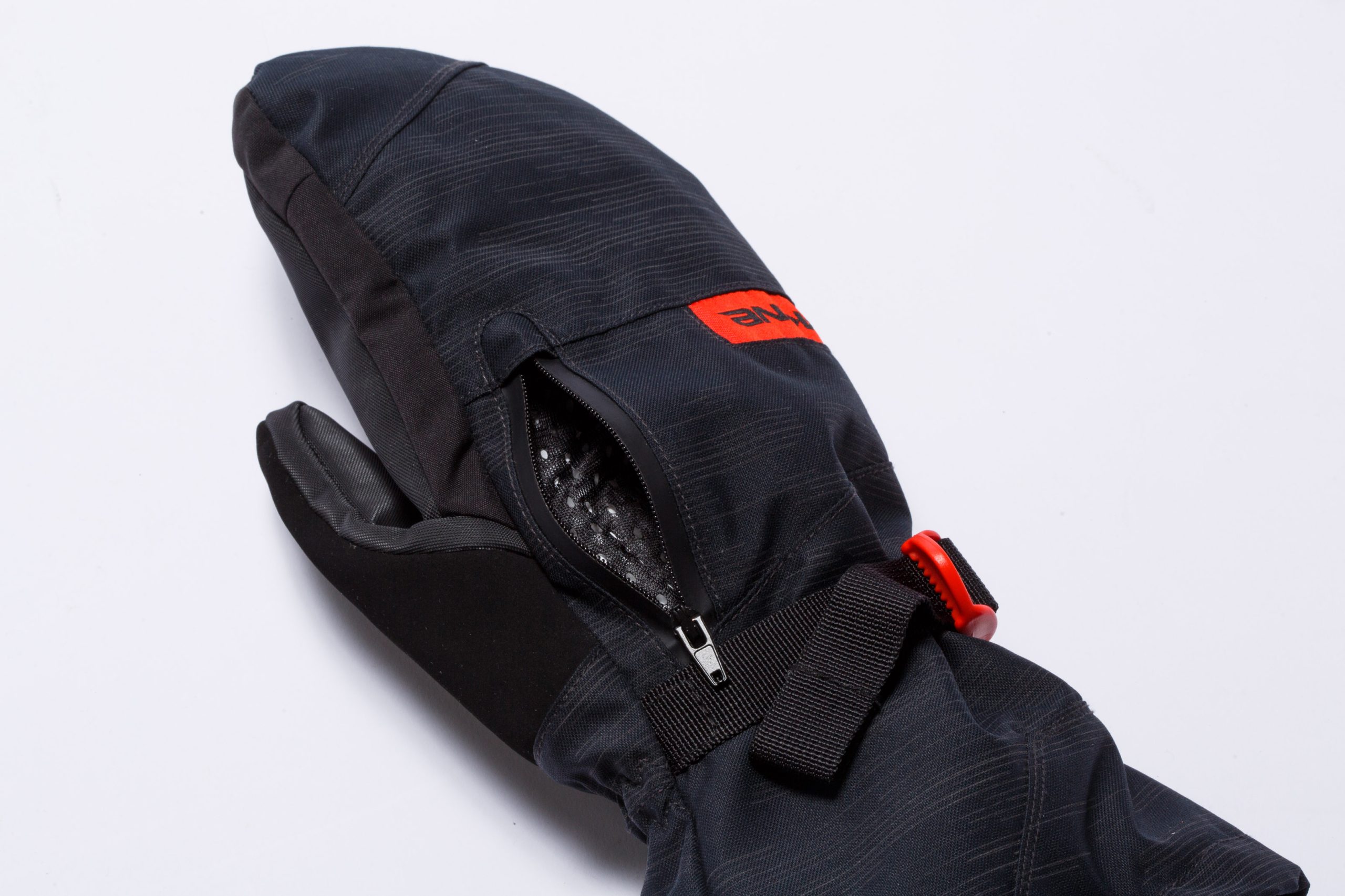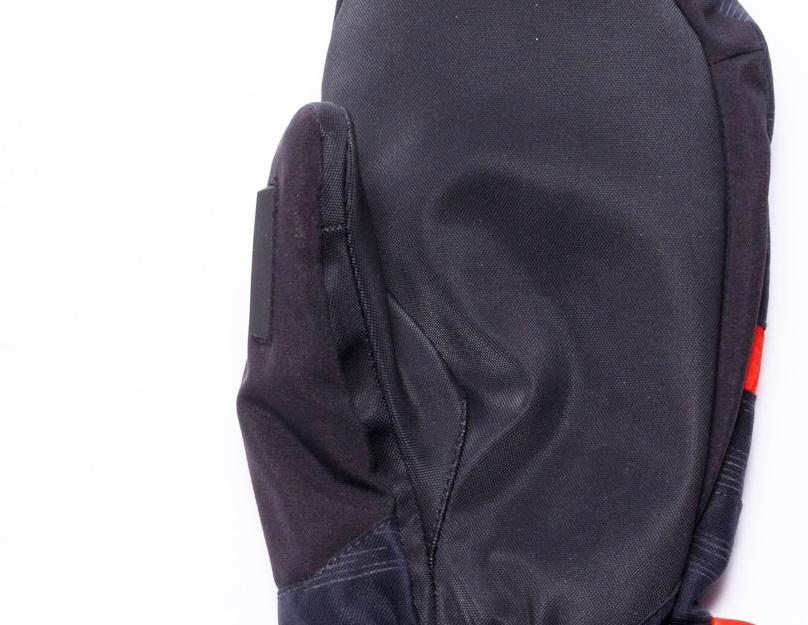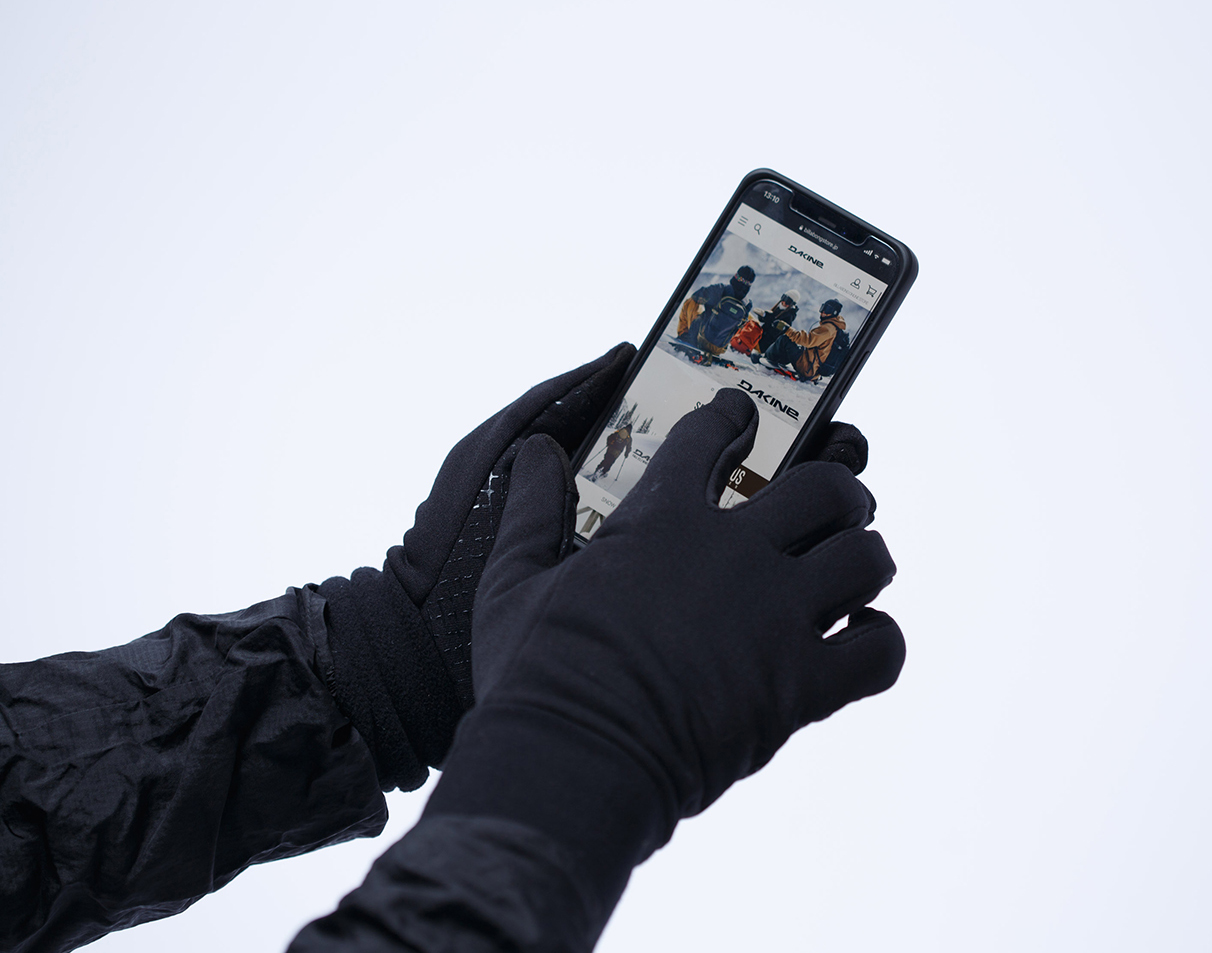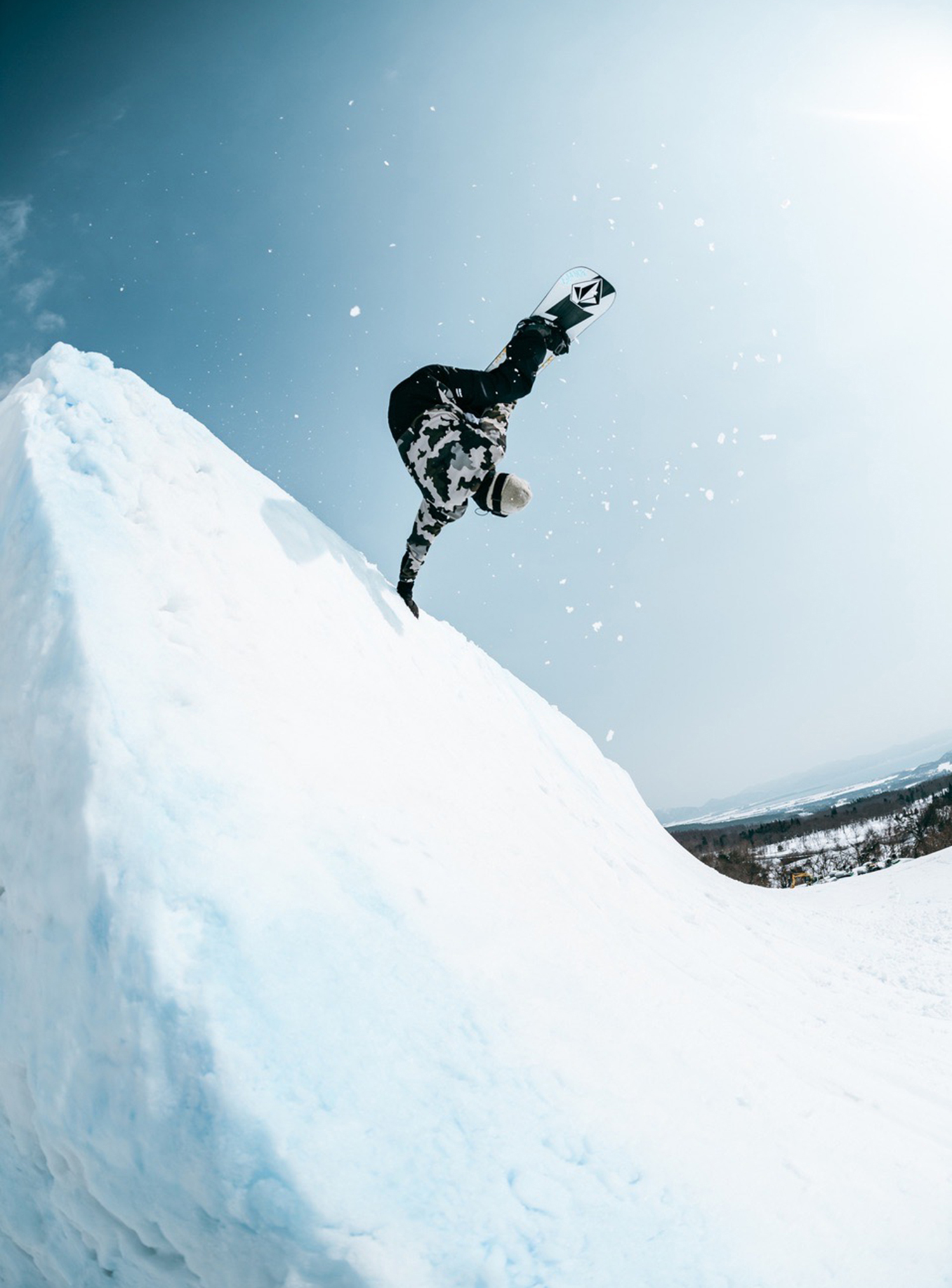 Ruki Tobita presses the taiko stamp when the board is easy to grab with a grab SATURN
"The mittens of SATURN have five fingers inside the glove. It's easier to move than a normal glove, or it fits in your hand and is easy to handle. It looks like a normal mittens. However, since the inside is divided, I feel that it is easy to grab the board firmly. Besides, since SATURN is Japan Limited, it is made according to the size of Japanese hands, so it is a little more than other models. The impression is that it is small, or the fit is excellent. The material is GORE-TEX, so there is almost no worry of getting wet, and in fact it did not get wet at all. I'm using it in various countries because I'm fighting overseas in the contest, but I didn't mind the cold at all, so I think it has great heat retention. This glove, the touch screen of the smartphone as it is It seems that you can operate it. Of course, I don't think you can do detailed work, but its function is also good.
In my case, I usually use the mittens type.The five-finger type has a better fit, but I have a preference for using mittens.The mittens look better and are warmer.Also, as I mentioned earlier, the inside of the glove is divided into five fingers and it is in good condition, so there is no problem with the fit.
This season's activity is to make a mark in the World Cup right now.I've been practicing well, so now I'm feeling a little better, but the condition is getting better.The goal for this season is to do 5 (A-Teen) with 1800 horizontal rotations on the big stage of Big Air.I was able to make the front side once by practicing in the actual mountain, so I would like to prepare for it so that both the front and the back side can be decided firmly in the actual production. "Ruki Tobita
Ruki Tobita Instagram accountClick here for more information.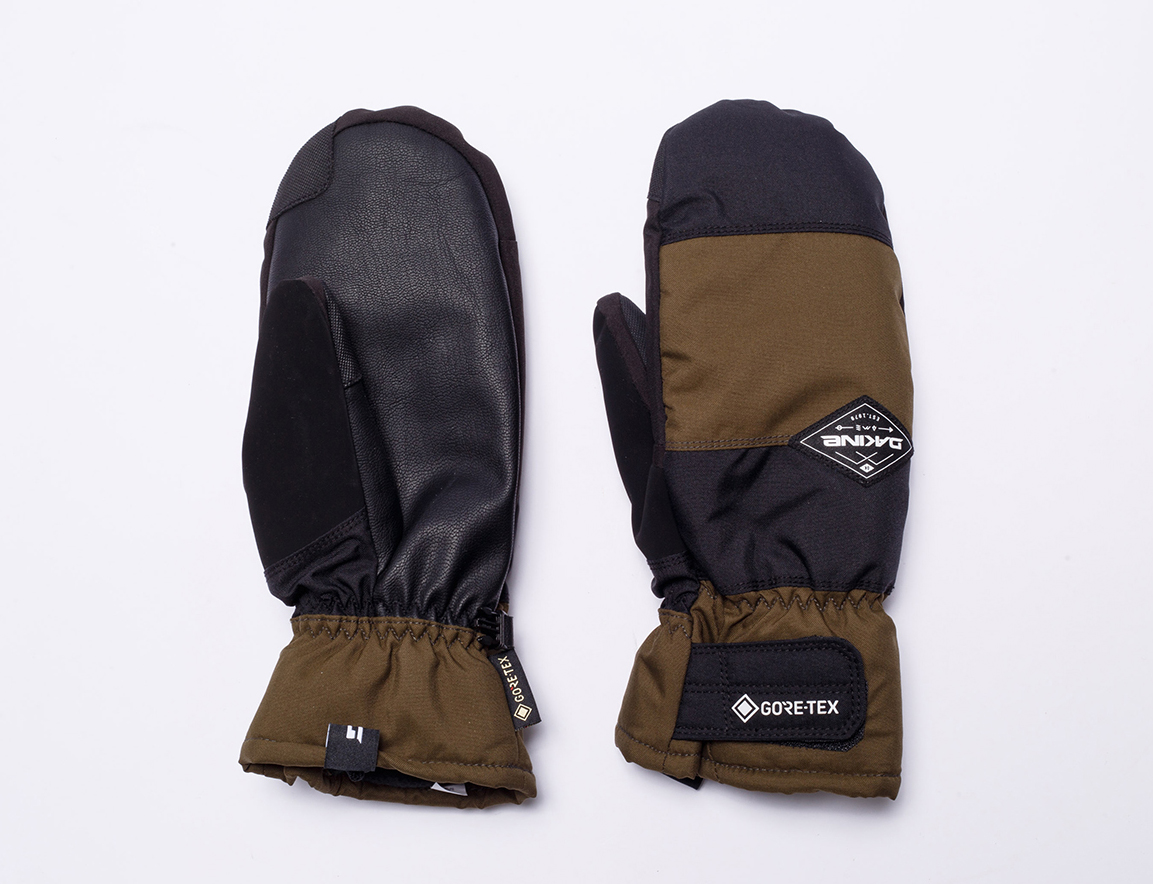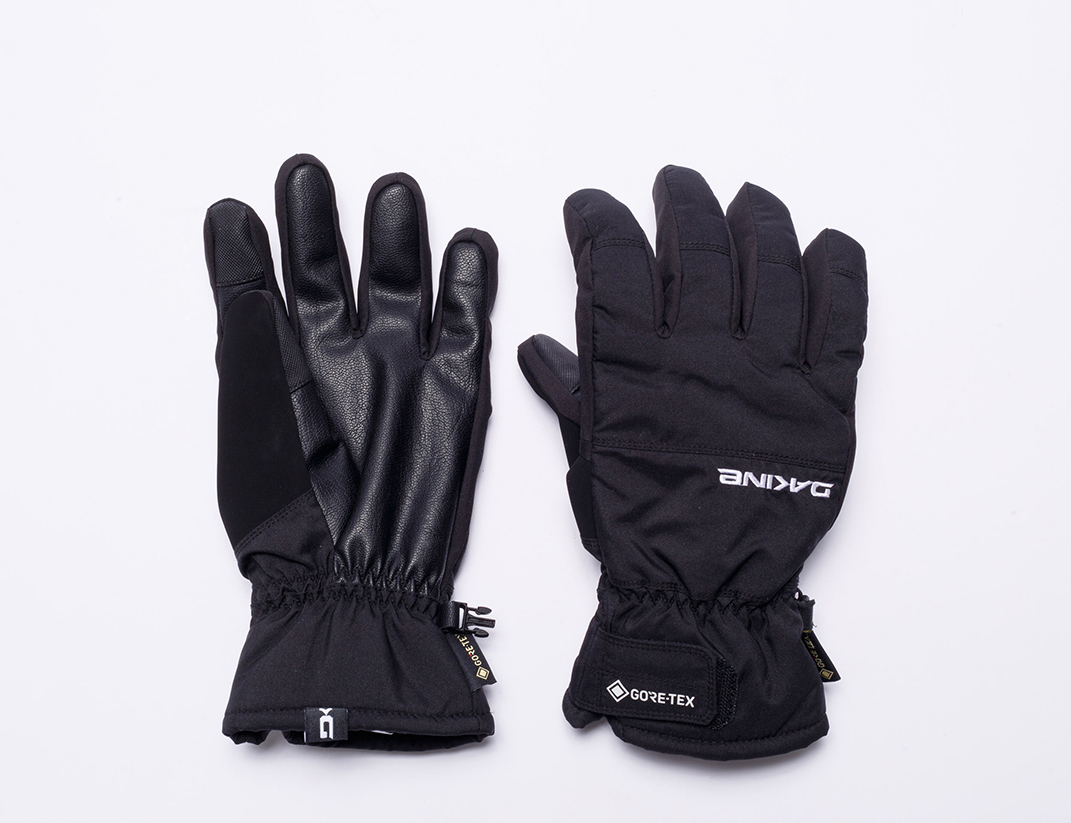 DAKINE
SATURN MITT (top) / GLOVE (bottom)
COLOR: BLO (top), BLK (bottom)
SIZE: S ~ XL
PRICE: ¥ 10,450 (tax included)
The SATURN product page isClick here for more information.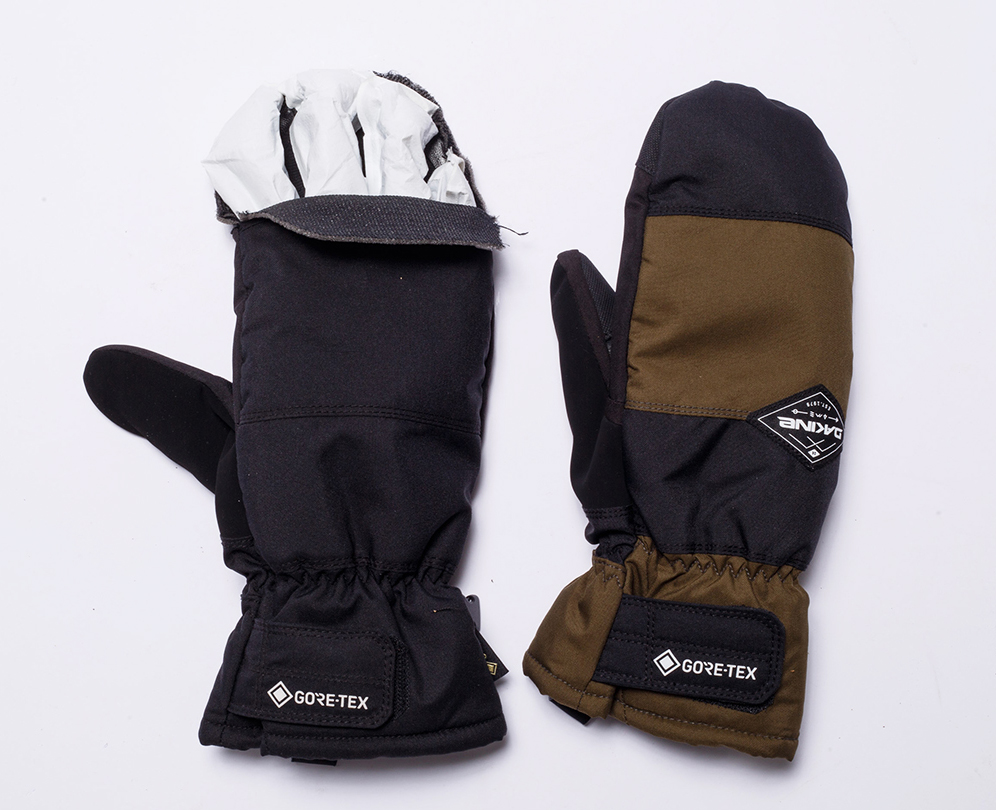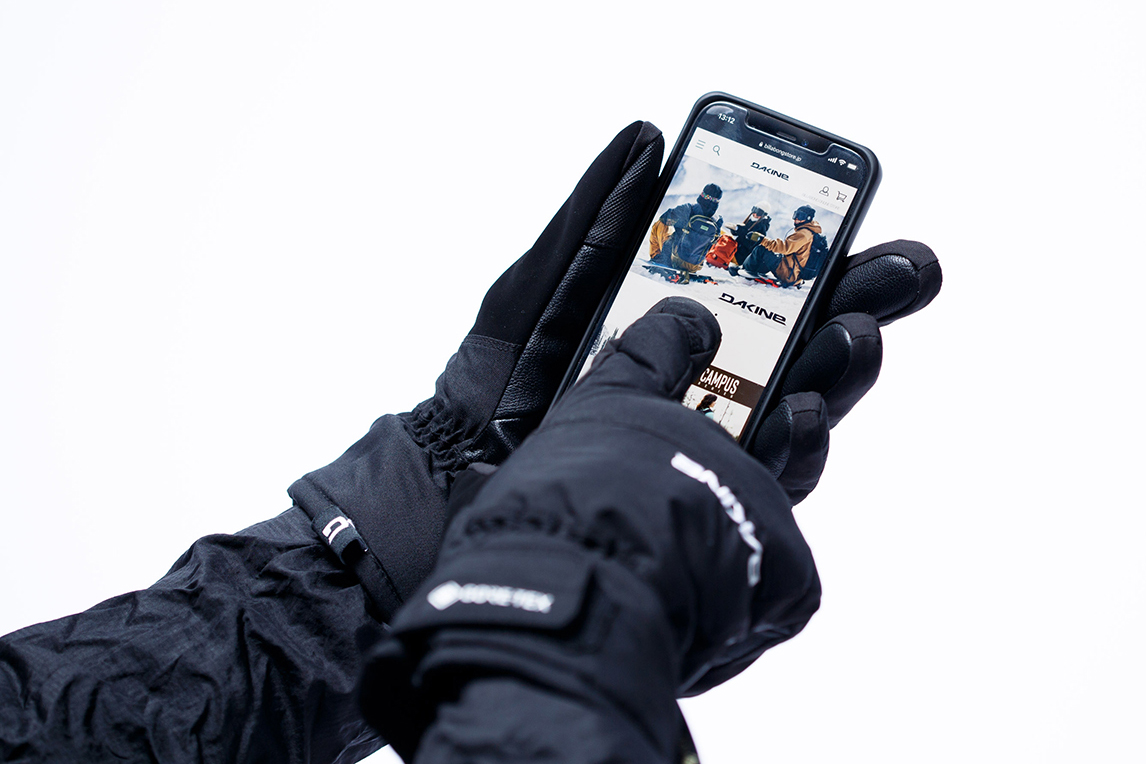 ---

DAKINE
The official website isClick here for more information.
Official Instagram accountClick here for more information.