Coif End of Season 2016
The season is finally over, and the last column of this season is about a spring snow mountain session such as the Coif crew last season.
Photo & Text: Gian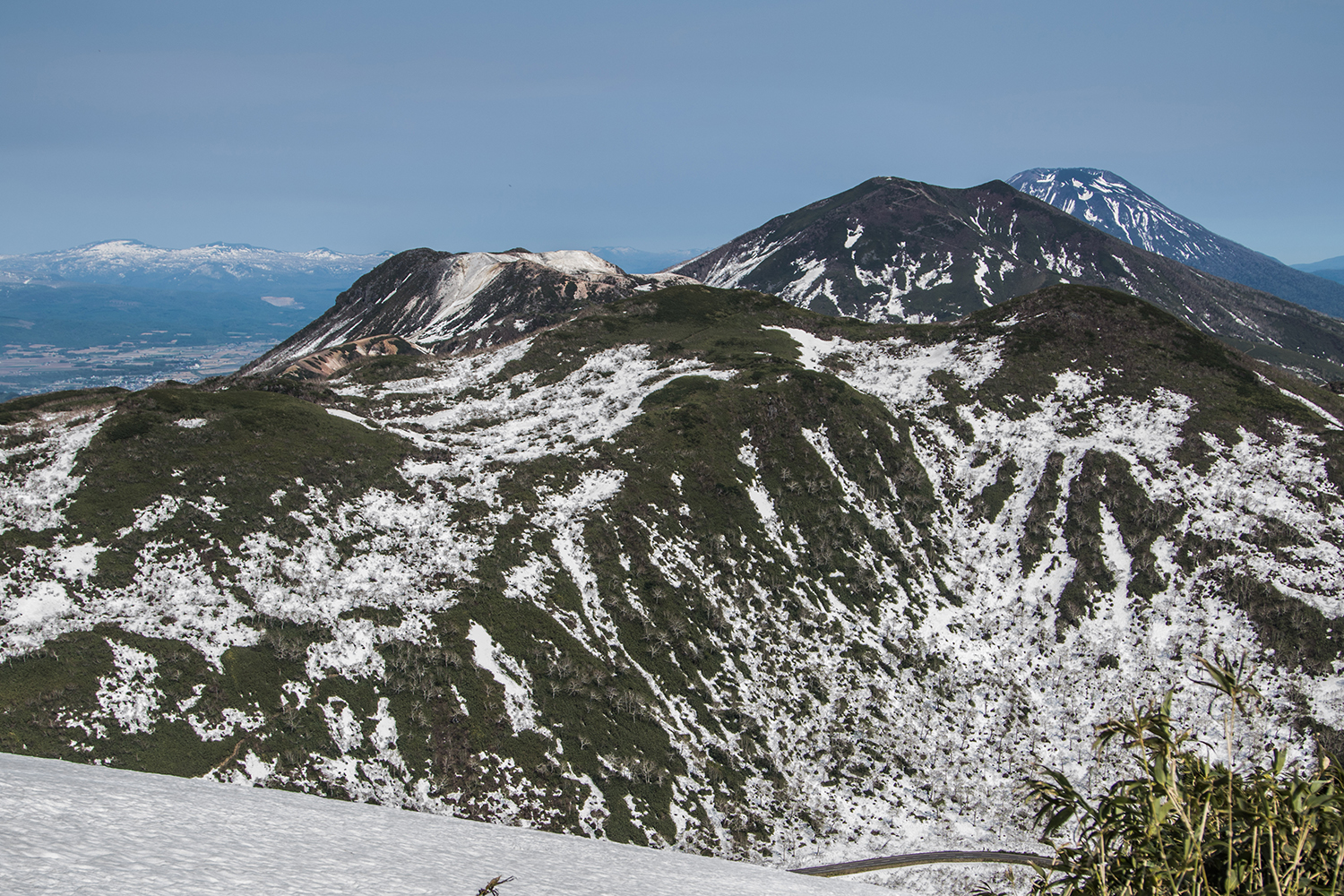 The time is early May, when Hokkaido is also getting excited with events that are almost unrelated to snow, such as Golden Week, and a phone call from Boss Takaharu Nakai of Snowboard web Media "coif". "I'm going to have a slip-off party next time, so why don't you come if you have a free schedule? But I don't know if there is snow, so I'm planning to shoot loosely because it's delicate. This is a great opportunity for me, who had just started.There was no option not to go because of the desire to go to the mountains. Two replies decided to participate in the Coif meeting.
On the day of the event, we will meet Yusaku Horii in Sapporo and head to Niseko, where we plan to shoot.Last season, I met everyone at Ruiki Masuda's house, which was in the area around Niseko.This time, Nakai-kun, Yusaku-kun, Ruiki, and Fumio-kun (Fumio-kun) have gorgeous faces, and Kiyo-kun of Filmer and Sakamoto-san, who is a drone user, are accompanied by a loose shooting team.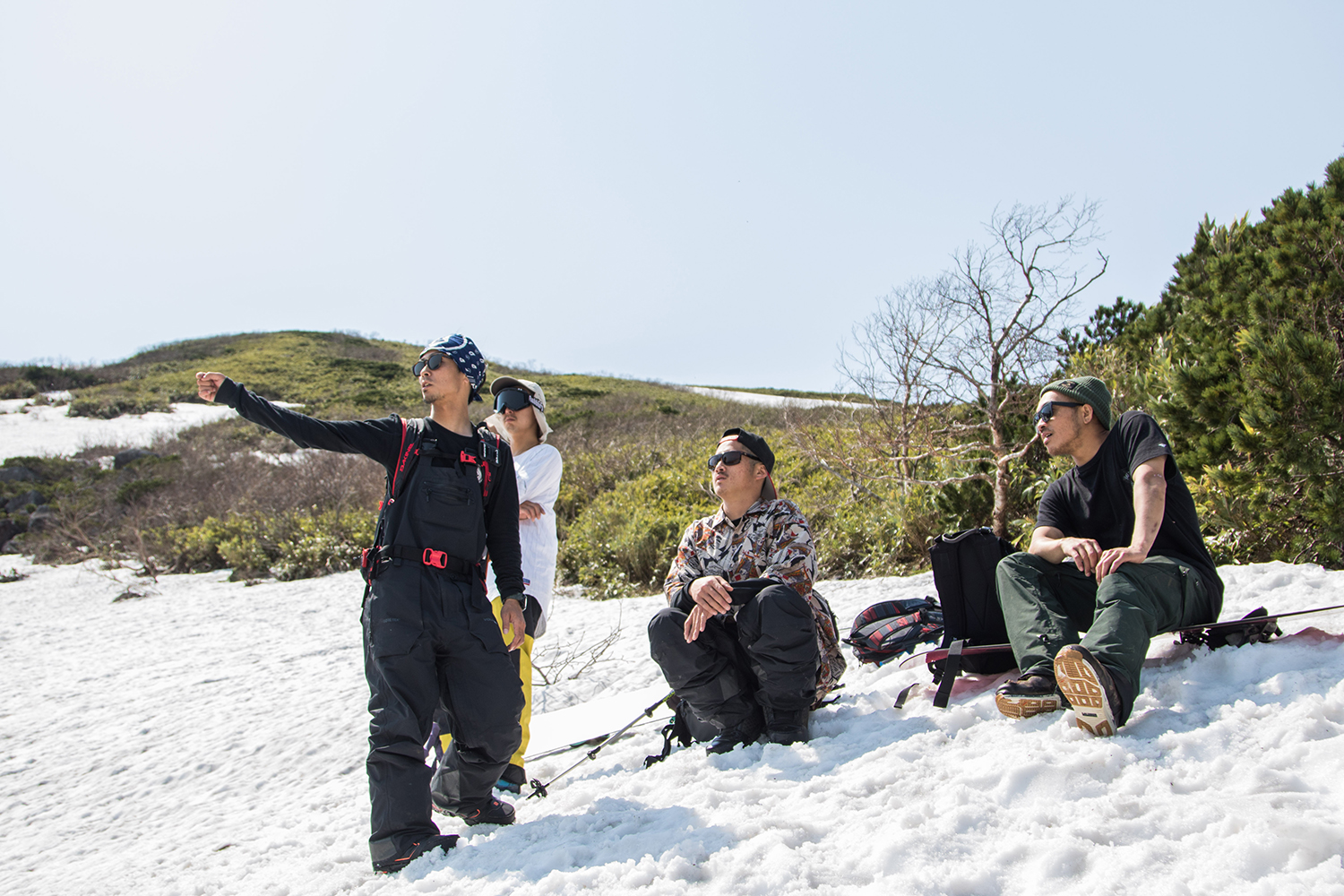 Due to the influence of spring and the warm winter of last season, there is little snow on the mountains, and there are only a limited number of points where you can hike up and slide.He stopped the car, looked at the mountain, and said, "I think I'm going to slip around that area," and started climbing in a perfect style.However, when I reached it, it was quite difficult.Nature doesn't let you do what you want.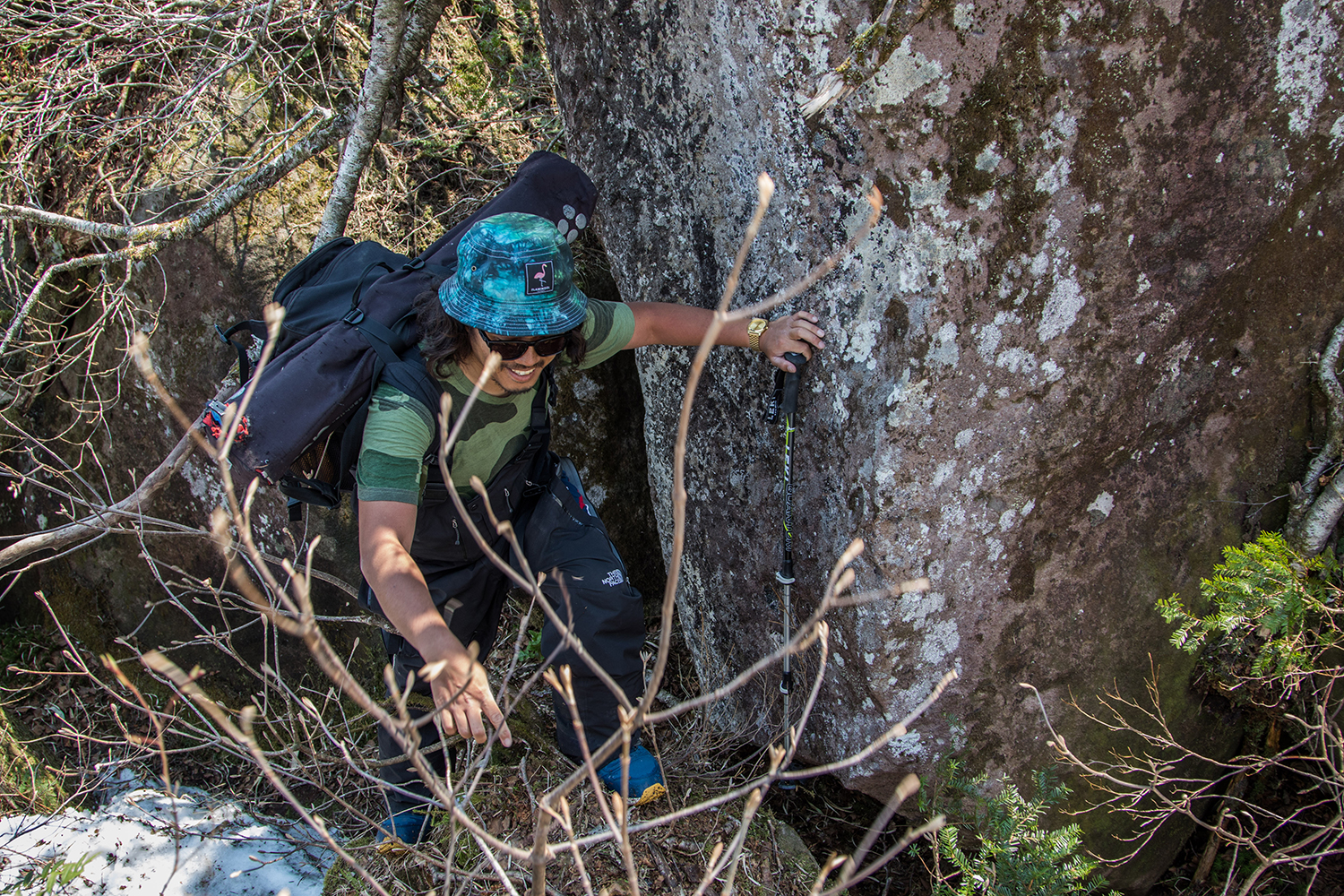 While the snowy valley that I thought was going to the peak was not on the way, and there were high-level rocky areas that I could not climb unless I thought about where I could pass, everyone helped each other and handed over boards. , There are lots of activities that you can not experience in high season shooting, such as finding a place where the riders can easily climb first.Eventually everyone will row the bush and proceed.Actually, this bush rowing is insanely difficult, bamboo grass gets entangled with the board, and slipping is sweaty with the spring temperature, aiming for the peak.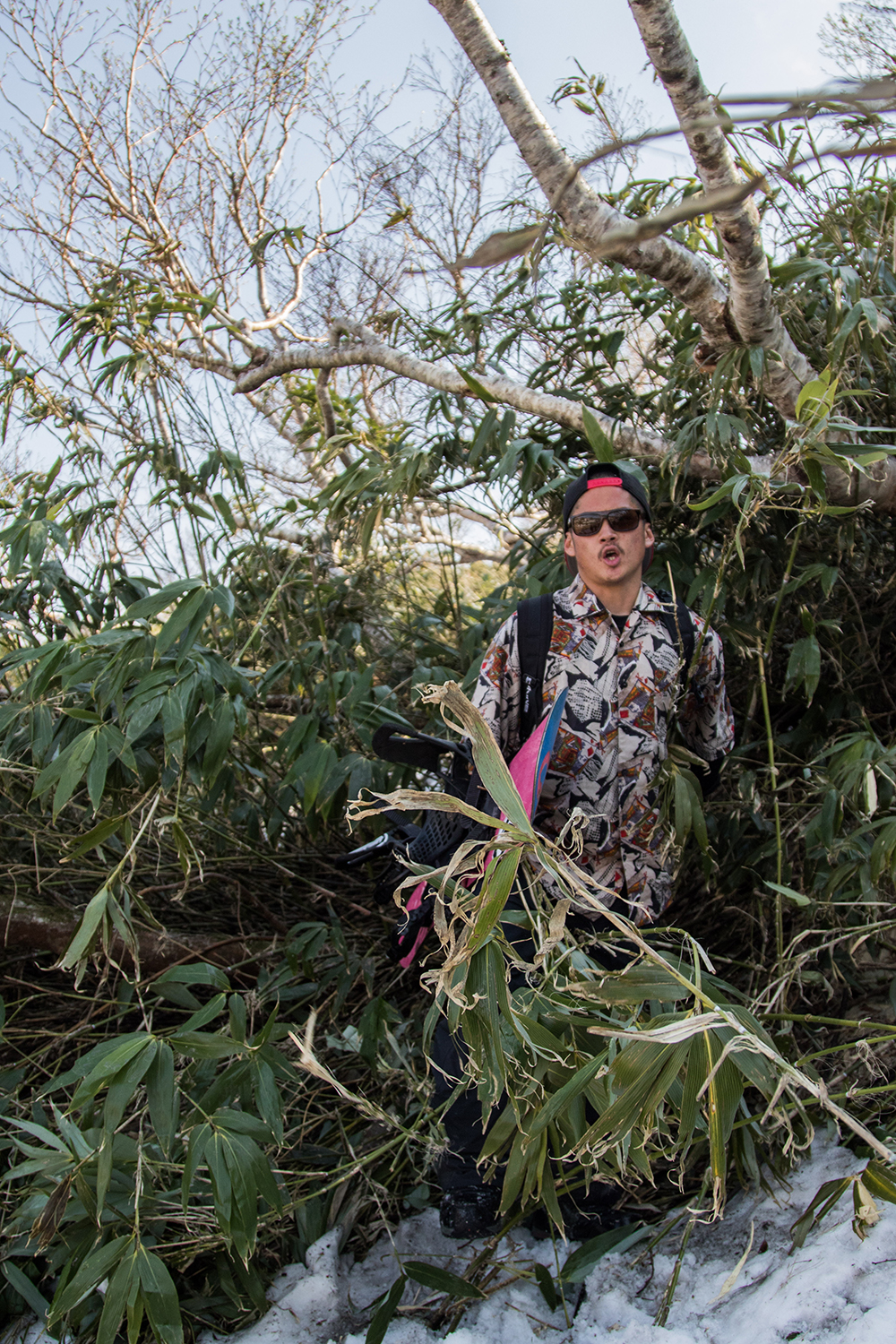 After going through such a road, I arrive at the shooting point.When everyone confirmed the test run of the drone and looked at the spot with aerial photography, the large slope that could be taken was shorter than I imagined, and it was a terrain that was a little nod and it was difficult to confirm the line from the peak side where the rider was.Therefore, the shooting team goes down the slope and meets with the rider on a line that seems to slip comfortably when looking for an angle.
In the end, I decided to shoot next to Kiyo. Waiting for the rider to prepare for shooting while talking about "It's hard snow".No, I was waiting.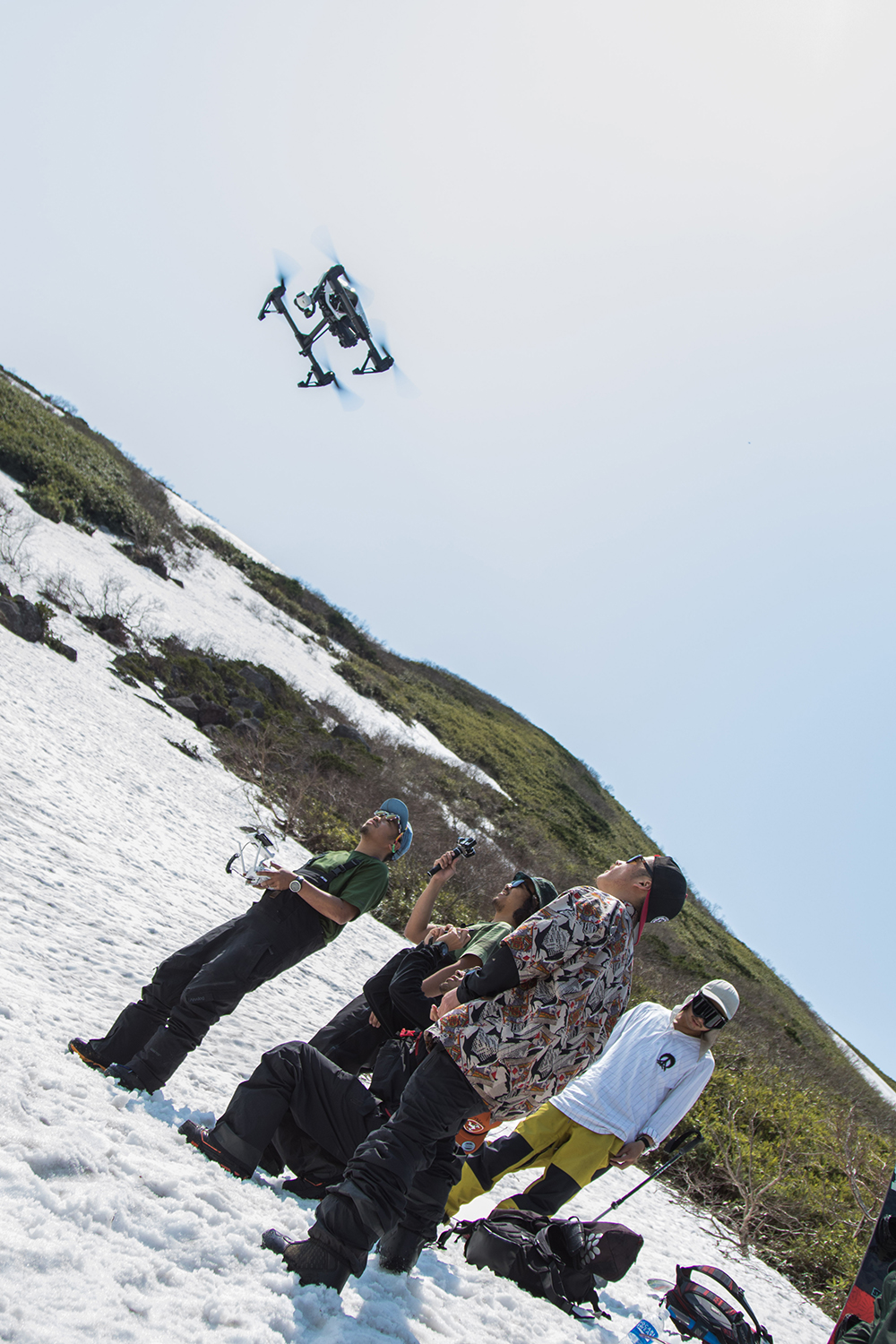 Drones are also waiting in the sky. The first one is Fumio.The heel turn was a hard burn, so it seemed to be difficult, but I decided to make a toe turn.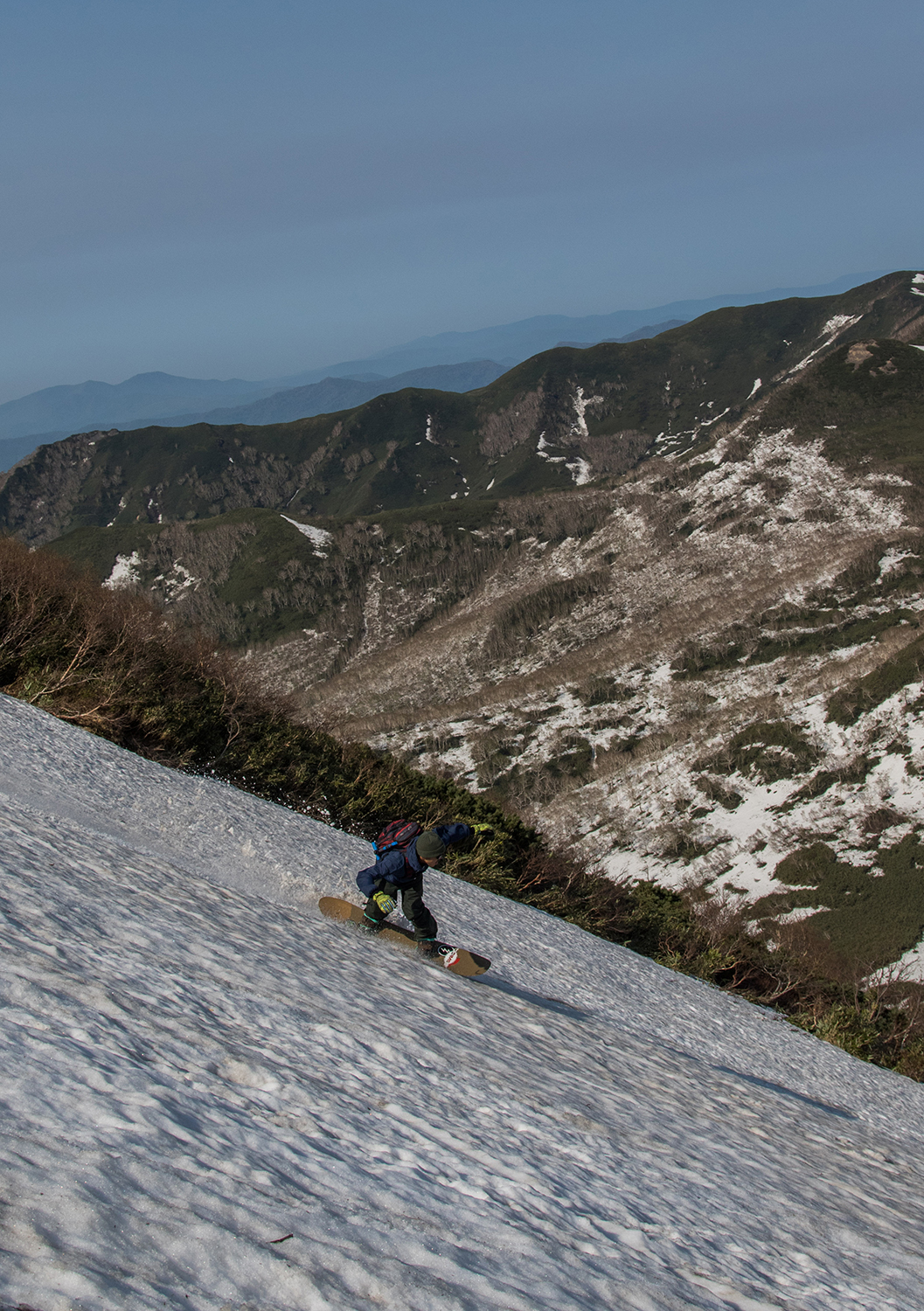 Then Yusaku-kun also made a perfect turn.looks comfortable.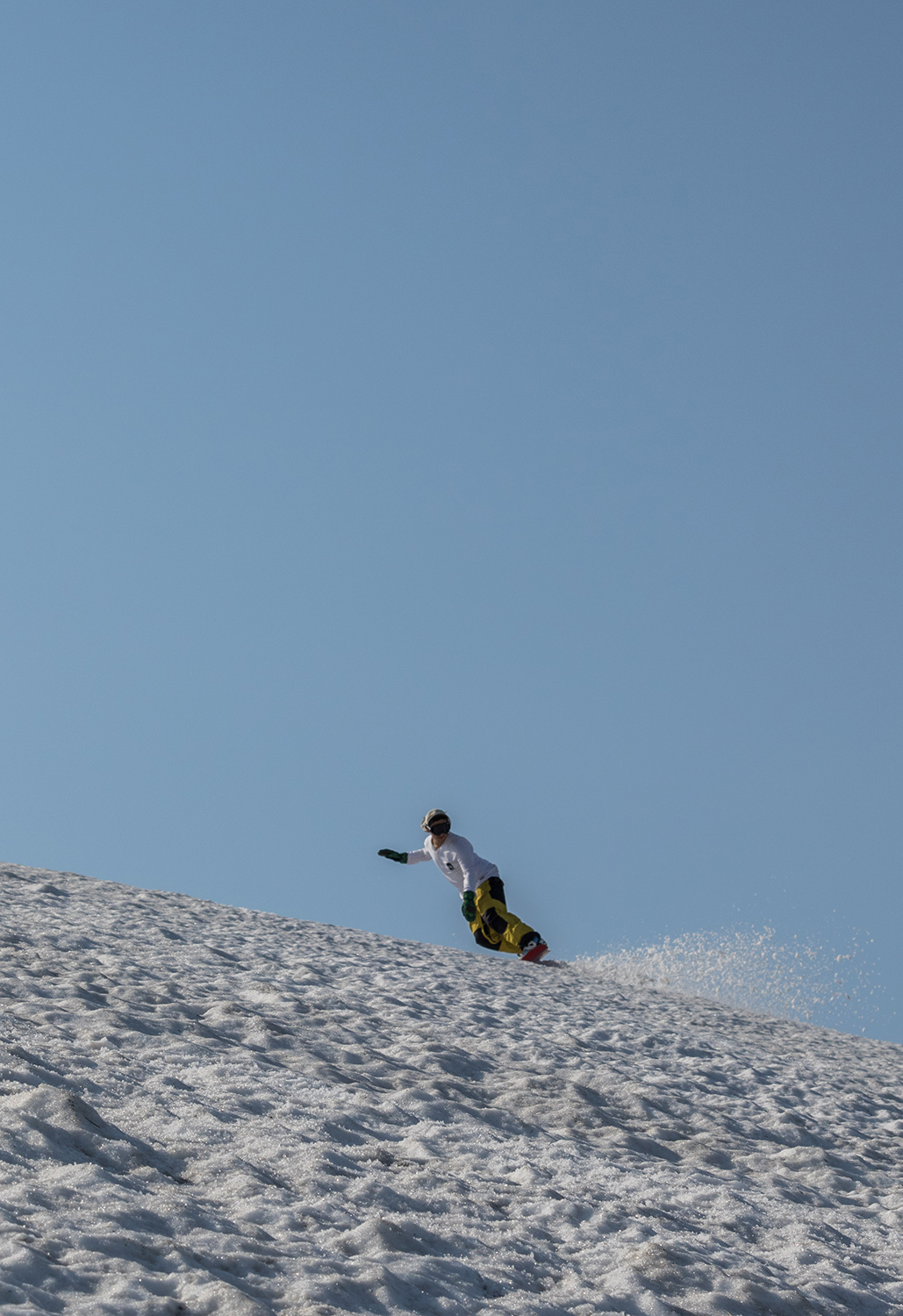 Nakai and Ruiki turn together.Even on difficult slopes, it slides down in the style of what it is.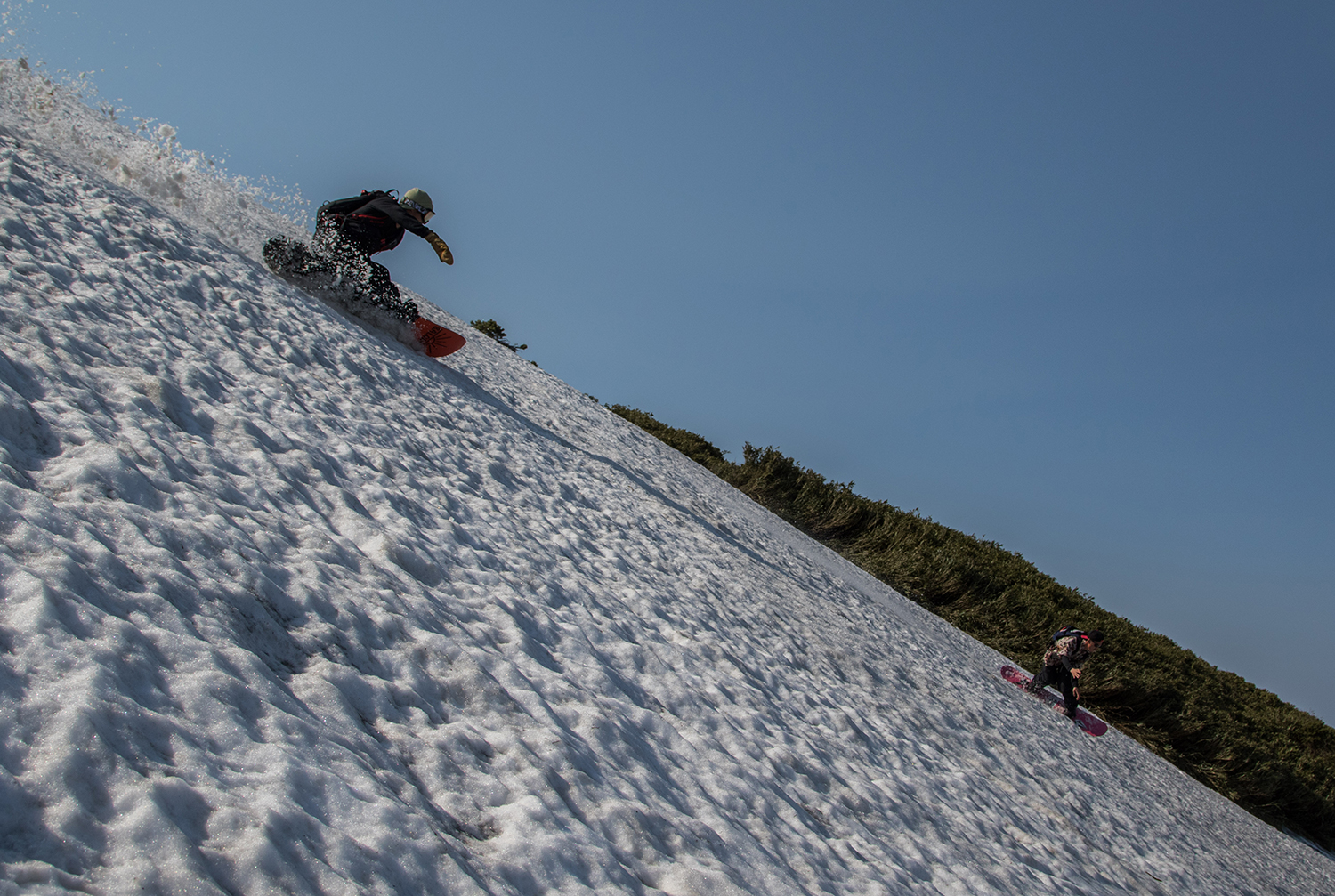 The last is Yusaku-kun and Fumio-kun's doubles.Partly because I had a hard time hiking up, I was quite happy that I was able to slide down to the parking lot and went down the mountain.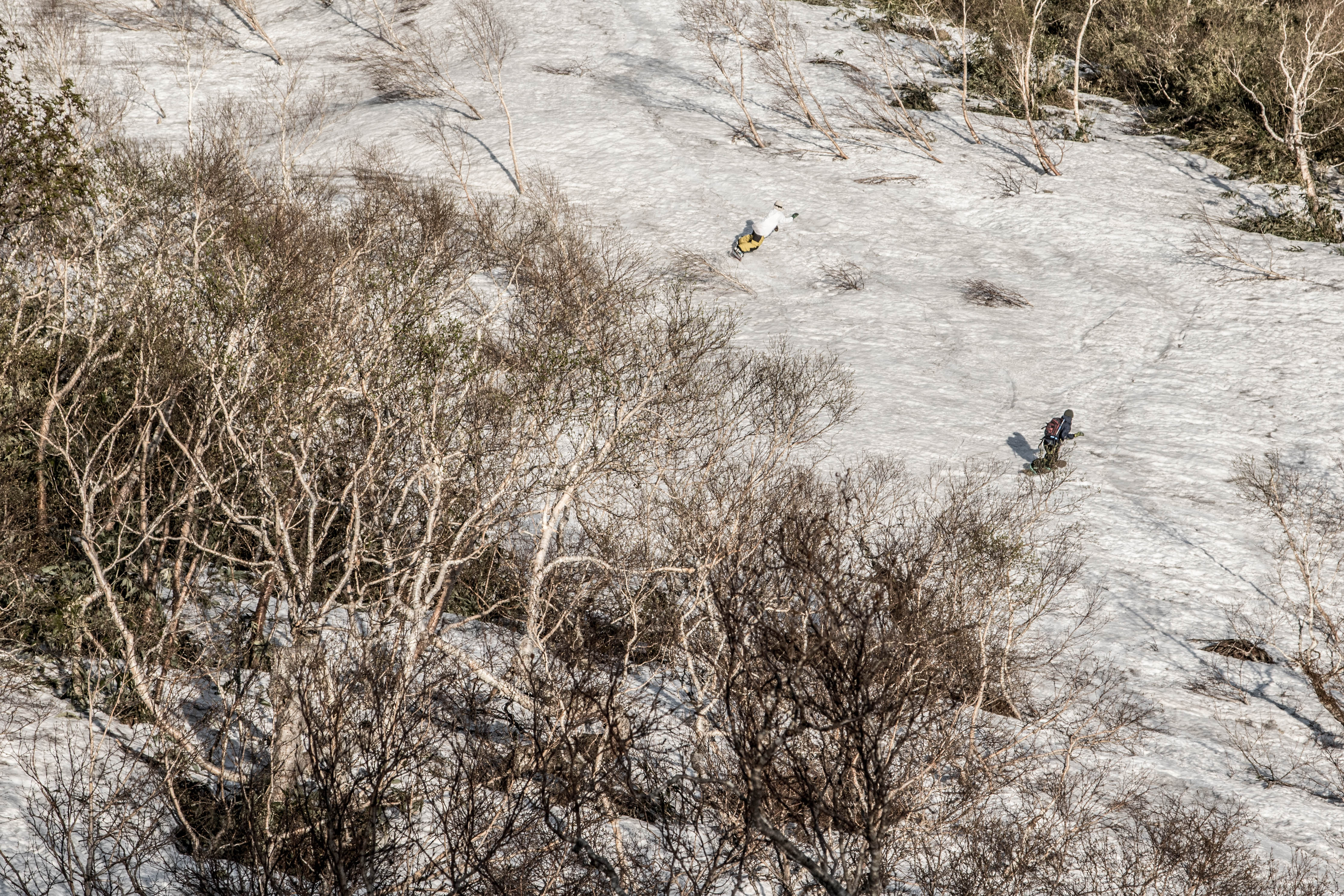 However, the spring sun is long.From here, side-riding enthusiasts will go to Makkari Village because a new skate ramp has been created! After skate session!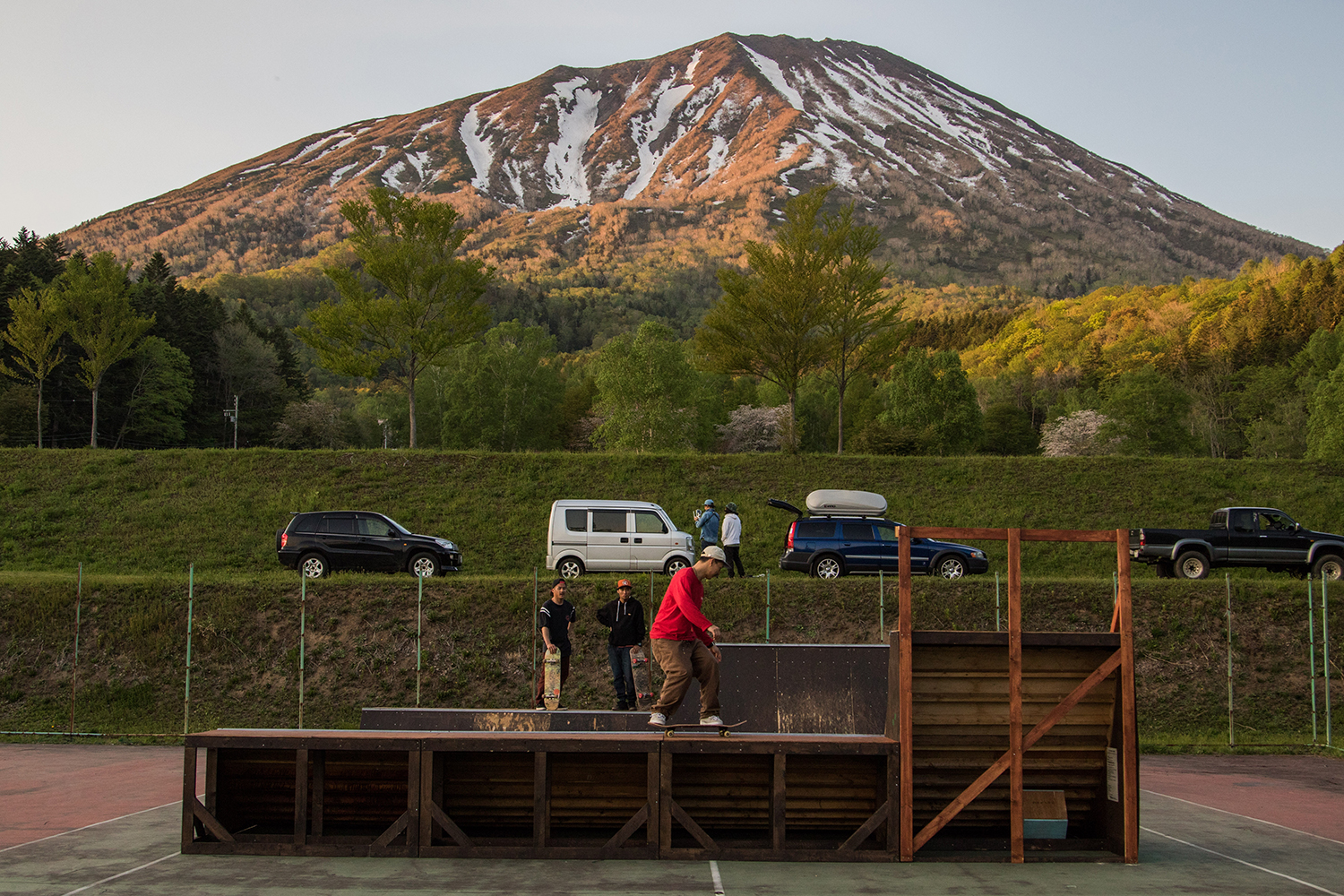 If you go there, the lamps will be installed in a wonderful location with Mt. Yotei in the background !! Fortunately, the lamps are adjacent to the campsite and you will stay overnight at the campsite.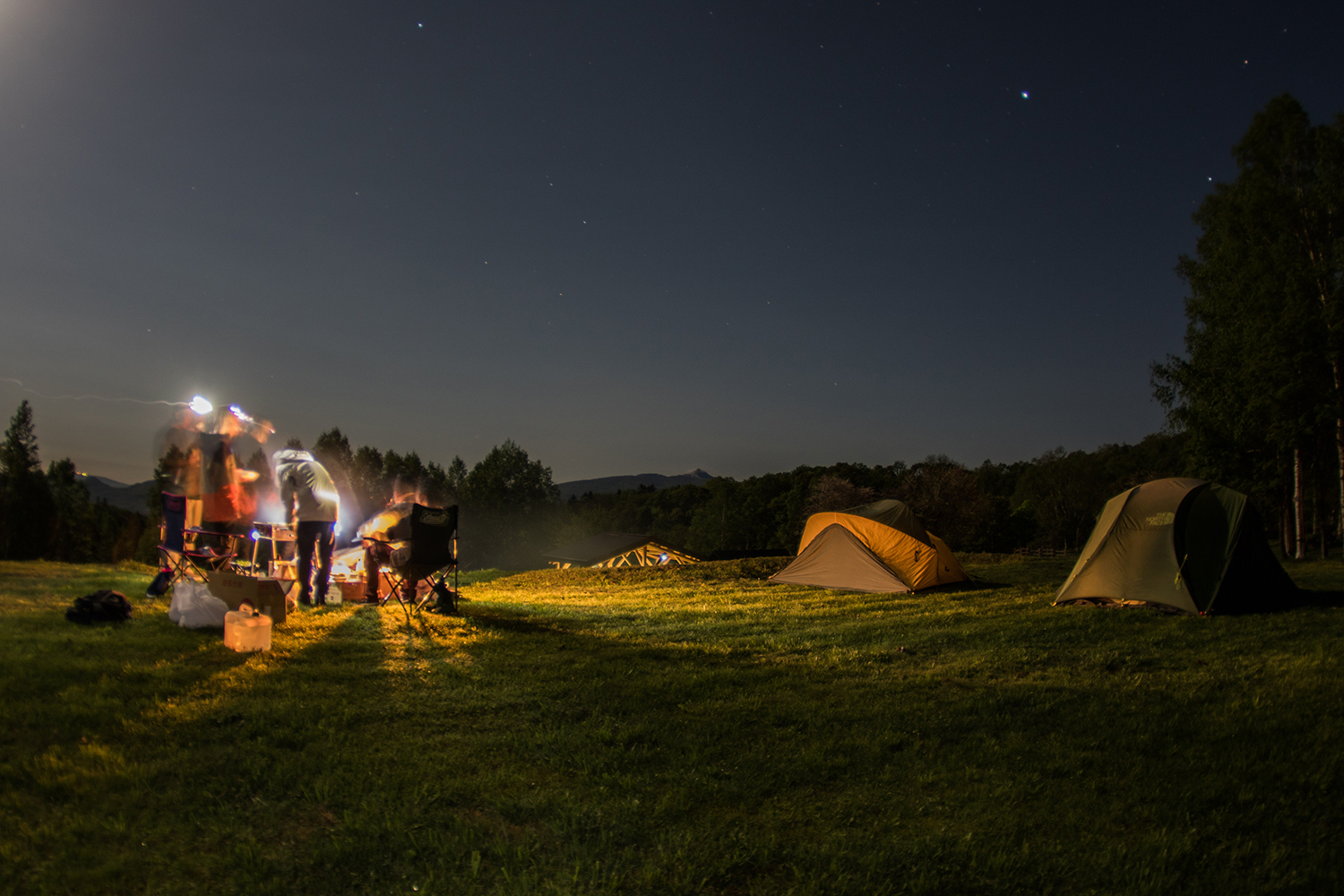 It gets colder at night, but compared to winter, everyone enjoys BBQ and sake and talks during the season.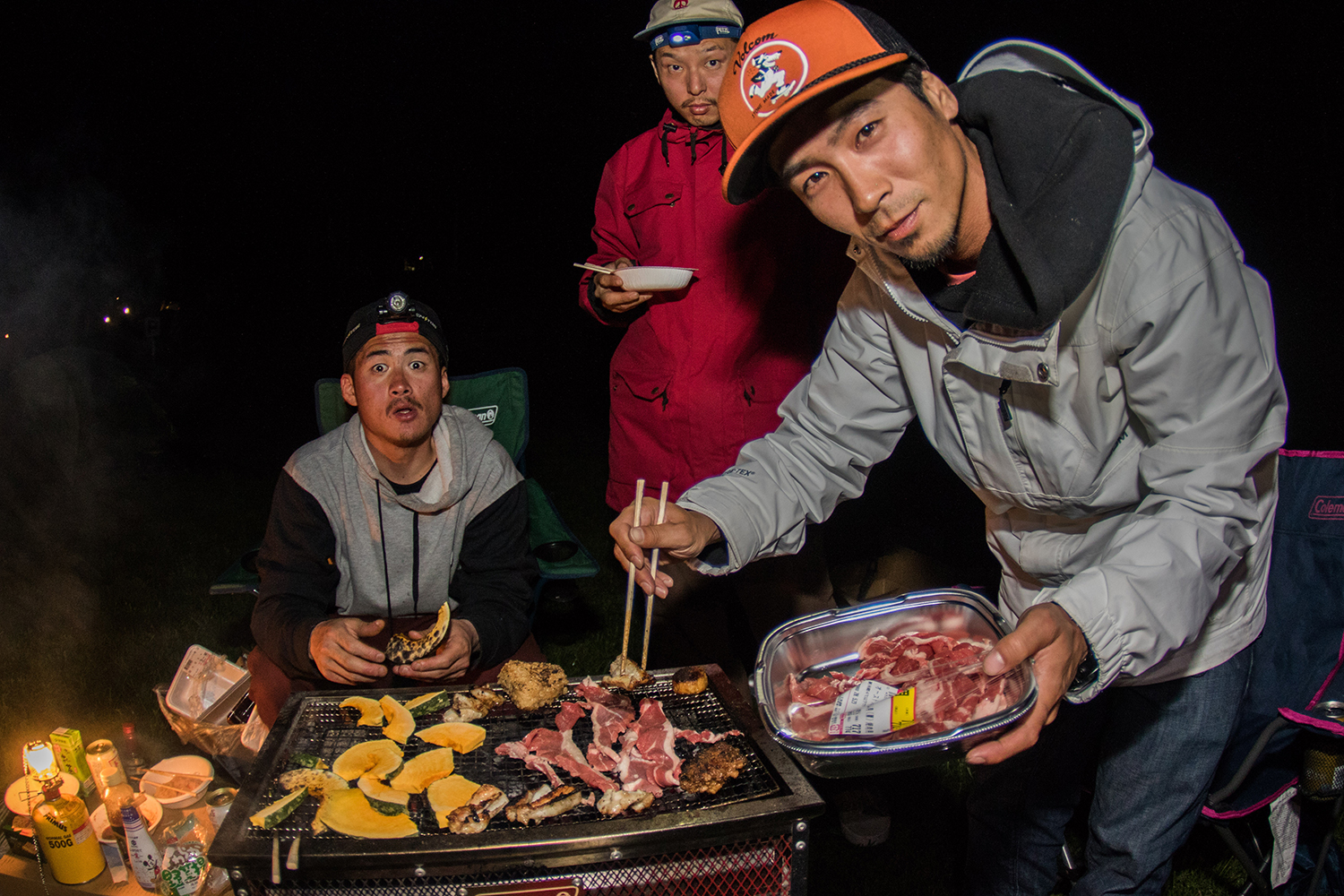 If you notice, today's strategy meeting while eating breakfast from falling asleep.It seems that snowboarding was canceled considering the difficulty of rowing bushes (laughs) Skate Session with another lamp next to it.Everyone likes it.Photographer Shou Nakata and Kohei Kudo also join in and play down the waiwai lamp.Nakai skates aggressively while saying that he is starting to skate.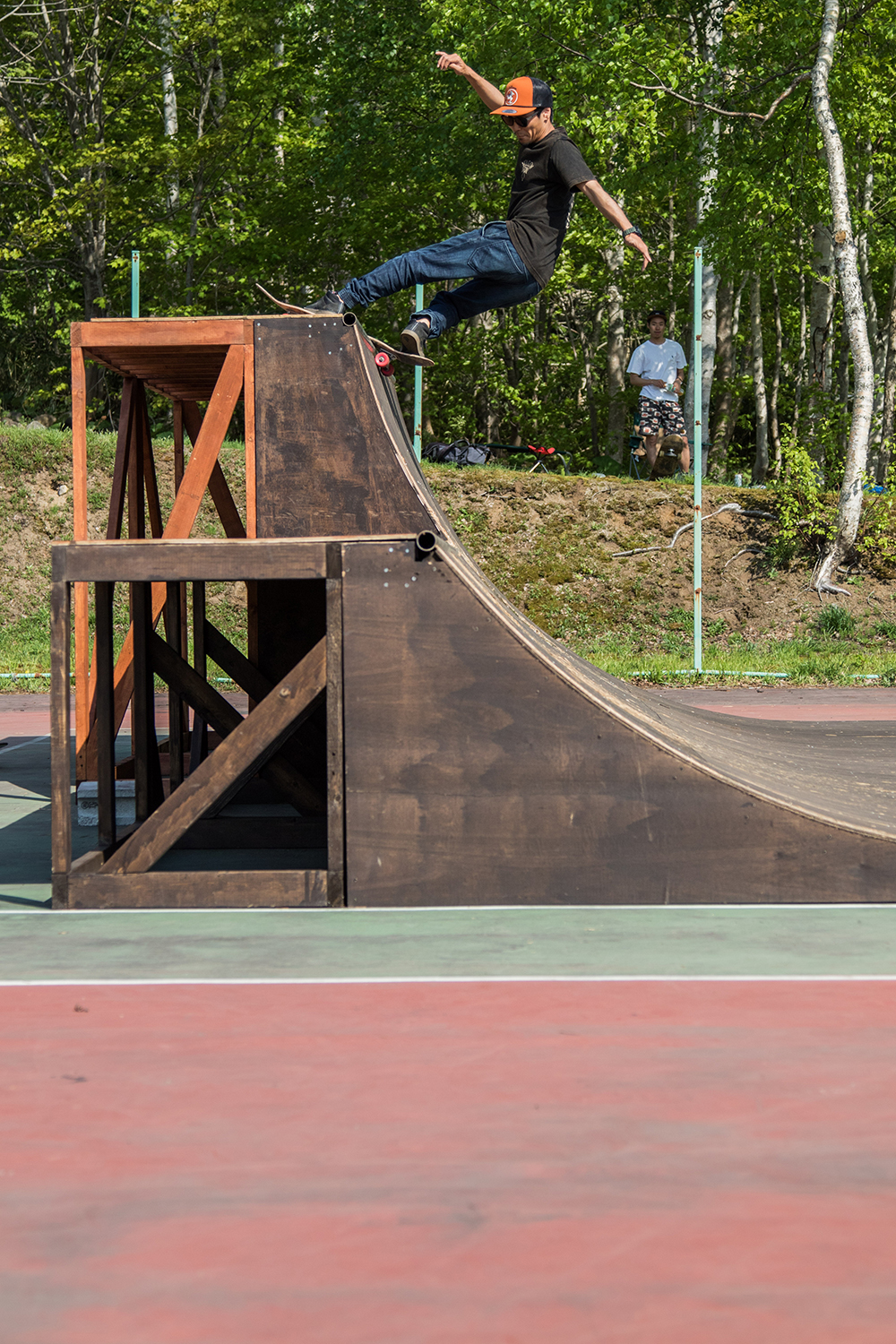 Ruiki is also Skate Mecha horse as I saw in the video a long time ago.Ruiki's style is quite masculine for both Snow and Skate.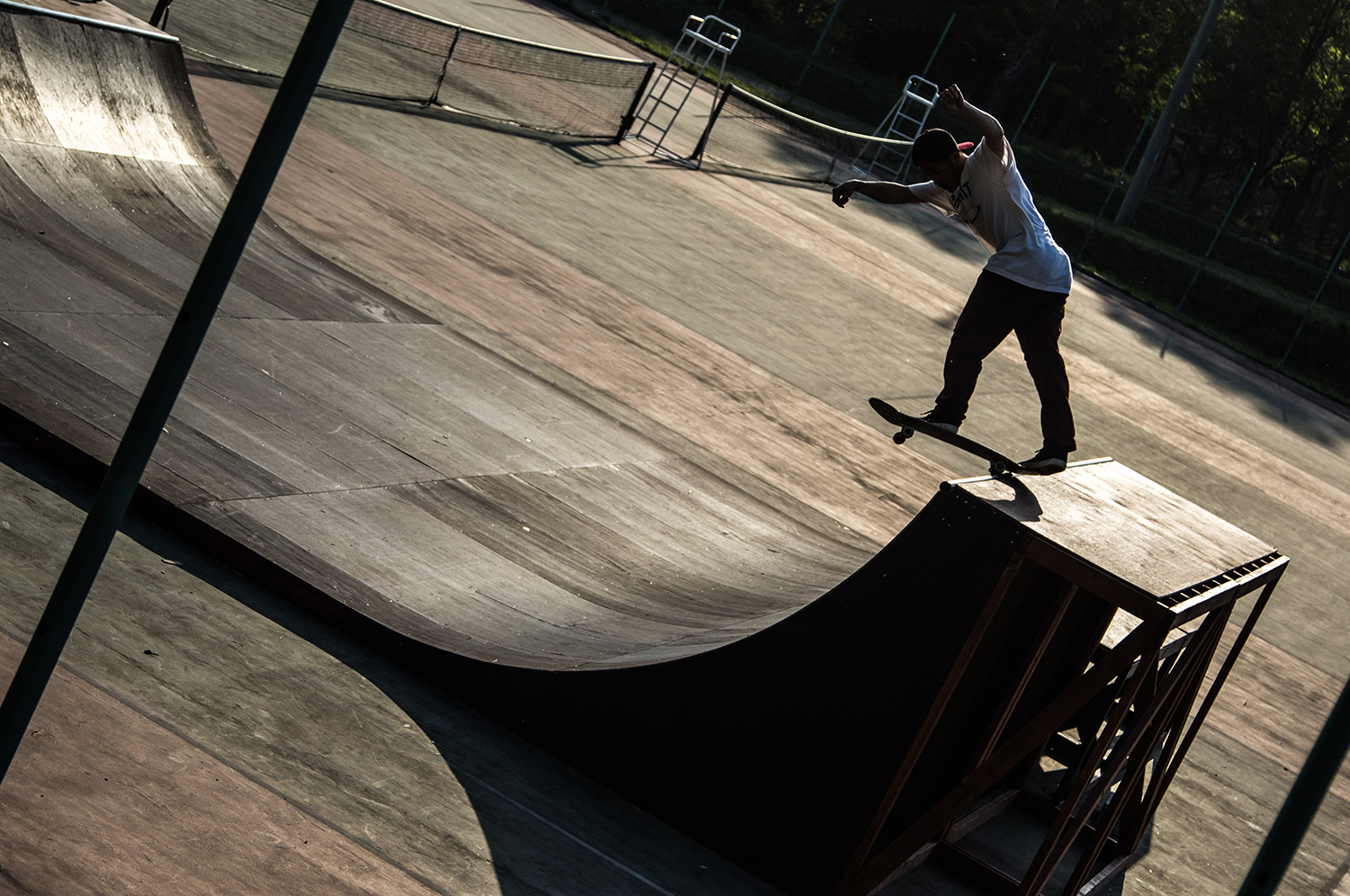 As you all know, Yusaku shows a stylish slide.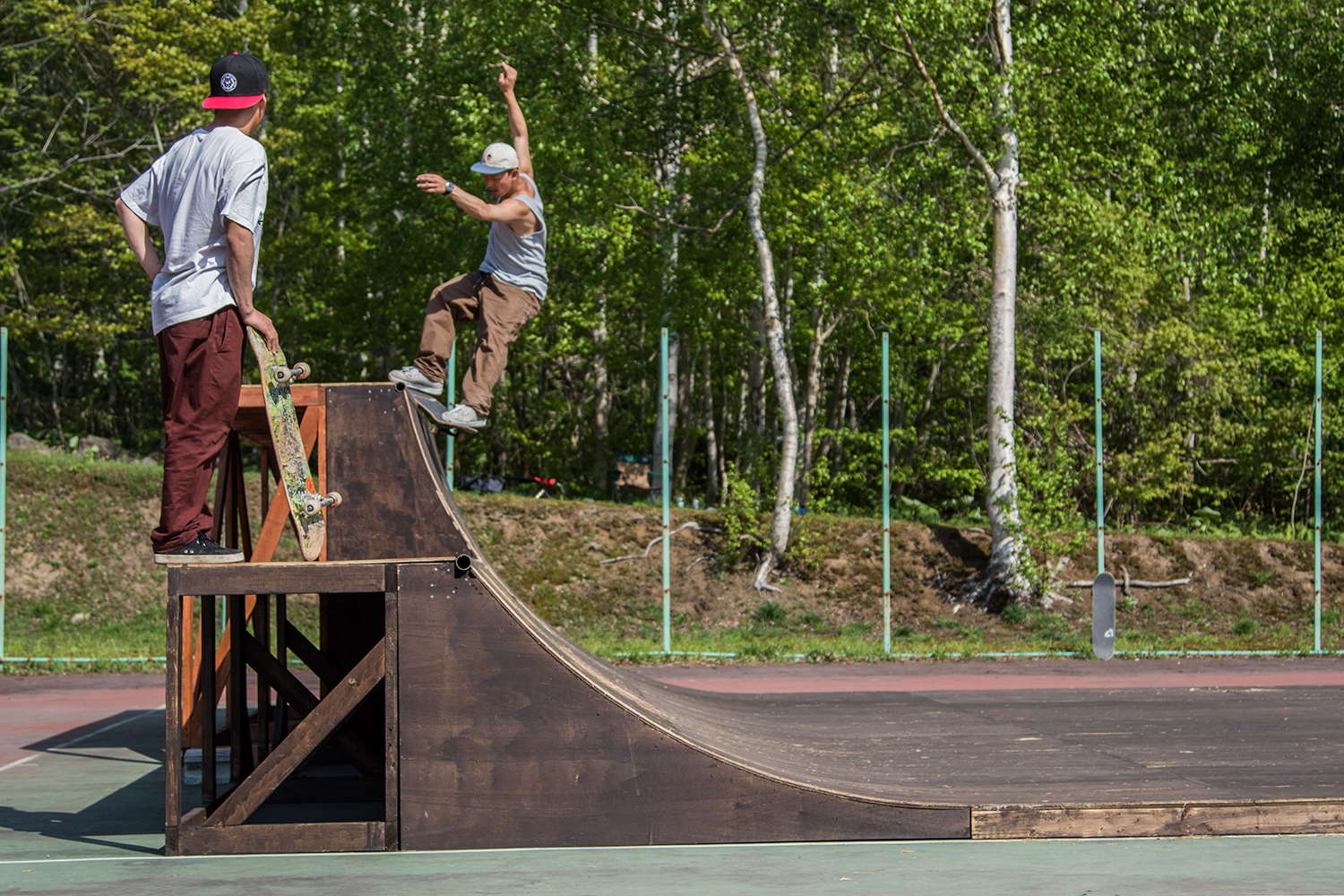 The riders I shot this time have different styles and processes until they start to slide, but all of them are living thinking that they will slide sideways first in their lives.Therefore, a favorite group.But I thought that the more I became a top rider, the more people like that.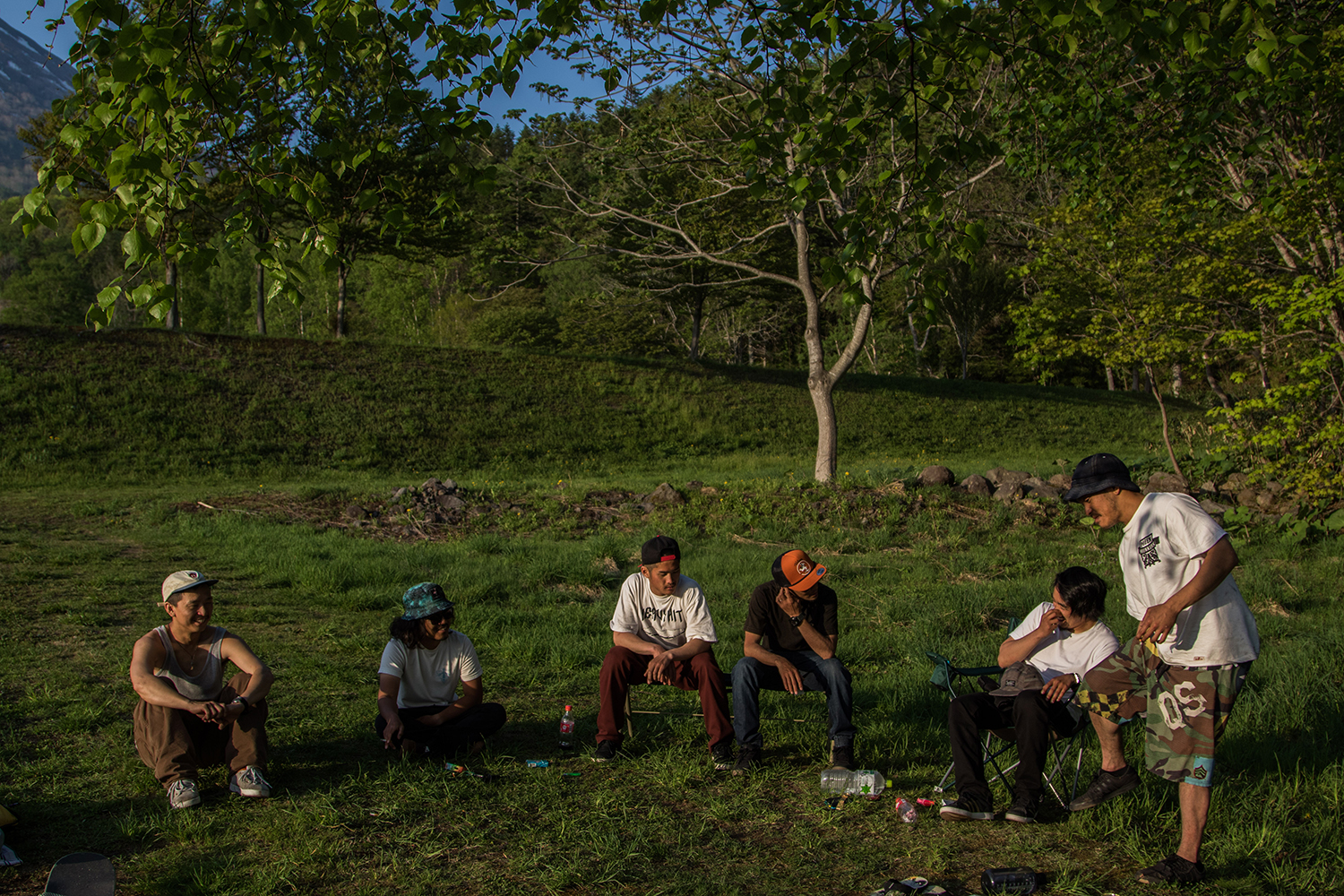 I'm sure that the stylish skiing that will be shown on the snowboard in winter is born from everyday life, and I will hold such an endless session until the evening, and the Coif Snowboard party will be transformed into a Skate skiing start party without injury. It ended safely.