A jacket with a simple long silhouette and pants with large pockets
The batting is made of 80% recycled PrimaLoft® Black Eco, which combines heat retention with a comfortable and lean silhouette.
Layering a thin fleece hoodie made of POLARTEC® will make a big difference in your post-riding activities.
With a freestyle silhouette and 80% recycled PrimaLoft® insulation, this setup is a fusion of design and technology.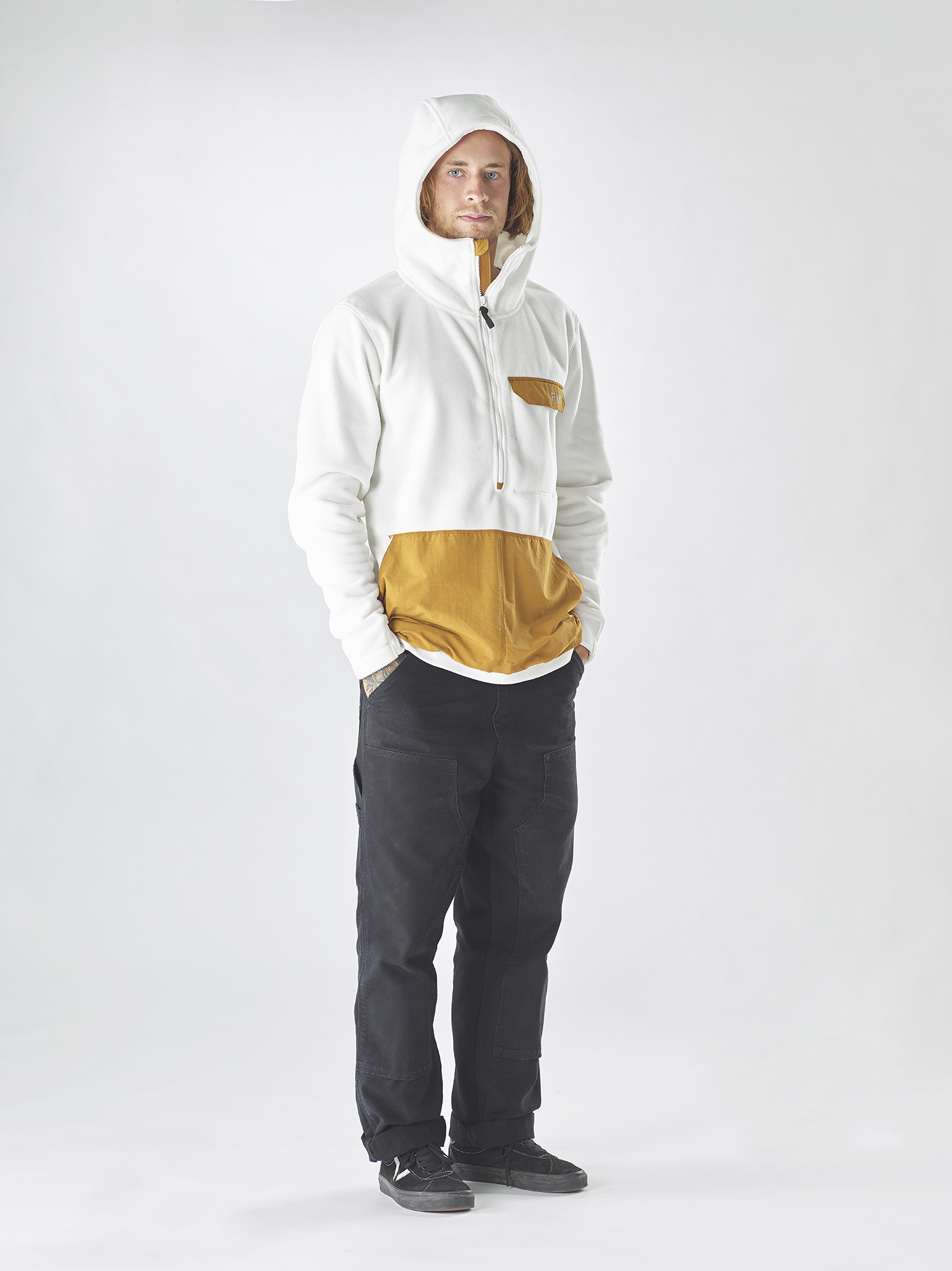 CATALYST FLEECE HOODIE – MDL
COLOR: Slate Black, Snow White, Wild Berries
SIZE: XS ~ XXL
PRICE: ¥ 19,000 (excluding tax)
The thin fleece hoodie made of POLARTEC® is designed with a half zip and hand pockets.
The half zip is designed to be longer, and consideration is given to making it easier to regulate body temperature.
In addition to the hand pockets, there are also chest pockets, making it a great choice not only for snow scenes but also for lifestyles.